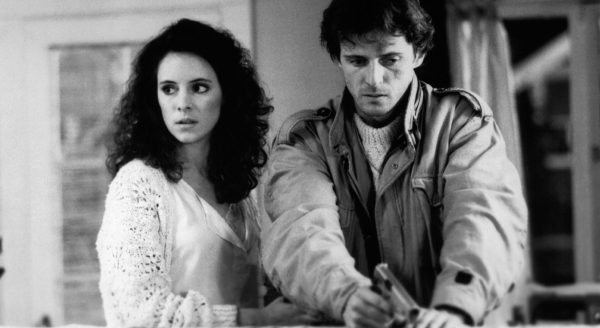 Aidan Quinn
Strange to relate, not every actor craves the limelight. Paul Trow meets one reluctant star who is more than happy to sparkle below the radar—a retiring sort, though anything but retired.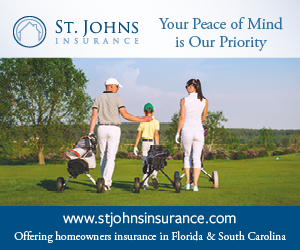 How often have we gone to the movies and beaten ourselves up trying to place a face on the screen? "Oh Lord, how many films has this guy been in? What is his name?"
In the case of the piercingly blue-eyed, lightly whiskered gentleman sitting opposite me at a rustic table outside the Jigger Inn in St. Andrews, the answers are: 78 at the last count (including TV movies)… and Aidan Quinn.
Between October 2010 and May 2011 alone, nine films in which he appears were being released, with at least two more in the pipeline for later in the year or early 2012.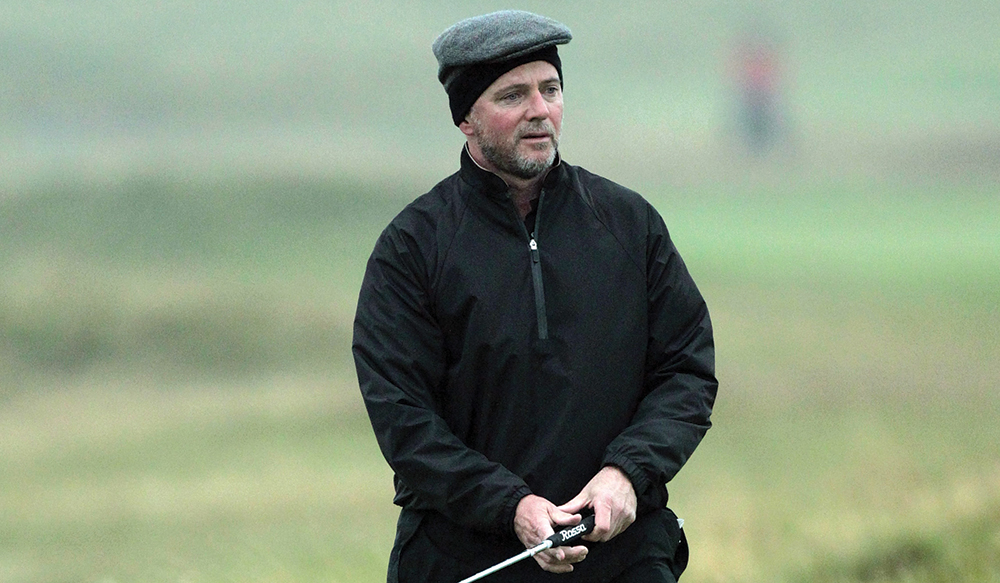 Given such an industrial rate of productivity, it seems incredible that Quinn, an American by birth and residence but with more than a dash of Irish mist in his soul, can find the time in his busy schedule for even one round of golf, let alone a whole week of it in Scotland.
Yet here he is on an almost balmy evening at the Home of Golf, soaking up the craic beside the notorious "Road Hole" 17th along with an eclectic gathering of fellow celebrities, European Tour players, hanger-on agents, giggling good-time girls and carousing caddies.
He was participating in only his third Alfred Dunhill Links Championship but already he has an emotional stake in this annual event that suggests he will keep coming back for as long as he draws breath.
"My mother, Teresa, died on the Saturday of the 2009 Dunhill—the day the winds were so high that play had to be called off," he explains. "My playing partner, Paul McGinley, and the other Irish guys who were here were distraught. So tomorrow, exactly one year after she died, we're going to plant a pink rosebush in her memory here in the grounds of the Jigger Inn."
"Teresa's Rosebush" was duly consecrated and should be approaching full bloom now that spring's warmth is embracing Scotland's east coast once again. Teresa's son, who has just turned 52, is blossoming as well—as an actor, that is, though not quite in the way that dedicated followers of Hollywood might expect.
After a brief but promising stage career, his first film part came in 1984 as the male lead squiring Daryl Hannah in a "teenage rebel falls for socialite cheerleader" flick called Reckless. Interestingly, he claims this was the only film audition he ever passed, a feat he attributes to feeling rotten at the time with a temperature of 104!
Over time, his profile and ego have mellowed in inverse proportion to the fruition of his talent and versatility. He's no longer promoted as a leading man or box-office draw—hasn't been really for at least a decade. Yet he's known throughout the film industry as a trooper from the top drawer: a pro whose services few directors can eschew.
"I'm now very much a supporting actor, but it sure keeps me busy," he says. "I seem to average about two films every three months these days. Sometimes I can complete all the shooting for my part within three weeks."
Quinn specializes in sensitive, intelligent characters, and is easily recognizable thanks to the aforementioned blue eyes and his classically handsome features. He also enjoys a reputation as the thinking woman's fantasy fodder—a notion he greets with a quizzical shrug. His insouciance about his appearance, though, seemed a little disingenuous as he had earlier refused to be photographed during our meeting. Admittedly, he hadn't long finished his round over the Old Course. "I look scruffy and the light's all wrong," he tutted. "Anyway, you can get much better shots from my agent." I asked myself, "is he being vain or shy?" By the end of our conversation, I was convinced of the latter.
At the time of writing, his latest release is Unknown, a mystery thriller with Liam Neeson. From Reckless to Unknown in just over a quarter of a century would be a glib way to sum up the quaint symmetry of Quinn's film career, but in many respects he likes it that way.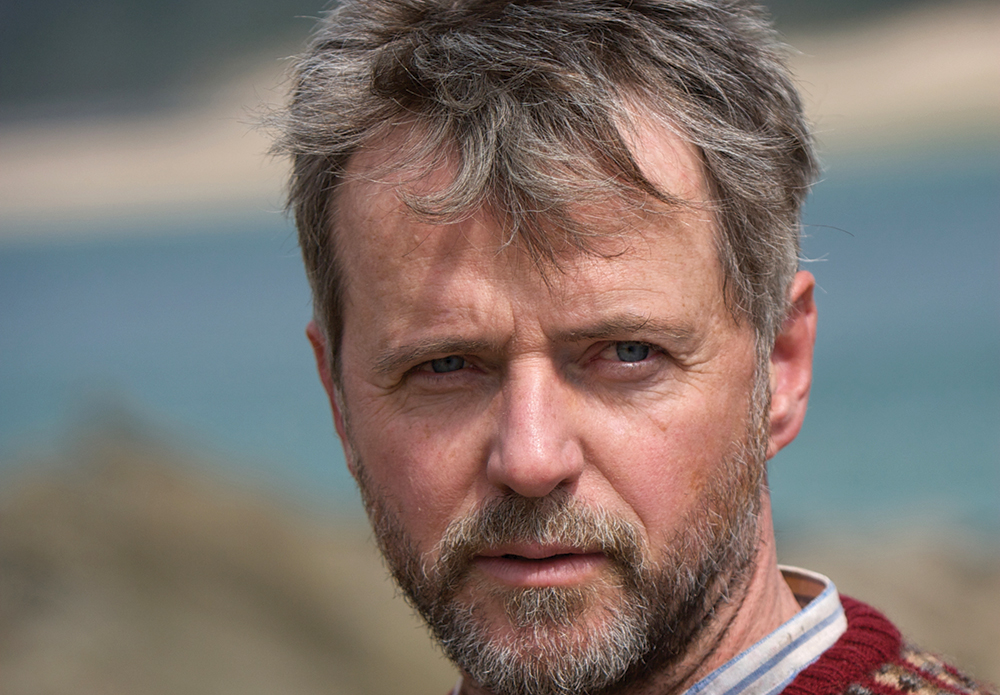 "I don't care about my career particularly. And the more I don't, the more work comes my way," he was reported as saying a few years ago. "I like the level of fame I have. You get nice tables in restaurants sometimes, but fame isn't something I find comfortable."
This isn't surprising considering he hardly comes across as an in-your-face extrovert upon first meeting. But there's a quiet intensity about Quinn that hints at a larger-than-life dimension to his personality. It certainly came out in his second film, Desperately Seeking Susan, a new-wave, comedy of errors drama set in New York City in which he starred alongside Rosanna Arquette and, of course, Madonna, for whom, at that stage, global domination was but a twinkle in her eye.
Desperately Seeking Susan was a ground-breaking movie, albeit charming and lightweight, but it made an impression on the young actor, not least because it perhaps taught him that smaller can sometimes be more beautiful when it comes to choosing parts. His affection for the film endures. "We had a 25th anniversary gathering for Desperately Seeking Susan recently which I went along to. Rosanna went as well, but Madonna didn't show up. I was 25 years old when we did it.
After Reckless put me on the map, I was offered this film. At the time I'd never even heard of Madonna."
The recognition he earned from performing in Desperately Seeking Susan was neatly complemented later in 1985 by his portrayal of a gay lawyer with AIDS in An Early Frost, the first TV drama to tackle what was then very much a taboo subject. He was nominated for an Emmy for that performance and he often squirms when he thinks back to the awards night. "They have a picture at the bottom of the screen with all the losers to see what your reaction is," he recalls. "When they said, 'Dustin Hoffman,' my face lit up and you can see me saying to my wife[-to-be], very clearly, 'Thank God,' because I was so afraid of having to get up and speak."
His only other Emmy nomination (also unsuccessful) came 22 years later for a dramatization of Bury My Heart at Wounded Knee, although he must have also come close to being put up for another production, shown in 2005, of which he's particularly fond. "The Exonerated was a feature about people who had been wrongfully convicted of murder. It was based on a successful stage play written by Erik Jensen and Jessica Blank, and starred Brian Dennehy, Danny Glover and Susan Sarandon among others. That was a fantastic experience," he says.
Born in Chicago, Quinn's Illinois childhood was punctuated by a couple of stints living in Ireland. Teresa and her husband Michael, a professor of literature, had emigrated from Ireland to the U.S. in the 1950s and raised their five children (Aidan is No.2) in Chicago and also Rockford, some 80 miles northwest of the Windy City. But money was sometimes scarce, so Teresa crossed the Atlantic periodically with the children to live with friends and relatives in Belfast, Dublin and her original home town of Birr in Co. Offaly—"bang in the middle of Ireland," as Quinn remembers it. He also remembers the uncertainty of the experience: "At that young age we all felt tension and fear, big time."
Having received a year of his high-school education at a Christian Brothers school in Dublin, he lived in this most poetic of cities again in his late teens and thereafter has enjoyed regular extended visits to shoot on location. "I got used to living in two different cultures and being able to go back and forth," he says. "I do a default Irish accent that makes a lot of people think I am actually Irish. I can go back to Ireland even today and within 10 days the accent returns naturally, probably because I had to do it as a youngster to survive."
But when the question arises as to how he sees himself, American or Irish, Quinn is adamant. "I have a passport for both Ireland and the U.S. I've done seven films in Ireland—Michael Collins [1996] is probably the best known—but despite that I'm definitely American."
Regardless of their itinerant upbringing, the Quinns remain a close family. His older brother Declan is a cinematographer—his numerous credits include Leaving Las Vegas (1995)—while his sister Marian works as an actress. Another brother who also acts, Paul, collaborated with Aidan, Marian and Declan as a writer-director on a joint family production, This Is My Father (1998), set in 1930s Ireland and starring James Caan. Only one of the siblings, another brother, James, has managed to resist the smell of greasepaint and the glare of footlights, preferring instead to make his living as a landscaper in Los Angeles.
It was while working as a roofer in 1978 that Quinn first felt the urge to act. With few doors opening for him in Dublin he decided to return to Chicago where he graduated from the DePaul University/Goodman Theater Bachelor of Fine Arts (B.F.A.) acting program and trained at the Piven Theater Workshop.
He followed up his professional stage debut in The Man in 605, written by local playwright Alan Gross, with further theater appearances in Chicago before debuting in New York in an off-Broadway production of Sam Shepard's Fool for Love.
"Just before going into films, I played Hamlet at the Wisdom Bridge Theater in Chicago. That was actually the best stage work I ever did, but I had a great director in Bob Falls [the current artistic director of the Goodman Theater]. It was a modern-dress version with music from Talking Heads and using the court of Monaco as a contemporary parallel with medieval Denmark.
"Around the same time I played Kowalski, the Marlon Brando character, in A Streetcar Named Desire, but then I didn't really do any more theater until 2009 when I teamed up with Brian Dennehy and David Strathairn for Conversations in Tusculum in New York."
He remains to this day a member of the Goodman Theater Acting Company, but it's his life in front of a camera for which he'll principally be remembered. "I've been lucky to play with many great actors," he reflects. "At the moment I have a lot of things in the can. Just in the last year, I've filmed with Kris Kristofferson and Brooke Shields in The Greening of Whitney Brown, Liam Neeson in Unknown, Andy Garcia in Across the Line: The Exodus of Charlie Wright and Kristin Scott Thomas in Her Name Was Sarah."
Throw into the mix previous alliances with Meryl Streep (Music of the Heart, 1999), Brad Pitt (Legends of the Fall, 1994), Johnny Depp (Benny & Joon, 1993), Sandra Bullock (Practical Magic, 1998), Robert de Niro (The Mission, 1986, and Frankenstein, 1994) and Annette Bening (In Dreams, 1999), and it's clear he's no B-lister. Heck, even Sir John Gielgud (Haunted, 1995) got in on the act with him at the age of 90!
One that got away, though, was the lead in Martin Scorsese's controversial production, The Last Temptation of Christ. Quinn had agreed to take the part, but the film ran into budget difficulties and opposition from the religious right. After several derailments, it switched studios from Paramount to Universal and he was replaced in the role by Willem Dafoe.
Only time will tell whether that was a blessing in disguise, or just another in a life-defining litany of "what might have been" moments.
Quinn has been married since September 1987 to Elizabeth Bracco, an actress best known for her role as Marie Spatafore in The Sopranos. They met in a restaurant in 1984, but the only film they've made together is Stakeout (1987) in which Bracco had a small part playing a waitress. Born in 1959 (like her husband) and raised on Long Island, she appeared in 19 films between 1986 and 2007, including The Impostors (a 1999 film Quinn dropped out of at the pre-production stage in order to make Music of the Heart instead).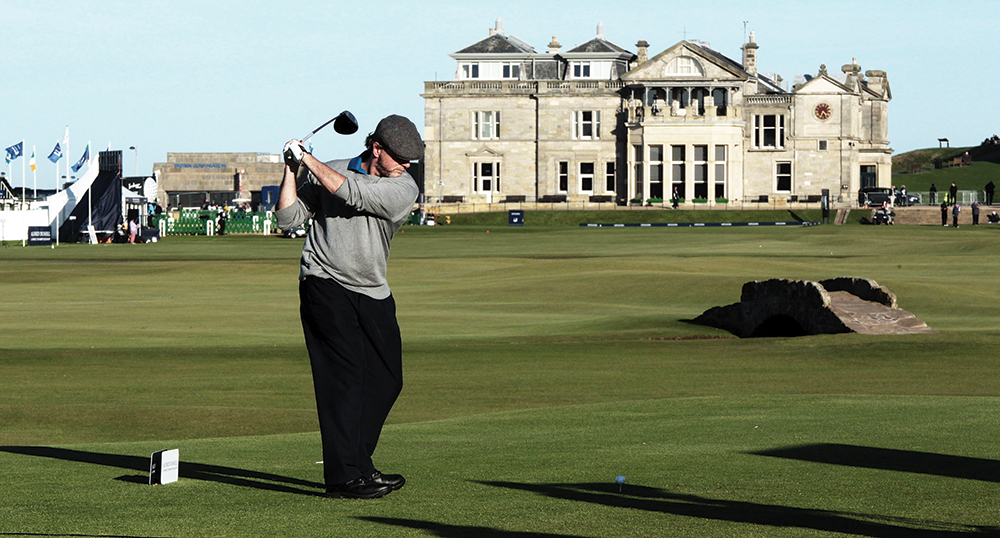 Quinn and Bracco, who have homes in New Jersey and upstate New York, have two daughters: Ava (born in 1989) and Mia (born in 1998). Ava made her acting debut as a baby in Avalon, a Jewish family drama, while Mia also appeared alongside her father as a ghost in The Eclipse (2009), a supernatural love story.
Becoming parents changes the central dynamic in every marriage, but unlike most couples Quinn and Bracco have had to face the additional responsibility of wrestling with Ava's autism. At an age, 21, when most offspring are flying from the next, Ava still needs constant attention.
"My daughter will always need taking care of and being cared for. It mentally and physically exhausts you when you have an autistic child because it comes to dominate your family's life," he says. "As an obvious consequence of this, I'm very interested in autism and its causes. I'm convinced there are environmental issues involved."
Ava's problems date from when she received the M.M.R. vaccine and transformed overnight, literally, from a lively, talkative toddler into an uncoordinated, non-verbal child. Quinn now works with several autism-related organizations and has expressed an interest in making a film connecting immunization with autism and other disorders. Certainly the experience has put everything else into perspective. "Having an autistic child has saved me from neurosis about my career. Once you've lived through that, things like award ceremonies don't mean all that much. My career is important to me, but it's not the most important thing in my life. My family is."
Another celebrity who has grappled in recent years with similar problems is Ernie Els, whose son Ben, now aged eight, was diagnosed with autism in 2006. The South African golfer established the Els for Autism Foundation in 2009 and is staging a series of fund-raising amateur tournaments across the U.S. this year, culminating in a two-day, late-fall finale in Las Vegas. Quinn has already pledged his support, saying: "I'm hoping that some time soon I can do something significant with Ernie on the fund-raising, awareness-raising side of autism."
Despite limited opportunities to play golf, Quinn retains a single-figure handicap and is a member of Rockland Country Club in upstate New York.
"I played golf as a youngster," he says. "We moved to Ireland when I was three, but I didn't start playing until we came back to Chicago. There was a nine-hole course a block away from my home and I'd play it in the mornings before going to school. I carried on playing when I returned to Ireland in my teens and I did a lot of caddying as well. I always try to play whenever I'm over and I enjoy taking part in the J.P. McManus Pro-Am [at Adare Manor near Limerick in July], if I can get there."
No surprise, then, that golf also figures on his CV—Harry Vardon in Bobby Jones: Stroke of Genius (2004) which starred Jim Caviezel in the title role. Perhaps one day he'll get to play Mr. Palmer, like Vardon a seven-time major winner? "I'm not sure about that. I've never met Arnold Palmer, though obviously I'd love to."
In the meantime, there are dozens more films to be made, many more battles against autism to be fought, a few more rounds of golf to be played, and a flowerbed in the garden of a Scottish pub to tend to on occasion. Perhaps one day even that long-overdue award will come his way. If it does, he might blush, like the petals on Teresa's Rosebush, but he certainly shouldn't be short of something to say.