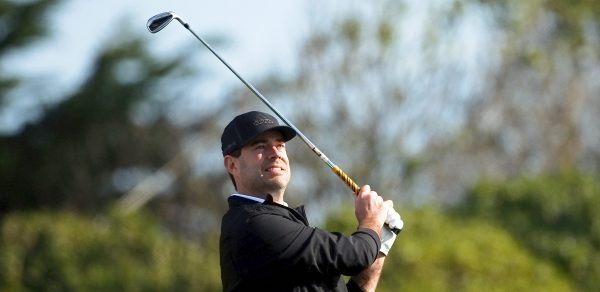 Carson Daly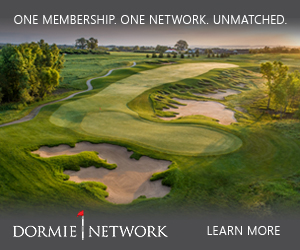 One of the most recognizable voices and faces in American media today, Carson Daly picked up a club long before he sat in front of a microphone. Here, he tells Kingdom how close he came to a career on course.
Among the crowd of celebrities who fill foursomes for pro ams and charity tournaments, there are those who golf because it helps their careers, those who golf because it helps them with rehab or personal issues, and those who play simply because they enjoy it. Nearly all of them came to the game after they became successful. And then there's Carson Daly.
"When I was 18 I dropped out of college and tried to qualify for the U.S. Open," he says, halfway through one of his days as one of the busiest men in media. "I played a lot of golf between 13 and 18; that's pretty much all I did. But then at 18 I tried to qualify for the U.S. Open and, I don't know, I just had a blowup hole and I kind of just burned out."
Daly, 42 at press time, was born in Santa Monica, Calif., to Pattie Daly Caruso, who'd moved from North Carolina to act, and his father, J.D. Daly, who worked as a Corvette dealer. Daly's father died from bladder cancer when Carson was 5 (one of Carson's several tattoos commemorates J.D.) and his mother eventually remarried Richard Caruso, who, as it happens, was into golf.
"He ran the golf shop at Riviera Country Club in the Palisades and he worked for the PGA of America for a while. He worked as chairman of a tournament at Riviera, and of other tournaments, and he owned a men's clothing shop in Santa Monica, so he worked in golf his whole life."
While Daly didn't immediately jump into the game Richard always made it available, and eventually it took.
"My relationship with my stepfather is as strong as it is today because of the game of golf," Daly says. He never tried to force anything in creating a relationship with me and my sister [Quinn]—we called him 'Richard' for a long time until we felt comfortable—but he led by example. The guy went to work and supported our family, and after a while you think, 'This guy's pretty solid.' He played golf on Sundays and we would go to the club. I got lessons; didn't like it at first and it wasn't the greatest thing, but he never pushed it on me. And then the summer before my freshman year in high school I got bit by the golf bug. I came to the sport, and that summer all I wanted to do was golf."
Daly worked as a caddy at Riviera and at a few other courses in Los Angeles, he joined junior golf associations and spent a lot of time on course. At school, he joined the golf team and seems to have been one of those generally likable guys, an early version of the immensely popular man he is today. But he had his eyes set on course, not media.
"I went to public school my whole life, and I went to Santa Monica high. It was very diverse," Daly remembers. "Golf wasn't this thing; this was before Tiger made golf cool. Maybe playing golf in the late '80s in high school was pretty much like being in the band in some ways? We had a lot of surfers and athletes, a strong music program, good scholastics… I was on the golf team, and while I wasn't 'Mr. Popular'—we had those guys—I wasn't lonely either. I would have been a good politician in my school: I could have given a speech and gotten a lot of votes.'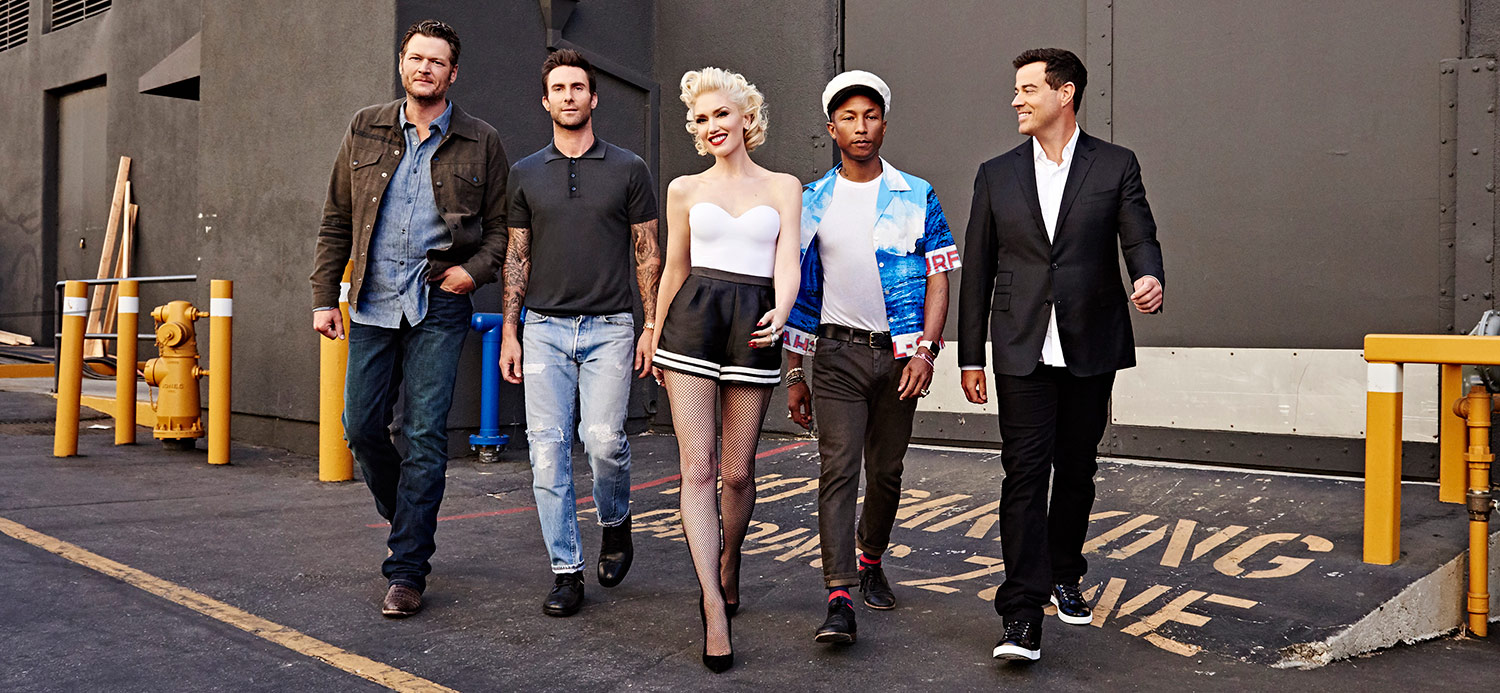 "I made a group of friends in golf; Jason Gore is a tour player today, and Tiger, and a couple of guys like that."
On a few occasions, at least, Daly and his dad played with Earl and Tiger Woods, as Daly told Colorado Golf magazine in 2013. "I have such great memories of playing golf in my youth," Daly told the publication. "I remember playing in a Father/Son tournament with Earl and Tiger… Both of our fathers were very instrumental to us on and off the course; I know how much Earl meant to Tiger."
With his on-course abilities and work ethic, Daly was given a partial golf scholarship to Loyola Marymount University, where he studied theology—for a short time.
"A year. I dropped out of college, moved to Palm Springs and tried to qualify for the U.S. Open," he says. It was in Palm Springs that a young Daly connected with Jimmy Kimmel, himself relatively young but positioned to be a kind of mentor.
"He was doing radio and he said, 'You can be my intern! I'll sign off on your internship. I don't even care if you show up, you can go play golf.' Jimmy was like the older brother I never had."
Daly pushed hard on course to make it in the game, but ultimately says he found it wasn't to be, citing a disastrous hole as the moment he stepped away from the Open dream.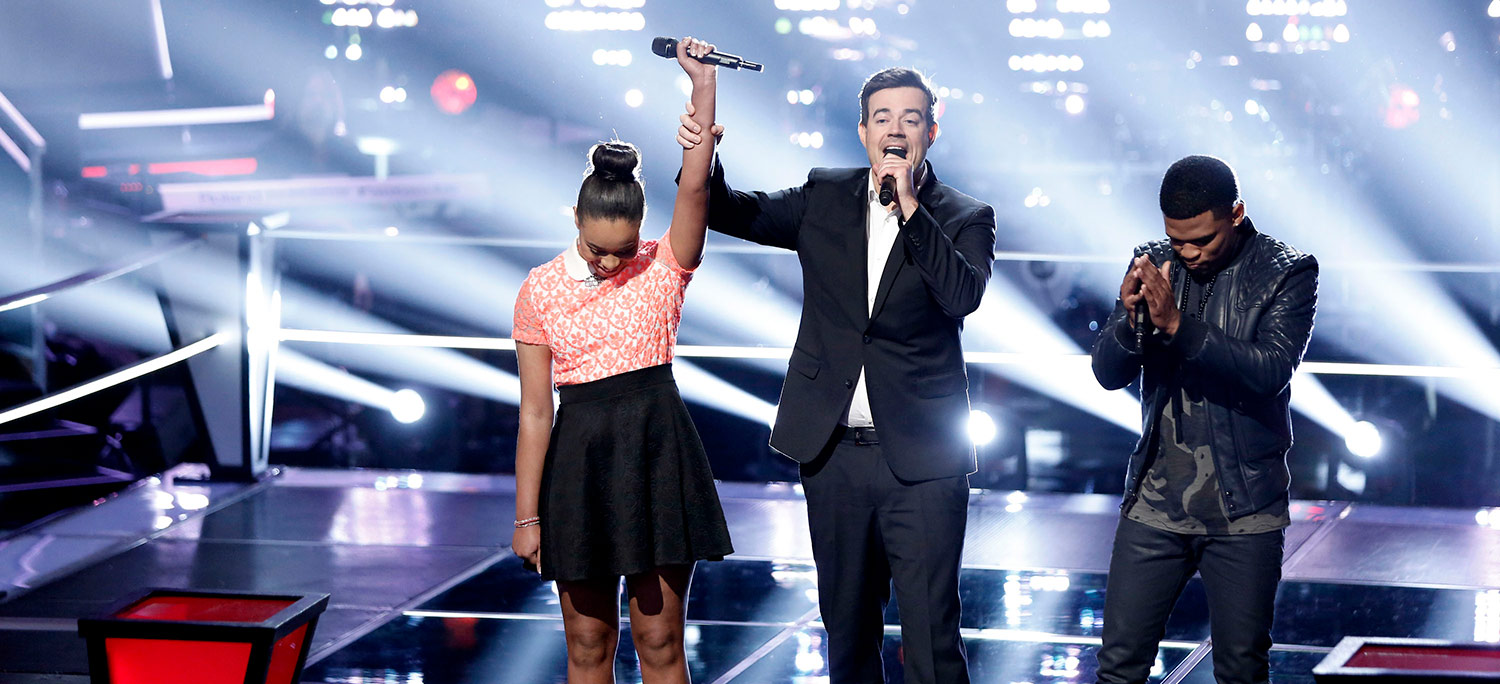 "I don't know. I think mentally was where I wasn't strong enough," he says. "I found myself not having the mental fortitude. You can average 70, but to average 68, those two strokes… It's such a hard game. I think I became sort of my own worst nightmare mentally. It takes a tremendous amount of mental fortitude to do what [pros] do week in and week out. I quickly resolved that I could be a club pro but as far as making it on the tour I was coming to the realization that maybe golf wasn't something I was going to do. And then there was this radio thing, and it was so exciting. I was playing music for a living, getting paid, meeting girls, going out, and I thought, 'I can have a life."
Working under Kimmel, Daly learned the ropes and began finding real success on the air.
"Jimmy and I always joke that if you're drug-free and show up to radio on time you can ascend through the radio ranks pretty quickly," Daly laughs. "You could be program director in two years if you continue to show up! And yeah, it happened pretty fast for me. We did a year together and after two years he went to Arizona. I went to San Diego on the weekends, kind of moonlighting, and I was doing the morning show in Palm Springs, sending out my tapes.
I thought to myself, I'm going to try this radio thing maybe another year and if I don't get a real job on my own I'll have to figure something out. It's like being at a craps table; I kept rolling and I never crapped out."
No kidding. Jobs at various radio stations eventually led to a gig at KROQ in LA—"the ultimate get," as Daly puts it—and while many might see a job at the most popular rock station in Los Angeles as the top of the mountain, it was at this point that Daly's career went into overdrive.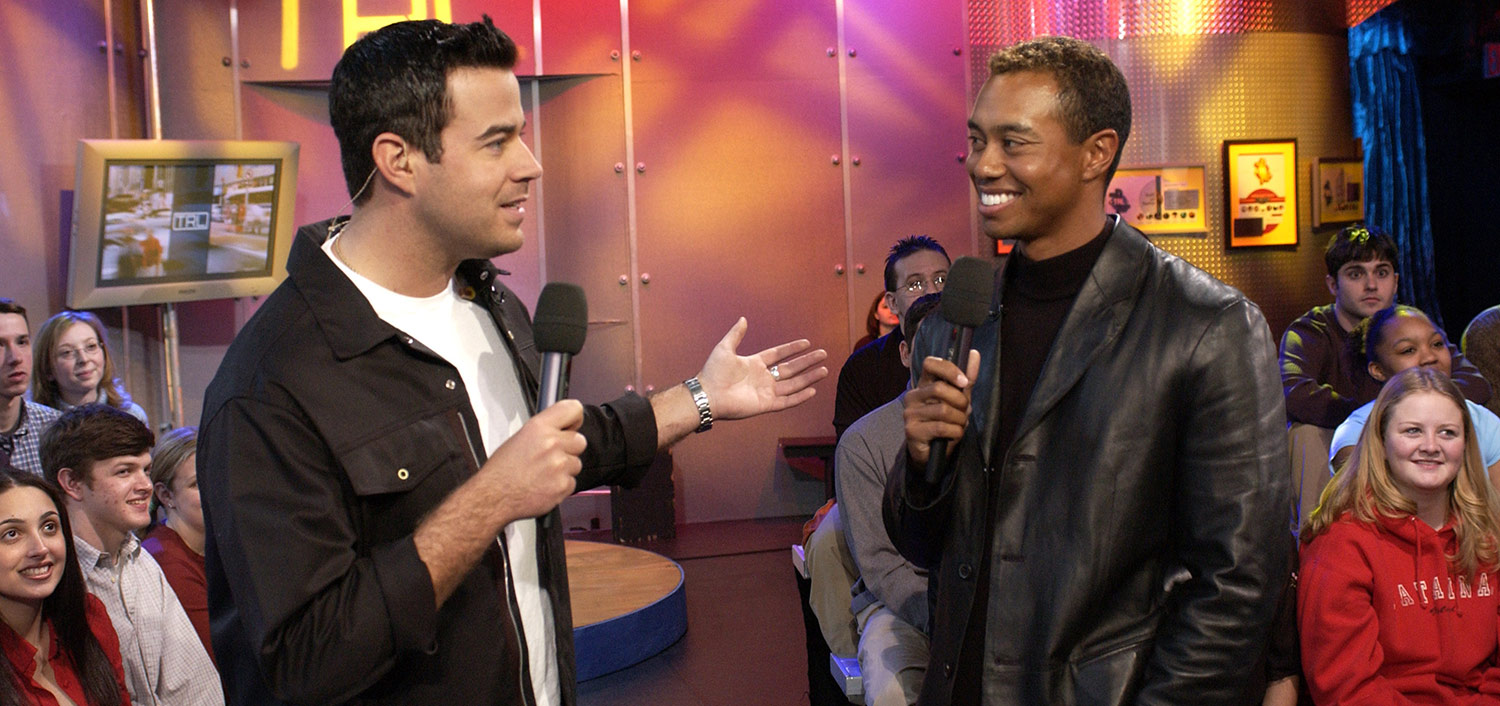 Recruited by MTV to host part of its summer programming, he was eventually hired full-time by the network and relocated to New York. There, he began hosting the popular MTV Live show before eventually hosting TRL (Total Request Live), one of the network's most popular shows between 1998 and 2002. At the end of that run, the late-night show Last Call with Carson Daly premiered, then came self-titled New Year's Eve specials for NBC and eventually his position as a host and producer on The Voice, for which he's won two Emmy Awards for Outstanding Reality-Competition Program.
In 2013 he became the "orange room" anchor (social media reporter) on the Today show, occasionally filling in for Matt Lauer, Willie Geist and Weekend Today as well.
He's co-founded a record label (456 Entertainment, now dissolved) been a strong advocate for fighting cancer (his mother is a breast cancer survivor) and he has three beautiful children with his wife Siri Pinter. He still hosts Mornings with Carson Daly in LA and the syndicated The Daily Download with Carson Daly, and he says he's having a blast with all of it.
"You look back in those early days," he says, "I lived in like five cities in five years. I was flat broke. I had this pickup, I lived in a Motel 6 because my parents didn't support me if I wasn't in college (they had my back, but you understand…).
"I lived with my sister on her floor, and when I got my first job the first thing I did was buy a bed. Then the jobs, then MTV happened, and everything. It was very organic.
"And all of that stood me in good stead to be successful later in life. It's all gravy. My pathway was a healthy sort of ascension, and I don't take anything for granted now. I've loved every minute of it."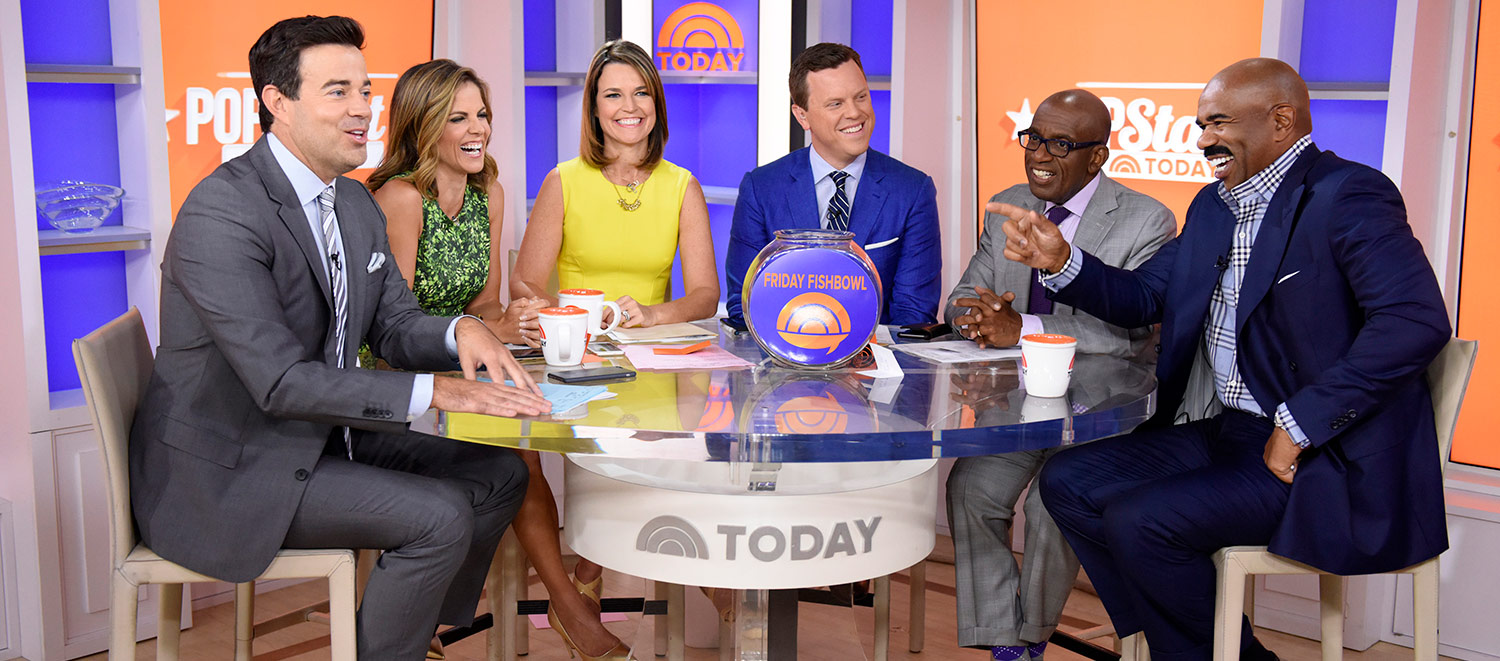 Golf is still there, in charity tournament appearances and in family life, and his dad Richard is still making the game available, still not pushing, but still encouraging the grandkids.
"My kids are 7, 4 and 2," Daly says. "My son Jack plays golf, he loves it. Just got into it. He's 7 going on 30, an old soul, an old wise guy, a really good kid. He listens, he's patient. We could go out and play nine holes of golf and he'd behave and be happy he's there. My dad, it's always fun for him. He'd always make me clubs when I was a kid, re-grip my clubs. He has a little workbench and cut down Jackson's first couple of clubs. My girls haven't gotten into it yet, but my daughter, Etta, if she picks up a club you better run. She might hit you with it! She's aggressive in a good way, loves to do what her big brother does. I just got her clubs, a little pink starter set. She's ready and I'll be ready when I get up Saturday in the same zip code as them."
And that's how it is, living on Long Island, bouncing back and forth between the coasts, and still doing the job.
"I'm 42," Daly says. "This is 20-plus years in the making. And today, you know, I woke up at 4:30 by myself.
I drove myself to a radio station, and I sat behind the board and played music. At the end of day that's what I do, and I'd still do it even I didn't have to. I love to do it."