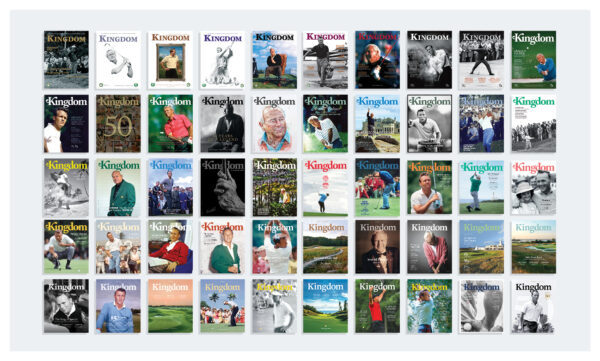 Earning Our Wings: 50 issues of Kingdom magazine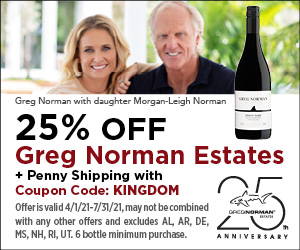 50 editions of Kingdom magazine, 16 years of publishing, 10,000 pages to read. This is the story of how Kingdom magazine got off the ground
Kingdom magazine launched in 2003. At the time, famous course architect Ed Seay ran Arnold Palmer Golf Design (APDC), and he said to publisher Matthew Squire: "If Arnold likes the first issue he will be with you forever. If you mess up, you'll never do anything with us again."
Seay and Arnold Palmer wanted a magazine that would help Palmer, APDC and Arnold Palmer Enterprises communicate regularly with all its designed and managed golf courses, with clients, friends and associates. As it remains to this day, it was an incredibly broad network.
Once the first issue landed, Palmer wanted to meet Matthew. When the publisher arrived at Bay Hill he was told he would be escorting Palmer and the design team on his plane to a course opening.
"Arnold and I had shaken hands but nothing more at this point," recalls Matthew. "I was in the back with his design colleagues and he was up front, left seat. It was the first time I had ever been on a private jet and I was pretty nervous, not about the flight but about the meeting. A lot was at stake.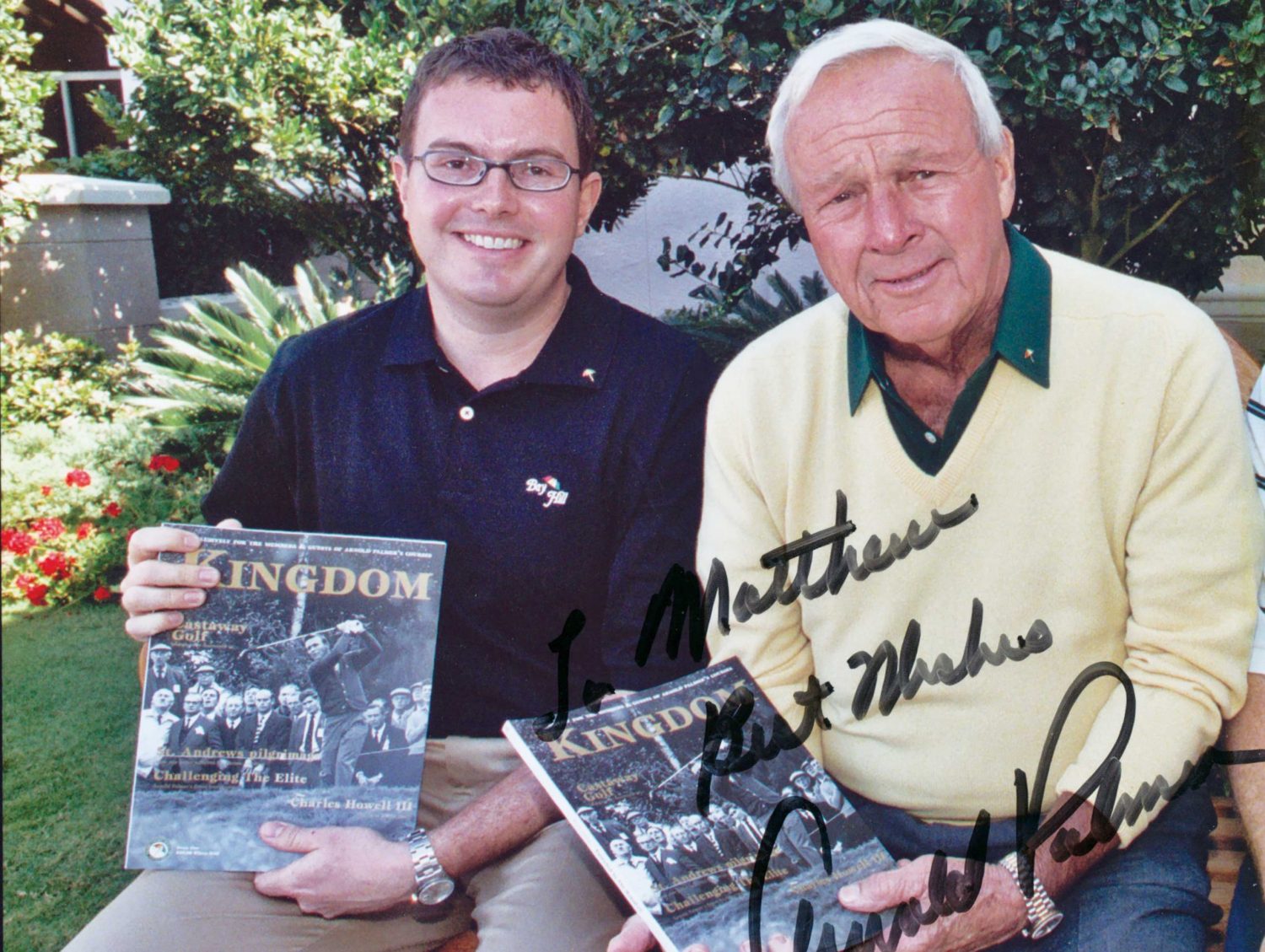 "We were coming into land and I noticed everyone in the cabin had their eyes fixed on me. 'Why are you all looking at me?' But before I got an answer there was an almighty roar from the engines as Arnold pulled straight up away from the ground. For a couple seconds we must have been virtually vertical. I don't remember yelling but it must have been close."
Matthew was not the first rookie on the receiving end of this prank and he was not the last. After the stunt Palmer turned around in the cockpit with a wink and a smile.
"I was green as I disembarked," adds Matthew, "and unfortunately a moment later was when Arnold and I had our picture taken with the first issue of Kingdom. If you look [below] you might detect a dose of shell shock…
"Then Arnold told me how pleased he was with the magazine, how he wanted to see it grow and that it was exactly what he wanted to support his business. He told me to call him at any time if there was ever anything he could do to help.
"Ed was right. Arnold did stick with us, and Arnold stuck to his word too. He was always there when we needed him. We tried not to ask for too much, but whatever the request, he never hinted it was over the mark."
Matthew and his company TMC USA remain publishers of Kingdom to this day, now 50 issues on from the start, and TMC USA repays Palmer's loyalty by continuing to contribute to the Arnold and Winnie Palmer Foundation and all its great work.
"Arnold's legacy is one of extraordinary strength and breadth," says Matthew. "I can't tell you how proud I am that Kingdom magazine is a small part of that."