Steel City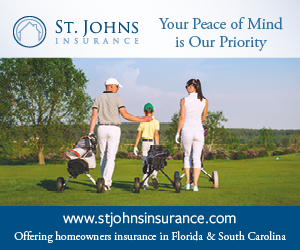 Visitors to this year's U.S. Open at Oakmont have myriad choices when it comes to off-course explorations. Local native Chris Rodell offers an insider's view on how to visit Pittsburgh, Pennsylvania.
No marshal is mighty enough to stem the roar that's building outside the gates of Oakmont Country Club, in a leafy suburb of Pittsburgh, Pennsylvania. Currently a rumble that's sensed more than heard, it's sure to grow to a full-throated holler when the club hosts the U.S. Open this June 13-19, and in the chorus that will no doubt rise above the competition, there will be an underlying message for fans everywhere: Pittsburgh is No.1.
And, no, those yelling won't all be burly Steeler fans. Pittsburgh is on a run that's the civic equivalent to the one Johnny Miller had at Oakmont in 1973 when he shot his record 63. The Steel City is becoming good as gold.
"Pittsburgh is a great city, and we're still trending in large part due to the fabulous mix of the city's inherent beauty, the affordability factor, our blossoming culinary scene and the friendly Pittsburghers who make our guests feel welcomed," said Craig Davis, president and CEO of Visit Pittsburgh. "And we are looking forward to even more great things to come."
Its Top 10 listings by publications, both prestigious and quirky, include: Friendliest City (Travel + Leisure), Most Romantic (Amazon), Most Livable (Men's Health), Best Foodie Town (Zagat), Best City for Young Families (ValuePenguin), and Best City for An Active Lifestyle (WallHub). It's the city that's nimble enough to be both among the best places to retire (Kiplinger) and the best places to be a young millennial (Forbes).
It's even No.1 with Bruce Springsteen who in February picked Pittsburgh as the perfect spot to kick off his historic "The River Tour." And since he's The Boss, you might want to start your visit to Pittsburgh with a tour of the rivers.
That means the Gateway Clipper Fleet docked at Station Square on the Monongahela River. For more than 50 years, the fleet of old-time paddlewheel boats is a tourism must for anyone interested in city sightseeing, dining and just relaxing. The bigger boats—barges below the waterline, floating banquet facilities up above—allow passengers to enjoy top-deck libations as the city skyline drifts by. They are especially appealing at twilight when you can hear the cheers from the Pittsburgh Pirate fans at PNC Park, flush against the Allegheny River and named by Ballpark Digest as America's Best Ballpark.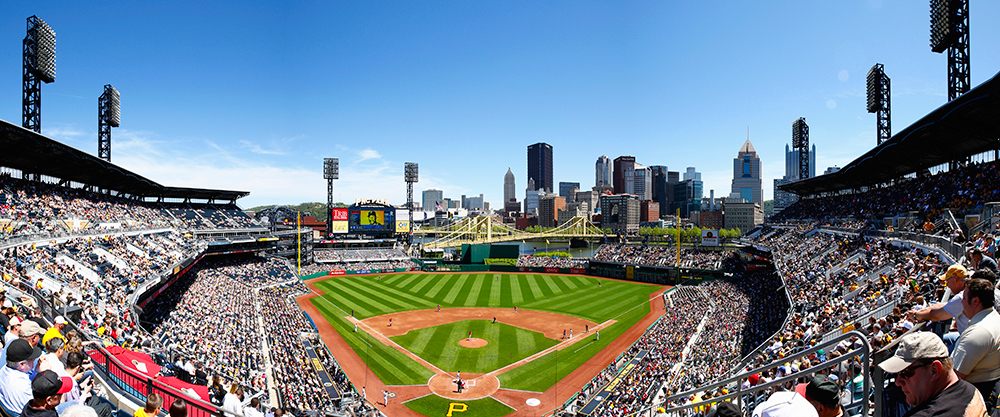 A river cruise provides an outstanding overview of a skyline studded crown-to-crown with architectural gems. Other cities may have gaudier buildings (many do not), but Pittsburgh's a visual feast because its city proper is geographically gilded by its rivers: The only place downtown Pittsburgh can sprawl is straight up.
Of course, after a day ambling around historic Oakmont (this is its USGA record 9th U.S. Open) another kind of feast may be what you have in mind. Zagat in '15 named Pittsburgh the No.1 Food City in America; and liveability.com ranked it No.3.
Trending are a quartet of hot new offerings from the Richard DeShantz Group. Meat & Potatoes, a gastropub that serves high-end food and libations; Butcher & Rye with over 350 types of premium whiskey; tako (deliberate lower case and spelling) which boasts fierce margaritas offered in a SoCal surf vibe; and Pork & Beans, a robust pork-centric menu with a beer garden.
These upstarts vie for attention with storied standbys like The Carlton Restaurant, premier in every way and the only one in Pittsburgh to have earned the prestigious DiRoNa (Distinguished Restaurants of North America) award. Since 1984 it's been a Pittsburgh favorite with neck-up caricatures of famous locals.
And the caricatures aren't the only heady features lining the walls. The Carlton has the most extensive—and not exclusively expensive—wine list of any restaurant in the city.
"Our list has more than 800 offerings," says the buoyant and convivial proprietor Kevin Joyce, who says sophisticated travelers like those who'll be attending the Open have a sixth sense about finding places like The Carlton.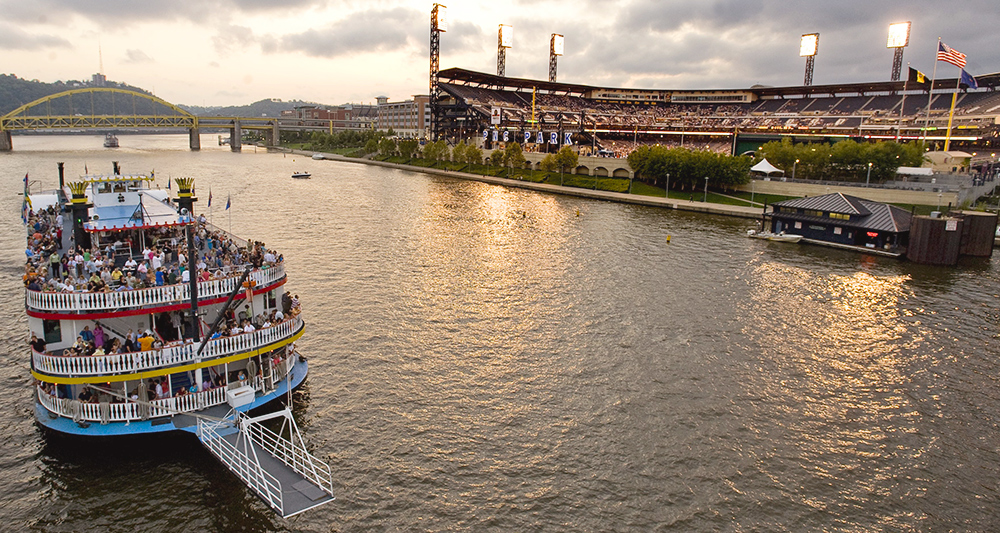 "The people who come here are familiar with chains like Morton's and Ruth's. When they come to a new region, they're looking for established independents, real crowd-pleasers, places that reveal the character of an individual city. That's what we've been doing for more than 30 years. We don't gouge on the menu and we have a terrific staff that really knows how to deliver a memorable dining experience."
One way to enjoy the same sensation is by taking the famous inclines up Mt. Washington and merely opening your eyes. Restaurant Row on Grandview Avenue combines fine dining with a gorgeous view.
Here's what USA Today said in 2014 when it picked Mt. Washington as the second most scenic view in all America, ahead of Kauai, Hawaii, and the Grand Canyon, and behind only Sedona, Arizona:
"The panoramic view of central Pittsburgh from atop Mt. Washington has long been considered one of the best skyline views in the world. The 'mushroom' overlook platforms sit at an elevation of 400 feet, accessed by a historic funicular dating from 1877. From here, one can absorb how Pittsburgh is embraced by three rivers and the striking iron bridges that cross them."
Top Grandview Avenue restaurants include the Altius, Monterrey Bay Fish Grotto and the fabled LeMont.
You're likely to be dog-tired after a day at Oakmont and sightseeing. If you find yourself barking for a comfortable place to say, try the Pittsburgh Fairmont. The Fairmont is far from going to the dogs—but the dogs are going to the Fairmont. No upscale brand has done more to attract pet lovers than Fairmont. The hotel even has a lobby dog, Edie, a nod to Pittsburgh native Andy Warhol and his famous protege, Edie Sedgwick. Warhol, by the way, has his namesake museum just across the Andy Warhol Bridge and a short stroll from downtown. Ask in advance at the front desk and you'll even be able to walk Edie to the Andy.
The Omni William Penn, the city's grande dame, is this year celebrating its 100th anniversary. Like many iconic hotels, the William Penn has a plush presidential suite. But unlike many of those, this one has presidential history. Commanders-in-Chief including Teddy Roosevelt to Barack Obama have stayed there, as have Mick Jagger and the Dalai Lama.
Other notable lodgings include The Renaissance Pittsburgh Hotel (Marriott), The Westin Convention Center Hotel, and the hip upstart, the Kimpton Hotel Monaco, which is drawing raves for its posh design, expert service and appealing vibe.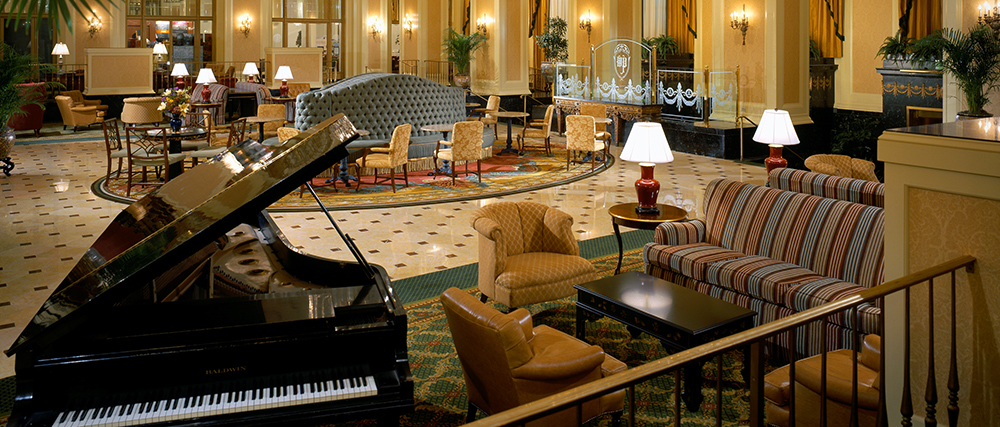 The great thing about all these hotels is they're within walking distance to the Strip District, so named because of its foundation as a blue-collar neighborhood where produce wholesalers used to park delivery trucks along an urban strip of destination markets. What was once blue collar is today a mix of throwback and flamboyance, of modern and mature, of upscale and gritty. And like so much of Pittsburgh, the two gleefully and good-naturedly co-exist.
The Strip is the home to the famous Pittsburgh sandwich at Primanti Bros., the American Classic with French Fries and coleslaw right on the meat, all between thick slices of Italian Bread.
Night or day, the Strip is a great slice of what makes Pittsburgh special. Upscale restaurants include Eleven, Cioppino and Luke Wholey's Alaskan Grille, the latter being kin to historic Wholey Fish Market, since 1912 a destination fishmonger/butcher/grocery that also happens to have great deli seafood sandwiches and some of the city's best sushi.
Stalwart Strip breakfasts can be had at Pamela's, DeLuca's Diner and the quirkily named Peace, Love and a Little Donuts.
Of course, if you're in Pittsburgh for the U.S. Open, you're apt to be interested in more than donut holes. There's plenty of championship golf in Western Pennsylvania, golf that, like Oakmont, has a history of challenging the game's best.
Laurel Valley Golf Club in Ligonier hosted the 1975 Ryder Cup, the 1989 Senior U.S. Open, the PGA's 2001 Marconi Classic and the 2005 Senior PGA Championship.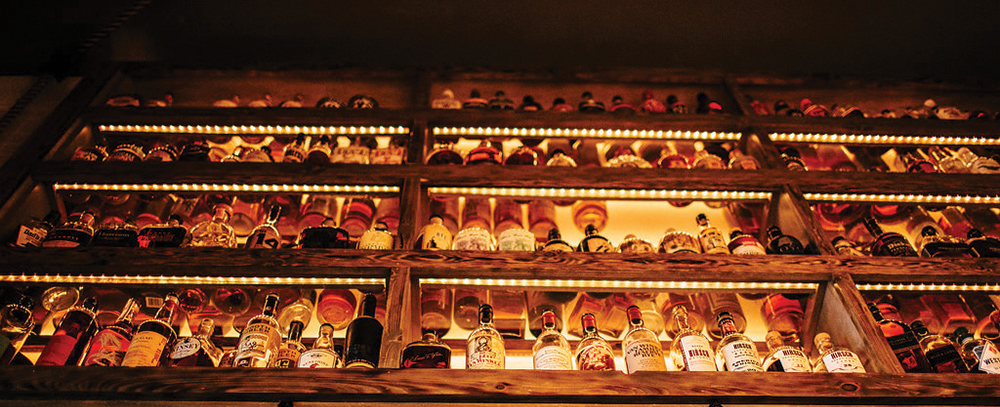 How did this relatively little known splendor earn such a pedigree? It's been for more than 50 years affiliated with Arnold Palmer. Palmer was instrumental in helping found the club in 1959 with the intention that it would one day be considered the Augusta of the North. Score a tee time here and you have some serious pull.
But there are plenty of satisfying challenges that'll welcome your foursome on short notice. Right up at the top of the list is Olde Stonewall in Ellwood City, less than an hour north of Oakmont.
Open since 1999, Stonewall immediately landed on all the "Best Places You Can Play" lists of every prestigious golf publication in America. The ranking is well deserved. Many of the holes, especially on the monumental back nine, offer indelible views and glorious vistas—be sure to play from the tips at 16.
Quicksilver Golf Course has hosted both Nationwide and Senior Tour events and is renowned for its muscular layout and refined clubhouse amenities. And for visitors, it's perfectly convenient. The course is just 30 minutes from downtown Pittsburgh and just seven minutes from the airport.
Want to see more of the region? Western Pennsylvania features two grand resorts—one heirloom, the other nouveau in the best French sense—that'll see to your every need.
The Omni Bedford Springs Resort was a premier resort when the vice president stayed here. Joe Biden? No, it was Aaron Burr, the 3rd vice president. He stayed at Bedford in 1806, two years after dodging a bullet fired by Alexander Hamilton in what was destined to be the most famous duel in American history.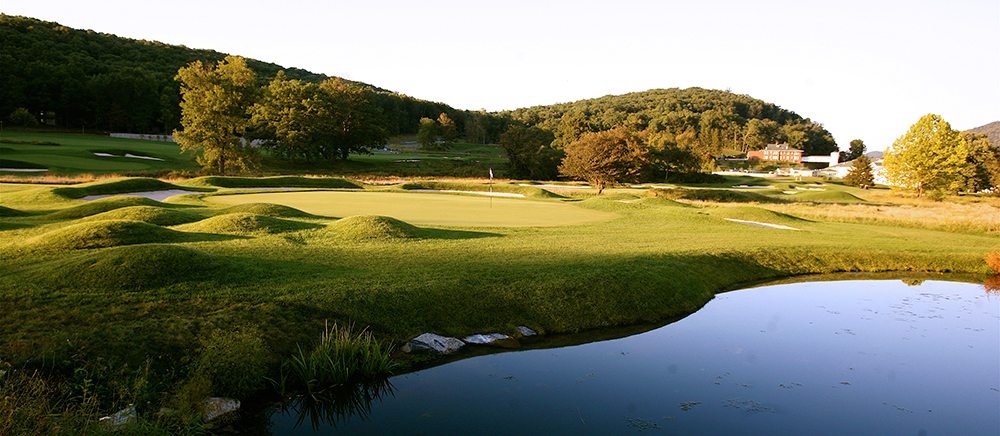 It's most recent renovation was 2007 when investors lavished $120 million upon it.
The golf course, a true classic, is the only one in America that includes the design fingerprints of revered architects Spencer Oldham, A.W. Tillinghast and Donald Ross, which is like having Paul McCartney and John Lennon add pop flourishes to an Irving Berlin standard.
Renowned for eye-popping audacity at every turn is Nemacolin Woodlands Resort in Farmington.
Any attempt at contemporary updates on the voluptuous resort are in vain. By the time you read anything about Nemacolin, it's already been modernized to state-of the-art levels, as is reported by resort spokesperson Ashli Mazer-Workman.
"We have a whole new grand front entrance, a newly renovated adults-only Paradise Pool space with 30-person hot tub with fire pit, and in 2015 the resort completed a $30 million renovation of 263 of the 300 rooms.
"In addition, guests are now enjoying our 3,000-foot-long dueling ziplines capable of taking riders to 60 mph, and the Nemacolin casino, an adventure center, shooting academy and the exquisite fine dining options, specifically Lautrec, one of just 27 restaurants on the planet to be honored with both AAA Four-Diamond Award (since 2007) and Forbes Travel Guide 5-Star Restaurant (since 2009)."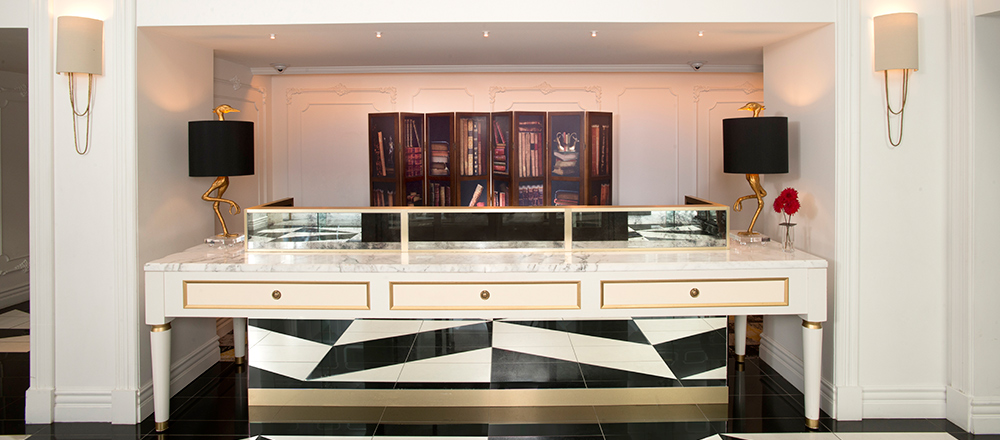 All great, sure, but isn't there anything new for die-hard visiting fans of the game?
"Yes! We've broken ground on our second Pete Dye to go along with our Mystic Rock. The first nine will be open June '17 with the whole course set to open in 2018."
Still looking for something golf-related to do in Western Pennsylvania during Open week? Head to Latrobe. You can fly into the Arnold Palmer Regional Airport, stay at the Arnold Palmer SpringHill Suites Marriott and play golf at Latrobe Country Club.
It's the perfect Palmer experience and just another reason why so many independent sources say that the City of Pittsburgh is No.1—Pittsburgh's always had Palmer.