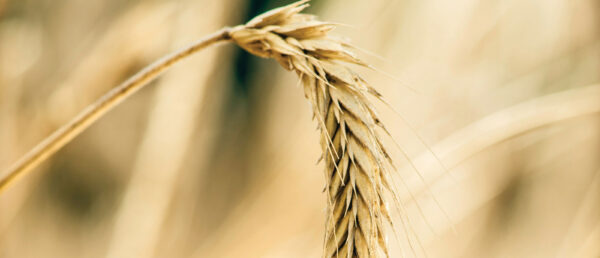 British actor Hugh Laurie once tweeted:
This would most certainly have delighted the Poles, who have never been close to the Russians in anything but geography, with both countries fiercely claiming the distinction of having invented that clear, strong, odorless spirit that we all know as vodka.
The name comes from a Slavic word for water, "voda." It's the same in Russian, "woda" in Polish, and it's appropriate given both the quantities consumed and the ease with which vodka goes down. But as to whether the first girl to lift a shot was named Natasha or Natasza, it's likely we'll never know. Even the Swedes occasionally lay claim to having distilled something similar (although there's evidence that they were importing the stuff from the Russians by the 16th century). While vodka certainly originated in Northern Europe, determining an exact country of origin is further complicated by the fact that the spirit can be made from so many ingredients, including potatoes, grains, corn, sugar beet, grapes and a hybrid variety of wheat and rye known as triticale, which, for what it's worth, was first bred in 19th century Scotland.
What we do know for sure is that, according to industry news source Drinks International, vodka is currently the second most popular alcoholic beverage in the world, with near 925 million gallons consumed annually (a Chinese spirit called Baijiu is first, with 1.3 billion gallons sold each year). Its popularity is due to a number of factors, not least its widespread availability (in line with its wide array of possible source ingredients) and its taste, which, while subtly as complex as any other top shelf libation, plays well with a variety of mixers.
The early stuff was likely less amicable, though it certainly packed a punch. As the story has it, someone in 8th century Poland left his wine outside in winter and stumbled onto a strong spirit, which other Poles later claimed as a form of vodka. Though the process of freezing the water out of alcoholic beverages and then skimming the ice to produce a highly alcoholic result (alcohol has a lower freezing point than water) is more associated with ice wines and crude brandies, it's conceivable that such a result might be argued to be a sort of early vodka. Whatever the case, it wasn't a popular drink. For the Poles at that time, beer and wine remained the libations of choice, with strong spirits reserved for medicinal uses. Even today vodka is effective in easing rashes caused by poison ivy, soothing jellyfish stings, numbing toothache pain and acting as a disinfectant (though we heartily recommend conventional medicine and physician-approved treatments for all of the above). The Polish physician Stefan Falimierz wrote in his 1524 treatise on herbs that vodka could also serve "to increase fertility and awaken lust," something for which it is likely still credited (or blamed), however dubious the science behind the claim.
Still on the hunt for vodka's origins, the Poles point out that the first mention of the word "vodka" appears in the 1405 court registry of Sandomierz, then a powerful, fortified town in the southeast of the country. The Russians can find no documentary evidence until 1751, in a decree of Empress Catherine I that regulated Russian vodka distilleries. But then there are references to similar types of spirits or distilleries that appear in documents predating Catherine's decree by more than 500 years, so who knows?
Vodka was certainly being produced as a drink in both Posnan and Krakow in the 16th century, although via a Russian method of distillation, which came via a Greek monk (we told you this wasn't easy). Legend has it that a Greek monk named Isidor was a member of a Russian church delegation that visited Italy in 1438, where he first encountered the process of distillation, in which a liquid is heated until it boils and forms a vapor. This vapor is then allowed to cool, which forms another liquid. Isidor was arrested shortly after his return to Russia for making inflammatory statements and was kept in what was effectively house arrest in a Kremlin monastery in Moscow. However, he was allowed to continue with his distilling and escaped to Western Europe—after getting his guards drunk on the alcohol he produced.
The following centuries saw vodka-making explode in popularity, with distilleries appearing everywhere, then diminish as various governments taxed or regulated the spirit and its production more and more. At one point, vodka was hit hard by taxes and sales limitations imposed by Russian Tsar Alexander III, who became concerned about the effects of the vast quantities of vodka being consumed by his troops stationed in Poland.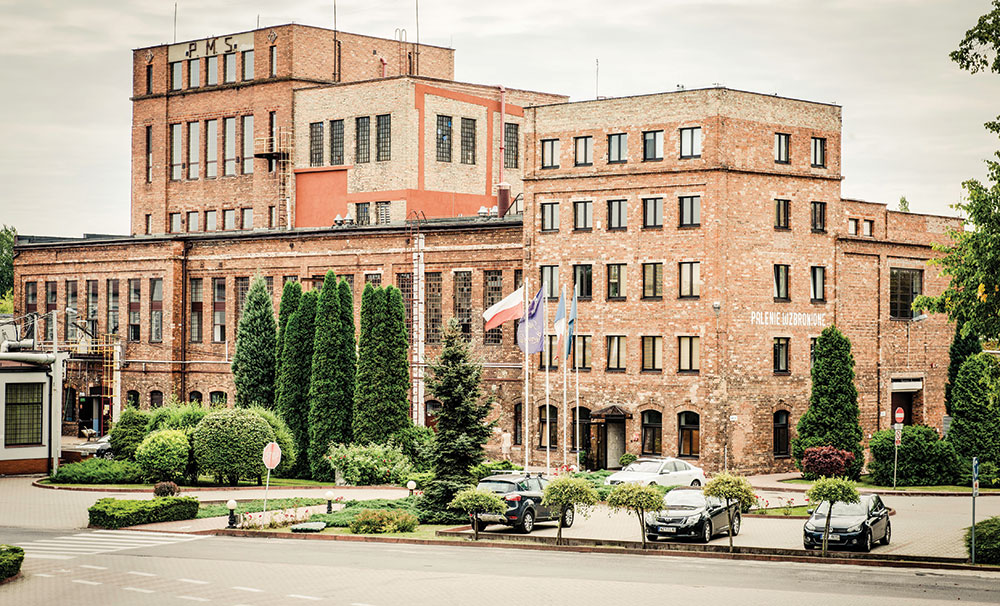 Closer to the first World War, once the communists came to power in Russia vodka production fell under the control of the state—and there it stayed until the closing decades of the 20th century. The 1980s in Poland saw the Solidarity movement, which indirectly led to a resurgence of vodka producers there, and the rest, as they say is history. In the ensuing decades a number of longstanding brands were re-established while a number of new ones emerged, the leading light of which is Belvedere, a super premium vodka that's produced in the Polmos Zyrardow distillery. Belvedere is an excellent example of a modern Polish vodka because, even if the brand itself is relatively new, the tradition in which its made dates back more than 600 years. The brand's distillery was established in 1910, roughly an hour southwest of Warsaw in the town of Zyrardow, where they've been making vodka since 1405. After the fall of communism the distillery set out to create its own proprietary vodka and Belvedere was born. It was named for Warsaw's Belweder Palace, which appears on every bottle. The operation was fully privatized in 2001, and in 2005 luxury goods group Louis Vuitton Moet Hennessy (LVMH) finished its acquisition by acquiring 100 percent of the business. In terms of its creation, Belvedere's own golden Dankowski rye is paired with water from the distillery's own artesian wells, then distilled four times—the optimum number of distillations for enhancing the brand's subtle sweetness and smooth, clean finish. The subtle flavors are tremendous, and are even more pronounced in the brand's black-bottled Unfiltered offering. Every step of production for the entire Belvedere collection is undertaken on Polish soil and in Polish tradition—which recently includes global outreach, as explained by Belvedere President Charles Gibb.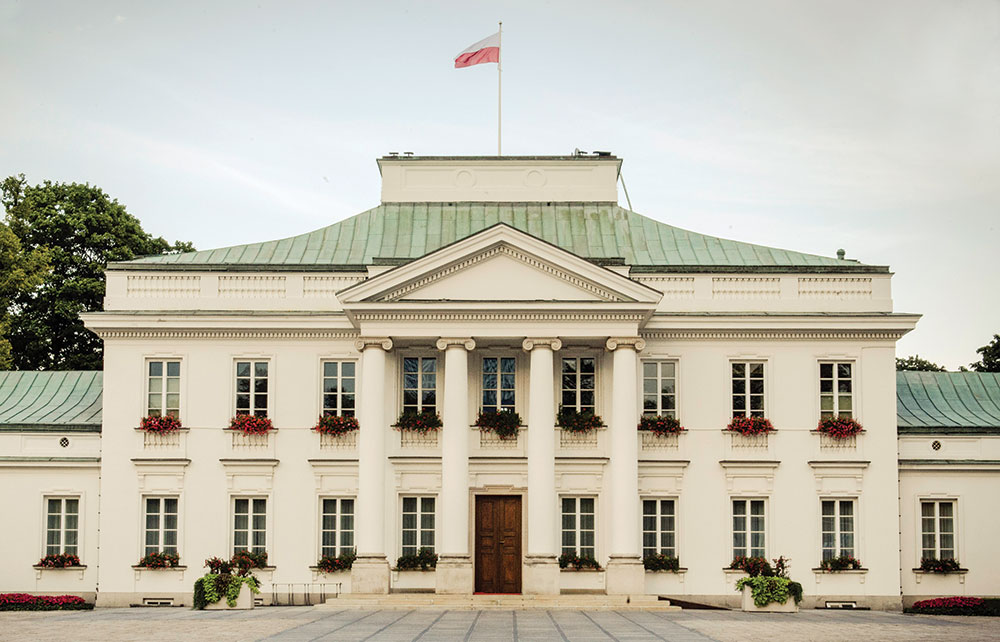 "Firstly, with the brand now available in 120 countries, being a part of that global expansion has been extremely rewarding," he says. "But above all, making the decisions that enable the brand to grow, both in terms of size and scale, but also in terms of image, the people and connections that the brand makes, be that in culture or society and doing so on a global scale."
The brand will be best known to golfers as the official vodka of the PGA Championship—a modern and global representation of the brand that paired it with one of the world's most popular sports. Another connection is (BELVEDERE)RED, a special edition of Belvedere sold in a red bottle. Half of the profits go to fight HIV/AIDS in Africa, and Gibbs says the project has already resulted in more than 12,500 HIV+ mothers giving birth to healthy babies.
Such a project would have been unimaginable to vodka's earliest distillers, and it's just another way that the spirit has transformed both itself and the world around it. Today Poland is a thriving country with a solid economy, top hotels and tourist attractions and plenty of reasons to visit. Among them, certainly, is vodka, to which the Poles have a genuine (if not exclusive) claim. Likewise, modern Russia is a well known luxury destination. Both countries claim to being the home of vodka, and after centuries of producing top libations both have good arguments. In the end it doesn't really matter. The spirit, at least, is clear.