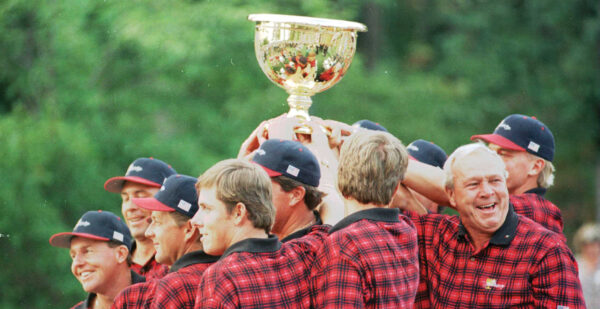 Arnold Palmer and the Presidents Cup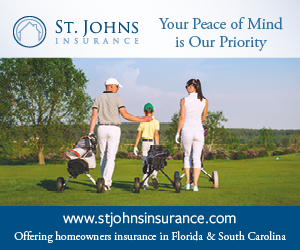 Arnold Palmer was Presidents Cup captain for the United States in 1996, as remembered by here his longtime assistant Doc Giffin, a former journalist on the Pittsburgh Press and PGA TOUR press secretary
In his early years on the PGA Tour, Arnold Palmer revered the Ryder Cup match, considering it a high honor to participate in the biennial competition as a representative of the United States. He was particularly proud that he served twice as the captain of the winning U.S. Teams in 1963 and 1975. But he recognized that, even though the format for the opposing team from Great Britain and Ireland was expanded in 1979 to include players from all of Europe, there still was something missing.
A decade or so later, that void was filled when PGA Tour Commissioner Tim Finchem brainstormed the creation of the Presidents Cup as a counterpart to the Ryder Cup, pitting the American stars every other year against the many fine players who were left out of Ryder because they hailed from parts of the world other than Europe.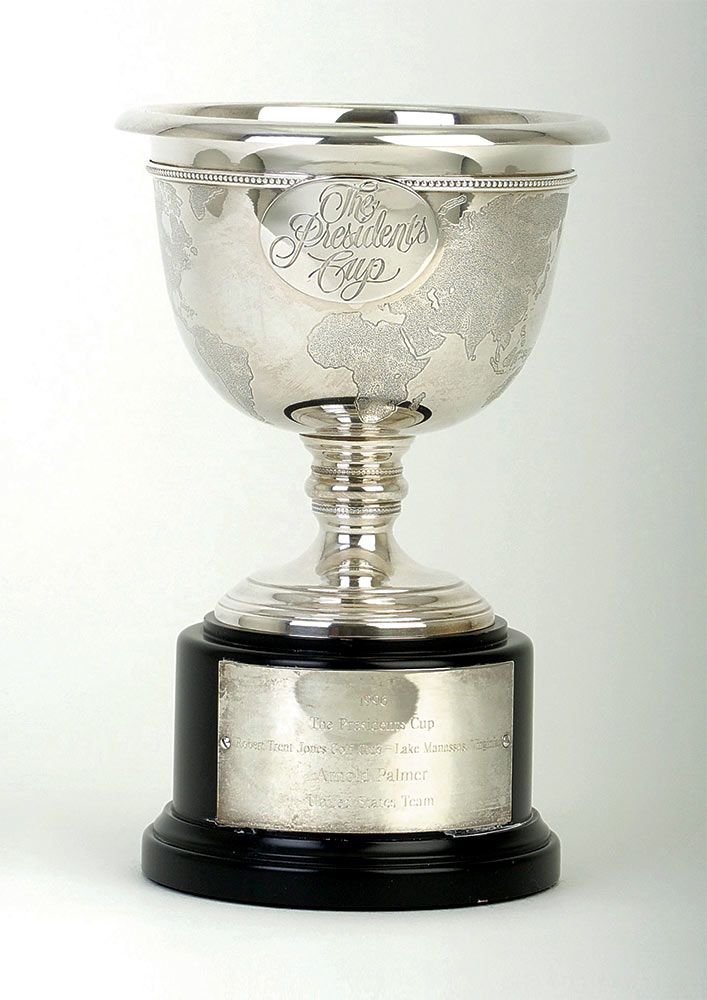 Palmer threw his support behind this new international event from the get-go, pointing out at the time that golf's popularity was spreading throughout the world and "these matches are going to help make it grow." While he maintained a strong interest in the Presidents Cup for the rest of his life, Arnold's primary involvement as the second U.S. captain came when the event was in its infancy in 1996.
"Being selected to serve as captain in 1996 was a thrill that almost stands by itself," Arnold would later write in his book, A Golfer's Life.
The first Presidents Cup was played two years earlier at the elegant Robert Trent Jones Golf Club in Washington, D.C. with Hale Irwin as the U.S. captain. His powerful team overwhelmed the Internationals, 20-12, the losers forced to play without their biggest star—Australia's Greg Norman—who was sidelined with the flu. Irwin turned the reins over to Palmer, again at Robert Trent Jones, and it turned out to be much more dramatic.
In between the two events, though, Finchem and the other members of the event's governing body faced a mini-rebellion among players likely to make the International Team, with Norman and fellow Australian Steve Elkington, the 1995 PGA Champion, being the most vocal. Unhappy with the managerial style of David Graham, another top pro from Down Under who had been reappointed captain, they pressed for his replacement and were placated when Graham, under pressure, unhappily gave up the post. Peter Thomson, yet another Aussie whose stellar credentials were highlighted by his five victories in The Open, agreed to take the helm.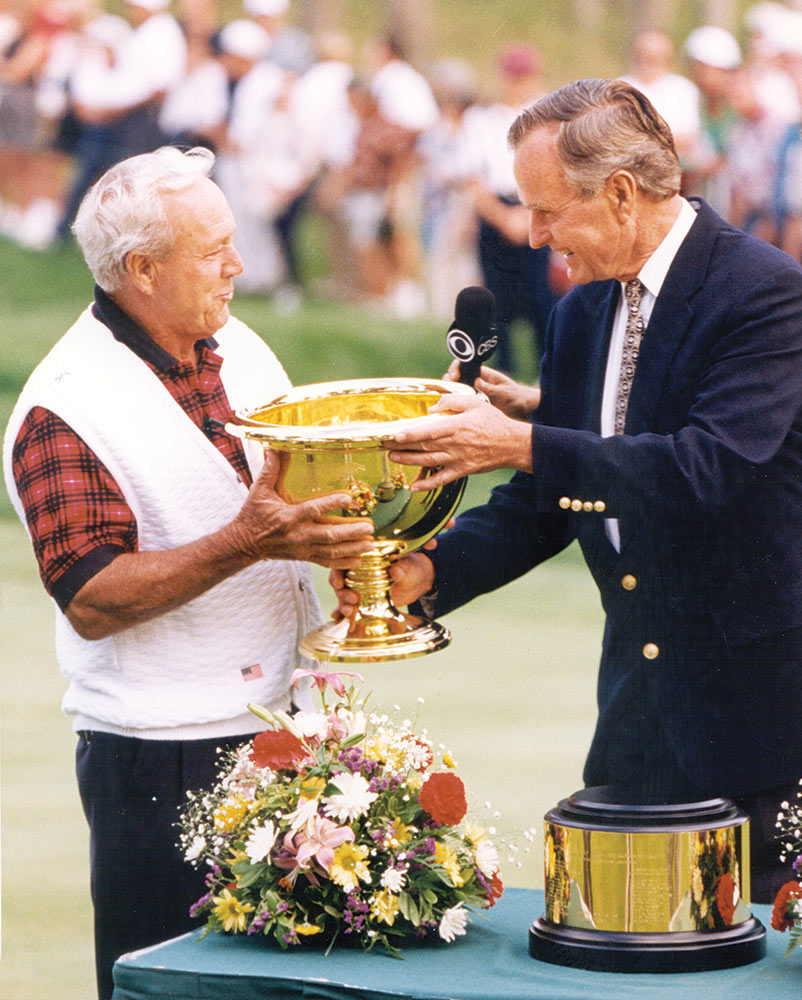 Palmer had two options as his 12-man team was being formed. The top 10 players on the PGA Tour's money list were automatics. Arnold could have gone anywhere in America with his final two choices, but diplomatically went with the next two on the money list, even though one of them was an out-of-form David Duval. His powerful roster consisted of Phil Mickelson, Fred Couples, Mark O'Meara, Davis Love III, Tom Lehman, Steve Stricker, Corey Pavin, Scott Hoch, Justin Leonard, Mark Brooks and picks Duval and Kenny Perry, who were ranked 11th and 12th respectively. Thomson's strong International squad, headed by Norman, Ernie Els, Vijay Singh and Nick Price, also included Elkington, Frank Nobilo, Mark McNulty, Jumbo Ozaki, Robert Allenby, Peter Senior, David Frost and Craig Parry.
Unlike more recent cups, Presidents and Ryder, the captains did not have a flotilla of assistants at their beck and call. While Thomson did have pro Ian Baker-Finch at his side during the week, Palmer had only diligent and able Sid Wilson of the PGA TOUR staff helping him keep track of things. The event did live up to its name as former President George H. W. Bush was on hand as honorary chairman and Bill Clinton, his successor, then in office, showed up to watch the action too.
Before play got underway, the U.S. players pulled a surprise on their captain. That Tuesday—September 10th—was Arnold's 67th birthday and, led by O'Meara, the players arranged a dinner party, busing the group "off campus" to a rustic restaurant. The conviviality of that evening carried over to the first day, when the Americans jumped off to a 7.5-2.5 advantage in four-ball and foursomes play. However, the Internationals counter-punched Saturday and narrowed the gap to 10.5-9.5 going into Sunday's singles.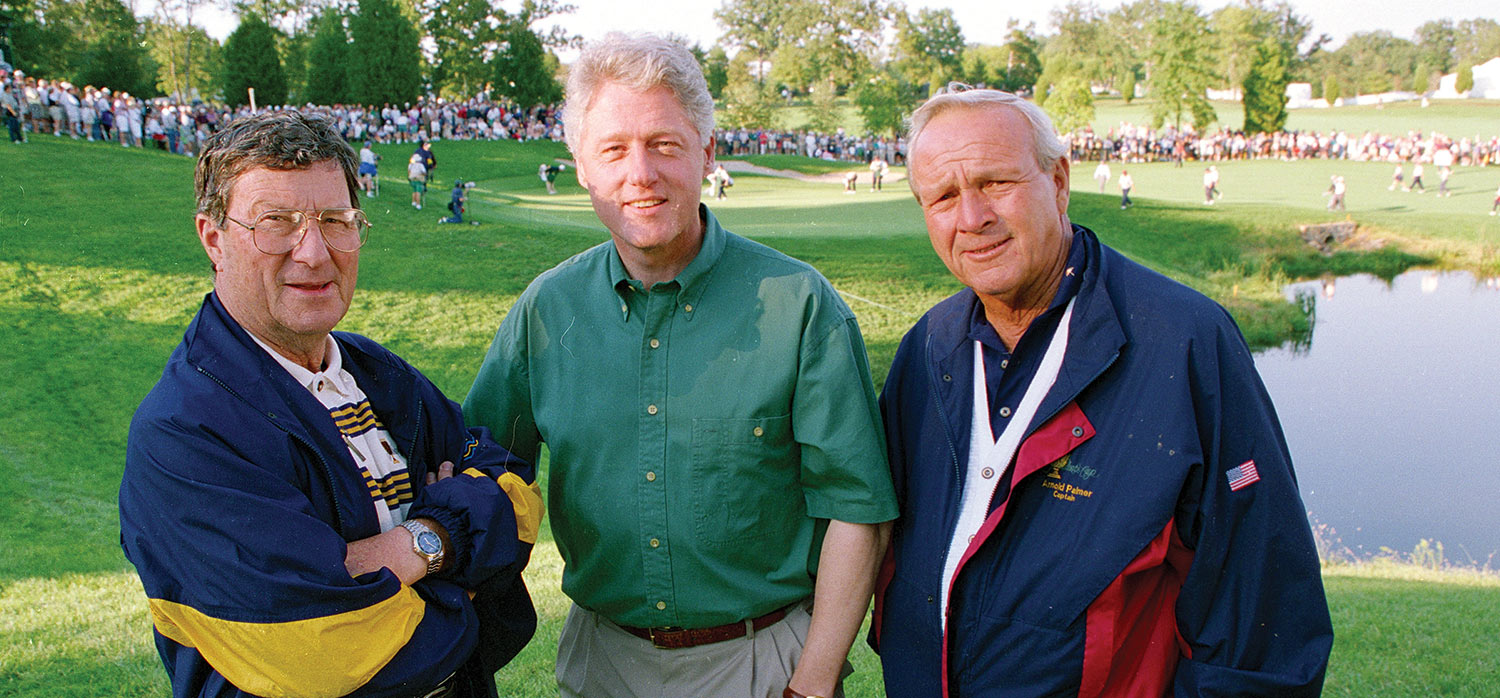 Things remained tight throughout that final day. O'Meara nipped Price, 1 up, to finish unbeaten with his fifth win and Duval made his record 4-0 with a 3-and-2 victory over Senior, while Els led the Internationals' continuing challenge with a key, 3-and-2 win over Mickelson, his third victory of the week. It all came down to the last match still alive—Couples versus Singh—on the 17th green.
In a finish that was nearly duplicated three years later by Leonard capping the famous American comeback at the 1999 Ryder Cup. With his teammates watching from the edge of the green and Palmer from a vantage point on the 18th tee, Couples rolled in an improbable 30-foot birdie putt that, after Singh missed from 15 feet, provided the winning point in U.S. Team's 16.5-15.5 victory.
"As the drama of the close finish indicated, the quality of the competition was extraordinary," Palmer would write. "If Freddie Couples hadn't run in that monster putt on 17 to clinch the Cup, I don't know if my old heart could have withstood any more drama."
Thus Palmer remained undefeated as a cup captain.