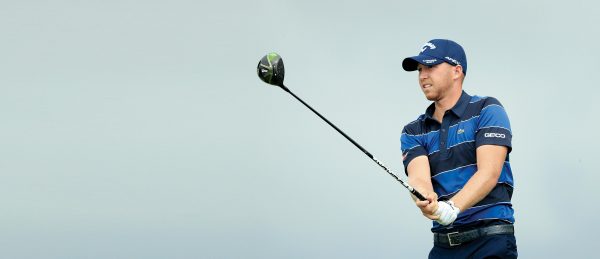 Daniel Berger: Coming of Age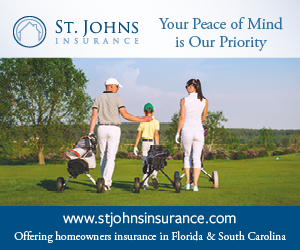 Daniel Berger is set to be a U.S. team rookie at the Presidents Cup, but as Brian Wacker reports, this is a young golfer in need of no shelter
Daniel Berger learned the value of competition at an early age. He was 14 years old and picking range balls and caddying to earn playing privileges at the Dye Preserve in Jupiter, Florida, when he met Steve Marino. Marino, who was 30 at the time and earning millions of dollars playing the PGA Tour, took a shining to the cocky little teenager. One day, Berger challenged Marino to a game. The bet? Five hundred bucks. The only problem? Berger had $12 in his pocket. The match came down to the final hole and Berger won. Marino, meanwhile, was so mad he challenged Berger to another four holes and beat him.
Other times it went a lot worse for Berger. "A few times I lost all my caddie money that I made that day, maybe a couple hundred bucks, and I lost it all by end of the day," he said. "That wasn't fun."
What he lost in cash he gained in experience, specifically performing under pressure. The truth is, though, Berger was competitive out of the womb.
Growing up in South Florida, he played several sports—soccer, baseball, basketball, wakeboarding, water skiing—but the one he was best at early on was tennis. Berger's father, Jay, played professionally, winning three singles titles and one doubles crown on the ATP Tour and reaching as high as No. 7 in the world in 1990, the year after he reached the quarterfinals in the French Open and U.S. Open. After chronic knee injuries forced his retirement in 1991, he went into coaching, first at the University of Miami and later for the United States at the 2012 Olympics, as well as for the U.S. Davis Cup team and the USTA.
At age 11, though, Berger attended a golf camp. That's when his priorities changed, and by his teens he was spending every waking hour at the course.
"I'd be out there from the minute I got out of school until dark every day," Berger said. "On weekends I was there when it opened until it closed."
Success wasn't far behind. He made his first hole-in-one at age 13 and though he didn't play high school golf, Berger played at Florida State University, where as a sophomore he won two tournaments, finished in the top five in six of his eight starts and led the conference in scoring average at 69.36. He tied for second in the NCAA Championships and was named a two-time first-team All-American by the Golf Coaches Association of America and Golfweek. He turned pro that same year at the age of 20.
In his second year as a pro, Berger finished second at the TPC Stonebrae Championship and ended the year 15th on the Web.com Tour money list to earn a PGA Tour card for the 2014-15 season.
After an inaugural season on the PGA Tour that included two runner-up finishes and Rookie of the Year honors, in his second year Berger shot a final-round 6-under 64 at the Honda Classic to force a playoff with Padraig Harrington. Berger lost but the experience again proved valuable. A month later, Berger was in a Mexican restaurant at the tour's stop in Houston with reps from one of his sponsors. Who did they bring to the table to join them? Harrington. The two ended up having dinner a handful of times in the months that followed.
"He's a good young fella," Harrington, three times a major champ, said. "Good guy to hang out with. Got the right attitude for the game. He's competitive, wants to get out there and win. He wants to take on the challenge, but all in the right way. He's not one-dimensional in any shape like that. He's not over-committed and too focused on what he's doing. He seems to have the right balance and he's a fighter, which is really what you want. You know, I see a very bright future for him."
When country calls
That future, so far, has included two wins, both at the FedEx St. Jude Classic in 2016 and 2017.
"You gain confidence with each win," Berger said. "When I lost in that playoff, I probably shouldn't have even been in it because I had basically one hot round, but it was tough because even though you're young you don't know how many of those opportunities you're going to have… It motivated me, and every year I've gotten a little bit better."
His wedges improved (he now leads the tour in proximity to the hole from 125 yards) and he's statistically one of the game's best putters. He's also a top-30 in the world and now he has made his first Presidents Cup team.
"It's going to be one of the coolest things I've ever done," Berger said. "To make a Presidents Cup team in my first three years on tour—and at age 24—is pretty special.
"I remember my rookie year, seeing Jordan Spieth on the team and thinking that could be me one day. The last couple of years that was on my list of goals, to win an event and play in a Presidents Cup or Ryder Cup."
Spieth and Berger both graduated high school in 2011, as did Justin Thomas, Emiliano Grillo, Patrick Rodgers and Ollie Schniederjans—the collective new face of the post-Tiger Tour, and friends off-course, too.
"It's extra motivation to continue to get better, especially when you see guys the same age and guys you have been playing against your entire lives," Berger said. "The last 10 years we've played basically the same tournaments against one another. I don't know why so many good players have come out of that class, but it's a tribute to the quality of tournaments we played growing up. We've been competing against each other forever."
Now, some of them will get to be teammates, something Berger is looking forward to with Spieth and Thomas.
"Any kind of team competition is going to be fun and entertaining," Berger said. "When you get 24 of the best players in the world together, there is going to be a lot of emotions and a lot of competitiveness."
The latter is something that is right up Berger's alley.
"The cool part about match play is it's one on one," he said. "Every week you play golf against 156 guys, or you're playing against the course, but I grew up in sports like tennis where it's one person against another. It's cut and dry. You win or you lose."
Berger would have it no other way.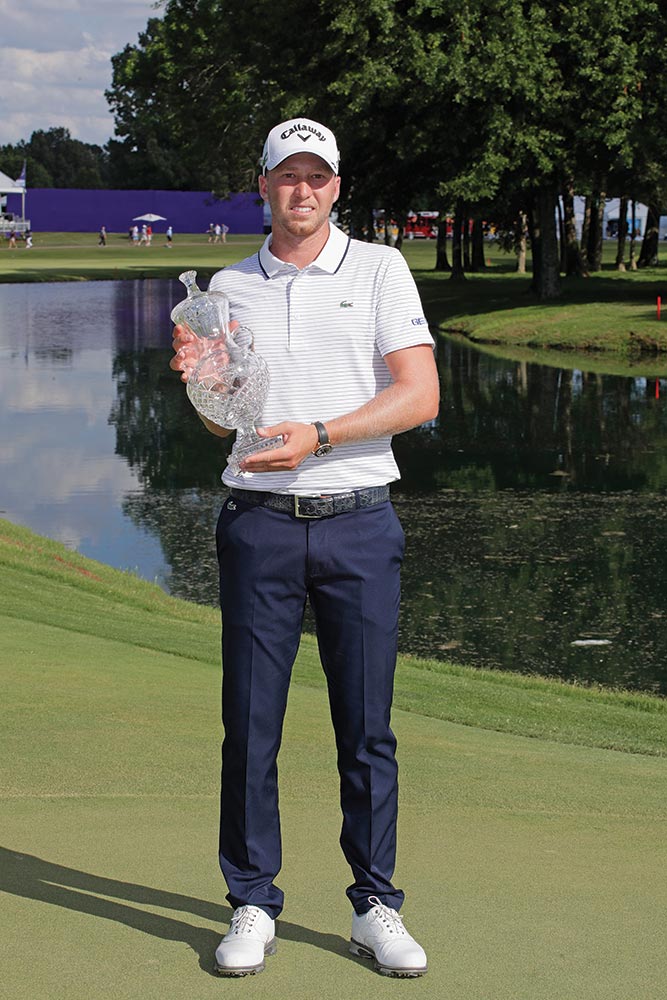 Made for Memphis
Berger's maiden Tour victory came at the 2016 FedEx St. Jude Classic at TPC Southwind in Memphis, Tennessee. He shot a final-round 67 to win by three over Phil Mickelson, Steve Stricker and Brooks Koepka.
Berger checked into the exact same hotel room for the defense of his title in June this year. Realizing another win was probably too much to hope for, the week did not start well for Berger when he broke his driver. Yet in the end he drove the ball beautifully and produced another great finish, shooting a bogey-free 66 on the last day to erase a three-stroke deficit and win by one over Charl Schwartzel and Whee Kim.