Easy Does It!
Ernie Els is Arnold Palmer's kind of man, and golfer. Personable, friendly and above all a crowd pleaser, he plays the game in the style and spirit of the King—hard, fair, and with flair. Paul Trow was at Bay Hill when the big South African received the royal assent.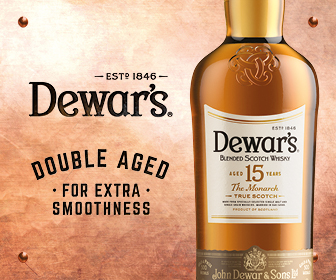 Still waters run deep and no golfer epitomizes this truism better than Ernie Els.
Known throughout the game as the Big Easy, he ambles around apparently without a care in the world—smiling and waving to fans, and taking particular care to smell the roses along his way. His swing looks effortless, smooth as silk, a gift from the gods if you will, but it had absolutely nothing to do with his blue-collar, rain-delayed and very popular victory in this year's Arnold Palmer Invitational presented by MasterCard.
In recent times, alas, it's been more a case of the Big Struggle for the giant South African, both in his golfing and personal lives.
It was certainly a struggle as he squelched toward the 69th title of his tournament career at Bay Hill Club & Lodge back in March. By comparison, his four-shot victory over compatriot Charl Schwartzel in the WGC-CA Championship at Doral Golf Resort & Spa two weeks earlier was a stroll in the park.
Now 40, Els is the first to admit that he has to work a lot harder these days—so much so that at the turn of the year he opted to re-dedicate himself to honing his game, to commit to a fuller program on the PGA Tour and to cut out much of the international travel that he finally recognized was undermining his form.
In retrospect, this was a 'no brainer.' Prior to his success at Doral, he had not won anywhere in the world since 2008. He hadn't gone away—far from it—but his game was in the Doldrums.
Taking Tiger Woods, so often his nemesis, out of the equation, Els vies with Vijay Singh and Phil Mickelson as the player of his generation. He has had 30 top-10 finishes in major championships, including three victories—in the U.S. Opens of 1994 and 1997 and in the British Open at Muirfield in 2002.
All told, though, these moments of glory were quite a long time ago, and much has happened in Els' life since, not only to deflect his focus from the cold-eyed pursuit of trophies but also from the notion that golf is somehow life's be-all and end-all.
Perhaps the turning-point for him came in 2006 when his (then) four-year-old son Ben was diagnosed with autism.
"We'd suspected for a few years that something was wrong," Els says. "I mean, there's a process that every kid goes through. Crawl at nine months, walk at 12 months, and then start talking and so on. With Ben we started thinking: 'Why is he not crawling? Why is he not walking? Why is he not looking me in the eye?' We soon discovered he was quite severely touched by autism.
"One in 150 children is affected by autism and that was perhaps the most shocking thing; the number of people it affects. It hits the whole family hard. For a long time you try to figure out 'what just happened to my life?' You feel sorry for yourself and for your kid and for your family. And the tragedy is that even in this day and age, the kid who has autism is often forgotten about. The feeling is that he's almost a waste of time, which says a lot more about society than it does the child. It's heartbreaking."
Ben's condition was the driving force behind Els' decision to relocate his family to West Palm Beach, Florida from Wentworth in Surrey, England where he won seven World Match Play Championships and is also feted for his course-design skills.
"The move has benefits for my golf," he acknowledged, "but more importantly we've been able to secure a more intensive form of therapy for Ben. And he's doing great. He might act and say things a little differently from other kids, and he obviously has some difficulties, but he understands everything we say and is particularly in tune with our emotions; it's almost like a sixth sense.
"And thank God he's got such a nice nature. He's a very friendly, very happy, very shy kid and the more loving attention he gets and the smiles that he sees, the better. Samantha, his older sister [now 11], is great with him.
"Liezl [Els' wife] and I are private people, but we are also very much in the public eye and we recognize that this gives us a platform to raise funds for and awareness of autism, and its possible treatments. It is something we both feel very passionate about."
Ernie and Liezl established the 'Els for Autism Foundation' last year. "My first goal was to help fund an Autism Center of Excellence, a model for the world of what should be done for children with Autism," Els explains. "The Center will include an educational program for children aged between three and 21, an on-site services component for doctors, speech therapists and other specialists, a continuing services program for adults, and, for me most importantly, a research facility where scientists can study what causes autism and possible treatments for it.
"But that's just the beginning. The foundation will also be funding cutting edge Autism projects at some of the best universities and research labs around the United States.
"Years from now people may remember me as a golfer and a major champion. But I'd like also to be remembered as somebody who took the issue of autism and did something with it. The rest of my life, I'll be fighting this thing."
Given his resounding commitment to this cause, Els clearly has the role and status of golf within his life firmly in perspective. If possible, his on-course demeanor exudes even more calmness than before. However, it did not stop him from becoming the first player since Woods in 2001 to claim two titles in Florida in one season.
Doral might have been the ultimate Big Easy for Els, but Bay Hill was anything but. Around the top of the leaderboard all week, his lead had just been cut from five strokes to just two due to a double-bogey at 13 and another dropped shot at 14 when a thunderstorm and torrential rain triggered the siren that halted play on the Sunday afternoon. Els then had to endure a largely sleepless night before completing his final round of 71 for an 11-under-par total of 277.
"The whole thing changed from being very comfortable to being just as tense as I've been for a long time," Els admitted. "When we went for dinner [on Sunday night], I couldn't get the mistakes out of my head and thoughts of what I had to do to win and what the weather was going to be like. I'd let a few players back into the tournament and there was a lot of uncertainty."
In the end, he sank lengthy putts on 15, 17 (where his ball was plugged in a greenside trap) and 18 to grind out four closing pars and deny Italy's Edoardo Molinari and young American Kevin Na, who tied for second, by two shots.
"I played nervous golf today," he conceded, after celebrating his moment of victory by exchanging a few laughs with Mr. Palmer beside the 18th green. "I really earned this one. It feels special. I think if you're a betting man you would have got really good odds anywhere in the world that Ernie Els would win two tournaments in a row.
"A lot of guys have written me off and probably said it was a fluke in Miami [when he won the WGC-CA title]. It was hard work this week and I'll have to keep working hard. There are still a lot of flaws in my game that I've got to figure out and get right. I'm never going to play the game perfectly, but I can still improve."
Els, who now has 18 PGA Tour titles, has certainly improved in terms of consistency this year since cutting back his travel commitments—he is back in the top-10 of the World Golf Ranking and riding high in the FedExCup and scoring average tables. "I want to make this a special year, especially after these two wins," he added. "But I still have a lot of work left and there are a lot of majors left, and that's going to be fun now."
He admitted that his mind was on the upcoming Masters Tournament when he stood on the tee of the 458-yard 18th hole at Bay Hill on Monday afternoon. "It's exactly the same shot [as on the 18th at Augusta National]," Els said. "I had to hit a little fade and I opened up my body nicely and hit a perfect fade down there. I was just trying to imagine that I had to hit this shot at Augusta."
The mental image clearly did the trick at Bay Hill, though at The Masters it was less effective despite a closing 68 that catapulted Els up into a tie for 18th.
He has twice finished second in his pursuit of the ever-elusive Green Jacket, so it's not surprising the year's opening major is at the front of his mind every spring. "In practice, you try and get a draw going with your driver, hit high shots with your irons, and have your short game very sharp," he said. "It feels good now to be able to feel like I can play with these boys."
Another dimension to Els' revised approach to the game has come with his choice of caddie. This season, the bag duties are being shared by his 'old faithful' Ricci Roberts and Dan Quinn, a former NHL player and accomplished celebrity golfer. Roberts was on duty at both Doral and Bay Hill, but Quinn, whose enthusiasm particularly appeals to Els, did the honors at The Masters. Els explained that decision was based on the fact that he knows Augusta like the back of his hand and it therefore didn't matter which caddie he employed that week. From a distance, the jury is out on this policy which is probably best assessed after a full season.
However, Els' knowledge of Bay Hill after 16 appearances in the tournament is equally impressive. He was particularly effusive when asked how he rated the course following changes overseen by Mr. Palmer last summer, particularly compared to the set-up when he previously won at Bay Hill in 1998.
"I think it's brilliant. The changes are unbelievable and the course really tests your ability coming in. If you win here you can feel comfortable in majors. The shaping is different. It has bigger bunkers with edges flowing through. Some of the new green complexes are very good and offer really tough pin positions.
"For a par-72 course, to yield a winning score of 11-under is pretty good. That's where as a designer you want the winning score to be. As a designer, you don't want the guys to be ripping your golf course apart and I think he's achieved his goal. Anything from 10- to 16-under on a par-72 course means that it's playing tough.
"It was hard work this week, but two wins is definitely special. It can be one of the toughest, cruelest games in the world. And then when you sit here, it's one of the nicest games."
So says one of the nicest guys.