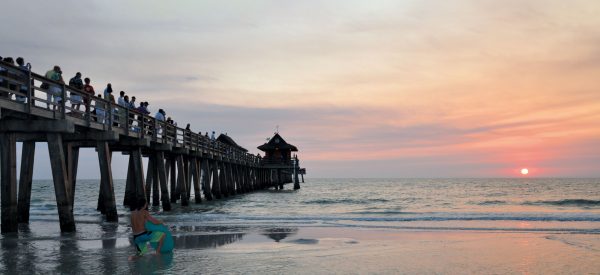 Golf Coast: Florida's Gulf Coast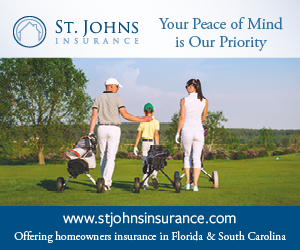 Scattered along Florida's more than 660 miles of beaches are quite a few golf gems, and while many of the brightest shine along the state's Atlantic Coast and in the Miami area, Florida's Gulf Coast has its own lustrous jewels. Complementing these are world-class museums, dining and cultural options that will round out any perfect Florida vacation. Accordingly, looking along the Gulf of Mexico south of Orlando—and working south to north—here are a few of our best arguments for staying on the sunset side of the Sunshine State…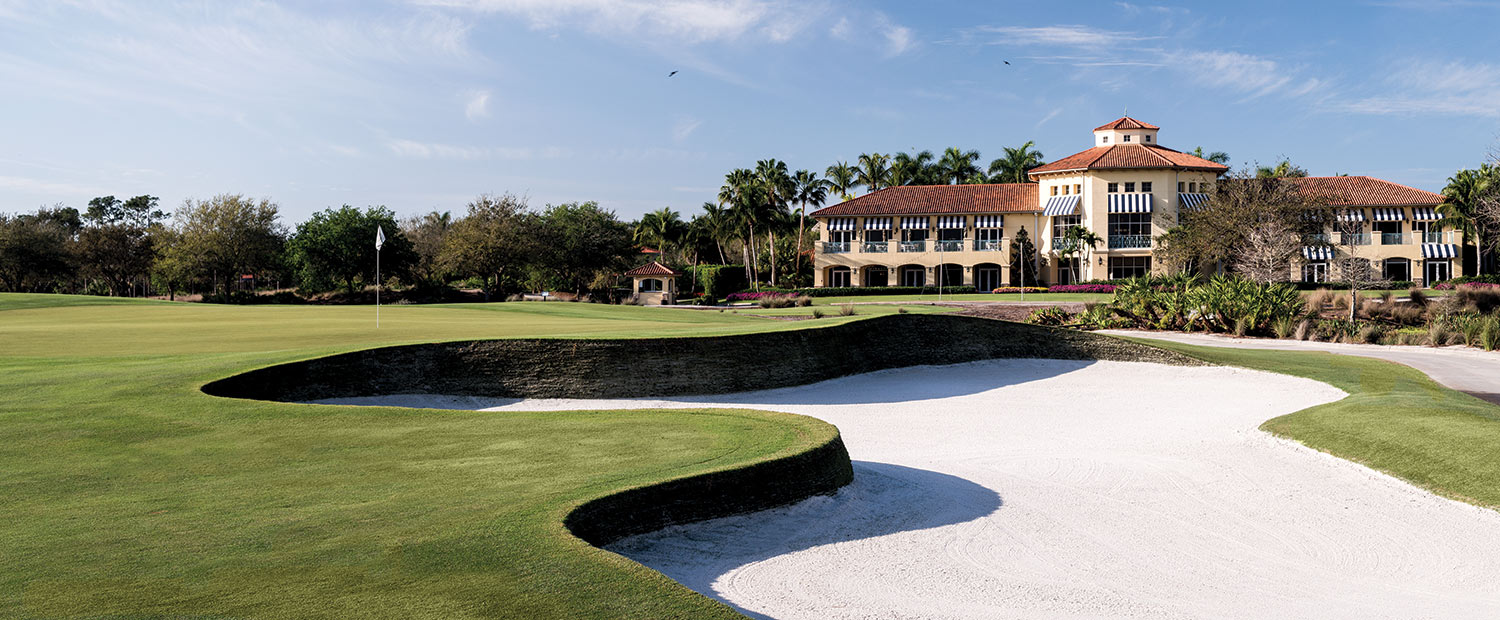 Naples and the Paradise Coast
Founded in the late 1880s by a former Confederate general and a Kentucky businessman, Naples—with its originally tranquil bay and abundant fish and game—was described by promotors as "surpassing the bay in Naples, Italy." Whatever the accuracy of that comparison and despite being connected to the rest of the state by train in 1927, Naples, Florida, just missed the development boom happening in the rest of the state due to the Great Depression, and so it wasn't truly built up until after WWII. Once it was, however, it quickly became a success, and today it is one of the loveliest—and wealthiest—cities in the United States, housing the second-highest concentration of millionaires per capita in the U.S. and six of the world's richest people (including Shahid Khan, Naples resident and owner of the Jacksonville Jaguars). Its status is reflected in the city's fantastic cultural options and—wonderfully for golfers—in its great game options.
For evidence that Florida's Gulf Coast offers some of the country's best golf one need look no further than to the Ritz-Carlton Golf Resort, Naples and its stellar Tiburón Golf Club (ritzcarlton.com). Home to the LPGA's CME Group Tour Championship and the PGA TOUR's QBE Shootout, the club offers a pair of Greg Norman-designed stunners and will satisfy the most avid golfer's taste for quality game. New Callaway clubs are available for those who prefer to travel light, while those hoping to brush up their skills can do so at the highly regarded Impact Zone Golf Academy. A Caddie Concierge program offers a level of service seen only at the finest private clubs, while GolfBoards as a get-around option add a bit of on-course fun for those willing to try something different. The hotel itself couldn't be nicer: a stately Italianate resort with lush grounds, top spa, entertainment and a tremendous pool, and its location close to some of the area's best shopping and arts/entertainment options mean guests needn't travel far for elite diversion. Greatly widening the resort's offerings, guests are encouraged to utilize the complimentary shuttle between the golf resort and its sister property, which sits along the white sands of the Gulf itself at the Ritz-Carlton, Naples.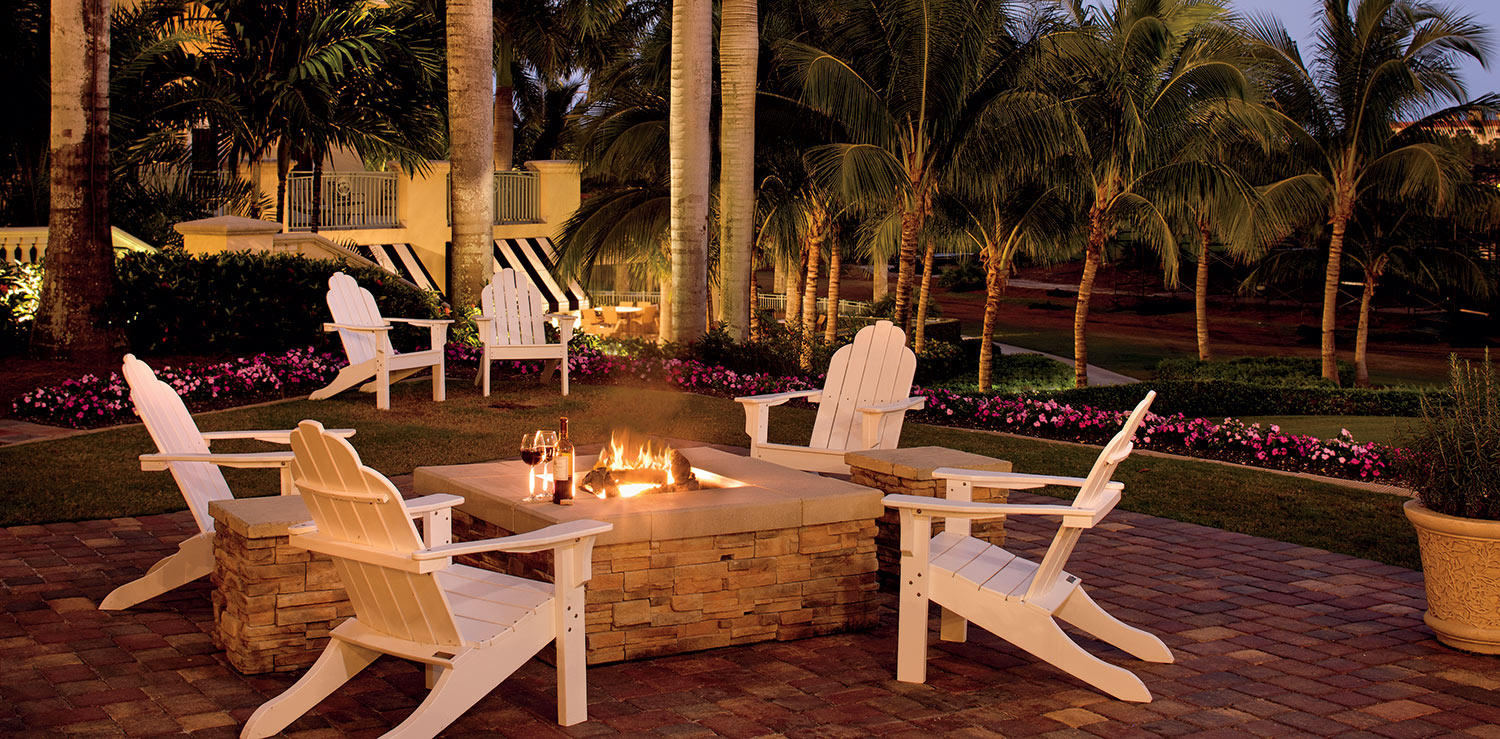 Combined they offer a wealth of dining and relaxation options second to none in the area, effortlessly providing the perfect golf vacation for those who refuse to settle for second best.
Among the cultural diversions nearby the Ritz-Carlton properties is The Baker Museum, one of the region's foremost showcases of art and more evidence of the city's wealth. With an emphasis on modern and contemporary artists, the collection underlines Naples' commitment to diversity and to culture, regularly staging finely curated exhibitions from top artists and from the museum's formidable permanent collection, fielding dynamic area events and offering educational opportunities for children and adults alike. Often identified with its exquisite Chihuly glass ceiling, the Baker Museum contains a world of visual depth within its manageably sized structure, making it an ideal stop for anyone in the Naples area.
Within Naples proper, gourmands and those in search of some nightlife will be spoiled for choice at Mercato, a feast of activity with more than 20 restaurants and bars, a luxury cinema and all kinds of live music options. Its liveliness is nicely complemented by the tranquil area around the city, which includes some of the most beautiful beaches and touristing options anywhere.


In fact there are 30 miles of wide, white sand beaches here—and they are pristine. Soft sand and cool, gentle water make for postcard-worthy moments nearly any time of day, with settings ideal for families, couples or those seeking a bit of solitude for an early morning stroll, perhaps.
The beaches of Marco Island are included in this, certainly, and are worth exploring. The barrier island that's easily accessible from Naples via bridge offers a wealth of beaches and water activities, in fact, much of it with the flavor of Old Florida. There's a tidal lagoon here, at Tigertail Beach Park, perfect for paddleboarding and kayaking for those who don't want to venture into the Gulf. And quite close by there's Collier Seminole State Park, which has been described as "primitive" for its unspoiled camping, canoeing, fishing and more. There's a mile-long nature walk here that makes a beautiful diversion, or a narrated boat tour (daily) for those who'd rather ride. Here and at other area locations, wildlife can be viewed in its natural habitat, offering a rare and privileged look at the "real" Florida—always on display on what's referred to as "The Paradise Coast."


A unique experience available in the area is a trip into the Everglades. The largest subtropical wilderness in the United States, it's also a World Heritage Site, International Biosphere Reserve and Wetland of International Importance that's protected by a number of treaties and agreements. Formerly covering more than 5 million acres, today it covers 2,400 square miles, making it the third-largest national park in the lower 48. Essentially a slow-moving river 60 miles wide and 100 miles long, it provides a habitat for endangered and exotic flora and fauna while also helping to fill aquifers that feed fresh water sources for much of the region. It's a critical natural asset, and it makes for a fascinating day trip. Any number of tour operators can be found online, and an airboat excursion, canoe trip or even bike ride here (on established trails) is well worth your time.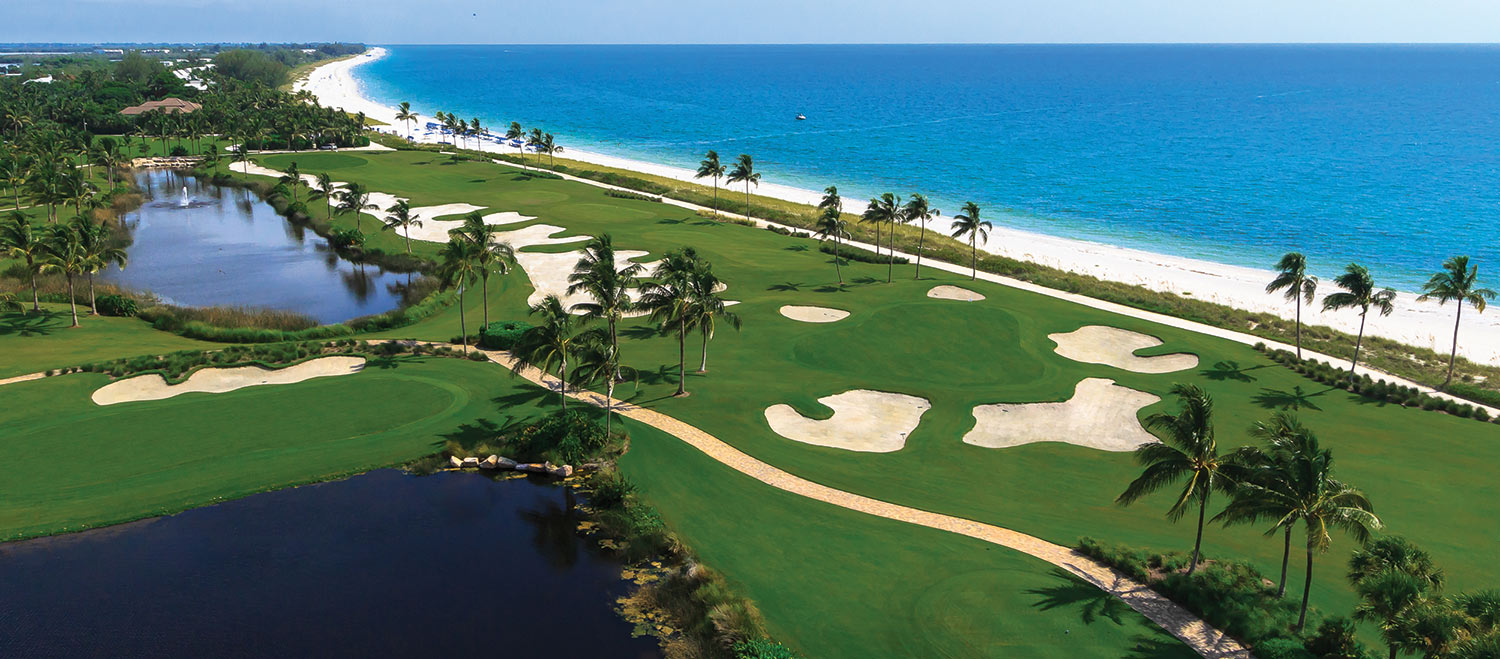 Captiva Island
Moving north up the coast we come to the South Seas Island Resort on beautiful Captiva Island, and if ever we had to be marooned we would hope that it was here: a 330-acre nature preserve with two and a half miles of fantastic beaches set along the calm waters of the Gulf of Mexico—dolphins jumping just offshore, gentle breezes perfect for sailing and a 9-hole golf course voted one of the "Top Five Short Courses in the World" (southseas.com). Add to that a top luxury spa, a wide array of dining opportunities (from beachside barefoot to candlelit elegance) and accommodations that include the lovely Harbourside Hotel, vacation rentals, (ranging from luxury condos to homes of distinction perfect for discerning families) and you lack for nothing. It's the array of activities here that makes the resort so special, and a destination of choice for Florida natives as well. The offshore sailing school, day cruises, incredible fishing, kayak tours, a fantastic pool complex with H2Whoa! Water Slides and more… We especially like the Chip Powell-designed Captiva Course, with its swaying palms and Gulf views, which is very well maintained. For families, romantic getaways, extended stay vacations or escapes of any kind, the South Seas Island Resort delivers. Arrive by yacht or by car (they have plenty of parking available for either) and disappear. For awhile, at least.
When you are ready to get back to reality, we suggest continuing north for an incredible cultural immersion at Sarasota's Ringling Museum.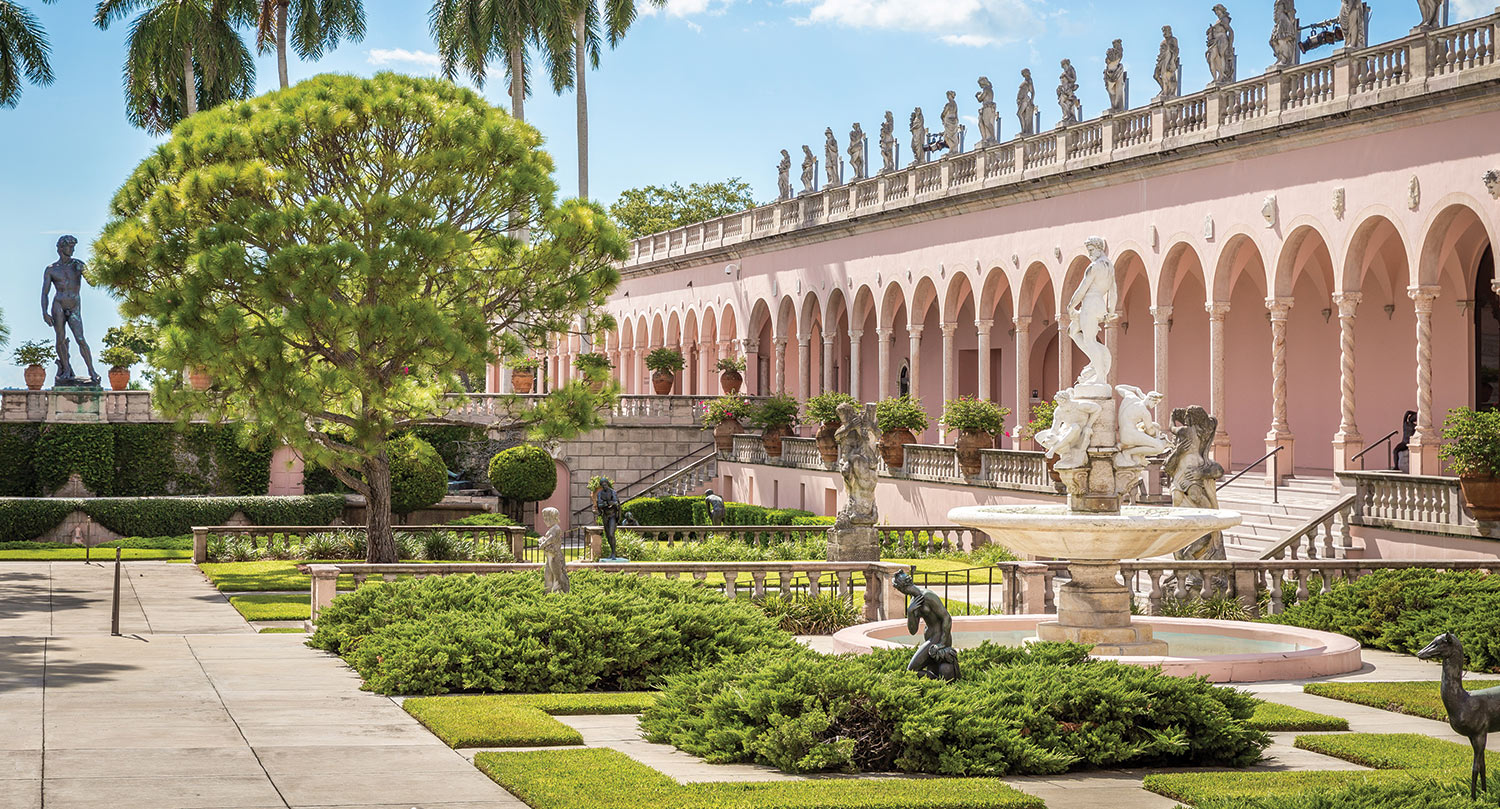 Sarasota & St. Petersburg
Better known as "The Ringling," the museum was built by John Ringling (one of the circus family's brothers) to house his simply phenomenal collection of art, which he gathered during extensive European travels (ringling.org). He and his wife, Mable, owned 25 percent of Sarasota's land at one point and used a small part of that to hold their staggeringly beautiful Ca'd'Zan home in 1924: five stories, 41 rooms, 15 bathrooms and 36,000 square feet at a preposterous (for then) cost of $1.5 million. With his art collection spilling beyond the capacity of "House of John" (in the Venetian dialect), Ringling needed a place to put his treasures, hence the museum. It opened to the public in 1931 with one of the country's best (and perhaps the country's best) collection of Old Masters, including Rubens, Velazquez, Poussin and van Dyke, and today—with a greatly expanded mission and resources, including its recent Center for Asian Art—it remains one of the country's finest museums.
As artful, perhaps, another classic is found nearby at Sarasota's Bobby Jones Golf Club, the site of one America's earliest golf courses (bobbyjonesgolfclub.com). Built as a single fairway with two greens in 1886 by Scotsman John Gillespie on his homestead, it increased to four holes in 1888, to nine in 1901 and to 18 in 1906. In 1925 none other than Donald Ross redesigned the entire 18 and it re-opened the following year as Sarasota Municipal Course. Jones' moniker was added the following year and Jones himself attended the opening, shooting a 73 in front of 1,000 people. By 1967 another 18 holes had been added and split the original Ross layout, with the northernmost of Ross' nine holes going to the "American Course" and his southern nine going to the "British Course." In 1977 Gillespie's name came back onto the property with the addition of the Lane Marshall-designed 9-hole executive course named for Gillespie, who likely wouldn't recognize Sarasota (or his old homestead) today.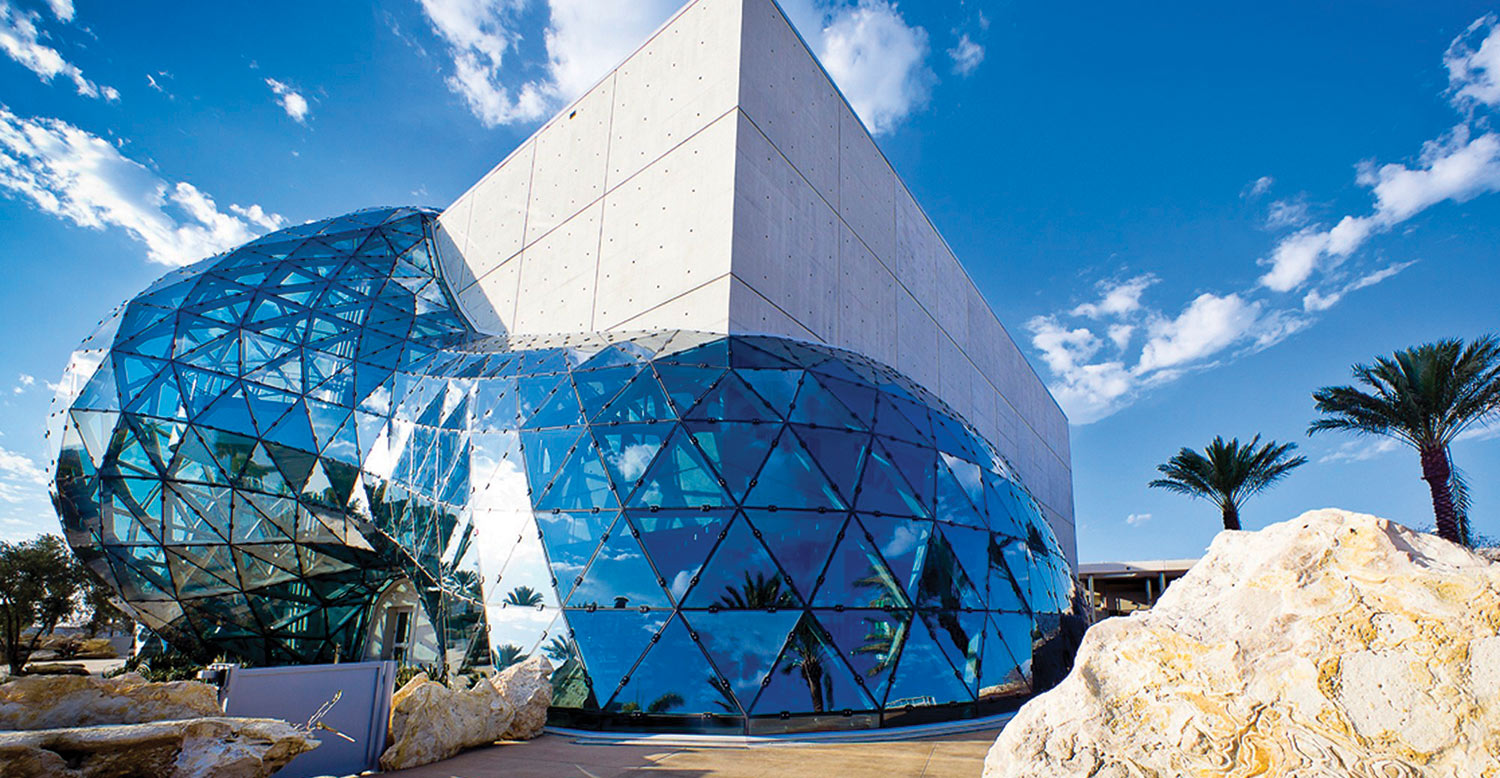 From The Ringling, it's less than an hour to another incredible museum: The Dali Museum in St. Petersburg. Does this collection of Dali's works and personal effects eclipse all others in the world? It might. Built from the private collection of Reynolds and Eleanor Morse, Dali fans and longtime personal friends of the artist and his wife, Gala, today the museum's collection includes more than 2,100 works from the earliest childhood expressions of creativity through to the end of Dali's life. Paintings, drawings, book illustrations, personal books, prints, sculptures, photos, manuscripts and a huge archive of documents… Masterworks such as Disappearing Bust of Voltaire are showcased, there's a landscape done by Dali when he was between 6 and 10 years of age, a later (1985) version of his Chess Set, and his 1938 Lobster Phone… One of the world's great museums, and it's just a mile from another fun (if not surreal, exactly) story.
Like many structures developed by captains of industry (in this case, Pennsylvania oilman Aymore Vinoy Laughner) the Renaissance Vinoy Resort & Golf Club has an audacious anecdote attached to its beginnings. Story has it that in the early 1920s Laughner hosted a party at his lavish St.
Petersburg home that was attended by a number of luminaries, including golfer Walter Hagen.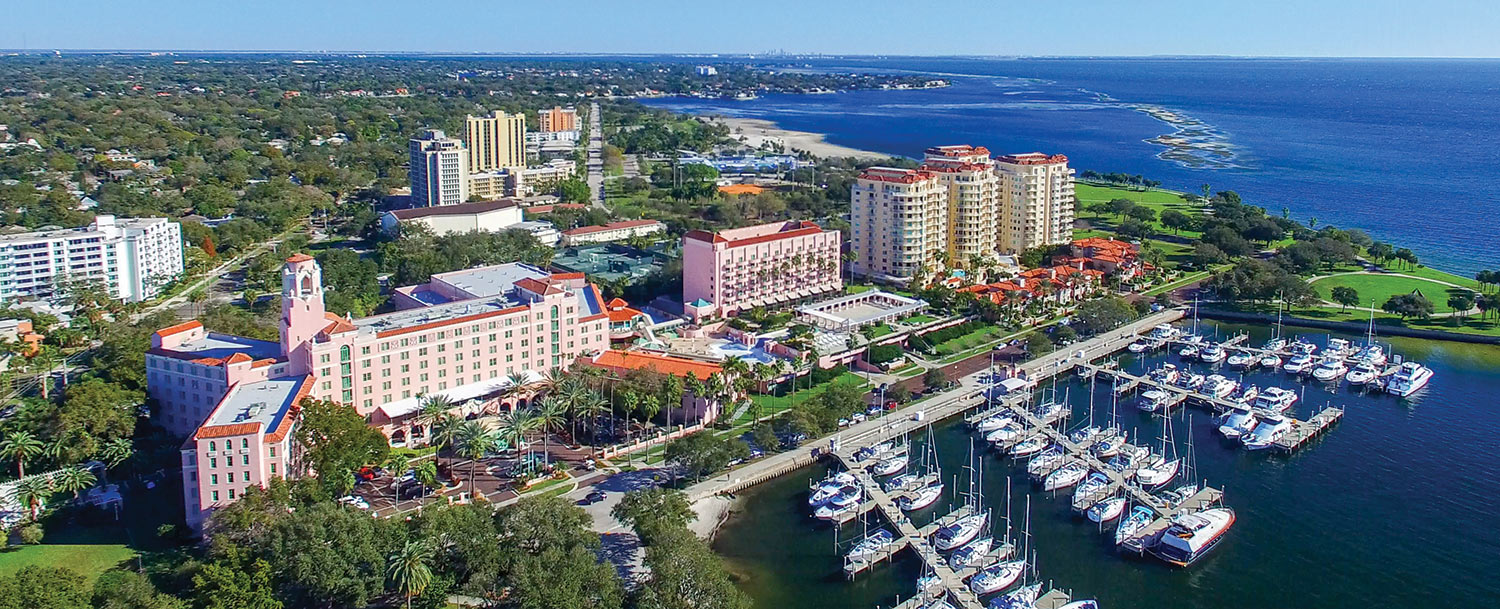 Drinks might have been involved and, at some point, Hagen and Laughner decided to have a little wager: Hit a few drives off the face of my prized pocket watch without breaking the crystal face, the oilman said to Hagen, and I'll build a resort where your golf balls land (or something like that). Hagen, known for his powerful drive, fired off a few solid shots towards the beach, the watch's face remained intact and just under a year later the preposterously expensive (for the time) $3.5 million Vinoy Park Hotel opened. It's grand debut was on New Year's Eve, 1925, with 375 rooms and the in-demand Paul Whiteman Orchestra handling the music. Later guests included Babe Ruth, James Stewart, Herbert Hoover and Calvin Coolidge but, following WWII (during which it housed a U.S. Army training school) the place fell apart, eventually closed in 1974 and sat vacant for ages. In the 1990s Renaissance picked it up, invested $93 million and now it's back to being grand. The resort's course, the current Vinoy Golf Club, began as the Coffeepot Golf Club in 1920, designed and built by J. Franklin Meehan. In 1927 the Boston duo of Stiles and Van Kleek (Cranwell Resort in NY; Taconic in Massachusetts) redesigned it as an 18, while more recently it enjoyed a refresh by Ron Garl (Golden Ocala; Changmai-Alpine GC, Thailand). Stop by, tee it up on the face of your Rolex and have a go (vinoyclub.com).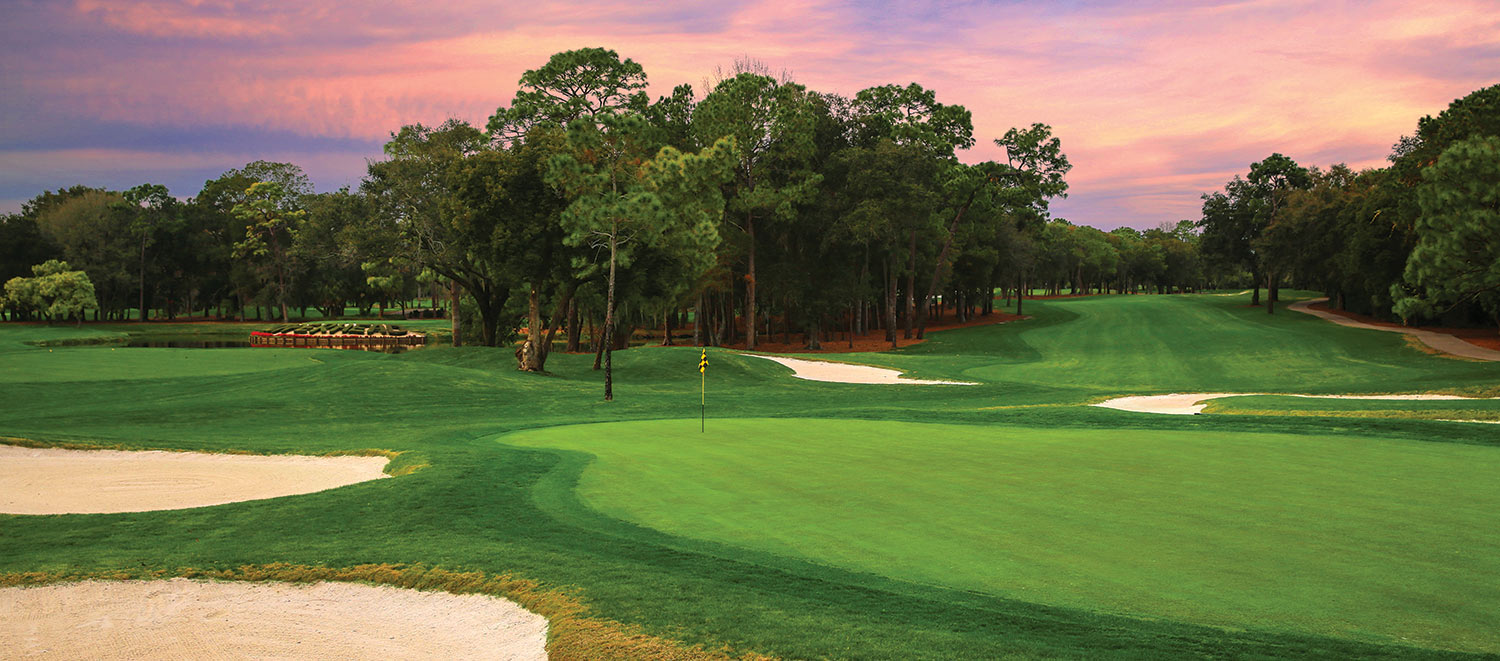 Palm Harbor Area
Keeping Tampa Bay on one's right and the Gulf on the left, it's another hour north to Palm Harbor and the incredible Innisbrook, where a few days might be spent in utter golfing bliss.
When Sheila Johnson (co-founder BET, sports executive, entrepreneur) purchased the property in 2007, she had no idea that the 900 rolling acres near the Gulf of Mexico would become the cornerstone of her Salamander Resorts portfolio (innisbrookgolfresort.com). Today it's exactly that, with four championship golf courses, including the storied Copperhead—home to the PGA TOUR's Valspar Championship—the sublime Salamander Spa, upscale and casual dining options, 11 beautifully maintained clay tennis courts and six (!) swimming pools. Among the latter is the Loch Ness Monster pool, with water slides, a play beach area, waterfall and more. A host of suites and vacation rentals are available, all to suit luxury tastes, and all accommodations recently have been modernized and transformed with a fantastic refresh. Similarly, dining options will appeal to upscale modern palates as will the layout and tone of the resort, which is just minutes from some of America's best beaches. Truly, though, golf is at the heart of Innisbrook, and the offerings do not disappoint. In addition to Copperhead there's the North, South and Island Courses, each a championship layout posing tremendous challenges and rewards.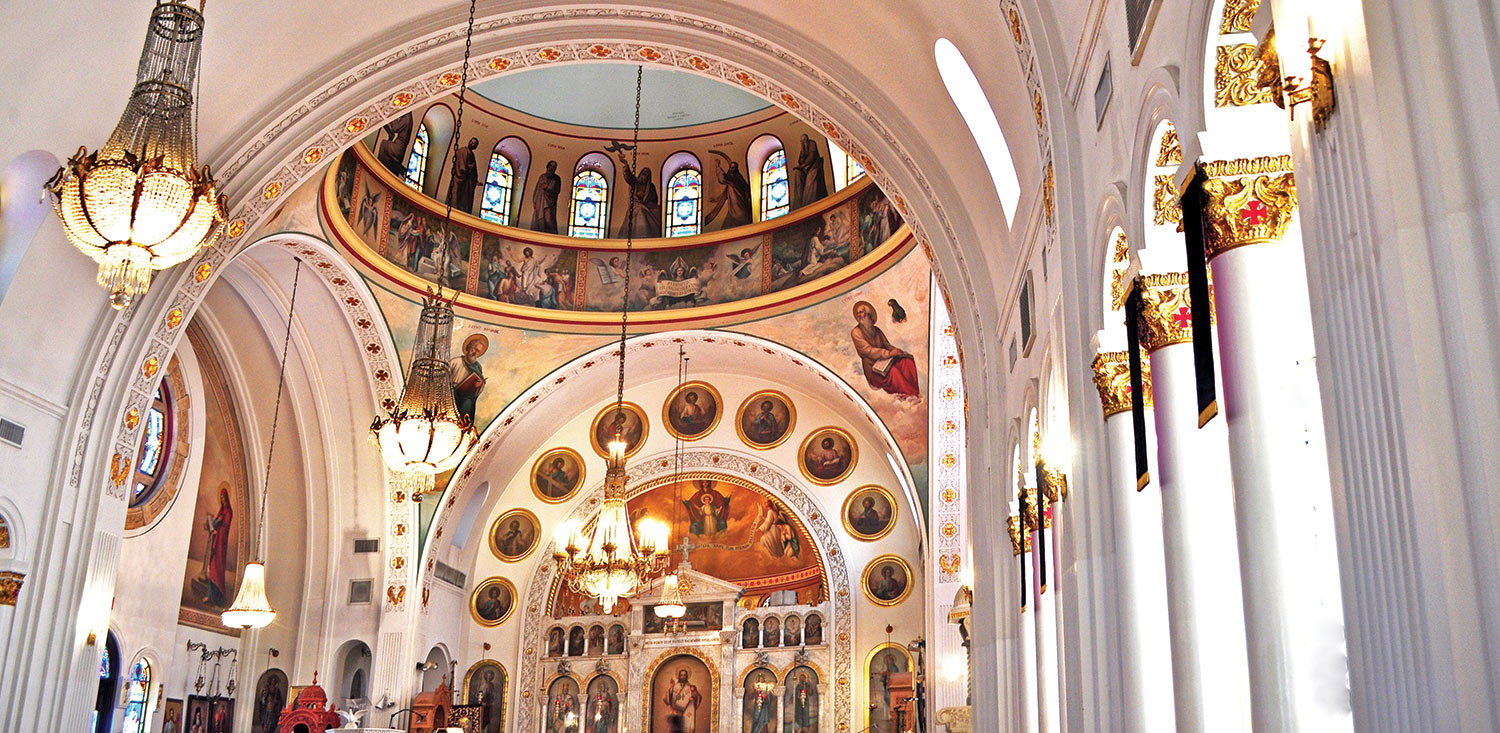 There's also a "Fox Squirrel" walking 9-hole play option for those looking to sneak-in another [relaxed] nine or who want to take junior golfers out to play. As thoughtful as the rest of the property's amazing offerings, it emphasizes that if ever there was a family-friendly resort conducive to business, weekend escapes or romantic getaways—and optimized for golfers—Innisbrook is it.
As a day trip from Innisbrook, it's worth visiting Tarpon Springs. Established as a Greek sponging community in the early 20th century, at one point this community was the state's highest earner and known globally as "The sponge capital of the world." The sponge docks are still there but today Tarpon Springs is better known for tourism and for its classic Greek culture, which is firmly on display. Those who visit during Epiphany (January 6th) will note the annual activities at St. Nicholas Greek Orthodox Church, which dates to 1907 and to the community's earliest Greek settlers. There's a blessing of the fleet one morning on the sponge docks, followed by the "casting of the cross" the next. In this ancient tradition, which goes back hundreds of years in Greece, the Archbishop tosses a cross into the harbor and the community's young men dive to find it, wrestling for it until it's secured. Whomever retrieves it then presents the cross back to the Archbishop and is said to have good fortune. It's just one part of a lively and entertaining series of activities around Epiphany, but year-round Tarpon Springs offers some of the best Greek food available outside of Greece, along with numerous seasonal festivals, great fishing and more.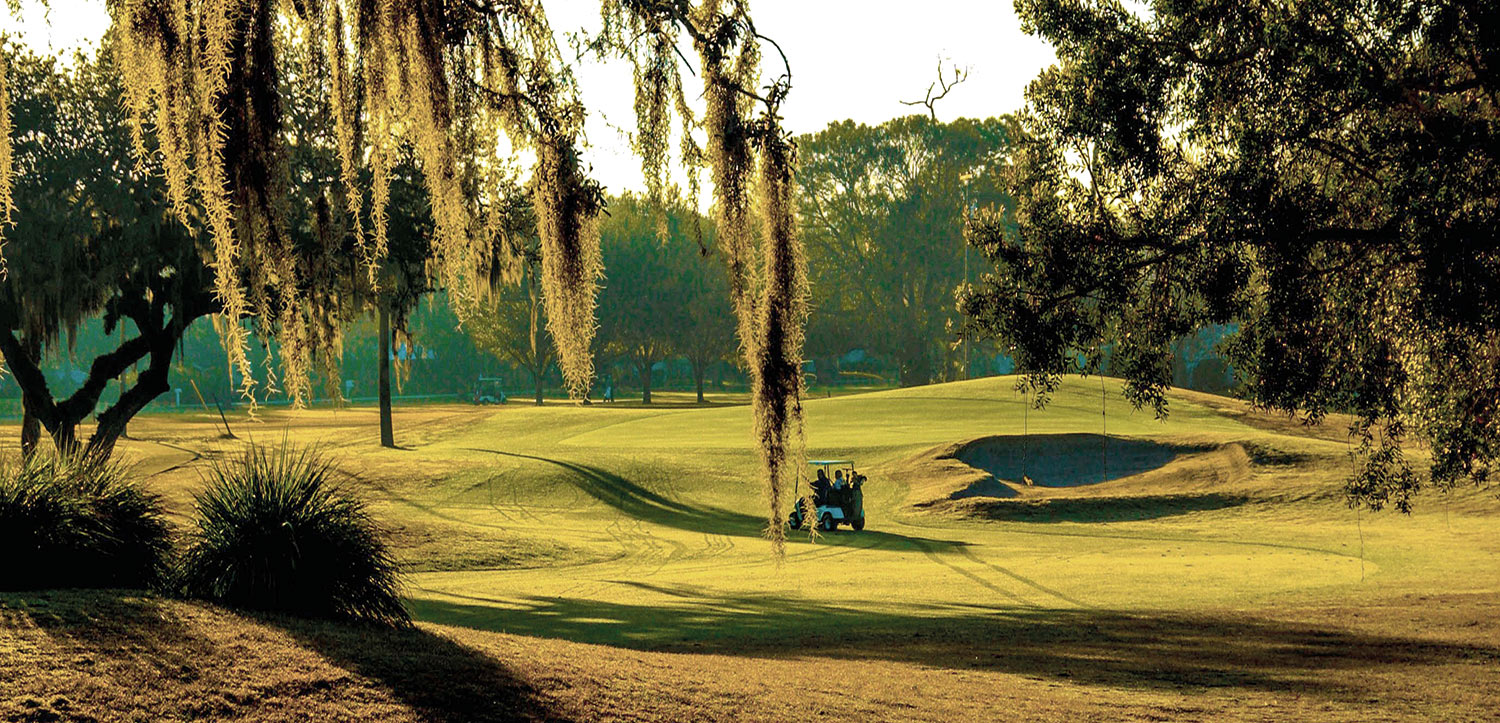 Epic Finish
Just 20 miles or so from Tarpon Springs, the Babe Zaharias Golf Course offers another nice brush with history, albeit more recent. During Florida's golf and development boom of the 1920s, Philadelphia course architect J. Franklin Meehan (who'd worked with A.W. Tillinghast) built the Forest Hills Golf and Country Club, which opened in 1926 to great acclaim. Among fans was pro golfer Jimmy Thomson, champ at the 1936 Richmond Open and 1938 Los Angeles Open: "I would not say that Forest Hills is a good course," Thomson observed, "it is an exceptional one." According to the club's website, sports legend and LPGA co-founder Babe Didrikson Zaharias bought the club in 1949, the year before the LPGA was founded, and likely moved into the second floor of the clubhouse with her husband, wrestler George Zaharias, until their "Rainbow Manor" home was built nearby. Babe died in 1956, aged just 45, and after her death the course fell into disrepair and eventually was abandoned. However, in 1974 the City of Tampa restored it and re-opened it, naming the course in Babe's honor (babezahariasgolf.net). A nice bit of golfing history and a fitting tribute to a great athlete, this makes for a pleasant round when you're in the area.
Just north of that course lies a classic resort and club in the spirit of the best American developments, Saddlebrook Resort (saddlebrook.com). Founding it in 1979, businessman Thomas L.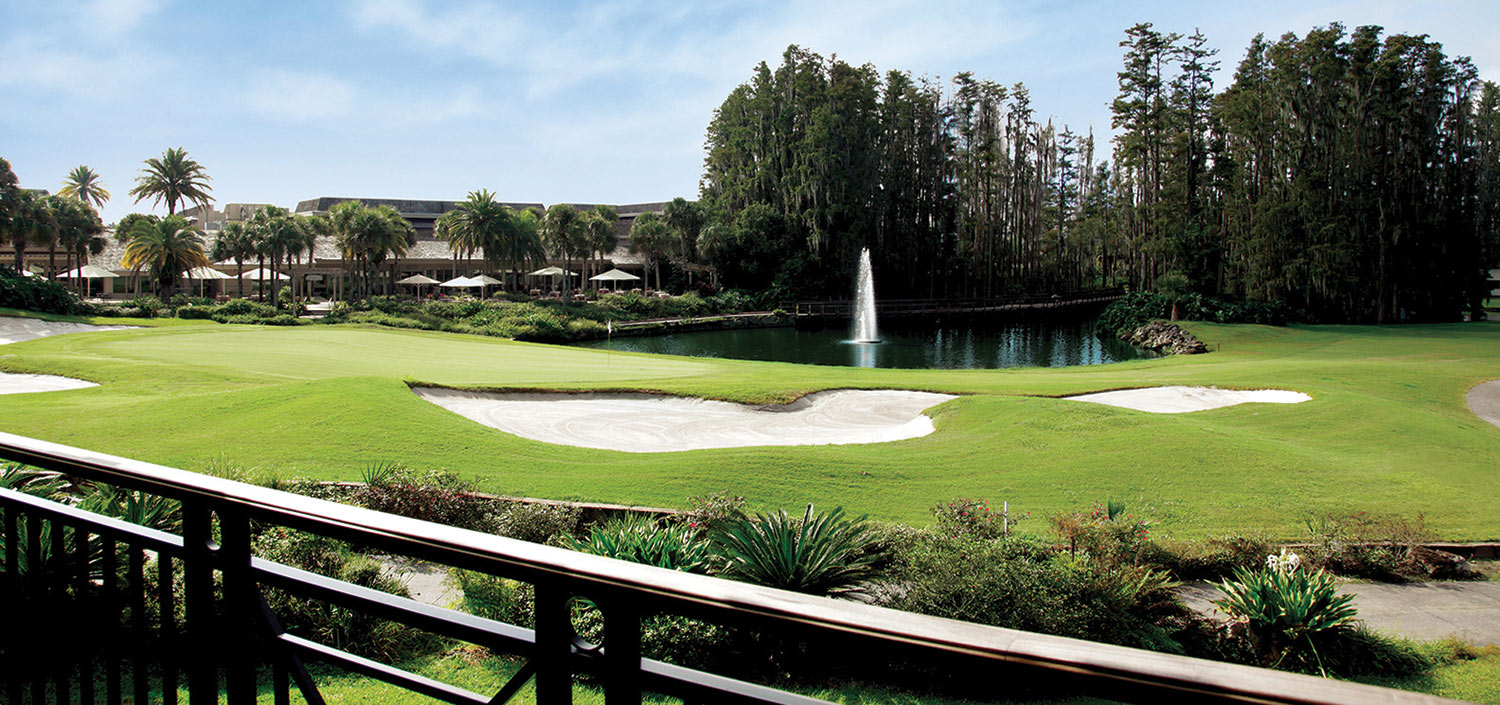 Dempsey (who previously was part of the team that developed Innisbrook) says he envisioned a resort in which guests could experience the full wealth of Florida's true beauty, including the state's rich wildlife, flora, sport and community. Set amidst a gated nature preserve on 480 acres of pristine land near Tampa, the resort is home to all manner of birds, alligators, lush flowers and trees and more, perfectly setting the scene for classic Floridian living. With a walking-only village, top preparatory school for junior athletes and nationally recognized training center for golf and tennis, Saddlebrook is a community as much as it is a getaway, though temporary guests certainly will find escape here. Hotel rooms and suites are grand indeed, as are the dining options, pool area and spa. Room service is available 24 hours per day, as is the natural beauty that makes Saddlebrook such a special place. Named one of the "Top 100 Golf Resorts in North America, The Caribbean and The Atlantic, Ireland and Scotland" by Condé Nast Traveler and regularly receiving awards and accolades for its incomparable sports and meetings facilities, two Arnold Palmer-designed Signature golf courses are just a couple of great reasons to visit and to stay in this perfect setting for epic memories. Whether you're a full-time Sunshine State resident or visiting from afar, Saddlebrook—along with much of the Gulf Coast—is worth discovering for its golf, for its community spirit and for its sunsets, all of which are world class.