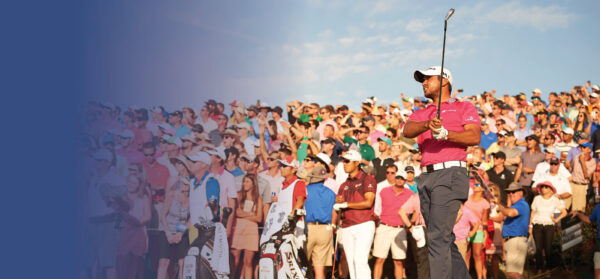 Jason Day is a major champion, world No.2, and possibly the best putter in the game right now; 15 years ago, though, his life was in complete turmoil. Day spoke to Robin Barwick about his rise to the top and his determination to stay there
When it was all over for another year at the Arnold Palmer Invitational, as the crowds went home and tranquility returned to Bay Hill, Arnold Palmer would alway invite the winner to his house for a drink. It was not compulsory and there was no expectation, that was not Palmer's style. Some players stopped by, some couldn't. As for 2016 champ Jason Day? He was there.
"I spent some time with Jason after his final round," Palmer told Kingdom. "He is mature beyond his years, humble and gracious."
"To win Mr. Palmer's tournament and to have a drink with him afterwards was pretty special," started Day, 28, in speaking to Kingdom last year. "Mr. Palmer's personality saw the game evolve into what it is today. To sit there and have a one-to-one conversation with him is a very special memory I will always have.
"Every generation has its own set of great players and it is special to be a part of that. Without the standards set by golfers like Arnold Palmer, Jack Nicklaus and Gary Player, and more recently by Tiger Woods and Phil Mickelson, I wouldn't be pushing myself as hard as I am right now to stay at number one in the world."
Added Palmer: "Besides being a great golfer, Jason is such a nice young man and one I have been watching for some time. His wire-to-wire victory was quite impressive, and I'm sure you can expect more great performances from him coming up."
Not to say that Mr. Palmer was always right, but no sooner had he uttered these words than Day went wire-to-wire impressively again, this time at THE PLAYERS Championship at TPC Sawgrass last May. That was his third win in six starts and his eighth PGA Tour victory in the space of the best 16 months of his golfing life. He is 'such a nice young man' who is on a roll that began at Bay Hill.
But when Day arrived at the 2016 Arnold Palmer Invitational he had a point to prove. He had reached No. 1 in the world for the first time the previous September—towards the end of a five-win season that included his first major triumph in the PGA Championship at Whistling Straits—but after the winter break and a slow start to 2016, Day was ranked No. 3 in the world behind Jordan Spieth and Rory McIlroy and his game was in a funk.
Form in golf is so fragile, so slippery. If you squeeze it too tight or try to force it into a bottle it disappears without trace, as if it had never been there at all. But likewise, if you have it but seem to ignore it, just for a moment, it also will be gone. It's not fair, but then golf never has been fair.
Day arrived at the tournament in Orlando full of the kind of uncertainty no golfer needs, talking of how he "normally struggles in Florida." But then, fickle as ever, form showed its other side by turning up unannounced. And just in time.
After his champion's drink with Palmer, Day outlasted another world-class field convincingly at the WGC Dell Match Play to return to No. 1 in the world, where he would remain for the rest of 2016.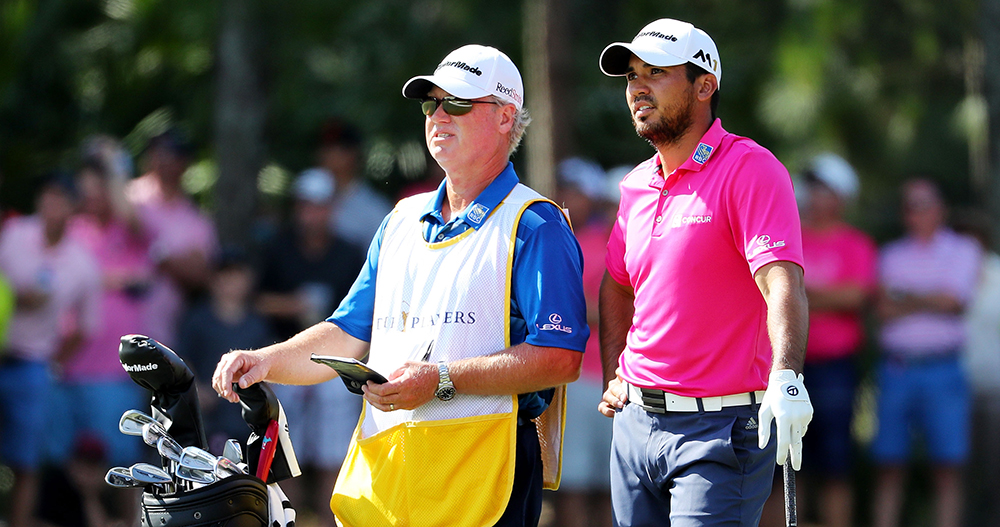 "It is hard to be world number one, and there are a lot more demands on your time, and it is hard to get the right balance between personal life, competitive life, media and everything else. I still need to compete and win at the highest level—and everyone expects me to, all the time. It's tough but I wouldn't want it any other way. The longer it goes on the easier it will get to deal with all the demands; the pressure will ease and I will adjust."
Day's ranking and status was reinforced emphatically at TPC Sawgrass, where he won wire-to-wire and by four.
"The one thing I do have to focus on is trying to get better each and every week," he adds. "If I can focus on that rather than all the other stuff, if I can make sure I am fully involved in that process then I know all the other stuff will be taken care of. I have to keep working hard."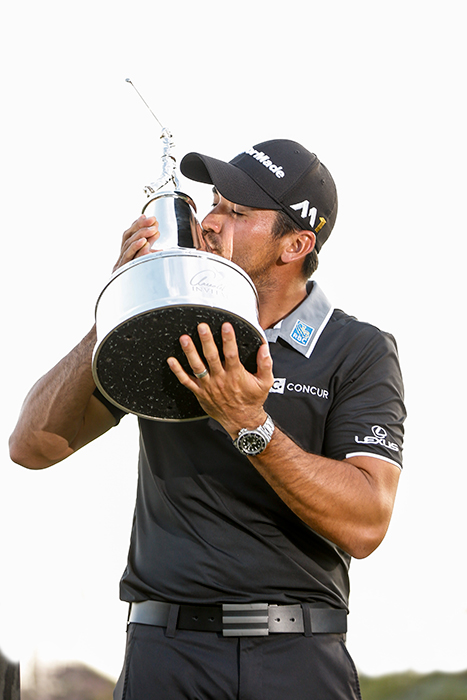 Childhood Trauma
Day has a rare talent, one that his father Alvin and mother Dening saw early. They had an inkling when Day was as young as three, after they found an old 3-wood near the impoverished family farm in the dusty Queensland town of Beaudesert, Australia. The club looked good for nothing, but in Day's hands every stroke was magic.
"I grew up on a farm where we raised cattle and sheered sheep. We were very poor," says Day. "We would go to the rubbish tip to find furniture and stuff we could use around the house. We found a golf club there one day, when I was three, and my dad gave it to me. It was a cut down 3-wood and I hit a tennis ball and he turned around to my mum and said: 'This guy is going to be a champion one day.'"
But Alvin, a violent alcoholic, would force his young son to play golf every day and beat him up if he posted a bad score. Alvin died of cancer when Day was 12, and Day admitted last year: "It's amazing the journey you take in life. Just to be able to look back on it and talk about it… If my father was here I wouldn't be here. If my dad was alive there is no chance I could have played on the PGA Tour. Absolutely none."
The loss meant Day was free of tyranny, constant fear and brutal episodes, yet also he had lost his dad. That's too much for any 12-year-old, and Day himself started drinking and getting into trouble.
In an attempt to get Day back on track, Dening borrowed money to send him to the Kooralbyn International School in nearby Brisbane, where they had a golf academy. It was the same school attended by Adam Scott a few years before, and the golf coach was a nice guy named Colin Swatton—"Col" as Day calls the man who remains his bag-carrier, coach and confidant.
"Col was a life-changer," says Day. "He is the reason I am here. It is because of him. He has supported me all the way through since I was 12 years old."
The academy closed down 18 months after Day joined, and he moved to Hills International College in Jimboomba, but Swatton stuck with him then as he has done ever since.
"I just had an opportunity from an unfortunate thing that happened to me," reflects Day, "a tragedy that happened to me, but it changed my life for the better.
"Hills International is a special spot for me. I started to get up every morning at five o'clock and I practiced 32 and a half hours a week. I still think of those days often and I miss them. I miss hanging out with my mates and the solitude of waking up at five o'clock and being out on the golf course by myself and being with my own thoughts and just gathering myself as I practiced each morning.
"That was when becoming a professional and playing on the PGA Tour became my main goals. I had that ambition since reading a book about Tiger Woods, and from the age of around 14 I realized I had to have that focus and that I had to get practicing, particularly on my short game."
The work is paying off.
Scott—who has become close friends with Day since they first played together when Day was a teenage rising star on Australia's amateur circuit—tells Kingdom: "Jason's short game is phenomenal. He is very strong and he hits the ball long and everything is good. We are talking about a golfer who has been the number one player in the world and there are no real weaknesses to his game. They are all relative to the rest of his game, but his short game and putting are phenomenal. Right now Jason looks like the best out there with a putter in his hands. Jordan looks great putting too, but I just love the way the putter sits out of Jason's arms and hands. He looks so solid with it."
As Scott, 35, progressed through the amateur and then professional ranks, he showed Day—seven years younger—what was possible.
"Tiger was my idol growing up but, being from Australia, Adam Scott was also my favorite player. It was both of them," says Day, who is now Presidents Cup team-mates with Scott and they paired up to win the 2013 World Cup.
"Having been to the same school as Adam I heard a lot of stories about him. Adam Scott stories would be passed around golf clubhouses on how he had performed in tournaments that I was then playing in. He was huge.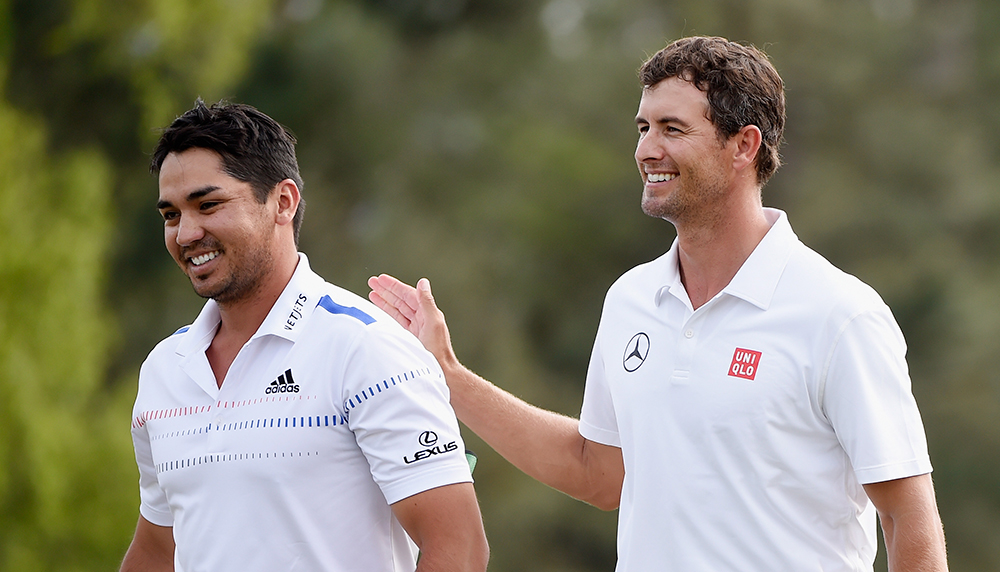 "Adam has done a lot for me, and being able to talk to him when I was 17 or 18 was really significant. It was around then that I was thinking about turning professional and Adam was one of the few people who thought it was a good idea. He said to me that if you feel you are ready, you are mature beyond your years so what is stopping you?
Adam believed I could succeed on tour at a time when Col was one of the only other people who believed I should turn professional."
Scott and Col saw it back in the Kooralbyn days, the tough days, and Palmer saw it at Bay Hill. Day is a true champion and his story is far from over.