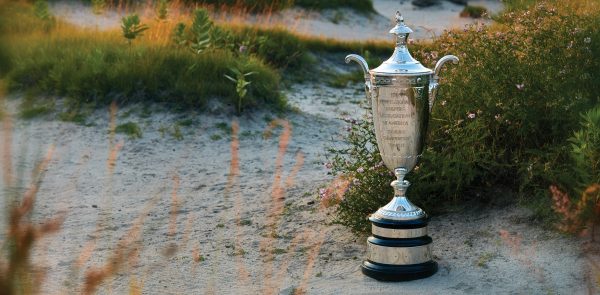 KitchenAid Senior PGA: Pride, Passion & Performance
The KitchenAid Senior PGA Championship is more than just great golf—it's an example of the game's fantastic potential
Benton Harbor, Michigan, was barely 50 years old when Louis and Emory Upton founded what would become Whirlpool Corporation, building their first electric washing machine in 1911 in a machine shop on the town's West Main Street. Today, still headquarters to Whirlpool Corp., the former wetlands just two hours east of Chicago around the southern tip of Lake Michigan is a town in transition, with a burgeoning arts scene and a newly reinvigorated downtown. As much evidence of that renewal as driving forces behind it, Harbor Shores Golf Club and the KitchenAid Senior PGA Championship stand as an example of what can happen when good things come together.
"We have always been very heavily engaged in the Benton Harbor/St. Joe community," says Sam Abdelnour, Whirlpool's VP of Sales, North America Region and General Chairman for the 2018 KitchenAid Senior PGA Championship.
"There was this 500-plus acres of pretty decimated land that over time had become an unofficial junkyard—and not just garbage, but abandoned vehicles and concrete and building materials and whatever big things people wanted to dump there. But underneath the layers of debris were these phenomenal wetlands and beaches on the shores of Lake Michigan, incredible topography and dunes, painted turtles, wildflowers, butterflies… All kinds of natural phenomena that were just lying under these acres of refuse. It had always been there but it just got covered over time. The folks here at Whirlpool got connected with the idea of doing something in the community that would tie-in with this incredible land, with the setting on Lake Michigan, with the tourism opportunities throughout southwest Michigan, and this idea of creating work and jobs for the Benton Harbor community took hold."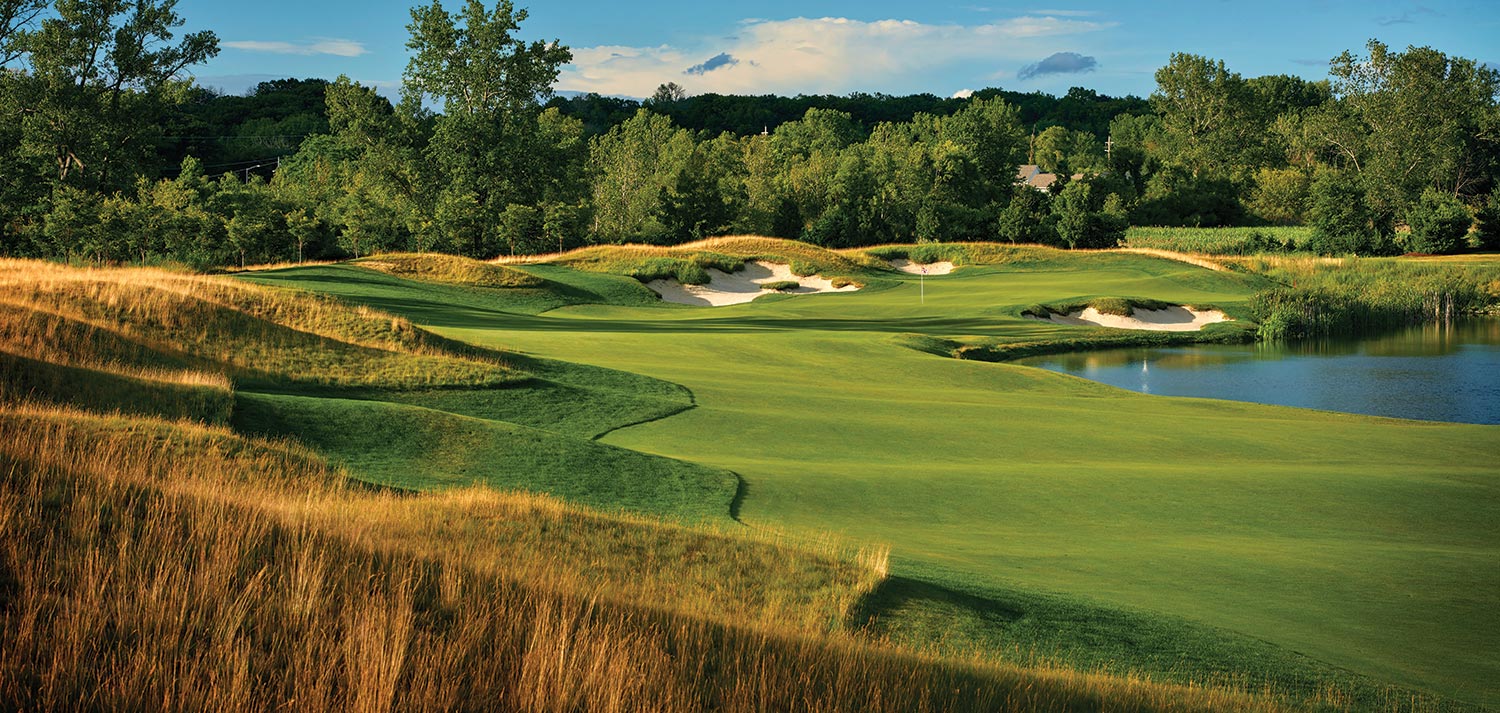 Thus Harbor Shores was born, opening in 2010 following extensive construction that required the removal of more than 3 million square feet of derelict manufacturing sites and 140,000 tons of waste material. Today, the area around the community's Paw Paw River and Jean Klock Park features public areas that include 12 miles of walking trails, beaches, and numerous recreational, shopping and dining opportunities. At the center of it all is the Jack Nicklaus-designed Harbor Shores Golf Club, a beautiful 18-hole layout of top-quality golf that includes 10 holes along the river and wetlands and four through rolling hills, ravines and a hardwood forest. There are roughly 800 home sites as well, with lovely residences and vacation homes now sharing the reclaimed land with the golf and public facilities. Unsurprisingly the project has earned numerous awards, including accolades from the Golf Course Superintendent Association and from Golf Digest for Harbor Shores' environmental efforts and commitments, which also include studious management of water, wildlife and habitat resources, an integrated pest management program, and numerous conservation and education/outreach efforts. Beyond the golf, Parents magazine listed the beaches among the "Best Beaches for Families," Money Magazine named the community a "Best Place to Retire" and Harbor Shores has found its way onto myriad state and local "best" lists as well.
Perhaps the best indication of its quality, however, is its continued selection by the PGA of America as host to the KitchenAid Senior PGA Championship.
"This is going to be our fourth event at Harbor Shores," says Ryan Ogle, Championship Director at PGA of America. "It's a great championship course. And one of the biggest things regarding Harbor Shores from the PGA of America's perspective is that it's a not-for-profit community development project. We don't put on as many championships as we'd like at public courses, though we're slowly starting to integrate more, and this is a great opportunity for us to have a larger impact on a community."
Indeed, Harbor Shores operates as a not-for-profit, with greens fees and revenue covering its expenses and contributing to the city's maintenance costs of the beaches and public areas.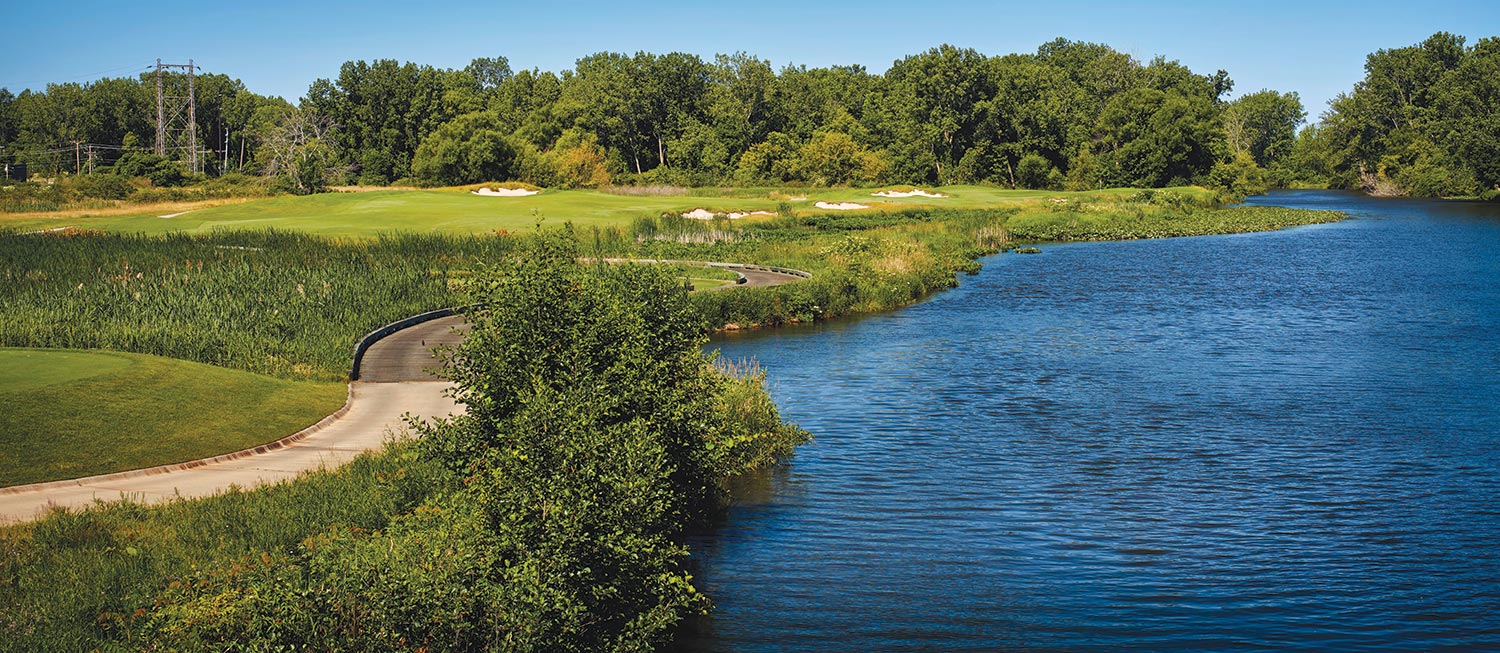 "The reasons why this course is here, the redevelopment, the goals of the course, its so great to be part of that. And when you look at all we're trying to do to grow the game of golf, to create diversity in participation, to open the game to everyone and how we must do that to be successful in growing the game, Harbor Shores gives us the opportunity to have an impact on the community."
In addition to hosting three past tournaments (2012, 2014 and 2016), Harbor Shores will be the site of the KitchenAid Senior PGA Championship in 2018, 2020, 2022 and 2024 as well, and who knows what the future holds beyond that?
It's certain that the golf will continue to be incredible as the tournament is open only to PGA pros, not to amateurs.
"We field more top-ranked players than any other event [on the PGA Tour Champions]. Rocco [Mediate] has won here, Colin Montgomerie; every year it's kind of the 'who's who' in the [Championship's] top five or top 10."
The 79th KitchenAid Senior PGA Championship will take place from May 22-27, with Mediate and Montgomerie confirmed in a field that will also feature past Senior PGA winners champs Tom Lehman, Jay Haas and John Jacobs, with major champs including Lee Janzen, Marc Calcavecchia, Tom Kite, Mark O'Meara, David Toms and Vijay Singh also confirmed.
It will be a stellar field to complement a fantastic setting for golf—one that looked quite different not that many years ago.
"Restaurants, microbreweries… We opened up the waterways so that the Paw Paw River is on the golf course, Lake Michigan is on the golf course," says Abdelnour. "And with those waterways all opened up, even vendors are now on the edges of the golf course renting equipment for people to use on the rivers and lake. As you play these 18 holes, you might see paddle-boarders and kayaks and sailboats, people on the beaches, big ocean liners out on Lake Michigan.
"I've lived all over the country working for Whirlpool and I've never seen the communities like we have here — along with Whirlpool Corporation and other big companies around the area — come together so often and so well for the general benefit of the greater community. Not just during the Senior PGA Championship, but in dozens of other events and activities that take place during the year, they come from their parts of the country and are astounded by the support and the positive impact on the community. Part of it is Harbor Shores, part of it is the tournament, it's the people in the community, and it's just amazing."
The last remaining tickets for the 2018 KitchenAid Senior PGA Championship are available via www.pga.com, from $25 for a one-day ticket, with under 18s and military personnel eligible for free entry (conditions apply).