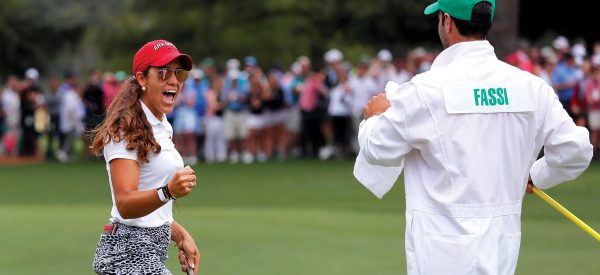 Maria Fassi: A New Force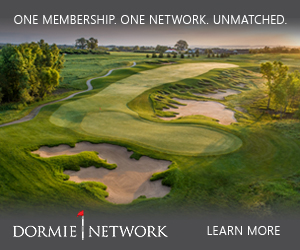 As Maria Fassi makes strides in her first full season on the LPGA Tour, the Mexican golfer could not hope for a better mentor, her compatriot Lorena Ochoa
Maria Fassi first met Lorena Ochoa when Fassi was nine years old, when Ochoa visited Club de Golf in Pachuca, about an hour's drive north from Mexico City. It was 2007 and Ochoa, 25 at the time, was in her playing prime and taking the world of golf by storm. The Mexican had succeeded legendary Swede Annika Sorenstam at the top of the Rolex Rankings early during a season in which she would ultimately win eight times on the LPGA Tour, including her first major triumph in the Women's Open on the Old Course at St Andrews. She would end 2007 with her second Rolex Player of the Year award, all while being probably the most courteous golfer on tour.
Growing up, not many Mexican girls thought about becoming a golfer, until the irrepressible rise of Ochoa.
"I started playing golf when I was seven and that was when Lorena was reaching her best," remembers Fassi, the Mexican golfer who turns 22 on March 25, and who joined the LPGA Tour last summer. "Lorena was winning a lot of tournaments so very early on for me as a golfer, Lorena was someone I admired and looked up to.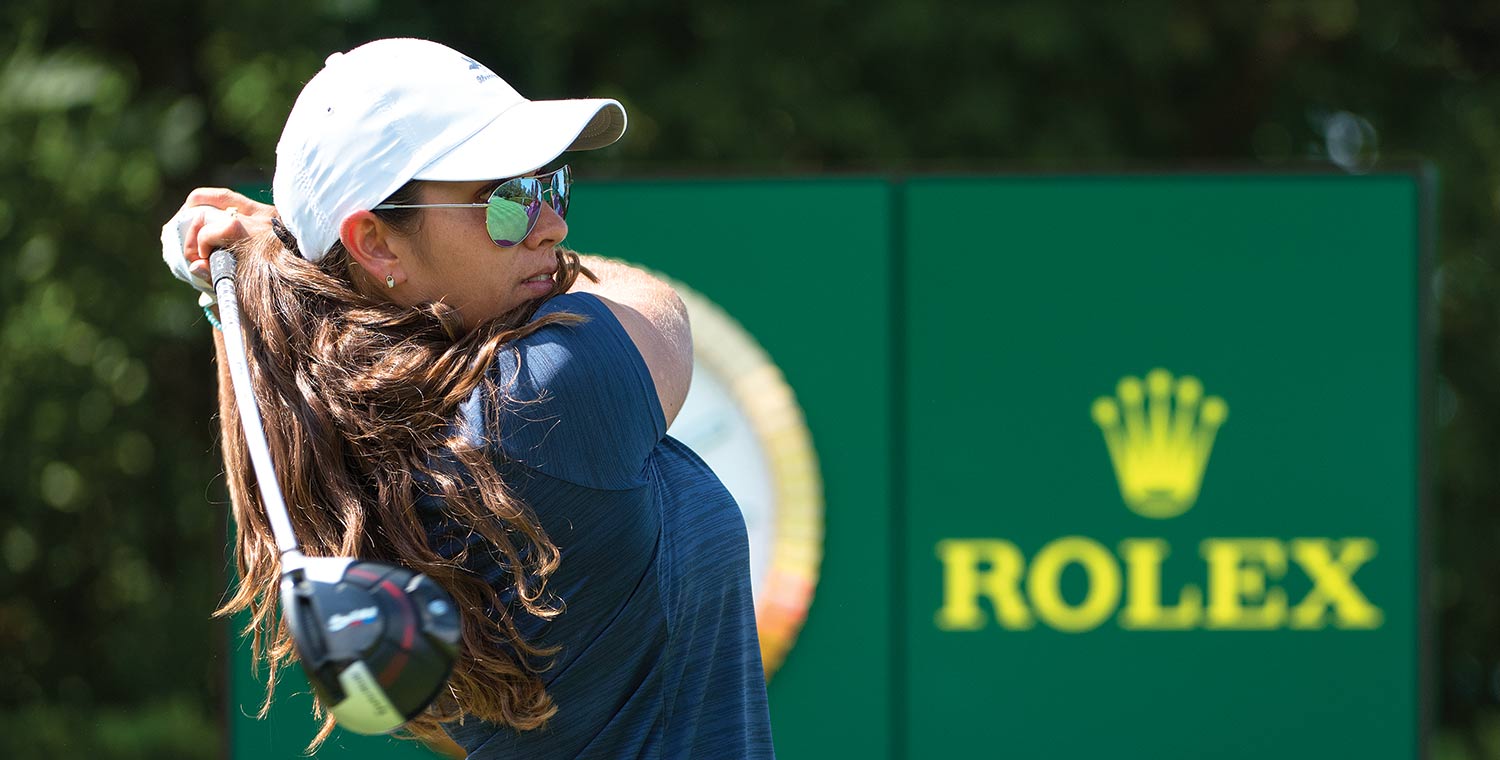 "Lorena came to do a clinic at my home course. She was at the club for two or three hours with a bunch of the members and then she spent a lot of time with the younger kids. I was one of them. It was very special. I remember that Lorena was supposed to leave at a certain time but she said, 'No, no, I want to stay and talk to these guys,' so she actually went off her schedule just for us. That says so much about her as a person. She answered all our questions and she was just there for us.
"I was not a very good golfer at the time but I was already very passionate about the game and I knew I wanted to become a professional golfer and follow in her footsteps."
Ochoa, a big soccer fan, got to know Fassi's father Andres, who is a vice president for the local team, CF Pachuca, and so Fassi got the chance to play golf with Ochoa and become friends.
"I was very fortunate to be able to get to know Lorena very well at a young age," says Fassi. "As I improved as a golfer as I grew up, Lorena gave me a lot of encouragement over the years.
"So I have got to know Lorena as not just an unbelievable golfer but also as a person. She is a great golfer but an even better person and that is one of the things I admire and respect the most about her.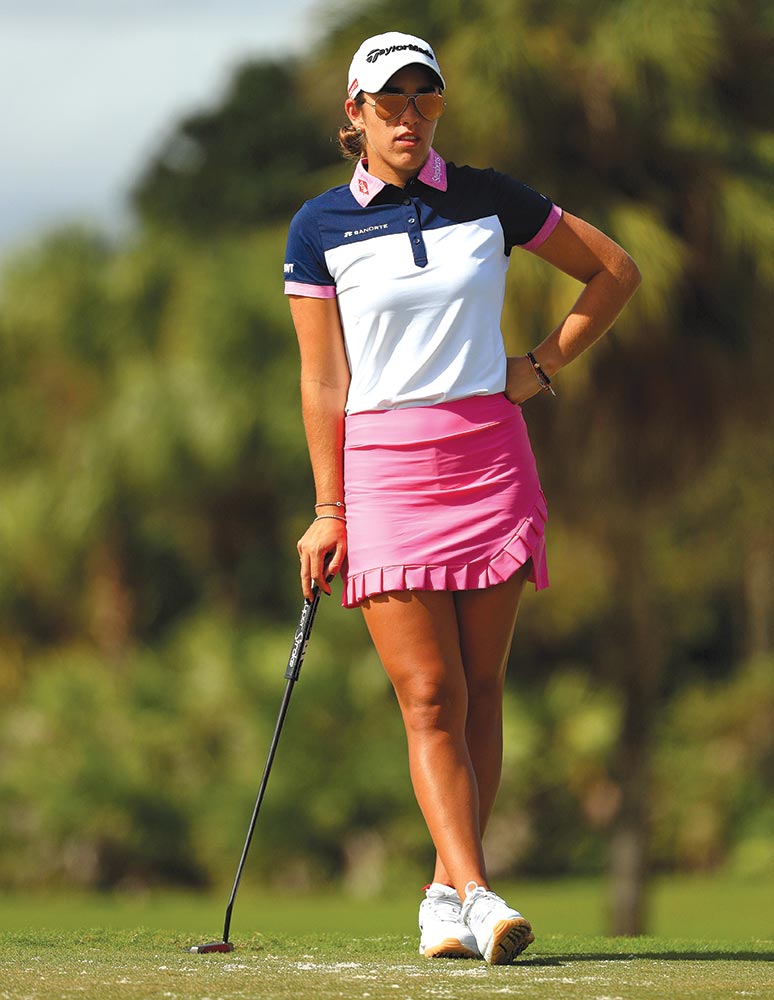 "With the fame and everything Lorena had going for her as a golfer, she never changed as a person. She is always very humble, she has always kept her family very close to her and she always has time for pictures with her fans and time to talk to kids. That is very special and we are lucky to have Lorena as a role model and as a fellow Mexican."
And it didn't take very long for Fassi to start out-driving Ochoa in their friendly games. Ochoa has a relaxed, easy tempo on the tee, one of those swings of deceptive power. Ochoa would reach an average driving distance of 270 yards when she was number one in the Rolex Rankings, whereas Fassi has a swing full of drama. She unleashes the club into the ball with ferocious speed, fuelled by an extremely strong core and quicksilver hip turn. At the time of writing she leads the 2020 LPGA Tour with an average driving distance of 292.7 yards.
"When I was about 14 or 15, I remember playing with Lorena, and by then she had retired or was very close to retiring, and so she was not playing as much," recalls Fassi, who is a Rolex Testimonee, like Ochoa. "But I remember hitting the ball about 10 or 15 yards passed hers on the first hole and she joked, 'Okay, this is the last time we play together! I can't handle this! I don't like this any more!' That was pretty cool and funny and a special moment for me.
"Lorena told me that she had not seen a golf swing like mine before. For my speed and power, I swing the club with everything I've got, I don't hold back."
Rise of the Razorback
Fassi was Mexican Amateur champion in 2015 and 2016 and took up a scholarship at the University of Arkansas. She thought she would stay for a year or two before turning pro, but loved it so much she stayed for four years and graduated in 2019. And Fassi didn't leave without the NCAA Division 1 Individual title in her bag, having won at the Razorbacks' home course, Blessings GC in Fayetteville.
"Winning the National Championship at home and finishing my college career like that was very special," says Fassi. "I really enjoyed every second I had playing for Arkansas and I could not have hoped for a better ending."
Fassi will never forget 2019. As well as winning the NCAA title, she played in the inaugural Augusta National Women's Amateur Championship and finished runner-up to her friend and rival Jennifer Kupcho. Then she made her professional debut at the U.S. Women's Open at the Country Club of Charleston and finished tied for 12th. Fassi also played in the first Spirit Charity Challenge at Whispering Pines in Texas in October, in a team of pro women captained by fellow Razorback Stacy Lewis. "It is always great to play for something other than yourself," says Fassi.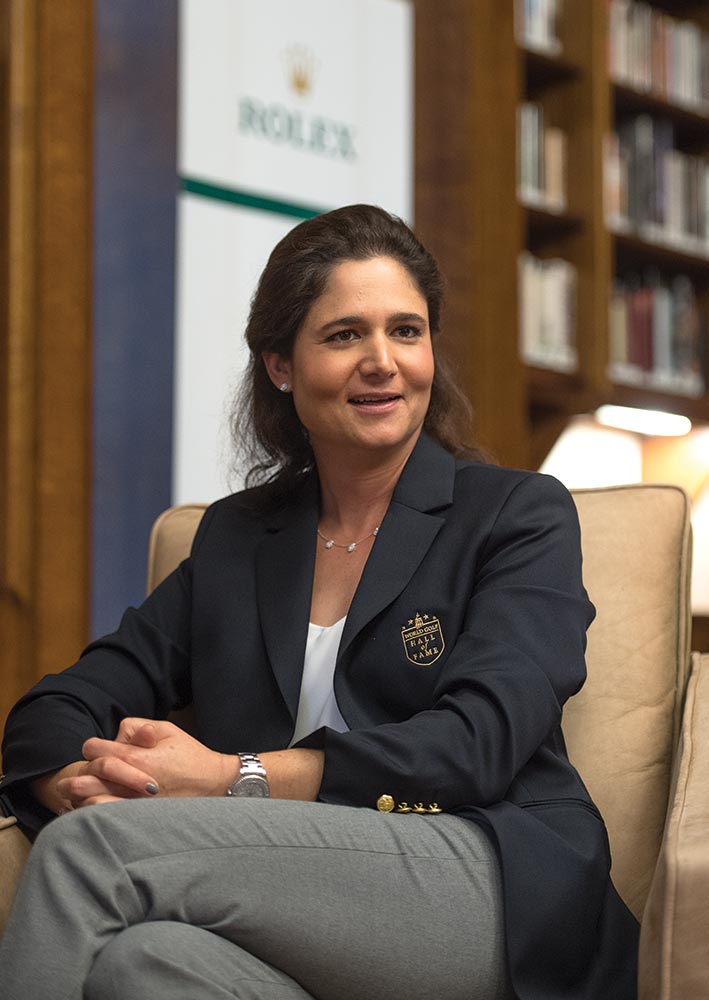 This year sees Fassi embark on her first full season on the LPGA Tour. There is no question that she has the talent to succeed at this highest level, and she has some sage words from Ochoa to help her along.
"Over the years Lorena has given me so much great advice," says Fassi, "but something I really like, especially now that I am on tour, is that she says: 'Don't be looking around, just do what you do. Forget about the others and forget about what they might think about your game. Just be you, because that is what has gotten you to where you are now. Don't forget that, have fun and trust your game'.
"I think that is very valuable advice, especially for me as a rookie. It is tempting to look around and see what the other players are doing but I just need to do what works for me and be okay with that."