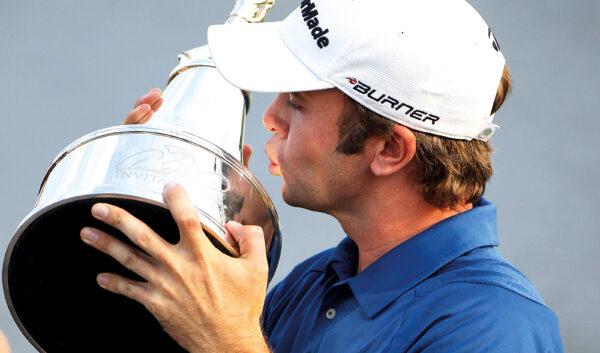 Great Scot – Martin Laird
Martin Laird is now in his seventh full season on the PGA TOUR and already he has a string of titles and high finishes to his name, not least his victory at the 2011 Arnold Palmer Invitational presented by MasterCard. Three years on, he reflects on a satisfying but slightly up-and-down career with Paul Trow.
Apart from Tommy Armour and Sandy Lyle, the names don't exactly trip off the tongue. The list, comprising multiple winners on the PGA TOUR from Scotland, stretches back to antiquity—Macdonald Smith, Willie Macfarlane, Bobby Cruickshank, Jock Hutchison, Clarence Hackney and Willie Hunter. Leaving aside James Braid and the Tom Morrises, "Old" and "Young," as their exploits comfortably pre-dated the advent of the PGA TOUR, the next highest-achiever from the Home of Golf on the world's premier professional circuit has been Martin Laird.
The tall (6ft 2in), rangy Scot came of age when he won the Arnold Palmer Invitational presented by MasterCard at Bay Hill Club & Lodge in 2011; and last year he notched up his third PGA TOUR victory with a stunning final-round 63 in the Valero Texas Open at TPC San Antonio—a feat that earned him the last available spot in the following week's Masters.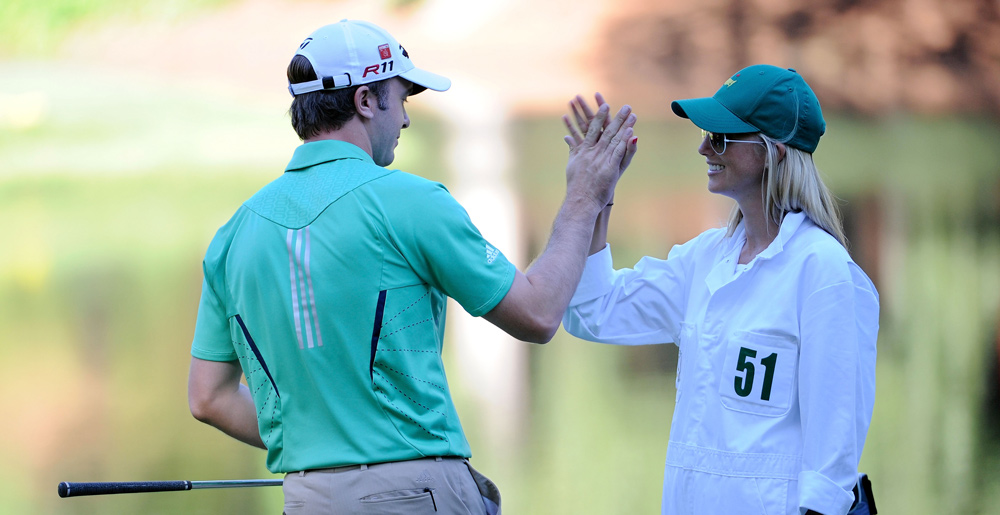 He's only 31 and has already amassed almost $11.5 million in official prize money, yet his best years, surely, lie ahead of him. At the moment, though, there are a few minor details to attend to, like returning to form and improving his world ranking. Two years after our first meeting—on the practice range for the Palmer Private Course at PGA WEST in California's Coachella Valley during the week of the Humana Challenge in partnership with the Clinton Foundation—we sat down for a chat in the clubhouse at TPC Scottsdale just prior to the 2014 Waste Management Phoenix Open.
"I switched coaches from Mark McCann to Randy Smith in September 2012," he said. "Part of the reason was that I wanted a variation on my predominant [shot] shape which is left-to-right. I needed to have a right-to-left shot in my bag and be able to hit more draws if I wanted to.
"It didn't go as well as planned—I drew a blank over the latter part of last season after winning in Texas—so I've gone back this year to left-to-right. But I have more shots now than before. My wedge play, which has always been a weakness, is definitely better and I'm more confident now about playing different shots in different conditions.
"My short game is getting better as well, more consistent. I'm a streaky putter and when I have a good week on the greens I'm in contention, as I was in the Valero Texas Open. The trouble is I don't have enough weeks like that. With the impending [anchored putters] rule change in mind, I changed to a shorter putter earlier this year. It's now 40 inches, six inches shorter than before though still longer than standard but not belly length any more. My putting last year wasn't very good. Hopefully this will help me become more consistent.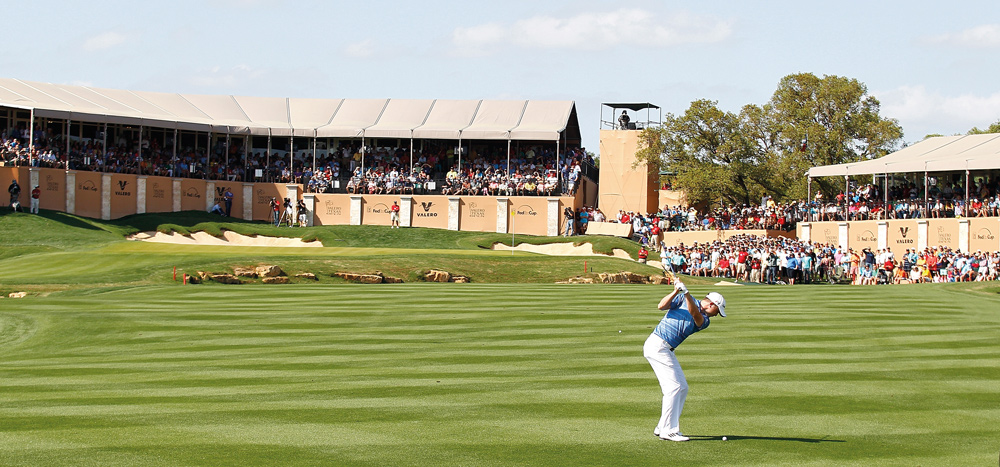 "When I first came here [to America], I used to have a strong grip and hit everything low with a trap draw—a typical Scot I suppose. My home club, Hilton Park in a suburb northwest of Glasgow, has two courses. But even though they're parkland layouts, not links, the wind would still blow there more often than not.
"I came out to America in 2000, on a golf scholarship at Colorado State University, so altitude was always going to be a factor. There was no run on the courses, no bump-and-run at all, so I suffered distance-wise. I quickly realized that I had to learn to hit it high by setting up much more behind the ball. If you do that in Scotland you're going to struggle in strong wind. In some respects it was like learning a different game."
But Laird, who is now one of the longest hitters on the PGA TOUR, is nothing if not adventurous and adaptable, as one would expect of someone who was prepared to travel halfway across the world to start a new life at the tender age of 17. Soon after arriving at college he met local girl Meagan Franks and has never looked back since.
"Once I'd completed my studies with a degree in marketing in 2004, it seemed logical to stay in America and make my way as a golfer here. Meagan and I got married in July 2011. Luckily, her dad [Hank Franks] is a PGA professional [in Littleton, CO] so she understands fully what my job involves. We're expecting our first child—a boy—in early March which means I might not be able to play at Bay Hill. If he arrives early, then I could be OK, but the birth of a baby is always going to be special, and very much a priority."
Another priority, if his form picks up, will be attempting to qualify for the European team for the Ryder Cup at Gleneagles in his native Scotland. The odds are stacked against him, not least because he plays infrequently in Europe, so his main hope appears to be via world ranking points. "I'm an affiliate member of the European Tour so I collect all the Ryder Cup points available to me. Playing in the Ryder Cup any year would be a huge deal for me but this year I'm especially motivated because it's never been to Scotland in my lifetime, though strangely I've never played the actual course at Gleneagles [the Jack Nicklaus-designed PGA Centenary].
"I'm planning to play in the Scottish Open at Castle Stuart and the [British] Open at Royal Liverpool. If I have a hot summer and I'm playing well and pushing to make the team, then I'll adjust my schedule and, who knows, maybe I'll get in.
"But making the European team these days, with so many great players in contention, is no bargain. I can't believe golf in Europe has ever been stronger, not even during that era when Seve, Faldo, Woosie, Lyle and Langer ruled the roost. The overall standard now is immense and that is reflected in the number of players Europe has in the world top-50, alone.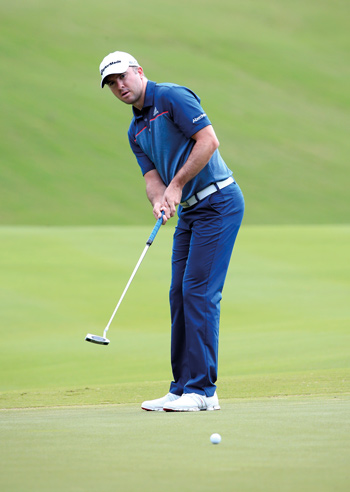 "I could have a great year, win another tournament, have a string of top-10 finishes, and still not make the team. We've all got to realize—the contenders for places, that is—that it's no disgrace not to get into the team. The standards are so high, the competition so fierce and the margins between success and failure so narrow. There are at least 20 outstanding candidates, but there are only 12 places. And all that's before unexpected people start coming to the fore and throwing their hats into the ring.
"My world ranking is a problem—I'm not qualified for a lot of big events, as of yet. I'm a long way outside the top-50, my worst ranking since 2010, so obviously I need to get back in; but that can be achieved with one or two very good weeks. It's torture watching yourself dropping down the rankings. It's a very volatile system in that you can drop 20 spots in a month."
Certainly, if Laird were to make the team, he would bring the sort of grit and nerve that have characterized Europe's wins in five of the last six matches. In 2007 he earned his PGA TOUR card by finishing third in what is now the Web.com Tour Championship and in 2008 he holed out from eight feet on the final green at the season-ending Children's Miracle Network Hospitals Classic in Orlando to take the 125th spot on the money list and secure his playing rights for the following season. In 2009, he broke into the winners' circle for the first time when he prevailed in a three-man playoff at the Shriners Hospitals for Children Open at TPC Summerlin in Las Vegas; and in 2010 he found himself in another playoff at the same tournament only to succumb to a Jonathan Byrd hole-in-one on the fourth extra hole.
With two of his three victories and many other fine displays coming at TPC courses, Laird acknowledges an affinity. "I do seem to have a good record on TPC courses. TPC San Antonio is one of the toughest we play on TOUR. I finished third here [in Scottsdale] one year [2011]. Also, I've had a second and fifth at TPC Sawgrass, so in many respects they suit me and set up well for my strengths—ball striking, solid driving and mid-irons."
Clearly, Bay Hill also sets up well for Laird, and to this day he believes that 2011 victory was his finest hour. "To win a tournament like that was the highlight of my career to date. I'd never met Mr. Palmer before, so walking off the 18th green having claimed the most important victory of my life and to see this wonderful old gentleman waiting to greet me—well, it doesn't get any better than that for someone who plays golf.
"It's so humbling for people like me to know that a great champion, who's won every honor in the game, is happy to stand there and salute the next generation of winners in such style."
In truth, he'd seen Palmer performing this duty long before he ever ventured Stateside. "I first decided I wanted to play on the PGA TOUR from my days as a goggle-eyed teenager watching the Saturday and Sunday night TV coverage of the tournaments back in Glasgow," he admits.
"I was enchanted by how pristine the courses looked and how brilliant all the players were. To be playing alongside these guys now—it's a dream come true—and the prize money on offer here makes it impossible for me to contemplate playing any other TOUR on a regular basis, especially since the arrival of the FedExCup.
"I've played well on TOUR for the past few years, and I've become more familiar with the courses and the lifestyle. I lived life on the edge a little during my first couple of seasons, so it's nice to have an exemption and to plan a schedule that provides opportunities for relaxation and sensible breaks."
Those breaks rotate around two locations—his winter home in Scottsdale and his summer home just north of Charlotte. "Through the winter, I play at the [Tom Fazio-designed] Estancia Club here in Scottsdale, which is at the heart of a nicely landscaped community. But in the summer it's too hot here. I practice here [TPC Scottsdale] a lot because it's only five minutes from where I live, the facilities are superb and they've got a really good range.
"When I'm in Arizona I let off steam and keep fit by mountain biking. The trails are 10-12 miles and take me about an hour and a half to complete. They're certainly not flat. Some of the elevation changes around here can be quite pronounced.
"During the summer in North Carolina, my interests are mainly water sports—lake boating and jet skis, though I'll try anything. When I'm practicing, I play Trump National Charlotte at The Point. It's a Greg Norman course and measures 7,800 yards from the back tees. You could say it's a true test for a TOUR player!"
So with almost half his life spent on this side of the Atlantic, the obvious question is whether he now feels more American than Scottish. His answer is typically patriotic. "America is where I live and work, but Scotland will always be my home."