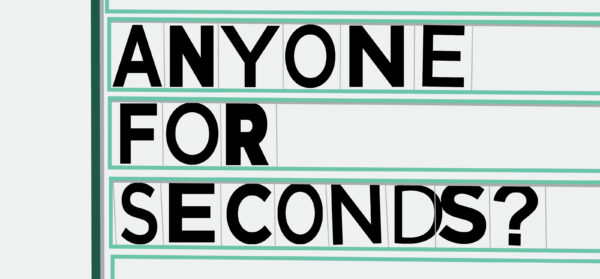 Anyone for Seconds: runners-up in the majors
Sometimes, finishing runner-up at a major championship is almost a cause for celebration. After all, only one player beat you out of an elite field, perhaps in excess of 150. Usually, though, it's a trigger for recrimination—if only I'd sunk that three-foot putt, if only I'd listened to my caddie and taken 6-iron not 7-iron! Paul Trow takes a look at golf's 'if only' men and makes some surprising discoveries.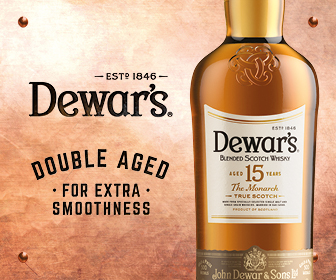 Quiz question, folks: Who has finished second more times than any other player in the majors? Bear in mind, we're going back a long way here—to 1860 when the first [British] Open took place, to 1895 and 1916 when the U.S. Open and PGA Championships respectively came into being, and to 1934 when Bobby Jones introduced the Masters.
To statistically-minded students of the game, his identity will come as no surprise, but to the casual observer it will seem, at best, improbable. The answer, of course, is Jack Nicklaus, winner of 18 majors between 1962 and 1986. Believe it or not, he finished second 19 times in golf's blue-ribbon events. And imagine how he'd have felt if he'd never actually won one! The next most prolific runner-up in majors, with 10 second places, is Arnold Palmer, who also breasted the tape seven times between 1958 and 1964. It surely isn't a coincidence that the two greatest players of their generation managed to chalk up 29 runners-up spots between them.
Twenty-five wins and 29 seconds! Who says that coming up just short is such a bum rap? In the case of Nicklaus and Palmer, they did at least have the consolation of netting a few baubles along the way, though it was still a shame about some of the ones that slipped through the net. Water under the bridge now? Yes, without question. But what about the runners-up that never made it to the pantheon? As they dwell on successful but strangely unfulfilled careers in their dotage, spare a thought for the likes of Colin Montgomerie, Bruce Crampton and Doug Sanders, not to mention the long-departed 'Lighthorse' Harry Cooper.

Montgomerie, five times a bridesmaid, only really messed up at the last time of asking when, requiring a par-4 on the 18th at Winged Foot to win the 2006 U.S.
Open, he contrived to take six from the middle of the fairway. "What's that?" he exclaimed forlornly as he watched his mid-iron to the green balloon off into thick rough short and right. The Scot, eight times European No.1 and a perpetual thorn in America's side from 1991 to 2006 in the Ryder Cup, can reproach himself for that lapse but his other near misses were really all dictated by what his rivals achieved in the heat of battle.
At Oakmont in 1994 and Congressional in 1997, he was eclipsed by Ernie Els in his pursuit of the U.S. Open—a title, ironically, that Nicklaus had prematurely and erroneously conceded to him during the sportscast in 1992 after his brilliant closing 70 in the teeth of a fierce storm at Pebble Beach. On that occasion the wind died late in the day and Tom Kite and Jeff Sluman breezed past him.
In the 1995 PGA Championship at Riviera, Montgomerie, now 53, found himself in a playoff against Australia's Steve Elkington. At the first extra hole, he was putting for a birdie from 10 feet while Elkington had left his approach more than twice that distance away. No prizes, then, for guessing who holed out to lift the Wanamaker Trophy? Meanwhile, Montgomerie's other dress rehearsal with greatness, finishing a distant runner-up to Tiger Woods by five strokes at the 2005 [British] Open at St Andrews, never really amounted to a contest.
Most people—players and non-players alike—agree that major victories are the yardstick for greatness. But equally, winning a major, or any tournament for that matter, requires not just great skill but a large dollop of luck at the right time. If skill and luck don't come together, as they invariably don't, then the win slithers away into other hands.
Perhaps contending regularly, which, to be fair, multiple second-place finishes usually entail, is the next best yardstick, a sign of consistency. It may also go some way to answering that eternal, dreaded question: "Who is the best player never to have won a major?" By this particular measurement, it has to be Montgomerie, but only just.
Cooper, Sanders and Crampton run him close. All three were runners-up in majors four times and must have felt hard done-by, especially with the names of so many lesser players burnishing each of golf's four most cherished trophies.
The earliest candidate for the major-less crown was the English-born Cooper. Despite winning 31 tournaments on what passed for the PGA Tour before the Second World War, he twice came second in the U.S. Open and the Masters. In the 1927 U.S. Open at Oakmont, he lost a playoff to Tommy Armour and in the 1938 Masters he pulled up just short of Henry Picard. But it was his two defeats in 1936 that were truly galling as he blew three- and five-shot leads down the stretch at Augusta National and Baltusrol.

Certainly, no golfer can fail to sympathize with Sanders. A winner of 20 PGA Tour titles between 1956 and 1972, he first tasted the bitterness of narrow defeat in the 1959 PGA Championship at Minneapolis GC. Aged 26, he went into the final round one shot adrift but with hopes sky-high. Yet despite catching the 54-hole leader Jerry Barber, the pair of them could only watch helplessly as Bob Rosburg unfurled a superb closing 66 to slipstream them both by a single stroke.
Still, the flamboyant Sanders was young at the time and would surely learn from the experience. Or would he? Less than two years later, in the U.S. Open at Oakland Hills, he held the lead after three rounds. Again he played a little conservatively on the final day, and again he tied second, a shot shy of a playoff. This time the poacher was Gene Littler who 'stole' victory with an immaculate 68. By 1966, Sanders was in his prime, a true star of the game. In the [British] Open at Muirfield, he was once more poised to pounce with just 18 holes remaining. He ground out a 70 which at many Opens would have been more than enough, but Nicklaus, who started the day a stroke ahead of him, also carded 70 and Sanders was again thwarted by the slimmest of margins.
All this, though, was nothing compared to Sanders' fourth and final 'failure.' The word 'tragic' is nearly always inappropriately used in relation to sports events, but in this case it might just suffice. Again Nicklaus was his nemesis and again the scene was the [British] Open, this time at St Andrews. From 74 yards short of the 18th green on the Old Course, all Sanders needed to do was hit the green and two-putt. He would then be crowned Champion Golfer at long last, and deservedly so. It seemed he'd done the hard part when his approach cleared the Valley of Sin and settled about 20 feet past the pin. But his first putt was tentative and halted two and a half feet short of the hole.
Sanders, now 83, takes up the story: "The problem was I didn't get set. I was playing with Trevino and had lagged it up inside Lee and couldn't decide whether to finish or let him putt. I decided to putt, but I have Lee's putt in the back of my mind. Then, standing over the ball, I see what looks like a speck of dirt on my line. I bend over for a closer look, and it's only a piece of burned-out grass. So now I'm distracted. I didn't step away like I should have."
The result was a dribbled apology for a putt that slid past the right edge of the cup. Sanders tapped the next in from a few inches but was consigned to an 18-hole playoff the following day. In the end, the margin was only one shot, Nicklaus shooting a 72 to Sanders' 73 with the deadlock broken when Nicklaus holed out from eight feet on the home green. Almost adding injury to insult, the Golden Bear hurled his putter into the air and watched in horror as it fell to earth, missing Sanders by a whisker.
Sanders took it in good part but admits the experience left indelible scars. "It feels like it happened yesterday," he said many years later. "Missing that putt cost me $200 million, maybe more. I could have had the biggest clothing line in the world. I could have designed golf courses. I think about it every day. Sometimes five times a day. If it had gone in, I'd have been set for life instead of still trying to make a living."
Nicklaus also loomed large on Crampton's radar. The Australian, now 78, won 14 times on the PGA Tour between 1961 and 1975 and 20 times on the Champions Tour between 1986 and 1997, but never a major in either division. His four second places all came in Nicklaus's wake—in the 1972 Masters and U.S. Open, and the 1973 and 1975 PGA Championships. Curiously, he never really had a chance to win any of these titles because each time the Golden Bear merely consolidated a 54-hole lead, leaving the rest of the supporting cast to scrap it out for second. However, Crampton did have one gilt-edged chance to claim a major and again it was Nicklaus who denied him. The event was the 1963 PGA Championship at Dallas Athletic Club and he led by two shots going into the last round. On that occasion he slumped to a closing 74 and was overtaken at the death by Nicklaus (68) and Dave Ragan (69).
Despite these disappointments, Crampton remains a philosophical soul, prepared to accept his lot. In one of the more thoughtful personal career assessments any golfer has made, he once opined: "Life is a compromise of what your ego wants to do, what your experience tells you to do, and what your nerves let you do."

Ego, experience and nerves! A heady and potentially calamitous cocktail! Just ask Greg Norman, twice a major champion and eight times a runner-up. The only man to lose all four majors in a playoff, Norman had an almost unerring capacity to snatch defeat from the jaws of victory. He led every major after 54 holes in 1986—the infamous Saturday Slam—and won just one of them. His most spectacular implosion came at the 1996 Masters when, leading by six shots going into the final round, he wound up five shots behind Nick Faldo. To be fair, there was bad luck along the way too. Like when Larry Mize chipped in from 140 feet on the second extra hole at the 1987 Masters or when he (Norman) hit the longest drive of the week on the final hole of the playoff for the 1989 [British] Open at Royal Troon only to find his ball unplayable in a pot bunker no one else could reach. There was also Nicklaus's astonishing charge through the field at the 1986 Masters and Bob Tway's holed bunker shot on the 72nd hole of the PGA Championship four months later.
Equally improbable was the performance of Tom Watson, a few weeks away from his 60th birthday, in the 2009 [British] Open at Turnberry. Thirty-two years after triumphing over Nicklaus in the historic Duel in the Sun on western Scotland's most beguiling links, it seemed as though he was going to pen the greatest sports story ever told. In the end it was not to be. A lame three-putt on the home green put him into a playoff with Stewart Cink and he had nothing left to give. It was his eighth second place in the majors, but at least he'd won eight of them as well.
Two other eight-time runners-up are Sam Snead, winner of seven majors, and Phil Mickelson, who claimed his fifth in the 2013 [British] Open at Muirfield. Intriguingly, neither has won the U.S. Open. Snead was edged out four times while Mickelson's sixth second-place came in 2013 at Merion. But multiple major winners, far better players than most of their rivals, are bound to come second more times than most. The roll call of 'near missers' also includes J.H. Taylor (7), Ernie Els, Ben Hogan, Byron Nelson, Harry Vardon, Tiger Woods (all 6), Ben Crenshaw, Raymond Floyd, Billy Casper and Tom Weiskopf (all 5).
One intriguing footnote in this study of the fine line between ultimate success and eternal failure is the case of Craig Wood, who was also a runner-up in five majors. Not only did he demonstrate his resilience by eventually winning the Masters and U.S. Open in 1941, but prior to that he set the template for Norman's surrender of all four titles in a playoff. Apart from succumbing in the 1933 Masters to Denny Shute, the 1935 [British] Open to Gene Sarazen and the 1939 U.S. Open to Nelson (Shute was also in that three-man playoff), he also lost to Paul Runyan in the final of the 1934 PGA Championship when it was a match-play event.
The majors throw up as many 'hard luck' stories as fairytales. Many relatively unheard-of players have had just one shot at immortality, but it was not to be. Al Watrous, Harry Bradshaw, Costantino Rocca and Jean van de Velde at the [British] Opens of 1926, 1949, 1985 and 1999 spring to mind, as do Jim Ferrier and Ed Sneed at the 1950 and 1979 Masters, and Mike Reid at the 1999 PGA Championship.
Many have bounced back from initial failure to claim their Holy Grail: Think of Adam Scott at the 2013 Masters, Sergio Garcia at the 2017 Masters and the late Ken Venturi at the 1964 U.S. Open. Then there are people who are simply famous for finishing second, whether by design or accident, regardless of their other feats. Seve Ballesteros and Garcia were both aged 19 when chasing Johnny Miller and Tiger Woods home in the 1976 [British] Open at Royal Birkdale and the 1999 PGA Championship at Medinah. Then there was Chip Beck controversially ceding the 1993 Masters to Bernhard Langer after eschewing a reachable tilt at the 15th green, apparently to protect his position in that year's U.S. Ryder Cup points table. And what about the well of emotion that overflowed for Roberto de Vicenzo at the 1968 Masters after he had signed for the wrong score at the 17th and denied himself a place in a playoff with Bob Goalby?
All were memorable and heart-rending in their own ways. But the story of finishing second and the pain it can inflict is best summed up by three-time major winner Nick Price. When the Zimbabwean finally lifted the Claret Jug at Turnberry in 1994, his champion's summation was classically poignant. "Back in 1982, I had my left hand on this trophy. In 1988, I had my right hand on this trophy. Now at last I've got both hands on it—and boy does it feel good."