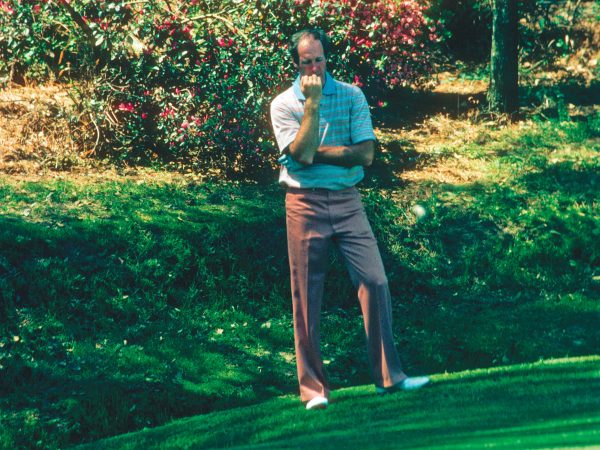 The annals of calamity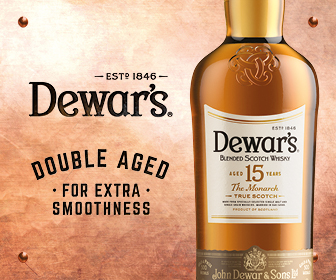 Arnold Palmer's Guide to the Majors is accustomed to celebrating golfing feats that inspire and enthrall, but beneath every radiant blossom lies a shriveled bud. Clive Agran, never the radiant blossom, sheds some light on the majors' most horribly played holes
Whereas pars are very welcome occasional visitors, bogeys are altogether more reliable and consequently I have come to regard them as my friends. Through familiarity I have learnt to embrace them as one would a dependable pal who is practically always there for you. Walking off the green of a tricky par four and marking down another creditable five gives me such huge satisfaction that it often prompts an involuntary smile. "Job done," I say to myself and secretly pray for a solid six at the following par five.
Tour pros, strange creatures that they are, have an altogether different attitude and are rather contemptuous of my friend bogey. They don't smile, they frown whenever he comes calling. And whereas fives are my staple diet, the pros really don't like them at all, not even on par fives because these are holes they feel they should birdie. Twos, threes and fours adorn their scorecard where fives, sixes and sevens are liberally scrawled on mine.
Practice is so important in golf and clearly these guys have insufficient experience of disaster
Perhaps the only area of the game where I could honestly claim to have an edge over the game's greatest exponents is the stoical manner with which I cope with adversity. Double and triple bogeys, sevens and eights, the slings and arrows of outrageous fortune, bounce off me like a thinned wedge off the clubhouse terrace. Pros, on the other hand, look thoroughly perplexed whenever the numbers edge inexorably upwards. Practice is so important in golf and clearly these guys have insufficient experience of disaster.
There have been a number of notable occasions when a pro has encountered the sort of horror most of us are inured to. What augments the agony is when it occurs during a major championship, thereby shattering dreams as it ruins the scorecard.
Golfing hell on Golden Bell
A couple of years before he had that epic battle with Tiger Woods in the U.S. Open at Torrey Pines, Rocco Mediate was in with a real chance of grabbing a Green Jacket at Augusta. The 43-year-old from Pennsylvania had a share of the lead going into the back nine on Sunday afternoon in 2006 but, as we all know, this is where the Masters really begins or, in Mediate's case, where it ended. To be precise, it was right in the heart of Amen Corner on the famous par-three 12th—Golden Bell—that his dreams were drowned.
Despite suffering a sore back and dropping a shot on the previous hole, Mediate was managing his round rather well when he stepped onto the 12th tee. However, his tee-shot landed on the bank just shy of the green and rolled agonizingly back into Rae's Creek. Having taken a drop, Mediate promptly shunted his second ball into the water, swiftly followed by a third. By the time he had found dry land, a shaken Mediate was lying seven and on his way to a nerve-shredding 10. Understandably, his round fell apart and from a share of the lead on 10 he plunged down the leaderboard and shot a career-high 80 to finish in a miserable tie for 36th.
It will have been of precious little comfort to Mediate to know that his 10 did not qualify as the worst score ever recorded at the US Masters on the 12th. That dubious honor was, and still is, held by Tom Weiskopf who ran-up an ugly 13 in 1980. A four-time runner-up in the event, he took a seven-iron off the tee in his opening round in 1980. The ball spun back into Rae's Creek. From the drop zone, he demonstrated extraordinary consistency when splashing four more into the water. He eventually reached the green, somehow managed to recover his composure and two-putted for a 13.
Weiskopf demonstrated extraordinary consistency when splashing four more into the water
Had he three-putted, Weiskopf would have been able to claim the Masters' record high score outright but, as it is, he had to settle for a share of that honor with Tsuneyuki 'Tommy' Nakajima, who amassed his 13 at the 13th in 1978. But that was only a mere eight over par while Weiskopf's 13 was 10 over, so the American pips Nakajima on a sort of 'count back'. (By the way, we discount Billy Casper's 14 at the par-three 16th hole at Augusta in 2005 simply because, at 73, he was not a serious competitor. By way of consolation, we could give him the record for the most balls dumped in the water—five—on any one hole.)
Wreckage on the Road Hole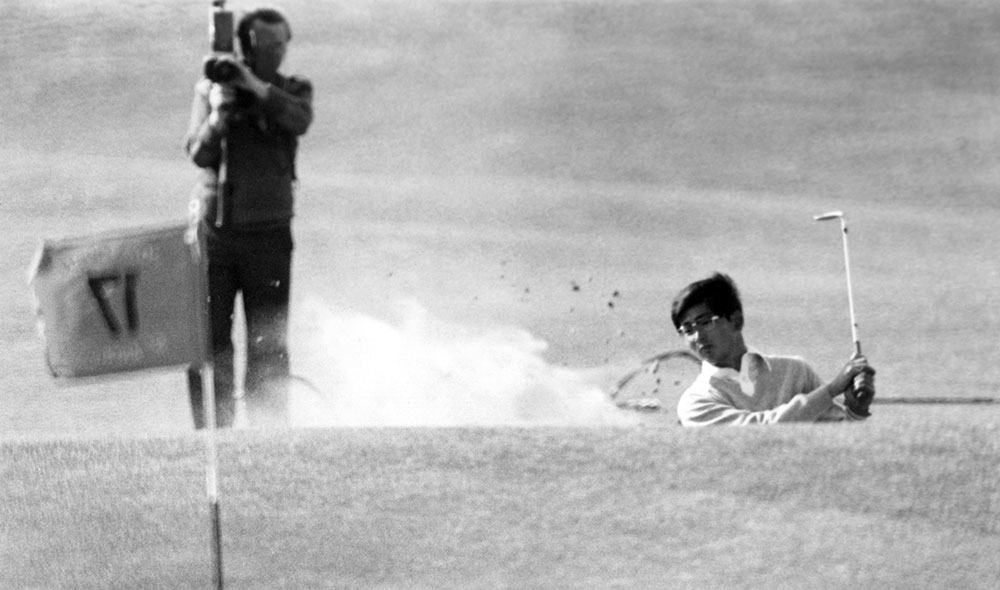 1978 was evidently an auspicious year for Nakajima. He reinforced his reputation for major disasters a few months after Augusta when putting off the green and into the notorious Road Hole bunker protecting the 17th on the Old Course at St Andrews, in the third round of the [British] Open. He took a while to emerge. In a tie for the lead at four under par when he drove over the corner of the Old Course Hotel, a nine effectively buried his chances. Since then, the bunker is frequently referred to as the 'Sands of Nakajima'.
To relinquish a share of the lead towards the end of the third round is one thing, to blow a three-shot lead on the very last hole of a major is something altogether more regrettable. And so, even though it was a comparatively modest triple-bogey seven, Jean Van de Velde's disastrous 72nd hole at Carnoustie in the 1999 Open deserves a place in the annals of calamity.
It all began to go pear-shaped when an unfortunate ricochet off a grandstand sent the Frenchman's second into thick rough. Whether it was heroic, foolhardy or just plain daft, Van de Velde tried to carry the Barry Burn with his third. And failed. Thankfully he eventually decided against trying to hit his ball out of the water and took a drop, before knocking it into a greenside bunker from where he bravely got up and down. However, he lost the play-off to Paul Lawrie, who was 10 shots off the pace going into the final round and never led the championship during regulation play.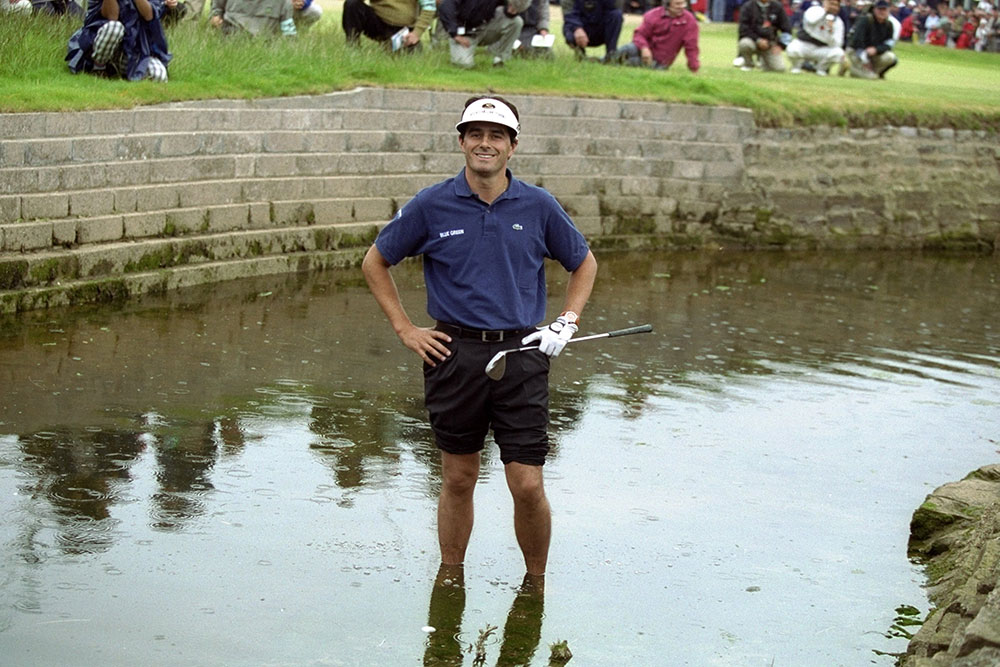 But who holds the unenviable record of having the very worst score on a hole in a major? Let's spread the glory around a little by instituting two awards, one on either side of the Atlantic.
The U.S. award goes to Ray Ainsley for his efforts on the final hole at Cherry Hills during the second round of the 1938 U.S. Open. His approach to the par-four hole fell short and landed in a creek. Rather than take a drop, the hapless Ainsley bravely attempted to play his ball but failed multiple times before eventually holing a gutsy putt for 19.
Appropriately, the oldest major of them all can claim the highest score of all time. It was at the very first [British] Open at Prestwick in 1860 that one unfortunate competitor had what we can reasonably assume was a fairly horrible 21. Possibly through kindness, the organizers failed to record his name. A pity really as one suspects many would be willing to subscribe to a fund to build a statue to a man who is the original, genuine hackers' hero.