The Majors 2021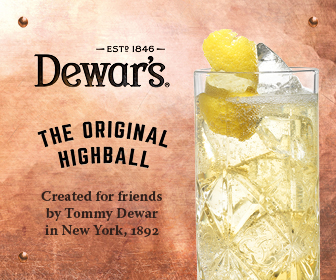 Golf's Majors are upon us again and the world is creeping back towards normality. The return of fans is eagerly anticipated at all four championships, but the mounting excitement is tinged with sadness that the game's star turn will be missing throughout 2021. Nevertheless, Paul Trow still expects a feast of stellar play as spring blossoms into summer
Reluctant though we are to put a sentence-ending period after the name Tiger Woods, at the very least we must be talking about a dramatic pause.
Following the catastrophic automobile accident of February 23 on Hawthorne Boulevard in the Los Angeles suburb of Rancho Palos Verdes, there is also a massive question-mark hanging over the future, not only of golf's GOAT, but of the game as a whole.
Assuming Woods' shattered right leg will render him hors de combat for at least a year, probably longer, it is natural to ponder how diminished the next four Major championships might be without his pervasive presence.
He's been MIA before, of course. Injuries forced him to miss two Majors during each of 2008, 2011 and 2014, and all four in both 2016 and 2017. And following his fifth back surgery last winter, it was entirely possible he would not have been fit enough to play in the 85th Masters (April 8-11) anyway.
But as politicians are well aware, especially in this grim age of Covid-19, it is events that shape the world. And the California car crash was a seismic event that rocked the world of sport, not just golf, and undoubtedly casts an enormous shadow over the forthcoming season.

Suddenly, "mad scientist" Bryson DeChambeau's bulked-up pursuit of extra length, Rory McIlroy's quest for that elusive "grand slam" Green Jacket, and Dustin Johnson's unremitting excellence seem like side issues of marginal consequence.
And yet, and yet… the show must go on. Professional golf is entertainment as well as a money-tree platform for skill and temperament. Woods, its supreme practitioner, would instinctively recognize this truth, and it thus falls to the players that remain to produce performances and competition worthy of his legacy.
Additionally, it seems that all four Majors in 2021 will be welcoming back spectators to a degree, albeit greatly reduced from the pre-pandemic norm.
Leading the way will be Augusta National, less than five months after its first fall staging in front of an eclectic gathering of club members, media representatives and essential staff. The fairways were softer and the greens slower than usual, due to the advanced time of year, and the field duly reveled in the kinder conditions.
True, the roars from patrons, a significant ingredient in the thrills and spills of every previous Masters, were missing, but that did not stop Johnson from setting a new tournament record total of 268, 20-under par, to win by five shots and add a second Major title to his 2016 U.S. Open.
Whether he can slip seamlessly back into the groove so soon after the crowning moment of a career that has already yielded 24 PGA Tour victories remains to be seen. Unless Georgia is hit by an unusually damp spring, the course will not play like it did last November; but if there's one thing we've learned about the world No.1 it is that he can deliver the goods in a variety of different settings. Indeed, as recently as February Johnson claimed his second Saudi International win in three years over the wide-open, largely treeless and heavily bunkered Royal Greens track. Augusta National, apart from the severely sloping greens, it is not! Yet the field in the desert nonetheless included many of his usual rivals: DeChambeau, Patrick Reed, Tony Finau and Phil Mickelson, along with most of the European Tour's leading lights.
A total of 43 players at the 2020 Masters finished under par for the tournament, including that Champions Tour wunderkind Bernhard Langer, the sprightliest of 63-year-olds. The majority of those trailing in DJ's slipstream, though, were young Turks, some of whom—McIlroy, Reed, Brooks Koepka and newly-crowned Players champion Justin Thomas—have already scaled the heights and will surely do so again. Most of the others, though, are virgins in terms of Major titles, and their latest assault on Mr. Jones' and Dr. MacKenzie's pride and joy surely will have whetted the appetite for future thrusts towards the summit.
Australia's Cameron Smith, 27, and Korea's Sungjae Im, 23, tied for second on 15-under, five shots behind Johnson, but don't expect either to go away anytime soon. Remarkably, Smith became the first player since the tournament began in 1934 to return all four rounds in the 60s. More than 4,200 had tried before him and failed, suggesting it may not be long before the mullet-coiffed lad from the land of the Baggy Green cricket cap is challenging again for another prestigious garment of similar hue. And Im, who has already established himself as the PGA Tour's iron man, rarely missing a week, has the sort of laser-straight power game that could come good almost anywhere with a responsive putter in his hands.
Also in the mix, a galaxy of rising stars was gathering valuable experience for future reference, including Jon Rahm, Xander Schauffele, Scottie Scheffler, and The Shuffler (aka Patrick Cantlay when standing over a putt). In April, though, the conditions will be firmer, thus posing a challenge that perhaps will chime with older contenders who are historically used to taking a conservative line off most tees and firing away from certain pins.

It will definitely feel strange for the players to head back down Magnolia Lane so soon, but the same could also be said about both the U.S. Open and PGA Championship, last contested respectively in August and September 2020. Two young men with an obvious, newly acquired fondness for these events are maiden Major winners DeChambeau, who confounded U.S. Open tradition and logic by bludgeoning his way to a runaway victory at spinach-clad Winged Foot, and Collin Morikawa, who skillfully picked TPC Harding Park apart to lift the giant Wanamaker Trophy.
Next up after the Masters will be Morikawa's defense of the PGA Championship over the Pete Dye-designed Ocean Course at Kiawah Island, South Carolina (May 20-23). This theatre for the "War on the Shore" Ryder Cup, a few months after it opened in 1991, has only staged one Major: the weather-disrupted 2012 PGA Championship when McIlroy lapped the field by eight shots.
Kiawah Island stretches along 10 miles of beach fronting the Atlantic Ocean. It is an isolated spot with rugged dunes, salt marshes, sweet grass and sunken waste areas, populated by egrets, turtles and alligators. Ten of the Ocean Course's holes hug the coastline and the other eight run parallel. The original plan was for the holes to sit below the dunes, but Dye's wife Alice suggested raising them to provide unobstructed ocean views from every hole, and maximize exposure to the capricious breezes that top 30mph most afternoons.
Despite its proximity to the Atlantic, the Ocean Course is not a true links and doesn't play like one as golfers must elevate the ball to hold the putting surfaces and control the bounces.
For the first time in a Major, competitors will be allowed to use distance measuring devices at Kiawah Island—not that they will be a lot of use if the wind does get up. The PGA of America's declared reasoning behind this slightly contentious decision is to speed up play. Caddies, fearing a potential long-term threat to their services, claim it will do the exact opposite while cynics suggest the move has more to do with the generous markup that pro shops rake in from such products. Whatever, it will be an interesting experiment, and one the PGA is sure to persevere with.
The U.S. Open (June 17-20) will take place over the South Course at Torrey Pines in Southern California for the second time, 13 years after Woods' epic one-legged limp to the 14th of his 15 Majors.

This treacherous cliff-top playground overlooking the Pacific Ocean, part of a 36-hole public complex owned by the city of San Diego, was laid out during the mid-1950s by William F. Bell on the site of Camp Callan, a former World War II U.S. Army installation. Since 1968 it has hosted the Farmers Insurance Open, one of the early stops on the PGA Tour schedule, and this January's winner, in predictably controversial circumstances, was Reed.
The 2018 Masters champion, whose past is checkered to say the least, ultimately enjoyed a five-stroke cushion over five players who tied for second. But it was an incident on the 10th hole during the third round rather than his superb overall play that dominated discussion long after the final putt was holed.
Deciding that he was plugged short and left of the green having been told by a spotter that she didn't see it bounce, Reed picked up his ball before calling for assistance from a rules' official. In the end, he took advantage of the free drop he was given by getting up and down for a momentum-maintaining par.
It was the 30-year-old's ninth PGA Tour victory and established him as an obvious U.S. Open front-runner. But a glance at the names trailing in his slipstream suggests there are others with reason for optimism. Finau, Schauffele and Viktor Hovland were among the runners-up while Rahm, 2018 [British] Open champion Francesco Molinari and the 2013 Masters winner Adam Scott also registered top-10s.
Both the Ocean and South are expected to stretch beyond 7,700 yards from the tips, making them among the longest courses ever to stage a Major. But if the wind blows hard at either venue, at opposite ends of the country, it could make a mockery of the latest signal of intent by the R&A and USGA to rein in the distance modern pros can hit the ball.
McIlroy, newly installed as chairman of the PGA Tour's player advisory council, has already denounced this move as "a huge waste of time and money" when the governing bodies' priority should be growing the game and tending to the needs of handicap golfers. As a debate, this could run and run.
The year's final Major, postponed without significant cost from its original dates in 2020 thanks to the R&A's prudent "business interruption" insurance policy, will be the 149th [British] Open Championship at Royal St. George's in southeast England (July 15-18).

A decade ago, when the Claret Jug was last contested over this bleak links, carved out by surgeon Laidlaw Purves beside the Kent town of Sandwich in 1887, the unlikely winner was Darren Clarke who, at 42, thought his Major chances had long gone. After three and a half rounds of grit, skill and know-how, the Northern Irishman still needed several dollops of good fortune on the Sunday back nine before setting his swansong to the sweetest celebratory music.
Perhaps his biggest stroke of luck came on the fairway of the par-5 14th on the final day when his playing partner Johnson, sniffing an opportunity to reduce the deficit to one with the green in range, pushed (some would say shanked) his second shot over the fence and out of bounds. The resultant double-bogey consigned him to a tie for second with Mickelson, three shots back, but the fact is he played well that week and could easily be a factor this time round. Additionally, he and Uncle Sam have unfinished business with a venue that will be staging the oldest Major for the 15th time since 1894. To date, it has witnessed only four U.S. wins—two by Walter Hagen in the 1920s and one each from Bill Rogers (1981) and Ben Curtis (2003).
An interesting aside about that 2011 Open is that the group tied for fifth included American golf's two golden prospects at the time: Anthony Kim and Rickie Fowler, then aged 26 and 22. A mysterious injury saga has sidelined Kim since 2012 while Fowler, despite 10 further top-10s in Majors, has dropped out of the world top-50 at a time when he should be in his prime.
Meanwhile, Jordan Spieth, who won his third and most recent Major in the 2017 Open at Royal Birkdale, has been in the same boat to nowhere as Fowler in recent seasons, yet he keeps plugging away and now seems to be inching back towards calmer waters.
But the 27-year-old's return to prominence is cluttered with far more obstacles than before. With each passing year, another phalanx of battle-trained youth marches confidently off the college production line and straight onto the Tour. The School of 2018-19 currently blazing its trail, cutting its swathe, call it what you will, includes Morikawa, Hovland, Scheffler, Im, Matt Wolff, Joaquin Niemann and Will Zalatoris. Every member of this "freshman" group is younger than Spieth's age group, the "sophomores"– Schauffele, Cantlay, Thomas, Rahm, DeChambeau, Smith, Matt Fitzpatrick and Daniel Berger, all aged 26-28. And they, in turn, must defer, in seniority at least, to (just) under-30 "juniors" like Tyrrell Hatton, Tommy Fleetwood and Hideki Matsuyama. No wonder McIlroy, at the shockingly advanced age of 31, has become an elder statesman!
Surely men's professional golf has never been blessed with, and crowded by, so much rising talent. Yet one thing remains certain: even though they are all capable of winning Majors, no more than half of them will with just four tilts at glory each 12-month period. After all several older players—think Johnson, Koepka, Webb Simpson, Sergio Garcia, Paul Casey, Justin Rose and Louis Oosthuizen—are also still in the frame. Then there are the leftfield champions no one gives a prayer to but who often come out of the woodwork at Majors for the biggest week of their lives.

For the foreseeable future, this guarantees a frenzy of anticipation, the unfolding of many memorable contests, and a never-ending flow of "what might have been" tales. Triumph and Disaster, those media-beloved twins of Rudyard Kipling, will pursue these aspirants from their current cradle to the Champions Tour and beyond. At least they will be living in interesting times.
But for the present, all the above notwithstanding, what outcomes does my presumptuous oracle predict for the Majors of 2021? I offer you the following (highly unlikely) prospectus… Lee Westwood to land a Major at last at nearly 48 in the Masters where he has finished runner-up twice and third once; fellow Englishman Ian Poulter to emulate him, aged 45, at Kiawah Island, where he tied third in 2012; Mickelson, who will have just turned 51, to nail a U.S. Open after six second places (he has, after all, won three times at Torrey Pines on Tour); and Johnson to make amends for his shank (sorry, "push") at Sandwich. Combined age: 180. And second place in all four championships? Why, who else other than Finau, golf's recent perennial bridesmaid. Tony, honestly, your time in the sun will come!
Meanwhile, the watching Woods will be rehabbing towards strength and fitness and hoping for yet another comeback. Still gazing into my crystal ball, how about a date with destiny for him in July 2022? The 150th Open will be played then at St Andrews, scene of his emphatic victories in 2000 and 2005. Have stranger things happened? Possibly, but what a shot in the arm it would be for the royal and ancient game. More exclamation mark than sentence-ending period!