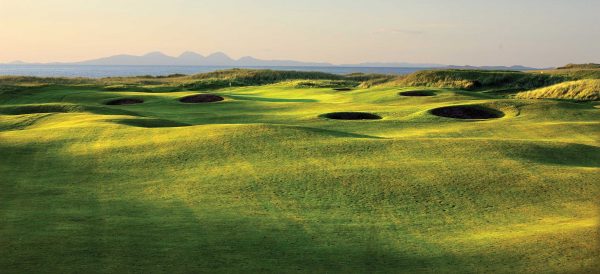 Five miles to the west of Campbeltown, straight across Scotland's Kintyre peninsula, Machrihanish Golf Club hugs the beaches of the Atlantic. One of the great old links preserved from the 19th century, the course dates back to 1876 and it is no co-incidence that it was formed during the golden era of Campbeltown whisky, with plenty of wealthy, resident businessmen requiring a game.
You would need to be a serious whisky devotee to make the long journey to Campbeltown for its whisky heritage alone, but for whisky swiggers who golf, welcome to Mecca (but with alcohol freely available).
Machrihanish GC brought in Charles Hunter from Prestwick to mastermind its original 12 holes. Hunter had learned his trade under Old Tom Morris when Morris was the founding professional at Prestwick, and in 1879 Morris himself was recruited by Machrihanish to extend the course to the 18 holes that remain today. One of the changes Morris made was to move the first hole to beside the beach, demanding that golfers open their round with a tee shot not dissimilar to that on the 18th at Pebble Beach. The dare is how much of the crescent of beach to take on because a well-measured drive opens up a birdie chance.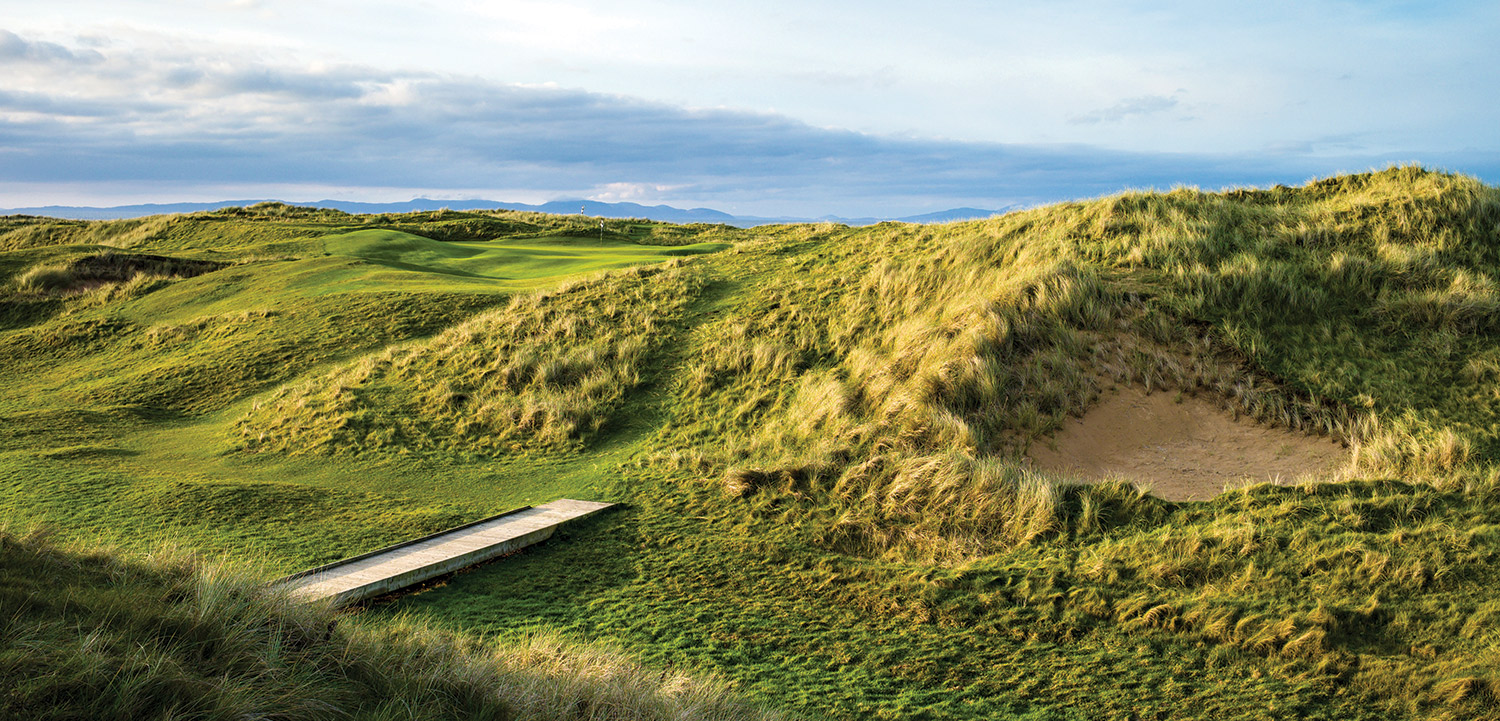 The first at Machrihanish has become one of the most famous opening challenges in British golf, defying convention of modern design by presenting golfers with a real test of nerve with the very first swing. It is ruthless by nature but it also stands as testimony to the bold and uncompromising personality of Morris.
By contemporary standards of design, Morris would be considered a maverick. Across the Firth of Clyde at Prestwick, for example, lies the first course Morris designed and built in 1851 and it features a rare treasure—a blind par-3 with a towering sand dune between tee and green.
"Tom's approach to golf course design was to first find a good place for a green," explains Ken Goodwin, secretary at Prestwick. "Once he had identified that, he would find another good place for a green, and so it went on. If there happened to be a sand dune or a depression on the road to the green then it was up to the golfer to negotiate it, one way or another."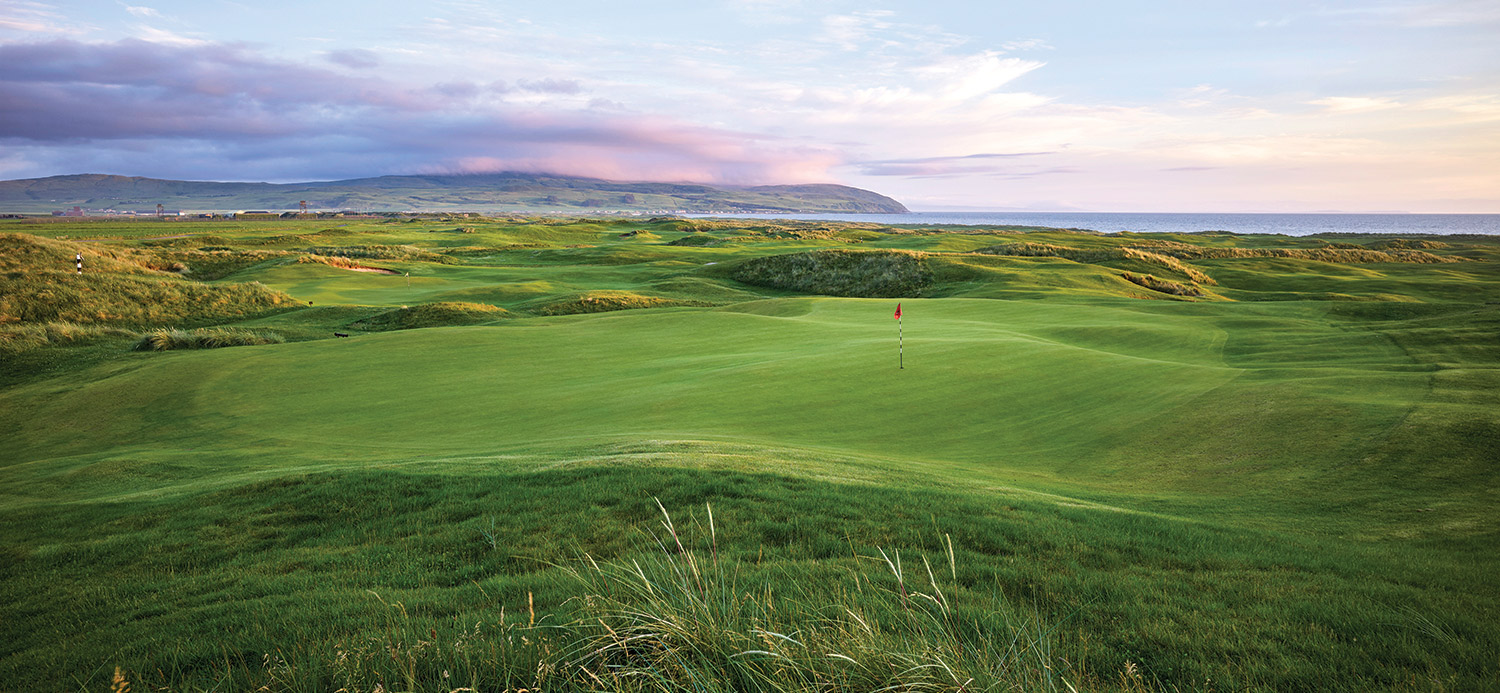 Morris set the standard for the design of links courses for generations to come. At courses like Prestwick and Machrihanish, if newcomers stand on a tee and can see a flag ahead, they are probably not facing in the right direction. Call it Victorian charm.
The front nine at Machrihanish runs up the Atlantic coastline, with blind tee shots aplenty but with the prevailing westerly wind hopefully helping along, before the course turns around at the 10th tee, zigzagging its way back towards the village. The course measures only 6,473 yards from the back tees, but coming down the homeward stretch into the westerly breeze quickly turns a short hole on the card into a battle of attrition. Here lies the genius of Morris in 18 holes.
Raising Machrihanish from an isolated golfing outpost into a destination of true class is the old course's young neighbor, Machrihanish Dunes, established by American company Southworth Development. Like many great British links that literally lie side by side—like 2017 [British] Open venue Royal Birkdale and Hillside—Machrihanish GC and Machrihanish Dunes seamlessly adjoin.
Machrihanish Dunes was designed by David McLay Kidd and was the first golf course built on a Site of Special Scientific Interest in Scotland in over 100 years, opening in 2009. Yet "built" was not the operative word. The conditions of construction were that no heavy equipment could be used on this duneland, so McLay Kidd reverted to an "Old Tom" style of design. He located 18 natural greens, found 18 areas for tees and the rest was fine tuning.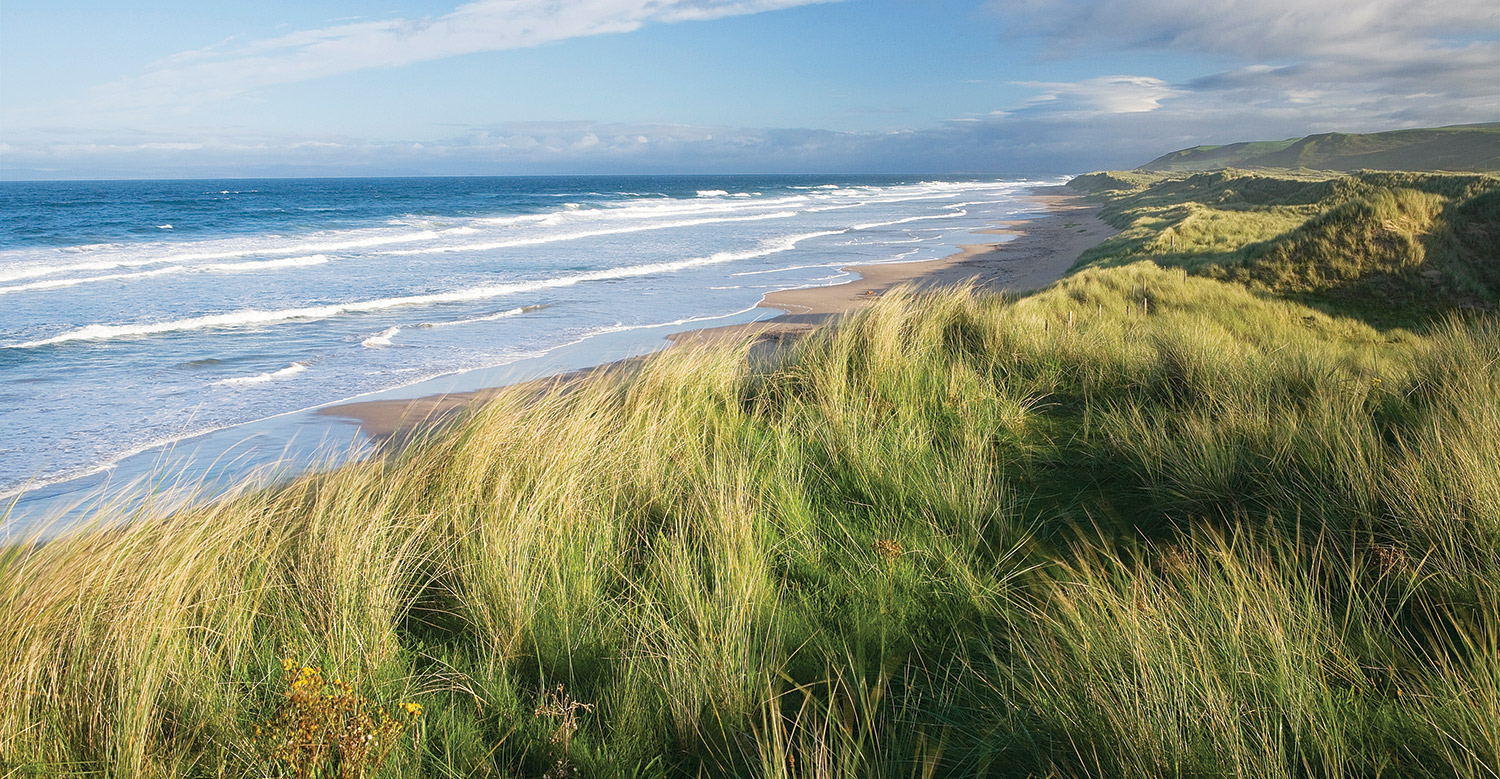 "Machrihanish Dunes was an opportunity to do something unique and special in terms of building a true links golf course by hand," starts David Southworth, whose company owns and operates the golf course and two hotels in Machrihanish and Campbeltown. "I loved the challenge. There was a little bit of a risk, but also it was not as expensive as some other developments because we were not moving lots of earth to build the course.
"It was done with shovels and wheelbarrows, just as golf courses were first built. The process was invigorating and really a labor of love and we are very proud of it."
So they should be. Machrihanish Dunes literally feels and plays as promised, just with some mown areas between the tees and greens to serve as fairways. And true to the old designs of Morris, there are plenty of blind tee shots over dips and dunes; strikes of the golf ball for which the newcomer just hopes are fairway bound as they fly over the crest of a dune and out of sight.
"I recommend golfers take a caddie the first time they play," says Kevin Lewis, General Manager of The Village of Machrihanish Dunes. "It helps a lot to be pointed in the right direction. The key is to keep the ball in play although the course is open enough and players can find their ball most of the time. Golfers really need to play it twice, because on the second round they know where they are going and they are going to feel a lot more comfortable."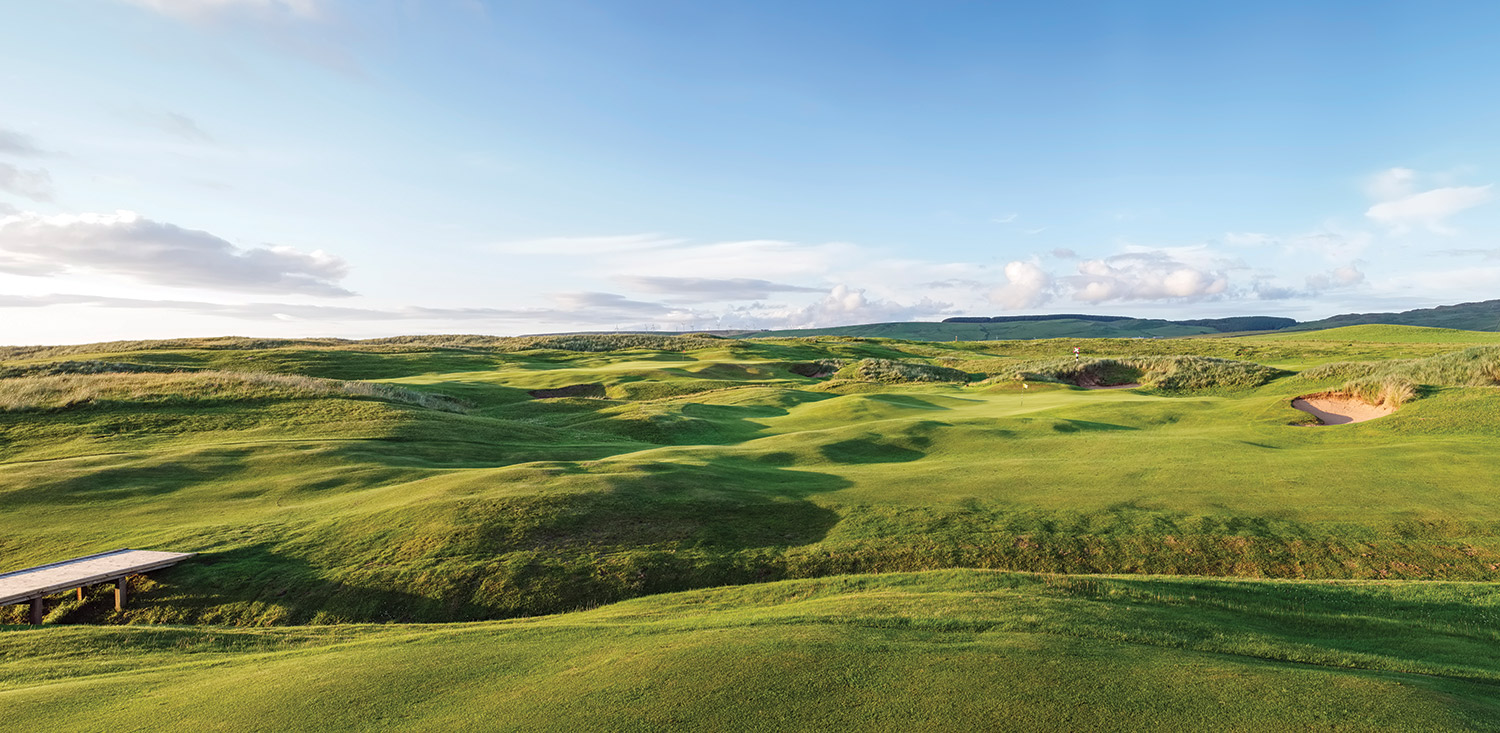 If anything, Machrihanish Dunes is the wilder of the two neighbors. It is a walking rollercoaster through the dunes, up, down and around, with bumps and slopes delivering the golf ball into unexpected swales. The bunkers have been left natural and unfettered, as they would have been throughout Scotland in the 19th century, so golfers get a genuine sense of what the game was like for its founding fathers (but without the hickory shafts, in my bag anyway).
On this particular visit in the fall, Peter, the manager, kindly accompanied me from the clubhouse to the first tee, where I was about to take on Machrihanish Dunes for the first time, by myself on this occasion and, er, without a caddie. I felt brave and intrepid. Peter pointed me in the right direction and then asked, "Do you have a GPS unit?"
"No."
"Good," he said, and marched back to the warmly lit shelter of the clubhouse.
And that is the whole point here, on both courses. It is old school and it's a blast.