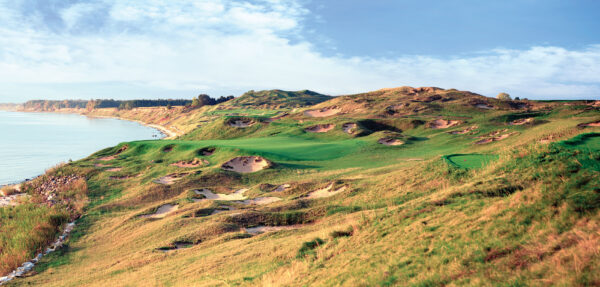 McIlroy and Spieth go head-to-head at Whistling Straits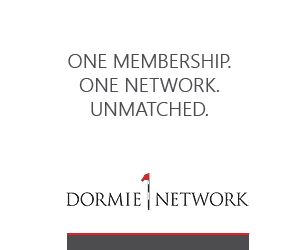 Some said it would take three months, others said it would be six, but no; less than two months after he tore ankle ligaments playing soccer, world number one Rory McIlroy is back, and ready to tee-up alongside 2015 major champs Jordan Spieth and Zach Johnson in the 2015 PGA Championship at Whistling Straits.
You have to admire his determination. We may never know just how much pain and physical damage Rory McIlroy puts his left ankle through this week in the 2015 PGA Championship—there is an unwritten law among tour golfers that they play down injuries—but whether he can contend at Whistling Straits or not, it is to the world number one's credit that he is giving it his best shot.
It is great news for the final major of the 2015 season that its defending champion will play, after McIlroy's dramatic victory this time last year at Valhalla, but it is hard to imagine how even a golfer of McIlroy's undoubted ability can contend at Whistling Straits, having sat out for six weeks while golfers like Jordan Spieth, Bubba Watson, Zach Johnson, Dustin Johnson and Rickie Fowler are fit and in form.
Spieth could be hard to beat this week. He showed at St. Andrews last month in the [British] Open how he carries the weight of the greatest expectations with such apparent ease. That week he finished a shot shy of the leaders in his attempt to become the first golfer since Ben Hogan in 1953 to win the first three majors of the season, and this week he attempts to become the first golfer since Tiger Woods in 2000 to win three majors in a single year. Woods and Hogan remain the only two golfers to have achieved the feat in the era of modern majors.
Spieth fired a warning shot last Sunday too, shooting 66, four under par, to finish in a tie for the 10th in the Bridgestone Invitational.
If Spieth wins this week he will take over McIlroy's place as world number one, so there is extra significance to their grouping—with [British] Open winner Zach Johnson—in the first two rounds, but it would be remarkable if McIlroy can keep up.
The last time the PGA Championship was played at Whistling Straits was in 2010, when Germany's Martin Kaymer edged past Watson in a playoff. Kaymer has not found the form this season that saw him claim the Players Championship and U.S. Open in 2014 so his chances look slim. Watson is a different story though. He has won the Masters twice since that disappointment on the shores of Lake Michigan five years ago, and the world No. 3 from Florida has finished second in his last two outings, at the Canadian Open and last week in the Bridgestone. That is ominous form if there ever was.
That 2010 PGA is best remembered in many quarters by the mistake made by Dustin Johnson on the final hole of regulation, when he grounded his club in one of the sprawling, dune-land bunkers that define the Straits Course. Johnson thought he was simply playing a shot from the rough but he should have known better. The entire field had not been grounding their clubs behind such lies all week long. So instead of making the playoff with Kaymer and Watson a three-way tussle, Johnson swallowed a two-shot penalty and went down in the record book tied for fifth.
Showing colorful variety, Johnson has managed somehow not to win a major with increasing regularity since 2010. This year he missed a four-foot putt to take Spieth to a play-off in the U.S. Open at Chambers Bay, and he led after two rounds of the windswept [British] Open at St. Andrews before falling dramatically off the pace. There would be more than a little poetic justice if Johnson can hold it together for 72 holes this week.