Monday finish warms up at The Open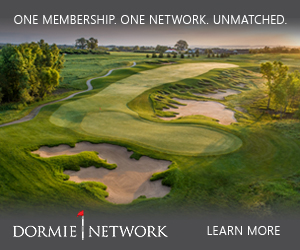 Yesterday the 2015 [British] Open finally came to life, and now we have the prospect of a scintillating contest at the top of the leaderboard this afternoon in the final round.
Jordan Spieth shot 66, six under par, yesterday to revive his challenge to win the first three majors of the year. Back to his best after a disappointing second round, Spieth is just a shot behind a three-way tie for the lead held by Louis Oosthuizen, Jason Day and Irish amateur Paul Dunne.
"At this point its free rolling. I'm going to play to win," said Spieth. "I'm not playing for a place. I am going to play my game, obviously with patience, to stay in the mix. It's going to be hard and it'll be a pretty bunched leaderboard, so I have just got to give myself as many chances as I can."
Spieth will tee off at 2:20 this afternoon in the penultimate pairing with Australia's Day, who shot 67, five under par in the third round. Co-leader Day held a share of the third-round lead at the U.S. Open last month too, but finished in a tie for ninth after suffering from vertigo.
"In the final round I will stay really patient and let the birdies come to me," said Day, 27, who has finished a major runner-up three times but has not yet been the winner. "It can be hard to stay in the present. That's one key that I'm going to try and do the best I can, just focus on myself and stay in the present."
The final pairing will be Dunne and Oosthuizen, going off at 2:30pm. Oosthuizen was the outright third-round leader the last time the Open was at St Andrews in 2010. Then he led by four and cruised to a seven-shot victory.
"I love the golf course. I love this style of golf and yeah, I just feel very comfortable on this track," said Oosthuizen, 32. "Confidence-wise, knowing I've done it before at this golf course, I will take a lot from that, but there's a lot of golf to be played. Jordan is obviously looking at making history, so you can expect him to fire on early. There's so many players who can still win this and I think it's going to be one of the tightest Opens."
Dunne is the first amateur to hold a share of the 54-hole lead in the [British] Open since Bobby Jones in 1927 here at St Andrews. It could be a good omen to the 22-year-old Irishman that Jones went on to win.
"It's surreal I'm leading The Open," said Dunne. "If we were playing an amateur event here I wouldn't be too surprised by the scores I shot. It's just lucky that it happens to be in the biggest event in the world."
As unexpected as Dunne's rise has been the fall of Dustin Johnson. Having let the U.S. Open slip to Spieth at Chambers Bay, Johnson's golf had been imperious over the first two rounds here, but in the third round he lost some precision with his short-iron approach play and kept missing putts.
"I'm going to have to put together a special round to have a chance," said Johnson, who shot 75, after posting 65-69 in the first two rounds, "but if I can get off to a really good start, you never know what can happen."
Younger readers won't recall this, but as the Bangles once sung, "it's just another manic Monday."