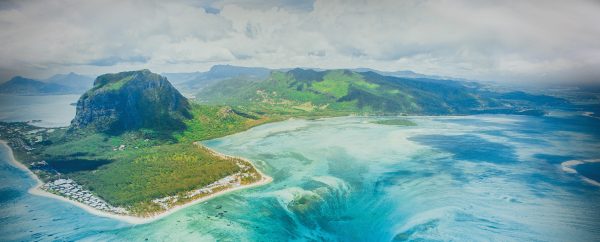 Another few days in Paradise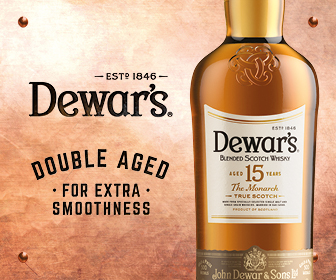 Visiting far-flung locations to play golf for the benefit of readers is a tough life, but someone has to do it. So when Paul Trow was invited to Mauritius for the fourth time, he was finally quick enough to say "yes".
So what makes Mauritius unique? The Dodo, its flightless national bird, has long expired; sugar and tea sweeten the coffers less each year; and textiles, the other historic source of income, can now be stitched up anywhere.
Yet this isn't just anywhere. There might be no direct flight from the United States to this Indian Ocean haven, but it comfortably lives up to its billing as an idyllic, once-in-a-lifetime destination. Ringed by turquoise-blue sea, mint-green coral and gleaming white sand, this fertile island radiates enough color to put a kaleidoscope's spectrum to shame.
And since the 1990s, heaven and earth, not to mention several thousand tons of terrain, have been moved so Mauritius can stake its claim to a share of golf's international tourism boom. Aided by a fecund mix of sun and rain, always with a trade wind in the air, its subtropical climate is ideal both for playing the game and nurturing its courses.
Before 1994, the year of my first visit, the only concession Mauritius made to visiting golfers came via two rather basic nine-holers—the Gary Player-designed Le Saint Geran on the east coast and Maritim near Trou aux Biches in the northwest. Inland was the 18-hole Gymkhana Club at Vacoas, a colonial legacy dating back to 1902 which, while open to visitors, remains predominantly a local members' club.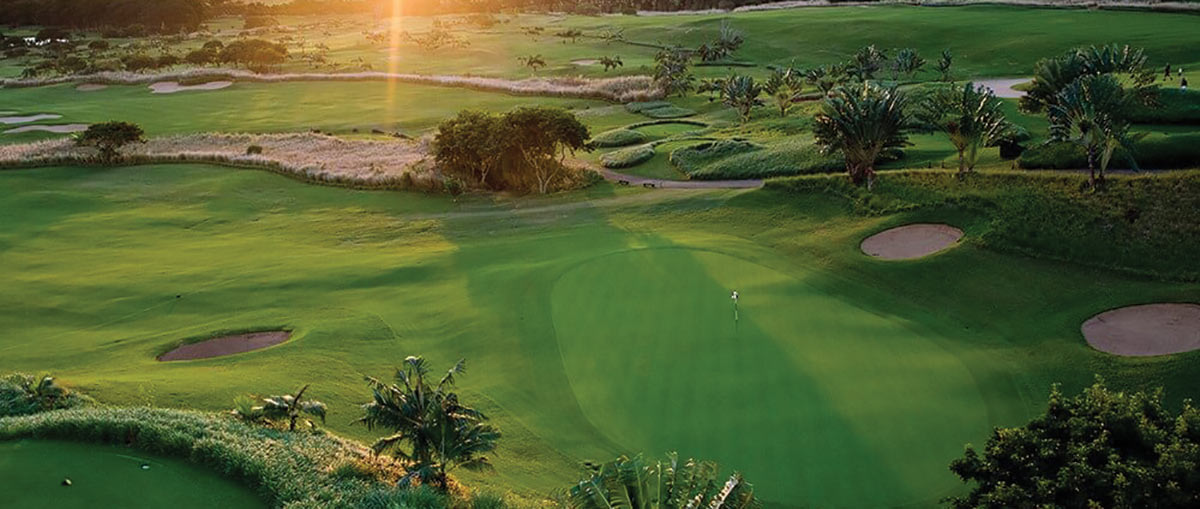 The golf-tourism initiative teed off in earnest on the east coast when the fairways and ubiquitous water hazards of the Legend layout at Constance Belle Mare Plage were shaped out of bush-covered volcanic rock and flood plains by South African Hugh Baiocchi. Pleased with the outcome, the resort later hired Peter Alliss to design its second 18 holes, the Links.
Our group landed at 6.30am at the polysyllabic Sir Seewoosagur Ramgoolam International Airport, named after the first prime minister.
Bleary-eyed but baggage-intact, our first port of call was Bel Ombre on the south coast for a tee time at Golf du Chateau on the Heritage Le Telfair resort. I'd played there twice before—a dozen years ago when the course, carved from a hillside sugar plantation by designer Peter Matkovich, was distinctly raw, and five years later when its condition was more refined. Now approaching maturity, it will be appreciated by participants in the third Amateur Golf World Cup from June 11-16.
Featuring wide, undulating fairways, and large, sloping greens protected by a plethora of water, sand and African elephant grass, the course presents many tricky elevations and blind approaches while two of the 37 rivers that divide Mauritius up like a patchwork quilt, Citronniers and St Martin, meander slyly across the property.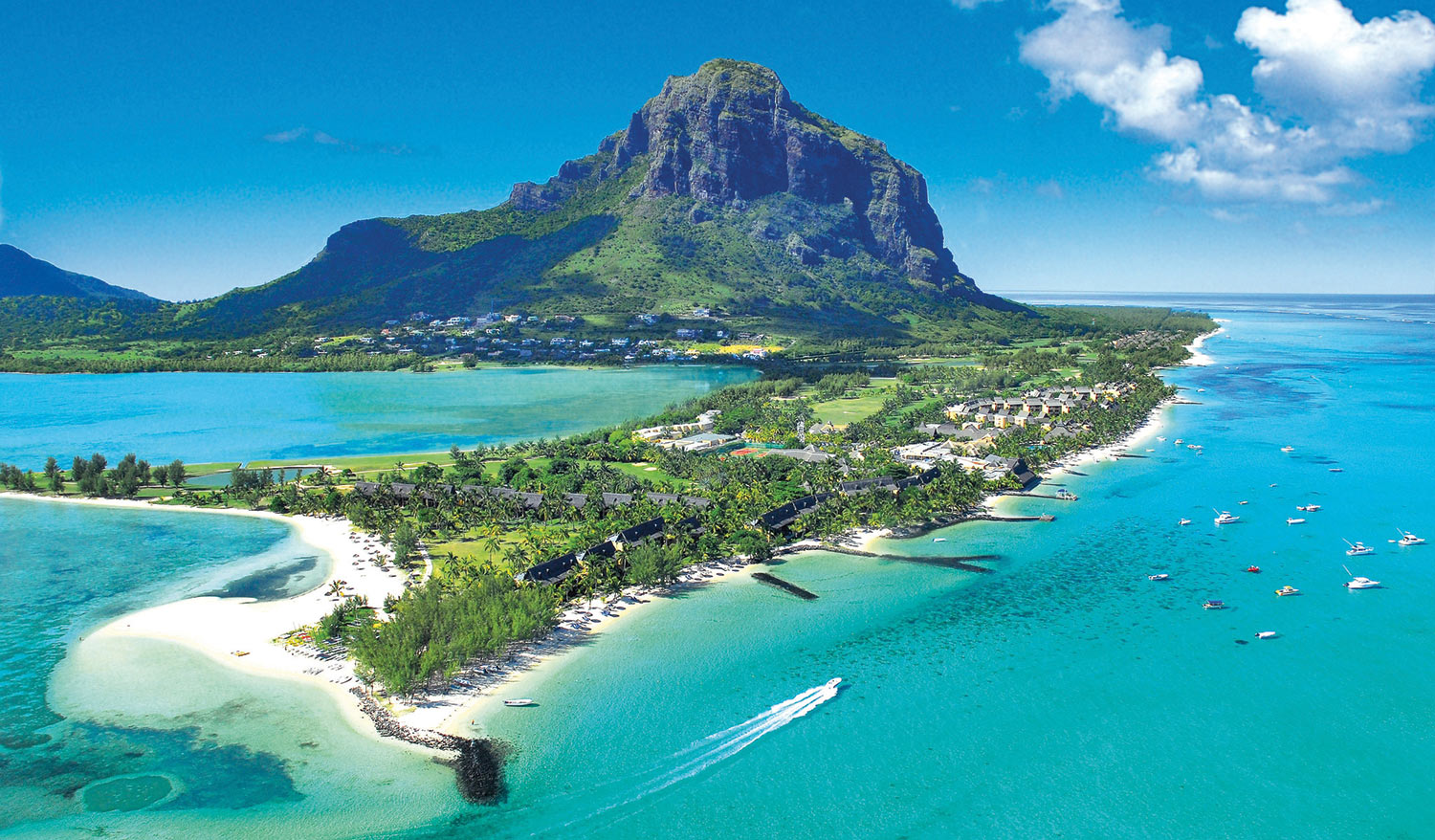 This photogenic venue recently staged the AfrAsia Bank Mauritius Open—a joint venture between the PGA Tours of Europe, Asia and southern Africa—and Matkovich will return soon with fellow South African Louis Oosthuizen, the 2010 [British] Open champion, to fashion its second, and the island's 11th, 18-hole layout.
The next morning we tackled Paradis Golf Course, plotted onto a 300-acre peninsula by another South African, David Dutton, as a faux links, totally exposed to the wind. Some holes run by the sea, like the spectacular par-5 16th (overshoot the green and next stop Madagascar), or across the inlet which almost turns the peninsula into an island.
Our round, 23 years after my previous game there, convinced me it's now mainly a parkland course—due to modifications by Zimbabwe's Tony Johnstone and the flourishing stone pines and palm trees that frame its narrowing fairways.
Towering 1,824 feet above like a vigilant schoolmaster is the basalt Le Morne monolith which was designated a UNESCO World Heritage site in 2008 and, to some eyes, resembles Rio de Janeiro's Sugar Loaf Mountain in miniature. Despite the proximity of the mountain, though, the course itself is totally flat and easily walked.
Once your round is over, it's only a short stroll to the sanctuary of the Dinarobin and Paradis hotels, their numerous bars, restaurants, beaches, spa treatments and swimming pools. And for those with energy still to burn, six floodlit tennis courts are on site.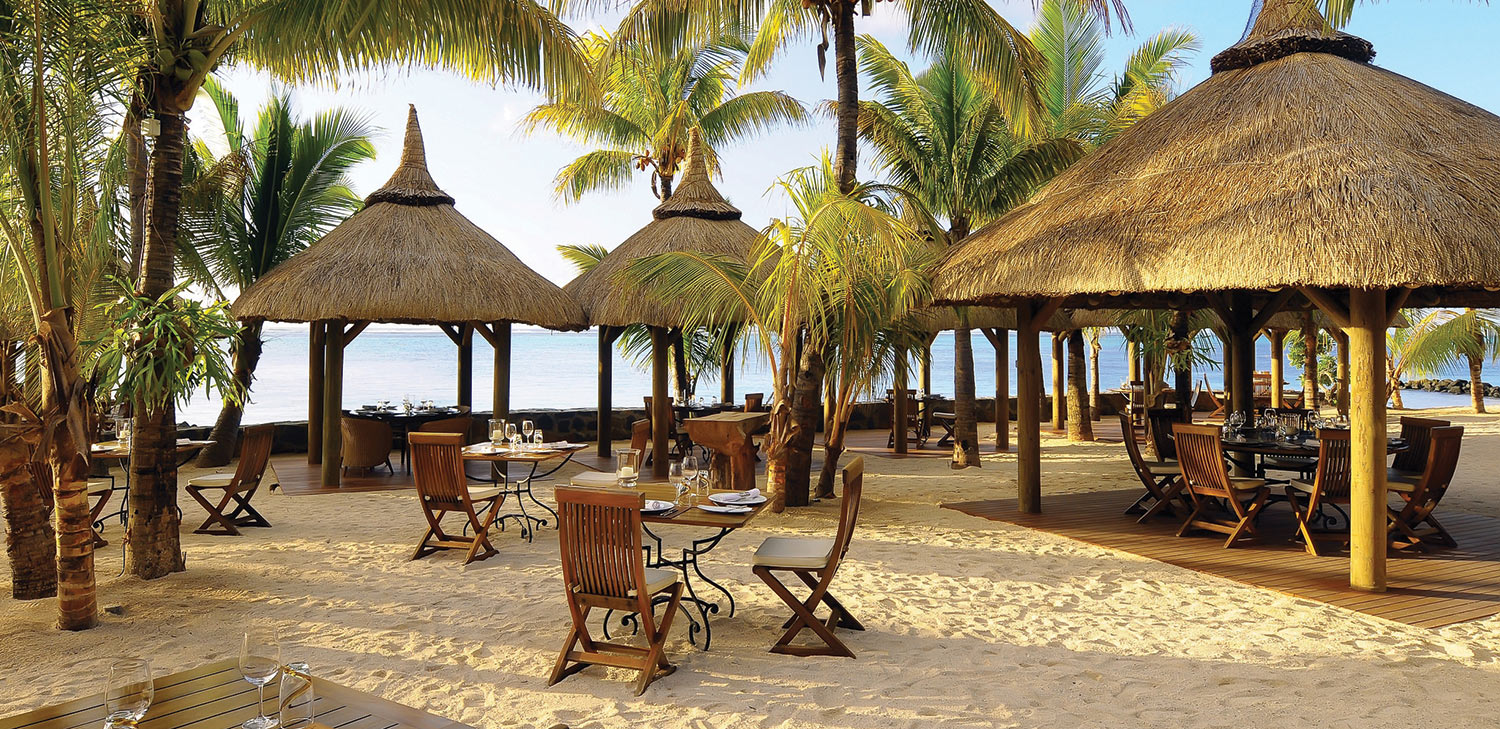 Measuring just 40 miles from north to south and 28 at its widest point, Mauritius is a botanist's dream, home to a bewildering variety of trees, some indigenous but many introduced. Red flames and purple jacarandas were in full bloom during our visit, along with the more perennial Banyans and palms.
Established a millennium ago as a trading outpost by Arab sailors, Mauritius became a Portuguese stop-off en route to the Far East in the early 1500s. The Dutch settled a century later and named the island after Prince Maurice van Nassau. It was claimed by France in 1715 and eventually came under British control 200 years ago, after the war with Napoleon.
Slaves were imported from Madagascar to tend the plantations, but when slavery was abolished workers arrived from India, thus establishing the cultural diversity that characterizes modern Mauritius.
The official language is English though French is also taught in schools. Meanwhile, the majority Indian community speaks mainly Hindi or Bhojpuri along with Creole, a popular though ungrammatical patois that, bizarrely, contains no verbs.
The cuisine is an enticing blend of Indian, French and Chinese influences, spicy without being too hot. Among the highlights are chicken, wild boar sausages, shoals of fresh fish and cornucopias of fruit.
The Christian, Islam, Hindu and Buddhist religions happily co-exist and the native population, 1.26m at the last count, has risen above the poverty line thanks to a 5% annual growth in tourism (a record 1.34m visitors came in 2017). Fortunately, overcrowding seems not to be an issue at the hotels because the influx of tourists is spread evenly across the year—good news in 2018 with Mauritius celebrating its 50th anniversary as a parliamentary democracy.
To keep pace, the road network, clogged up a decade ago by 10mph tractors, carts bulging with cane and rickety push bikes, has made a swift transition from the dark ages to the 21st century—witness the freshly-surfaced highways that now circumnavigate the island, and lead in and out of Port Louis, the capital.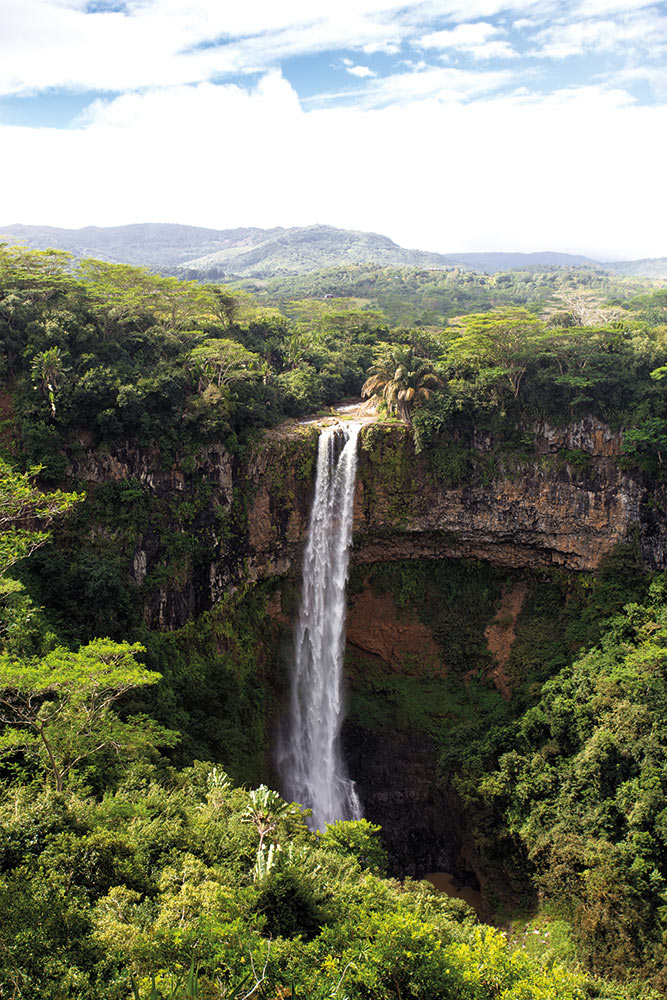 Heading up the peripheral highway on our final day, we arrived in good time at Mont Choisy, a new Matkovich course built near Trou aux Biches on a 200-year-old sugar farm owned by the wealthy Harel family.
Its gently rolling fairways are lined with thousands of baby palm trees that have much growing to do, imaginative mounding, pervasive bunkering and snaking waste areas covered with black volcanic soil.
Decorating the boundaries are brick structures, chimney stacks and fermentation vats that date back to the property's 19th-century plantation days. On the back nine are three memorable holes—the short, risk-reward par-4 13th where the fairway is split by a ravine yet the green is reachable for longer hitters; the long, straight par-5 14th once used as an air strip; and the island-green par-3 16th.
Alas, our visit coincided with an outbreak of unseasonal weather—icy wind and horizontal rain. Ever the pragmatist, I left my clubs on the bus and made my inspection from the safety of a cart. Even then I ended soaking and shivering! Let's hope Mauritius has one more invitation up its sleeve so I can return to Mont Choisy in more clement circumstances!
Four other excellent 18-hole resort courses have opened in the last 15 years. They include Ile aux Cerfs at Shangri-La's Le Touessrok and Four Seasons' Anahita—an east-coast duo designed respectively by Major champions Bernhard Langer and Ernie Els.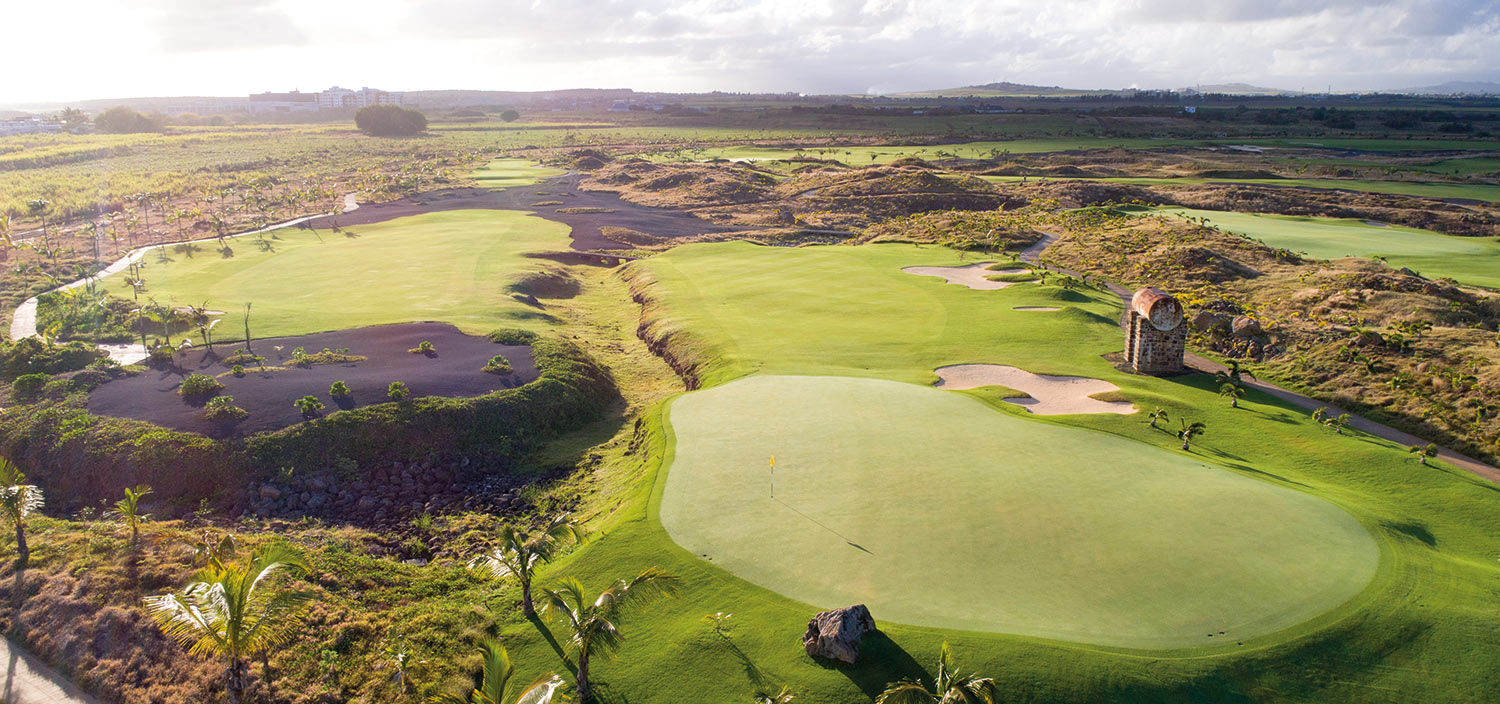 Accessed by land via a wooden bridge that leads to the Langer layout and the Michelin-starred Safran Indian restaurant, Le Touessrok can also be reached by helicopter and private boat. The compact though florally resplendent course reverberates with risk-reward options, but usually there's a mangrove carry to be navigated.
Anahita, a longer though more pedestrian layout, is defined by its signature hole, the par-5 4th. Assuming an accurate and sufficiently lengthy drive, the second shot should be shaped left to right into a raised, undulating platform of a green guarded by a front bunker and two traps behind that provide a modicum of protection from the ocean.
Completing the Mauritius golf roster are Tamarina, on the west coast (near the oldest of the island's growing number of designer shopping malls), Matkovich's newly-opened Avalon Golf & Country Club in the south, and a 9-hole pitch-and-putt aimed at beginners at Beachcomber's Shandrani resort near the airport in the southeast.
It's true to say of most upscale exotic destinations that where there's golf there's realty. Mauritius, no exception, is keen to attract investors to the estates that adjoin its courses.
On offer are permanent residency rights for individuals or couples (and their offspring up to the age of 24) spending at least $500,000. Knowing that people might baulk at splashing out on a home so far away, the government is dangling an additional carrot that might appeal, especially to retirees—reside for a minimum of 183 days per year and enjoy the island's personal income tax rate of 15%.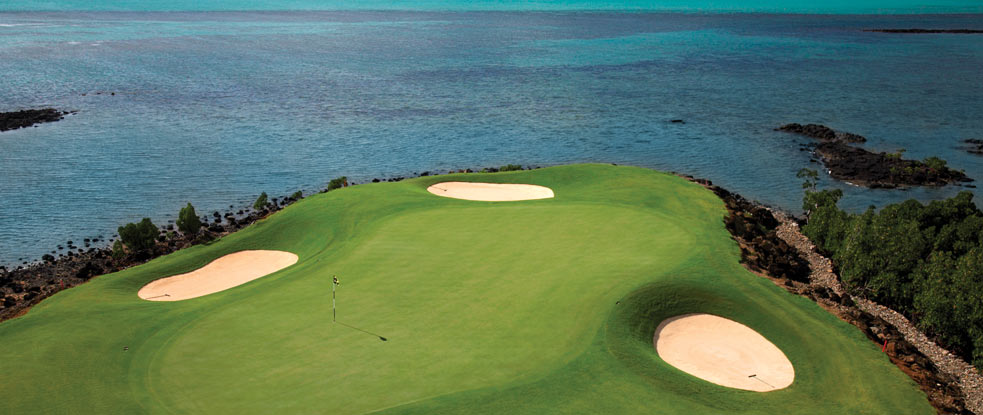 Anyone taking up this offer will have opportunities to explore thoroughly the beaches, lagoons and reefs we only fleetingly glimpsed through our bus window, and maybe even acquire a passion for surfing, snorkeling, quad-biking, zip-lining or fishing.
For those turning their attention inland, there's much to gladden any environmentalist's eco-sensitive heart. The Black River Gorges National Park, for example, teems with rainforests, waterfalls, hiking trails and wildlife like the flying fox.
Meanwhile, the attractions in Port Louis include the Champs de Mars horse racing track, Eureka plantation house and 18th-century botanical gardens.
Mark Twain, habitually prone to exaggeration and hyperbole, wrote during his round-the-world tour in 1896: "You gather the idea that Mauritius was made first and then heaven was copied after Mauritius."
Hyperbole, yes, but not too much of an exaggeration!