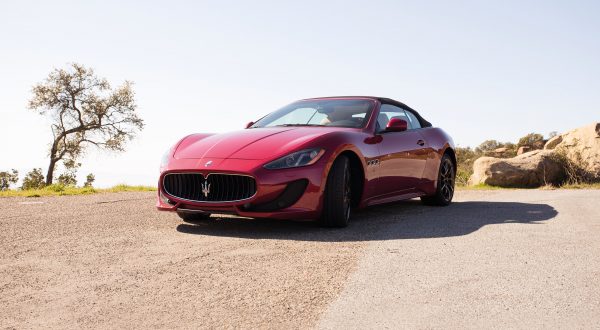 Behind the Wheel: 15 years of test drives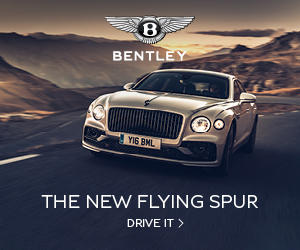 One of the great perks of being Kingdom's editor-in-chief, surely, is having the chance to drive so many incredible automobiles. Here are just a few rest-stop moments from 15 years in the [premium leather] driver's seat…
By Reade Tilley
It's true: I put dad's brand new Datsun through the wall of a mobile home kitchen—I broke everything but the kitchen sink! But it was only a small pickup and no one would say the clutch wasn't touchy. And I was 10. That was before back road races in high school, before the summer job when I dumped the clutch and tried to catch a wheel in a garbage truck (bad result), before I jumped my Acura over some tracks near Mud City, Arkansas… And it was certainly before Kingdom, before someone decided to trust me with cars that cost more than my childhood home. "Have fun!" they'd say as they handed me the keys, and boy would I, pulling away with nary a tire squeak as the representative from Maserati or Aston Martin or Bentley or whichever looked on. But once I got around the corner, well, you don't read car features to learn about the radio.
I'll pause to mention that somewhere along the road I picked up some training, had a short stint in Spec Racers, little 1.7L Renaults that were great fun, I grew out of my teens and I stopped being stupid. Mostly. Still love speed and driving aggressively when it's warranted, but I haven't hit a house since my pre-teen years and I haven't dumped a clutch since forever. So much the better as the cars in Kingdom tend to be works of art, often requiring hundreds of hours to hand-build. Variously thrilling, boring, temperamental and puzzling, whether we loved them or not, the cars we've reviewed over the last 15 years have yielded some great behind-the-scenes stories. Here are just a few: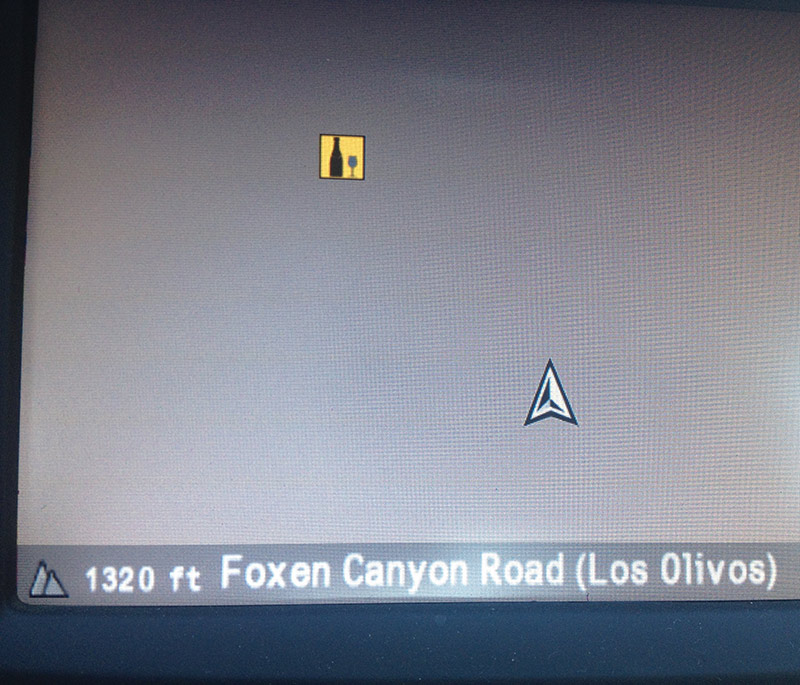 Navigazione
In 2013 I called Maserati's new GranTurismo Convertible Sport "one of the company's best offerings ever" because its high-performance fun could be shared thanks to "two actual, real, adult-sized rear seats," impossibly rare in the class. I took a light touch with the non-performance aspects of the car and specifically with the navigation system, which I understated as "basic." In fact it was hilariously awful. We tested and photographed the car on California's Central Coast, which is covered in well-mapped good roads that connect a network of known wineries and five-star destinations. And yet the Maserati's nav screen didn't offer many clues off the highway, failing to display not only buildings and waypoints but also not showing any roads. No lines. Nothing. We spent the week as an arrowhead moving through a grey field, sometimes passing a blue dot, sometimes approaching green squares. Still, the nav system had one use: it showed little pictures of wine bottles and glasses where wineries were located, a trick that delighted my wife when it first occurred. "Italian navigation!" she laughed at the time. "Who needs to know where you are? The wine's over there—just point the car and go!"
For the price ($142,000 as tested) I reckoned consumers could expect better, but on the other hand, as I pointed out, "you don't—or you shouldn't—buy a car like this for electronic gewgaws and cup holders." Performance was great and it knew where the wine was. Saluti!
The only other tech peculiarity of note came on a Bentley, a convertible Continental. Bentley had dropped the car at our hotel earlier in the day and left the keys at the front desk (again in wine country). Excited at the prospect of three days rushing past vines with the top down, my wife and I were at first dismayed, and then amused, to find that, once opened, the electronic top was reluctant to close. And once you'd coaxed it up, it waited until you walked away and then it re-opened itself. Locking the doors also dropped the top—and set off the alarm—and so the car remained unlocked and exposed. But funniest of all, perhaps, was the elegant Breitling clock on the dash, which would suddenly spin backwards at high speed, or maybe forwards, then stop, reverse, jump forward again and then quit altogether On our first morning, pre-coffee and with a full schedule of shooting and location reviews ahead of us, my wife and I got into an argument about something. "Hell!" I exclaimed. "I wish we could just rewind this morning and start over!" Suddenly the clock started spinning wildly backwards, immediately causing both of us to laugh and to forget the fight, whatever it was about. I decided the car's quirks weren't all bad. In fact, the culprit wasn't a Bentley issue per se, but a problem with one of the car's two batteries. Bentley sent a tech and sorted the problem that very afternoon, and the car performed marvelously for the rest of the weekend.
Crossfire Hurricane
I'd already driven nearly everything Bentley made (for consumers) when I got a call from their representative one day: "You want to take the new Mulsanne out for a spin?" she asked. Hmm. It might surprise you, but I didn't jump at the opportunity. Usually I'd take a car for a few days and give the vehicle a proper going-over. This necessitated having the time to take a trip or, if I stayed home, a safe place to park the car. It was the autumn of 2012 and my wife and I were living in Brooklyn, in a neighborhood then described as "up and coming," and so parking a $300,000+ luxury auto on the curb overnight was not an option (unless Bentley wanted it re-painted, and they certainly did not). Also I was busy, and so I tried to throw the rep off: "That thing's huge," I said. "Do I get a chauffeur?" She didn't blink: "What time do you want him to pick you up?"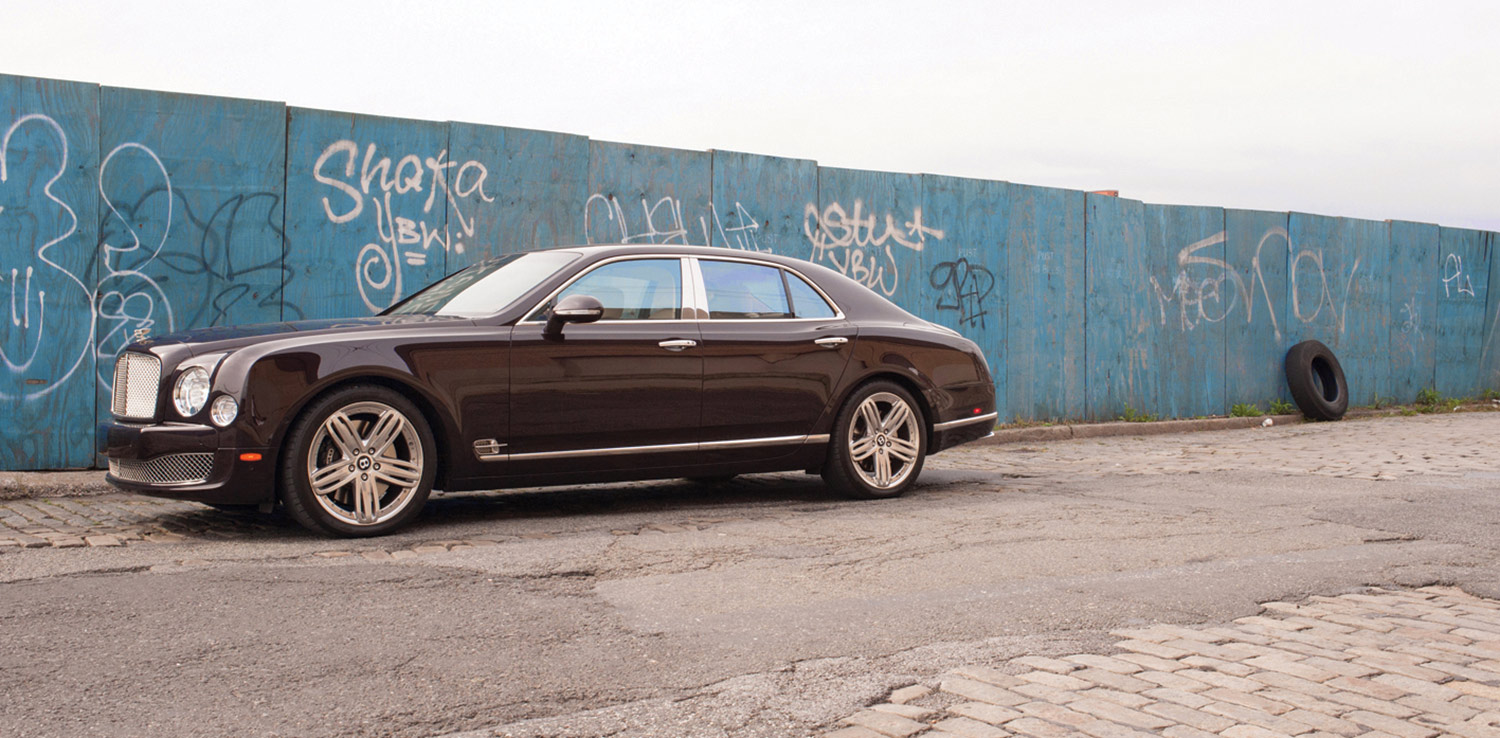 Tony arrived downstairs around 10 in the morning on Saturday, and to say the Mulsanne caused a stir on our block is putting it lightly. Mrs. Lee came out of her deli to stare, as did the guys from the pizza place across the street, the ladies from the laundromat and every male between the ages of 2 and 92 who could get there. "Dat a Rolls-Royce?" No, it's a Bentley. "A what? Can I sit in it?" No. "Can I sit on the hood and take a picture?" No. "Is it expensive?" Yep. "C'mon, what if I just lean on it?" No. And so on, until my wife came downstairs.
Tony held the rear door open while we climbed aboard, then we headed to pick up a photographer friend and his wife. This particular friend of mine is a tremendous artist whose photos regularly appear in top publications, and over years of wine-fueled dinners he's emerged with sentiments some might call anarchist or even communist. Accordingly, I thought picking him up in a chauffeured Bentley would confuse him, and the look of stunned bewilderment on his face when we arrived gave me tremendous satisfaction. After a pause, he got in and we took off, suddenly realizing that the back seat of this huge, lush car is really only built for two. I sat in front while my wife ended up between our friends in the back, her long legs perched on the floor "hump," not at all comfortable. We had Tony drive us up to the town of Sleepy Hollow to find Washington Irving's grave (it was Halloween), we had lunch and everyone had a great time. Then, just as we were driving my friend home, he leaned forward—a little anxiously—and said, "Wait, aren't we going to go through Central Park? You can't be in a Bentley with a chauffeur and not go through Central Park!" So we did, and he had a blast watching pedestrians and people on bicycles scatter out of the way and glare at us as he sat in the back seat and waved. Anarchist behavior of a sort, I suppose, and it was tremendous fun.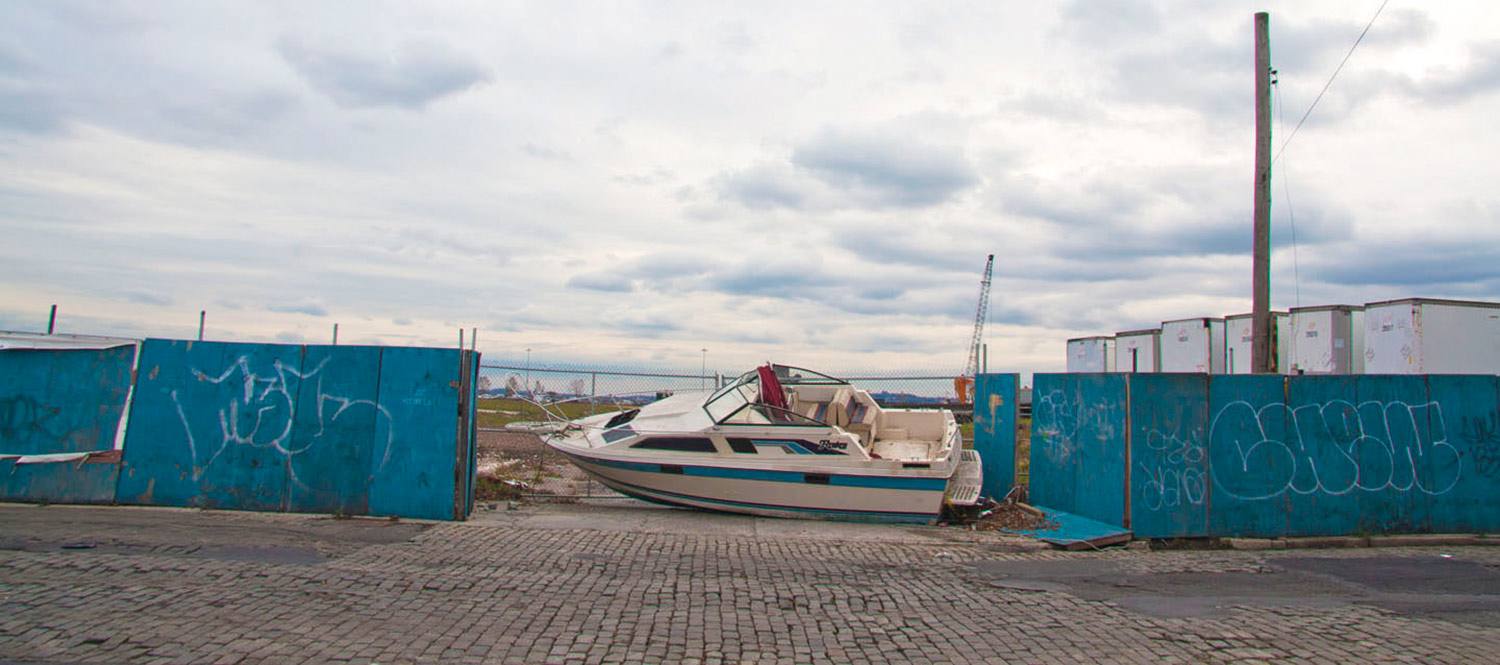 The story could end here, but there's an epilogue: We only had Tony for the Saturday and we still had to drive and to photograph the car before returning it to Bentley, which meant it was mine for at least one night. For insurance reasons most NY parking garages won't take cars worth more than $200,000 (at the time, anyway). Our Mulsanne clocked in well north of that but I managed to convince a hotel to hold it until sunrise Sunday, when I picked it up. We had to shoot early because, you might remember, this was the year Hurricane Sandy hit New York and landfall was forecast for Monday. We photographed the Mulsanne in several locations, including one by a graffitied blue fence, then wrapped early and called Bentley: "Come get your car," I said. "No can do," their rep replied. "The storm has us scrambling and all our drivers are out. It's yours 'til Wednesday at least. Take good care of it." Living one block from the water in our up and coming neighborhood, with a large storm surge predicted, the hotel garage now refusing to take the car and my name on the dotted line taking responsibility, I started dialing numbers—I was not getting stuck with this car. An answer to the problem came via Tony, who suggested Lincoln Center: "Those opera singers, they're always in Rolls-Royces," he said. The sky was growing dark, the rain had started and the streets were filled with billowing bags, leaves and trash flying around. Plenty of traffic signals were already malfunctioning, but I piloted the elegant, handcrafted liability out of Brooklyn and up the West Side Highway to the garage under Lincoln Center, where it was received. I put the keys in an envelope, dropped that at the garage office, texted Bentley the address and then I walked into the rain to grab a cab, never so happy to be rid of a nice car. Days later, while I was working in London, my wife emailed a picture: the blue fence covered in graffiti near our apartment where we'd taken some photos. Sitting almost exactly where the Bentley had been parked was a boat, lifted by the surge and set down on the cobbled street. Bullet dodged.
Others
A formidable car in terms of both comfort and drivability, the Mulsanne isn't personally my cup of tea (yet?). Nor were the various Rolls-Royces I've driven for Kingdom. Make no mistake: they're superlative machines and, as with a few other top motors in the class, you'll catch a lot of looks from others when you're in them. However, the ogling hordes aren't looking at you, they're trying to see into the back seat because, if we're being honest, that's where you want to be sitting in cars like these. How else could you enjoy the monogrammed crystal decanters and full-recline massage seats? Still, cruising south at 80mph on I-405 in Los Angeles in a Phantom II, I put my foot down and got a surprise. I remember thinking, "Weird; nothing." But then I glanced at the speedo and saw that I was at 120 and climbing fast—with almost no sense of acceleration. I could have had a glass of Chardonnay on the dash and not a drop would have spilled. Astoundingly impressive, and an argument for sitting behind the wheel.
Far less expensive but nonetheless impressive, BMW's 750i xDrive wowed us with its "functional luxury," a near-perfect integration of user-friendly tech and the driving experience. If the tech here is obvious (heads-up display, "air gesture" controls, usable in-seat massage functions and more), the tech in the 2017 Acura NSX is all under the hood, but what an impact it makes. It took a few days to get acclimated, but once I and a photographer friend (who's also a top driver) grew comfortable with the car's incredible electronics and systems, our driving experience was taken to another level. Repeatedly navigating a near-right-angle turn on a road I know like the back of my hand, we kept increasing our speed until—well past my comfort level—I gave up trying to find the car's limit. It exists, certainly, but the NSX's sophisticated stability and cornering system had so far eclipsed my own abilities at that point that we'd entered pants-wetting territory, and for the next pass my friend was ready to climb out and watch me go it alone. As I wrote in the piece last year: "You're faster in this car, though I'll pause to mention that it doesn't make you a better driver, exactly, even if it yields better performance." My friend and I finally concluded that, "it's a strong bet that the supercars of the future will more closely resemble the 2017 NSX than they will anything else currently on the road. For those who want to drive on the cutting edge, this is it." And I stand by that today.
Everything from Aston Martin was top drawer, absolutely fantastic, but you pay for it of course. Likewise, everything from Jaguar has been superlative, and at an unassailably reasonable price point, and not just compared to Aston. When we reviewed the 2010 XFR, there were only two 500hp+ business sedans available for less than $100,000: The standard-setting 500hp BMW M5, with a base price of $85,700, and the 510hp Jaguar, based at $62,000—hardly pocket change in terms of a difference, and with no loss of performance or quality. Likewise, the 2013 launch of the F-Type thrilled us: the V8S trim we tested was "wind in the hair, passenger hanging on for dear life, slammed back in the seat laughing like a maniac as you roar down the highway" fun, I wrote, while the as-tested price of $104,620 offered more bang for the buck than others in the class, making the F-Type one of our hands-down favorites ever driven for Kingdom. Plus, who doesn't feel like a rock star in a Jaguar?
We drove various SUVs over the years as well, with Mercedes' offerings coming through as what you'd expect from a top brand—fine, good, lovely, more than capable—but without delivering the pleasant surprises of, say, the marque's redesigned SL550, which we loved. Land Rover's 2010 LR4 was a more than capable SUV as well (to be expected), but it had a little something extra. In fact, along with the F-Type, it emerged as one of my favorite Kingdom test vehicles, preferable even to its more expensive siblings. Hard to say why a car ultimately feels right, and of course that's subjective, but we did have favorites. With bottomless pockets I'd have everything that's appeared in Kingdom's pages, though facing the daily conundrum of what to drive would be daunting indeed. For now I'll content myself with the knowledge that there are years of good drives and great stories yet to come and miles of open roads to explore, all of them free of pesky mobile homes that can get in the way of young (and young-hearted) drivers who just want to go, go, go.