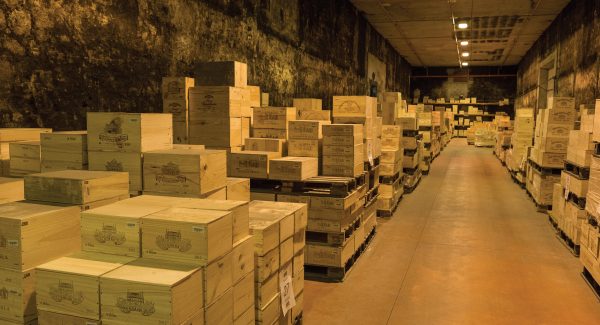 Buying Bordeaux Wine
Located in the heart of Bordeaux and filled with 2.5 million bottles, for fine wine aficionados Millesima holds perhaps the most valuable warehouse stock in the world. Kingdom was welcomed in for a tour.
It is cool and slightly humid in the Millesima cellar in Bordeaux, as it is all day, every day, without fail. The conditions are not geared for human comfort—although they offer welcome relief from the July heat in southwest France—but for the well being of the finest bottles of wine in Bordeaux.
Wine has been stored within these double-thick stone walls for two centuries, dating back to a golden era of Bordeaux wine production in the mid-19th century. The industry prospered back then thanks in large part to a free trade agreement with the UK, where Bordeaux wines were—and remain to this day—highly prized. The other crucial development was the Bordeaux 1855 Classification, which gave the wine trade a hierarchy and structure that is still adhered to.
Millesima's cellars are just across the road from the Garonne River, and in past generations, barrels of wine would be rolled down from the cellar and straight onto ships heading up to the Bay of Biscay and the Atlantic, and from there, very often to the ports of the south of England.
Millesima is a wine shop, but on a global scale, selling the world's finest wines to clients in over 120 countries. Bordelaise (native of Bordeaux) Patrick Bernard founded the business in 1983 in what was a revolutionary move in an industry wrapped up in age-old tradition. Bernard had worked as a 'negociant', a wholesale wine merchant, but he took a new direction by selling direct to consumers.
Bernard retired at the end of 2016 and his son Fabrice has taken up the reins on a business that turned over $36 million in 2016, with 80 percent of sales made via Millesima's website.
"When my father founded Millesima he wanted to create a wine shop that he would want to buy from," starts Fabrice Bernard, as we take the long walk through the biggest wine cellar you could imagine, from where 22,000 customer deliveries are made each year. "Today we have something like 11,000 different products but we are working towards a range of 20,000 over the next three years. We want to improve the range of Spanish, Australian and American wines we offer.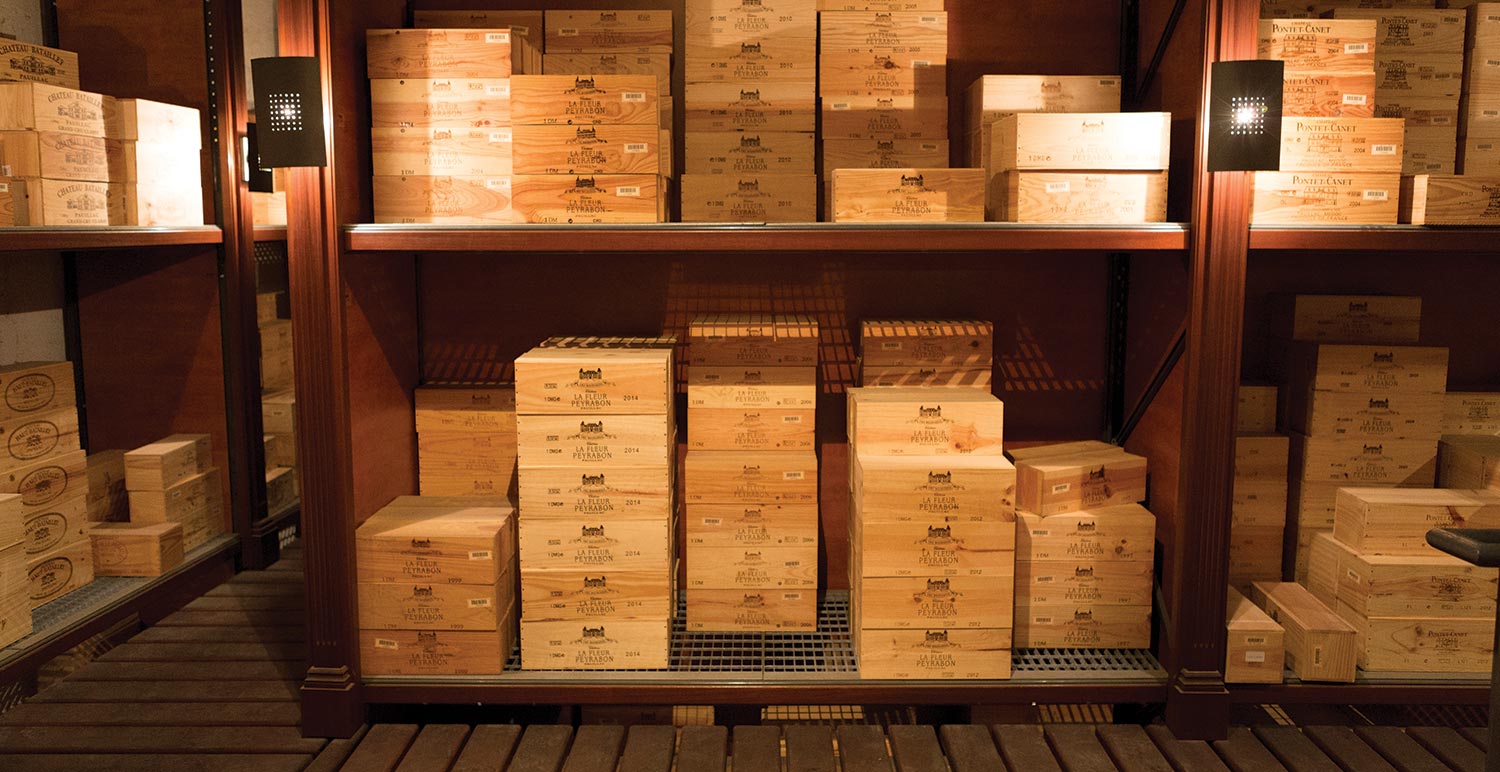 "Three years ago we started selling Italian wines and now they represent six percent of our turnover. In 10 years we want to reach a turnover of 50 million Euros."
Call that $60 million.
While 40 percent of Millesima's stock now comes from outside its home region of Bordeaux, 60 percent remains homegrown and Millesima has become one of Bordeaux's most significant dealers in 'en primeur' wines, or what is also known as 'pre-release' or 'futures' wines. This is where Millesima's international service really comes into its own; enabling fine wine enthusiasts and collectors to invest in the best wines while they are still in the barrel, which often means securing bottles at their cheapest price. Once a fine wine is bottled its price generally rises, and as long as demand for such a wine continues as predicted, the price tag on the bottle rises as stocks gradually deplete.
"Every year we buy 300 futures products," says Bernard. "Mostly from Bordeaux but also from Burgundy and the Rhone Valley."
Like any futures market, investing in future wines is a gamble and Bernard has to trust his intimate knowledge of the wineries and growing conditions in deciding in which futures to invest, but more than anything he needs to trust his keenly developed sense of taste.
"Tasting the wine is very important," he adds. "We taste wines all the time, and one tasting session might include 40 wines. That is the only way to be sure that the wine is of the quality that we want, and to make sure a wine truly represents its terroir.
"Our goal at Millesima is to give you wines you want in your cellar, so I have tasted all the wines two or three times and it is my job to say, okay, this wine is very nice this year, so instead of 10 cases, I want to buy 100 cases.
"With 2016, for example, it is a great vintage. I have bought 24 million Euros of 2016 wine and we are very excited about it. It is really incredible."
Millesima's Ingrid Miossec, who manages sales to the United States, adds: "And we only buy direct from estates to guarantee that the wines have only ever been sold twice, by the wine estate and by us. This way, we know for sure the storage conditions are perfect and that we can provide our clients with exactly what they want."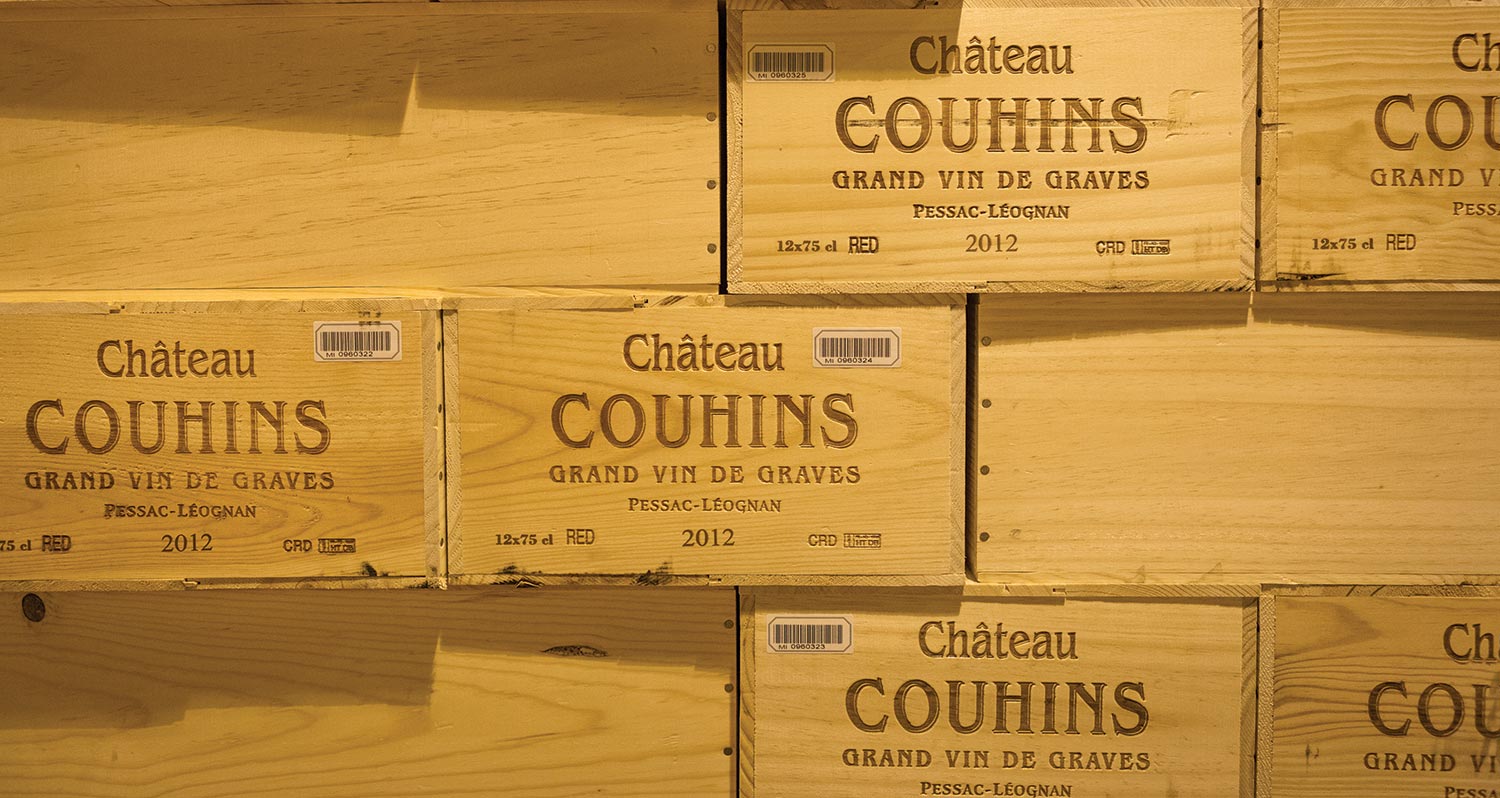 New York state of mind
Millesima has a store in New York City, on Second Avenue in Lenox Hill. The company offers the broadest range of Bordeaux wines in the United States and saw US sales grow by 20 percent in 2016, with similar growth forecast for 2017. The US has now become Millesima's second biggest market, after France itself.
The other advantage of buying futures wines is that customers can choose what bottle formats they prefer, whether it be bottles, magnums, double magnums (or "Jeroboam"), or even larger.
We arrive at some shelves filled with Champagne in large format bottles. The wooden box containing a melchior of Champagne would not fit into a small-format car. This Drappier Carte d'Or has a price tag f $3,000, it's 36 inches tall and contains the equivalent of 24 bottles. Perfect if you want to serve 100 guests from the same bottle, but you'll need at least two people to handle the pouring.
Bernard puts me on the spot: "Do you know how many people you need to drink a magnum of champagne?"
What? Me?
"How many people?" he demands.
Er, I dunno. 10? 12? (Obviously the wrong answer. We're in a Bordeaux wine cellar for goodness' sake, not the Convent of the Blessed St. Mary.)
"Oh no, I do not want to drink with you!" Bernard finds this hilarious. "The answer is two people, but only if one is not drinking!" More laughter. "That is what the owner of Laurent Perrier used to say."
But there is a serious point with these large formats and it comes back to the thought of Patrick Bernard establishing Millesima to be "a wine shop that he would want to buy from".
"Wine is a passion," says Fabrice Bernard. "If you have a dinner for 10 friends it is very nice to have a double magnum of wine on the table.
"We want people to have exactly the double magnum on their table that they want, and that is why we give so much attention to what we buy, to storage, and delivery conditions are also very carefully controlled. We take great care."
If you want the best of Bordeaux delivered to your home visit millesima.com for more information.