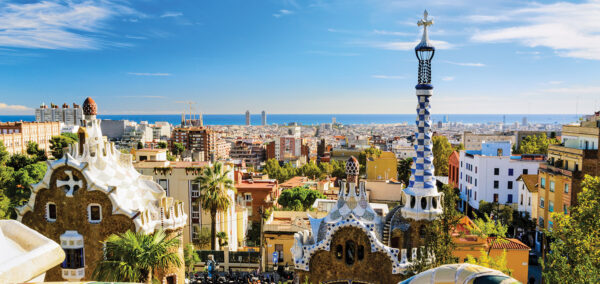 Catalan state of mind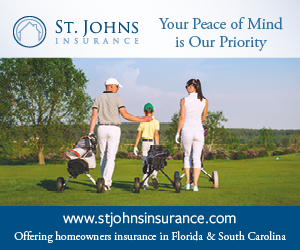 It reaches up to France, sunbathes by the Mediterranean, and has a heart that stays true to the vivacious city of Barcelona. It fought against Fascism in the Spanish Civil War and resisted Franco's dictatorship. It has its own language and was once a proud principality; despite recently voting to be an independent country, it remains part of Spain. Still, there is no disputing its distinctiveness, which includes wonderful wine, stunning architecture and—if not its own state—at least its own state of mind. Benvinguts a Catalunya
John Halnan tours Barcelona, Robin Barwick visits the renowned PGA Catalunya, while Paul Trow jets out to the Balearic isle of Mallorca.
Viva Barca
Barcelona sweeps majestically down from Mt. Tibadabo to the Mediterranean where the chaotic Gothic Quarter and port lie, making the city easy to navigate. It is down in the dark, narrow, winding streets around the port that the city started life and where you can really feel Barcelona's heartbeat. With each passing architectural epoch the city expanded uphill in a more open, organized fashion but we'll start right in the middle.
Barcelona's main square, Plaza Catalunya, is an ideal central point for visitors, and before heading down the famous Ramblas try a carajillo (espresso with brandy) in the historic café Zurich and soak in the scene. This is likely to taste a lot better than the water from the nearby Font de Canaletes, although the legend goes that taking a sip guarantees you fall in love with the city and that you will one day return.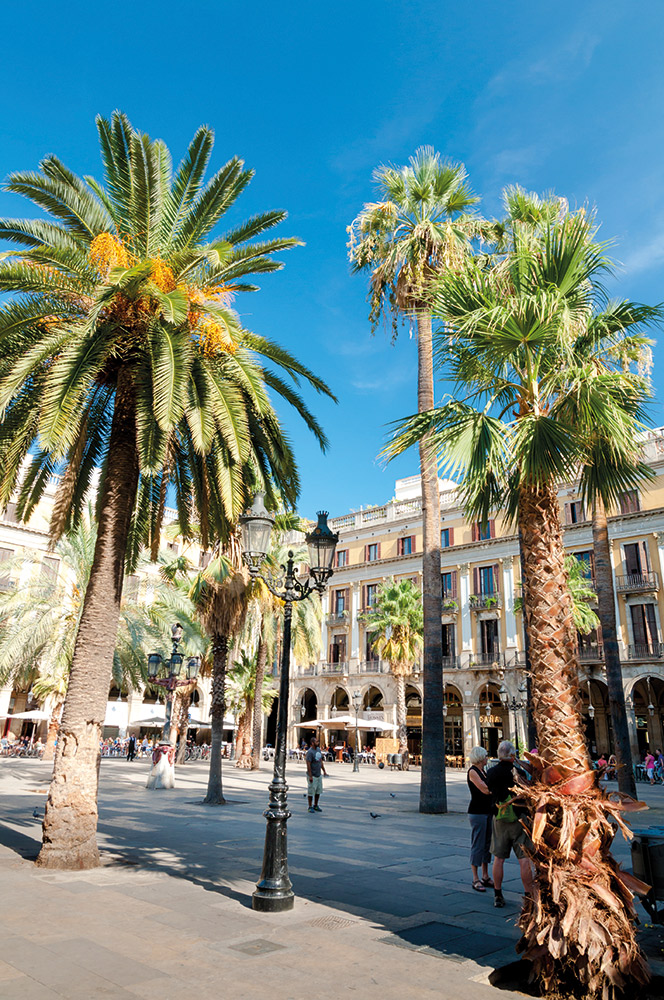 The Ramblas is Barcelona's main promenade, and despite being blighted by stalls of tourist junk it sets up a lively stroll down the hill and a chance to take in humanity. Off the Ramblas is the authentic, buzzing Catalan food market, La Boqueria, and further on sits the Opera House, Liceu, featuring a strikingly opulent interior.
From the Ramblas you can ramble into the 19th century Plaza Real, which is distinct thanks to Antoni Gaudi's wrought-iron streetlights. More on this incredibly unorthodox architect and designer later (which is inevitable in Barcelona, where Gaudi's somewhat psychedelic influence is vivid and pervasive).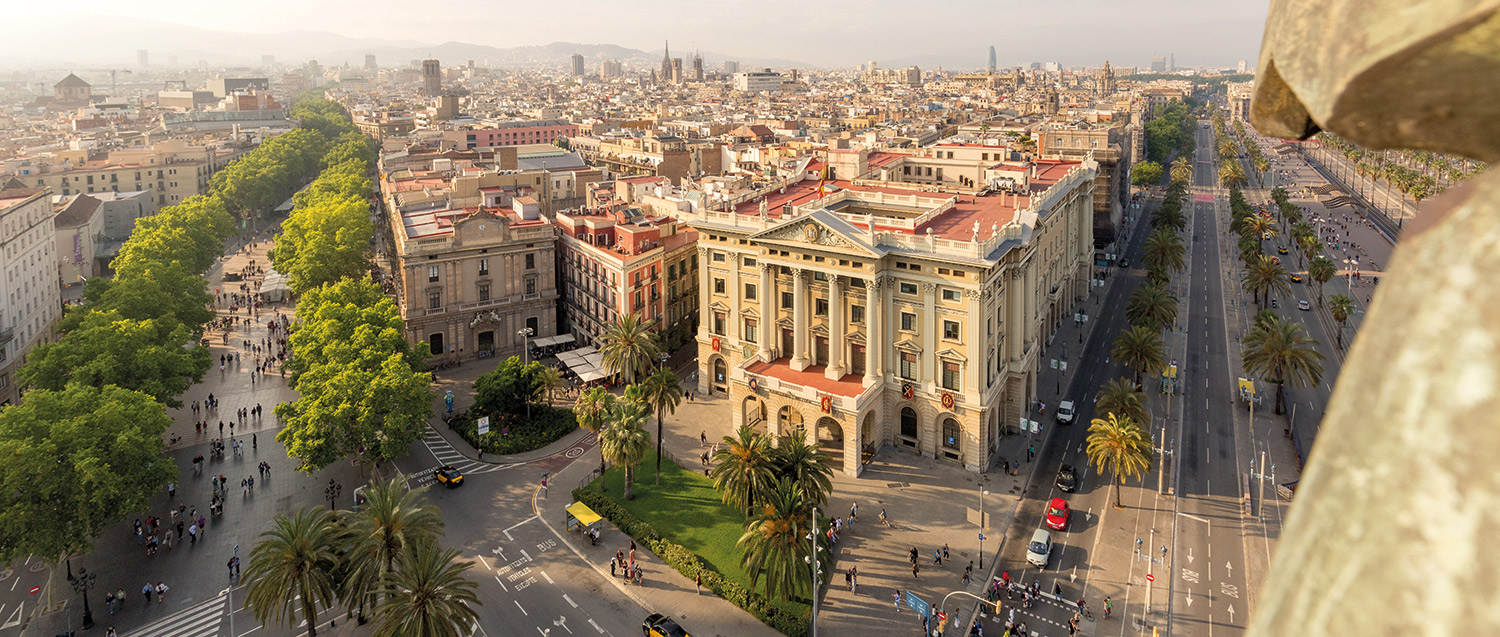 Like in many southern European cities there is a casual and very appealing café culture in Barcelona, and it is thriving in the Plaza Real, where locals and visitors alike share the bounty of outdoor seating to enjoy tapas.
From Plaza Real you can wander down into the depths of the shady Gothic Quarter, where you might find a small, cavernous bar on a street corner serving local beer, wine and brandy at local prices, and where time has a habit of slipping away faster than you might expect. If you would like to return to the same bar for another taste of Barca laid bare, you'd better have a ball of string in your pocket to guide you back through this medieval labyrinthine.
Alternatively, head towards the marina to find the lively Can Paixano (La Xampanyeria) Cava bar. You can't go far wrong with a bottle of the local Can Paixano Rosat Semi Sec, along with its plates of meats and cheeses, which is why the bar is standing room only and never fails to attract everyone from the locals young and old, hipsters and artists from near and far, and where the low prices are balanced by high authenticity. More salubrious is La Vinoteca Torres on Paseo de Gracia—a modern, sophisticated wine bar with superb food. Owned by one of Catalunya's premier wineries, it stocks many of Catalunya's finest red wines and Cavas.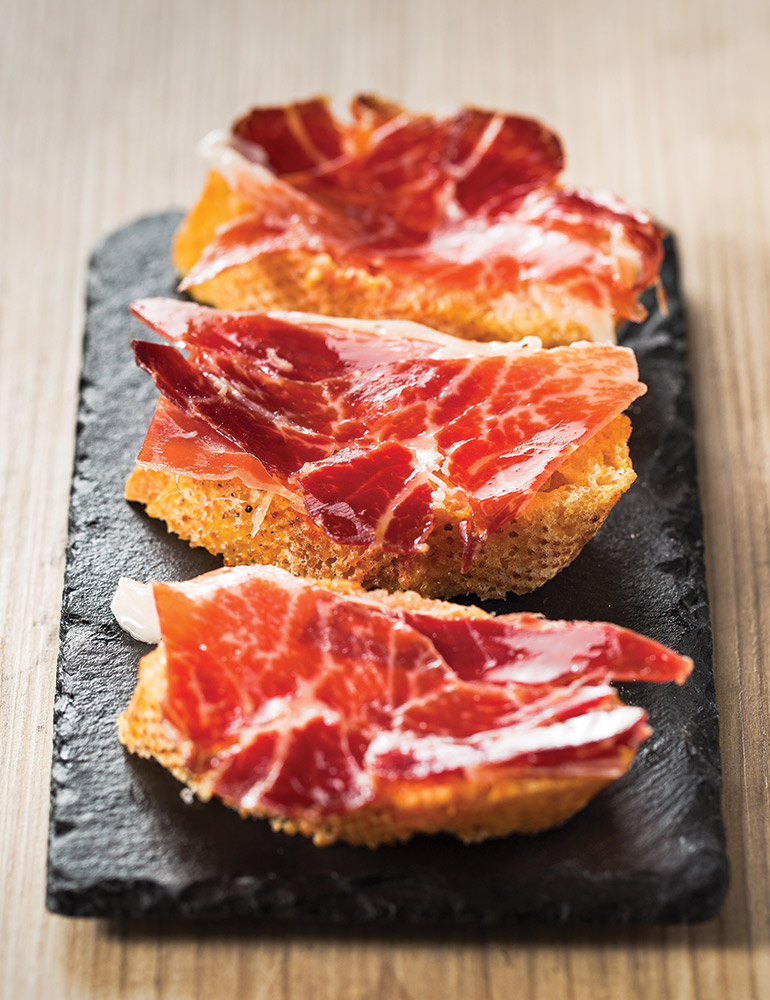 Replenishments and rehydration aside, a visit to Barcelona cannot pass without some kind of dip into the wonders of the incomparable Gaudi. He was the son of an iron monger who saw curves and differing dimensions that contrasted to the straight lines of convention that surrounded his 19th century upbringing. Eventually nicknamed "God's architect" as his strong Roman Catholic faith came through in much of his work, Gaudi's distinctly colorful and always unconventional buildings and sculptures are scattered around his home city.
Park Guel, planned originally as a "garden" housing estate, is the epitome of Gaudi's creativity, although unmissable is Gaudi's most famous and ambitious project—his unfinished Opus—the Sagrada Familia. This is, inevitably, Barcelona's most popular tourist attraction so a visit early in the day is recommended, and book in advance.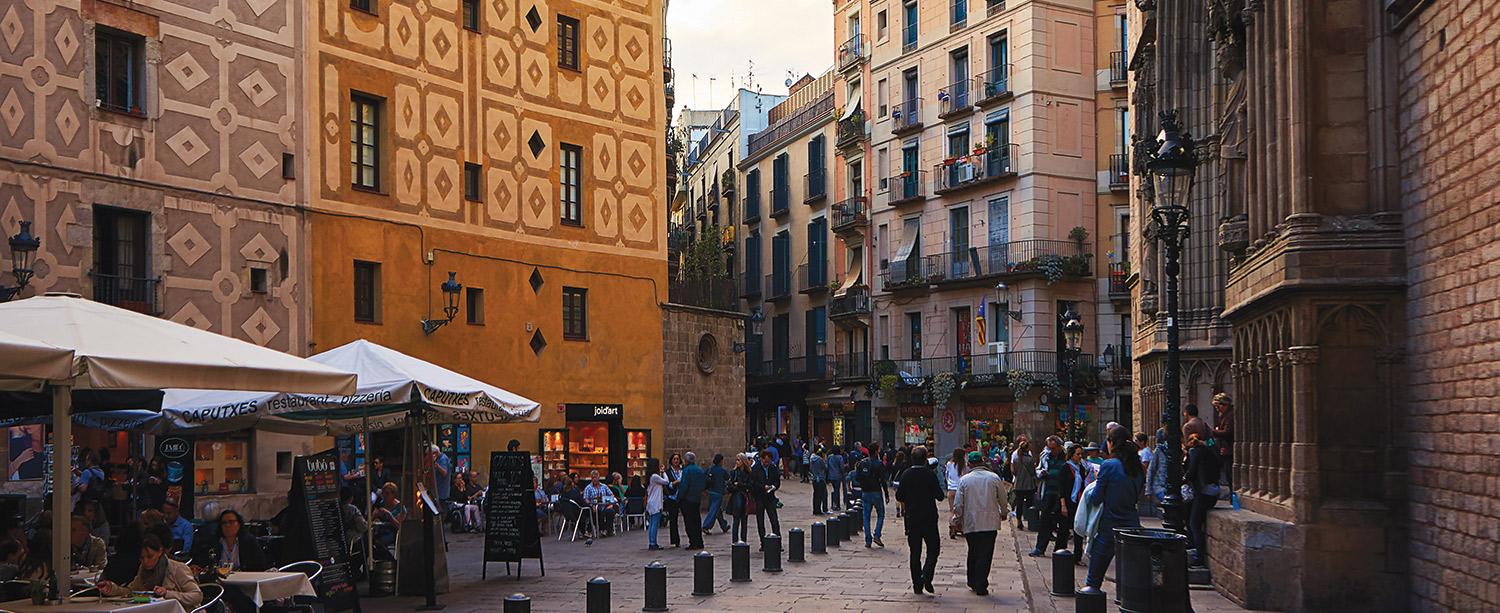 Envisioned as Barcelona's new cathedral, construction of the Sagrada Familia began in 1882 but progress was complicated and slow. Then in 1926, the increasingly eccentric Gaudi died when horribly, having been run over by a tram, this much-loved son of Barcelona was left abandoned on its very streets, as though he were a sleeping vagrant. Gaudi's chaotic plans for the unfinished Sagrada Familia were hard to interpret and funding after his death was hard to drum up, although today, nearly a century after work on the Sagrada Familia began, the ongoing construction has accelerated.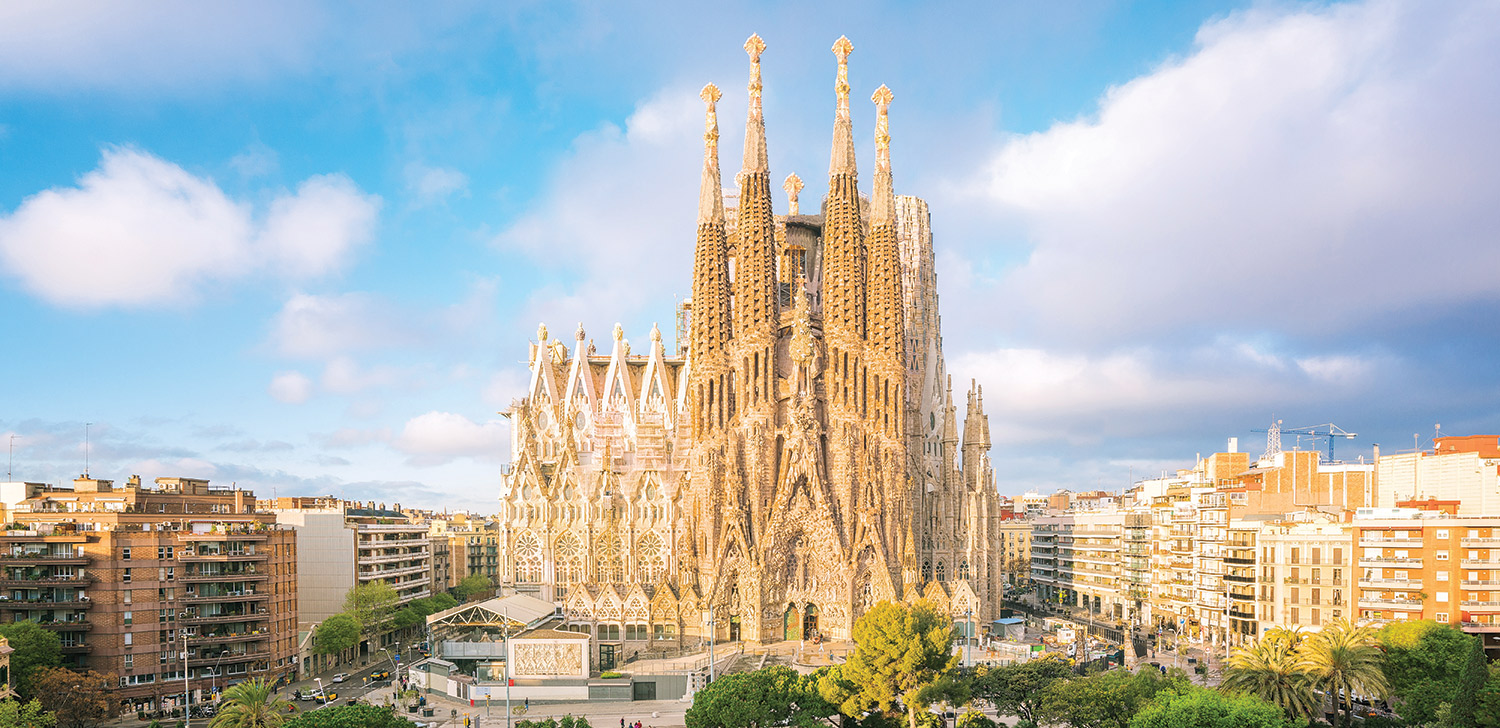 When finished, this galaxy of eclecticism will soar upwards with 18 swirling spires, present a trio of grandiose facades nearer to ground and display a myriad of symbolic architectural details.
To enjoy a slice of Gaudi, a glass of Cava and a plate of tapas is to appreciate much of the bold flavor of Barcelona.
On the Royal Road
More than 2,000 years before high-speed fibre-optic Internet connections, the best way to ensure speedy communications was to lay a sturdy road.
The Romans were onto this, and their mighty 1,000-mile Via Augusta linked northern Italy down to the port of Cadiz, on what we now know as Spain's Atlantic shoreline. Cadiz marked the southwest corner of the Roman empire and Via Augusta was the longest and busiest road on the Iberian Peninsula (or "Hispania" as they called it), passing through what we now call Catalonia and advancing the evolution of settlements to becoming the modern cities of Girona and Barcelona.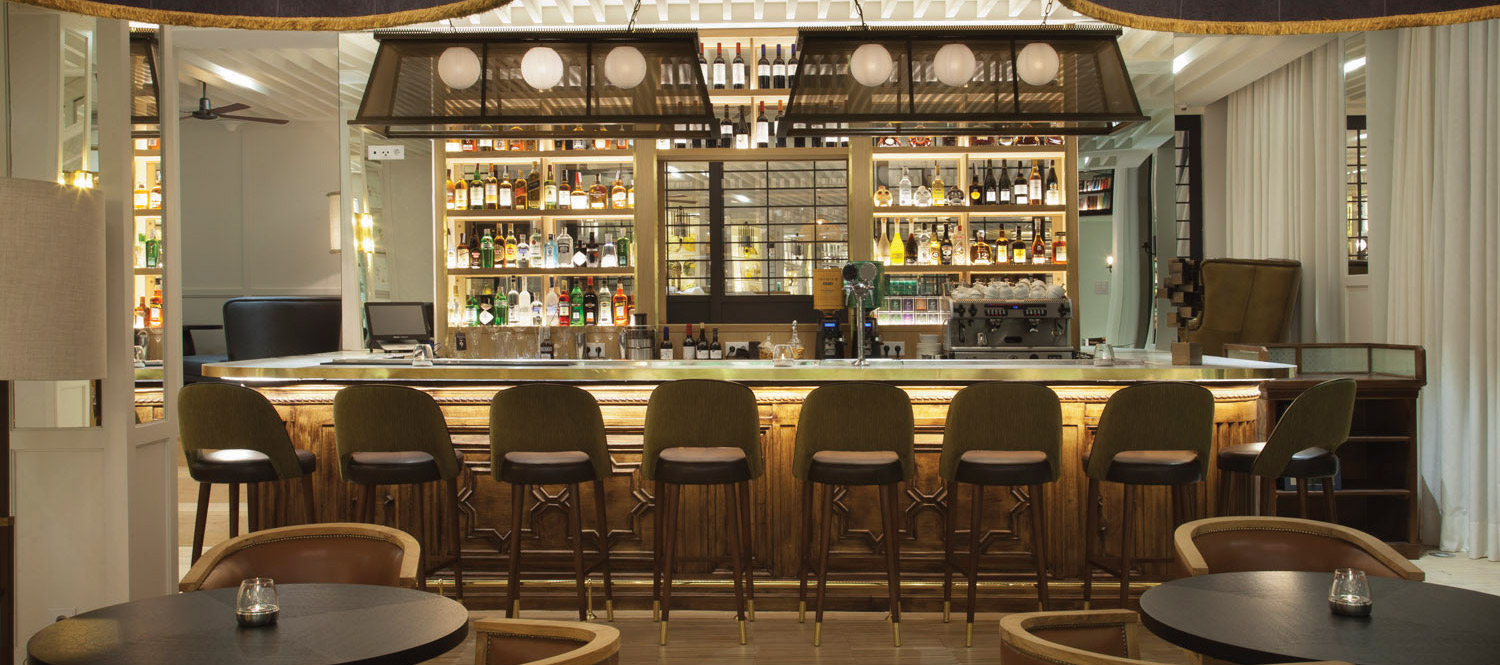 The Romans built an impressive fortress in Girona in the first century BC, the remnants of which can still be seen today, yet 10 miles to the south of the city and still on Via Augusta's path lies a property of starkly contrasting modernity, the PGA Catalunya Resort, a masterpiece of contemporary planning, architecture and course design. A spear's throw from the Roman baths in the village of Caldes de Malavella, PGA Catalunya provides a striking illustration of how 21st century design can complement its natural surroundings (as opposed to the Romans' brutal carvery).
PGA Catalunya is a resort defined by pristine, tree-lined fairways, shimmering lakes and steep changes of elevation, the property dipping and weaving along the foothills of the Pyrenees mountains as the land settles down towards its Mediterranean shores. Much of the resort and the surrounding area is covered by untouched pine forests, which enhance the sense of escape and tranquillity at a resort that is now a contender as Spain's very finest.


The sleek lines and square corners of villas built in low-lying, low-density clusters do not dominate this landscape but maintain an introverted profile, drawn back from the golf courses, as do two hotels that adhere to the same strict design guidelines, ensuring consistency and aesthetic harmony throughout the resort.
The tone for the singular, modernist architecture of PGA Catalunya is set by its five-star Hotel Camiral ("Camiral" is Catalan for "Royal Road", in reference to the Via Augusta). A picture of white minimalism on the outside, edged with simple accents of black and slate, Hotel Camiral oozes Catalan sophistication, with a more colorful and dashing interior as prescribed by renowned Barcelona designer Lázaro Rosa-Violán. To class Hotel Camiral as a "golf hotel" would be inadequate and it is little wonder that the reigning king of Catalan chic, Pep Guardiola—manager and mastermind of English soccer champions Manchester City—chooses PGA Catalunya for his summer golf retreats. He fits right in.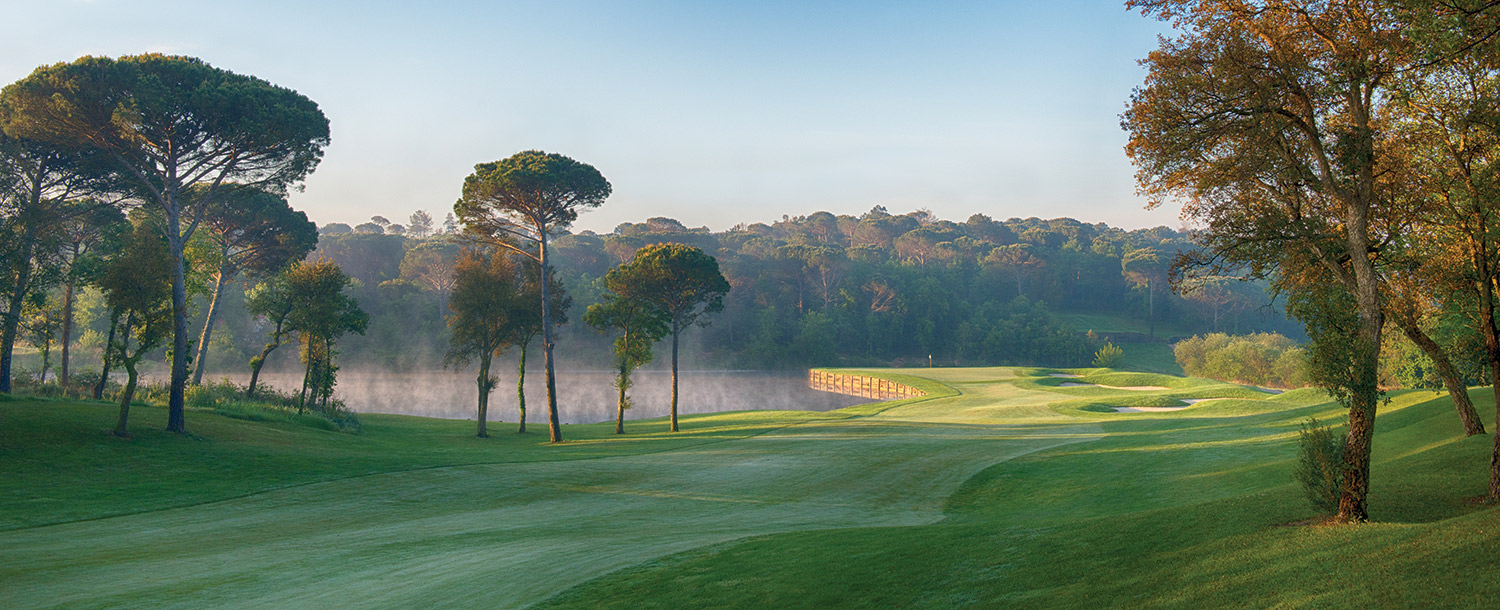 As it should, the hotel's bar and lounge on its ground floor feels like the pivot around which life in Hotel Camiral rolls. It is beautifully appointed with seats of hardwood and soft leather, extravagant lamp shades and an immaculate bar stocked with a broad selection of new craft gins and old single malts that tantalize guests from softly lit, mirror-backed shelves.
The bar and lounge shows the brilliance of Rosa-Violán, who was also brought in earlier this year to revamp the clubhouse interior and it was a great move, ensuring guests can enjoy the same character, visual appeal and attention to classy details that engulf them in the hotel.
Yet while the resort is certainly exclusive in feel, it has this summer opened the 50-room Lavida Hotel—part of a three-year, $60 million resort revamp instigated by Irish owner Denis O'Brien, who also owns the acclaimed Quinta do Lago in Portugal—which is a simplified yet still appealing accommodation option to suit smaller budgets. Lavida is not part of Rosa-Violán's design realm yet the traditional, stone-oven pizzas in it's Bella's restaurant fill any void.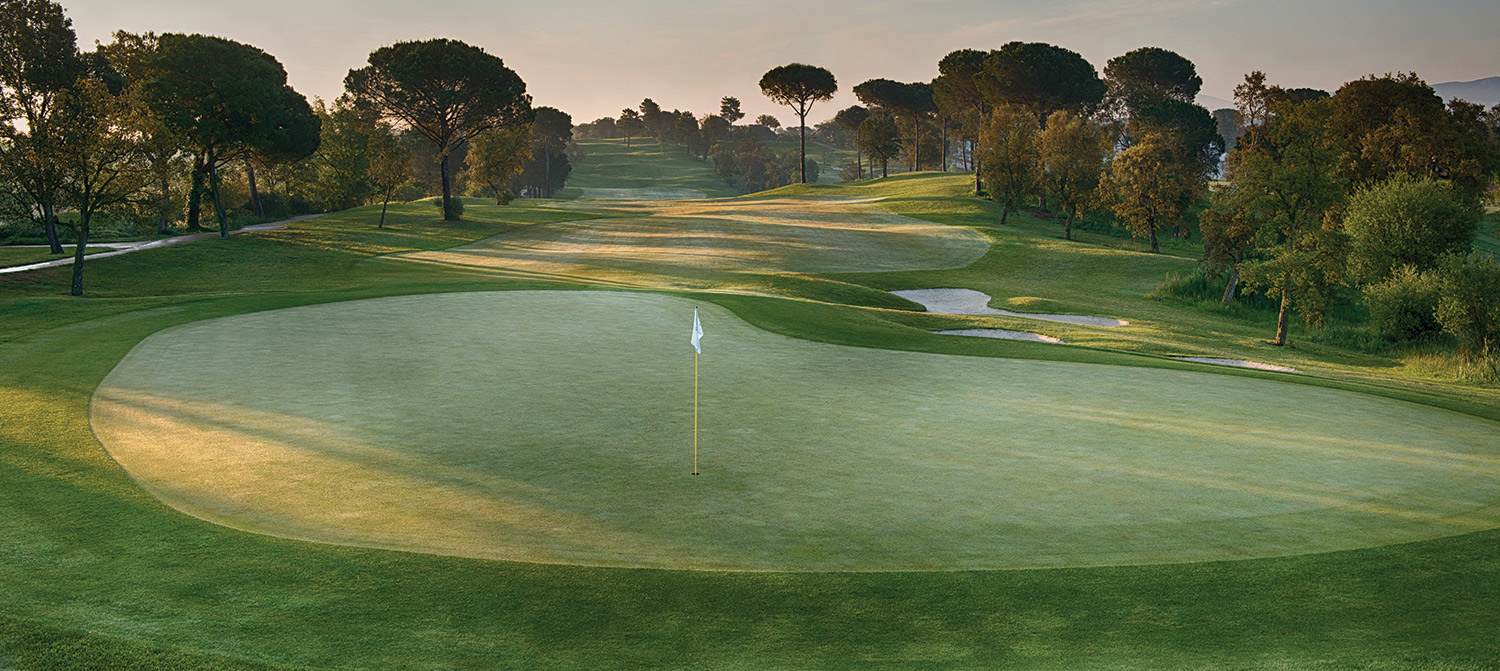 Outside, the hotels are surrounded by 36 golf holes, 18 belonging to the tight and testing Stadium Course—which in recent years has regularly served as both heart-breaker and career-maker by staging the European Tour's Final Stage of Qualifying School—and a further 18 belonging to the slightly gentler Tour Course. That is not to say the Tour Course is easy—it is an excellent golfing challenge, just without the length and severity of its famous sibling.
The Stadium Course was conceived specifically to host the Ryder Cup for Spain in 1997, but having been designed by former European Tour pros Angel Gallardo, from Catalonia, and Englishman Neil Coles, permit delays meant the course would not open until 1999, and so Valderrama grabbed golf's golden handshake.
The par-72 course can run up to 7,333 yards from the Black championship tees and European Tour hopefuls who master it unequivocally earn their tour card. Behind the beauty of the Stadium Course hides treachery, and behind the hopes it inspires hide elation and desperation—one or the other. It's tone is set by an opening tee shot which must be played over a gaping and densely vegetated ravine, to a fairway that is set to the right from the tee, with thick forest either side. It is a good job the practice facilities at PGA Catalunya are nearby and Tour ready at all times because golfers do not want to walk cold onto this first, forbidding tee.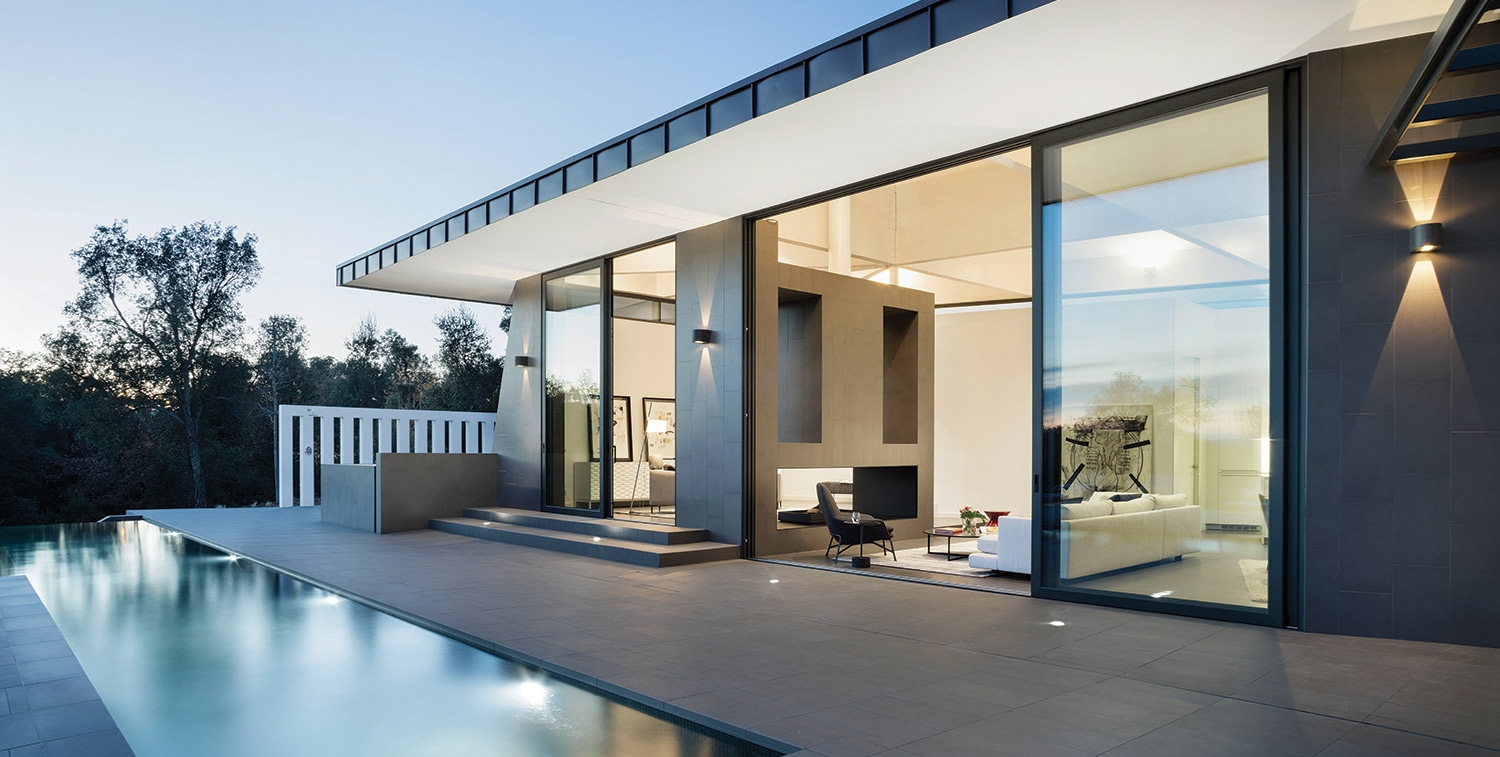 Ably supported by the Tour Course, which opened in 2005, golfers can never tire of the golfing proposition at PGA Catalunya, such is its caliber and variety.
The Romans were famous for building their roads in straight lines, come what may, and Via Augusta was no different in that regard, but if the Romans returned to build the "Royal Road" once more, and could see what has evolved at PGA Catalunya, even they would make an exception and lay down a curling diversion. Some places are worth preserving.
A Spanish Swan
There was a time when a visit to Mallorca—or Mah-JORka as it was often called—was characterized by sunburn, stony beaches, risky paella, sangria hangovers, and early-morning pneumatic drills… But the 1970s' ugly duckling is today's elegant swan — and how maravilloso it is.
In Palma, the capital, the sandstone-clad La Seu cathedral—which took from 1229 to 1601 to build—and the fortified Palace de l'Almudaina, also dating from the 13th century though finished a shade closer to deadline, tower above the Mediterranean's largest marina. Home to hundreds of luxury yachts, many of them the size of frigates with a rum ration to match, it is one of Europe's most glamorous sights, flanked by a plethora of stylish bars, restaurants and boutiques that jostle for the best euros in town from promenaders swaggering with entitlement.
The birthplace and home of Rafa Nadal, Mallorca is a tennis haven, yet the island also has 20 splendidly designed and meticulously maintained golf courses. It is the golfing epicentre of the Balearic archipelago, with neighboring islands Menorca and Ibiza offering just 45 holes between them.


Mallorca's substantial relationship with golf begins in Puerto Alcúdia, where the charming 18-hole Alcanada course is set in the nearby grounds of a centuries–old mansion owned by the Porsche family, designed in 2003 by Robert Trent Jones, Jr. Alcanada, which takes its name from a nearby lighthouse island, is the only course in Mallorca that actually abuts the sea, but players still find themselves mostly surrounded by pine trees as they plot their way round.
The five other courses in the northeast include the neatly-maintained Son Servera, a regular haunt of one-handicapper Nadal—who hails from nearby Manacor—and Ladies European Tour player Nuria Eturrios, whose late father was the head greenkeeper. Opened in 1966, it meanders pleasingly through olive and carob groves with backdrops provided by fertile mountains and Cala Millor Bay.
Canyamel, Capdepera, Pula and Pollensa, all established from 1985-95, complete the golf offering in this enchanting corner of Mallorca, with Pula being redesigned by José María Olazábal 15 years ago. Undoubtedly, the place to stay in the northeast is the sprawling, honey-colored Park Hyatt hotel-village complex chiselled into the side of the mountain overlooking Canyamel Valley. In addition to 142 luxury rooms and almost as many spa treatments, it whets the appetite with fine dining options, succulent pastries, reviving smoothies and traditional tapas.
The biggest golf resort in Mallorca is the Arabella Sheraton, a few miles north of Palma and home to three 18-holers—Son Vida, Son Quint and Son Muntaner—along with the exquisite Plat D'Or restaurant and a 93-bedroom hotel. Son Vida, which dates from 1964, is the oldest Mallorcan course in current use, but its sloping terrain, four lakes and slick greens mean it's far from easy.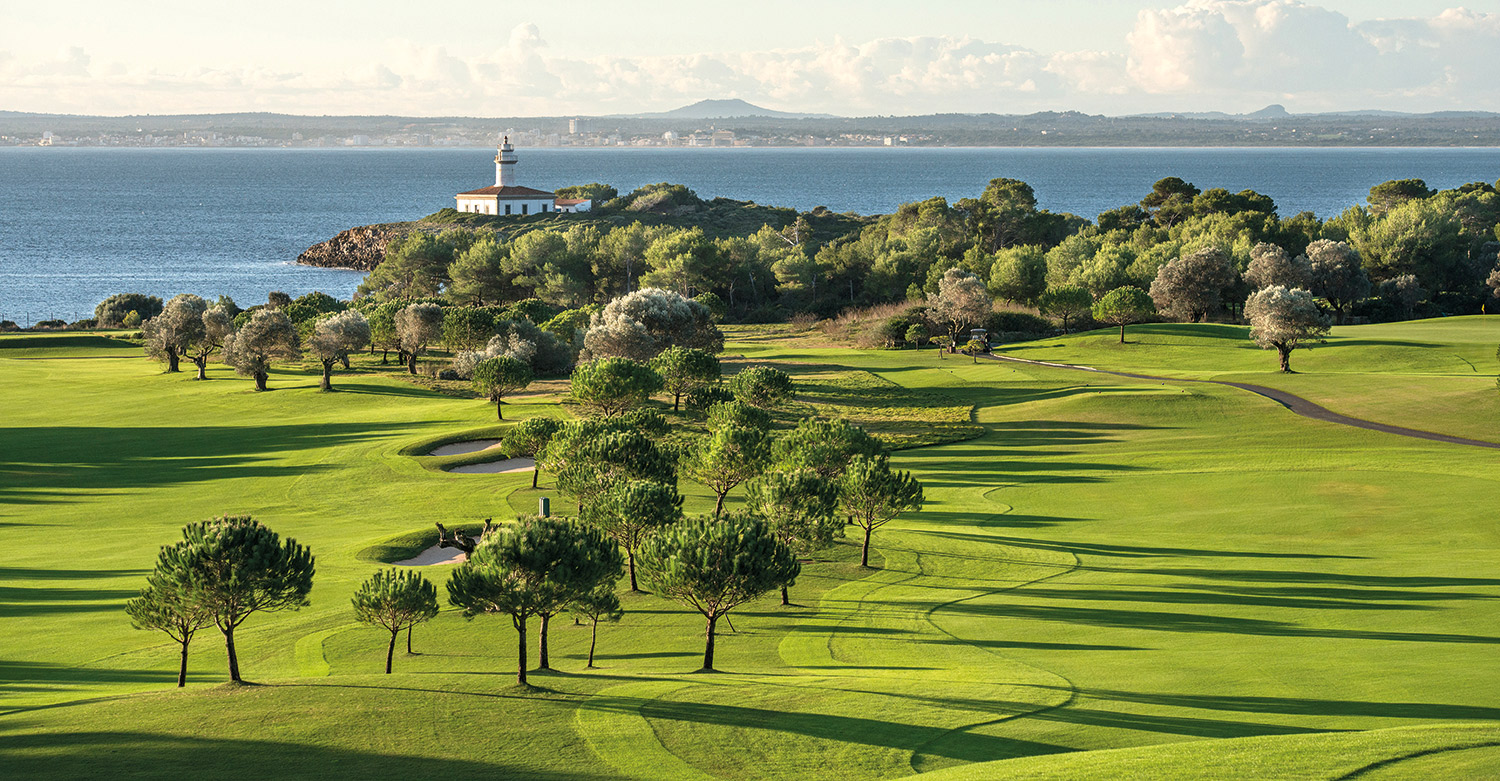 The East and West courses at Marriott's Club Son Antem, 10 miles south of Palma and stretched across an old hunting estate by Jack Nicklaus protégé López Segalés, are flanked by a 150-bedroom hotel and rental townhouses.
The longest course on the island is former European Tour venue Santa Ponsa I, close to nightlife epicenter Magaluf. Designed in 1977 by Italian Folco Nardi, it is open to the public but Santa Ponsa II (also 18 holes) and III (a 9-hole executive layout) are for club members' use only.
The island's only royal course, Real Golf de Bendinat, is a hilly gem with epicurean clubhouse facilities while T-Golf & Country Club Poniente pulsates to the crowing of cockerels. Puntiro Golf Park, designed by Nicklaus, presents wide fairways and sheltered greens, and another American architect, Bradford Benz, has left his stamp on Vall d'Or.
There is a further array of quality golf on Mallorca, including a David McClay Kidd design at Andratx which is frequented by former supermodel Claudia Schiffer—a golfer of unquestionable discernment. And if golf on Mallorca has captured Schiffer's heart, you know they are doing it right.