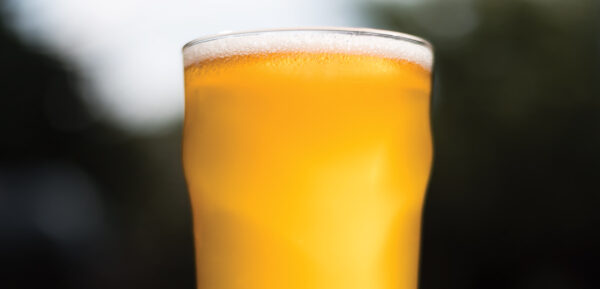 East to West: India Pale Ale
In the late 18th century the British started exporting lightly hopped "pale" ales to India, slaking the thirst of expats in their new territory with beer brewed from a pale malt. Bow Brewery—located near London's East India Docks—was the first to start shipping a more heavily hopped version of this to Brits in Calcutta and Madras, a beer that weathered the ocean journey well and which was designed to be cellared for two years. The Allsopp brewery and others followed suit and by 1840 "India" Pale Ale was a beer in demand. Even before 1900 breweries in America had picked it up, and by 2015 IPA was the best-selling beer in the United States with, like, the best of the stuff totally being brewed in California. Here, then, are a few of the best West Coast IPAs, by way of England and India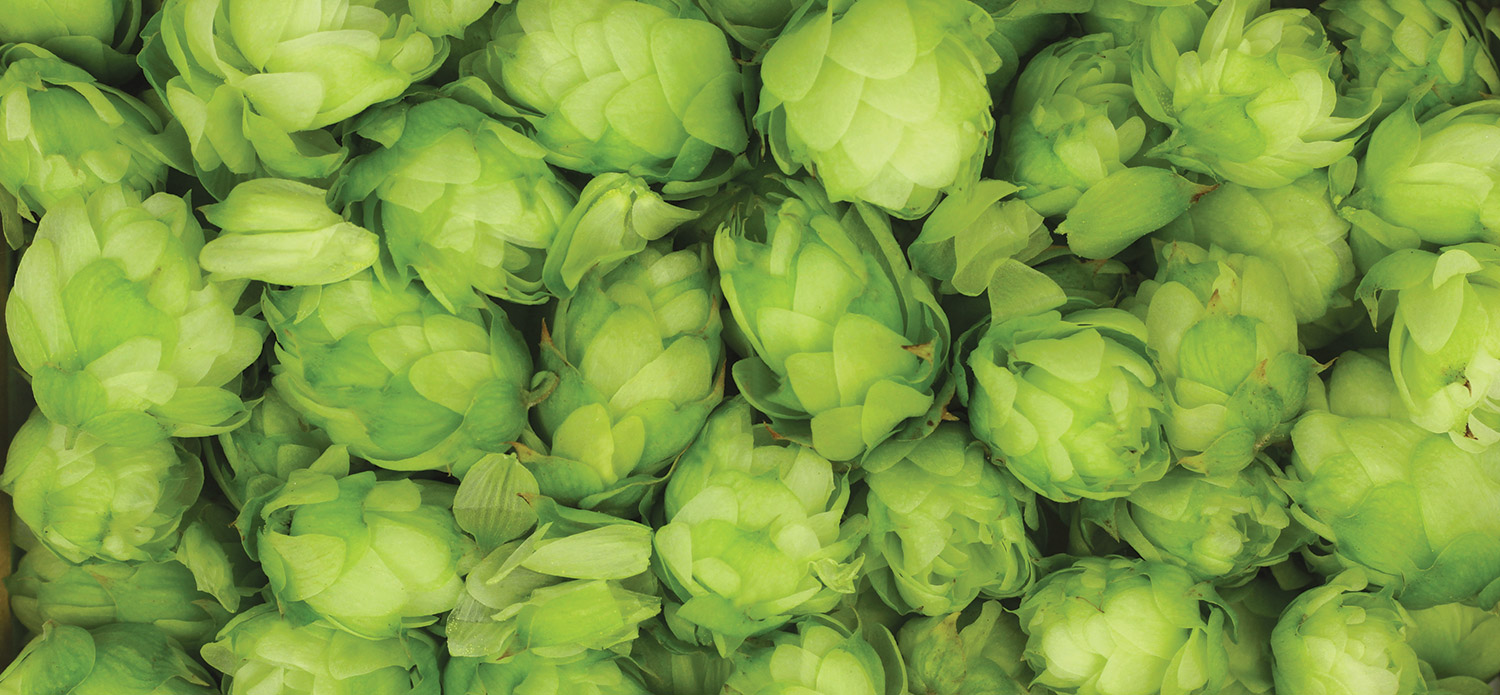 Hops
West Coast IPAs feature a number of different hops (Lagunitas IPA uses 23); here are "The Three Cs," as some brewers call them, plus a possible fourth, among the most commonly used hops in U.S. craft brews
Cascade: The foundation of so many West Coast beers, this spicy and citrusy hop with its floral grapefruit aroma and bite premiered in 1972
Centennial: Sometimes referred to as"Super Cascade," with less citrus and a flowery, clean bitterness; appeared in 1990
Columbus: Great for adding bitterness and kick, it has a seriously pleasing aroma
Chinook: Appeared in 1985 and is used to add bitterness; can yield smoky, herbal notes as an aromatic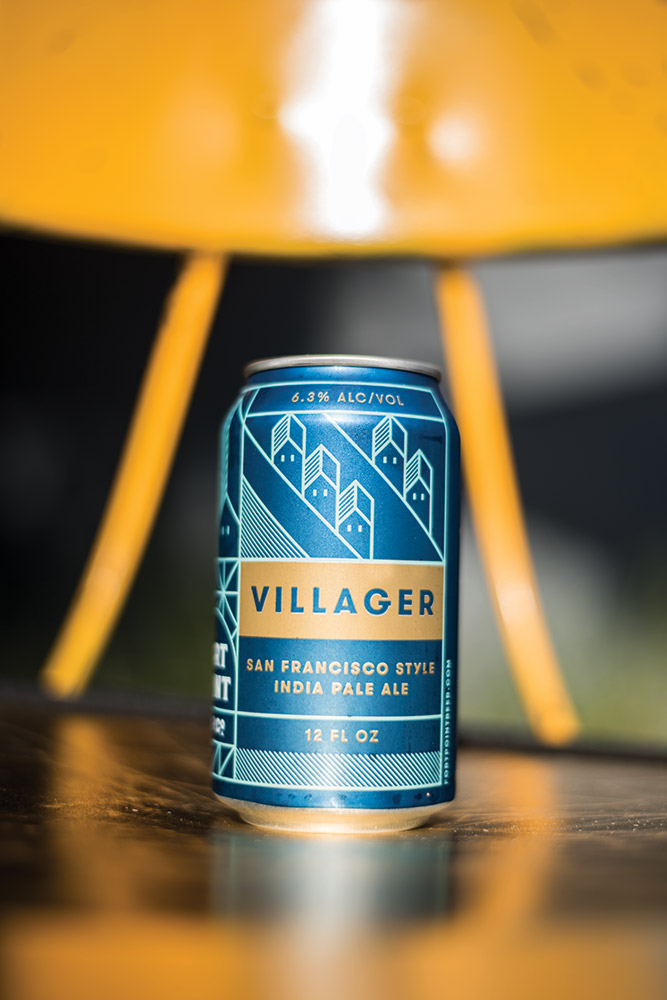 Villager IPA
6.3%
Taste—Clean, citrusy, floral, some lemon and stone fruit… This a perfect West Coast IPA for people who might be nervous about leaving their lofts in New York—and we mean that in a very good way.
Hailing from San Francisco's Fort Point Beer, Villager IPA lives up to the brewery's goal of creating "thoughtful beers that reference traditional styles but are by no means bound to them." Fantastically drinkable, its packaging is thoroughly modern and beautiful as well, from San Francisco's "Manual" graphic design studio, and if that bothers you then you don't understand West Coast IPAs at all, at least not as they're realized in San Francisco. We love it.
fortpointbeer.com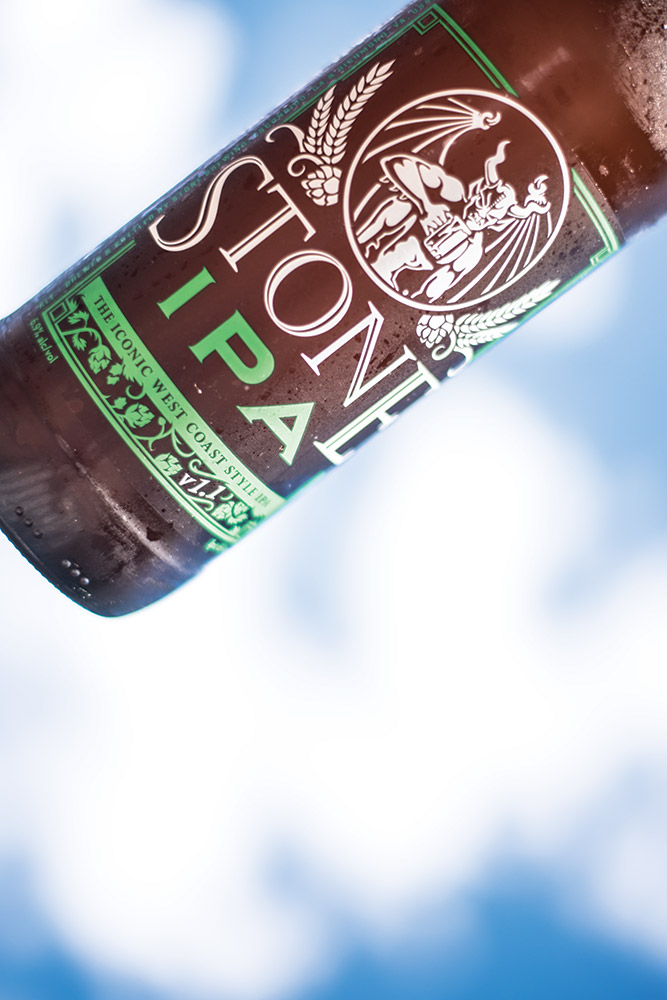 Stone IPA
6.9%
Taste—Lots of lemon rind with fruity cereal and pine greet you before the malt balance pours the citrus over your palate on the way to a smooth finish; another easy drinker.
By many accounts this is the one that started it all, launching in 1997 and going on to define West Coast IPAs. It's all here: pine, hops, citrus, plenty of malt character and all the biting nose an IPA lover could want. Try it with shishito peppers or ceviche, spicy Thai food or jambalaya. It likes a dance partner with kick.
Stonebrewing.com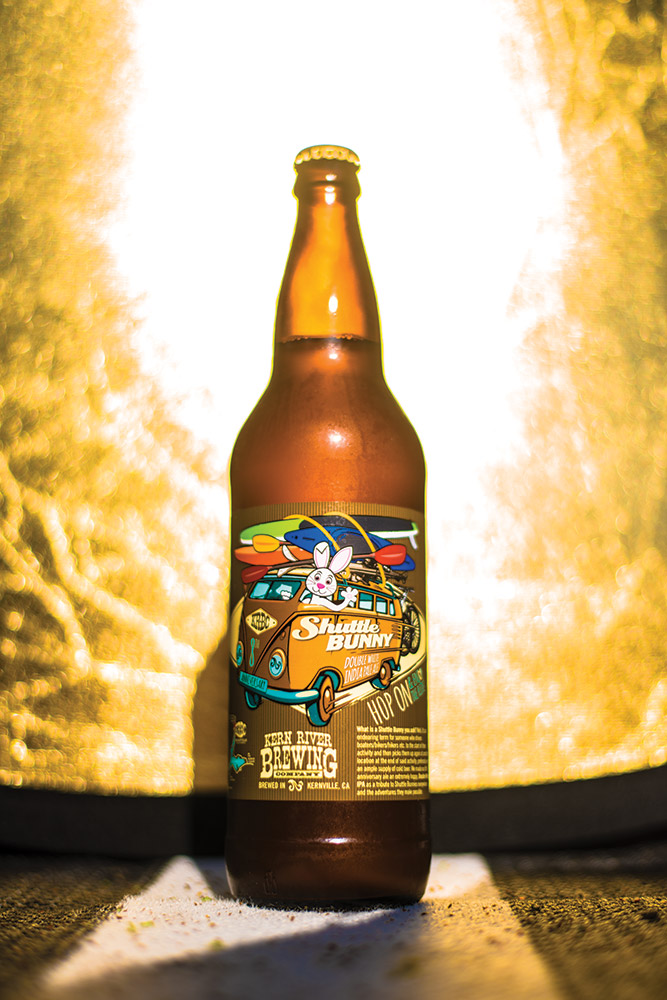 Shuttle Bunny
8.5%
Taste—It's big, with earthy herbal notes and some dark pineapple mixed with fresh mint and tree tones; uncommon, but then so is the brewery.
Kernville is in cowboy country, on the Kern River on the way to Death Valley from Los Angeles, and this double white IPA (think Belgian white + hoppy pale) is named for the "bunnies" who shuttle bikers/hikers/boaters/etc to start points and then pick them up from end points—people often in need of a cold brew. It took bronze at this year's California State Fair, and that's likely because it's a surprise of sorts, though once you start driving toward the desert "surprise" is a relative term.
kernriverbrewing.com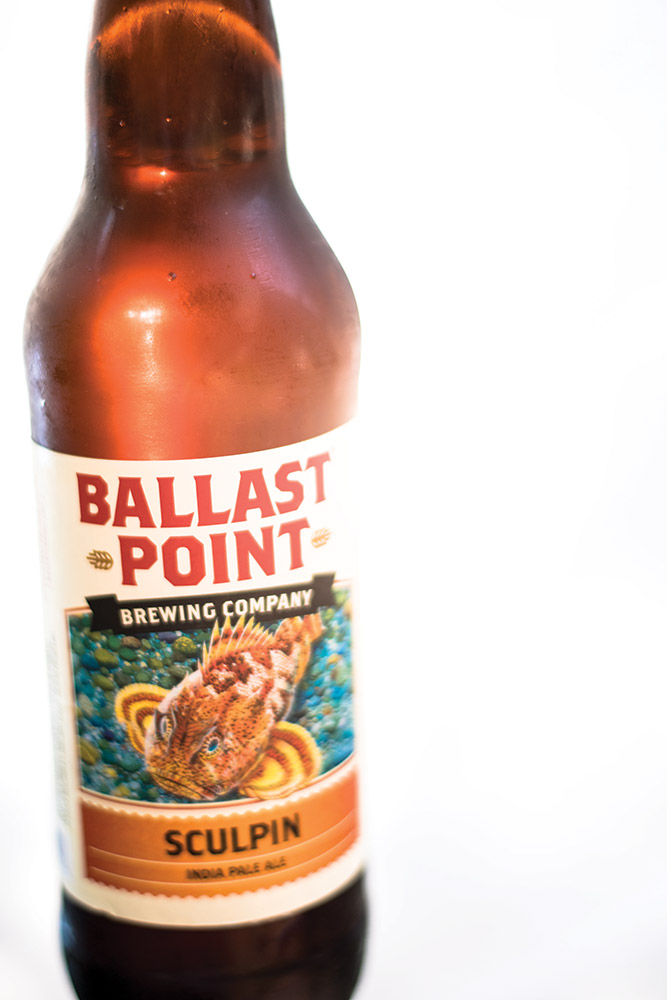 Ballast Point Sculpin
7%
Taste—Fruity, with apricot, peach, mango and lemon—but don't be fooled: this beer has a sting, "just like a Sculpin fish," according to the brewer.
This beer is hopped at five different stages, and if it's not typical neither is it overly distant within West Coast IPAs. In fact, this gold-medal-winning beer is one of the most popular to come out of the San Diego brewery, and whether it's turkey time or sunshine, it's one of the most enjoyable IPAs anywhere. Look for a grapefruit version as well—often sold out when it appears.
ballastpoint.com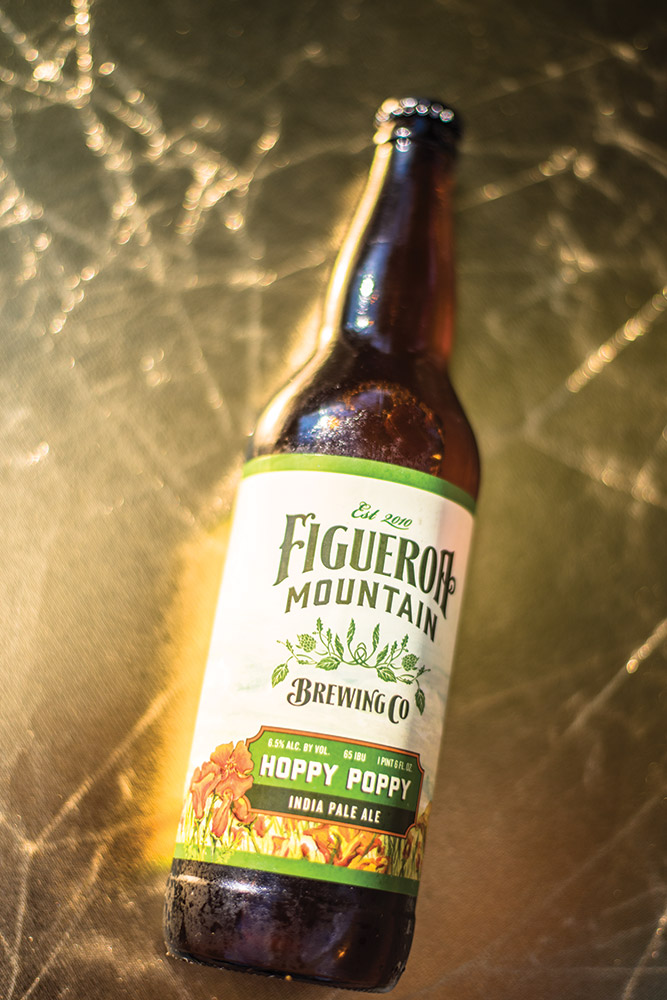 Hoppy Poppy
6.5%
Taste—A big bouquet of wildflowers, citrus and pine that goes smooth almost instantly, an easy drinker with character.
Figueroa Mountain Brewing Co. is located on California's Central Coast, in the heart of Santa Barbara wine country and not far from some of the best Pinot Noir in the world. Hoppy Poppy is its celebration of the state flower (the poppy) and offers plenty of wildflower bouquet along with a tempered grapefruity bite, glazed with lemon zest and orange oil. Balanced and easy to drink, it's a solid West Coast IPA.
figmtnbrew.com