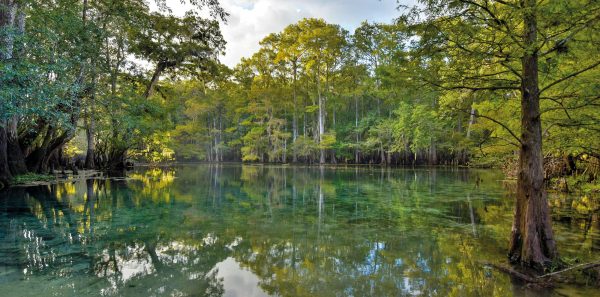 Florida & Golf: Paradise Found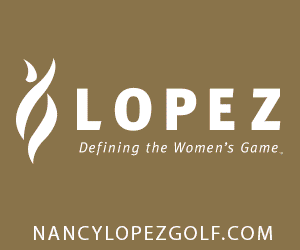 U.S. Army troops stationed here in the 1830s called it "this most barren, swampy and good-for-nothing peninsula," but today Florida is one of the world's most popular destinations. What happened? Englishman Paul Trow mops his brow and pulls out the sunscreen to explore Florida's transformation from sweltering swamp to golfing gold
In 1513, sailing north from Puerto Rico in search of the fountain of youth, Spanish explorer Juan Ponce de León anchored off a large landmass gilded with shimmering beaches and declared it La Florida, Spanish for "feast of flowers"—but he'd only seen the coast. His fellow countryman Hernando de Soto marched inland a few years later and found a "mother swamp… impassable mire" as his records put it. "Hideous," "loathsome," and "God-abandoned" was what U.S. Army officers called it in the 1830s, according to historian Michael Grunwald, who points out that future President Zachary Taylor, in command of some of those troops, had declared that he wouldn't trade a square foot of Michigan or Ohio for a square mile of Florida. And so it went.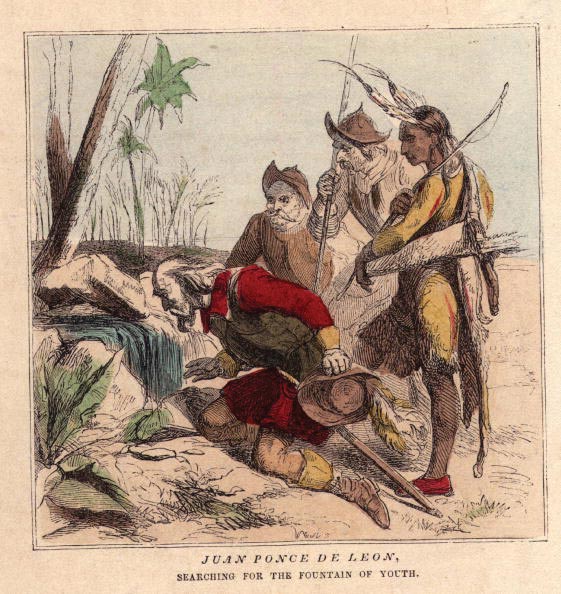 Before the 20th century, accounts of Florida describe a land completely unsuited for human habitation, much less recreation, and yet by 1980… Well, not much had changed: "muck… It was muddy and had snakes. A horrible piece of property"—that was the site of TPC Sawgrass, according to course architect Alice Dye, credited with creating its iconic No.17. So what gives? How did a largely uninhabitable tract of 65,000 square miles with a population of barely half a million in 1900 blossom into "The Sunshine State" today, home to 20 million residents, 100 million annual visitors and more than 1,250 golf courses? Two words: air conditioning.
Well, it's not that simple (though air conditioning did play a part) but clearly cheap real estate and 52 weeks of tee times weren't enough to transform the state. Water management was the biggest problem; the highest point in Florida is a mere 345 feet above sea level, after all (and that's on the Alabama border), and there are 1,200 miles of coastline and nearly 12,000 square miles of lakes, rivers and ditches full of the wet stuff. But before they could tame that, before they could tee it up, and before air conditioning, people had to get to Florida, and that meant trains.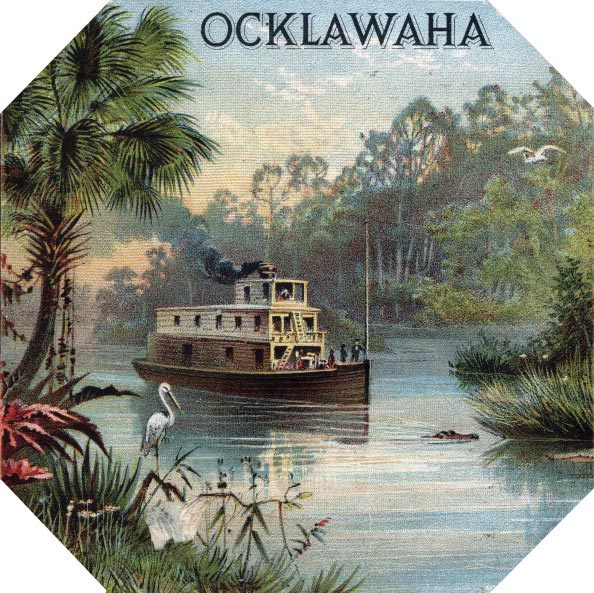 From one perspective South Florida—not the West—was America's last frontier, and like the West it was the railroad that opened up the state. By the time San Francisco had grown to 300,000 residents, South Florida still had closer to 300. Almost everyone living in the state (or wintering here, at least) stayed north of Orlando. South of there Florida really was a swamp, decades away from being brought under control. This was right around the time Miami was incorporated as a city—in 1896, by a pioneering Julia Tuttle (making Miami the only major U.S. city to be founded by a woman).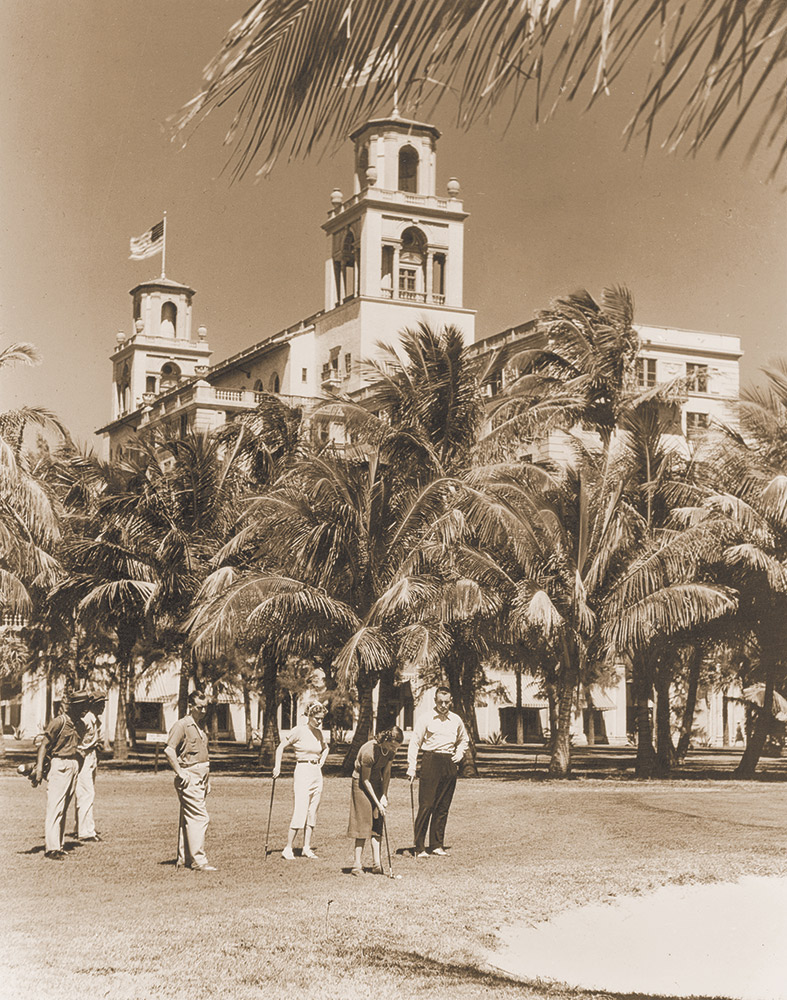 Golf had come to Florida ten years earlier with Scottish immigrant John Gillespie, who built two greens and one fairway on his Sarasota homestead in 1886, perhaps unwittingly laying the foundation for one of America's oldest courses. Another Florida layout of the time, and the state's first 18-hole course, is The Ocean Course at The Breakers Palm Beach resort, which began as an 1897 design by Alexander Findlay, later received a 1926 facelift from Donald Ross and then another in 2000 from Brian Silva (though original elements like random bunkering, elevated greens and weaving fairways have been preserved to this day). Considering U.S. golf is said to have teed off properly in 1884 (whether at Pennsylvania's Foxburg or West Virginia's Oakhurst likely depends on your accent), this puts Florida golf history on roughly the same timeline as the rest of the country, despite the state's comparatively small population in the early 20th century.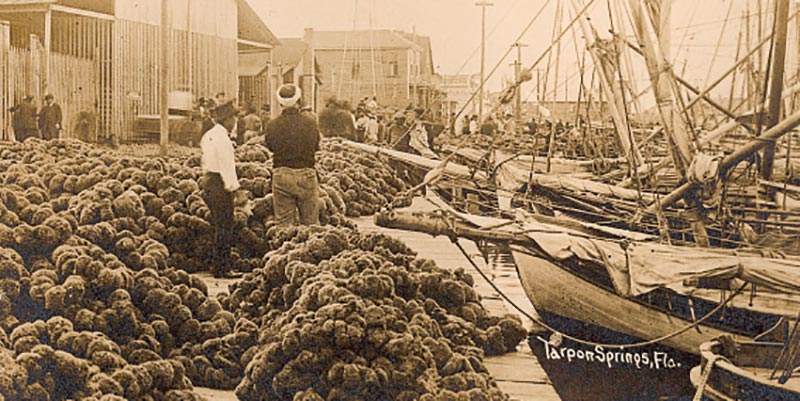 Gillespie doubtless would have benefited from the Florida Railroad, which completed a line from Fernandina Beach, north of Jacksonville, across the state to Cedar Key, just north of Tampa, in 1861. From there settlers took ferries to the emerging winter havens in Tampa, Clearwater and St. Petersburg while awaiting completion of planned rail routes south. But then the Civil War came along and Florida train service ground to a halt, with both Confederate and Union troops ripping up or blowing up various parts of the rails, trains and rail facilities. The Union's USS Ottawa gunboat went so far as to shell the last train leaving Fernandina Beach in 1862, injuring and perhaps killing a few passengers.
When the war ended, construction resumed and Florida's golden age of development began, thanks in large part to a businessman named Henry B Plant, a Confederate ally who'd spent much of the conflict traveling in Europe on a temporary passport issued by France, his Confederate passport viewed as invalid abroad. Plant returned to the States in February of 1865 to reclaim his business interests and found many of his former competitors completely broke. Flush with cash, Plant went on a foreclosure spending spree and embarked on developing a railroad and hotel empire that led to him being dubbed the "King of Florida" by Success magazine in 1898. His first move was to repair and to extend the existing Cedar Key rail line to Tampa and further south, also opening up steamboat service to Cuba and to Key West while building hotel properties along his routes to jump-start the region's tourism. Like turning on a faucet, this had the nearly immediate effect of bringing visitors into the state. And while he was busy on the Gulf Coast, a partner and [friendly] rival Henry Flagler was doing the same thing on Florida's Atlantic side, building a railway down the coast, connecting Miami and even Key West to the rest of the state and similarly developing hotels and neighborhoods, many of which, like Plant's, included golf. One of Flagler's most notable golf developments was the Ponce de Leon course, designed by Donald Ross in 1916. Sited outside of St. Augustine, Flagler's northern base of sorts and one of the oldest continuously inhabited communities in America, the course was said to be a beauty, and what a shame it was leveled in 2003 to make way for an upscale subdivision.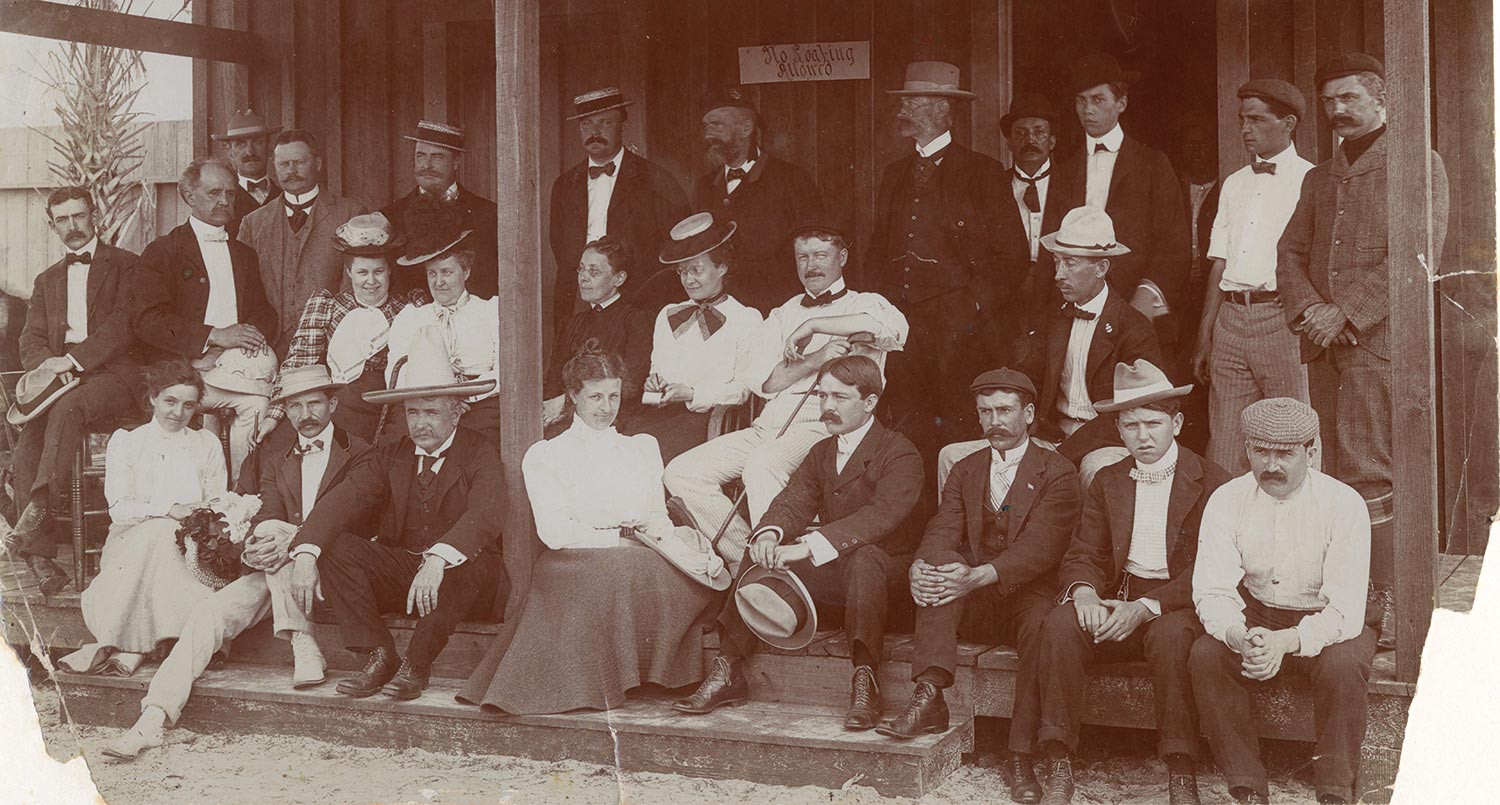 In Sarasota, just south of Tampa, Gillespie's two-green layout was expanded to four holes in 1888, to nine in 1901 and to a full 18 in 1906. Closer to Tampa, 1910–1912 saw the opening of courses at Rocky Point Golf Club (designed by Atlanta golfer F.G. Byrd) and in the emerging sponging community of Tarpon Springs, where construction of the course was overseen by Edinburgh native W.D. Leith.
Alongside development, the state's economy was growing, and Tarpon Springs was just one example. By 1898 the town was selling $1 million worth of sponges a year. By 1900 there were 500 Greek divers working 50 sponge boats in the local waters and exports were through the roof. A Sponge Exchange was founded there in 1907, and—incredibly—over the next 30 years the area's sponge industry eclipsed both tourism and citrus as Florida's largest earner.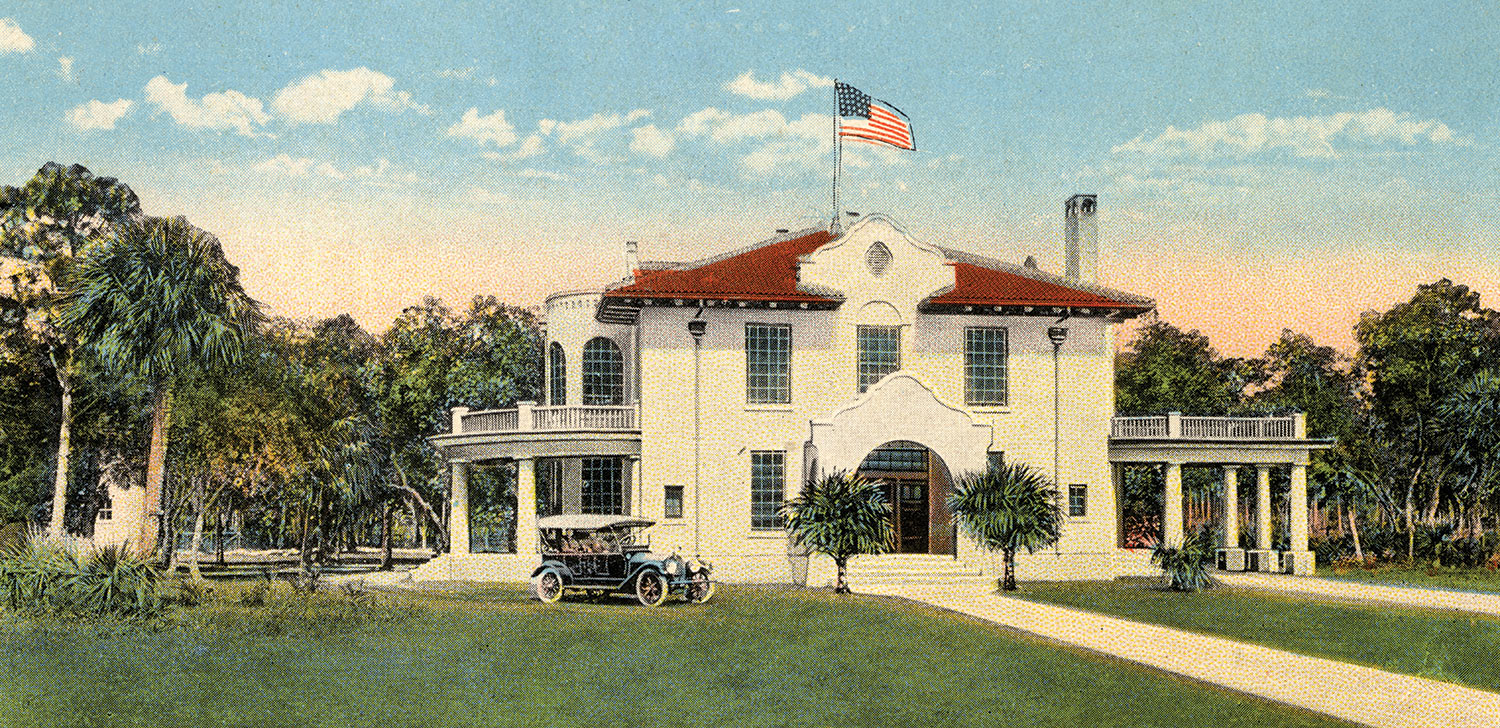 Inland Florida was growing as well, and so in 1900 it was no surprise to see Winter Park Country Club hire John Dunn of Scotland to build nine holes close to Orlando, adjacent to Rollins College (founded 1885). That course lasted only ten years but was quickly replaced by another 9-hole layout in 1914, which included a clubhouse that is still in use today. Further to the north in Tallahassee, Florida Hills Country Club opened nine holes to national acclaim in 1914 on a course laid out by 1906 Irish Amateur Open champ Herbert Barker, and it was just another one of many.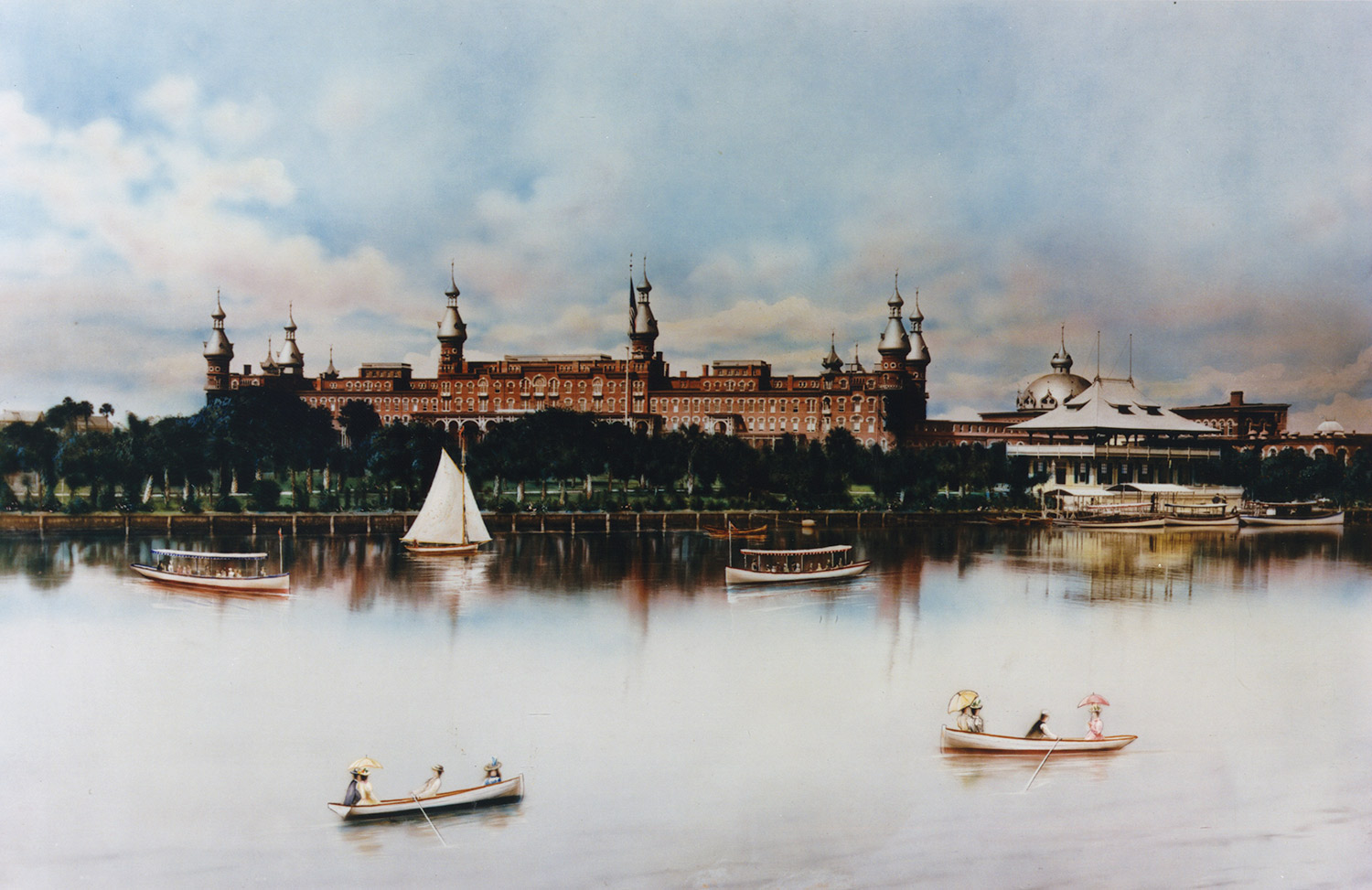 Head South, Young Man
If the taps were opened for Florida development in the first two decades of the 20th century, one might say the dam broke when the true boom started in the aptly named "roaring" 20s, during which the territory south of Orlando opened up. Henceforth, development in the state would be rapid, confusing and often irresponsible, setting a sort of precedent that never really stopped by some measures.
In his Politico article, "A Requiem for Florida, the Paradise That Should Never Have Been," Florida resident Grunwald points out that in 1897, five years after historian Fredrick Jackson Turner declared the Western frontier a thing of the past, a man named Hugh Willoughby set out to explore the Everglades by canoe. Quoting from Willoughby's journals, Grunwald writes, "It may seem strange, in our days of Arctic and African exploration, for the public to learn that in our very midst, in one of our Atlantic coast states, we have a tract of land 130 miles long and 70 miles wide that is as much unknown to the white man as the heart of Africa."
Remember: this expedition occurred even as Gillespie's Sarasota golf course was expanding and Plant was building his $3 million Tampa Bay Hotel, an extravagant 511-room resort with Florida's first elevator, first electric lights and first phones (along with its own golf course, racetrack, bowling alley and casino).
By the time Willoughby finished his sojourn across the Everglades, Miami was a year old and the state's southern population of 300 was beginning to grow, though it was hardly popular yet, with Grunwald quoting one visitor as declaring "that if he owned Miami and hell, he would rent out Miami and live in hell."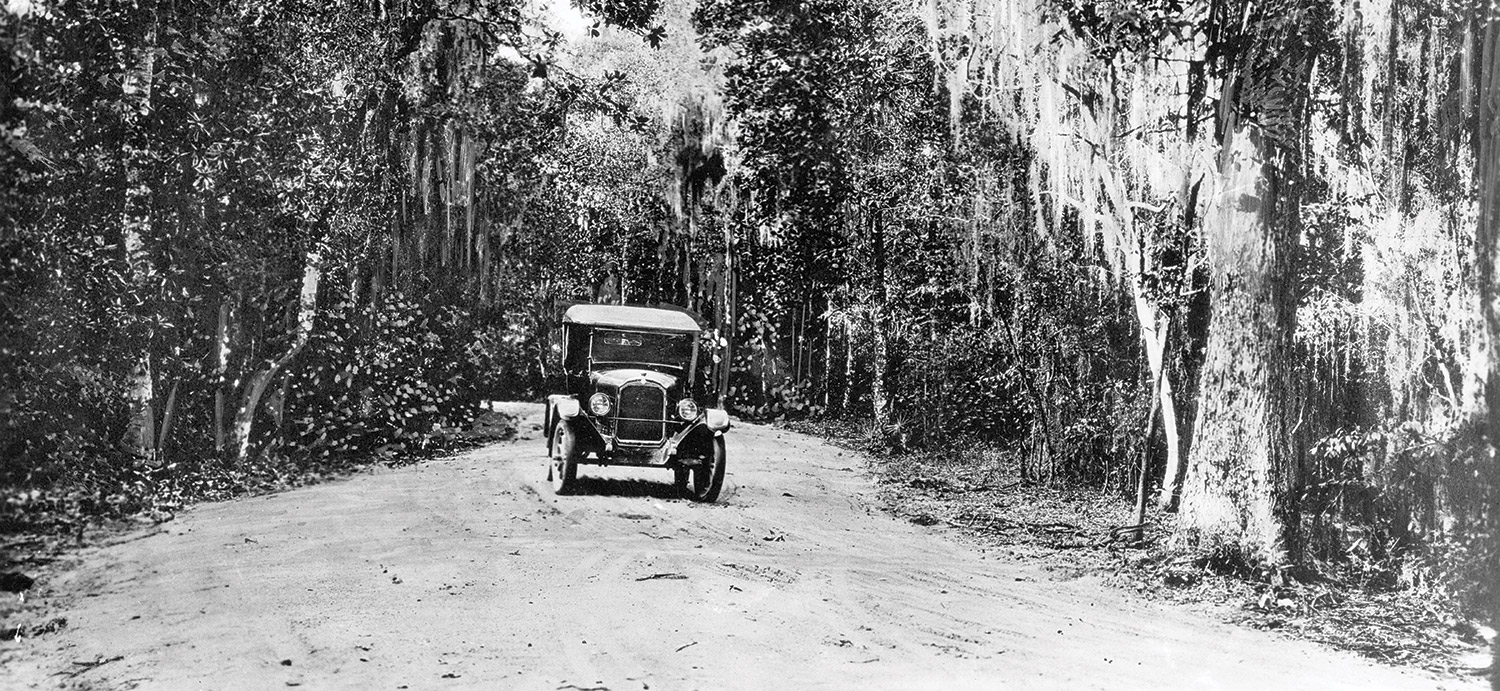 Hellish or not, the Miami area specifically went from a population of only 100 in 1880 to more than 110,000 in 1930, with a 440% increase between 1910 and 1920 alone. Developers couldn't build—or sell—fast enough, and the ensuing market got so crazy that the New York Times started including a standalone Florida real estate section in its paper. From Grunwald's article: "Motor-mouthed 'binder boys' in knickers known as 'acreage trousers' mobbed the streets of Miami, harassing pedestrians to buy and sell lots that often changed hands three times a day. One entrepreneur bought and resold a contract for a $10,000 profit on a stroll down Flagler Street…"
South Florida's real estate boom was such a cultural moment that the Marx Brothers made a 1929 film about it, The Cocoanuts, in which Groucho and his brothers run a hotel in Miami and fire off gags, many of which involve people getting swindled by crooked land developers. During one scene in which Groucho is auctioning off land of questionable value, he tells the bidders, "You can have any kind of a home you want to, you can even get stucco—OH how you can get stuck-oh!" The typical swindles involved unwitting buyers purchasing dry land in winter only to see it covered by a foot of water come summer's rainy season, and that was a problem the state had yet to solve.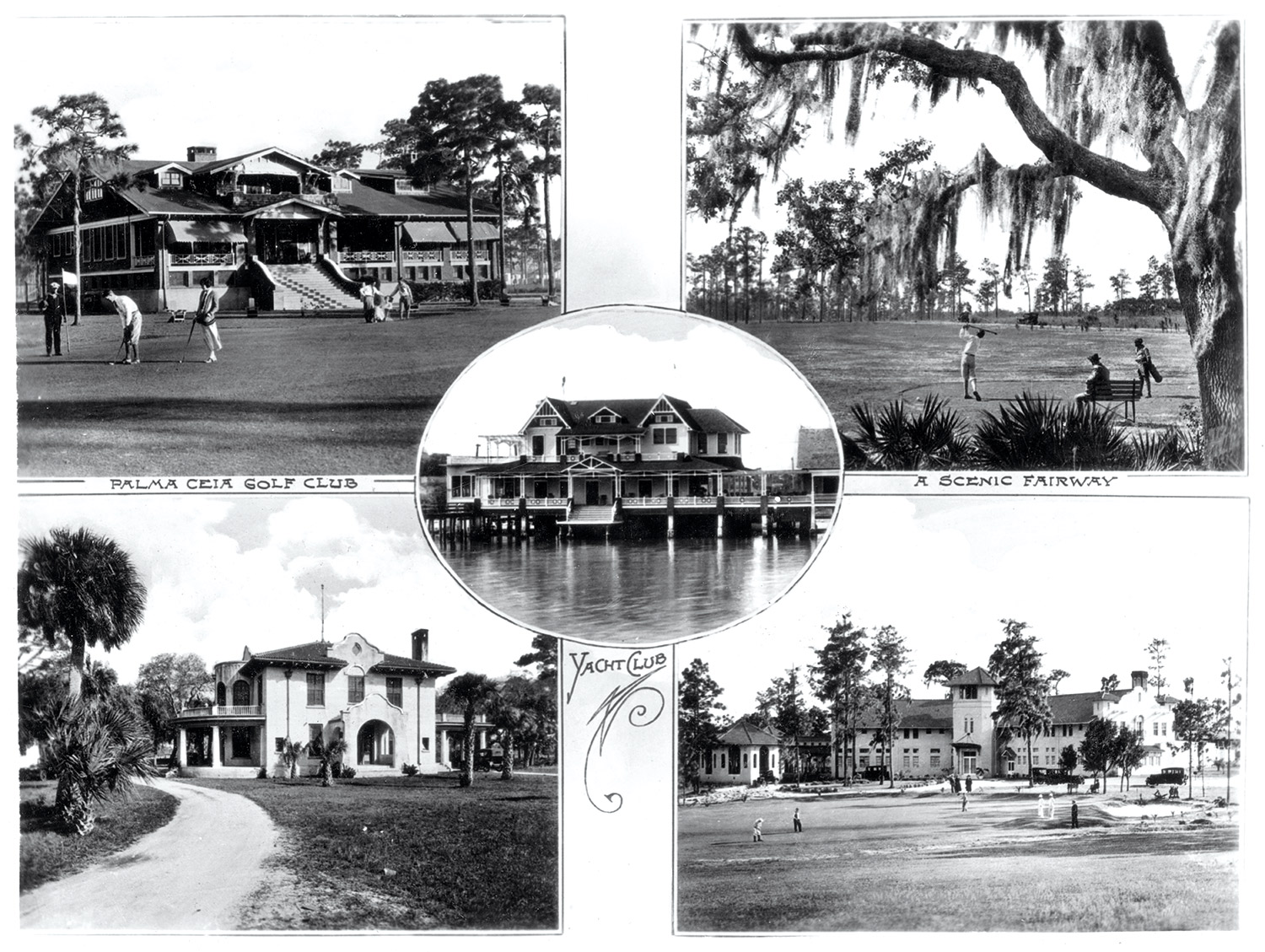 Regardless, the 1920s saw the development of some of Florida's best courses, such as Bartow Golf Club, a 1919 nine-hole track that went to 18 in 1925 and featured U.S. Open champ Cyril Walker in an opening exhibition.
Women in Palatka, east of Gainseville, petitioned the city for a course and got one in 1926, an 18-hole beauty that still hosts the prestigious Florida Azalea Amateur. In 1925 Gillespie's Sarasota course got an 18-hole redesign from none other than Donald Ross and was renamed "Bobby Jones Golf Club," with Jones himself playing an exhibition at the 1926 opening to a crowd of 1,000, shooting 73. Ross designed 38 Florida courses, many during this period, including the Fort Myers Country Club (1917); the Belleview Biltmore Golf Course in Clearwater (1925, a Henry Plant resort); The Biltmore (Coral Gables) course, also in 1925; and the exclusive Seminole Golf Club (1929). He wasn't the only name architect busy in the heat, either: Seth Raynor (Fishers Island Club, Shoreacres, St. Louis Country Club) built the 9-hole North Palm Beach Country Club in 1919, which opened with 18 as Palm Beach Winter Club in 1926; Tom Bendelow of Medinah and Olympia Fields fame built the course at Temple Terrace G&CC near Tampa, which at 6,600 yards was a monster for the time; and the firm of Langford and Moreau (Minehaha CC, now a Champions Tour stop; Wakonda in Iowa; Lawsonia Links in Wisconsin) contributed Key West Golf Club and Miami Springs G&CC, both curious developments. The former was designed to 18 with an island green and a tee in the Gulf of Mexico, but those features weren't included in the original 9-hole built in 1924 nor in the 1960s' expansion to 18 holes. Miami Springs opened in 1923 and had the distinction of the grass on the bunkers and the canal banks being hand-planted by Seminole Indian women and Seminole Indian men in native dress serving as caddies during the opening. Incidentally, the latter course went on to host the Miami Open from 1925 to 1955, a tournament won by the likes of Gene Sarazen, Tommy Armour, Sam Snead and Byron Nelson.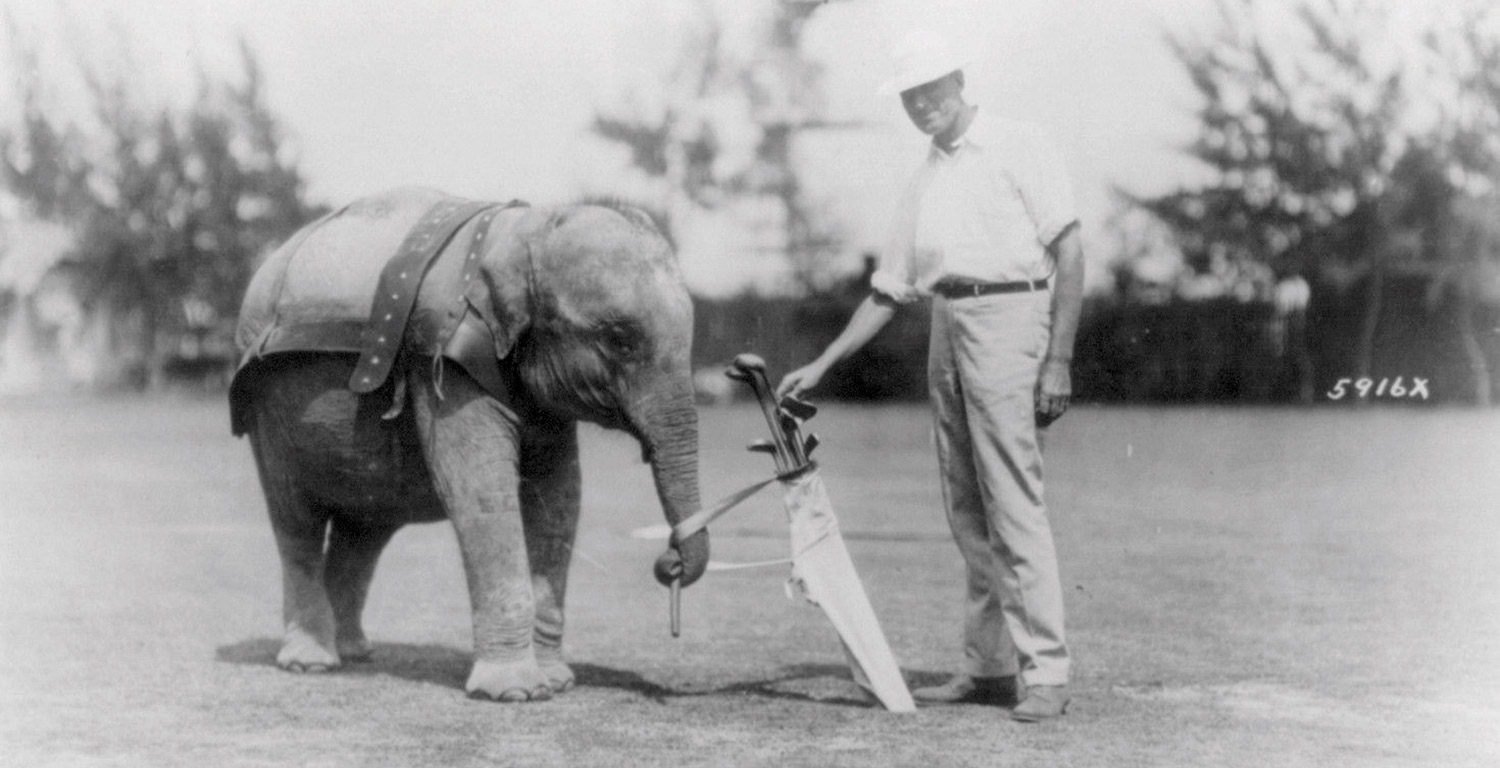 There were other gems—Boca Raton Resort & Club, a 1926 William Flynn layout that counts Tommy Armour and Sam Snead among its former professionals—and period-appropriate 1920s' theatrics as well. One notable: Automotive developer legend Carl Fisher (Indianapolis Motor Speedway, Lincoln Highway) gained national recognition for Miami with a widely shared photo of his pet elephant, "Rosie," carrying golf clubs while serving as a caddie for President Warren G Harding on Fisher's Bay Shore Golf Course. Built in 1921 to lure New Yorkers south in winter, Sarazen played the very first 18-hole round there in November of 1922. The club was used as an Army training ground in WWII (rented by the military for $1 per year) and later became Miami Golf Club.
What's now the Vinoy Golf Club got its start in 1920 as a 9-hole called "Coffee Pot Golf Course"; Pinecrest GC in Avon Park opened in 1926; and there were so many others, coming at a furious pace. If it all seemed too good to be true, it was. A Category 4 storm wiped out much of Miami in 1926, killing 400, and another Category 4 came on its heels in 1928 and destroyed the dike holding back Lake Okeechobee—second only to Lake Michigan as the largest natural freshwater lake contained entirely within the contiguous United States. The resulting flood killed 2,500 in one of America's deadliest disasters, and when the stock market crashed the following year the brakes went on. Testifying before Congress in the wake of the disaster, Florida's attorney general said of his state: "I've heard it advocated that what the people ought to do is build a wall down there and keep the military there to keep people from coming in."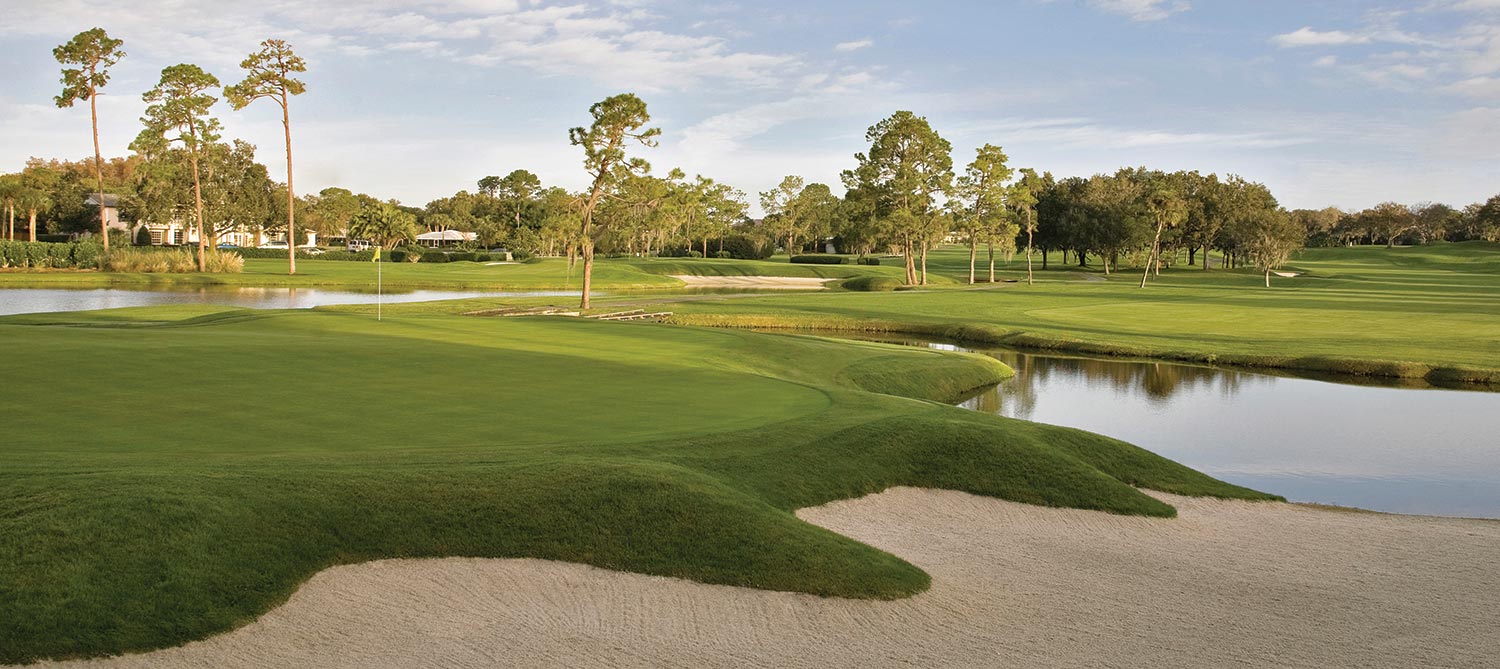 The boom was over, if temporarily. In fact, the storm spurred the Army Corps of Engineers to solve the state's water problem—namely, how to get rid of it—and that brought more development. More than 2,000 miles of canals and levees were built to funnel rain back out to sea, Grunwald says some of the powerful pump engines used to do that were raided from nuclear submarines, and the end result was that 400,000 acres of sugar fields opened up for farming, highways were able to be built across the state, and golf courses (and developments) could once again be built, this time with some reassurance—key word being some.
Today Florida holds a handful of the country's most iconic courses and clubs: Bay Hill Club & Lodge; TPC Sawgrass; Doral and the other courses in the Miami area; and the list goes on and on. Bermuda grass and its receptiveness to over-seeding by laboratory-bred variants have helped these and other Florida tracks hold up in the heat, in which more (and older) golfers have been able to play since the advent of the golf cart in the 1950s, and with great new courses opening all the time there's no sign that golf in Florida will ever stop.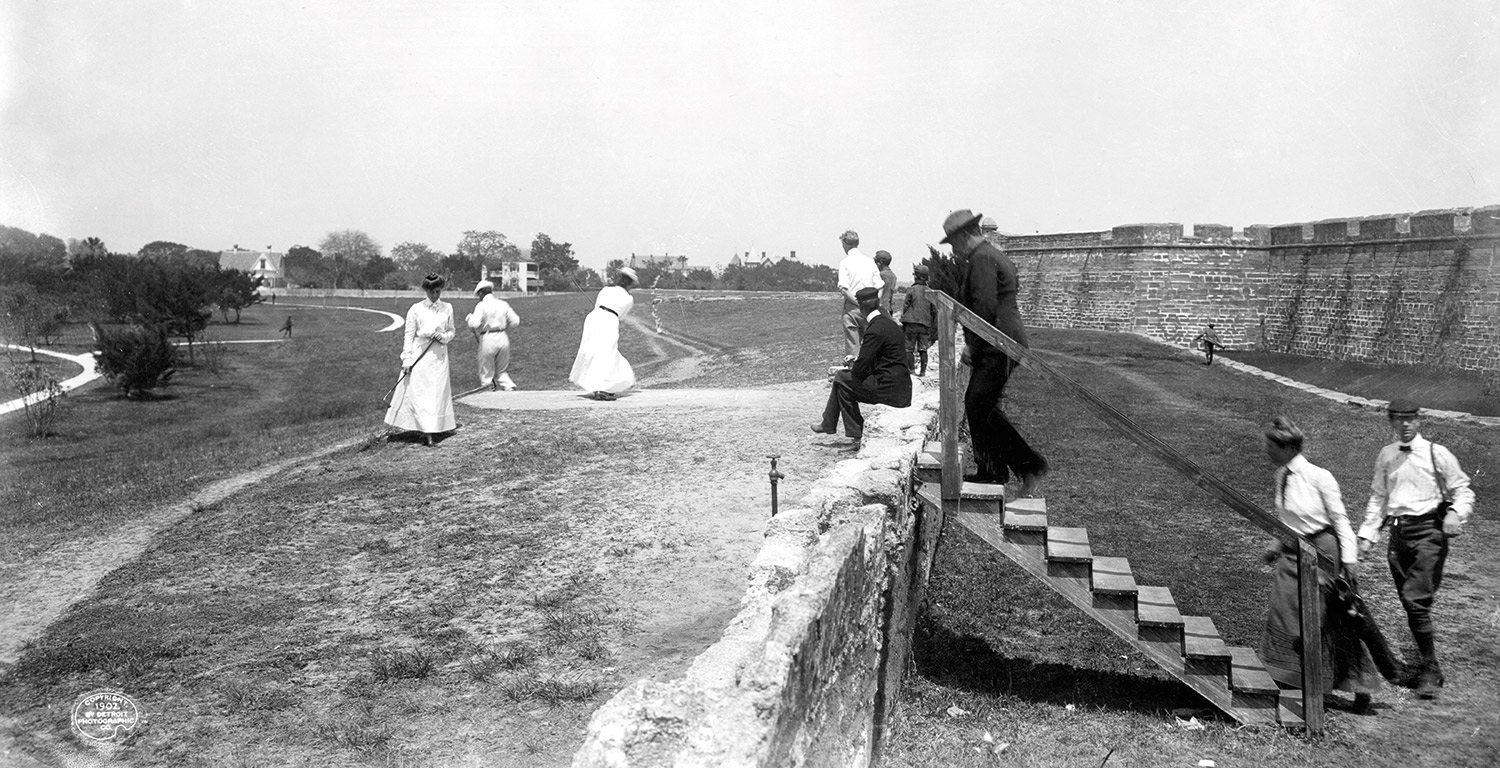 As we saw with Hurricane Michael this year (and with other hurricanes in other years), there's only so much the state's water management system can do, but one must give it credit for transforming Florida from the swamp de Soto found into a playground for golfing pros and presidents alike. Arnold Palmer made the state his home, as have Tiger Woods and so many others. It is headquarters to the PGA Tour, the PGA of America, the LPGA, the World Golf Hall of Fame, Golf Channel and so much else in our beloved sport. And of course it is the world's top golf destination, with tens of millions of golfers visiting and 10% of all U.S. rounds played here each year, far more than any other state. It still looks like paradise if you're standing on a beach, much of it is still a swamp inland, and summer is still brutal. But Florida is easier to get around these days, less likely to flood and, of course, there's the air conditioning.
That, really, makes all the difference.