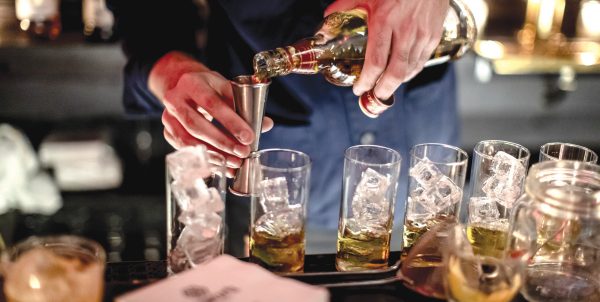 Highballs at Home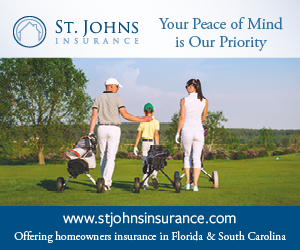 "I have just completed a forty-two-day voyage around my room. The fascinating observations I made and the endless pleasures I experienced along the way made me wish to share my travels with the public." So declared writer Xavier de Maistre at the outset of Voyage Around My Room, a chronicle of his 1790 house arrest for dueling. Had the Frenchman's journey taken place 101 years later it might have been buoyed by a Dewar's Highball or two, a drink invented by another inspired traveler—though one who circumnavigated more than his apartment, it should be said.
It was 1891 when Scotsman and whisky distiller Tommy Dewar was in New York City, and he was thirsty. Walking along Broadway with friends, a "ball" was suggested, "ball" then being the nomenclature for a glass of whisky. It sounded like a good idea to Dewar, and so he and his friend entered a bar and placed their order. When two small glasses were placed before them, however, the pair was unimpressed. "Beastly small glasses," Dewar's friend was said to have remarked, and Dewar agreed. The solution: serve the ball in a "high" glass, today better known as a Collins glass. Dewar made the request, the bartender assented, took the small glasses away, returned with the high glasses, poured in the whisky, and the highball was born.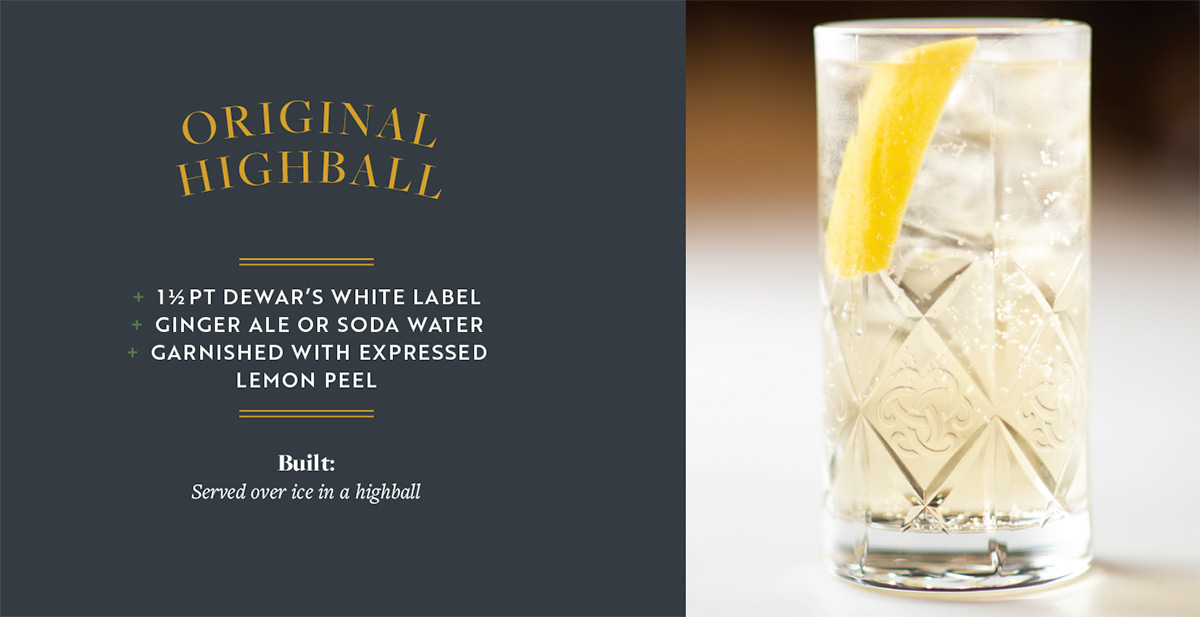 "It made whisky-drinking social," says Gareth Howells, National Whisky Ambassador for John Dewar & Sons and the Dewar's range of Scotch whiskies. "Adding soda water and lemon made it something people could drink at social occasions, even something refreshing at parties outside during the day. It took whisky out of the dark."
Tommy (technically Thomas, 1st Baron Dewar) was full of good ideas. Founded by their father, the family distillery was managed by his brother John, who perfected the brand's masterful double-aged blends, but it was Tommy who put the brand on the map—literally. Far from simply discovering the endless pleasures of his room, as de Maistre had done in 1790, in 1892 Tommy visited 26 countries. Like de Maistre, Tommy also wrote a book: A Ramble Around the Globe. Everywhere he went he made sure that people knew about the high quality of Dewar's whisky, and so a community was born.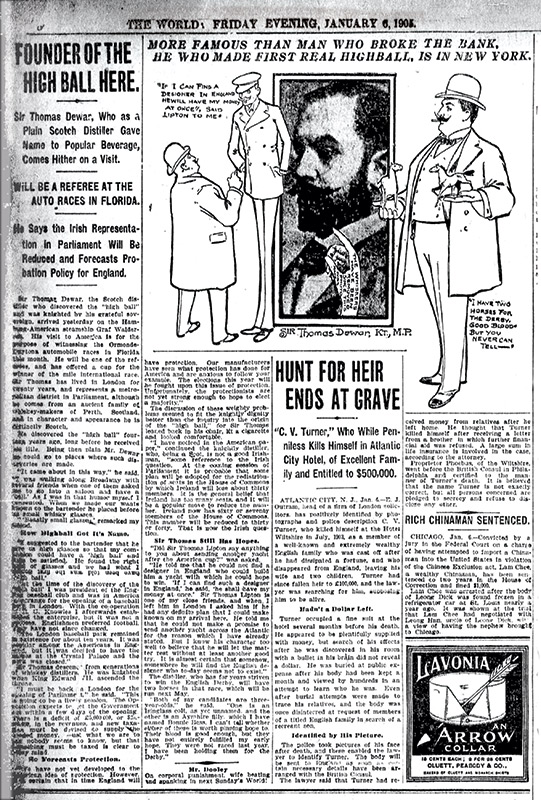 Tommy's global spirit persists in the Dewar's distillery at Aberfeldy, Scotland, today, evidenced in its fine range of premium smooth whiskies that take inspiration from both the olde world and the new. The attention to detail is absolutely classic across the range, in the White Label, Dewar's 12, Dewar's 15 and Dewar's 18 whiskies. But Tommy's spirit is also found in innovations like Dewar's Caribbean Smooth, a blend of up to 40 single malts and grain whiskies that lay in casks for at least 8 years. Like the best travel novel or well-illustrated atlas, the blend (double-aged and finished in a Caribbean rum cask) is just one example of how Dewar's continues to make whisky-drinking a kind of journey in and of itself. And if journeys these days necessarily resemble de Maistre's home-bound expedition more than they do Tommy's global jaunt, at least today's explorers have the Dewar's Highball as a traveling companion. With help from Gareth Howells, here are cosmopolitan cocktails to fuel voyages around one's room—or further, once the world is ready. Until it is, we encourage you to be well and to travel well at home, with inspiration from Tommy Dewar.
Elderflower Highball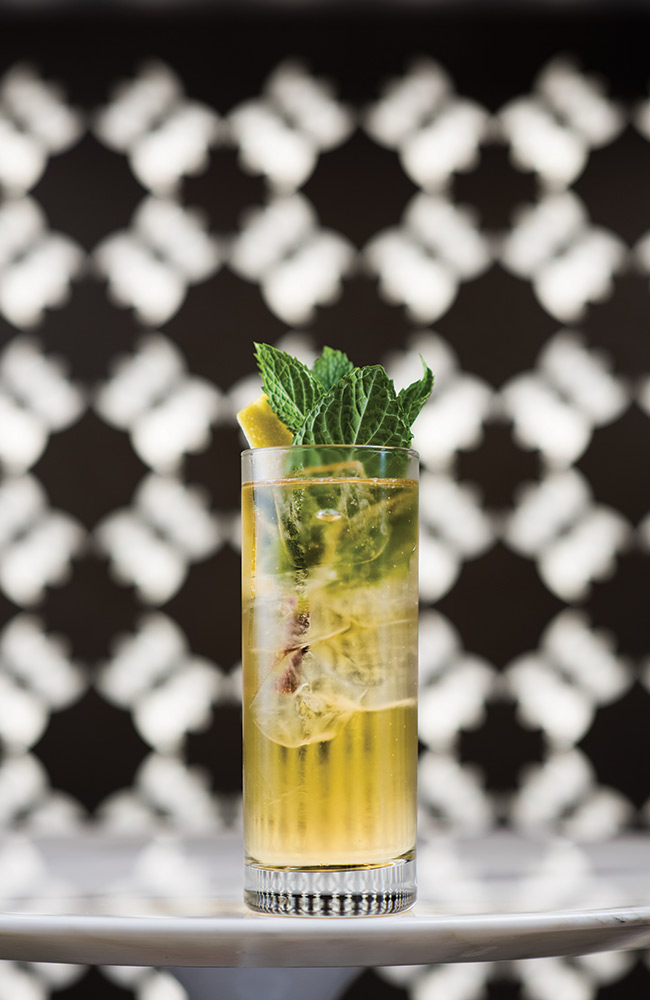 1½pt Dewar's 15
½pt St Germain
Soda Water
Garnished with expressed lemon peel & Mint sprig
Built: Served over ice in a highball/Collins glass
Bad Grandpa
Fedrico Avila | Bar Belly, NYC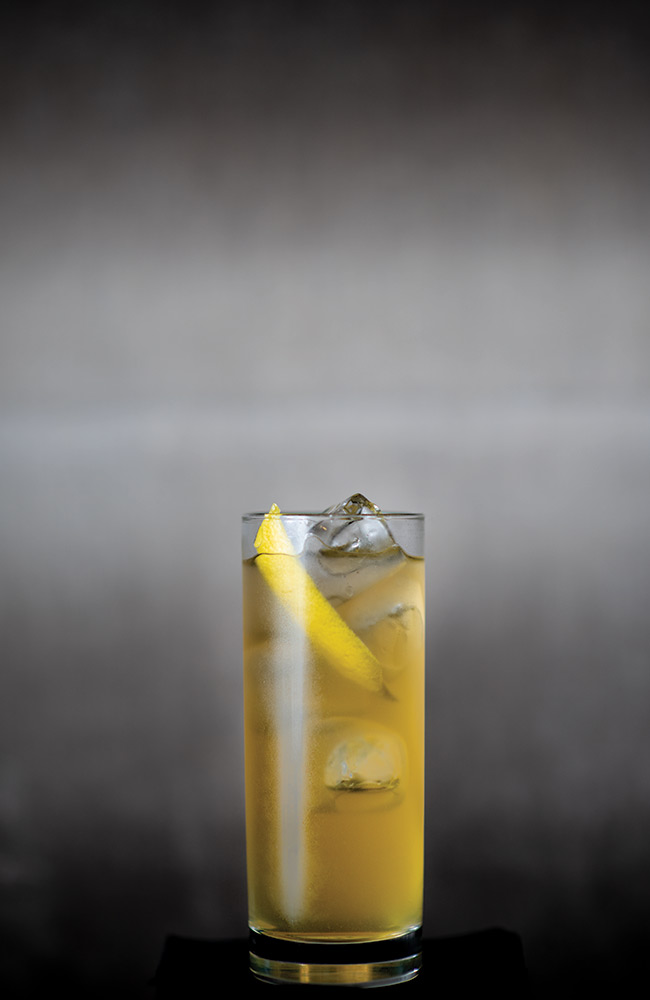 2pt Dewar's 12
¾pt Fino Sherry
½pt Yuzu Chamomile Syrup
2 Dashes Saline
Soda Water
Expressed lemon peel garnish
Built: Served over ice in a highball/Collins glass
Coconut Highball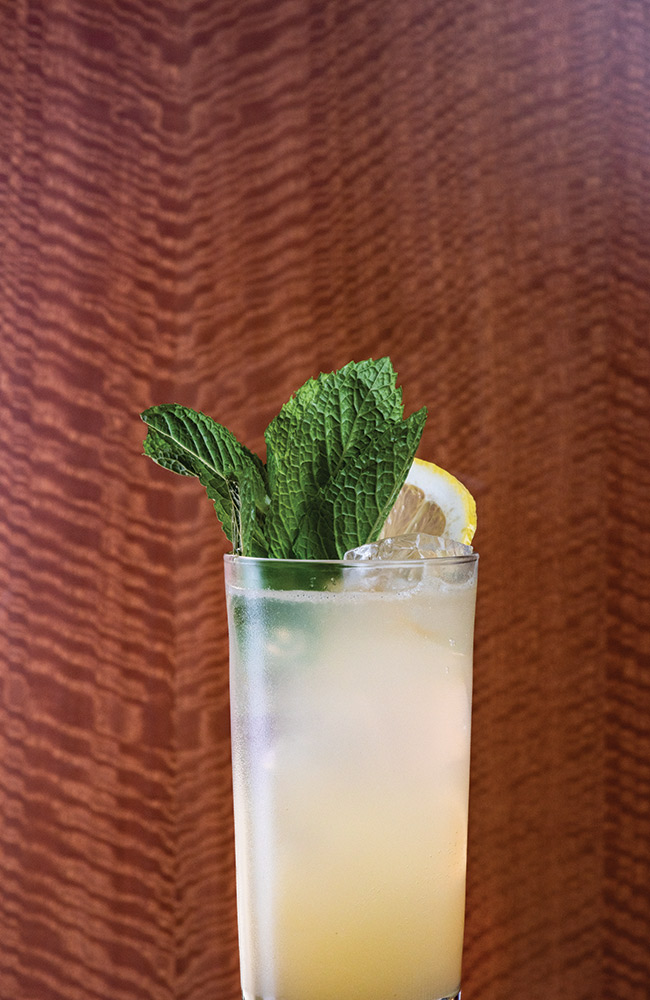 1½pt Dewar's Caribbean Smooth
¾pt Lemon Juice
¾pt Monin coconut syrup
Soda Water
Mint sprig & lemon wheel garnish
Built: Served over ice in a highball/Collins glass
Kristina's Highball
Kristina Magro | Lone Wolf, Chicago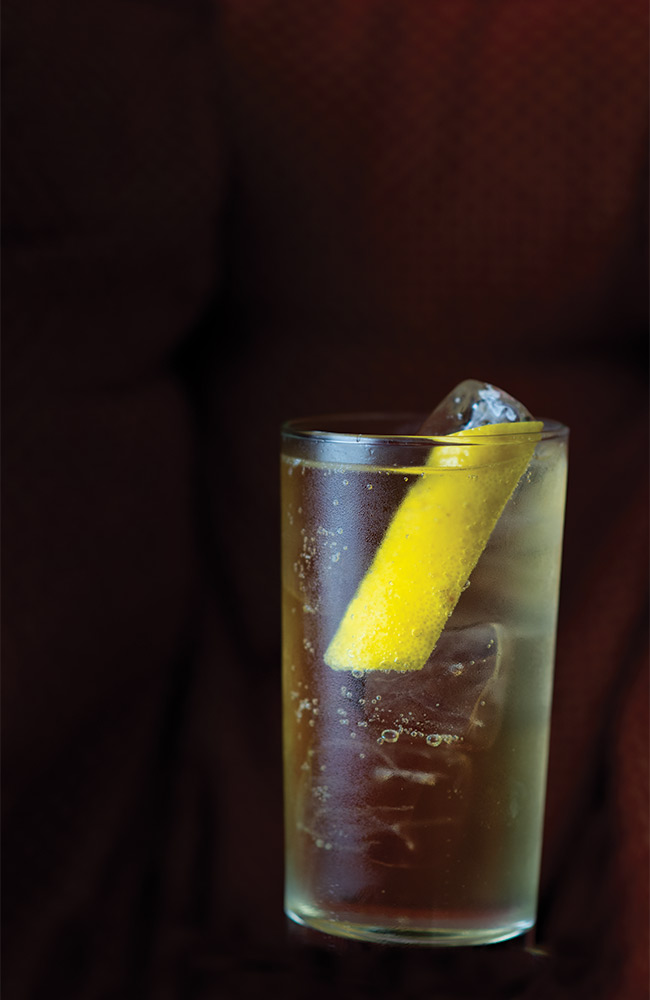 1½pt Dewar's White Label
¼pt Ginger Syrup
¼pt Amontillado sherry
Bitter lemon tonic
Expressed lemon peel garnish
Built: Served over ice in a highball/Collins glass