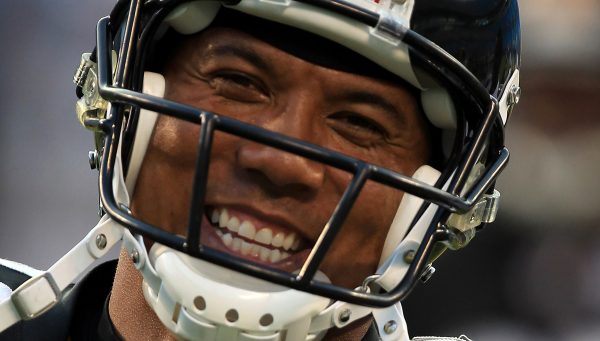 Hines Ward
It isn't getting any cooler down there, down in Georgia. Southern summers will make you sweat, no question. But he didn't care—he probably even liked the sweat. He certainly liked the hard work, no question about that either, the pile of muscle running patterns, swinging a bat, shooting hoops, working hard. African-American kid. Or was he Korean? Or was it both? Doesn't matter. Didn't matter to him, didn't matter to his teammates, especially when they were winning—and if he was playing, they were winning. And if it did matter to a few people back then, back when he was still in school, well, it probably doesn't matter to them any more—or at least you won't hear about it, certainly not when he's around. People tend to shut up in the face of greatness, and when it comes to Hines Ward there's an awful lot of greatness to behold.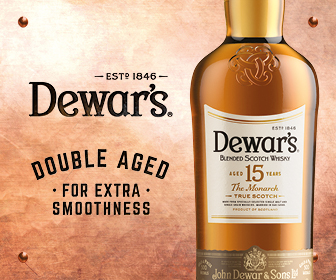 Never mind the fact that the guy could whup your butt.
"Even when I play my son in video games, I try to whup his butt!" says Ward, laughing. "That's just the kind of competitive I am."
The kind of competitive he is helped Hines Ward to carve out an unbelievable NFL record over 14 seasons as a wide receiver (and a devastating blocker) with the Pittsburgh Steelers. Selected in the third round of the 1998 NFL Draft, he became the Steelers' all-time leader in receptions, receiving yardage and touchdown receptions. From 2001 to 2004, #86 had four consecutive 1,000-yard seasons (the only Steeler ever to do so) and was named to four Pro Bowl teams. Twice a Super Bowl champion, he took MVP honors in 2006's Super Bowl XL. And on New Year's Day in 2012, with his last catch ever as a Steeler, Ward became only the eighth player in NFL history to reach 1,000 career receptions. The year before, he'd won Season 12 of Dancing With the Stars, scoring the highest marks in the Tango, Salsa and Quickstep dances, among others. Did we mention this guy is competitive?
Since hanging up his cleats in 2012, "The happiest man in football," as President Barack Obama called him, has taken a few turns in Hollywood, notably in the film The Dark Knight Rises (as a football player) and in the TV show Walking Dead (as a zombie). Ward and his mile-wide, seemingly omnipresent smile also started working as a commentator for NBC on Football Night in America, along with making other appearances. Right now he's training for an Iron Man Triathlon, checking in on his Helping Hands charity and making time for family. One thing he's not doing a lot of is golfing.
"Oh man, this year I've only been out three times maybe," Ward told us from his home state of Georgia. "I've been training for the Iron Man, working with NBC… I really don't get out that much."
Still, he likes the game, even if he shares a few of its frustrations with other former NFL stars. When asked if he agreed with Bo Jackson, who told Kingdom that golf was harder than football, Ward didn't hesitate.
"Oh yeah, golf is more mental than anything. And it hurts as a pro [football] guy, being a running back or a linebacker, because you just have the drive to kill it every time. And that works against people who are strong, guys that have so much testosterone."
But the dancing helps with the graceful bits, yeah?
"A little bit," Ward says, laughing again. "It helps more with the footwork; I don't know about my backswing. I've got a bad habit of swinging it like a baseball bat. I've been trying to keep my tempo slow, and every now and then I get hold of a great drive and get it out there, but I can't find that great stroke again to repeat it."
That's a common quest for the rest of us as well, but frustration with the game must be an unfamiliar feeling to a guy for whom sports—and especially football—came naturally.

"I always played and loved all the other sports: basketball, baseball, football… All those sports came easy to me," Ward says, explaining that he was introduced to golf by a friend of his while he attended Forest Park High School, where he excelled in athletics.
"I love challenges, so I picked up a golf club, swung three times, and missed the ball. I was probably 17."
If golf didn't come easy, other sports did. At the end of his senior year, he was drafted by Major League Baseball's Florida Marlins, who offered him a bonus to sign. With a first love of football, though, Ward elected to head to college and play for his hometown Georgia Bulldogs. There, he earned a pile of awards and accolades as both a receiver and as a starting quarterback, eventually becoming the school's second all-time receiver with 144 receptions and 3,870 yards (behind Herschel Walker).
Today, so many years later, he's back to golf (if only a little). There's the odd game with friends and there have been a number of appearances in charity golf events (like the one hosted by former Steeler Antwaan Randle El), but like many of us Ward finds that his schedule often gets in the way of real success on course.
"One thing about golf is you have to play all the time," he explains. "My time is very limited, so to be on the golf course is tough."
One of the things that takes at least some of his time is his charity, the Hines Ward Helping Hands Foundation. The U.S. arm of his Foundation focuses on improving literacy and life skills among children and specifically addresses underprivileged youth in the Pittsburgh and Atlanta areas. As important as that is, the Foundation's Korean arm is shining a light on something not often discussed, the issue of biracial discrimination, especially as it occurs among the children of Korea.
Ward, who was born in 1976 in Seoul to a Korean mother and an African-American father, knows what he's talking about. Raised by his mother in the Atlanta area, Hines had to contend with discrimination. Still an area resident, he says it hasn't disappeared.
"It was something I had to endure," he says. "Had to deal with being teased, being an outcast, being bullied because I was different… And bullying is kind of a big thing now, a lot of elementary schools are dealing with it. My son, he's dealing with it. He's a multi-racial kid, African-American, Korean and white. I try to instill in him that it's ok to be different, tell him don't get caught up in all the teasing."
Perhaps no one could have anticipated the Korean community's reaction to Ward's success, but with his numerous accomplishments, including being the first Korean-American to be named a Super Bowl MVP, he's now a celebrity and an inspiration among Koreans. In recent years, he's taken several trips to Korea to speak out against the country's discriminatory practices and to pledge his time and support to biracial children there. Speaking to kids there, he offered the following words of hope:
"If the country can accept me for who I am and accept me for being Korean, I'm pretty sure that this country can change and accept you for who you are."

Discrimination certainly won't be the first major fight Ward has taken on, and it's not the first time he's demonstrated leadership with those whom others might not consider to be contenders. But his charity may be fighting one of the most important battles he's faced. There's little question the man who set the football world on fire for 14 years, and who's now really beginning to gain momentum in his life off the gridiron, is going to keep on making a difference. After all, like his smile, winning is just part of who he is.
"I've always wanted to win, that's the competitive nature in me," Ward says. "As a child in elementary school, I don't know where it came from, but when we picked teams I tried to pick the guys who weren't as talented. The kids that usually weren't picked first, I picked them first. And as the whole team, we found a way to win.
"The camaraderie that inspired… Some of the kids who got picked last, you see them being part of the winning team, and you see their confidence grow. I always wanted to be on that team where people say 'they don't have a chance to win.' There's nothing more gratifying than to prove all the naysayers wrong."
To find out how you can help the Hines Ward Helping Hands Foundation, visit hinesward.com.