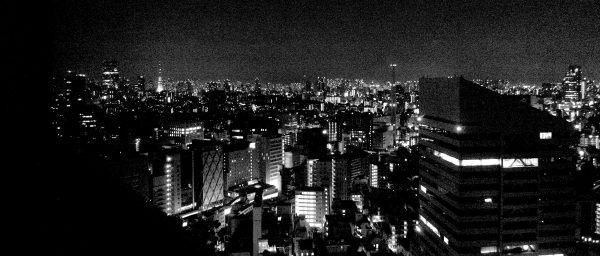 Japan: Narrow Road
At the ryokan, full of sake and good food, my wife saw a ghost. Or rather, she said she knew a ghost was there. I was across the table, sitting on the floor as well, contemplating the kaiseki meal we'd just finished—fourteen works of art, served one at a time over several hours—and drifting in a soft, shimmering sound that could have been the leaves outside, shaking like so many paper dimes, or the moonlit river below, running since long before ghosts were born, before our inn was built, and before I'd ever considered Japan.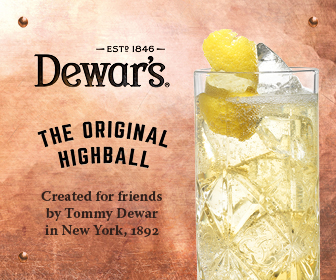 Japan, a simply decorated but exquisitely crafted box that opens to reveal so many more, each a different size and of increasingly rich design, all fit together so perfectly there's hardly room for water between them. Next to the brightly colored and widely scattered pieces of America, there's a real cohesion to the culture here, and I believe it has something to do with perfection. That perfection is impossible is entirely the point, and something of which we were immediately reminded upon arrival in Tokyo.
Tokyo
After three hard weeks camping in Mongolia, we needed showers. And from the looks we were getting from the hotel's reception staff, we'd been smart to ship clean clothes ahead from the States. Sadly, however, at check-in the smiling concierge produced only one suitcase—and it was not my wife's. So what, I said, ordering champagne to the room. It was a honeymoon after all. And anyway reception tracked her bag to Hainan; we could expect it in two days or so. In the meantime I saw no problem staying in the room. The 26th floor of the Cerulean Tower Hotel, overlooking Tokyo's glittering Shibuya district, is not a bad place to get stuck.
In the early and mid 1990s, the kids were all over Shibuya. On any given afternoon, hip young things could be seen sipping cold strawberry milk and other pretty drinks at over-designed cafés, watching the steady line of trendy girls filing into the 109 Building, a still-glossy giant candy box that holds more than 100 designer boutiques. Shibuya gave birth to kogal gyaru—the now iconic photo-booth-addicted Japanese schoolgirls with short skirts, dyed hair, loose socks and stuffed animals pinned to cartoonish shoulder bags. The area still offers great people-watching, though most of the youth have moved north to the Harajuku fashion district and prefer to dress as characters from Japanese comics rather than as hypersexual coeds. Still, there were a few kogal milling around Shibuya's train station when my wife and I set out on an impossible mission, one that I should have seen coming.
It was disappointing, but perhaps not surprising, that my wife regarded a missing suitcase as an excuse to shop rather than as an opportunity to stay in. And so we set out, away from the bed and into the fray, down a crowded, winding labyrinth of women's clothing stores, ready to confront the obvious.
The first shopgirl balked, shaking her head as she looked my wife up and down. At 5'11" my former-model wife looks me in the eye—an unlikely customer for Shibuya's boutiques. The second shop came up short as well. But after some digging (and a pair of life-saving iced coffees; it was August and the sun wasn't shy) we eventually found a large, trendy boutique that had racks of Western-sized potential. An hour or so later, with the wife smiling and freshly appointed, and me following behind holding bags of women's clothes, we finally set off to enjoy Japan. It occurred to me that I was married.
China and Mongolia had been the "adventure" part of our honeymoon: hauling backpacks, eating blocks of yogurt dried on yurt roofs, camping by golden sand dunes and not showering for weeks. From here on out it was to be an elegant ride of diamond-colored cocktails, long hours in hot springs, old-style inns with tatami-mat floors and—something we were both eagerly anticipating—clean, beautiful food.
The first of that was had in a robata (grill) restaurant on the top floor of one of Shibuya's large department stores. The name of both the restaurant and the building are forgotten, left on one of the many elevators or escalators that I rode that day, but the food was lovely. The next evening is easier to recall: tapas in a basement restaurant. The décor was sufficiently Spain-feeling, with dark red bricks in the tall walls around us and a large painting of a clown-collared someone who might have been Prince Philip II. The food and wine were good enough and the service friendly, if not educational. "Why'd you come to Japan?" asked our Japanese waiter in perfect Spanish. "Para practicar mi Español," I replied. One of the best conversations I had in Tokyo.

Kyoto
We left Tokyo on a morning Shinkansen (bullet train) bound for Kyoto. It's been overwritten, but the punctuality of Japanese trains is indeed amazing; it's as if you could set your watch by their arrivals and departures, and they're clean and fast to boot. A horrible crash in 2005 was blamed on the rail authority's relentless pursuit of timetable perfection, but our journeys in the country were uneventful. And as much as I was enjoying the air conditioning and the views on the way to Kyoto, that trip could have lasted longer. When we did arrive, still road-weary from Mongolia, it was all we could do to pull ourselves together and get to the Hiiragiya Ryokan, our first ryokan and one of the finest in Japan.
They're not standard hotels, ryokan. Hailing from the Tokugawa period (1603-1868, also called the Edo period, a mostly stable era that saw the end of the samurai, the introduction of the geisha, and the beginning of a highly formalized Confucian social structure in Japan), the inns today still look the part: tatami mats on the floors, sliding doors, formally organized rooms, communal baths and often meals included. Service is top notch, yakata (cotton robes) are provided and acceptable to be worn around the premises, and good behavior from guests is a given.
The Hiiragiya Ryokan has been particularly lauded since it opened in 1818. Nobel Prize winning novelist Yasunari Kawabata painted this picture during one of his many stays:
"On a drizzly afternoon in Kyoto, sitting by the window, I watch the falling rain, listen to its calming sound. It is here, at Hiiragiya, that I wistfully recall that sense of tranquility that belonged to old Japan."
Ryokan cost more than hotels, but it was a special occasion trip and we wanted the experience, especially proper kaiseki meals. Of the ones we enjoyed, our first was an experience that everyone should have.
Kaiseki has evolved into an art form in which the food, the preparation and the presentation all come together to reflect both the season and the regional character. Color, taste and texture factor into the selection and preparation of ingredients, usually local, and carefully chosen dishes are adorned with real flowers, leaves or other garnishes to further enhance the experience. There's no way for me to know what, exactly, we ate that first night, but as the nakai (attendant) kept bringing and preparing courses, it was as if we were dining in a dream that lasted exactly as long as it should.
The Next Day
God, it was hot. The kind of hot that makes you want to give up. We'd moved to a cheaper ryokan and forced ourselves out of the room to do some touristing, but it was useless. There was a shrine and a park and more old things, but it all blurred by in a fevered hallucination. At the bottom of some stone steps, through heat and exhaust clouding a busy intersection, my wife found a parlor that served kakigori, a shaved ice for which Kyoto is famous. Parfaits of that covered in condensed milk and served with anko (sweet bean paste) and a scoop of matcha (green tea) ice cream saved our lives, I'm sure.
In better spirits, we wandered past the Gion district and crossed the bridge to Pontocho, a narrow alley one block off the Kamo River. Like much of Gion, famous for the disciplined and beautiful geisha entertainers, the businesses here are designed like safety deposit boxes. Taxation used to be based on exposed street frontage, so buildings were built narrow and deep. We ducked into such a place when the heat started getting to us again and happily discovered Asahi Extra Cold beer (served at 28˚F). For the second time that day: lives saved.
There's a lot to see in Kyoto, and we missed most of it. But we didn't care—the heat was just that bad. In a dripping mess of stuck shirts and flushed skin, we left the ancient city behind and headed for the mountains.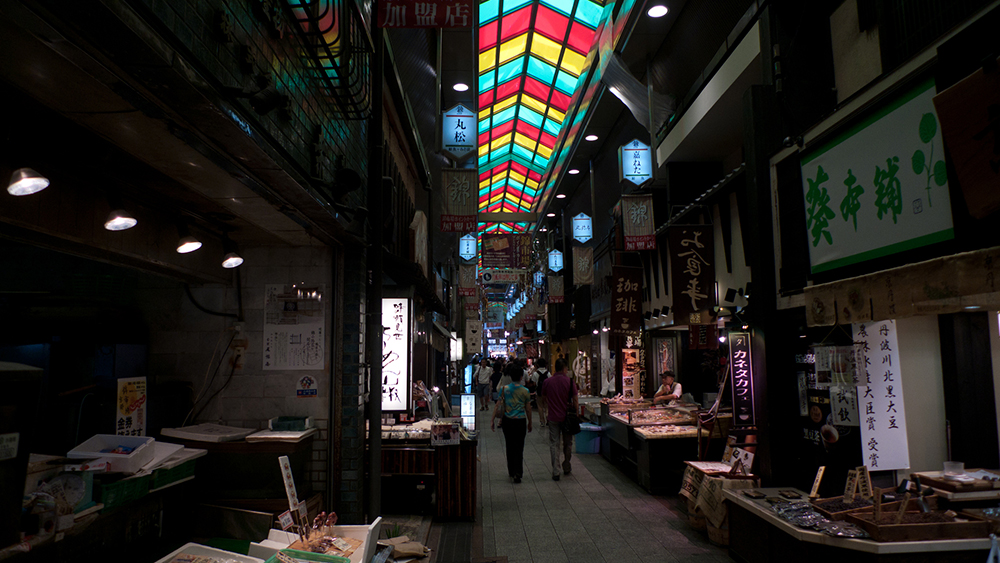 Takayama
Leaving Nagoya, the train tracks rolled out softly like a black ribbon. Small clouds of whitewater folded back onto perfectly smooth rocks in a river that darted and played along our path, springing into view one moment before disappearing the next behind a bend or stand of trees. Pushing north into the Hida Mountains, quite suddenly a boy appeared in the distance flying a kite. The kite, the wind, the string and the boy holding it were all equally important to the scene, and now I'm not sure that any of them really existed. In Japan you move within a crowd of ghosts so thick that you're forever passing through walls built over graves dug within roads that lead to the present, the future and the past at the same time. Who you meet and what you see along the way are almost impossible to find again, even if you only look away for a moment. And that's how I came into Takayama.
I knew the town would be my favorite stop in Japan the instant we stepped off the train, but I didn't know I'd soon be eating the greatest steak I've ever had (and that from a man with family in Nebraska). Restaurant Le Midi is a French-style bistro owned by the French-trained Chef Tagami Katsunori. Expertly preparing dishes of local Hida beef, which is so beautifully flavored, so sumptuous and so emotionally satisfying that I'd be terrified to show it to my grill at home for fear of ruining it, the chef and his team are doing something special in the mountains, and I'll leave it at that.
The Ryokan Tanabe was charming and clean, the staff beyond friendly and the entire town a manageable size and layout. It was a short walk to the Miyagawa River and the quaint Kaji Bridge decorated with, among other things, two curiously grotesque statues of characters, perhaps spirits protecting the city: Te-naga zuchi zou, stretching ridiculously long arms above his head, and Ashi-naga zuchi zou, perched forever on preposterously long legs. Beyond them, ignoring time, blocks of low, Edo Period wooden buildings are lined up along Sannomachi Street. Former merchant and artisan rooms, they now hold sake breweries and tourist shops. As we walked around smitten by it all, rickshaws occasionally pounded past us, the runners sweating torrents under their straw hats. Again I lost track of reality and wondered if the old town would be there tomorrow or if we'd look across the river in the morning to see a shrine or a modern building in its place.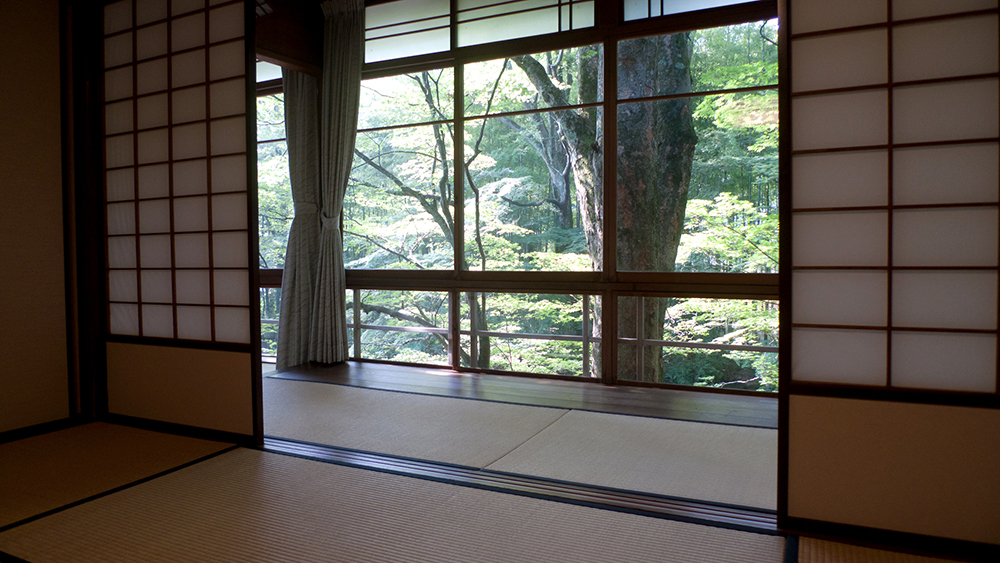 Back on today's side of the Miyagawa at the Gallery Yoshimoto, I had a lovely, if broken, conversation with the owner/artist, whose paper cuttings look like paintings. After much deliberation I purchased two of his works, with my wife looking on somewhat disapprovingly. Her frustrations, though, were soon drowned in margaritas, if you can believe it, at the Chapala restaurant, a closet-sized piñata tucked off the main drag. The enthusiastic and friendly owner/waiter/chef, who speaks enough English, spent some time in California several decades ago, fell in love with Mexican food, and decided to return East and give it a go. Enchiladas, curious bite-sized treats and surprisingly good salsa make this a reasonably priced good idea, if only for the opportunity to eat tacos with chopsticks. Across the street from our ryokan a different night, a robata bar served great food but delivered frustrated looks from a few residents. In tourist towns the locals like to keep a few doors closed, and that's fair enough.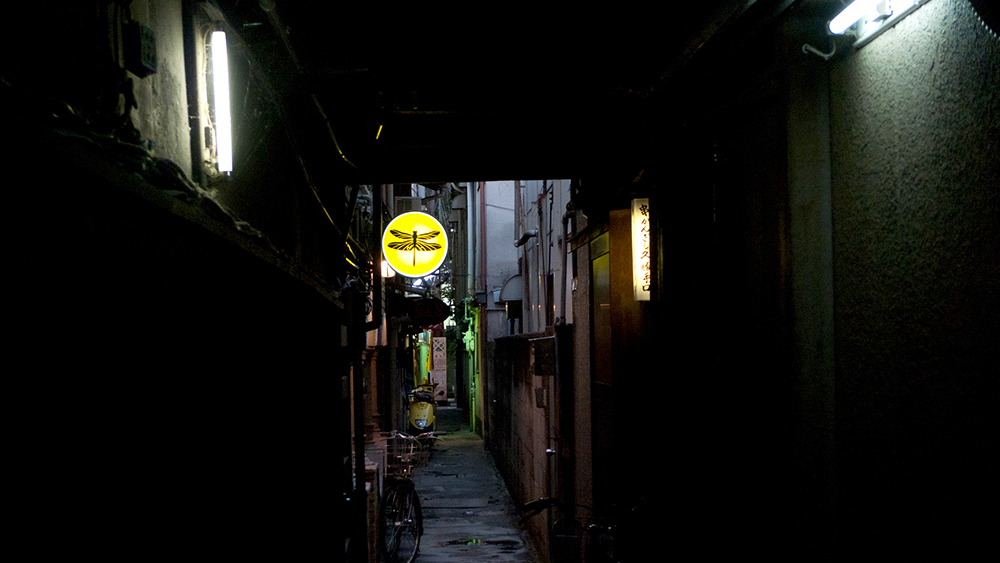 Shuzenji
Out of the mountains, we headed to Mishima to catch a train south. We were bound for the onsen (hot springs spa) town of Shujenzi on the sand-and-surf-covered Izu Peninsula, our last stop before returning to Tokyo and then home.
In the way that surf towns let you know you're near the sand and waves even before you smell the sea, the small train from Mishima felt beachy, its lightly colored interior wide and bright. In memory, it seems like there was sand scattered on the floor, but in fact the train, like all of our Japanese trains, was nearly spotless. The kids onboard looked healthy and tanned, chattering away in an array of flip-flops, hats and popular shorts. For the first time on the trip we saw Japanese casual, and this, too, was executed to code: hair perfectly mussed, sunglasses hung on crisp T-shirts printed with waves or colored shapes, loose shoulder bags revealing magazines and towels. Happy and clean. Clean clean clean. I wondered if we should have gone to the beach instead, but I was eagerly looking forward to the next ryokan, an Edo-era lodge advertised as long having been an artists' hideaway. And so we rode the train to our stop and caught a taxi to the Arai Ryokan.
Set on the Katsura River amidst a bamboo forest, the ryokan dates to 1872. Like one of upstate New York's grand old lodges it wears its age gracefully, if somewhat apparently, demurely choosing to ignore the damp smell in discolored corners, a well-traveled carpet in the main hallway and furniture installed when Miki Obata and The Out Kast shared the airwaves with The Beatles. But I didn't mind. I found a cold bottle of sake in our room, we put on our yakata and settled in.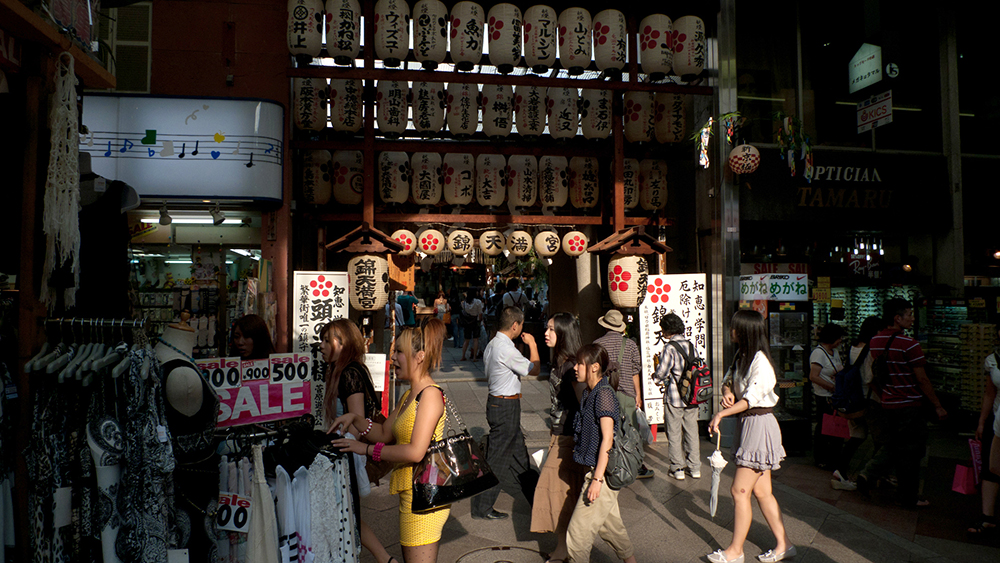 Hours later, after the last kaiseki meal of the trip, I went to the ryokan's main onsen. It was relatively late, with less than an hour of "men's time" remaining. There'd be a women-only block of time soon, and then the spa would close for cleaning. The only other people around, what looked to be a father and his young son, were fixing their robes and preparing to leave. For a split, frozen second when I entered the changing area, both locked on me with the same startled expression, obviously surprised to see a foreigner there, and at that hour. The father looked away first, and with a quick nod in my direction put a hand on his son's back and hurried him out of the room, shuffling behind in sandals that were not quite on. The site of a naked, hairy monster from the West is no way to end a day. Alone, I removed and folded my robe, quietly placed it on a shelf, washed myself as is customary, and then descended stone steps into the same waters that had soothed the muscles of some of Japan's greatest writers, painters and actors.
The Tenpyo Dai Yokudo is the centerpiece of the ryokan's four spas. It was built in 1934 and designed by master painter Yasuda Yukihiko to evoke the spirit of the 8th century Tenpyo era. A considered arrangement of large boulders sit half-sunk in the hot spring under wood beams that stretch high across the ceiling. Resting neck-deep, absolutely still on a submerged stone, water trickling into the main pool the only sound, I felt that I, too, should remain silent, and so I did, drunk in contemplation, feeling the weight of the immense space, sitting in a painting.
When I finally rose, steam pouring off me as if I'd just been born into winter, I found my way to my robe and a glass of water, put on my sandals, then returned to my room and fell into a deep sleep, drifting in a shimmering sound that could have been the leaves outside, shaking like so many paper dimes, or the moonlit river below, running since long before ghosts were born, before our inn was built, and before I'd ever considered Japan.