Old Country Summer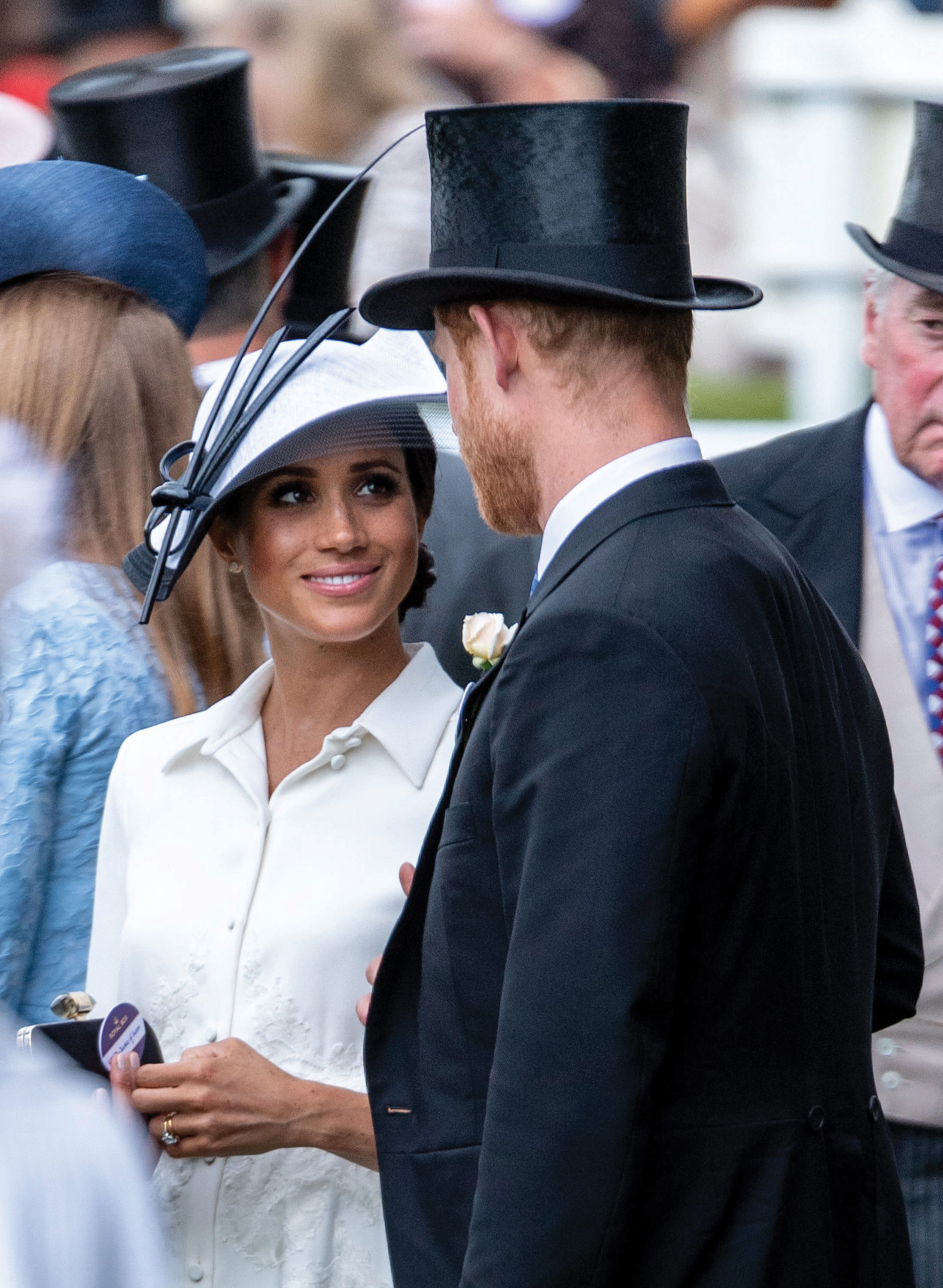 With what is usually a pretty dismal winter, the Brits like to make the most of their summer when it arrives and while it lasts. But when those summer rays do beam down, things have a habit of falling into place in the Old Country.
Glyndebourne
May 19-Aug 26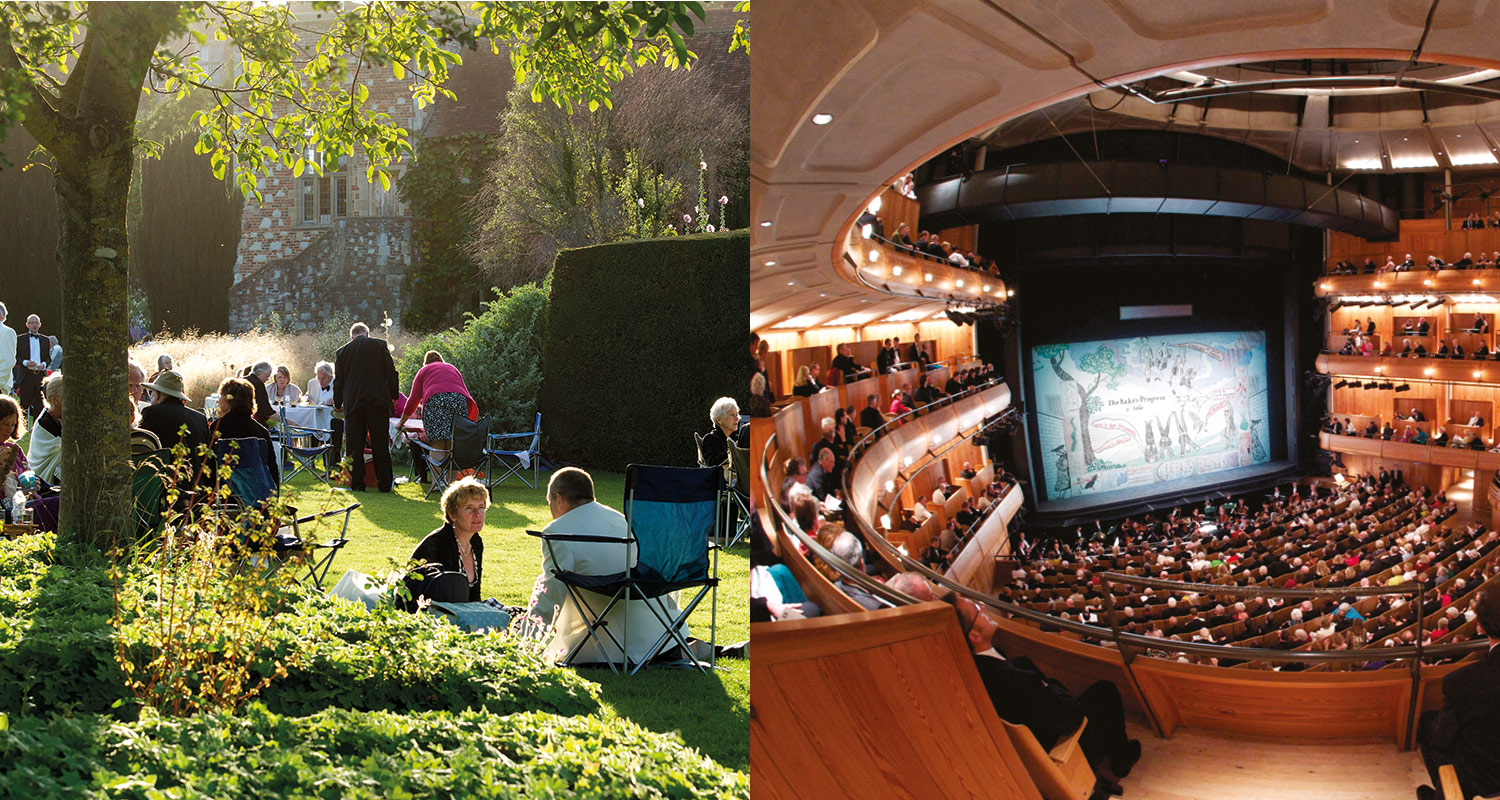 "Broadway can't compete with it actually. It can't," says set designer David Hockney. It's not to say the quality of performance is better than at the Met in NYC, but Glyndebourne is a one-off, bringing together world-class opera within the tranquil realm of one of southern England's grand old landed estates. Glyndebourne sits amid the famous South Downs, near the Sussex town of Lewes, where wooded hills connect to rolling, green fields with grazing sheep in a peaceful tapestry of English countryside, lying much the same as it has for centuries.
The festival was founded by the Christie family in 1934, with performances staged in a purpose-built theatre that sat 300 people, next door to the 15th-century manor house. As the festival has grown, so the theatre has been remodeled and re-built, today seating 1,200.
A trip to Glyndebourne is a half-day countryside extravaganza, with picnics abounding the lawns of the house before each performance (and when British summer weather permits). The clinking of glasses filled with Pimms, Proseco or gin and tonic accompany oven-baked sausage rolls. There is no official dress code at Glyndebourne although the convention is to dress up in dinner suits and evening dresses. It's a treasured annual tradition to some or a pompous promenade to others.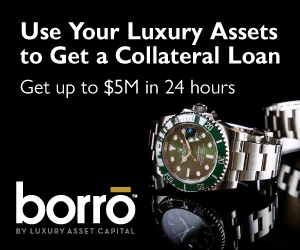 "But it's not just eccentric aristocrats' play thing," claims Sir Andrew Davis, Glyndebourne Music Director from 1989 to 2000. "This has become a festival that is second to none."
Leading the 2018 programme is a production of Puccini's Madama Butterfly with the London Philharmonic Orchestra (May 19-July 18), for which limited ticket availability remains as the presses roll.
Alternatively, "The Proms" are on at the Royal Albert Hall in central London from July 13 to September 8, with a number of £6 "Day Promming" tickets held until the day of each performance.
Stonehenge Solstice Festival
June 18-21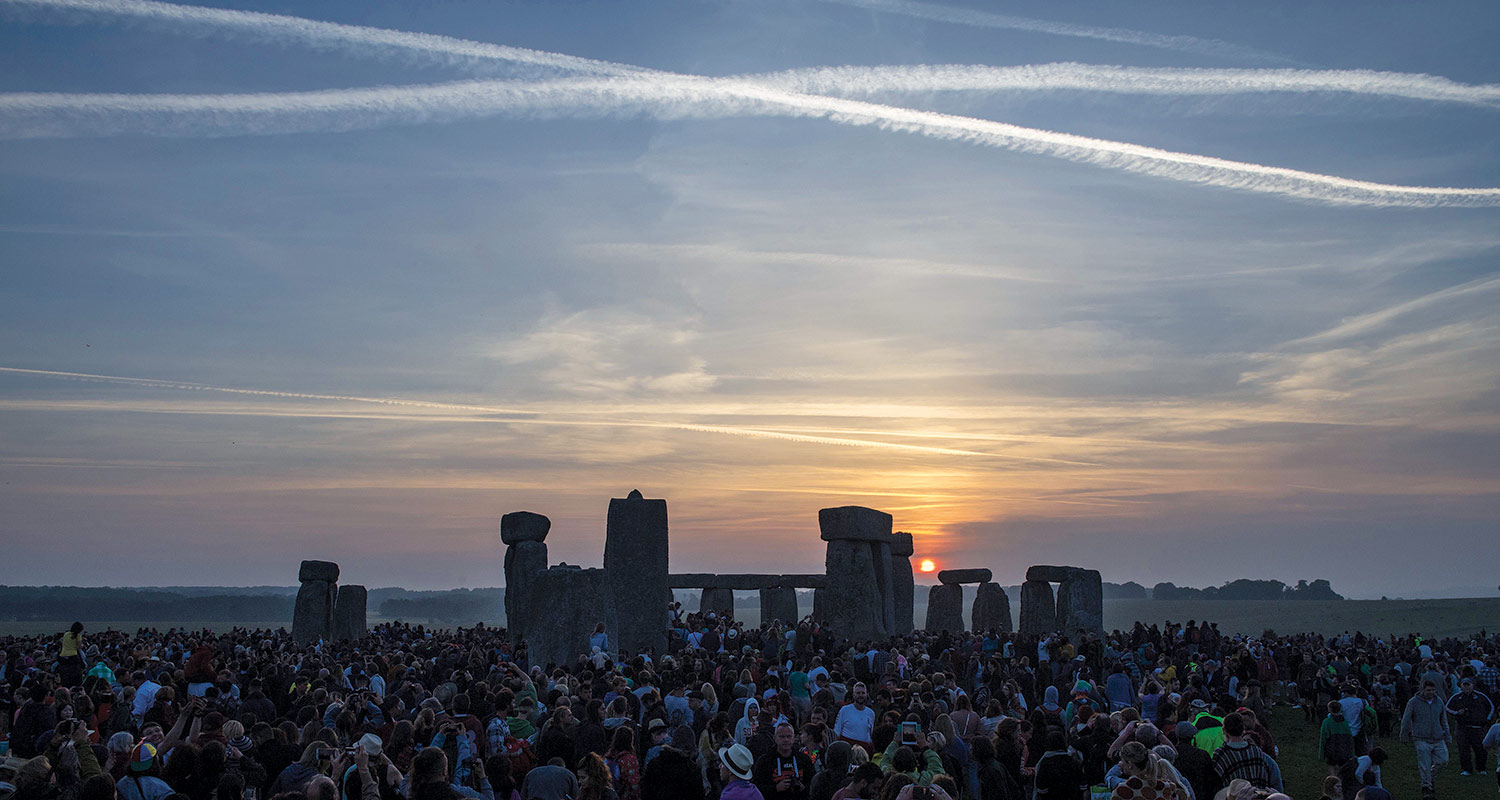 They rise before dawn on mid-summer's day at the Solstice Festival—by 4:00am to beat sunrise—and the revelry will last 24 hours without intermission.
Different explanations for the creation of Stonehenge abound—the world's only surviving lintelled stone circle, with origins dating back 4,500 years. Was it a druid temple, place of healing or an astronomic instrument? Contemporary interpretations center on a prehistoric temple aligned with solar movements. Take your pick but one way or another this is sacred ground.
In the 1970s a free Solstice festival evolved, thanks to a so-called "Peace Convoy"—which numbered 600 people and 140 vehicles by 1985. But it was too lawless for the authorities in an occasionally brutal Thatcherite Britain. In June '85 the "Battle of the Beanfield" unfolded, when police truncheons smashed the convoy into smithereens. 500 arrests were made although Wiltshire police were later forced to pay £24,000 in damages.
Today, the more convivial event centers at nearby Stonehenge Campsite. Ticket holders can take a rare walk inside the Stonehenge ropes, while spirit-enhancing workshops include reiki healing and morning yoga.
Alternatively, join Nobel Prize-winners and novelists in a dynamic exchange of ideas at the Hay Festival, at second-hand book capital Hay-on-Wye, on the Welsh border (2018 dates were May 24-June 3). Bill Clinton spoke in 2001 and described it as "Woodstock of the mind".
Royal Ascot
June 19-23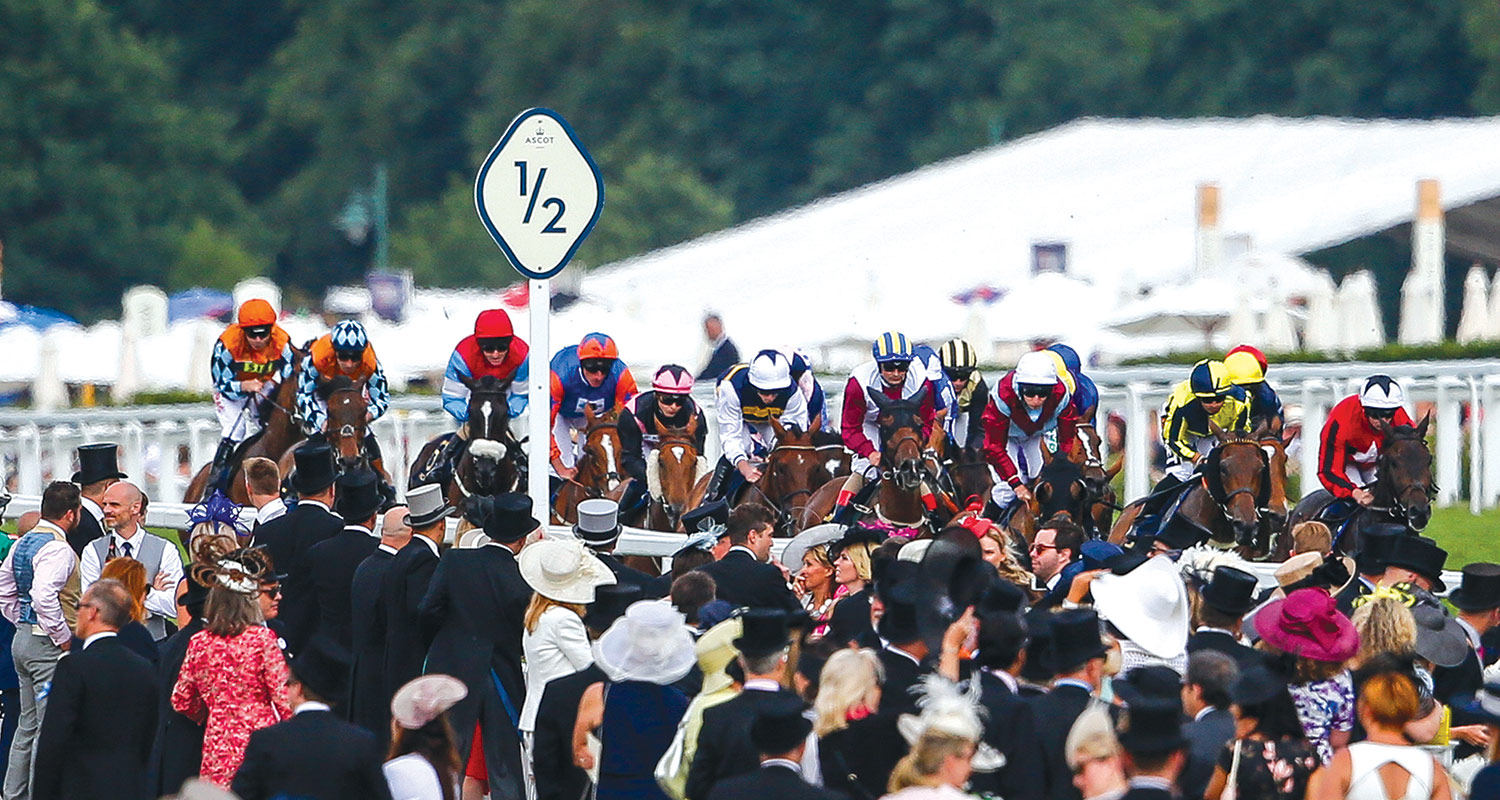 Britain's undisputed thermometer for fashionable hats, Royal Ascot combines aristocratic glamor with horse racing like no other. The Ascot racecourse is just six miles from Windsor (you saw Windsor's last wedding right?) and its famous Gold Cup is the first date down in the Queen's diary each year, a day in which Her Majesty and the Royal party traditionally arrive by horse and carriage.
Ascot's royal connections go right back to its founding in 1711, when Queen Anne was instrumental in its establishment on royal land which today still belongs to the Queen.
Dress code for the invitation-only Royal Enclosure at Royal Ascot is uncompromising: women must wear a day dress of a minimum length and hat, while midriffs and shoulders must be covered. For men, "morning dress" and top hat are compulsory.
Royal Ascot is Europe's best attended race week, with over 300,000 piling through the turnstiles, with Thursday—"Ladies' Day"—the highlight and on which the Gold Cup is held. First run in 1807, the Gold Cup is a relatively long flat race, measuring just over two miles and three furlongs, for horses aged four and over. A race for "stayers".
Alternatively, Epsom Downs holds The Derby on June's first Saturday. GB's other great flat run and its richest race with $2 million prize money, it is pronounced "Darby" in the UK.
This is the world's original "Derby", inaugurated in 1780 and named after the race-going Earl of Derby.
Wimbledon
July 2-15

The biggest gripe of the British summer—particularly among the tennis-viewing middle classes of south-east England—used to be the price of the traditional "Strawberries & Cream" at Wimbledon. £2.50 in pounds and pence for a modest bowl of this classic British summer duo was once pricey, but not any more. The All England Lawn Tennis and Croquet Club—which runs and owns the Wimbledon Championships on its peerless lawn courts in south-west London—froze the price of "Strawbs" at £2.50 in 2011, and maintained that same price through the 2017 championships. Inflation caught up while complaints dried up.
"Wimbledon" is one of Britain's most famous and upright sporting institutions. The Championships were inaugurated in 1877, making it the oldest tennis tournament in the world. It is the only one of the sport's four Grand Slam championships played on grass—a tennis surface that is notoriously painstaking to maintain to championship level—and Wimbledon is the only world-class championship that insists all players wear white, in keeping with one of the sport's earliest traditions.
Wimbledon has one foot firmly planted in Great British antiquity, while the other, by contrast, strides into the future and leads innovation, in terms of stadia, media facilities, line-judge technology and more besides. The combination of old and new—drawing parallels with Augusta National Golf Club—sees Wimbledon sustain its status as the world's pre-eminent tennis championship.
Alternatively, the Queen's Club in exclusive West Kensington in West London hold's the annual lawn tennis men's warm-up to Wimbledon each June, the Queen's Club Championships. An ATP World Tour event, tickets for Queen's are easier to come by than those for Wimbledon itself.
Goodwood Festival of Speed
July 12-15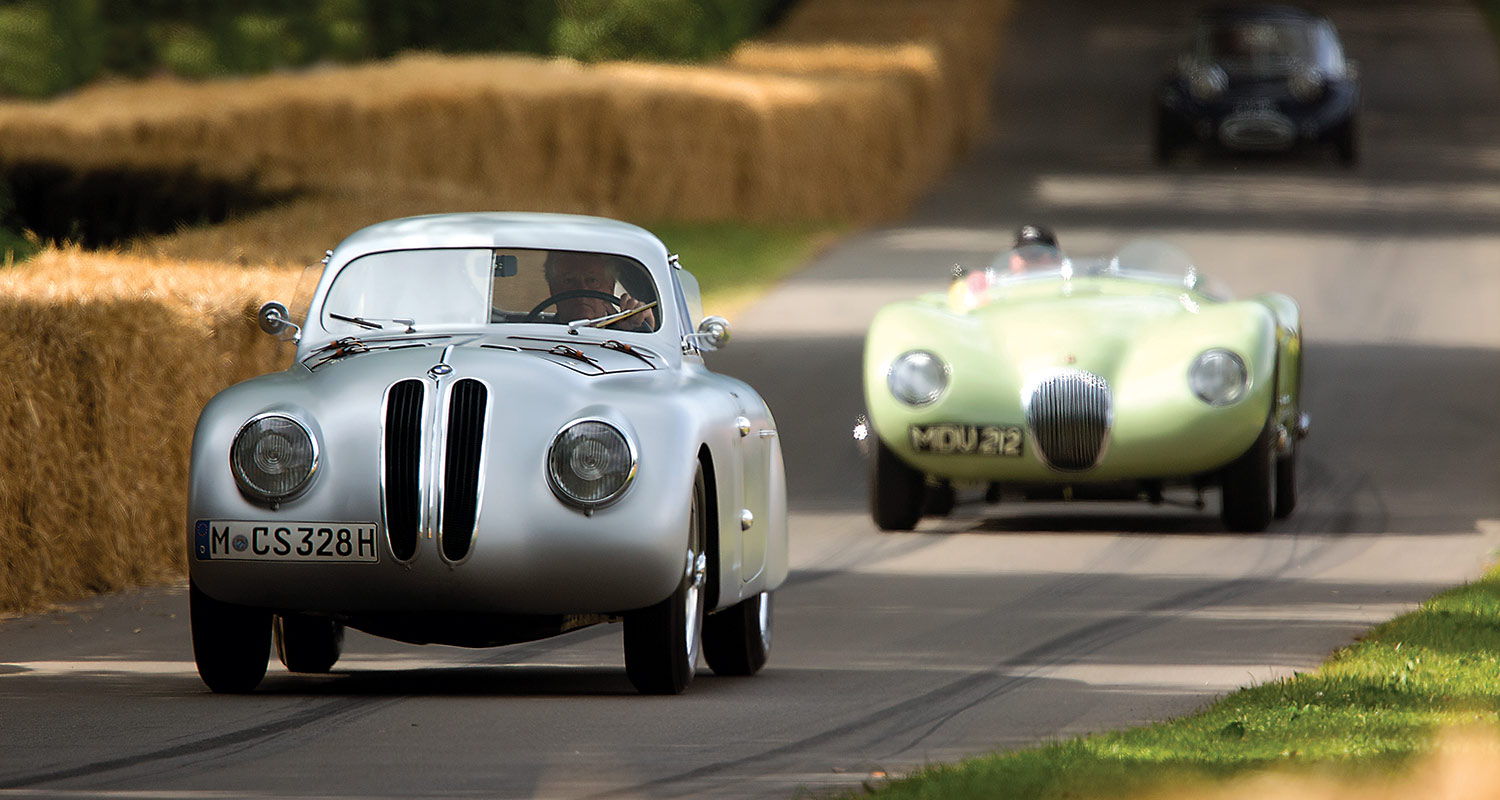 First staged at the aristocratic Goodwood estate in 1993, the Goodwood Festival of Speed celebrates its Silver Jubilee in 2018. Keanu Reeves is a fan of the event held outside cathedral city Chichester and near England's south coast, describing the eclectic festival as "motoring Heaven", adding, "I don't think there is anything like this anywhere else in the world."
Goodwood bills its keystone event as "motorsport's ultimate garden party", and staged on a western, rolling swathe of the South Downs and surrounding the stately home of the Duke of Richmond, that's a fair description. Over four days only, the tranquillity of the estate's Hillclimb" track is driven out by racing cars and bikes, some that reach far back to the formative days of motor-racing, and others at the vanguard of 21st century innovation.
Unlike a Grand Prix, Festival goers are invited up close to the cars and drivers, into the paddocks and onto the trackside. The Ferrari racing team has been a regular fixture at the Festival for more than 20 years, while the 2018 chapter will include the auction of the 1965 Aston Martin DB5 driven by James Bond (Pierce Brosnan version) in the 1995 movie "Golden Eye". The car is expected to sell for more than £1.2 million.
Alternatively, head to Silverstone in Northamptonshire for the British Grand Prix on July 8. The original Formula One race, 2018 will see the track's 52nd British Grand Prix.
The Open
July 16-22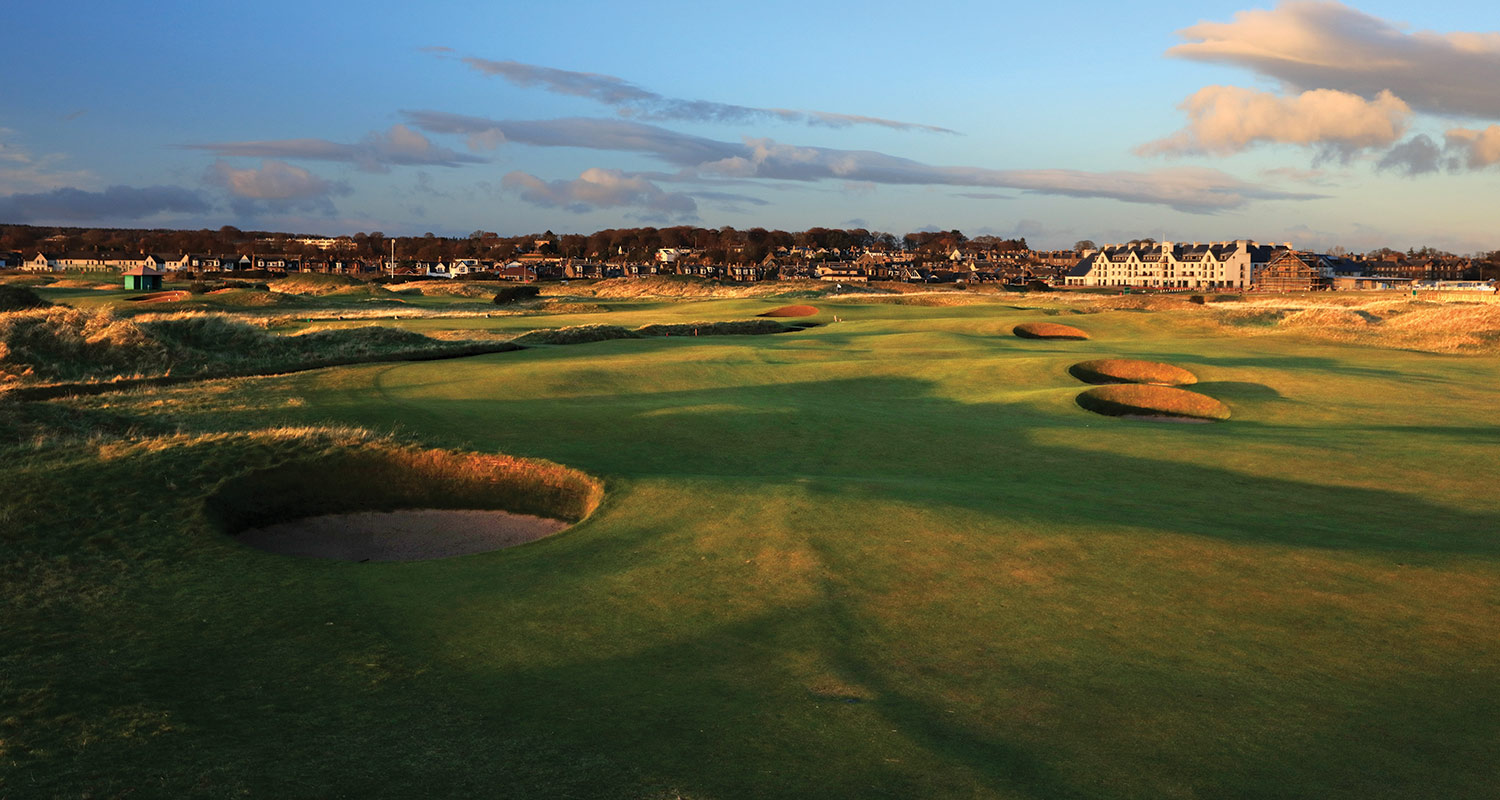 You can sip Champagne at Glyndebourne and savor strawberries at Wimbledon, but when The Open heads to Carnoustie it is seldom any kind of picnic. Carnoustie is the longest of The Open golf courses, it is the most northerly and with often unrelenting, icy winds whipping off the North Sea, it has staged some of the toughest championships the game has seen. But seriously, be warned, as Carnoustie treats the summer season with contempt. The Open on this stretch of Angus coast in eastern Scotland is a cold-blooded test of stamina, pushing golfers to their limits and often reducing them to tears, some of joy, but most of despair.
The Open is golf's oldest major championship, having first been played in 1860 at Prestwick, on Scotland's west coast. Carnoustie joined the select band of links courses that host The Open—as anointed by championship governors the R&A—in 1931, when Tommy Armour won, and this summer sees the Claret Jug heading north of the River Tay for the eighth time.
Golfers don't often list Carnoustie among their favorite courses to play yet Gary Player, nine times a major champ, rates his Open victory at Carnoustie in 1968 as his greatest triumph.
Alternatively—or additionally—the Senior Open presented by Rolex follows The Open itself, 20 miles down the coast on the Old Course, St Andrews. From July 26-29, defending champ Bernhard Langer will be in a field including Tom Watson, Nick Faldo and John Daly.
Cowes week
Aug 4-11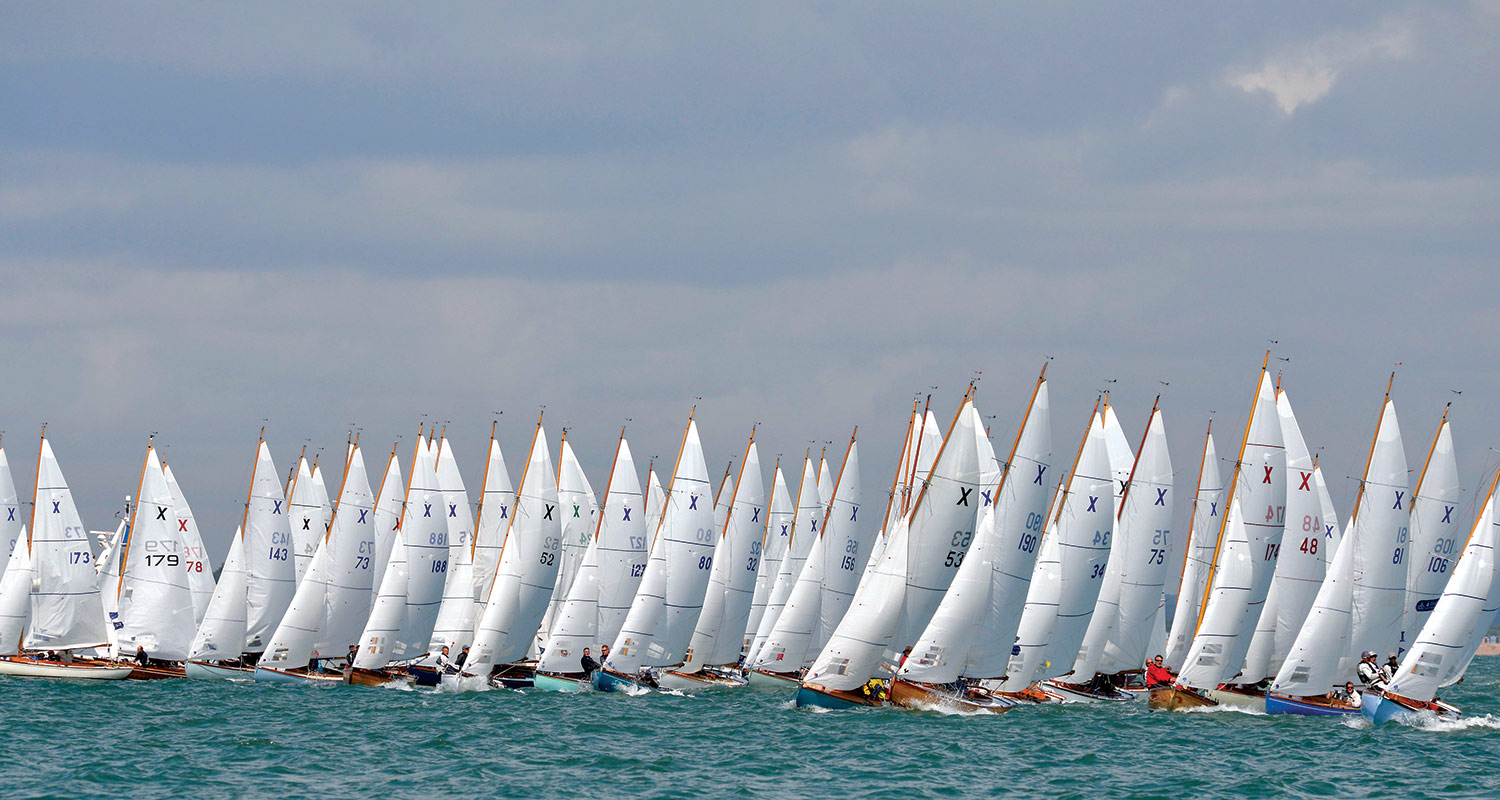 Somehow, Britain's pre-eminent sailing regatta is not based on the Thames Estuary or beneath the White Cliffs of Dover or even at the British Naval hub of Portsmouth (although it's nearby). No, every year since 1826, and usually in the first week of August (depending on tides) the center of the sailing oceans is Cowes, a small harbour town on the north side of the sleepy Isle of Wight. The Solent waterway separates the Isle of Wight from England's south coast and the major shipping points of Portsmouth and Southampton, and every August around 8,000 sailors on 1,000 yachts of all shapes, sizes and speeds converge on Cowes for a week of racing and revelry.
Cowes Week fires the gun for up to 40 races each day, both professional and amateur, and typically attracts 100,000 visitors, and the festival traditionally closes with a firework spectacular.
"Cowes" was inspired by a love of sailing of King George IV, and many royal connections have followed, not least with the establishment of the Queen's Cup in 1897, which was first presented by Queen Victoria to mark her Diamond Jubilee.
Alternatively, the UK's Armed Forces Day is June 30, marked by a festival at Portsmouth Historic Dockyard. Royal Navy ships there, past and present, include the HMS Victory, Admiral Nelson's flagship in the Battle of Trafalgar in 1805.
Lords Test, England v India
Aug 9-13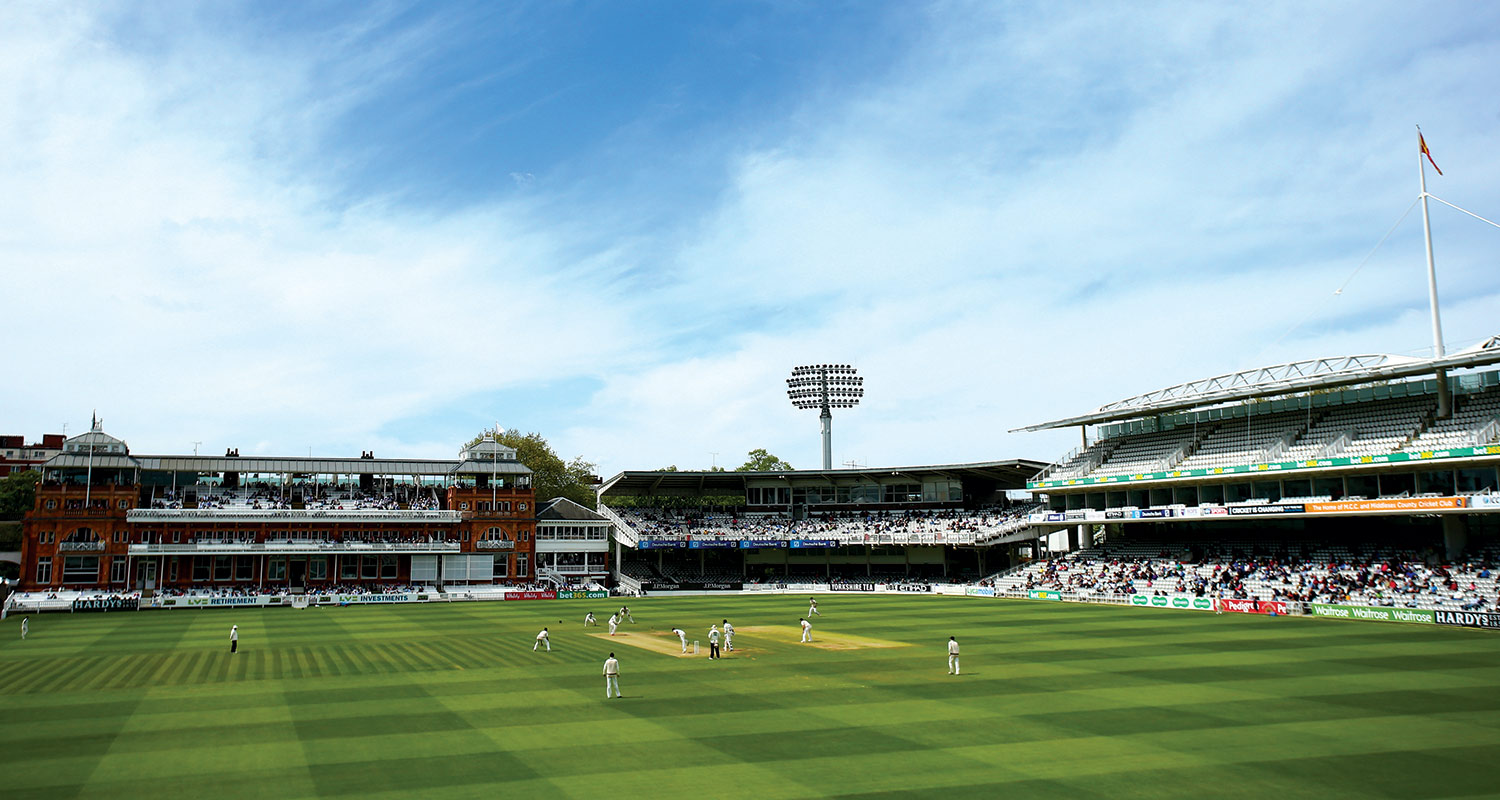 Just as most Brits don't get baseball, let alone "American football", most Americans don't get cricket—a game which is sometimes played over five days and at the end of it you might not even have a winner…
But if you want to experience cricket in its spiritual home, with a large crowd and plenty of atmosphere, a Test Match (test matches being those five-day epics) at Lords is a highlight of the cricket season.
Lords is the headquarters of English cricket and many consider it the home of cricket worldwide. Located in the leafy St. John's Wood neighborhood of north-west London, Lords celebrated its 200th anniversary in 2014, and the stately Pavilion of this 28,000-seater cricket stadium houses what is thought to be the world's oldest sporting museum.
The England cricket team will generally play two test matches at Lords each summer (in addition to other matches of shorter formats), one early in the season and the second in August. India will be touring England this summer and will take on England at Lords in August (spectators do not have to buy tickets for all five days—take your pick).
Alternatively, cricket's short-format game, called T20, has given the sport a new lease of life and the T20 Blast Finals at Birmingham's famous Edgbaston cricket ground will be packed out and raucous on September 15, with many spectators attending in fancy dress. Four English county teams will compete in semi-finals and a final all in one day.