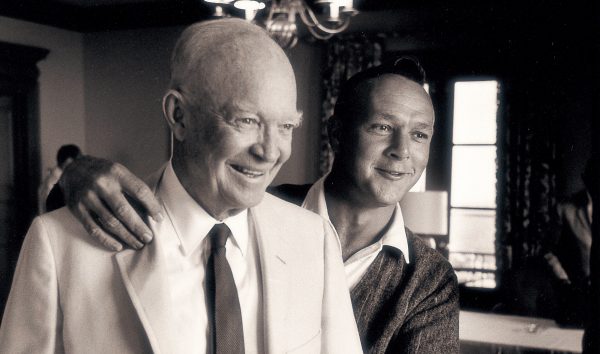 Palmer and the President
One of Arnold Palmer's most enjoyable rounds of golf was played almost half a century ago at the scene of this year's U.S. Open, in the company of his great friend, President Dwight D. Eisenhower. The King shares his treasured memories of this occasion at Merion with Dave Shedloski.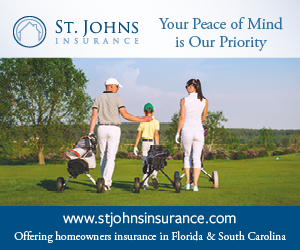 When the U.S. Open came to Merion Golf Club this June for the 113th staging of America's national golf championship, Arnold Palmer, one of Pennsylvania's most revered native sons, did more than just show up for dinner. Winner of the 1960 U.S. Open, Palmer co-hosted a feast for past U.S. Open champions along with Jack Nicklaus, Lee Trevino and David Graham. And while Trevino and Graham were the last to win the tourney when it was staged at Merion (in 1971 and 1981, respectively) and were thus responsible for the dinner's planning, it was Palmer who claimed one of the course's more memorable rounds—and we don't mean his tie for 24th in 1971.
"Merion is just a wonderful place, a wonderful golf course, and I can think of a lot of enjoyable rounds of golf that I have had there and some very good competitive rounds there as well… and some tough ones," said Palmer. "One thing you can always say about Merion is that it keeps your attention."
Fifty years ago, that attention came with a Presidential seal. The occasion was a charity event that benefitted the Heart Association of Southeastern Pennsylvania, where Palmer was paired with one of his closest friends, former President Dwight D. Eisenhower. The duo squared off in an alternate-shot competition against former Masters winner Jimmy Demaret and comedian Ray Bolger.
While nearly every U.S. President since William Howard Taft in the early 20th century has been an enthusiastic golfer, Eisenhower, the 5-star general who served as Commander in Chief from 1953-61, is credited with helping to change the perception of golf among the American electorate. This just happened to coincide with Palmer's rise as the game's dominant player and personality. Together, they were integral to growing the game in the United States.
Eisenhower, who became a member of Augusta National Golf Club while in office, didn't try to hide his near obsession with golf. It's been written that as soon as he awoke in the morning, Ike grabbed his wedge and practiced swinging, and he was known to swing a club while dictating letters to his secretary. A portion of the wooden floorboards in the Oval Office is pocked with spike marks, thanks to Ike. And just a month after taking office in 1953, Eisenhower became the first President to use the South Lawn of the White House for a practice range to hit pitch and chip shots. A year later, with the help of the USGA's Green Section, a practice putting green of about 3,000 square feet, adorned with an adjacent bunker, was installed about 50 paces from the Oval Office.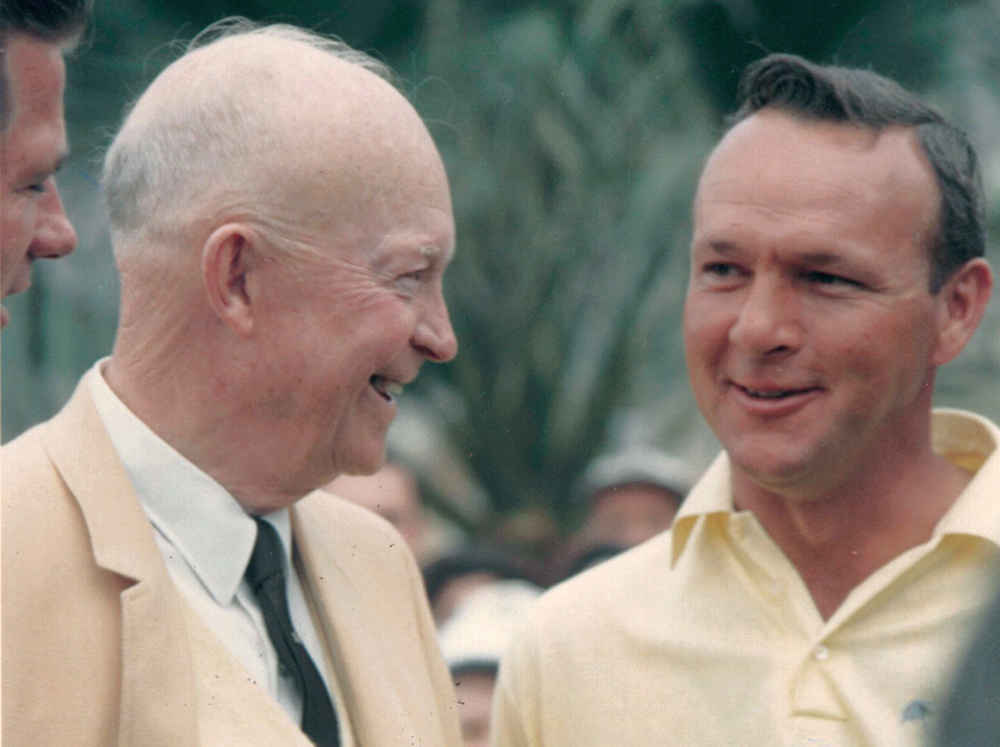 With all that chipping practice around the White House lawns, Eisenhower's short game from about 100 yards and in was reported to be exceptional. He did not enjoy receiving tips on the golf course, though he often accepted advice from Arnie. "He always wanted to learn more about the ins and outs of the game, and he always asked a lot about what was going on out on the tour," Palmer said.
Ike, who played to about a 15-handicap, insisted on privacy when it came to his golf and the scores he posted, and he seldom allowed fans to watch him play, let alone members of the press. In fact, the event at Merion is believed to be his only known public golf exhibition.
Palmer and Eisenhower, who were initially introduced at a group function in 1958 at Laurel Valley Golf Club in Ligonier, Pa., not far from Palmer's hometown of Latrobe, went on to become close friends and remained so until Eisenhower's passing in 1969. They first played golf together soon after Palmer won the 1960 Masters, and frequently thereafter. Ike even surprised Arnie by showing up in Latrobe for Palmer's 37th birthday party.
In his book, A Golfer's Life, Palmer wrote of Eisenhower: "After that first encounter at Augusta in 1960, our meetings on the golf course became more frequent and our playing companionship deepened into a genuine friendship that, for me at least, eclipsed any relationship I'd ever had with an older man besides my father. He loved to hear me talk about tour life, and I loved to hear him reminisce about his wartime experiences and reflect on current events."
Palmer would go on to write that he "loved [Eisenhower] like a second father." On March 27, 1990, Palmer was asked to address a joint session of Congress to commemorate what would have been Ike's 100th birthday. Palmer delivered a heartfelt and moving speech, almost entirely off the cuff, and he received a standing ovation when it was over.
Eisenhower's golf at Merion was worthy of a standing ovation, too. A large gallery showed up for the exhibition match, according to Don Van Natta in his book, First Off The Tee: Presidential Hackers, Duffers and Cheaters from Taft to Bush.
"It was supposed to be just a fun day, but the President really wanted to win, too," Palmer, now 83, recalls. "We had a conversation on the first fairway about strategy, in fact, because we were going to go out there and win, and I wanted to win for him with all those people there supporting what we were doing."
Palmer also remembers the day clearly because he had given the President a tip as they were warming up. He noticed how Eisenhower's right elbow was flying away from his body on his backswing, and Palmer instructed him to keep it tucked as close to his body as possible to generate more power and control. By the time they'd gotten to the 1st tee, Eisenhower had rubbed the elbow raw holding it close to his hip, so much so, that he began to bleed.
"Bless him," Palmer wrote, "like the good soldier he was, in his determination to keep that right wing tucked as ordered, he'd actually rubbed the skin off his arm. When I pointed it out to him, he acted as if it were nothing but a scratch and completely dismissed my concern."
Merion's opening hole is a slight dogleg right, uphill, and Eisenhower, who fought a slice from the day he picked up the game, striped his first tee shot about 220 yards up the fairway. The lesson had paid off.
"Hustler," Bolger yelled, keeping on his comedian's hat.
Palmer then banged his drive much closer to the green. He remembered the conversation that ensued as they walked to their drives.
"I hit my tee shot, and Ike hit one, and we walked down, and I thought that he would play my shot up to the green," Palmer explained. "It was up pretty close to the green. And he said, 'Arnie, I'll hit your shot to the green,' and I said, 'that's fine.' We got to talking about it, and I said, 'Well, wait a minute, you're a good putter; why don't you let me hit your shot to the green?' And I remember him smiling."
Ike's drive was good enough that Palmer needed only a 6-iron to put the ball on the putting surface.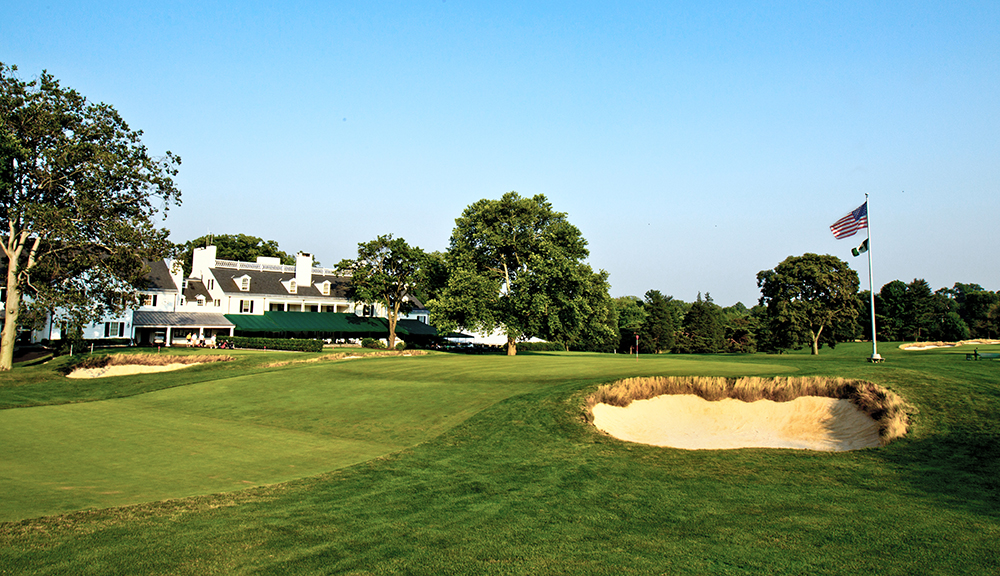 "I hit his shot on the green," Palmer said, "and it was about 15-18 feet from the hole, and he had a [Spalding] Cashin putter, and I remember him putting it in the hole. You can't imagine the joy he got out of that. He just really thoroughly enjoyed that. And the day from then on was really a very enjoyable day and a very successful exhibition."
There were other highlights, mostly by Ike. He nearly chipped in on the 8th hole for a birdie. On the 17th, he sank a 45ft birdie putt—after he and Palmer had already closed out the match on 16. Eisenhower was so focused and determined that he chose to delay arrival at a speaking engagement and dinner at the nearby Valley Forge Military Academy so he could play all 18 holes.
When it was over, GOLF Magazine reported that "Eisenhower beamed like a boy with a new bicycle."
"If he had started golf a little sooner than he did, he would have been a really good player," Palmer said. "He enjoyed the competition. He enjoyed the things that happened in his golfing career, and we played a number of exhibitions together for the Heart Association, for the Heart Fund, which was his charity."
Palmer still has a picture from that day.
"It's one of the great pictures we have together," he said. "It was a fun day, and something that remains a very nice memory for me. He played great and we won, and we raised a lot of money. You know, he was always happy on the golf course, but that day I know he enjoyed as much or more than most."