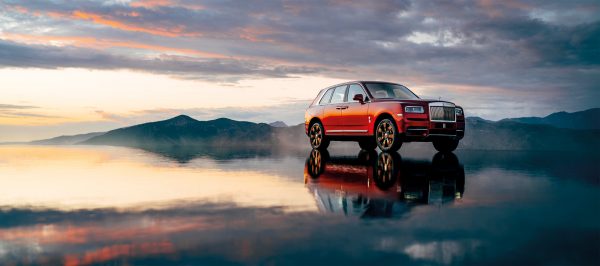 Pretty Big: high-class SUVs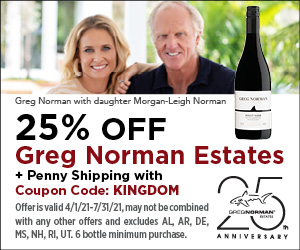 If you see the Spirit of Ecstasy or a Flying B soaring somewhat higher off the road than usual these days, it's because the consumer demand for SUVs (which recently caused Ford to drop its sedans entirely) has finally reached the high table. Here, we take a look at some new—and not-so-new—trucks on the road, as posh as you could want them. Press on, Jeeves, and mind you keep the tires dirty…
The Royal Option:
Rolls-Royce Cullinan ↑
$425,000
It was a proud auto writer who first called this "The Rolls-Royce of SUVs," and of course it is, for the first time ever. But it's also the company's first all-wheel drive vehicle, and that's a bit surprising given that AWD technology has been around for ages in cars as lowly as the $18,000 Suburu Impreza. Here, in a new system RR no doubt will be keeping an eye on, the AWD benefits from a 6.7-litre twin-turbo V12 that makes 563hp, a likely sublime 8-speed automatic transmission and Rolls-Royce's "magic air ride" suspension. We've not had a chance to spill Champagne over the bumps yet (in the backseat) as the Cullinan is a special order vehicle for 2019, but if the promotional films featuring a sufficiently bearded adventurer are anything to go by, the SUV will offer solid off-road capabilities as well. Inside you'll find the brand's trademark luxury touches, including supple leather and impressive metallics along with a large digital dash that declares "Welcome to Cullinan" when the vehicle is started— not "to THE Cullinan," which is of course, the largest gem-quality rough diamond ever found, at 3,106.75 carats, and which also pairs nicely with royalty. Much larger at 6 feet tall, 17.5 feet long, 10.8 feet wide and 5,864 lbs in weight, the drivable Cullinan is also much less expensive than the gem, leaving plenty of spare change for a Burberry tent, should that company ever start making those again.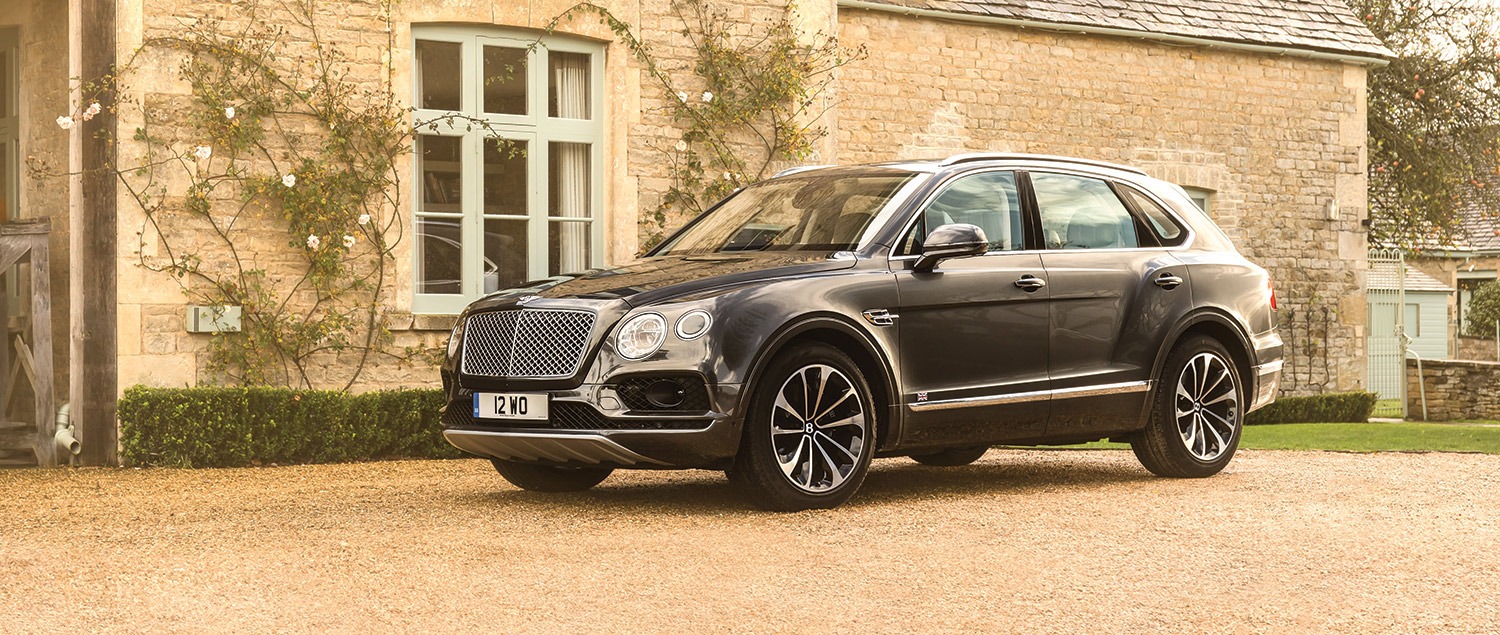 Performance & Luxury:
Bentley Bentayga Mulliner Edition
$390,000
Like the Rolls-Royce Cullinan, Bentley's Bentayga also comes from England, offers rich luxury at a premium price, and has a curious name. In the Bentayga's case, though, you get three possible inspirations for the moniker: (1) Roque Bentayga, a rugged mountain peak in Gran Canaria; (2) A mashup of "Bentley" and "Taiga," the world's largest transcontinental snow forest; or (3) the Swahili word for "carried interest."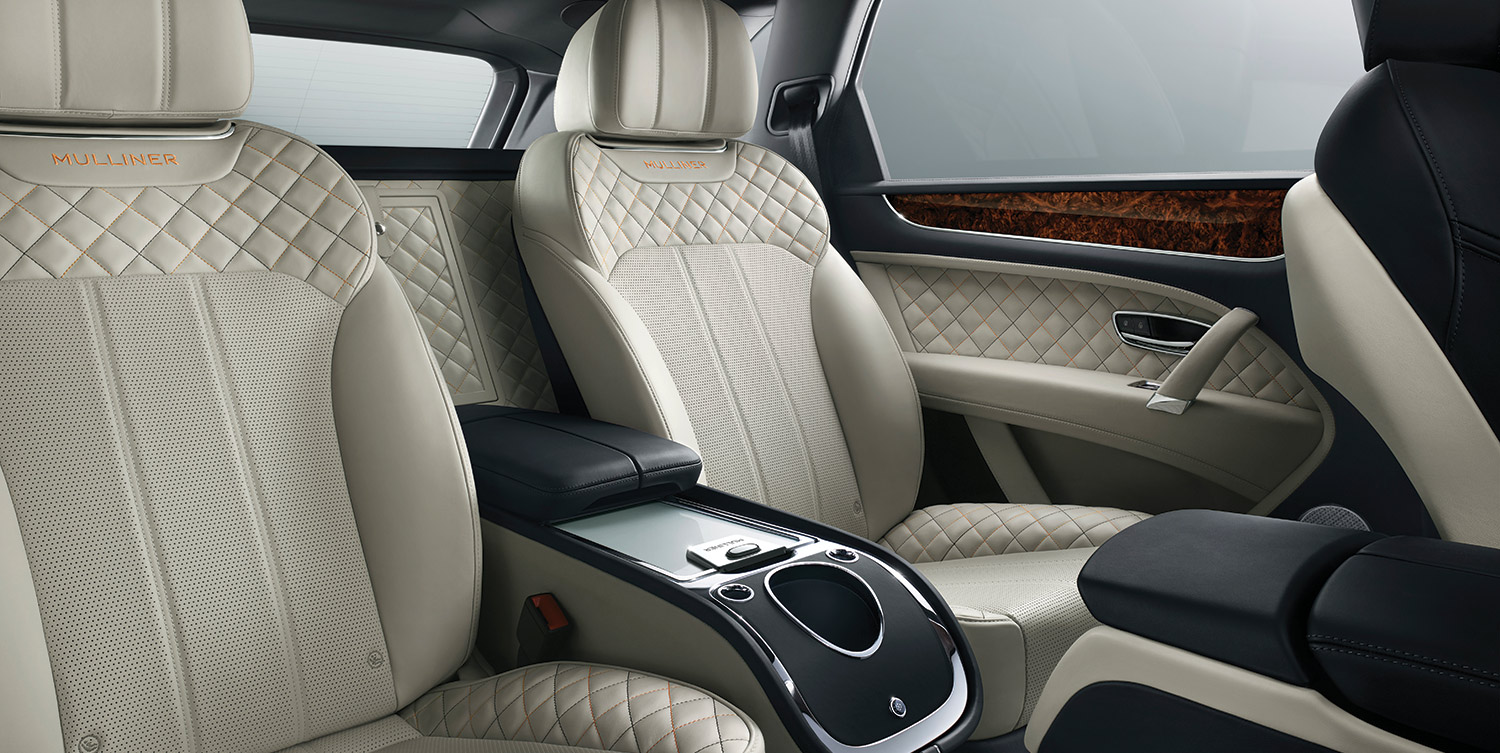 Your accountant will seize on the last of those as, for the same money as the loaded top-spec Bentayga, one could fill a garage with a base trim Range Rover, a nicely trimmed Jaguar F-Type AND a Bentley Continental GT and still have money left over for driving gloves. But what a lot of SUV you get for your money with the Bentley: 0-60 in four seconds, thanks to a 600hp twin-turbo W12 that gets to a claimed 187mph via a near-flawless automatic 8-speed transmission and some of the most sophisticated drive systems ever employed on a vehicle like this. Then again, is there another vehicle like this? Motor Trend, Top Gear, Car and Driver, Bloomberg and nearly everyone else who's driven it has determined that the price is worth it for what you get: a truly luxurious driving experience that's incredibly capable both on and off road. We're awestruck by the Bentayga, and although we might leave Breitling's Mulliner Tourbillon watch off the dash (it's a $160,000 option) the rear seat Champagne bottle chiller and custom crystal stemware seem absolute necessities—"unpaved" doesn't have to mean "unpleasant," after all.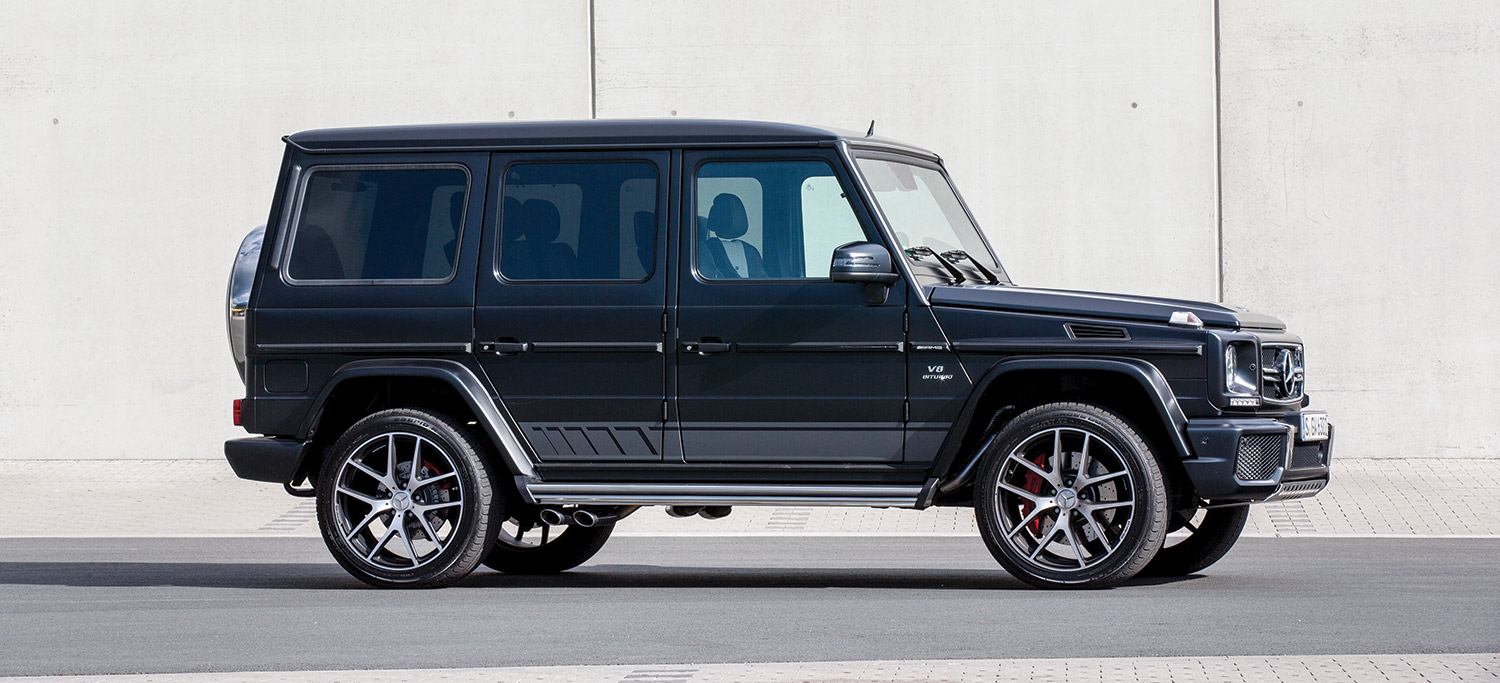 New Stalwart:
Mercedes-Benz AMG G 63
Starting near $150,000
Long reminding us of a postal truck on steroids, Mercedes' Geländewagen received a huge makeover for 2019 that has it looking… like a postal truck on steroids. But as we all know it's the changes on the inside that matter most, and here the newer G is like a friend reborn: lighter, more civilized and able to do more with less. The old 5.5-litre engine has been replaced by a hand-built biturbo 4-litre V8 that makes 577 horsepower and an incredible 627lb-ft of torque, besting its predecessor by 14hp and 66lb-ft. There's a new nine-speed automatic transmission (older version had seven) that, along with the reportedly substantial weight loss, lops nearly a second off the 0-60 time, getting the metal cookie box there in just 4.4 seconds, slower than the Bentayga but as quick as the sleek and sexy 2016 Aston Martin DB9 GT—WHAT?!?! It's true.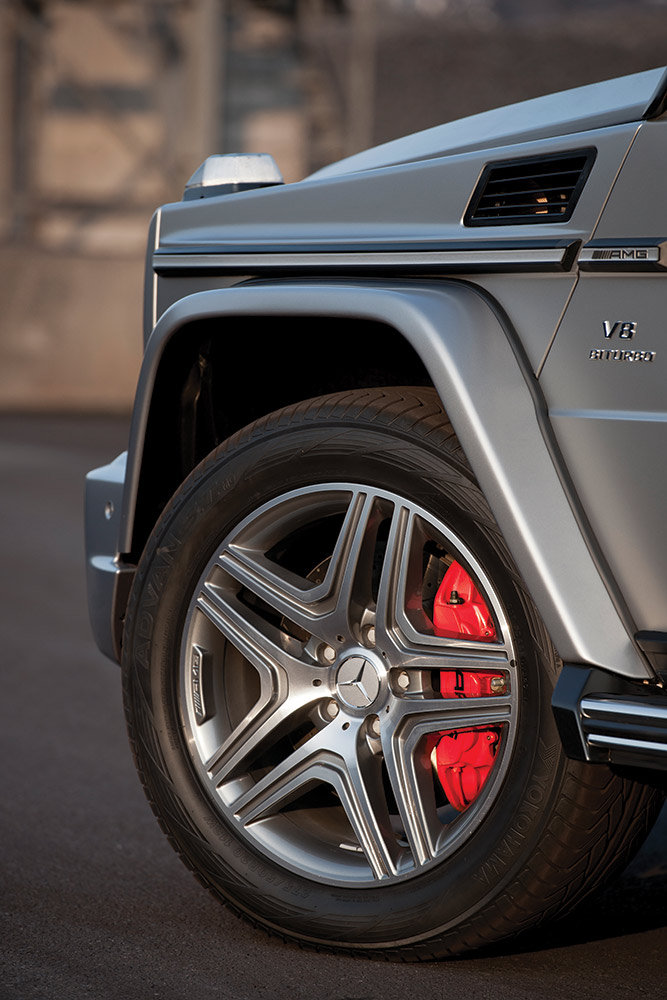 And you can carry more in the G as well, with improved interior space and tremendous load capability. Off-road credentials are intact (it's immensely capable), interior appointments and tech are top-of-the-line and street cred is as solid as ever, just like its exterior. If you liked the G, you'll love the G. If you've never quite "gotten" it, perhaps it's time to give the G another look—even if it appears to be familiar.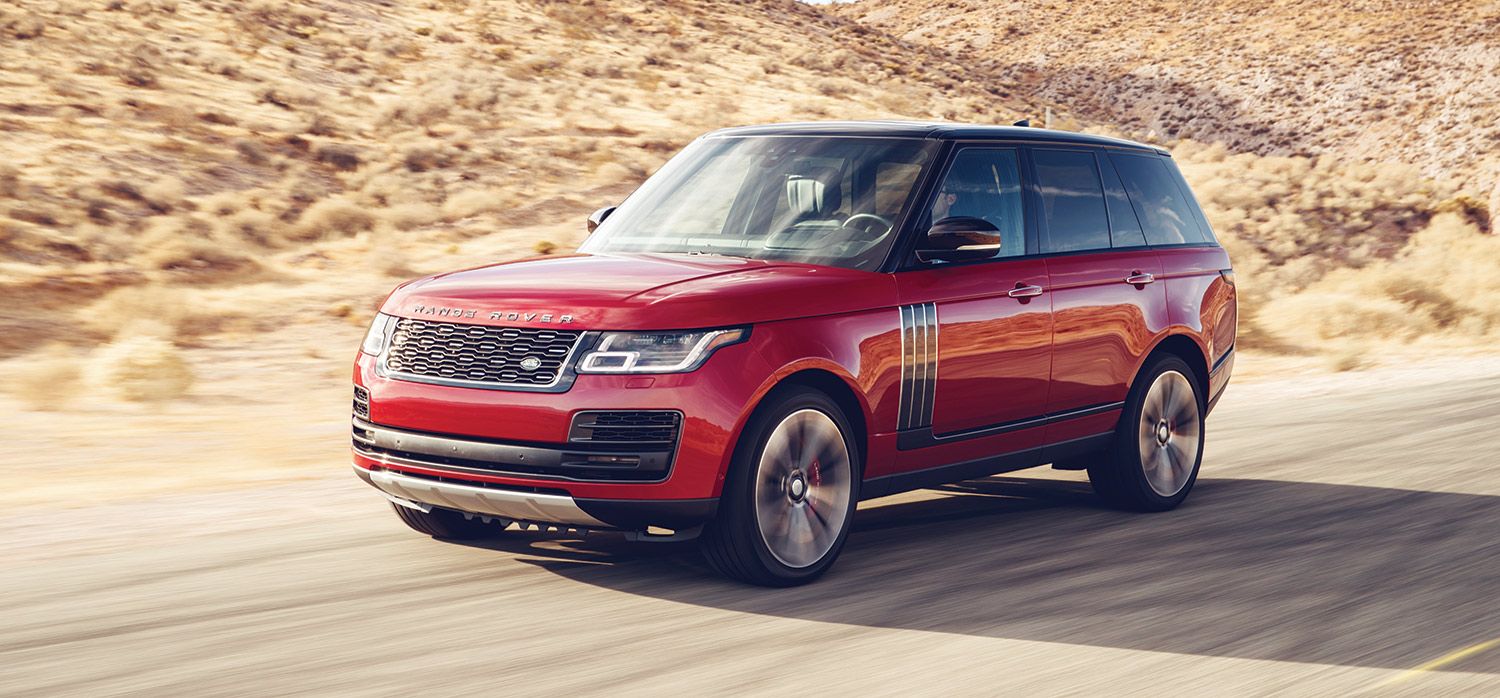 The Legend:
Range Rover SVAutobiography Dynamic
Nicely equipped at $200,000
Often tasked with navigating the flying mud, cold shoulders and prickly terrain common to many neighborhoods in LA, London and New York, Range Rovers nonetheless are supremely capable of handling a landscape's more tangible challenges as well. For 2018 the company's Special Vehicle Operations division created an elegant beast of a machine that ups the able+luxury ante with a 557hp supercharged V8 and a suspension specially calibrated to match.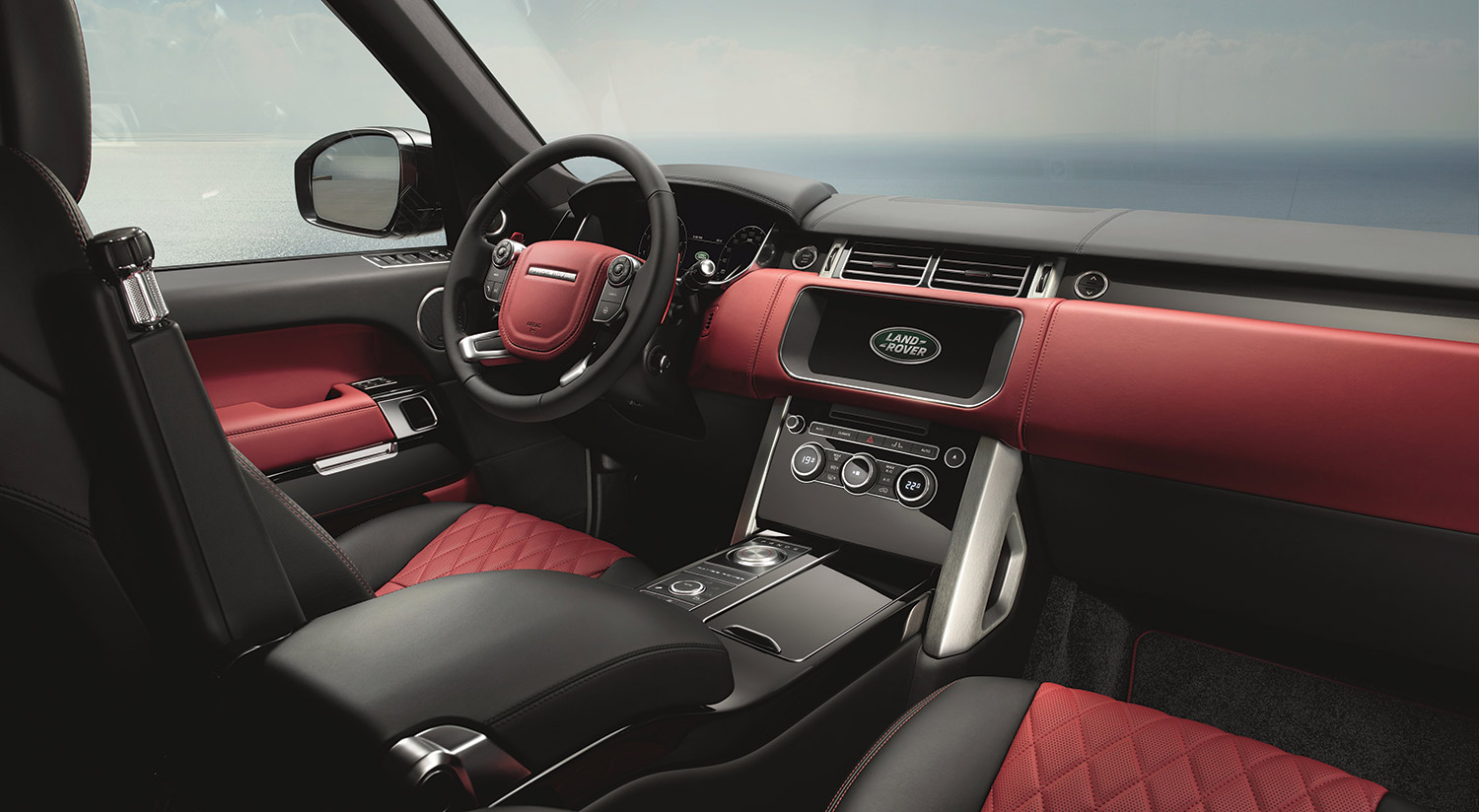 All of the performance modes are here, meaning it can climb snowy mountains, descend steep sand dunes or navigate the crowds in front of a red carpet premiere with equal aplomb. But there's also special decorative flairs, top leather diamond-quilted "24-way heated and cooled, 'Hot Stone' massage front seats and Executive Class Comfort-Plus" rears, all manner of interior trim niceties and the cachet of having a rare version of an established statement, meaning that no environment should pose any problems—uptown, downtown or out of town.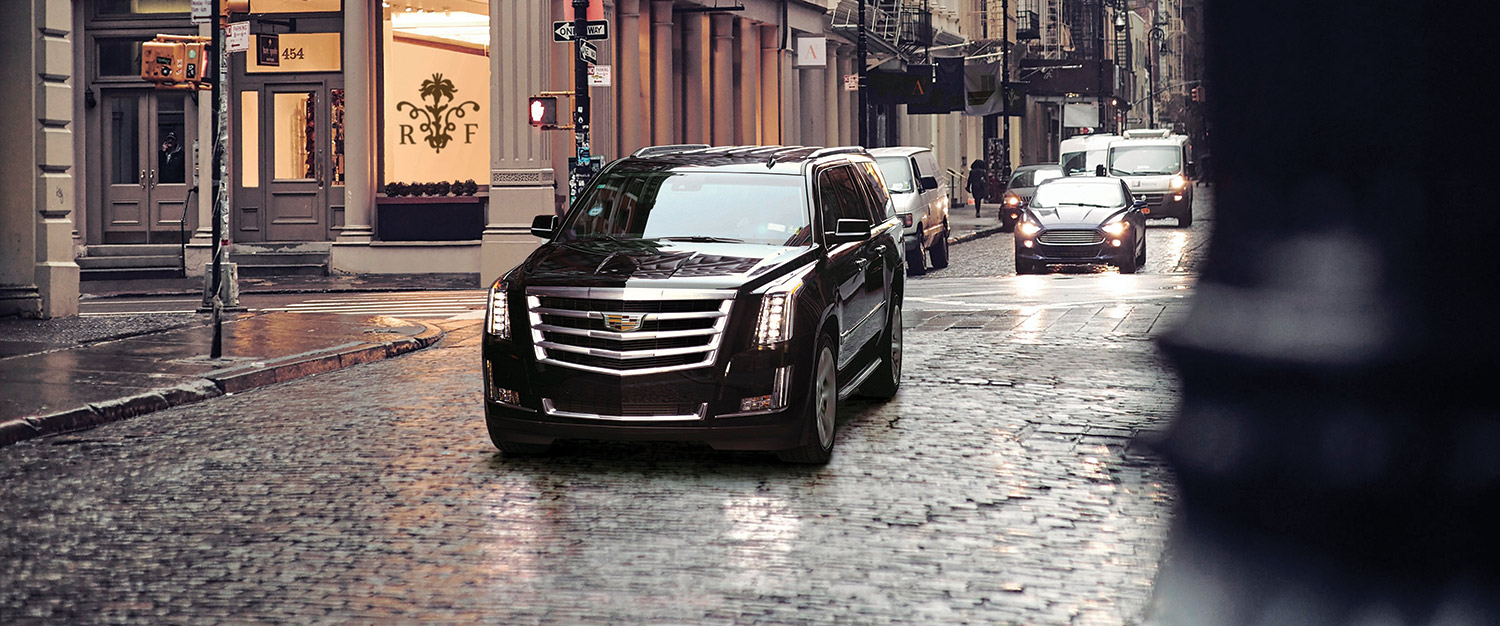 American Steel:
Cadillac Escalade Platinum
Loaded near $110,000
Maxed out with a kayak rack, Bluetooth headphones, a license plate bracket and other niceties, the top-of-trim Cadillac Escalade is still $300,000 less than a Rolls-Royce Cullinan. And if you can do without the Spirit of Ecstasy and the hand-built everything, GM's luxe SUV is a fine way to get where you're going in comfort and style.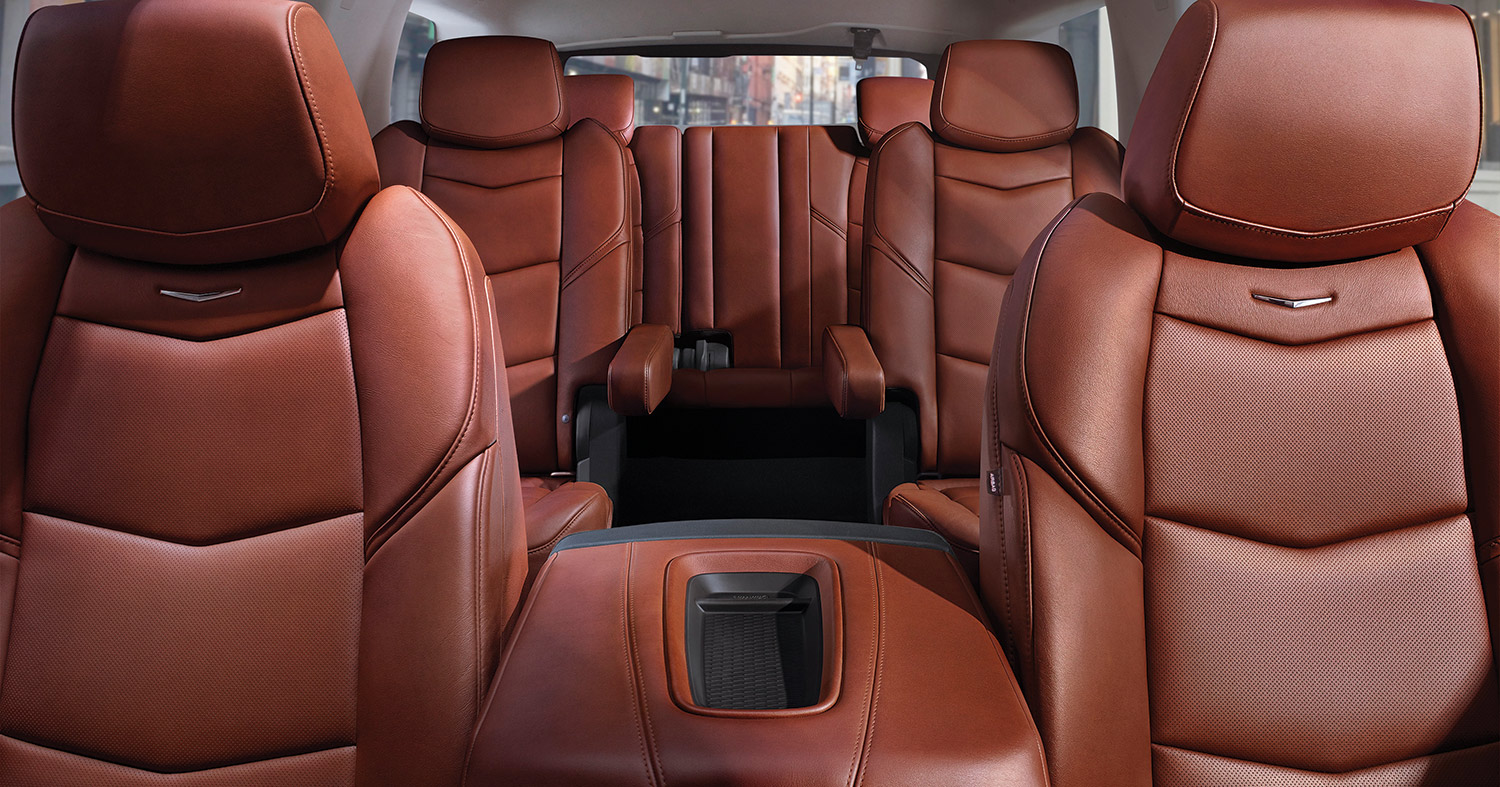 The only American vehicle on our list, Cadillac's venerated SUV launched in 1999 as a re-badged GMC Yukon Denali but quickly grew to have its own personality. Now in its fourth generation, it remains one of the more popular examples in its class, "the original icon of arrival," as GM has it, and you certainly do see a lot of people showing up in them. As for any thoughts of going off road, we're thinking the Escalade would prefer a grass parking lot at the races or a dirt driveway on a nice ranch to something like the Rubicon trail or the far west of Mongolia, but who cares. A nearly ubiquitous urban shuttle for VIP entertainers, politicians and captains of industry, those in search of a luxury SUV probably don't need much more. And think what you could do with the extra $300,000…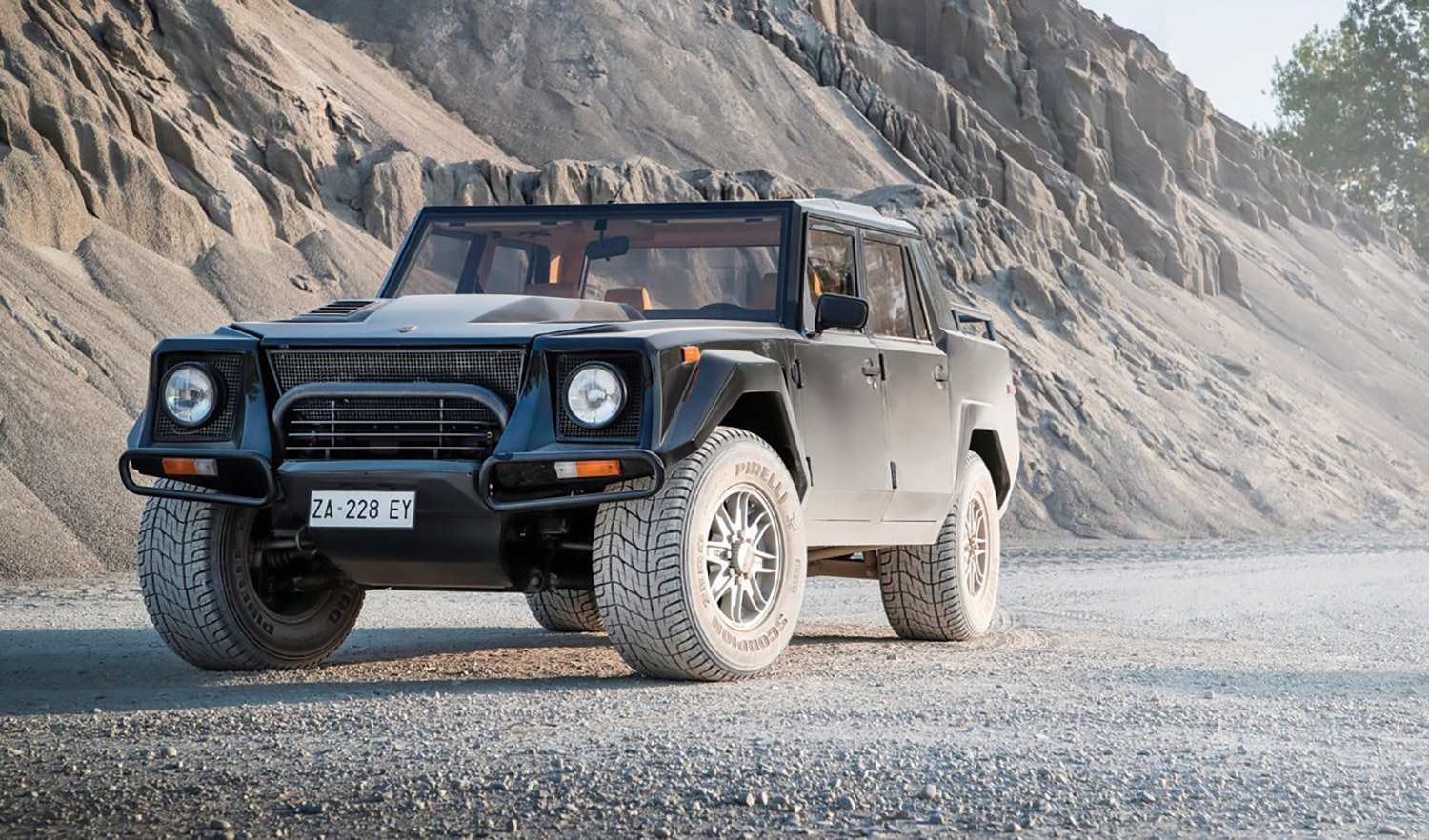 Something Different:
Lamborghini LM002
It's big: nearly 16 feet long. It's tall: 6.5 feet. And it weighs a ton—well, three tons, actually. But if you're the kind of guy who always wished his G.I. Joe vehicles were real, then the "Rambo Lambo" might be for you. Built between 1986 and 1993 as a scion of the company's 1970s "Cheetah" military vehicle program, the original LM002 took the V12 from Lamborghini's Countach and put it to dune-busting civilian use. A 7.2-litre V12 used in powerboats was also available as an option, which got the metal-paneled beast from 0-60 in a reported 7.7 seconds—not bad for something as heavy as the tongue of a blue whale. Boasting custom "Scorpion" run-flat tires from Pirelli, a 76-gallon gas tank (it makes 8mpg), power windows, Italian leather upholstery, wood trim and a fine 1980s sound system, the LM002 made its way to a select group of owners, including the late Uday Hussein. Saddam's eldest son's LM002 was blown up by U.S. forces in 2004 to demonstrate the effects of a car bomb, with the military perhaps not realizing that the vehicles can fetch roughly half a million at auction.