Sugar Ray Leonard: Sweet as Sugar
The Humana Challenge, won five times by Arnold Palmer when it was known as the Bob Hope Classic, is a great place to run into celebrities who love to golf. Paul Trow was lying in wait to catch rock star Alice Cooper when someone completely different glided into view. That someone turned out to be Sugar Ray Leonard, world boxing legend, reformed addict, fantastic champion and all-round good guy.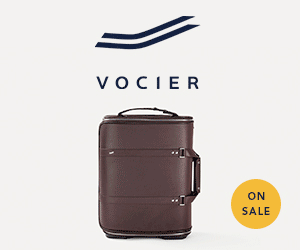 It was hard to believe that the slim, athletic, almost boyish figure chatting to me beside the 18th green at La Quinta golf course in southern California was in his mid-fifties. Even harder to believe he had taken part in some of the most grueling prize fights in the history of boxing. And harder still to believe that, by his own admission, he had indulged to excess in cocaine and alcohol for long periods of his adult life.
But then Sugar Ray Leonard is no ordinary mortal. Such a youthful appearance is usually seen as a reflection of a blameless, possibly hermetic existence with a complete absence of the inner turmoil that haunts so many of us. In Leonard's case, he had fought for, and won, world boxing titles at five different weights between 1979 and 1991, had taken quite a few beatings as well as handing them out, suffered numerous, career-threatening eye injuries, and endured the heartache of a marriage break-up for which he squarely blames himself.
I couldn't help thinking, though, that I must be talking to the wrong guy. Then the penny dropped: Sugar Ray Leonard is a split personality. Or rather, split personalities! As a 16-year-old desperate to impress his capricious father, he gave himself the sobriquet Sugar as a tribute to the late, great Sugar Ray Robinson after narrowly failing to make the U.S. boxing squad for the 1972 Olympic Games due to a contentious points decision by a myopic judge in the semi-finals of the national trials.
Arrogant, from a kid with it all still to prove, or respectful, from a young man with a destiny to fulfill? At the time, you had to take your choice on a 50-50 basis. With the benefit of hindsight, the answer's clear. "Redemption" could have been Leonard's middle name from his earliest days. He redeemed himself as a child dodging the emotional bullets his parents would fire at each other, as a once-rejected, ultimately-reclaimed amateur boxer, endlessly throughout a professional career that generated bigger purses than any other before or since, and again in his current life as a role model and business motivator.
On July 4th, 2006, after a row with his younger son Jarrel, he started attending Alcoholics Anonymous meetings. He knew everyone knew who he was. "Hi, I'm Ray Leonard," he said. "Your first name is enough," insisted the moderator. "OK, I'm Ray," he replied, cueing much mirth. He has stayed dry ever since.
Then there was the angel with the lightning-fast hands who was revered, along with Robinson and perhaps Joe Louis, as one of the very few boxers to have come close to matching Muhammad Ali for skill, charisma and mass-market appeal. Sometimes he would float and glide, as he did so famously in his WBC welterweight title rematch with Roberto Duran in November, 1980, in New Orleans. "No Mas," Duran grunted as he turned his back towards the end of the eighth round, embarrassed at being rendered impotent by his opponent's sublime skills and quicksilver speed. But four months previously in Montreal, it was a quite different Leonard who was bamboozled into submission by the Panamanian "pocket rocket," a Leonard who for some unfathomable reason had decided he wanted to stand toe to toe with the sport's ultimate street-fighter and slug it out.
And when it came to making decisions to retire from the sport, Leonard could have taken a Masters degree in schizophrenia. According to my calculations, he officially retired five times from boxing, and regretted the decision each time within minutes of making the announcement—even the last one when he was well into his forties. It's well-known within the sport that tax breaks can be achieved if a boxer delays announcing his retirement, but the financial benefits from serial, premature and impermanent announcements are yet to be unearthed.
However, a glance at Leonard's CV reveals how many really huge box-office contests he was involved in. Perhaps all those retirement decisions were a ploy to generate headlines and boost ticket sales for the next "Fight of the Century" with the likes of Thomas Hearns or Marvin Hagler. From Wilfred Benitez, who he relieved of the WBC world welterweight title at Caesars Palace in Las Vegas in November, 1979, to ascend to the game's top table, to the depressing nadir of his fifth-round knock-out by another Puerto Rican, Hector Camacho, in an IBC world middleweight match-up in Atlantic City in March, 1997, the cash registers certainly kerchinged during the Sweet One's honeysuckled career.
Now, much mellowed and aged 56, he's a media darling who interviews sportsmen with not even the faintest chance of matching his achievements with the self-effacing charm of a human being in a true state of karma. It all started with a 7-Up advertisement he did with his son, Ray Jr., along with Duran and his son, Roberto Jr., in the early 1980s—believe it or not, despite the arrogance which he was often perceived as exuding by the media, he struck up close friendships with all his high-profile opponents.
He was an analyst for HBO for more than a decade until 1990 when the channel was barred from bidding for the rights of his forthcoming WBC light-middleweight title fight with Terry Norris in Madison Square Garden. Somehow, the statement put out by his attorney and loyal friend Mike Trainer—"There has never been
a linkage between his broadcasting and his fighting"—made little sense then, and even less now.
After all, why else would HBO have hired him in the first place? Nonetheless, since then he has worked for, and been welcomed by, all the heavyweights—ABC, CBS, NBC and ESPN—and has become one of the country's most popular communicators.
Leonard is also among the most sought-after motivational/inspirational speakers in the world and his speech, entitled "Power" (Prepare, Overcome and Win Every Round), is consistently booked with major Fortune 500 companies throughout the U.S. and abroad.
In recent times, he has appeared as an actor in numerous TV shows and even a few feature films, most recently, in 2010, The Fighter, starring Christian Bale and Mark Wahlberg. He was the mastermind behind the reality boxing show The Contender, and last year's Dancing with the Stars appearance was an inevitable, unsurprising extension of the direction in which his media image was projecting.
What wasn't so predictable was the candor with which he addressed his lifelong personal problems in his compelling autobiography, Sugar Ray Leonard–The Big Fight, written with Michael Arkush and published last year. "My way was drinking and cocaine, which I did a lot," Leonard said about his downtime while boxing was still his day job. "Even a lot is not the right word to describe how much I consumed." Indeed, it was reported Leonard would spend $250,000 a year on cocaine which he quaintly described as his "medicine." He even tells of being sexually abused by a coach during his days as a young amateur struggling to carve out a future for himself from the back streets of Washington, D.C., an experience that has haunted him all his life and part of the reason, he feels now, why he descended into a vortex of alcohol and drugs.
Frank confessions from a household name are a tried and trusted way to sell a book, but Leonard doesn't need the money. What he does need, though, is the therapeutic buzz of mea culpa, a feeling, if you will, of catharsis. Holding his hands up, for instance, spilling the beans about the demons that haunted him throughout his upbringing and his life in the limelight, baring his soul to help facilitate a long, painful recovery.
"I couldn't do it halfway," Leonard told Arkush. "If I don't reveal these things at some point it's going to catch up with me and nail me. I knew all hell would break loose because it's controversial, it's crazy, it's deep. But I had to say it, had to get it off my chest. I've suppressed this for over 30 years now."
One morning in Las Vegas, at the height of his powers, he woke up with $35,000 in jewelry and cash stolen, yet he pleaded with hotel security not to file a police report so his wife wouldn't find out. "I wanted instant gratification," Leonard explained. "I knew I needed help, but after the next drink I didn't need it."
He gave up cocaine in the 1980s, while he was America's most bankable sports star with many of his prime-time fights still in the pipeline, but ridding himself of his alcohol habit took two decades longer.
His first marriage to his high-school sweetheart Juanita ended predictably in divorce, but they spent almost 20 years battling to make a go of it. They were only in their mid-teens when Juanita became pregnant with Ray Jr., and put off their plans to marry until after the 1976 Olympics in Montreal where Leonard was the boxing tournament's poster boy—in succession to such illustrious names as Ali (1960), Joe Frazier (1964), George Foreman (1968) and the recently deceased Teofilo Stevenson (1972). To be top dog in the U.S. line-up at that time was quite an achievement, especially as the Spinks brothers, Leon and Michael, Howard Davis and John Tate were among his team-mates.
On message, as ever, he delivered a gold medal in style, bludgeoning Andres Aldama of Cuba to a standstill in the final. Amid considerable fanfare, he duly turned pro and proceeded to tread a gilded, untroubled, almost preordained path to the apex of the fight game. Gone were the uncertainties and shyness of his youth—he only took to fighting as a way of combating the hardships of growing up in mixed-race, lower-class Palmer Park, a structure of one-story, concrete anonymity secreted in the bowels of the capital city and seat of government, the son of parents who would war all day and all night long in alcohol-fueled rage.
His professional career up to the Benitez fight was unblemished, managed impeccably by central casting, but after collecting his first world crown it was clear he would need fresh challenges, maybe at a higher weight, because few contenders in the welterweight division could hold a candle to him.
In truth, this was how it was for Leonard since his high-school days. The turning point in his transition from boyhood to manhood, as it invariably is for any smaller guy with a big heart, was an encounter with a bully, not long after he had started to box seriously. "The sport turned me into a different person, afraid of no one. One day a bully, probably about 6ft 2in, threw me against a locker. I was almost knocked out cold. The old me would have searched for any peaceful way to end the mismatch. The new me fired off a succession of left hooks, missing wildly. The bully began to laugh yet each hook kept coming closer till one put his butt on the ground. The guys surrounding us, who expected to see me getting whipped, were speechless. For the rest of the afternoon, I strutted around the school as 'the man.'"
Experiences such as this clearly stood him in good stead during his gradual yet epic dominance of perhaps the most fertile period in the history of boxing, certainly in terms of a concentration of talents from the same generation. Three times he fought Duran (two wins, one loss). Twice he fought Hearns (one win and a highly controversial draw at Caesars Palace). And once he fought Hagler (an even more controversial split decision in his favor at Caesars Palace). These were the contests that shaped an era, not just for boxing but for sport as a whole, at a time when the power of television as a medium was reaching maturity.
Leonard, who remains financially secure thanks to the vast fortunes he earned in the ring and despite his erstwhile habits, is reaching maturity at last. The boyish looks might contradict this impression, and there is always a twinkle in his eye. But he is now settled and contented in the company of his second wife Bernadette, to whom he was introduced in 1989 by saxophonist Kenny G at a Luther Vandross concert. They were married at his home at Pacific Palisades, on the Hollywood side of LA, and have two children, Camille and Daniel Ray. Now, after a lifetime of fame and infamy, his biggest addiction on a day-to-day basis is golf. His local course is Riviera Country Club, home to a host of celebrities. "One of my best friends took up golf back in 1991 and got me playing. He never really took it seriously, but I really did. It's so therapeutic.
"I've been a member of Riviera now for more than 20 years. Michael Jordan proposed me when I'd only just started playing but somehow I got in. It was the best thing that could have happened to me, it was something to do to get me away from all those hot dogs and hamburgers I was eating. I'm the only boxer at Riviera, even today.
"I've got my handicap down to 13 and I've always wondered how good I could have been if I'd taken it up at a younger age. It's remarkable how many similarities there are between golf and boxing—the moment of impact, the need for timing, keeping your head still."
After some initial hiccups, fighting came easy to Leonard. Golf is harder for him, but he works on his game with the same determination as when he was training under the watchful eye of Angelo Dundee four decades ago. When he trained, he trained hard. When he fought, he fought hard. In between, he partied hard. Now, he golfs hard.
And as a result of his aforementioned autobiography, he has certainly got a weight off his chest. "My story is not a sad story," he says. "I had wanted to tell my real story for many years but something got in the way. Mostly it was me. Before I could place my life in any kind of perspective I needed to understand it myself.
"I had an illustrious boxing career, wonderful wives, marvelous family. I'm a much better father second time round, and I'm fixing myself. I can finally put my guard down now." The grin flashed up and suddenly he looked even younger.