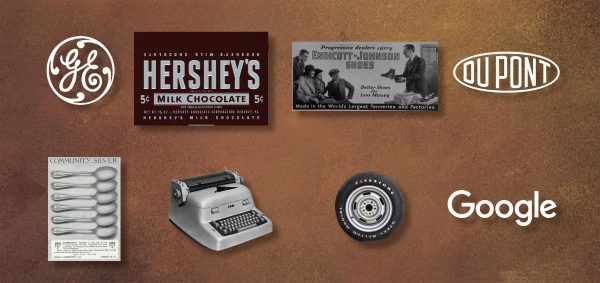 The Company Card: company golf courses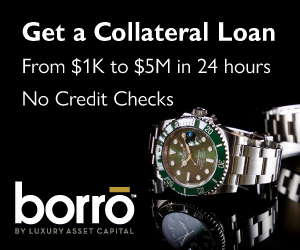 It sounds too good to be true, but a century ago or more it was not uncommon for a company to build a golf course for its employees. Could it happen again? Tony Dear investigates
"What's good for the company's employees is good for the company," said Harvey Firestone, founder of the Firestone Tire and Rubber Company in 1900.
At the turn of the 20th century, American companies were beginning to discover the benefits of offering their employees recreational facilities: bowling alleys, baseball diamonds, tennis courts, picnic areas, boating lakes and, for those with the resources, golf courses.
According to the U.S. Department of Labor, the average working week in America during the 1870s was 53 hours—a figure that workers' rights activists and market forces would whittle down to 40 over the course of the next century. Increasingly, people sought ways to fill those extra non-working hours while corporate bosses were discovering that engaged, healthy workers were considerably more valuable than those prone to apathy, sickness and infirmity.
The first corporately-owned and operated golf course in America is thought to be Oneida GC, now the Oneida Community Golf Club, which opened in 1898 and was built solely for employees and guests of the Stainless Steel and silver-plated tableware and cutlery manufacturer in Sherrill, New York.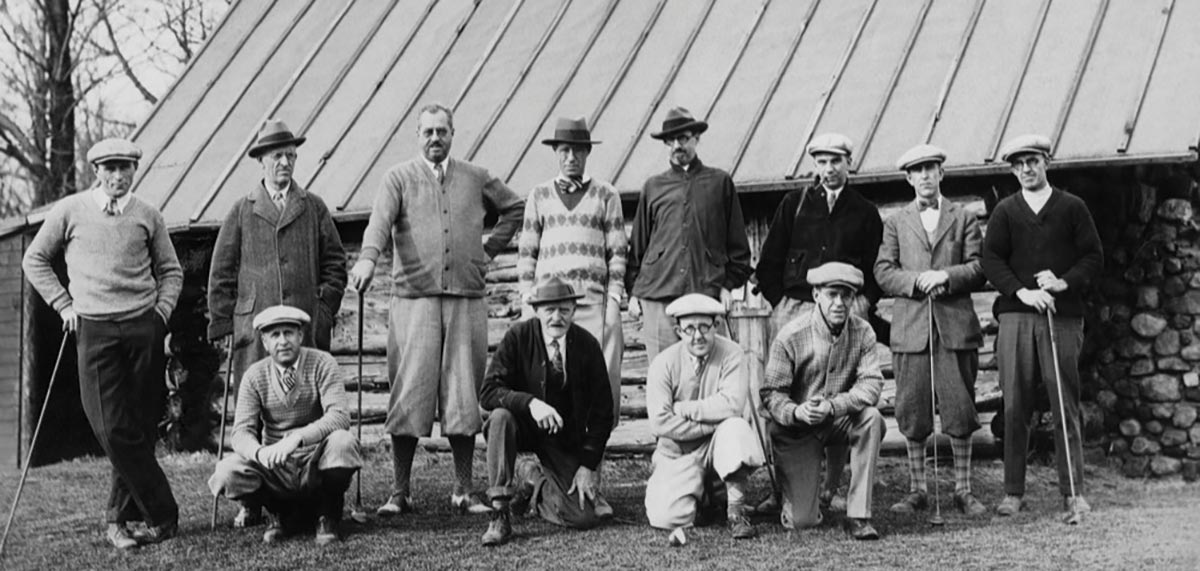 A handful of other courses followed but only a few major corporations actually committed to the costly development of an 18-hole facility. Donald Ross designed a course in Beverly, Massachusetts for the United Shoe Company, and the native Scotsman built 18 holes for chemical giant DuPont in 1924 (two more DuPont courses followed in 1937 and '49). Five years later, Harvey Firestone opened the first course at his eponymously-named country club where Bert Way designed the original South Course (redesigned by Robert Trent Jones 31 years later). There, Firestone built a $350,000 clubhouse and charged employees a nominal amount for playing privileges, while he also built a public course in Akron to provide employment and an opportunity for Depression-hit people to take their mind off their worsening prospects.
Thomas Watson instituted IBM's policy of "Paternalism"—treating your employees right—during the Depression and built his first course for workers in 1937 in Endicott, New York, where George F. Johnson of powerhouse shoe manufacturer Endicott-Johnson had already built a course for his employees, En-Joie GC, where the benevolent Johnson charged just 25 cents a round. IBM opened two more courses: at Poughkeepsie, N.Y. in 1944 and at Sands Point, N.Y. in 1953, and had plans for courses in the West, though they were never built.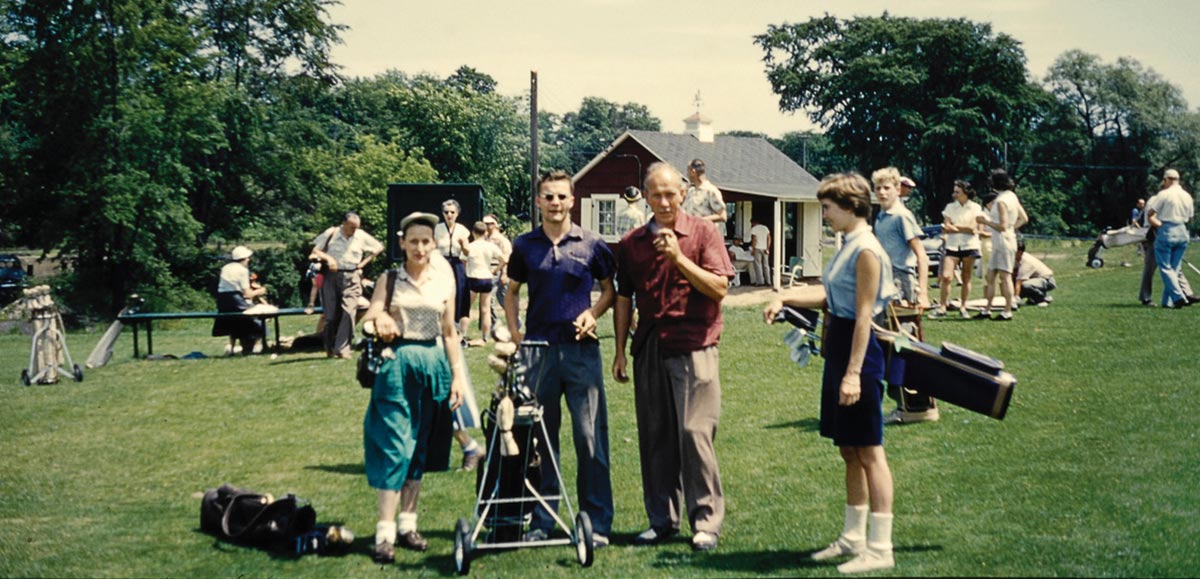 General Electric employees built nine holes in Erie, Pennsylvania in 1921, and the company added nine more in 1942 (now Lawrence Park GC). GE also had Devereaux Emmet build 18 holes at the Edison Club in Rexford, N.Y. in 1926. Milton Hershey commissioned Maurice McCarthy to design the West Course at Hershey CC for his chocolate factory workers, in 1930.
During that decade, however, most working people in America that played golf did so on public courses as part of work leagues such as those organized by the Factory Golf Federation of Flint, Michigan, where the number of automobile workers that took up the game, during the 1920s in particular, rose astonishingly quickly.
In a 1933 editorial, American Golfer wrote about Flint's industrial golf scene and how it had begun, literally with one man. The article says that as he punched in one spring morning in 1925, Fred Evans's co-workers laughed raucously as their colleague carried his dinner pail in one hand and a bag of golf clubs in the other. "It might as well have been a walking stick and nose-gay of gardenias in that rugged atmosphere," the author wrote.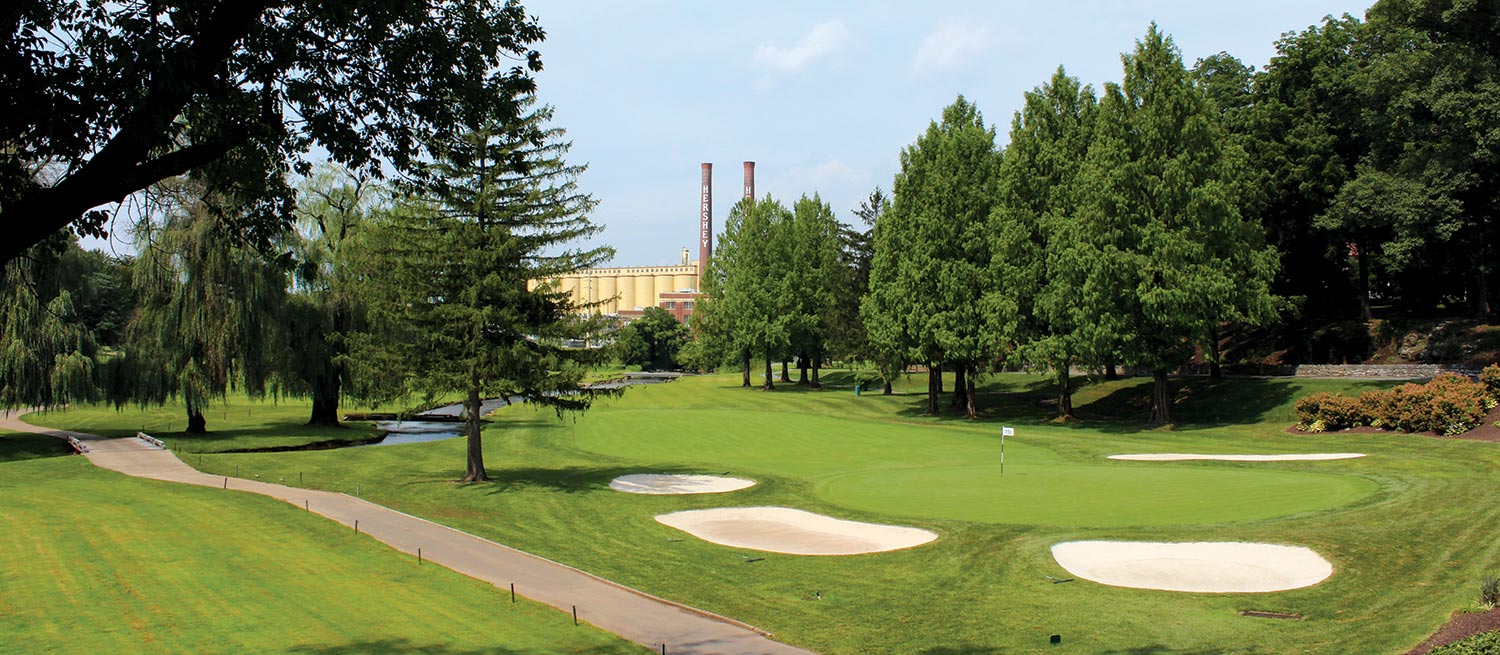 But Evans, who operated a huge hammer that shaped forged steel parts and who appears in a photograph with a blackened face wearing thick, elbow-length gloves and filthy overalls, had the "resolution of his trip-hammer, and pursued his game in the face of jeers". He eventually persuaded three co-workers to join him, and by the end of the season, that first threesome had grown to 40 skeptics-turned-golfers. By 1927, there were so many golfers the Factory Golf Foundation was formed to organize them all, and by the time the American Golfer article was published the number had risen to an astonishing 3,000.
The city's Industrial Mutual Association (formed in 1922 when the Flint Vehicle Factories Mutual Benefit Association merged with the Industrial Fellowship League) had plans to build an 18-hole course to cater to Flint's ever-growing number of factory golfers but the expense was prohibitive, meaning the IMA wouldn't have its own course until it purchased Brookwood GC, six miles east of Downtown, in 1963.


By then, the Depression and second terrible edition of world war were just bad memories, and corporate golf in the USA was in full swing. In addition to the handful of 18-hole industrial courses built during the first half of the 20th Century, dozens more came on board during the second. "By the mid-1950s, at least 76 companies had constructed golf facilities," Professor George Kirsch wrote in his 2009 book Golf in America. By the mid-'70s, that number was 125.
Return on investment
Firestone, Watson, Johnson, Hershey and all the other employee-friendly industrialists that built quality golf courses for the sole use of their executives and factory hands were keenly aware of how the courses benefited their companies.
Maintaining a golf course (or two) was certainly a costly business—a 1974 Golf Digest article titled "Should Your Company Have a Golf Course?" reported that DuPont's annual bill for its extensive golf course operations was $2.5m—but having an invigorated, motivated workforce was truly invaluable.
"The value of our golf/recreational programs shows up in our financial statements," Donald Garretson, VP of 3M—which built an employee course at Tartan Park in St. Paul, Minnesota—said in the Golf Digest article. "It shows up directly in the quality of employees we attract, train, and retain. It shows up in the productivity of our workers and in the attitude of our work force."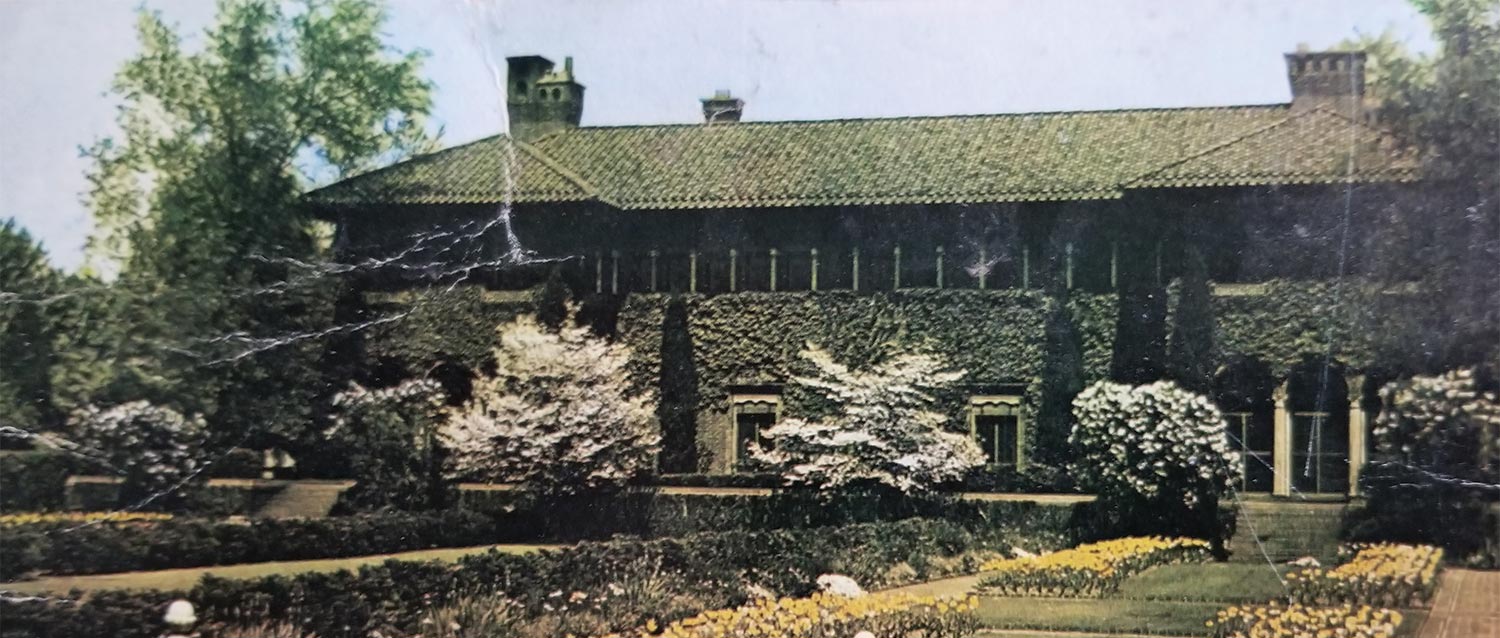 It worked beautifully for decades. The company got happy, productive workers and those workers paid a fraction of their salary/wages to become members at some very fine establishments.
Tom Buggy, whose father worked for IBM and played the company course at Poughkeepsie, remembers the annual fee for family membership in the early 1960s was $10. "For the most part, the facilities were available for member-use without charge," he adds. "There was no initiation fee or monthly dues, just a few modest activity-related fees like golf green fees." The weekend green fee at Poughkeepsie in 1962 was a modest $3.
IBM, in return, asked only that the worker-member measure up to the company's ideals for the model employee. "We have very high ideals, but they are very simple," said Thomas Watson (IBM President from 1956 to '71) in addressing workers gathered for the dedication of the Poughkeepsie course on July 15, 1944. "They are based on character, good manners, decent living and the desire and willingness to cooperate with one another."


Not surprisingly, the atmosphere at corporate courses was very different to that of prestigious country clubs where the dues were high and the entrance criteria demanding. "Poughkeepsie felt more like an IBM social club," says Buggy.
It was a similar story at Firestone CC in Akron, Ohio, where Dick Robbins remembers there being great interaction between people who worked in entirely different departments. "There was a sense of 'family'," he says. "You had tire builders playing right alongside executives."
Robbins, who has been at Firestone for 45 years, now works as the club's Member Services Manager, and says his father, a Firestone employee who worked in the Real Estate Department, usually played three times a week. "When he joined in 1965 the initiation fee was $100," he says. "And the cost of family membership was $480 a year."
Firestone members, like the IBM members at Poughkeepsie, were immensely proud of their club and knew how good they had it. "I definitely think the opportunity to belong to Firestone CC was much appreciated by all employees," says Robbins. "I know my father always loved it there."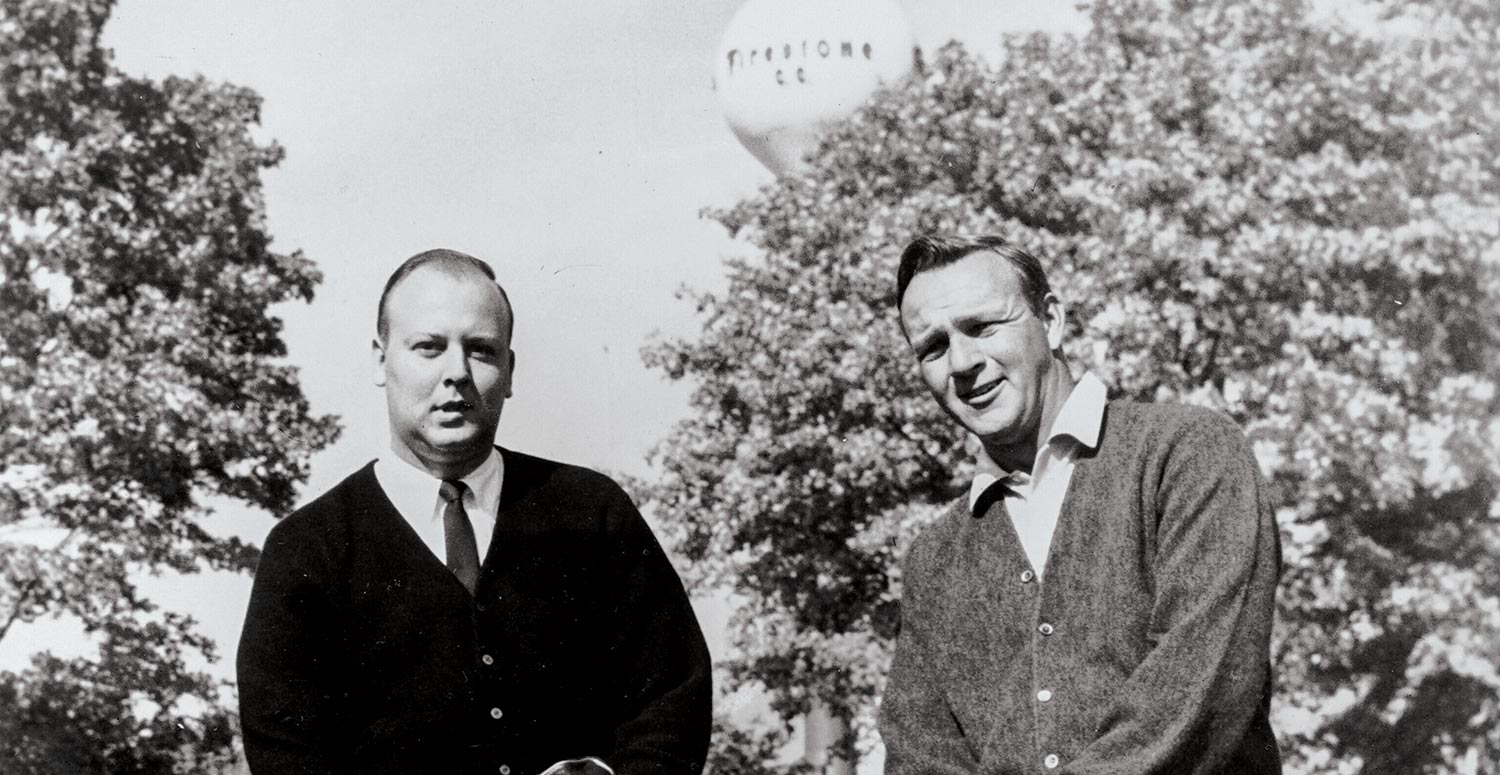 Sadly, the model was just too good to last forever. The economics of operating costly golf facilities stopped making sense, and virtually every corporation that owned an employee-only course eventually bailed, selling to other corporations, or opening the club up to outside members. IBM, experiencing severe financial woes in the 1990s, sold the Poughkeepsie course to Ginsburg Development Company, which now operates it as a private club called Casperkill GC, while Firestone sold out in 1981 to Club Corporation of America (now ClubCorp), which immediately instigated a corporate membership policy and informed Firestone employees their memberships had been terminated, sending a shockwave through the club, company, and even the City of Akron. "There was a real sense of sadness that lingered for years," says Robbins.
For 50 years or more, a portion of the American workforce labored happily building fax/copy machines; brewing industrial chemicals; selling insurance (Kemper, Sentry); or making shoes, chocolate, light bulbs, cutlery, and tires, knowing that as soon as the workday was over they could hustle to the golf course. At weekends they could take the whole family.
Times changed and, with boards of directors ever mindful of shareholders' opinions, corporate courses fell out of fashion—but history repeats, and with Millennial tastes now driving one of the largest "wellness" industries in history, it's possible that corporate golf facilities could make a comeback. Consider that when Google acquired a lease on Moffett Field in Mountain View, California, not only did they keep the 18-hole golf course there, but they improved it. The course, which opened in 1959, is open to the public but with its location in the Google universe we'd like to believe that it's as much an indication of things to come as the company that it serves. After all, if any company in the world can figure out how to merge a time card and a scorecard, it's Google.