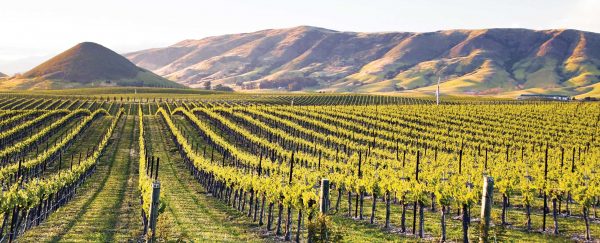 Two Ways West: Cali golf & wine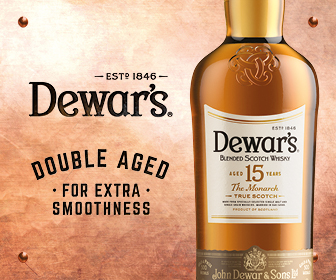 Thank God for California wines. The grapes Father Junípero Serra planted in 1769 at the Mission San Diego de Alcalá (the state's first mission) were only meant to ensure wine for communion. But they, and the grapes he planted at eight other missions along the coast, ultimately were the beginnings of one of the world's great wine destinations. Golf took longer and came in from the other end of the state, with California's likely first course the five-hole Aetna Springs, opened in 1891 just north of Napa Valley. Though it can't be said to have had the same impact as the state's first mission, it was the precursor to Pebble Beach, Torrey Pines, Mayacama and more. Today, California golf and wine each stand alone, but we quite like enjoying them together—if not at the same time, exactly. Focusing on the regions in which both first appeared in the state, here are just a few of our favorite places to "sip & swing". Don't forget to give thanks
North Coast
Although golf entered California through the north, the area's wines already had a foothold, and today it's a tough call to say which is more popular. California's North Coast region is home to Napa and Sonoma Counties and to some of golf's most iconic tracks, including Pebble Beach, Cypress Point, the Mayacama community, and more. Whether you're socializing with fashionable urbanites in San Francisco, enjoying Michelin-starred cuisine in St. Helena or perusing vintage motors in Carmel, expect high quality and high standards that are delivered with West Coast affability and a golden smile.
Our Picks:

Mayacama is the very definition of idyllic wine country living, with a fantastic golf course, a vibrant and engaged wine community, and resort-style amenities throughout. Tucked into 675 stunning acres in Sonoma, the community seems crafted from the best kind of Golden State dreams, and it is. At once inviting and exclusive, open-air and intimate, the property features a clubhouse that sets the scene: 40,000 square feet with hand-plastered walls, fireplaces, fine art, vine-draped courtyards and three dining rooms with expansive terraces and private rooms, as you like. The private spa offers games tables, fireplaces and steam rooms, while a members wine grotto provides 500 lockers and a separate two-story wine cellar. Hiking, fitness, bocce and everything you'd expect from a top resort are here (remember, it's a residential community) and that includes an impeccably maintained Jack Nicklaus Signature golf course that looks as if it was painted by a top artist. Just stunning, it complements Mayacama's culture of lifestyle excellence—but how could it be different, considering so many of the area's top winemakers are members. Just fantastic (mayacama.com).

When it comes to ideal global golf experiences, Pebble Beach might be the definitive destination. The country's No.1 public golf course, Pebble Beach Golf Links, would be enough, but this property features Spyglass Hill, The Links at Spanish Bay, the Del Monte Golf Course and more, all of it along 17-Mile Drive, one of the most iconic stretches of road on Earth. On horseback, in an open-top roadster, on a motorcycle or on foot, Pebble Beach's Pacific coastline brings out the poet in anyone. Paired with unbelievably good California cuisine at any of a number of dining options, and with accommodations sorted on site at The Lodge at Pebble Beach, The Inn at Spanish Bay or Casa Palmero, with its 24 private rooms, Pebble Beach might define "bucket list destination" for anyone who loves golf. If you want a refresher on what high standards and top quality look like, or if you're in search of a worry-free getaway to satisfy the soul, few resort destinations deliver on the level of Pebble Beach (pebblebeach.com).
Not far from Pebble Beach and the town of Carmel, The Preserve Golf Club is a private affair that offers a different sort of California beauty (santaluciapreserve.com).
Nestled amongst 20,000 acres of rolling hills and ancient oaks, Tom Fazio brought a gentle touch to a design established by former Stanford standout Sandy Tatum, who also helped with The Links at Spanish Bay and Tierra Oaks Golf Club in Redding, another worthy stop (tierraoaksgolfclub.com). The Preserve is one of those places that helps to define a trip, a spectacular layout that brings in cougars, wild boar and more to a layout that seems as if it flowed through the valley and was revealed, as opposed to being constructed. A wonderful complement to any Northern California sojourn.
Our Pours
"Name a good restaurant in France." That's the question, really, when one asks for a good winery in Northern California. The possibilities are nearly endless, but we'll start with a nod to one of our longtime favorite wine-and-golf destinations, Meadowood Resort, which suffered greatly during the recent fires. Here's looking forward to its return, and to the health, safety and well-being of its incredible staff.
Another of our longtime favorites for wine (no golf, unfortunately) is Beaulieu Vineyard, which has been bottling the good grape since 1900 or so, depending on how you count your history (bvwines.com). "BV" was founded by Georges de Latour, who imported hundreds of thousands of French grafted vines to the Napa area, diversifying and improving local wine grape options and helping to build the industry that exists today. The signature Private Reserve Cabernet Sauvignon has graced many a top table and it's not to be missed, while the vineyard's other big-bodied offerings are among the finest produced in the United States. Gen. Dwight Eisenhower was poured BV wines at the White House before he was President, while Winston Churchill enjoyed it at a Waldorf Astoria banquet given in his honor. BV wine was poured for Queen Elizabeth and Prince Phillip at a dinner hosted by U.S. Secretary of State John Foster Dulles in 1959, and President Truman served it to Queen Juliana of the Netherlands in Washington, D.C.

In a sort of cultural contrast, CADE Winery launched in 2005 as a boutique offshoot of PlumpJack Estate Winery, owned by Gavin Newson, Gordon Getty and John Conover (cadewinery.com). The idea was to create the first California Certified Organic Farmers, organically farmed, LEED Gold Certified Estate Winery in the Napa Valley, and they succeeded. Beyond the sustainable farming methods, architect Juan Carlos Fernandez used renewable materials and efficiency-driven design to create a dramatically modern and responsible installation. Thankfully the wines deliver as well, with the vineyard's Cabernet Sauvignon and Sauvignon Blanc being particular standouts.

Among the established traditional and the well-funded responsible, it's nice to know that the original "go for it" spirit of California winemaking is alive and well, and so we want to throw some light on Schermeister Wines in Sonoma (schermeister.com). In 2012 young winemaker Rob Schermeister read the grape leaves, decided it was the perfect time for Pinot Noir, struck out on his own and made 125 cases of the stuff under his own label. He hired a young graphic designer to sort his website, Laura Erickson, who was about to head back to the East Coast but who decided to take "one last job." They met, they drank wine, they spoke for hours, and the rest is history/herstory. Today the duo crafts wines from the heart, relying on wild yeasts found in the vineyards from which they harvest each year and offering that "wild fermentation wines are our passion; Pinot Noir is our obsession." People in California are still trying to change the world, and at Schermeister they're bottling that change. We like it.
Southern California
Wine entered the state down south, but today the region is better known for its golf courses and luxury golf lifestyle. That's sort of a shame, as the mix of Mediterranean and desert climates makes for some interesting bottled possibilities, and in fact Southern California's wine industry has grown by leaps and bounds over the past few decades. From San Diego to Los Angeles along the coast, with a quick desert detour inland, we invite you to put the top down, throw the clubs in the trunk, and get ready for some serious fun in the sun.
Our Picks:
Ready to host the U.S. Open in 2021, Torrey Pines in San Diego surely is one of the state's top golf destinations. Comprised of South and North courses, the South Course is the more formidable challenge and the major host, having staged the 2008 U.S. Open as well. Its design was outlined by William P. Bell, who died in 1953 before it came to fruition. His son, William F. Bell, took up the work and saw it through to its opening in 1957. If the South Course is more famous, it's the North Course that features the better views, serving up plein aire-style vistas of golden bluffs and crashing Pacific waves along with its rolling, verdant fairways. Stay & Play packages at the on-site Hilton make this a "must" for SoCal visitors—and can you believe this is a municipal course? Another muni—and William P. Bell design—Rancho Park in Los Angeles was a 17-time host to the Los Angeles Open, but it's better known to Palmer fans as the site of Arnie's infamous 12 in 1961, commemorated by a bronze plaque on site (golf.lacity.org). Closer to SoCal's wine country, the Temecula Creek Inn offers 27 holes set up as three nines, including the Ted Robinson-designed Stone House GC (temeculacreekgolf.com). The course has hosted U.S. Open qualifiers and the Golden State Golf Tour, and, again, it sits in SoCal wine country, so there's a lot to love.

When it comes to private clubs, what more can be said or written about Riviera Country Club in Pacific Palisades, one of the world's great clubs and golf destinations? With a "who's who" membership, a top PGA Tour event in the Genesis Invitational, three majors and a Katharine Hepburn movie under its belt, and a schedule that includes the 2028 Olympics, this George Thomas and William P. Bell design has a star-studded past, present and future, and remains a deeply coveted tee time for non-members.
Four years out from its 100th anniversary, it also happens to be a beautiful property with top service and dining (therivieracountryclub.com).

Bel-Air Country Club in Los Angeles is another Thomas design and SoCal gem, also nearing its centennial (bel-aircc.com) while inland, by Palm Springs, the Tradition Golf Club in La Quinta (traditiongc.com) is one of Arnold Palmer's finest designs, as well as being his former home.
Our Pours:

The Temecula Valley, an hour or so north of San Diego, has become a hot wine destination over the past decade, with more than 40 wineries and a vibrant food scene as well. The area's soil is comprised of sandy loam and decomposing granite, which, when combined with the Mediterranean climate, makes for some great possibilities. Hart Family Winery (vinhart.com) helped to establish the area, opening in 1980 and still earning praise for its Sauvignon Blanc, its Syrah and its Arneis, a grape native to the Piedmont region of northern Italy and a relatively rare treat in California. Doffo Wines (doffowines.com) is another Temecula option, founded by Argentina native Marcelo Doffo and known for Malbec, Zinfandel and Doffo's vintage motorcycle collection.

Palumbo Family Vineyards & Winery (palumbowines.com) is certified sustainable, producing handcrafted Cab Sauvignon and Cab Franc along with Sangiovese, while the Carter Estate Winery (carterestatewinery.com) offers an upscale resort and limited-seating Wine & Food dinners at its winery. The in-room spa treatments, bungalow patios and poolside cabanas make for a great getaway, and the estate Merlot, Sangiovese and bubblies on offer provide plenty to savor.
For dessert, head north to Rancho Cucamonga, just east of Los Angeles, and to the Galleano Winery in Mira Loma (galleanowinery.com)—the oldest continuously operated family-owned winery in the Cucamonga Valley. Dominic Galleano began making wine in a basement on the property in 1927, in the midst of Prohibition. Today production is above board and pointed toward dessert wines, with Galleano's Old Vine Port, Zinfandel and Sherry regularly taking top awards in their categories. Finally, for something different, "Get your wine on—in the wild" at Malibu Wine Safaris (lasafaris.com). Guests ride in custom open-top trucks and tour the 1,000-acre Saddlerock Ranch and Vineyard while sipping wines from Saddlerock, Semler, and others and mingling with rescued exotic animals. There are no pink elephants (that we know of) but expect to see zebras, camels, water buffalo, bison and a giraffe named Stanley—all in Malibu—at this quintessentially SoCal experience.