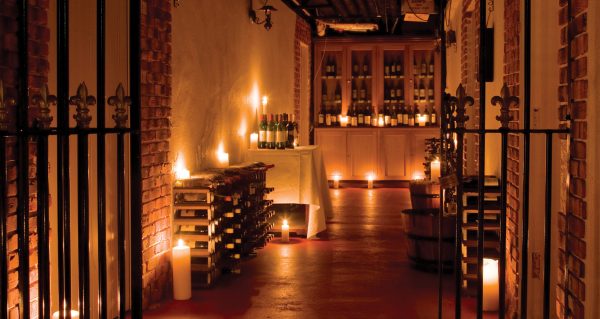 Vaunted Cellars: Clubhouse Wines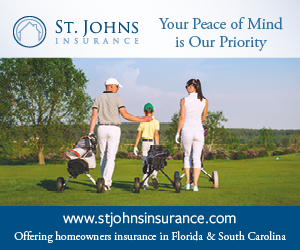 It comes as no shock that the champion golfer of the year is awarded a claret jug as his prize for winning the original major, the [British] Open. For as long as golf has been played, drink (and especially wine) has played a huge part in its story. Indeed, many golf clubs were formed by small groups of like-minded souls as much to enjoy the delights of the plate and the bottle as they were for exercise on the links. Steve Killick explores how this tradition continues, where good company, good food and good wine are every bit as important to members as their scores on the course
Royal St George's Golf Club in Sandwich, Kent—the first course outside Scotland to host the [British] Open—has been selected again to host the 2020 tournament. It also boasts an excellent selection of wines in the cellars beneath its historic clubhouse.
One of the men who helps choose the wine in Sandwich was once clerk of the Royal Cellars at Buckingham Palace and selected wines on behalf of The Queen. Edward Demery retired from the post in 2007 and was also Chairman of Justerini & Brooks, the wine merchants that supplies Royal St Georges as well as the Royal family.
"We do use other suppliers," he says, "including Charles Taylor and Berry Brothers and Rudd in London, and like to buy locally when we can." The wine list is kept deliberately simple in Sandwich with four different Burgundy wines, four different Bordeaux and three more that will include a dessert wine and Champagne.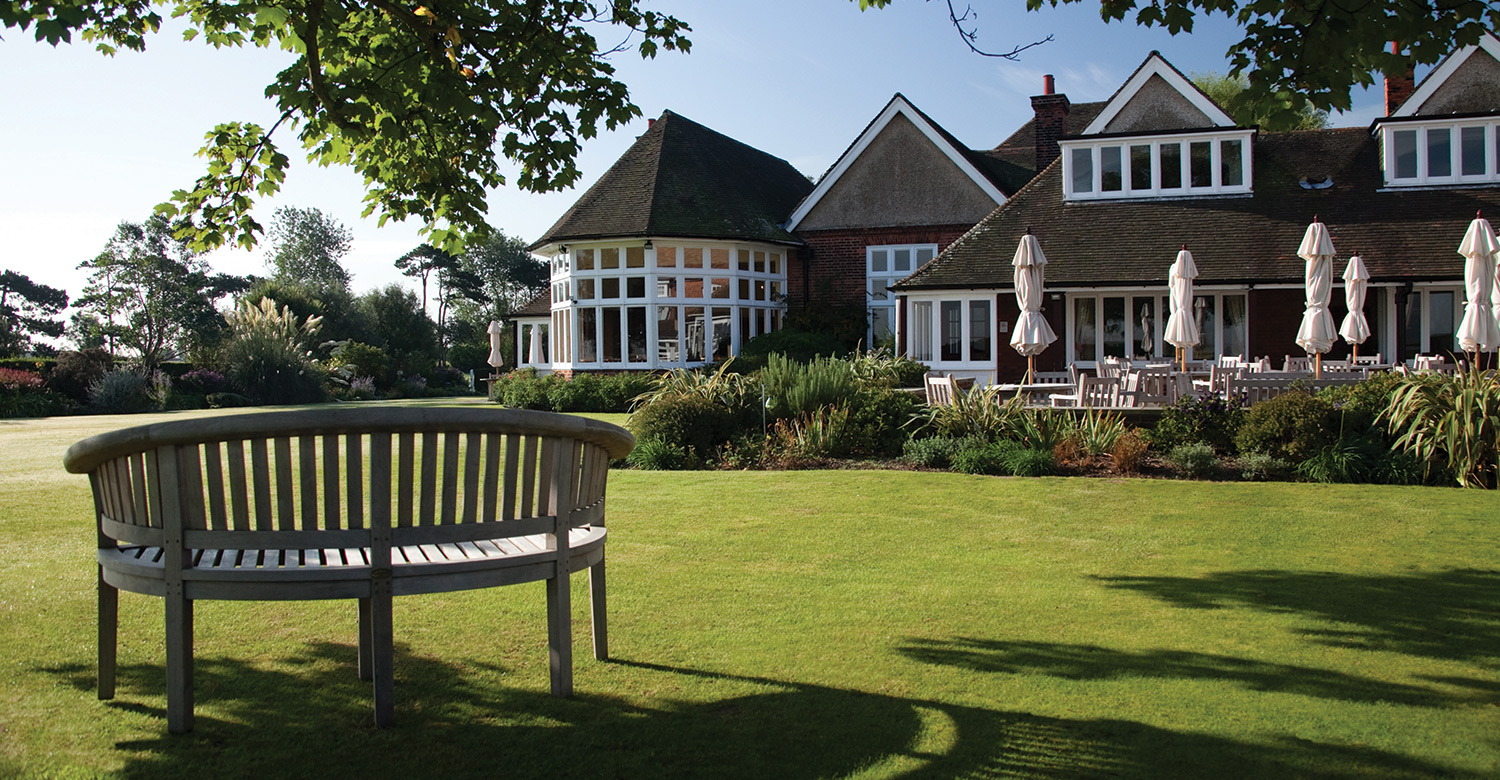 "What we are looking for," says Demery, "is first-class quality that our members and their guests will thoroughly enjoy, and at a price that is also acceptable." The most expensive wine on the St Georges wine list is a Nuits-Saint-Georges Burgundy that sells for just £45 ($56) a bottle.
As you would expect of a true luxury resort, prices and selection go up a notch, and then some, across the Irish Sea at the K Club in Straffan, County Kildare, where the effervescent Lisa O'Doherty is consultant sommelier to the five-star resort. She started out working at another Irish landmark, The Shelbourne Hotel in Dublin, doing a hotel management degree, and at first was not particularly interested in wine—only in getting involved in wine tasting to keep her mother company.
Her progress was sufficiently rapid to join the K Club in 1991 as assistant sommelier before being promoted to the top job. In 2006, the year the K Club hosted the Ryder Cup, she became a consultant in order to pursue her interests in lecturing.
"The great thing about the K Club," she says, "is that it has such a fantastic connection with wine." The 550-acre estate is set on the site of Straffan House, which was modeled after a French chateau by the grandson of the great winemaker, Hugh Barton, of Langoa-Barton and Leoville-Barton fame in St.Julien, Bordeaux.
This chateau now forms the east wing of the present complex that was bought by the Jefferson Smurfitt Group in 1988 and still retains the old cellarage from the days of Straffan House. Wine-appreciating guests may like to request a cellar tour. The present owner Dr. Michael Smurfitt, "Just loves fine wines and is a private collector with a passion for red Bordeaux and white Burgundy," remarks O'Doherty.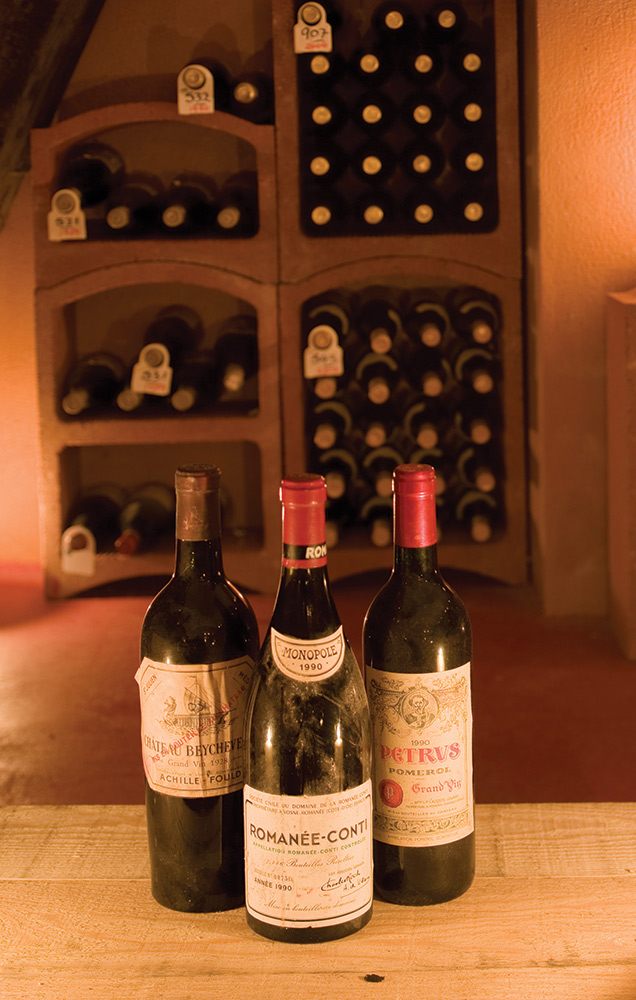 Thus the love of great wine continues in Straffan and the golfers are as keen to enjoy a glass or a bottle as the hotel guests, with a marked preference for the reds, O'Doherty notes, for which they are most certainly spoilt for choice.
Thanks to O'Doherty's favourite gizmo, known as Coravin, golfers and guests can also enjoy some superb wines by the glass. Coravin is a system that enables wine to be extracted from a bottle without removing the cork.
It was invented by nuclear engineer and Bostonian Greg Lambrecht when his wife was pregnant and he wanted a glass of fine wine but could not manage to drink a bottle by himself.
A long needle is inserted into the cork from what looks like a small microscope and sucks wine from the bottle. The air in the bottle is replaced by inert argon gas from a little cylinder that is screwed into the system. It means the wine can easily be stored for two years with no degradation.
"I don't like quarter bottles of wine," says O'Doherty, "and this system is brilliant." Brilliant enough to allow K Club guests and visitors to enjoy a glass of premier cru, Puligny Montrachet for €35 ($37) or if they really want to push the boat out, a glass of La Tache, Domaine de la Romanee Conti can be enjoyed for €1,200 ($1,260).
There are some truly classic bottles available, too; the oldest being a 1948 Chateau Cheval Blanc from Saint-Emilion.
There are 13 different Chateau Petrus vintages to choose from with a 1990 available at €9,000 ($9,454) but the highest priced item in the cellar is the 1990 La Romanee-Conti that will set the purchaser back €20,000 ($21,000).
"What is so fantastic is that the wines that I am buying now for the club will be here long after I am gone," says O'Doherty, "and Straffan will continue its reputation for great wine."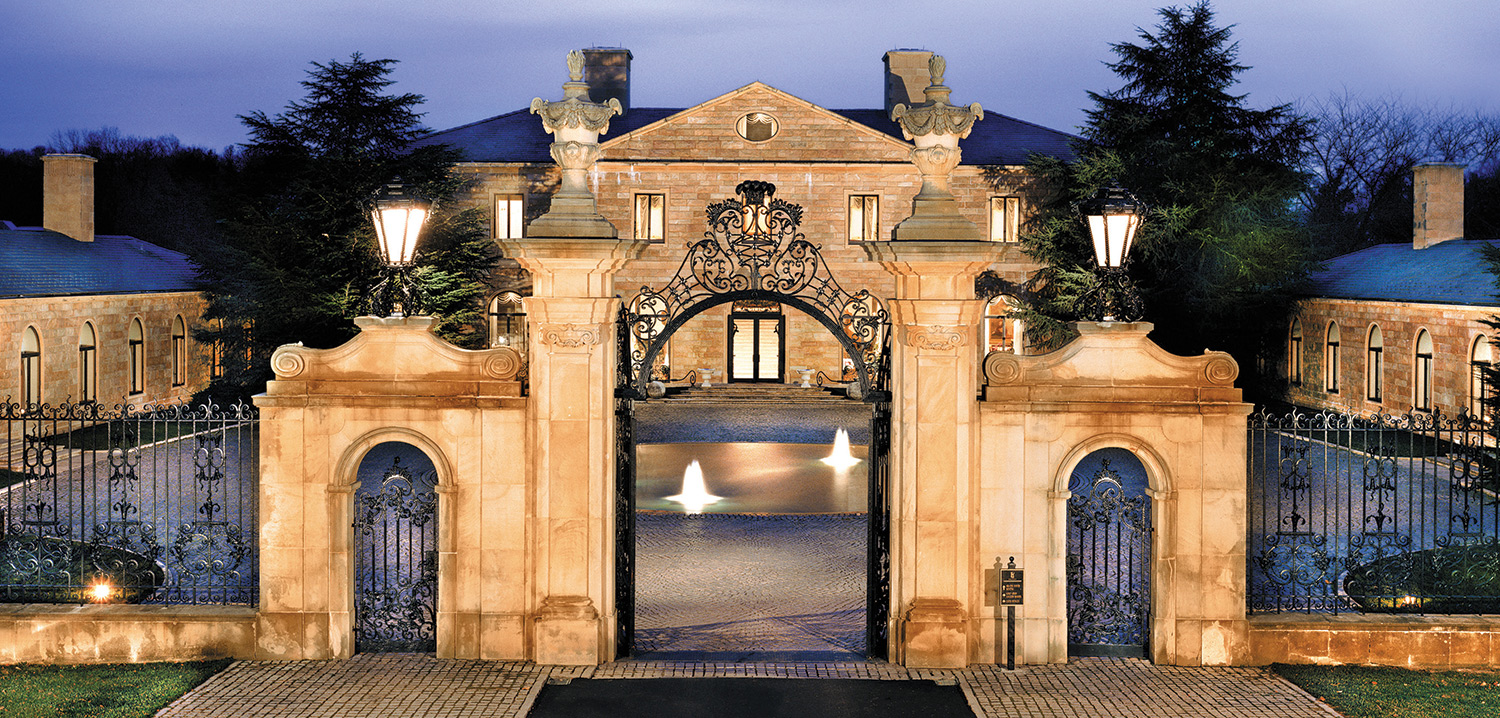 Perhaps even more so than in Europe, elite golf clubs in America recognize that their affluent members and their guests also enjoy a glass of fine wine after a round of golf although not every club can provide the cellarage required to keep historic vintages in prime condition.
TPC Jasna Polana in Princeton, New Jersey is a determinedly upmarket golf and country club set in 226 acres of what was the home of John Seward Johnson, heir to the Johnson & Johnson pharmaceutical fortune, and was built for his young third wife, the Polish Barbara Piasecka Johnson, which explains the club's name, Polish for "bright meadow."
On the death of her husband in 1983, Mrs. Johnson agreed to convert the estate to a private golf club that aims to provide top- flight venues capable of hosting PGA Tour events. Opening in 1998, the course at Jasna Polana was designed by Gary Player and has hosted the PGA Senior Tour events.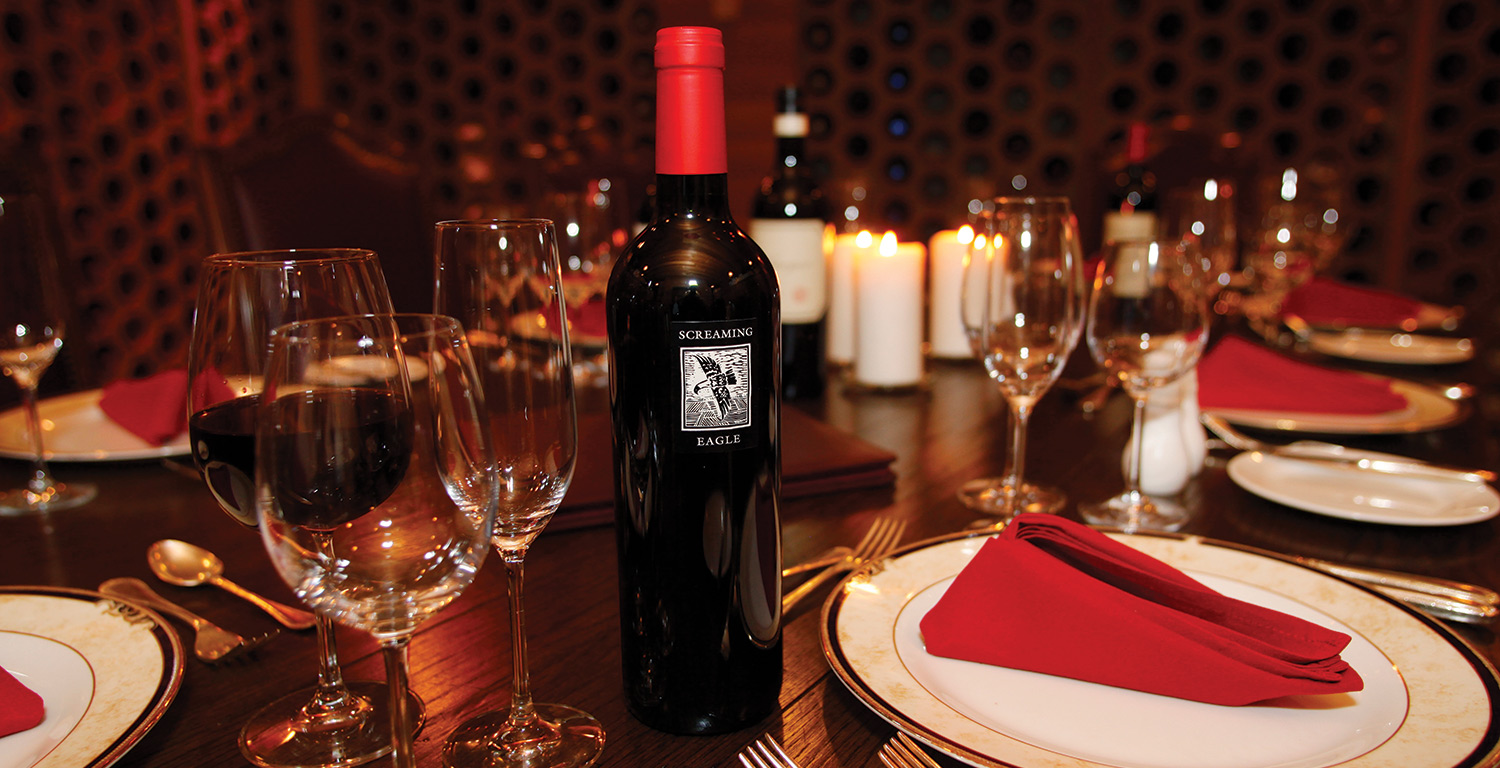 The clubhouse was not built as a clubhouse at all but as a Polish mansion costing $30m in the 1970s when it was one of the most expensive private homes in the country. It had two cellars, one for storing the Johnson's collection of fine art and the other capable of holding up to 10,000 bottles of wine.
These days only 3,000 are kept for club members, although Director of Hospitality Jason Miller ensures that there are still some top quality bottles for the club's 320 members to enjoy in their luxurious surroundings.
State laws in New Jersey mean that Miller cannot source his wines direct with the wineries but must go through 20 or more local distributors for his stocks, although this has not prevented him from stocking a hugely impressive array, including bottles of Chateau Lafite Rothschild from Pauillac.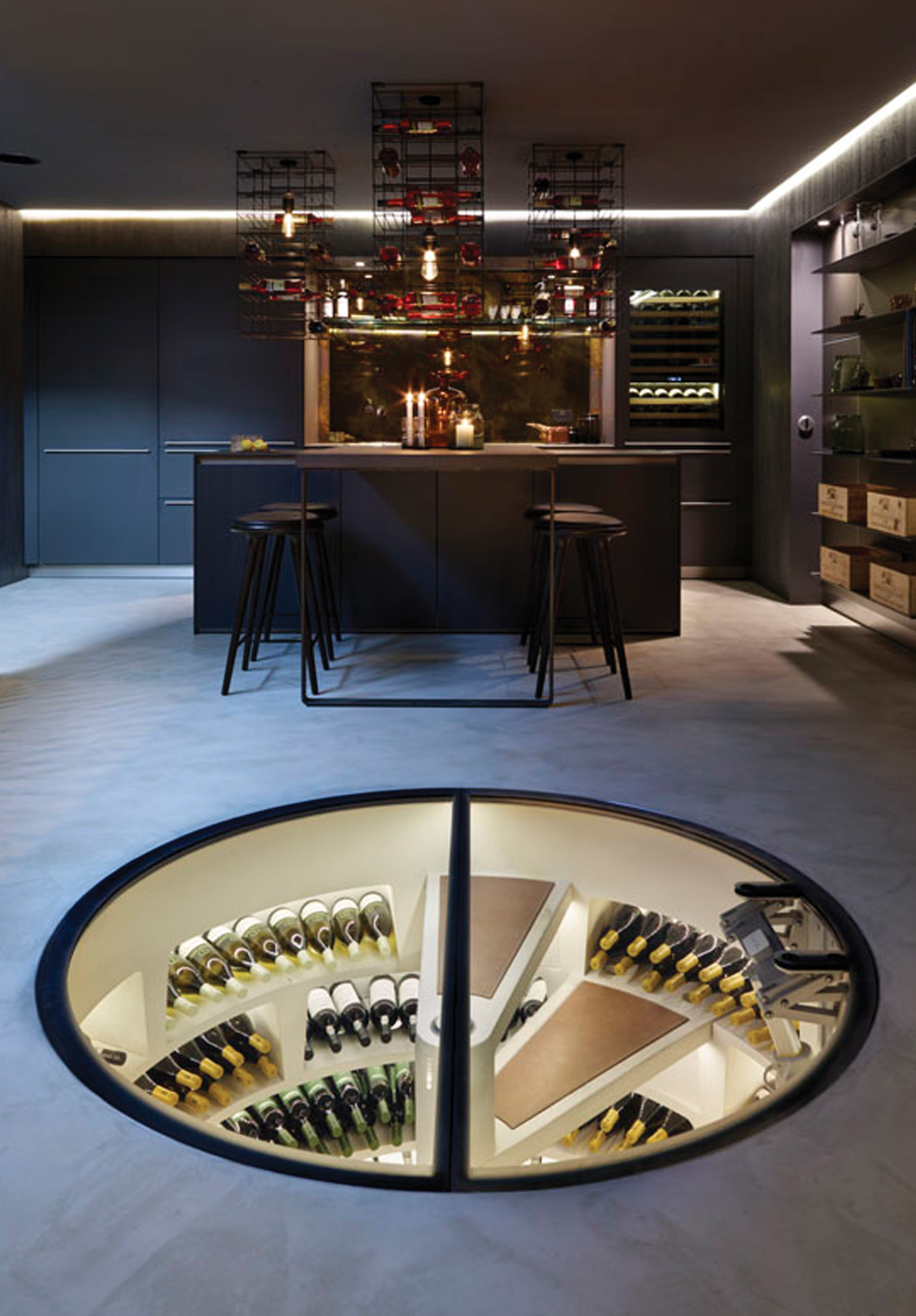 "Classic reds are very popular," he says, "and accounts for anything up to 80% of our sales. Golfers are just as likely to order a bottle after a round as our social members."
The average price sold in the club is around $170 although the most expensive wine is the 100% cabernet sauvignon Screaming Eagle from Napa that retails in the club at $3,750 a bottle.
"This a high end membership," says Miller, "that enjoys a high end product." We can all raise our glasses to that.