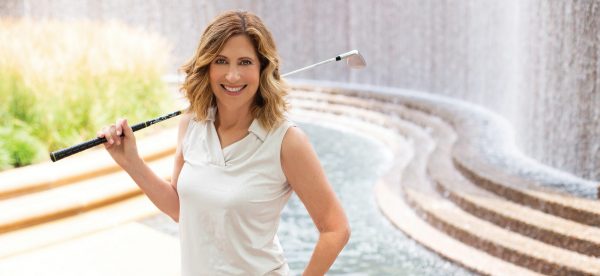 Women on Course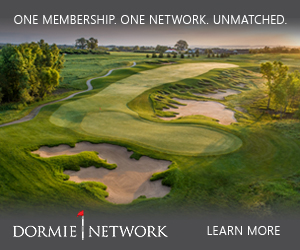 In 2005 Donna Hoffman launched Women on Course and quickly grew the organization into a game-changer for getting women into golf. Today, with a sharpened mission and revitalized structure, the group is changing the game again.
We've been busy," says Donna Hoffman, the former television producer and entrepreneur who founded Women on Course in 2005 to ensure more women gained access to golf's numerous benefits, including its professional networks. WOC was founded on the idea that, for many women, the golf lifestyle might be more appealing than the game itself—a successful approach, as it turned out. WOC attracted more than 30,000 members nationwide and, after a brief stall under Billy Casper Golf, the organization is back in Hoffman's hands and surging forward again with new members and an enhanced executive audience.
"We're the only national group out there doing this," Hoffman says, pointing to WOC's program for getting women into the game, which includes partnering with businesses to get their women employees on course. "With my business partner, Tina Fox, our mission is to empower women in corporations to be able to seamlessly go anywhere men go. If men are going off to play golf, the women we work with don't have a brick wall; they can go as well."
Going by the numbers, there are quite a few women going—and even more who will be. National Golf Foundation studies in 2018 and 2019 found that women comprise roughly 23 percent of all adult U.S. golfers—but 31% of all new golfers, and in the junior ranks it's 36 percent. For their part, Hoffman and Fox are committed to ensuring those golfers make the most of the game.
"Women are interested," Hoffman says. "A lot of younger women approach us, some of whom want to be market leaders and who see that there is value in golf. I think millennials are affecting it. They don't put up with stuff, they're genderless: 'We just want to do this!' That might be a factor."
Networking
If it's resonating with its growing audience, WOC is also being noticed by the corporate world, including market-leading businesses that want to get their women employees on course where networks are established and where deals can be made.
"I've noticed corporations are coming to us much more frequently than they used to," Hoffman says. "They see it as a benefit for their companies and they like that we focus on the networking aspect of it first. They want their women to make contacts; that brings in business and affects the bottom line."
In this, golf is ideal, Hoffman explains, not only for networking outside of the business but also within.
"What lifestyle setting could you possibly use for business that's as accepted as golf?" she asks, pointing out that many social settings, such as bars, are inappropriate for professional networking. "Getting to know people on course as opposed to having a chamber meeting or something, the relationship that comes out of that day of golf is much deeper than the chamber meeting. And look, you can spend money for all the dinners and lunches you want, women are going to walk away after that and it's over. If you spend on golf, it offers longterm returns."
Various surveys, including those conducted by Kingdom's publisher on behalf of Women's Golf Journal, found that the two main reasons women stayed away from the game were (1) they felt uninvited and (2) they were intimidated. Hoffman and Fox address both of those by inviting women into the game via its lifestyle and camaraderie, as opposed to its performance aspects.
"We say that step one is fun: 'Get an outfit. Step two: Learn how to drink wine.' And so on. We have a nine-step program on how to be course ready and the first five take place in the comfort of your own home; you don't have to go anywhere. And now 'You only have four more steps to go!' We introduce them gradually, and before you know it they're immersed in golf."
If there's any question about WOC's success, Hoffman points out that they're currently enjoying 33 percent growth per year staging events and meet-ups that are making a difference.
"We took a group of something like 80 ladies to Pinehurst," she says, "and [Pinehurst] said they'd never had a recreational group that large of just women. I said, 'You have all these historical event pictures on your wall, could we get a picture on the wall?' I was joking, but
not joking."
The key to success, she says, is that WOC is not a golf group, per se. It's a networking group, and so many of its members are motivated to the game for different reasons.
"There are a lot of networking groups out there—lots. And if you look at us, we're competing with the networking groups as opposed to with the golf groups. Most women don't know that golf is a great place to meet people, they have no clue. They're trying to network, trying
to meet decision-makers, but the groups they're in don't always work. If we open the door and give them the skills to do it here on the golf course, they're going to meet a whole different group of people—but you have to learn golf to get in there. Even if they only golf once per year, we try to give them the tools, and that's important. If they're not prepared, if they don't know their tee from their putter, then it's going to backfire on them. And with the golf, some are going to take it up because they love it; some, it's just a means to an end."


Finally
For Hoffman herself, she told Women's Golf Journal some years ago that she wasn't originally a fan of the game.
"I was a television producer," she said, "I sold my company, I was dating and I met this guy who loved golf—and I hated golf." She liked the lifestyle, however, and so she decided to focus on that, to create a golf-lifestyle TV show: "fly around, go to resorts, show the lifestyle and the fashion." As she moved forward with the TV project she started getting enquiries from women on how to get into the game. That turned into a happy hour at a top eatery, to which women were invited to drink wine and chat golf. Eventually that became Women on Course, and today it's thriving, a vibrant part of helping to grow the game—and to help women and businesses realize golf's benefits.
"If you're an individual and want to learn the game, we have an online program, a fast track to the first tee," Hoffman says. "If you're a corporation and looking to create a program for your women employees, have them perform better and be able to go anywhere, we can help prepare them to do that. Tina and I are really into training women on how to make deeper connections—and connections for life. We're giving women far more than just an opportunity to connect with a ball."