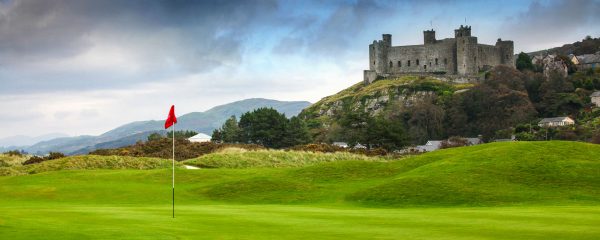 Across the drawbridge: castles & golf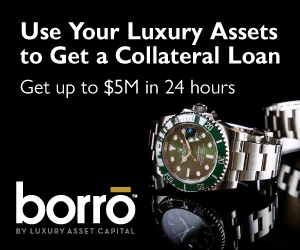 There is no better way to get a real sense of medieval history, to appreciate the power, glory, politics and brutalities of five, six, seven centuries ago, than to visit a great British castle. And it just so happens that a journey based on educational merits could lend itself beautifully to the odd game of golf, so we went on crusade through the mountains of Snowdonia
Men of Harlech, march to glory, Victory is hov'ring o'er ye, Bright-eyed freedom stands before ye, Hear ye not her call?
These are rousing opening lines of the ancient Welsh call to arms, Men of Harlech (a translation of them anyway, as the song is traditionally sung in Welsh). Today, Men of Harlech is most often heard booming around the 74,500-seater Principality Stadium in Cardiff when the Welsh national rugby team plays, and it reverberates most energetically when the opposition on the field is England. The stirring words bring a tear to the sternest Welsh eyes.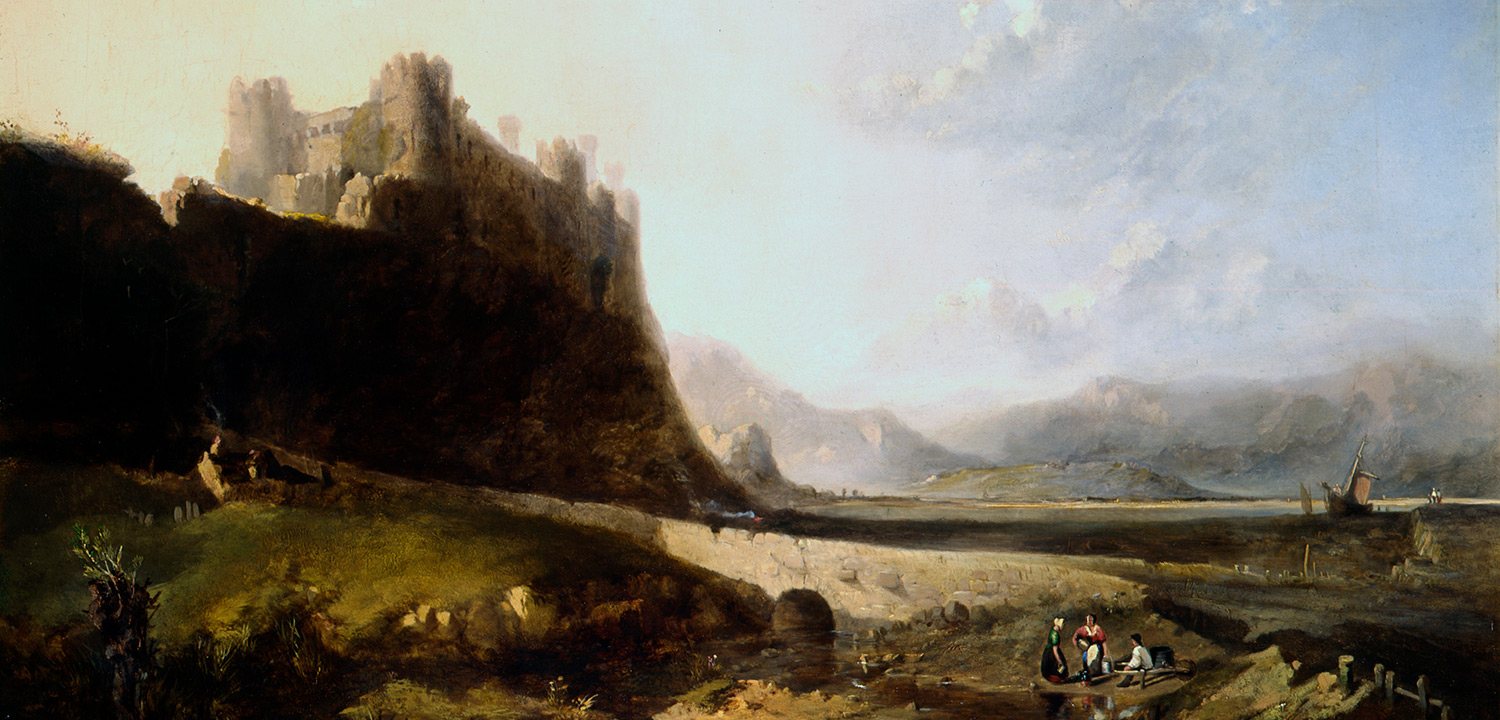 "Men of Harlech" first came to prominence in the 15th century, when Harlech Castle—on the coast of northwest Wales—and Welsh forces were embroiled in England's bitter War of the Roses, which lasted more than 30 years and eventually saw the House of Lancaster defeat the House of York, with England's first Tudor monarch, Henry VII, assuming the throne.
Harlech Castle still stands proud today—not reaching quite as high as it did when construction finished back in 1289—but it is still one of the world's finest remaining medieval castles.
Harlech Castle was in fact built by order of an Englishman, King Edward I, who oversaw the construction of a number of castles in Wales as bases from which British forces could quell Welsh rebellions against English rule. It took seven years to build this mighty stone fortress at an exorbitant cost of £9,500—that converts to an estimated US$62.5 million today—so no wonder the British people were heavily taxed during Edward's reign—and no wonder the Welsh sing "Men of Harlech" with so much vigor when England arrive to play in the annual Six Nations rugby tournament.
Let the war cry's deaf'ning thunder
Every foe appall
A walk around Harlech Castle transports you right back into the 13th century, and serves as a reminder of how brutal medieval times could be. Castles like Harlech were built as towering symbols of uncompromising power. They were designed to withstand war, and next time you go to the dentist for painful treatment, count your blessings you were not at the front line of a battalion trying to take Harlech Castle.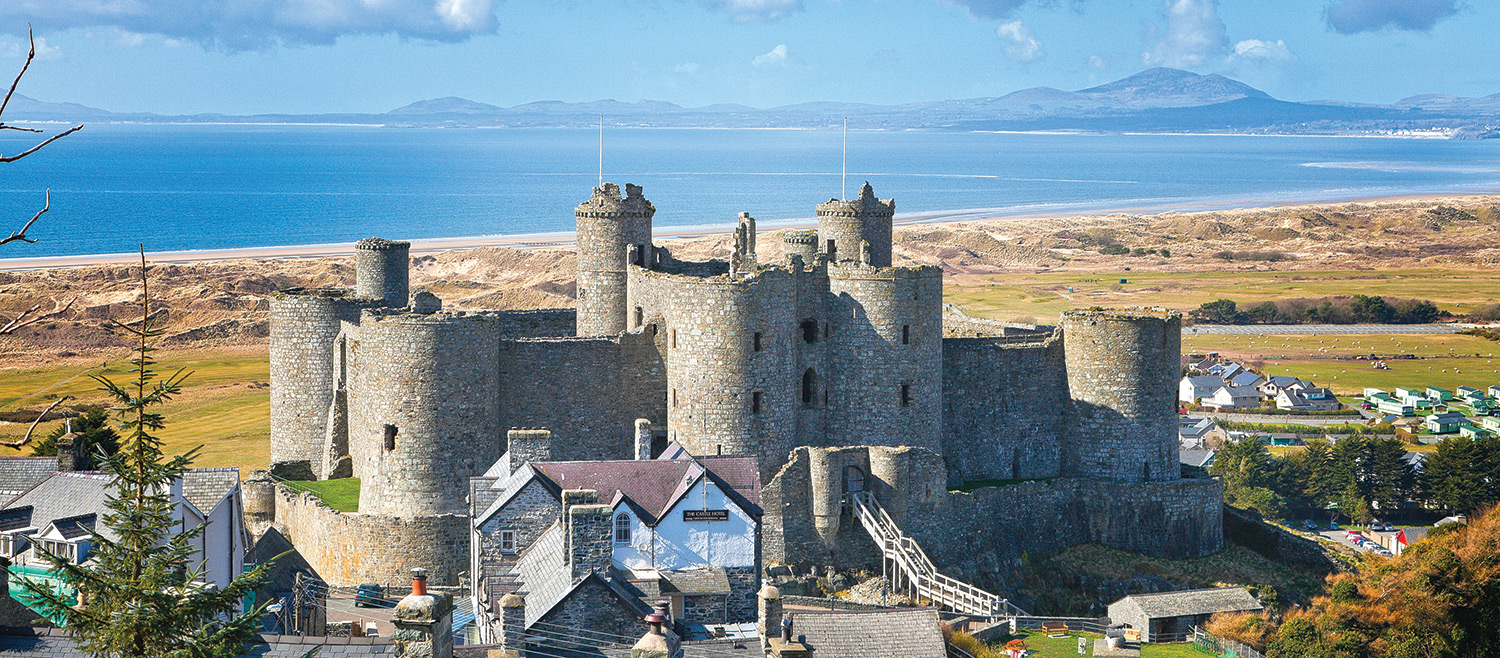 It was constructed with a multitude of defensive measures. Even if attackers could get across the drawbridge—over a deep, broad ditch—and through the main gates, they would then be enclosed into what is now referred to as the "killing zone," which is outside a second gate and where enemies of the castle were sitting ducks for the castle's second raft of archers, who could fire at will through narrow "arrowloops" built into the stone walls. It is chilling to stand there now, and look around knowing that as long as the castle's guards were organized and alert, an unwelcome visitor would have been guaranteed an agonizing, bloody demise. Castle forces were capable of defending against opposition that far outnumbered their own.
Edward I was delighted with Harlech Castle once its seven-year construction was completed in 1289, and its architectural genius, Master James of St George, was honored with appointment as Constable of Harlech in 1290. He probably lived in the gatehouse of Harlech Castle, which would have felt like royal quarters.
The turrets of Harlech Castle reached 200 feet above sea level 700 years ago, an intimidating beacon of power, positioned high on a rocky outcrop with Tremadog Bay to the west and north, leading out to Cardigan Bay and beyond that, the Irish Sea. Inland lies the Snowdonia mountains range, making for a spectacular setting from all sides. In the 13th century, with the waters of Tremadog Bay lapping right up against the rock foundations beneath the castle, Edward I could not possibly have imagined how the westerly landscape from the castle would transform over the subsequent centuries.


The waters of Tremadog Bay would eventually recede behind a striking system of rolling sand dunes, and the low-lying land between the castle and the bay lent itself perfectly to one particular cause.
Founded in 1894, Royal St. David's Golf Club was originally laid out by one of its founders, Harold Finch-Hatton, before it was updated and extended by the acclaimed Fred Hawtree. Continuing Harlech's royal connections, the Prince of Wales was club captain in 1934, before being crowned King Edward VIII and granting the club his royal patronage. Harlech Castle sits on the rocky hillside high above the golf course, still keeping guard.
There is no better marriage of golf course with castle in the world, in terms of medieval history and heritage, quality preservation, natural setting and caliber of golfing challenge.
Royal St. David's is irrefutably one of the great British links courses, yet not as famous as others as it has never hosted The [British] Open, and because of Harlech's remoteness. From most places it is a long haul and as a destination Harlech is held back by a lack of accommodation. Its isolation is part of the attraction of course, and if visitors have time to head to Harlech from the east, right through the heart of Snowdonia National Park, they will be treated to one of the most beautiful drives anywhere in the UK. London to Harlech takes four to five hours, or three to four hours from Birmingham.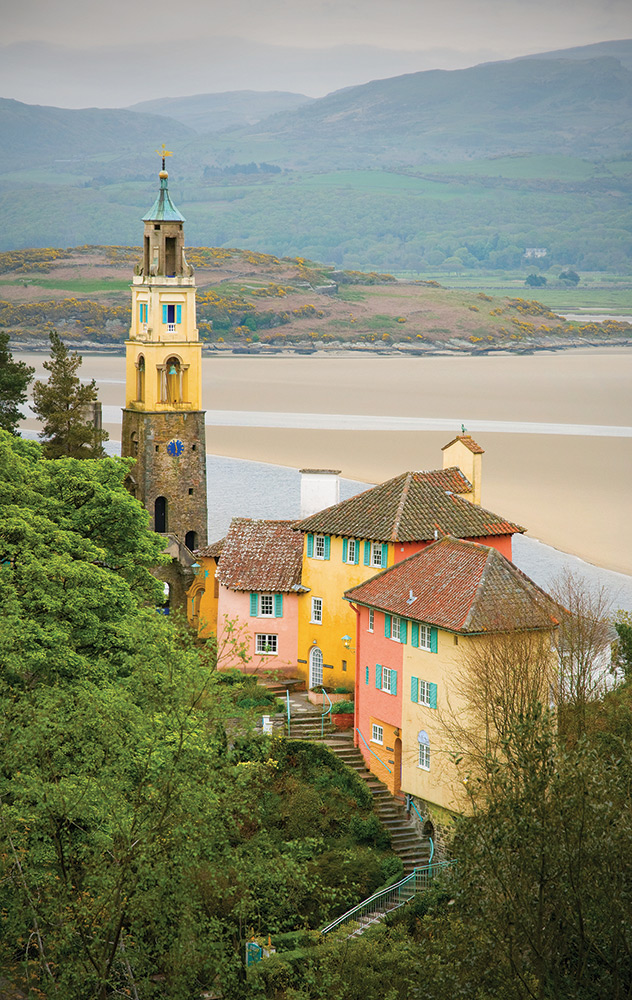 The golf club is looking to modernize limited "dormy" accommodation, there are a couple self-catering apartments run by Harlech Castle, located opposite its main gates, while just around the corner the best accommodation and dinner in the village is provided by the Castle Cottages.
That does not represent great choice, but if you can make it to this corner of north Wales the place to stay is Portmeirion Village, an eccentric resort overlooking the stunning Dwyryd estuary, which has been constructed largely in the style of an Italian village. Portmeirion was the brainchild of architect Clough Williams-Ellis, who set out to prove that a location of natural beauty could be developed without defiling it.
Over the course of 50 years, beginning in 1925, he converted the manor house from this old country estate into a hotel, and gradually built the village into the hillside as finances would permit. The earliest cottages and villas were built with pantiled roofs and turquoise shutters, inspired by villages of the Italian coast. But the village is not entirely Italian in style, as Williams-Ellis would experiment with different ideas and use materials and features leftover from his other architectural projects or from estate sales. He called it a "Light opera approach to architecture."
Today, visitors can stay in the four-star hotel, the restaurant of which serves the very finest of Welsh cuisine, or in one of the multi-colored cottages that brighten up the hillside, all with views over the estuary.
There is little at Portmeirion Village that is traditionally Welsh apart from its stunning coastal setting, but it is an extraordinary destination, fuelled by old-fashioned British eccentricity and artistry and colored in with splashes of Mediterranean flare.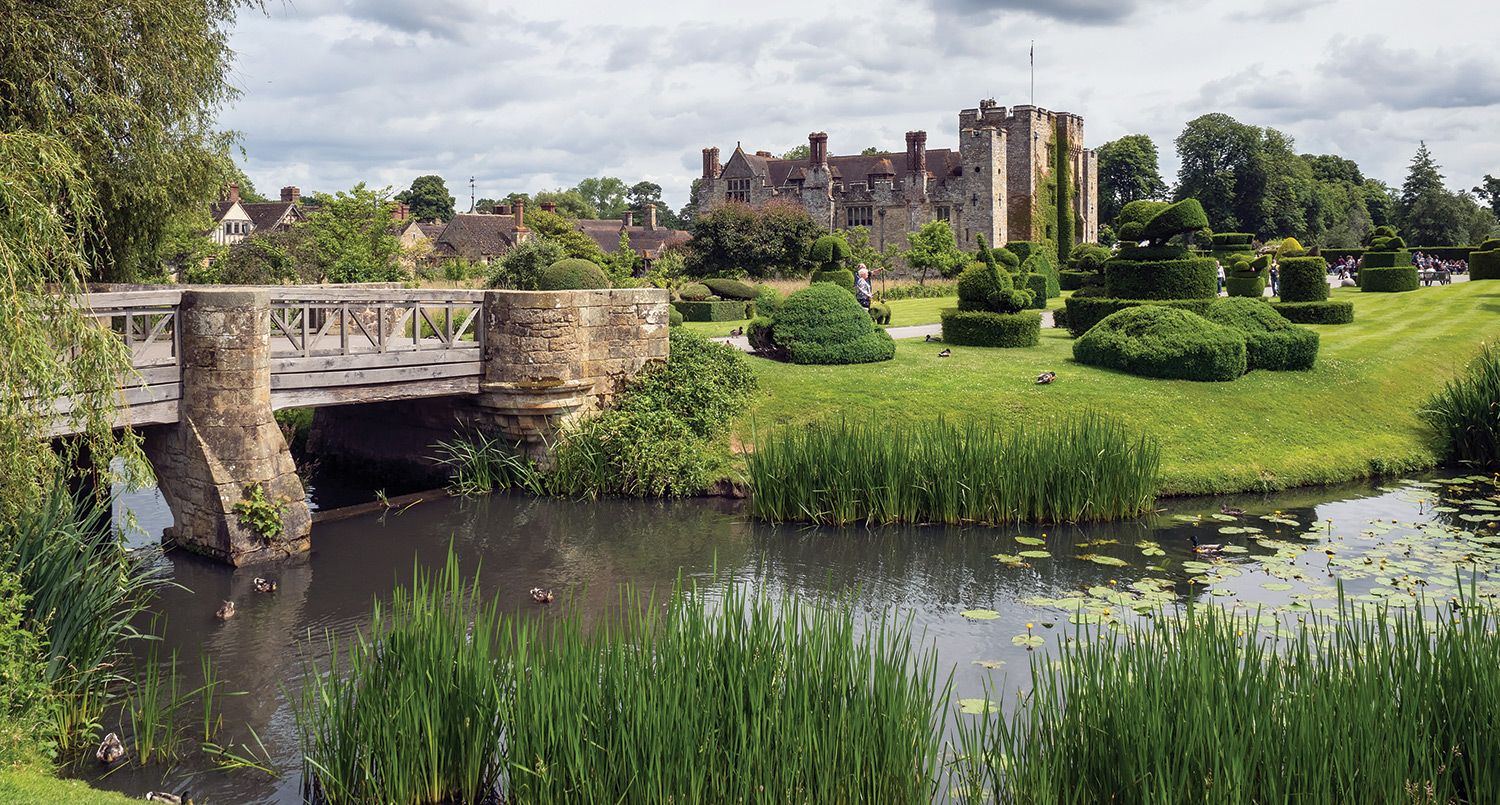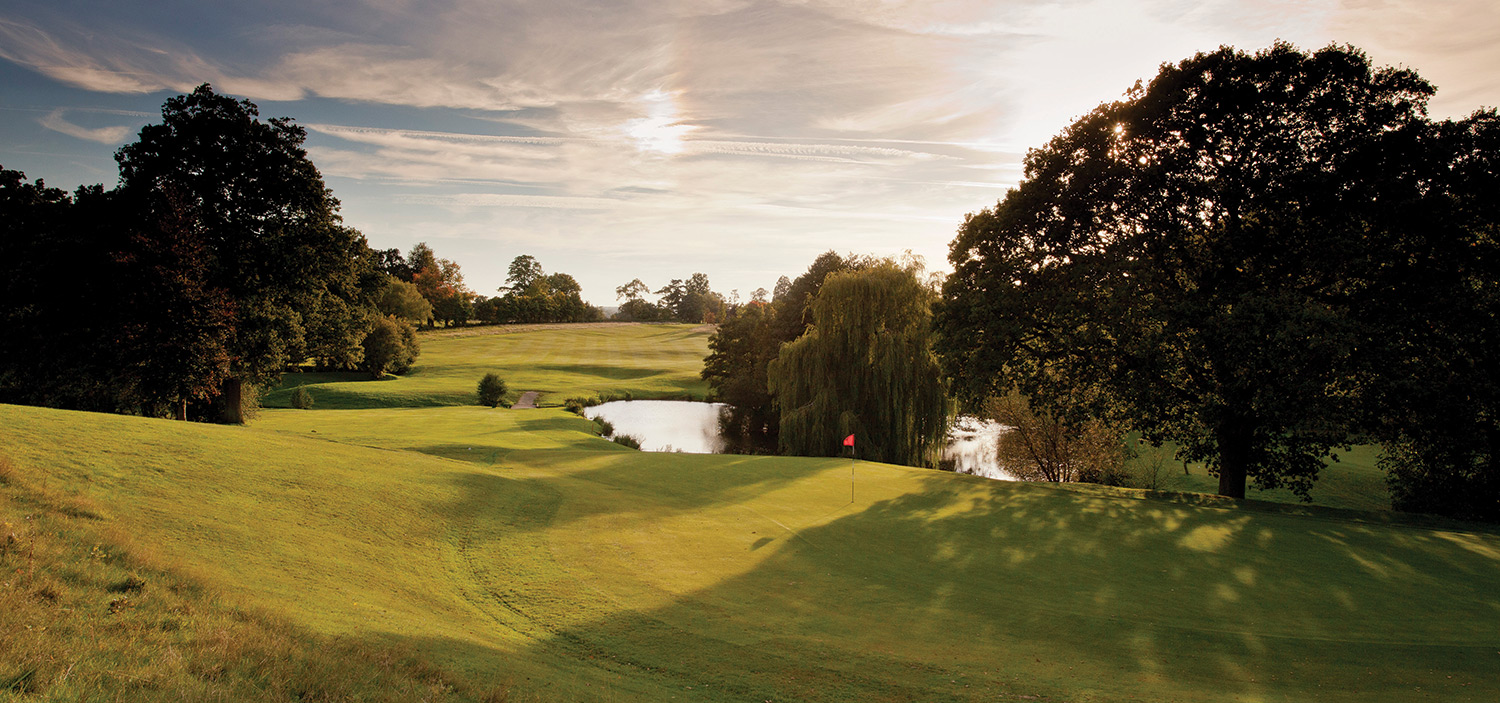 Hever Castle
Kent, England
Like Harlech Castle, Hever Castle in Kent dates back to the 13th century. It was the family home of Anne Boleyn, the second wife of the infamous King Henry VIII in the 16th century. He was the testosterone over-soak who rampaged his way through six wives in a desperate mission to sire a son and heir. When Anne could only produce a daughter—the future Queen Elizabeth I—he had Anne tried for treason and beheaded. Henry's fourth wife, Anne of Cleaves, eventually owned Hever Castle.
Hever was restored by William Waldorf Astor during the early 20th century and the rolling country estate features 27 holes of golf, the first nine of which were built by Astor. Beautifully appointed B&B accommodation is available.


Leeds Castle
Kent, England
Some 30 miles east of Hever lies the mighty Leeds Castle. Records show it dating right back to 1086, when it was owned by Odo the Bishop of Bayeaux, the half-brother of William the Conqueror. Edward I—who commissioned the construction of Harlech Castle—inherited Leeds Castle and it would be passed down through many royal generations. Henry VIII particularly enjoyed Leeds Castle as a retreat with his first wife, Catherine of Aragon. He treated her lavishly until she couldn't produce a son, and so the trend of his personal life began.
The nine-hole golf course at Leeds Castle was built in 1931 for the owner of the time, The Honorable Lady Baillie, who devoted her life to restoring the 500-acre estate to former glories.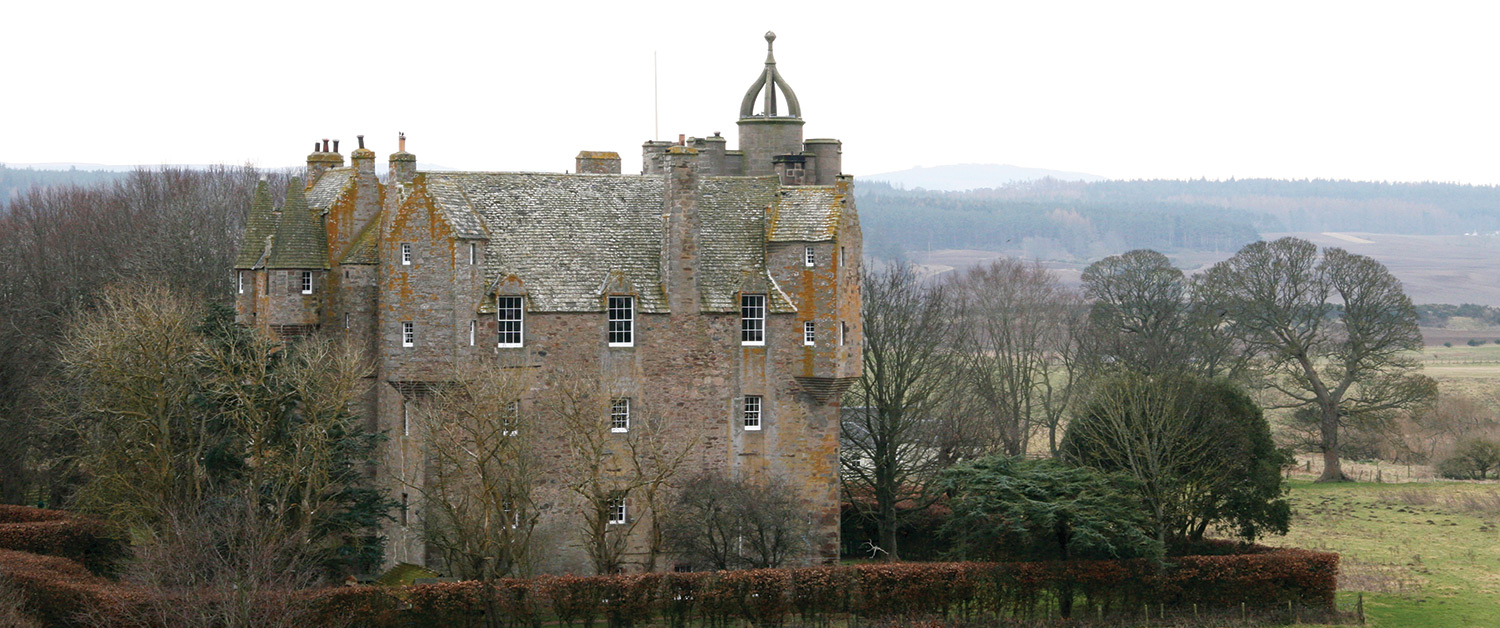 Castle Stuart
Inverness, Scotland
As golfers tee up on the par-three fourth at the fabulous Castle Stuart links in northern Scotland and take aim at the pin, the unmistakable backdrop is the majestic Castle Stuart itself, which was built in 1625 by James Stuart, 3rd Earl of Moray, ascendant of Mary Queen of Scots. The castle fell into disuse during the English Civil War and lay derelict for three centuries before being restored.
The Castle Stuart golf course, co-designed by American owner Mark Parsinen and Gil Hanse, opened in 2009, offering golfers panoramic views over the Moray Firth, along with a carefully crafted challenge that all golfers can enjoy. Phil Mickelson, who won the Scottish Open at Castle Stuart in 2013 before heading down to Muirfield to claim the Claret Jug the following week, went as far as to say that playing Castle Stuart "should almost be a prerequisite before you're allowed to design golf courses nowadays."