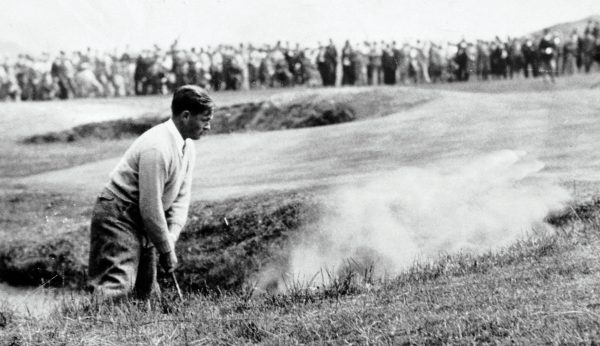 Another Fine Mess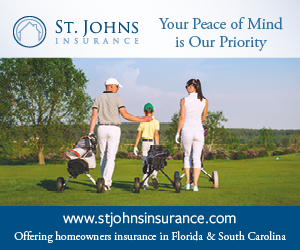 At least part of the appeal of watching golf is rooted in a sort of schadenfreude. You think to yourself, 'thank goodness it's not me having to chip off that bare lie over that cavernous bunker onto that treacherous downhill slope with that tight pin position and needing to get down in two to win the Major that will transform my life.' And with all those spectators in the grandstands and a hundred million more watching on television… aaarrrrggghhh!
But they do it, don't they? That's because professional golfers are not like you and me. For a start, they have no history of screwing up that same shot on at least the previous half-a-dozen occasions. They don't top drives, shank approaches, skull chips, get stuck in a bunker or blast 3ft putts eight feet past and take three more to get down. Whereas you and I anticipate it, disaster is an outcome they don't even begin to countenance.
Maybe it's because they lack the imagination to appreciate all the horrible things that can go wrong. For whatever reason, and perhaps enormous talent combined with total dedication has something to do with it, pros are extraordinarily proficient at playing the game. However, every so often one of the very best hits a shot or has a round with which we hackers can more readily identify. On those rare occasions, can we be forgiven a tiny smile?
One of the very earliest recorded disasters befell one of the game's greatest gentlemen. To be fair to the legendary Bobby Jones, he was only 19 at the time. However, playing in the third round of his very first Open at St Andrews in 1921, he effectively got stuck in the Hill bunker to the left of the 11th green. After several unsuccessful swings, he picked up his ball and stormed off the course in a huff. He later described the incident as "the most inglorious failure of my golfing life." It didn't, however, damage his developing fondness for the Old Course and six years after the incident, when the Open returned to St Andrews, Jones went wire to wire to win by six shots with a four-round total of 285.
Another 19-year-old who suffered a chastening experience on an Open links was Sergio Garcia in 1999 at Carnoustie. It was a tournament perhaps best remembered for the misadventures of Jean Van de Velde, who snatched defeat from the jaws of victory with a final-round 77 and a nightmare triple-bogey 7 at the last where a double-bogey was all he needed to win. But the image of a tearful Garcia being comforted by his mother after a traumatic 89 is almost as unforgettable as the sight of the forlorn Frenchman standing in Barry Burn with his trousers rolled up around his knees. While Van de Velde never really recovered from his horrors, the young Spaniard gave Tiger Woods the fright of his life as he chased him home in the PGA Championship at Medinah less than a month later.
Anything in the 80s always sounds bad but there can be mitigating circumstances. Having won seven of the previous 11 Majors, Woods was a ridiculously short-priced favourite as the Open got underway at Muirfield in 2002. Rounds of 70 and 68 put him in the ideal spot from which to launch his anticipated march to victory over the weekend. But the famous British weather had other ideas and a huge depression drifted down the east coast of Scotland and effectively blew his chances away. His third-round 81 remains the only time he's failed to break 80 as a pro. He was 16 shots better on Sunday but his closing 65 only lifted him into a tie for 28th.
When it comes to improving on the previous round, Jack Nicklaus went one shot better than that when following up an opening 83 with a 66 in the 1981 Open at Royal St. George's in southeast England. Again there were mitigating circumstances which confirm you can't really play your best golf when something else is on your mind. The day before his 83, one of Nicklaus's sons had been arrested for allegedly driving under the influence of alcohol. It didn't help that he was stopped on the Jack Nicklaus Freeway just outside Columbus, Ohio. Charges were eventually dropped but the Golden Bear's chances of extending his extraordinary sequence of 11 consecutive top-five finishes in the championship had been scuppered and he eventually tied 23rd.
Perhaps the most infamous round in Major championship history didn't even take place in a Major itself, but in a qualifying competition. Back in the summer of 1976, Maurice Flitcroft, a crane driver from Barrow-in-Furness in northern England, decided to enter the Open, to be played that year at Royal Birkdale, about 100 miles due south of his home town.
The fact that Flitcroft, who passed himself off as a professional on his entry form, was actually an amateur and, what's more, one without a handicap totally eluded the R&A.
He teed up at nearby Formby Golf Club alongside a hundred or so other hopefuls and proceeded to hack his way round in 121 shots, much to the annoyance of his playing partners and to the chagrin of the chaps in blazers. Paul Trow, this publication's editor, was caddying that day for a friend who carded a nightmare 96. In an uncharacteristic display of tact and sensitivity, Paul consoled him afterwards with a few soothing words—"Well, at least you didn't shoot the worst score out there." Within hours the truth behind the infamous 121 was known to the world and the intended kindness had turned into a dagger to the heart.
But woefully high scores—at individual holes, at least, if not across an entire round —can easily be achieved by professionals of genuine merit. Leading the way in this respect was the 19 racked up by Californian club pro Ray Ainsley after his ball had rolled into a greenside creek on the 397-yard, par-4 16th at Cherry Hills Country Club near Denver, Colorado, during the 1938 US Open.
Ainsley, who later told a rules official he was unaware he could take a drop under penalty, kept splashing away as his ball moved downstream with the current. "He was hitting the ball like a wild man," recounted playing partner Bud McKinney. "It would occasionally jump like a fish and land on the bank, only to roll back in. That ball would jump up on the bank and you'd hear the crowd scream: 'There it is! There it is!' And then it would roll back in the water." Even though Ainsley signed for 19, some in the gallery swore his score was actually somewhere between 21 and 23.
Tsuneyuki 'Tommy' Nakajima, a prominent Japanese player, had two similar car-crash experiences. Firstly, it should be noted that he was a decent player who racked up more than 50 tournament victories in his native land and recorded six top-10 finishes in Majors.
None the less, he's never been able to live down his first taste of the Majors, in the 1978 Masters. On the par-5 13th at Augusta National, he hooked his drive into the creek down the left side, took a penalty drop and hit an iron into the fairway. But his next went into the water guarding the green and he tried to play it out only for the ball to bounce off his shoe and cost him a two-shot penalty. When he then tried to hand his club to his caddie, it touched the water, resulting in another two-shot penalty. He hit the next shot over the green but finally made it home. "Lost count," said Nakajima, through an interpreter, when asked what he thought he'd made on the hole. A 13 went down on his scorecard and he duly missed the cut. As a postscript, Nakajima made an eagle-3 at the same hole in 1986 and said: "It's my friend now. I feel I have more than redeemed myself for that bad day."
Three months after his Masters debacle, Tommy was at it again in the Open, this time after putting into the Road Hole bunker beside the 17th green on the Old Course at St Andrews. Co-leading at the time, he took four shots to escape the infamous trap, spawning a shoal of 'Sands of Nakajima' headlines.
But even proven Major champions aren't immune to such embarrassment. John Daly, no stranger to mathematical excesses with at least 15 scores of 10 or more on the PGA Tour, played the 18th hole at Pebble Beach Golf Links in 14 shots in the 2000 US Open. Tom Weiskopf, another who sometimes allowed his temper to get the better of him, took 13 at the short 12th in the 1980 Masters after dumping five balls in Rae's Creek. Perhaps more surprising was the 14 that three-time Major winner Billy Casper took at the other par-3 on Augusta's back nine, the 16th, again after visiting water on five occasions. To be fair to Casper, a contemporary and rival of Arnold Palmer's, the year was 2005 and he was 73 at the time.
His driver felt like a banjo, his putter behaved like an errant schoolboy
Augusta National isn't really a course you can fiddle your way round. Consequently, when things start to go wrong they can unravel totally. Just ask Rory McIlroy. There he was in 2011 at the tender age of 21 cruising serenely to his first Major title when suddenly his driver felt like a banjo, his putter behaved like an errant schoolboy and everything went pear-shaped. The game McIlroy had made look ridiculously easy for the previous three days exacted cruel revenge as things went from bad to worse on the back nine. Four shots clear at the start of the final round, the prince everyone expected to be crowned king slid to an ugly 80 and fell back into a tie for 15th.
The US Open, too, has experienced its fair share of collapses, most glaringly at Oakland Hills in 1985 when Tze Chung (T. C.) Chen imploded on the final day after opening 65, 69, 69. A double-hit on the 5th, which he then proceeded to three-putt, caused his angst and contributed to a quadruple-bogey 8 that sent his four-shot lead well and truly south, and left the door open for American Andy North.
Having set a new course record and recorded the first ever double-eagle in a US Open (at the par-5 2nd in his first round), the wannabe from Taiwan finished forlornly in a three-way tie for second!