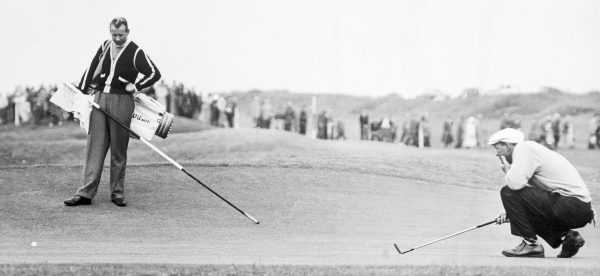 Atlantic Crossing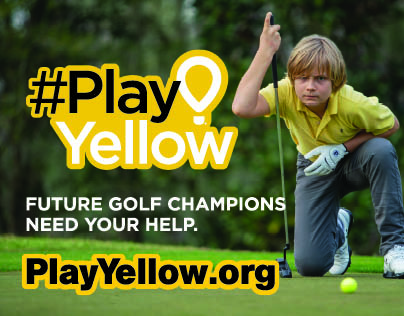 Arnold Palmer crossed continents and oceans to showcase his playing and course-design skills. A favorite stop: the British Isles, which Palmer loved for its fans and for its legacy with the game. Without question, the affection was mutual, as Paul Trow writes.
A new chapter in the history of golf was written in 1960 when the greatest player in the world at the time reached out to the roots of the game.
Back then, the last thing on most tour pros' minds was to fly thousands of miles across the Atlantic at the height of summer to play in foul weather and alien conditions for a winner's check that wouldn't even cover expenses. Traveling to St Andrews and taking on the Old Course in the [British] Open was more akin to a root-canal treatment than to a pilgrimage to the birthplace of the game.
Fourteen years earlier, Sam Snead journeyed to the "Auld Grey Toun" with the UK gripped by post-war austerity and helped himself to the Claret Jug. Rather ungratefully, he then denounced the whole experience as like "camping out."
That was enough to put most of his compatriots off golf's oldest championship—a hostile mindset that could have persisted today had it not been for Arnold Palmer.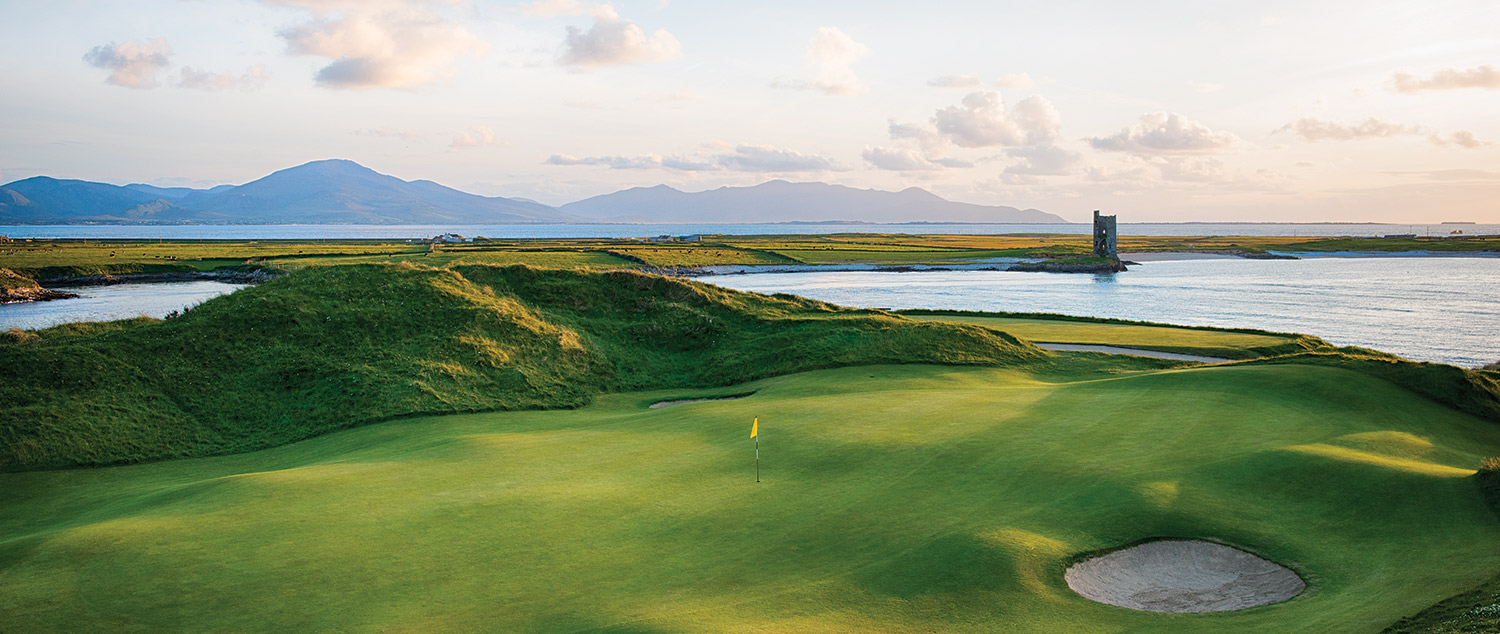 In 1960, the Royal & Ancient Golf Club (R&A) was preparing to stage the centenary edition of The Open at St Andrews when they received an entry from the 30-year-old American who had won the Masters that April and followed up two months later with a thrilling, come-from-behind victory in the U.S. Open.
"My desire to play in The Open in Britain went back to my days as a schoolboy golfer when I read newspaper accounts of top American players like Bobby Jones and Walter Hagen winning there," said Palmer. "Influenced by my father, I didn't think you could become a world-renowned player unless you participated internationally. I felt the British Open was one championship I had to play."
He was also pondering how the game's four "majors" could be redefined. Golf's only previous Grand Slam had been Bobby Jones' annexing of the Open and Amateur championships of both the British Isles and the United States in 1930. But three decades later, the two amateur titles were seen mainly as stepping stones towards the paid ranks.
Thus the "Impregnable Quadrilateral"—as it was originally styled by writer O.B. Keeler—had faded into sepia-tinted irrelevance by the time Palmer visited the British Isles for the first time.
The moment the modern Grand Slam was born can be pinpointed to his conversation during the flight across the Atlantic in late June 1960 with Bob Drum, a friend and journalist from the Pittsburgh Press. Palmer recalled it was "during our extended cocktail hour" that he and Drum talked about Jones' feat and how it could never be repeated. Then Palmer showed his hand: "What would be wrong with a professional Grand Slam involving the Masters, both Opens and the PGA Championship?" he asked. Initially Drum was quizzical, but the idea soon struck a chord with the veteran reporter and, before long, the wider world.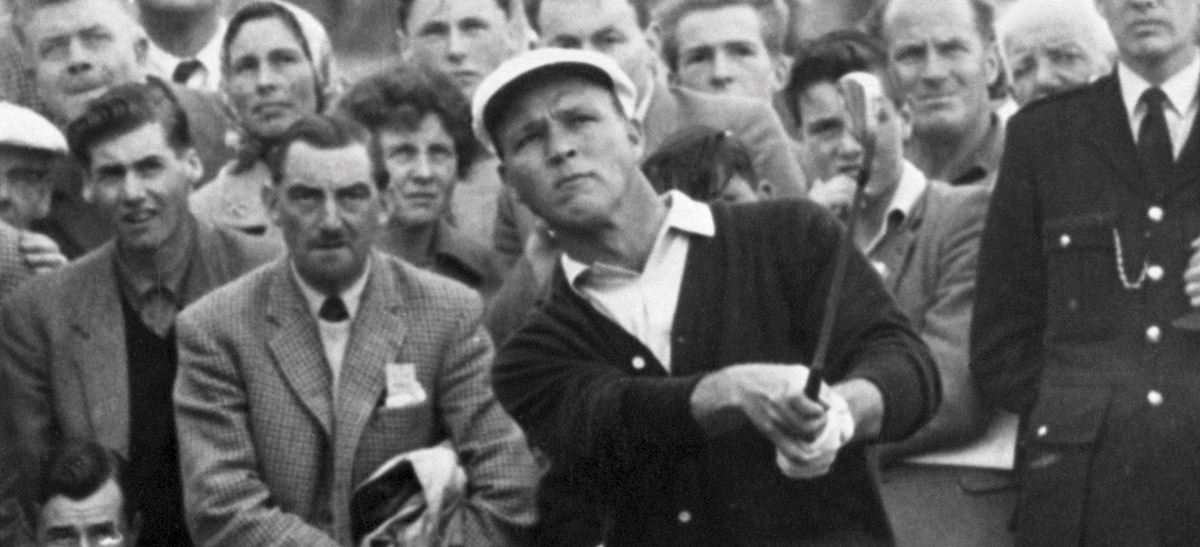 En route to Scotland, there was a detour to Dublin, Ireland, so Palmer could pair up with Snead in the Canada Cup—now known as the World Cup of Golf—which is contested by two-man teams representing their countries over 72 holes of stroke-play.
In the years after carding a winning aggregate of 565 with Snead, Palmer paid several further visits to Ireland, the legacy of which are three of his finest course designs.
Tralee Golf Club in County Kerry in the southwest was first in 1984. "I have never come across a piece of land so ideally suited to the building of a golf course," Palmer said, adding modestly that while he was nominally the architect its real creator was Mother Nature.
Two 18-hole layouts straddling the River Liffey inland from Dublin followed at the K Club. The first course, which opened in 1991, was originally named the North while the second, the South (now the Smurfit), was completed in 2003. They hosted the European Open between them from 1995 to 2007 while in 2006 the Ryder Cup was staged over the North, by then renamed the Palmer Ryder Cup Course.
Quest for the Claret Jug
Back to 1960: When Palmer arrived on the east coast of Scotland to tackle the third leg of his personal quadrilateral, he found himself on a sharp learning curve.
"I was first a little awestruck," he admitted. "It was totally different but I grew to enjoy it. St Andrews and the golf course intrigued me." That sense of intrigue was mutual, and the local fans were instantly entranced by Palmer's swashbuckling style and magnetic personality.
Torrential rain teeming down on the last day (back then the final 36 holes were played on a Friday) meant the fourth round had to be postponed til the Saturday. Palmer, four behind the leader, Kel Nagle of Australia, after 54 holes, felt robbed of momentum.
"I remember looking out of my hotel room onto the 18th green and the Valley of Sin had quickly filled with water," he said. "That was an indication we might have a problem."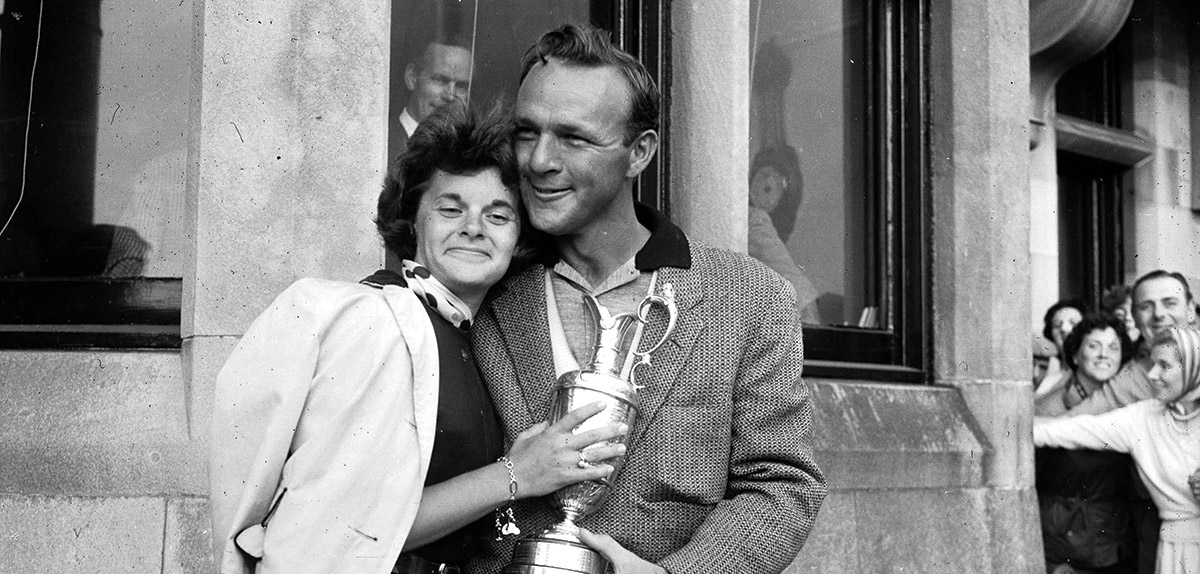 On this occasion, his trademark final-round charge for a closing 68 was not quite sufficient to dislodge Nagle and he came up one shot shy of a playoff.
Five-time champion Peter Thomson saluted Palmer's decision to play in the centenary Open. "His coming to St Andrews was a blessing," the Australian, now 87, said. "Arnold dragged the U.S. media with him and it led to a new wave of U.S. participation. It ultimately also led to the change of ball size [to 1.68 inches, the American norm, from 1.62 inches] and to the R&A giving their championship courses a par rating. Prior to 1961, the Open course just had a distance figure at each hole but nothing else!"
Needless to say, gate receipts in 1960 almost doubled the previous year's proceeds—yielding a profit of $10,000! Palmer may not have won, but he'd certainly made a monumental difference.
Despite his disappointment at not winning, Palmer was smitten with the "Home of Golf" and would return often. In 1979 he became an honorary member of the R&A and bade a tearful farewell to The Open as a player 16 years later from the Swilcan Bridge on the 18th hole of the Old Course, having missed the cut by one. That day he wore his blue cashmere sweater bearing the R&A insignia and a couple of months later returned to the Old Course to play in the club's autumn medal, shooting 74, two over par.
In 2010 Palmer received an honorary degree from St Andrews University; three years later, to mark the university's 600th anniversary, two Arnold Palmer Scholarships were introduced for students with golfing promise.
His final visit coincided with the 2015 Open when, the day before the start, he captained the winning team in the ceremonial Champions Challenge. His teammates—Bill Rogers, Paul Lawrie and Darren Clarke—did most of the work over the four holes (1, 2, 17 and 18), but the spectators' loudest cheers came when Palmer, who only hit the ball once, off the 1st tee, joined his men for a group photo on the Swilcan Bridge.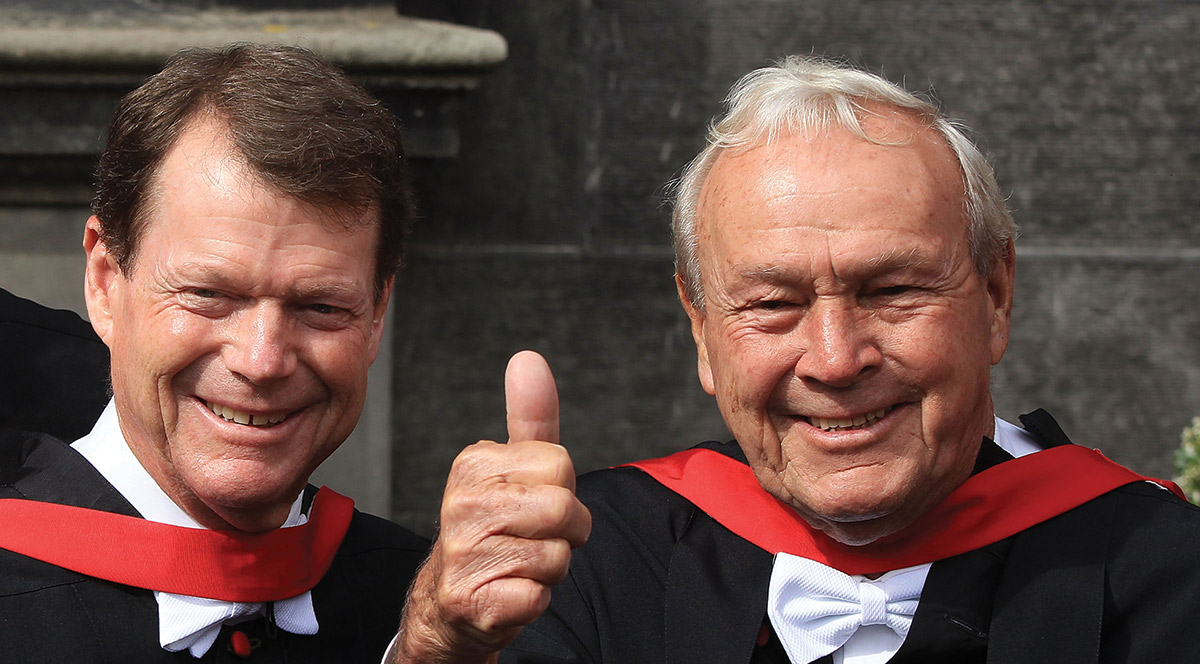 On his first visit to St Andrews 55 years before, Palmer was fortunate to find an experienced local caddie, Tip Anderson. "He was a lovable guy who enjoyed what he did, and was invaluable on the Old Course. If I'd putted a little better, I'd have won that first Open, but Tip was certainly the key to my playing well there. The only times I chose not to take his advice was when he wanted me to lay up and that wasn't an inclination in my repertoire."
That, of course, was the reason why British crowds took so readily to the charismatic American: with a hitch of the pants and a flourishing follow-through he always went for the pin. Fans could identify with that. Suddenly, Arnie's Army had troops in a foreign field, with Tip its sergeant at arms.
Palmer also realized that his low, boring trajectory—a different ball flight to most of his contemporaries—was suited to links golf, so he had no hesitation in returning for a second tilt at the Claret Jug in 1961, at Royal Birkdale in northwest England. "I wanted this championship more than anything in my life," he said, "but anything you want real bad is awfully hard to get."
With gale-force winds and icy rain lashing the Lancashire coast from off the Irish Sea and the galleries clad in overcoats, Palmer found himself embroiled in another riveting contest. After 36 holes, he was one shot adrift of joint leaders Dai Rees and Harold Henning. With the last two rounds again scheduled for the Friday, the weather, already dreadful, took a turn for the worse.
"What hadn't blown away before was washed away," Palmer quipped.
The final 36 holes were postponed to the Saturday when, despite a continually strong wind and bitter chill, there was almost no rain and blankets were used as blotters to dry out the greens.


En route to a one-stroke victory, Palmer pulled off what three-time former champion Henry Cotton, who was standing beside him at the time, described as "one of the greatest shots ever played."
At the 15th [now Birkdale's 16th] his drive had rolled right of the fairway, down a sandy bank and into blackberry brambles and willow scrub. Anderson offered him a wedge, but Palmer pulled out 6-iron, swung viciously at the bush and hit a shot that did not waver in the wind before settling on the narrow, deeply-bunkered plateau green some 150 yards away. This feat of strength and skill brought gasps from the gallery, and is commemorated by a plaque. "I have never hit a ball so hard in my life," Palmer said. "I didn't make the putt, but it gave me the opportunity to win."
The 1962 Open, at Troon on the west coast of Scotland, was a total contrast played over rock-hard terrain. "It was as dry as I have ever seen at the Open," Palmer said. "With Troon's saddleback fairways, to keep it in the fairway you had to hit it right on line. That made it interesting and, of course, challenging."
Never really under threat as he coasted to a record four-round total of 276, his margin of victory over Nagle was six shots with fellow American Phil Rodgers and Wales' Brian Huggett tied for third a further seven back.
Despite the unruly crowd swarming across Troon on the final day—leading the R&A to introduce stricter crowd-control measures the following year by roping off fairways and fencing course boundaries—Palmer's role as Pied Piper to leading American players meant the Open had returned to golf's roster of "must play" championships. Self-effacingly, he insisted: "I didn't need to go back [to America] and tell anyone anything. It said it for itself—it was acclaimed as one of my greatest victories. I can say I did the right thing by coming and playing in The Open."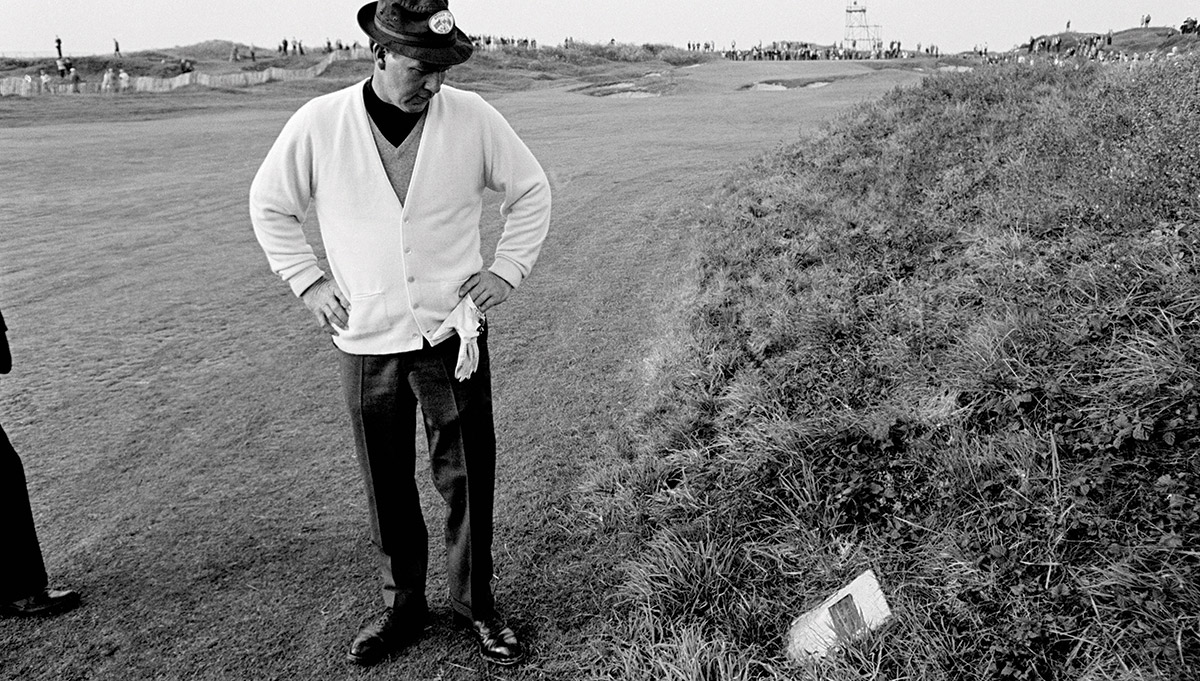 PGA Champion
Strangely, Palmer was never again a serious contender for the Claret Jug, his best finishes in 20 subsequent appearances being eighth and tied seventh at Muirfield (in 1966 and 1972) and seventh at Turnberry in 1977.
Beyond the Open, Palmer made other British tournament appearances. The highlight of these, given the PGA Championship was the one major to elude him, was his defiance of yet more bad weather to win the [British] PGA Championship in 1975 at Royal St. George's at Sandwich in southeast England. He returned to the Kent links for the same event the next two years, tying fifth and 14th respectively.
Palmer played eight times in the World Match Play Championship at Wentworth, outside London, winning the inaugural event in 1964, when he beat local man Neil Coles 2&1 in the final, and again in 1967 when he shaded Thomson 1-up. In his last outing, in 1983, the 54-year-old had Seve Ballesteros, then less than half his age, on toast in their first-round match only for the flamboyant Spaniard to make a chip from 50 yards over a bunker and into the hole at the 18th for an eagle three. After three holes of sudden death, Palmer was out. "I should be mad but I've done that to so many other people in the past I can't really complain," he reflected ruefully.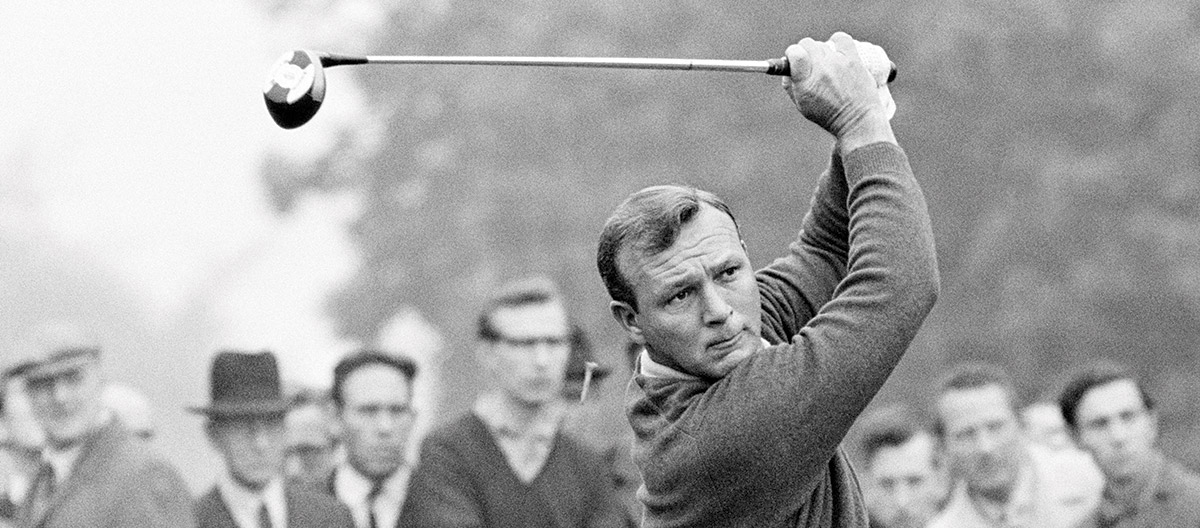 His remaining playing sorties were highlighted by three one-sided Ryder Cup matches (at Royal Lytham & St Annes in 1961, Royal Birkdale in 1965 and Muirfield in 1973), from which he garnered nine and a half points out of a possible 15.
With 56 years of visiting Great Britain and Ireland, for as long as golf is played there, Palmer's influence will live on.