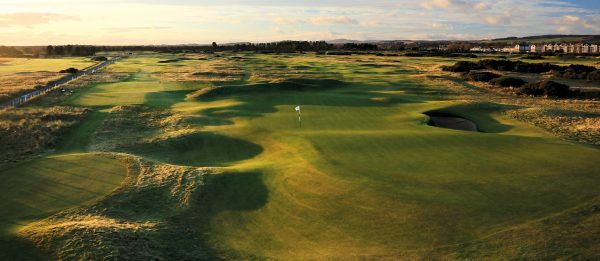 The cold blood of Carnoustie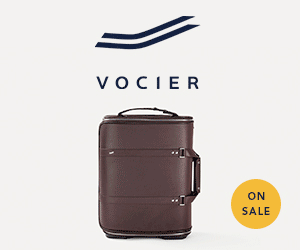 Famed as the longest of the Open golf courses, Carnoustie is also the most northerly venue. Often accompanied by unrelenting, icy winds whipping off the North Sea, it has staged some of the toughest championships the game has seen. Normally it simply treats the summer season with contempt. To date the Open at Carnoustie has been a cold-blooded test of stamina, pushing golfers to their limits and often reducing them to tears, some of joy, but most of despair. We chart the winners and losers.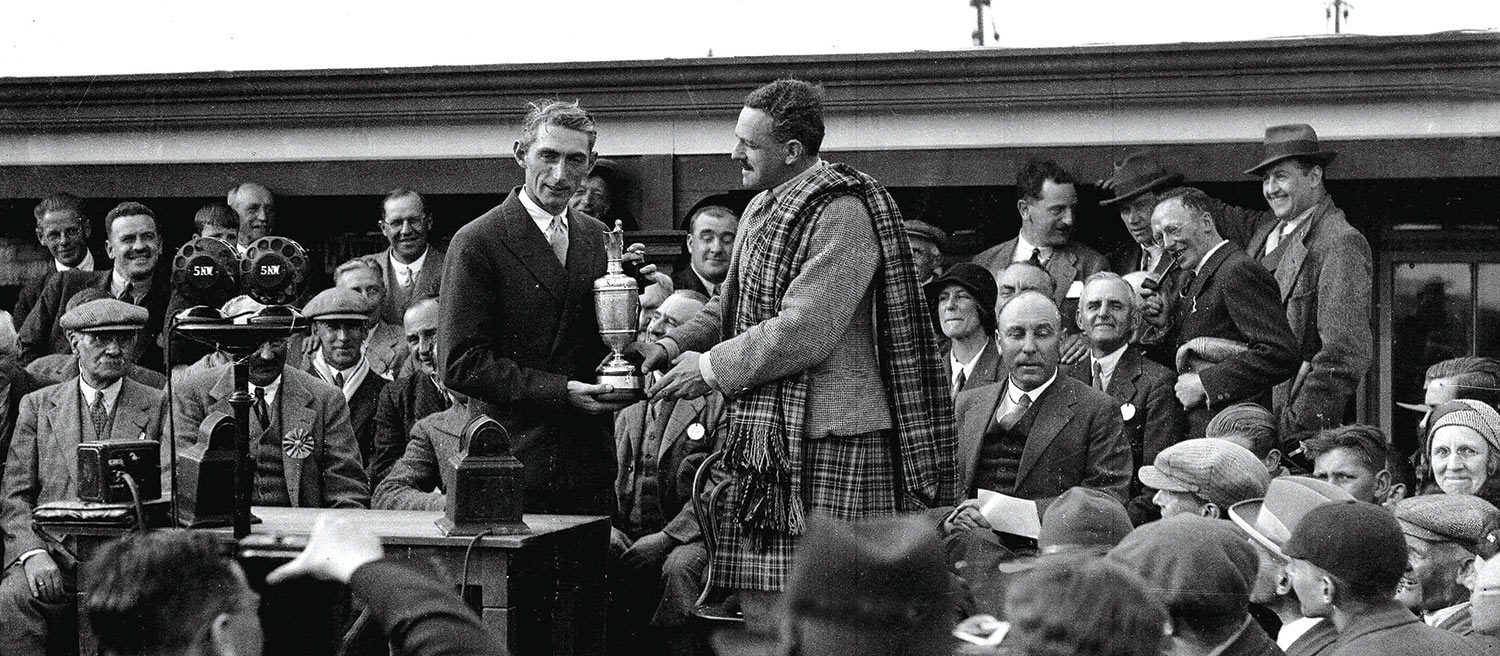 1931 "Silver Scot" shows metal
Edinburgh-born Tommy Armour emigrated to the United States in the 1920s and took US citizenship, but not before he had served in the First World War as a staff major in the Tank Corps. In a mustard gas explosion in the war he lost his sight and required metal plates to repair his skull and left arm. During his convalescence Armour regained the sight of his right eye, and such was his golfing talent that half of his sight was enough.
The U.S. Open champ of 1927 and PGA Championship winner of 1930, Armour timed his challenge to perfection when The Open was first played at Carnoustie in 1931. Jose Jurado from Argentina shared the second-round lead with England's Henry Cotton, before Jurado took a three-shot lead into the final round. Three shots back was Carnoustie-born Macdonald Smith—who like Armour, had emigrated to the United States as a young man—with Armour a further two strokes back.
Crowd favorite Smith faded in the final round while Armour came to life. He tied the course record of 71 with a 3-4-5 finish, leaving Jurado in need of a modest 75 to claim the Claret Jug. But this is the back nine at Carnoustie—an enigmatic, ruthless stretch of golf that plays tricks on a golfer when pressure mounts. Jurado's composure slipped down the closing stretch but even so, by the 18th hole he needed a birdie-four to take Armour to a play-off. But in the days before electronic scoring and scoreboards, the Argentine mistakenly thought he needed a 5 to tie. He played the notorious par-5 18th cautiously, realising only as he was about to putt for birdie that he needed the nine-footer to tie, and he missed.
Armour, the "Silver Scot", would become a member at Winged Foot in later life, and would remain the last Scottish-born golfer to win The Open until Paul Lawrie 68 years later. More on that in a moment.
First Prize £100
1. Tommy Armour 73 75 77 71 – 296
2. Jose Jurado 76 71 73 77 – 297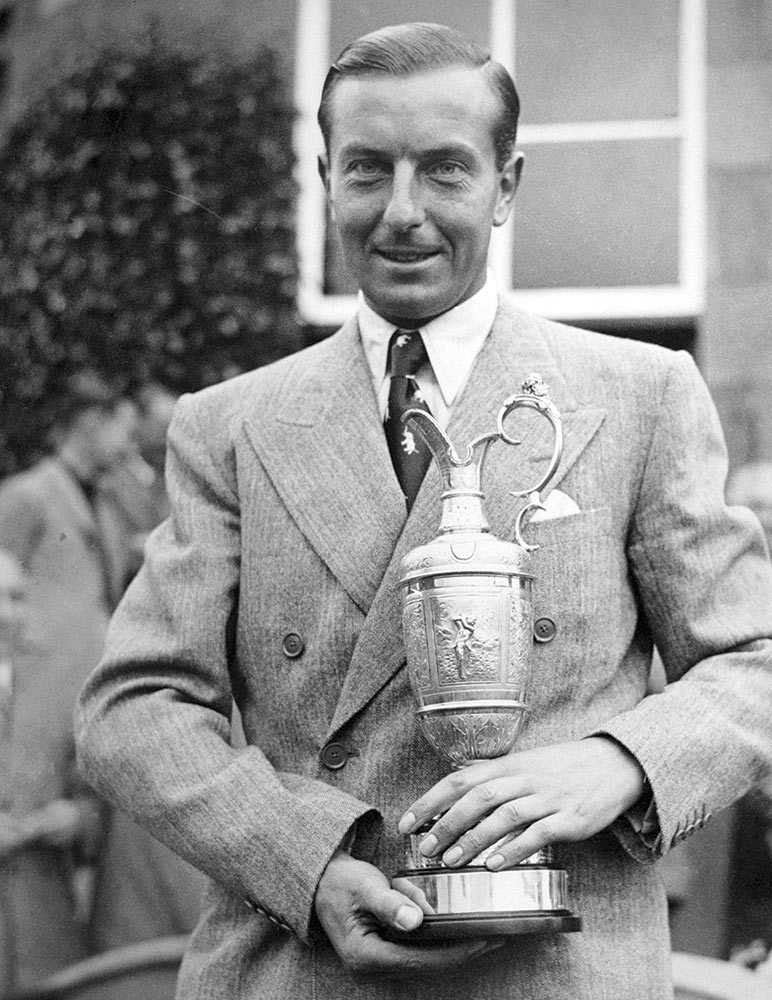 1937 Durable Cotton
The weather was so awful for the third and final day of The Open in 1937—on which the final two rounds were played—it was reported that every clothes shop in the vicinity sold out of any kind of protective wear.
The conditions were brutal on this exposed stretch of Angus shoreline, rain pelted down upon the players and it played into the able hands of Englishman Henry Cotton, the Open champ of 1934. Dapper and mild-mannered on the outside, when the going got tough Cotton's inner steel was revealed.
Although the victorious American Ryder Cup team were among the field, having travelled up from Royal Birkdale for The Open—including Sam Snead and a young Byron Nelson—it was England's Reg Whitcombe who took charge of The Open, perhaps spurred by his omission from the GB&I Ryder Cup team. Whitcombe led after the second and third rounds, but the conditions took their toll in the final 18. On the 7th tee, Whitcombe's driver slipped on his downswing, the leader topped his ball 40 yards into the rough and dropped a shot. He shot 76 to finish on 292.
Playing behind Whitcombe, Cotton came into his own in the final round and produced one of the finest closing rounds in the history of The Open. Despite the wind and rain Cotton never carded worse than a five and took just 26 putts over 18 holes, finishing on 290 and winning by two.
First Prize £100
1. Henry Cotton 74 73 72 71 – 290
2 Reg Whitcombe 72 70 74 76 – 292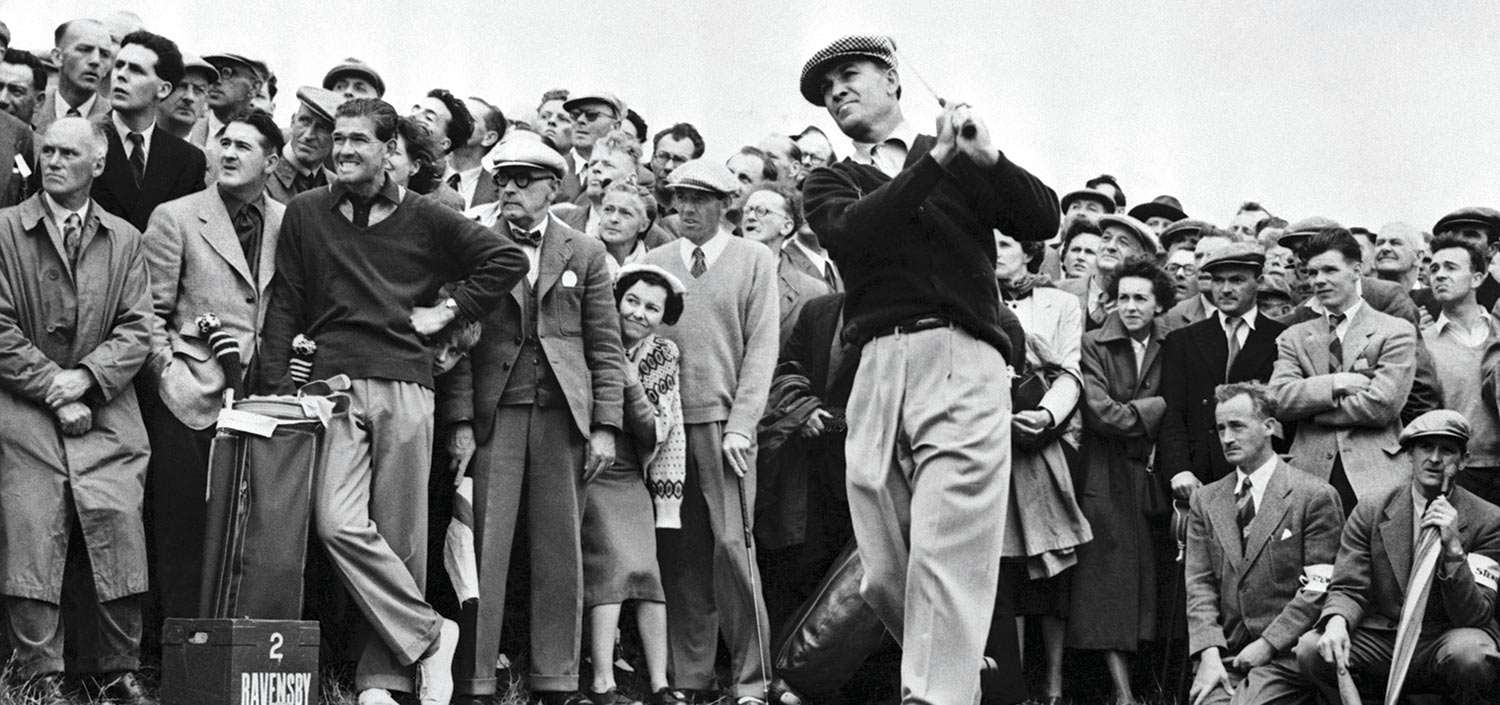 1953 Hogan's 100 percent
Ben Hogan had already won the Masters and U.S. Open in 1953, when he made his debut in The Open, although an Open rookie had not won since Willie Park Jnr. in the inaugural championship of 1860. Hogan had never played in the UK before, although the Texan made the trip two weeks early to adjust to the Scottish "summer" and the smaller golf balls that were compulsory on that side of the Atlantic.
Hogan—notoriously blunt—criticized Carnoustie's greens before the championship and during the first two rounds, poor putting saw him slip behind a global leading pack featuring American amateur Frank Stranahan, defending champ Bobby Locke of South Africa, popular Scot Eric Brown, Welshman Dai Rees, promising Australian Peter Thomson and Argentine Roberto de Vicenzo.
Hogan warmed to the task as The Open progressed. His early 73-71 was complemented by a third round of 70 for a share of the 54-hole lead with de Vicenzo.
As de Vicenzo and the rest of the chasing pack faded in the final round, Hogan produced his best golf, closing with a masterful birdie at the 18th to shoot a new course record of 68, to win by four. Hogan lifted the Claret Jug but never returned to play in The Open again—the only golfer in the history of The Open with a 100 percent record.
Hogan returned to his Dundee b&b and was stunned when the staff retrieved personal good luck charms from pockets of his golf bag. He had no idea they were there.
In the era before the majors "Grand Slam" was recognized, Hogan couldn't compete in the 1953 PGA Championship as it was held in the same week as The Open.
First Prize £500
1. Ben Hogan 73 71 70 68 – 282
2. Tony Cerda 75 71 69 71 – 286
Dai Rees 72 70 73 71 – 286
Frank Stranahan 70 74 73 69 – 286
Peter Thomson 72 72 71 71 – 286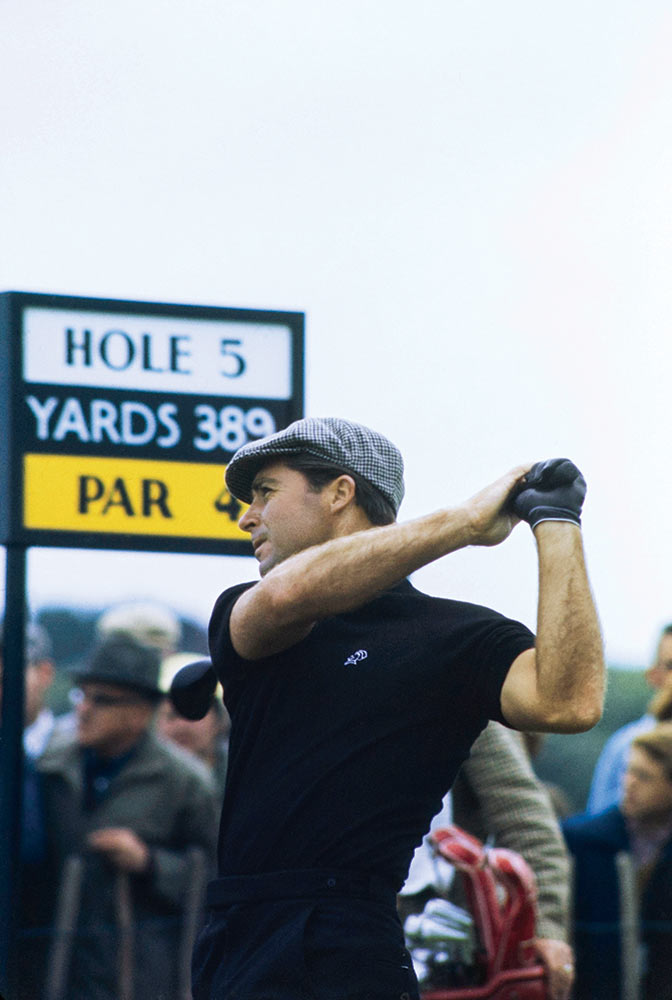 1968 Player's finest shot
Like previous Carnoustie champs, Gary Player was one of the most dogged competitors of his generation. By 1968, 50 years ago, a trend was emerging on Scotland's east coast.
"Carnoustie is a real golf course alright, a true championship golf course," says Player, now 82, and who set a record with 46 consecutive appearances in The Open, from 1956 to 2001, lifting the Claret Jug three times. "The Open of 1968 was the toughest of all my major wins and Carnoustie was the most challenging of all the major venues."
American Billy Casper, in his prime and twice the U.S. Open champion by '68, held the lead after rounds two and three at Carnoustie, before the final round became a tussle between four golfers of heavy caliber: Casper, Player—with four major titles at this point, and the career Grand Slam—1963 champ Bob Charles from New Zealand and Jack Nicklaus, who was already a seven-time major champ and Grand Slammer.
It was late in this final round when the irrepressible Player played what he believes is the finest shot of his career.
"At the 14th, The Spectacles–483 yards, par five and the toughest hole on the course—it was time for something special and thankfully it was my turn to be chosen by the golfing gods. I played a decent drive and then I went for the green with a three-wood. I hit the ball straight and true and it rolled to within eight inches of the hole. I holed the putt for an eagle and it won the title for me. That three-wood was the best shot of my career, bar none."
Tough? The winning score was one over par, yet Player didn't card anything higher than a 5 through all four rounds.
First Prize £3,000
1. Gary Player 74 71 71 73 – 289
2. Bob Charles 72 72 71 76 – 291
Jack Nicklaus 76 69 73 73 – 291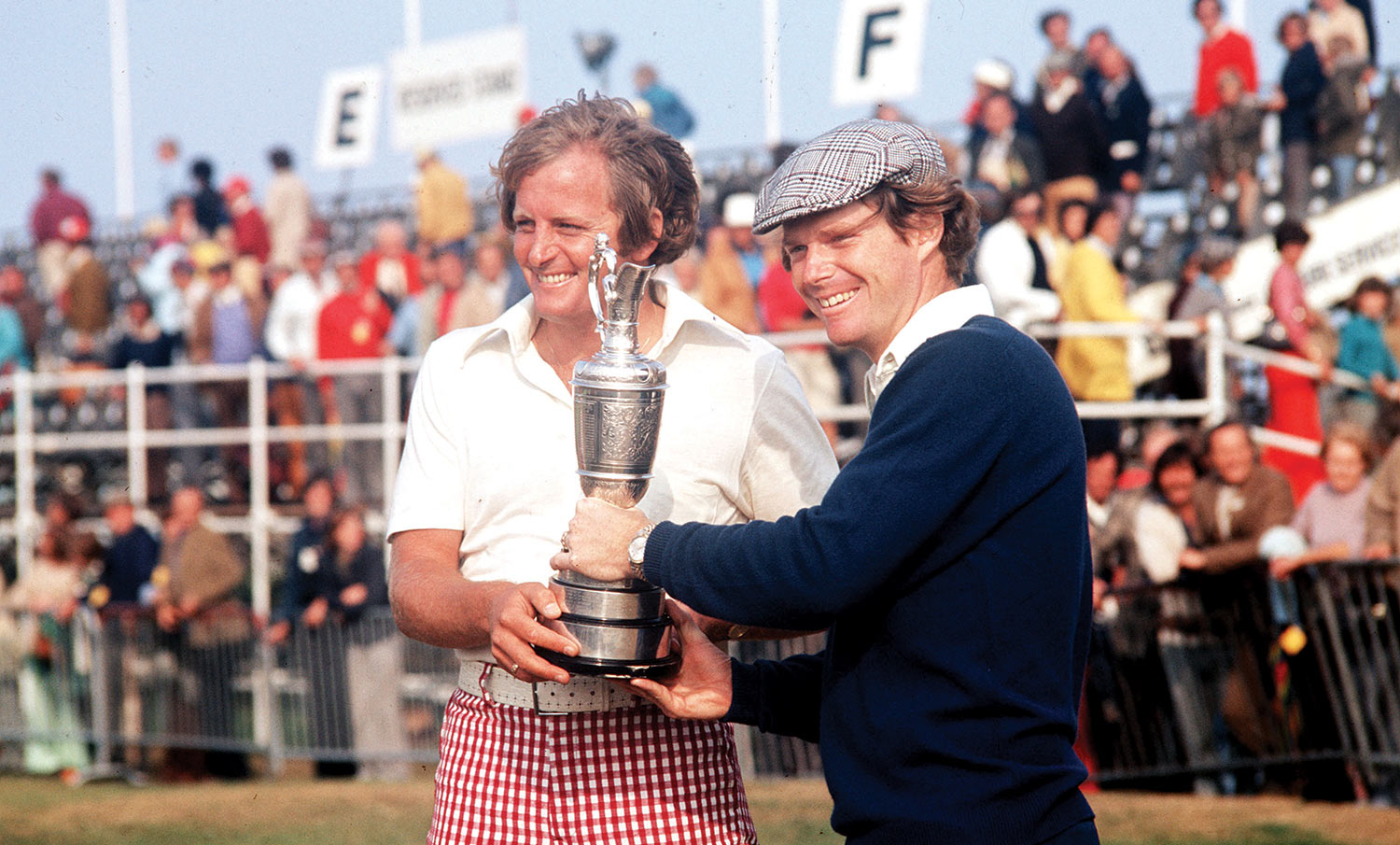 1975 Watson opens account
Even though Tom Watson lifted the Claret Jug five times, when the Kansas City golfer embarked on his Open career at Carnoustie in 1975, he plainly didn't like links golf.
"I didn't like links golf and I was not a fan of the luck of the bounce," admits Watson, now 68. "I was an 'American golfer' who wanted to hit the ball through the air and stop the ball quickly. Links golf didn't fit into that paradigm."
Remarkably, Watson did not change his mind until 1979, by which time he had won it twice. "I finally figured out that my poor attitude was holding me back. I told myself to stop fighting and start enjoying it."
Watson, aged 25 on his 1975 Open debut, certainly had a fight on his hands, even though the conditions were uncharacteristically mild and the leaderboard was decorated by scores in the 60s. Watson shot 71-67-69 and then a final round of 72 in windier conditions to set a clubhouse lead at 279, which was matched only by powerful Australian Jack Newton, who shot the low round of the championship with a second round of 65, seven under par, which matched the championship record set by Cotton in 1934.
In a tight, 18-hole play-off the next day—The Open's last 18-hole play-off before a shortened format was introduced—the now rain-soaked golfers exchanged the lead before heading up the 18th with nothing to split them, both at one under par. Both played a two-iron approach, and while Watson safely reached the middle of the green, Newton pulled his shot into a greenside bunker. Watson two-putted for a steady-handed par-four but Newton failed to get up-and-down. Watson won by a shot, becoming the third American to win The Open on his debut after Ben Hogan and "Champagne" Tony Lema in 1964.
1.Tom Watson 71 67 69 72 – 279 (Playoff 71)
2.Jack Newton 69 71 65 74 – 279 (Playoff 72)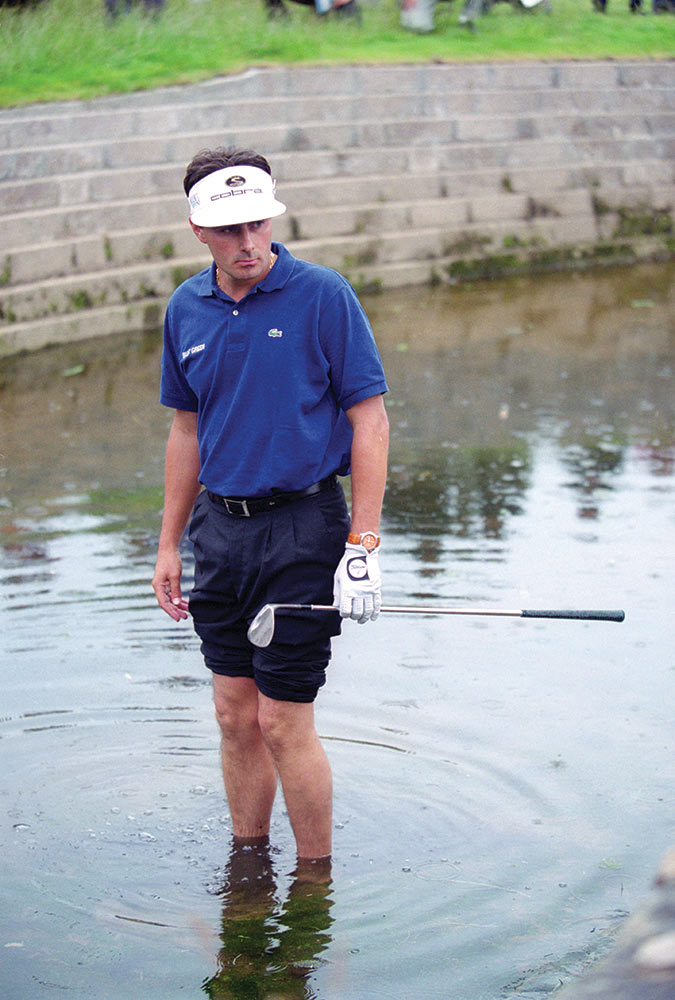 1999 French folley
The R&A did not feel like partying like it was 1999. The rough at Carnoustie was tall, thick and greedy for golf balls, the fairways were as narrow as 15 yards at some landing areas, and with strong breezes in the first round, mayhem broke out. Australian Rodney Pampling led outright after 18 holes with a level-par 71, but then followed with an 86 to miss the cut. Defending champ Mark O'Meara also shot 86 for an early departure. England's Nick Faldo, three times The Open champ, missed the cut for the first time in 24 years. Sergio Garcia, 19 and playing in his first major as a pro, shot 89-83, 30 over par, and wept in his mother's arms after finishing last, while golfers on 154, 12 over par, made the cut.
Yet Frenchman Jean Van de Velde shot 75-68 to lead, with pre-tournament favorite Tiger Woods chasing. Van de Velde continued regardless, putted beautifully for a third-round of 70 and held a five-shot lead with 18 to play.
Scot Paul Lawrie, ranked 150th in the world, had to pre-qualify for his place and began the final round 10 shots adrift, but shot 67 to post an early clubhouse lead at six over par that no-one believed could endure. Woods and others all faltered though, while 1997 champ Justin Leonard finally matched Lawrie's clubhouse lead with a workmanlike 72 (a par on 18 would have won it, but he dropped a shot).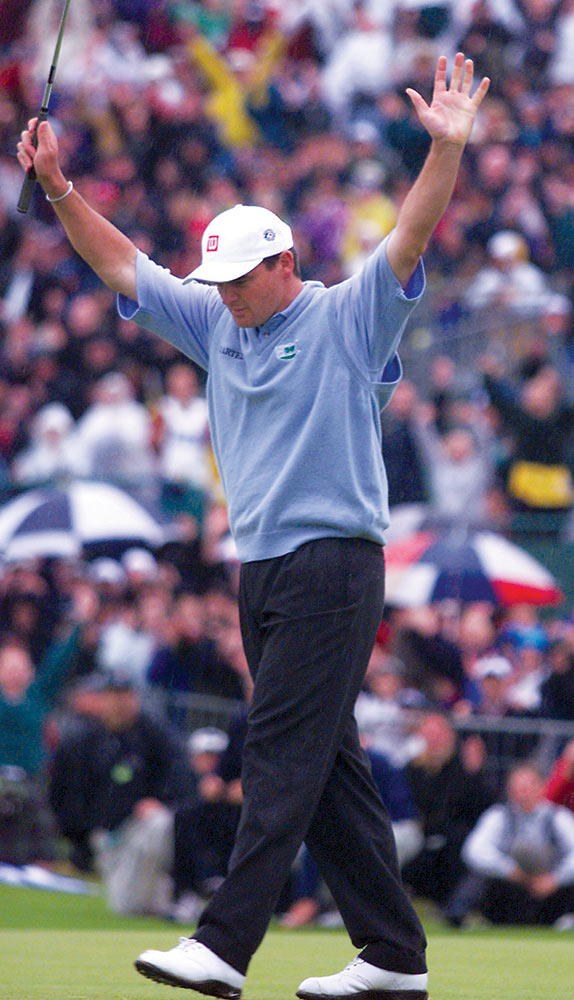 On the 18th tee Van de Velde led by three, but a rash approach rebounded from a grandstand into deep rough, before his third flopped into the Barry Burn. Having stood in the burn with water rising, he finally backed out for a drop. Via a greenside bunker, Van de Velde gathered himself to hole the seven-foot putt he required to make the playoff. It was The Open's most spectacular final-hole collapse.
Remaining composed in the four-hole playoff while his rivals were error-strewn, Lawrie won by three and become one of the most unexpected Open champions.
First Prize: £350,000
1. Paul Lawrie 73 74 76 67 – 290 (Playoff 15)
2.Justin Leonard 73 74 71 72 – 290 (Playoff 18)
3.Jean Van de Velde 75 68 70 77 – 290 (Playoff 18)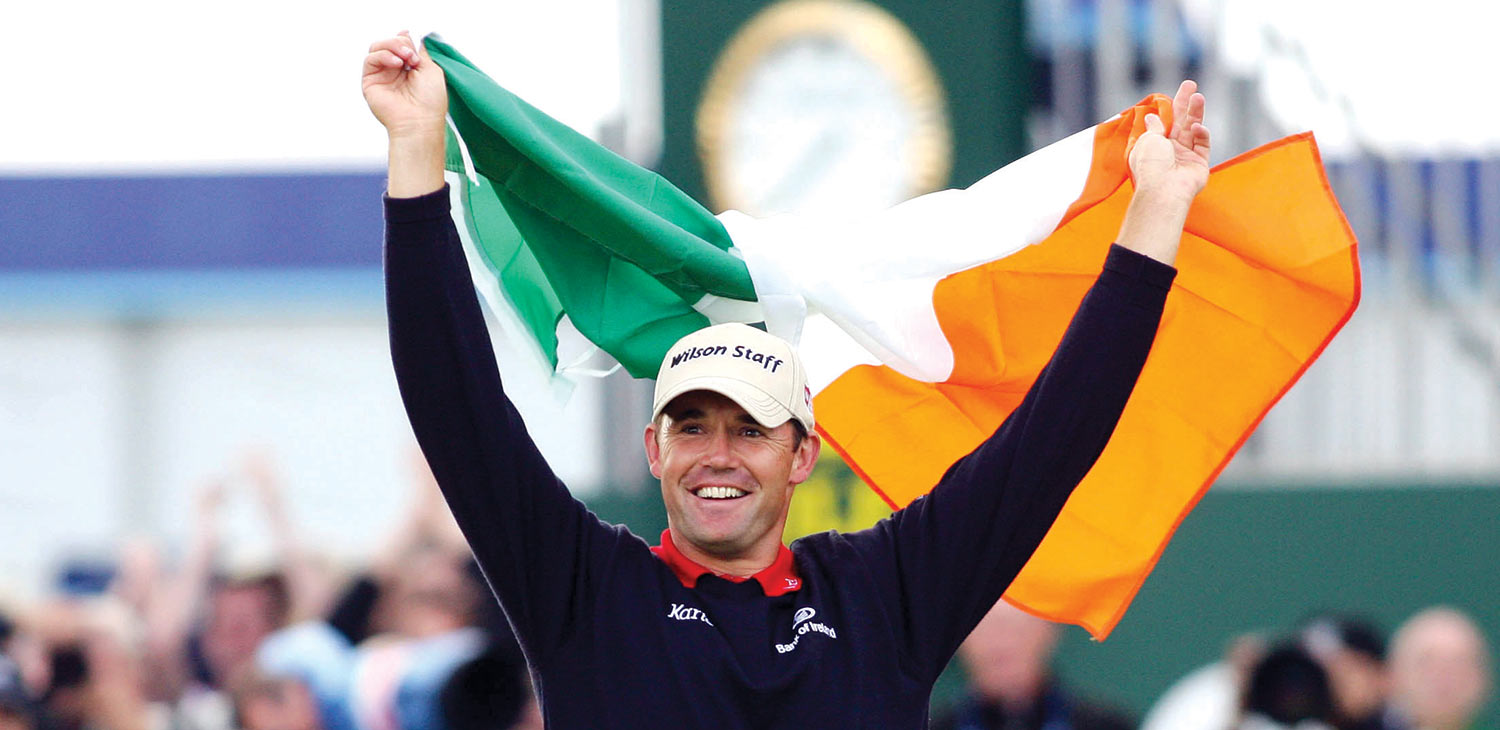 2007 "Home" advantage
Ultimately, The Open in 2007 was defined by a trail of heart-wrenching misses by the last remaining protagonists—Padraig Harrington and Sergio Garcia—on Carnoustie's renowned 18th hole, the simply named "Home". Neither had claimed a major title at this point of their careers and all who viewed the closing action could see why, but in the end one of them had to win.
Harrington, aged 35 at the time, had five top-five finishes to his name in the majors going into the 2007 Open (in fact all five were fifth-place results), while Garcia, at 27, had seven top-five major finishes, most notably his brilliant chase of Woods in the 1999 PGA Championship—when the Spaniard was 18 and had only turned professional a few weeks before—finishing a brave runner-up.
Garcia played brilliantly for three days at Carnoustie—every bit the major champion-in-waiting—opening with a 65, six under par, to take the first-round lead, and after rounds of 71 and 68, he would hold the lead as he played the 18th hole of his final round.
Up ahead and having begun the Sunday six shots back, Harrington's excellent final-day charge came to a splashing halt. He found the Barry Burn off the 18th tee not once but twice, and closed with a double-bogey six that meant Garcia needed par to win The Open. But this is the 18th at Carnoustie, as treacherous as they come, and after Garcia found a greenside bunker with his approach, his 10-foot putt to win looked as if it would drop yet skirted the rim of the hole and stayed out.
Crest-fallen, Garcia fell two shots behind Harrington in the four-hole playoff before finishing a single stroke back. So Harrington—not Garcia—became the first European major winner since Lawrie at Carnoustie eight years earlier.
First Prize £750,000
1.Padraig Harrington 69 73 68 67 – 277 (Playoff 15)
2.Sergio Garcia 65 71 68 73 – 277 (Playoff 16)