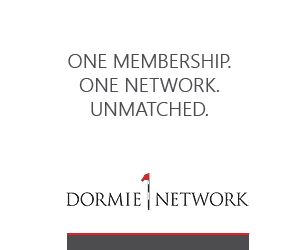 No Pebble Beach here. In Kingdom we like to celebrate the most beautiful courses we can find (and Pebble is epic, of course) but beauty is in the eye of the beholder and we thought it might be nice to champion courses that are more widely beheld, so to say. So, here are 12 tracks anyone can play and which offer great visitor experiences—all beholders welcome
Torrey Pines, California
For those who live in the San Diego area, the South Course at Torrey Pines represents the golfing deal of the century: $63 for 18 holes, Monday through Thursday. That's $63 to play the venue of the 2008 U.S. Open, the event that local hero Tiger won with a broken leg, and this is also the annual stage for the PGA Tour's Farmers Insurance Open, as won this year by Australia's Jason Day. Not bad for a golf course owned and operated by the City of San Diego.
Taking golfers along the rocky hillside overlooking the Pacific, one of the signature shots on the South Course is the tee shot on the par-three third hole, as golfers aim for a green that slopes away towards the ocean. The bail-out is to head short and left, but a broad bunker awaits.
Originally designed by William F. Bell and opened in 1957, the South Course occupies a site that had been a military training base. Decorated with the indigenous Torrey Pine trees, Rees Jones updated the course in 2001 and extended its max yardage to what was at the time a staggering 7,607. Not so staggering anymore, and the U.S. Open is slated to return in 2021.
Green fees: $63-252
Torreypinesgolfcourse.com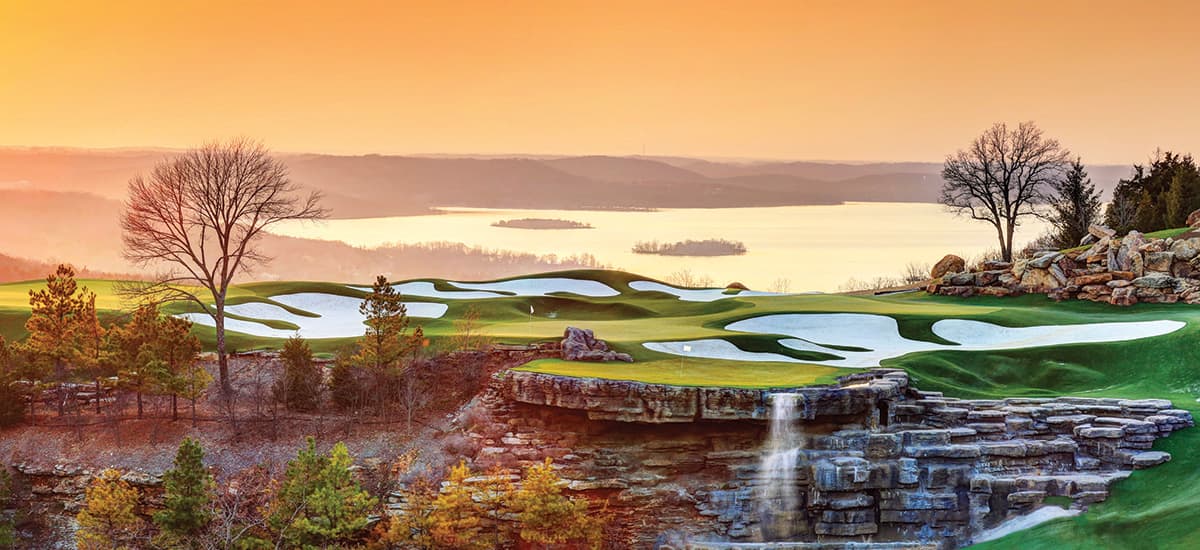 Big Cedar Lodge, Missouri
While there are three magnificent golf courses at Big Cedar Lodge, golf is just part of the story at this stunning 4,600-acre resort hidden amid the Ozark mountains of Missouri. Fishing, boating, nature trails, skiing and horseback riding are all available at this rustic nature reserve.
Big Cedar Lodge owner and wilderness fan Johnny Morris brought in Tom Fazio to design the acclaimed 18-hole Buffalo Ridge Springs course, before Gary Player created the 13-hole Mountain Top Course. Completing the set is a nine-hole, par-three course of breathtaking beauty, Top of the Rock, for which Morris collaborated with Jack Nicklaus, Tom Watson and Arnold Palmer.
And overlooking Top of the Rock and Table Rock Lake is "Arnie's Barn," a restaurant in a barn that Morris had re-located from Palmer's land at his home in Latrobe, Pennsylvania, where Palmer grew up. Timbers, some of which measure 46 feet, were painstakingly disassembled and numbered in Latrobe, transported to the Ozarks and re-assembled above the par-three course as the resort's tribute to Palmer.
Green fees: $80-135
Bigcedar.com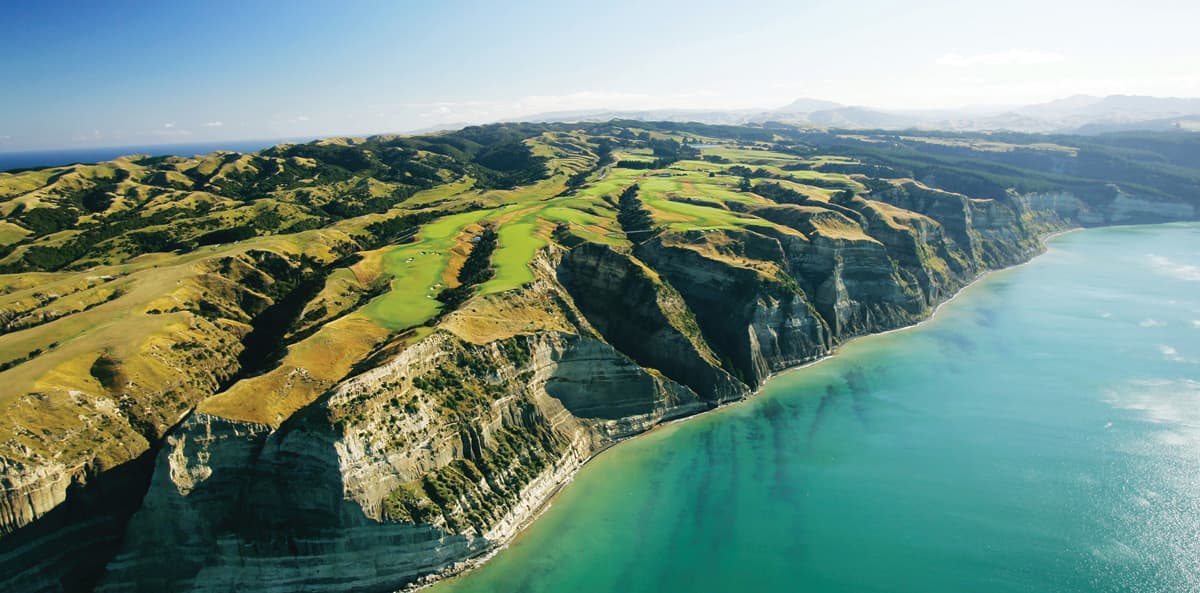 Cape Kidnappers, New Zealand
It is no wonder the golf course at Cape Kidnappers hugs the cliff edge of North Island so tightly. New Zealand is a narrow stripe of land in the South Pacific. Split into two islands, the land of the long white cloud (the translation of the Maori name of Aotearoa) features 9,400 miles of shoreline, yet no matter where you are in NZ, you can never be more than 80 miles from the ocean.
Cape Kidnappers is one of the world's most dramatic golf courses—no question—perched high above the ocean on the east coast of the Bay of Plenty on the North Island. The 18-hole, par-72 layout was designed by Tom Doak and opened to immediate acclaim in 2004, with the course rising and dipping along the ridges and valleys of this singular landscape. The highest points of the golf course are 800 feet above sea level, and at points such as the 15th green, if golfers overshoot the target their ball will remain airborne for an estimated 14 seconds before disappearing into the surf.
Cape Kidnappers offers limited yet exquisite lodges and a spa, while the ultimate Kiwi two-stop tour brings in Kidnappers' sister property further north, Kauri Cliffs. The helicopter transfer between the two comes recommended.
Green fees: $228
Robertsonlodges.com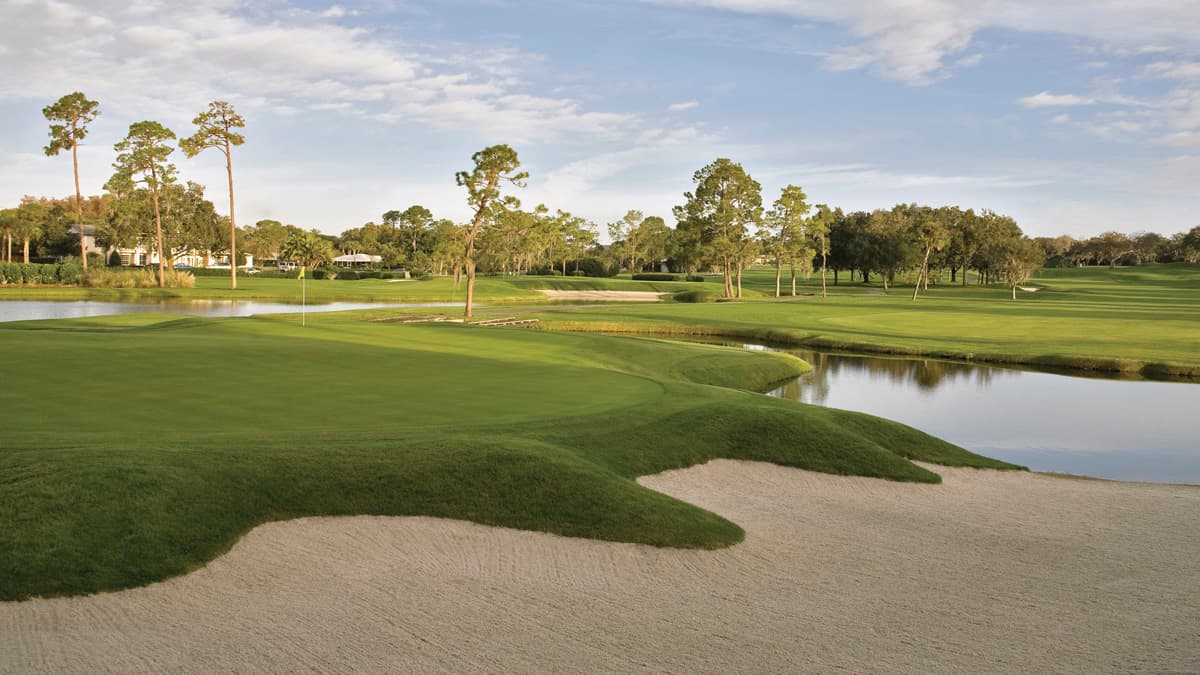 Bay Hill Club, Florida
The seeds for what would become the Arnold Palmer Invitational were sown in 1965, when Arnold Palmer first encountered Bay Hill in an exhibition fourball with Jack Nicklaus, Dave Ragan and Don Cherry. It was love at first sight for Palmer, particularly after posting a winning 66 that day.
Bay Hill, designed four years earlier by Dick Wilson and intertwined with Orlando's Butler Chain of Lakes, was raw. Apart from the course, there was a tiny pro shop, a small guest lodge and a handful of bungalows carved out of orange groves and razor brush. It was a canvas of rural Floridian ambience. "I loved Bay Hill from the first time I saw it," Palmer later reminisced. "It was near perfect, a golfer's paradise."
After a decade of negotiations Palmer bought Bay Hill in 1976 and he and design partner Ed Seay advanced the layout into one of the finest championship tests in America. Bay Hill has been home to the Arnold Palmer Invitational since 1979, with a winners' roll call including Fuzzy Zoeller, Payne Stewart, Paul Azinger, Fred Couples, Phil Mickelson, Ernie Els and Jason Day. But the stand-out has been Tiger Woods, winner eight times between 2000 and 2013.
Green fees: $385-450 including mandatory lodge room
(Stay at Bay Hill for two nights and receive 15% off your accommodations with code KINGDOM15. Call (888) 422-9445 or book at BayHill.com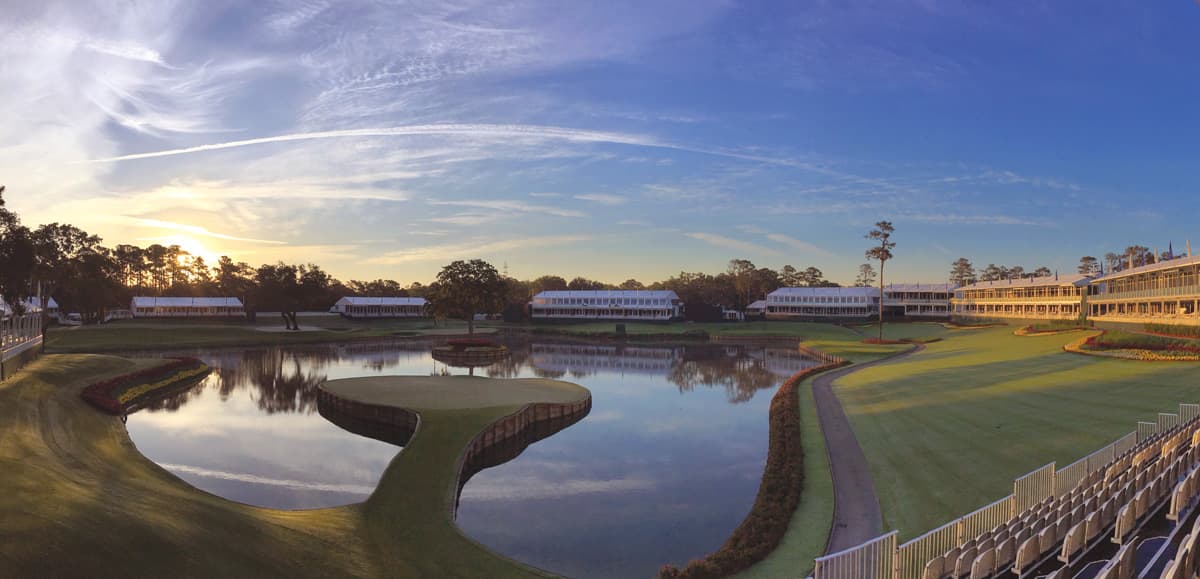 TPC Sawgrass, Florida
The Stadium Course at TPC Sawgrass, built in 1982 specifically to hold the Players Championship, features the renowned par-3 17th with its island green. Course creator, Pete Dye, only envisaged the 17th after being forced to dig out tons of dirt to fill other pits and chasms around the layout. With no land left, the hole had to be 90 percent water, like it or not.
Once described as bringing a dash of Evel Knievel to the most genteel of sports, this is golf's most nerve-wracking hole. We all know what it looks like: tee, water, island green, dropping zone, bunker. Then there's the huge crowd baying for glory or disaster, with no room for compromise. The permutations are Satanic, especially if there's a breeze blowing. That's when even the world's finest are grateful for landing in the sand trap, even though they are often just floating in a nine-iron.
In 1984 gusts reached 40mph during the first round and 64 balls splashed in the lake. The day's stroke average of 3.79 was the highest for a par three in PGA Tour history.
Green fees: $325-499
TPC.com/sawgrass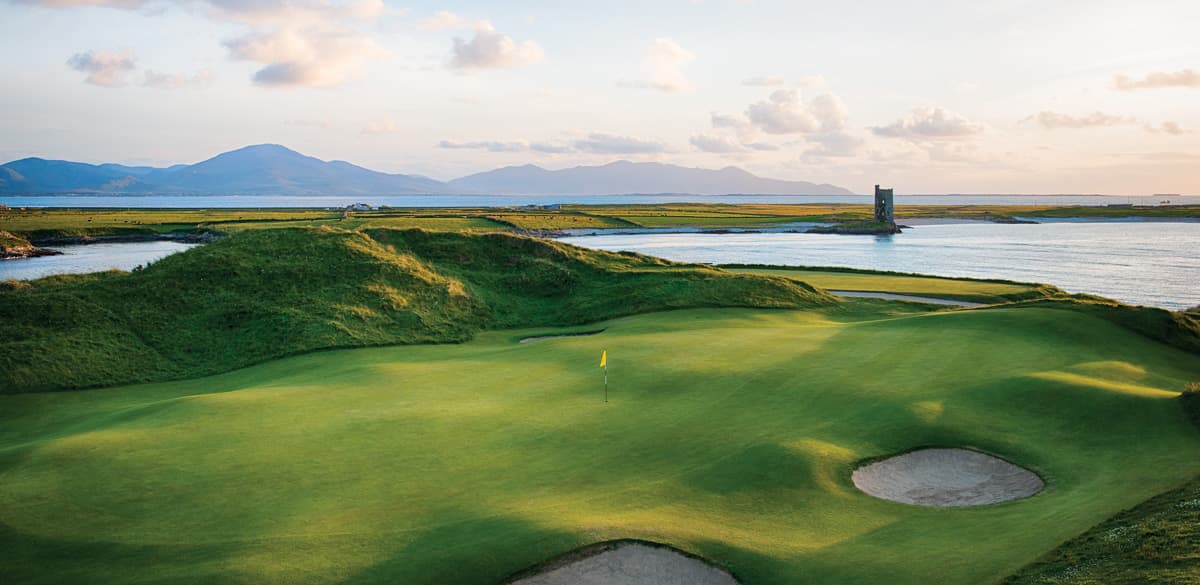 Tralee, Ireland
Tralee dates back to the 19th century, although its existing links in West Barrow represents Arnold Palmer's much heralded European debut in course design. Like many of the greatest links courses, the layout of much of Tralee did not require bulldozing or shaping, so naturally does this landscape facing out to the Atlantic Ocean lend itself to golf. The game was born from such stretches of linksland.
"I have never come across a piece of land so ideally suited to the building of a golf course," Arnold Palmer once said of Tralee, which he created in collaboration with long-time design partner Ed Seay and which opened in County Kerry, southwest Ireland in 1984. "I may have designed the first nine," he said, "but surely God designed the back nine."
Tralee occupies a stretch of land which is as historic as it is stunning. A stone watchtower behind the third green dates back to the 12th century, the seventh tee overlooks a small harbor called the Randy which was a haven for smugglers in centuries past, while many ships ran aground along the beach by the 16th and 17th holes, including one ship which had sailed astray from the great Spanish Armada of 1588.
Green fees: $234
Traleegolfclub.com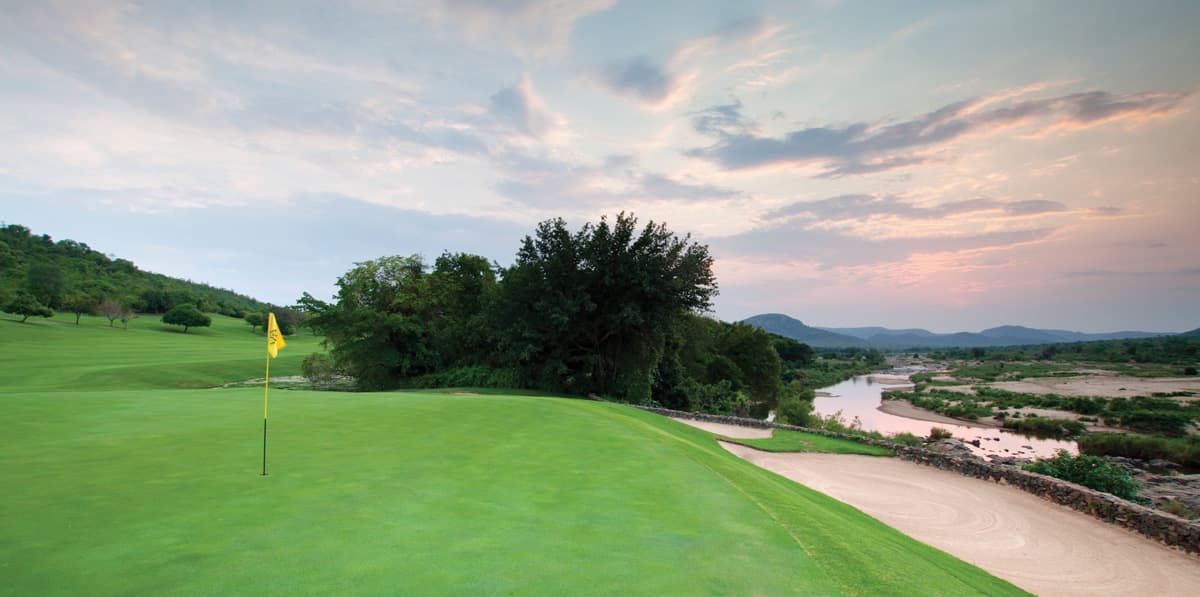 Leopard Creek, South Africa
Leopard Creek Country Club represents southern hemisphere golf at its best, and it is hard to beat its setting along the edge of the Kruger National Park, in South Africa's northeast. This famous course is bordered by the National Park and the Crocodile River, with bushveld koppies (hills that are typical of the African bush landscape) dominating the backdrop. Streams and watering holes help to define the Leopard Creek course, with resident crocodiles, hippo, antelope, buffalo and elephants occasionally spectating.
The 13th hole of this Gary Player design is among its most memorable, a 550-yard par five that bends from right to left, with its green sitting on the edge of Crocodile River, but 32 meters above the water, thereby affording golfers panoramic views into the National Park.
The elegant clubhouse occupies a prime spot by the river too, from where golfers can view the action on the ninth and 18th greens and enjoy panoramic views across Kruger National Park.
Green fees: $168
Leopardcreek.com


Straits Course, Whistling Straits Wisconsin
Running along the banks of Lake Michigan, the Straits Course at Whistling Straits, built by Herb Kohler and designed by Pete Dye, is one of the great modern American golf courses. It opened in 1998 and has already hosted a trio of PGA Championships, in 2004 (won by Vijay Singh), 2010 (won by Martin Kaymer, over Bubba Watson in a playoff after Dustin Johnson played his way out by grounding his club in a scrubland bunker on the last hole), and in 2015 (when Jason Day finally became a major champ). What is more, the Ryder Cup lands here in 2020.
"I may live to be as old as Methuselah," Dye said of the site which had been an army base, "and never get another chance to build something like this." He wasn't kidding. On this walking-only course, eight holes occupy two miles of Lake Michigan's border, including all four par-3s, and when the winds whip up from across the lake, this par-72 test becomes one of the most demanding imaginable.
"If the wind doesn't blow, then this course is a lot of fun," said 14-time major champ Tiger Woods in 2010. "But if the wind howls, it's so difficult. It's hard for us as players to describe how difficult it is because we've got to hit all these shots from uneven lies and with a crosswind."
Green fees: $25o-540 including taxes and mandatory caddie
Americanclubresort.com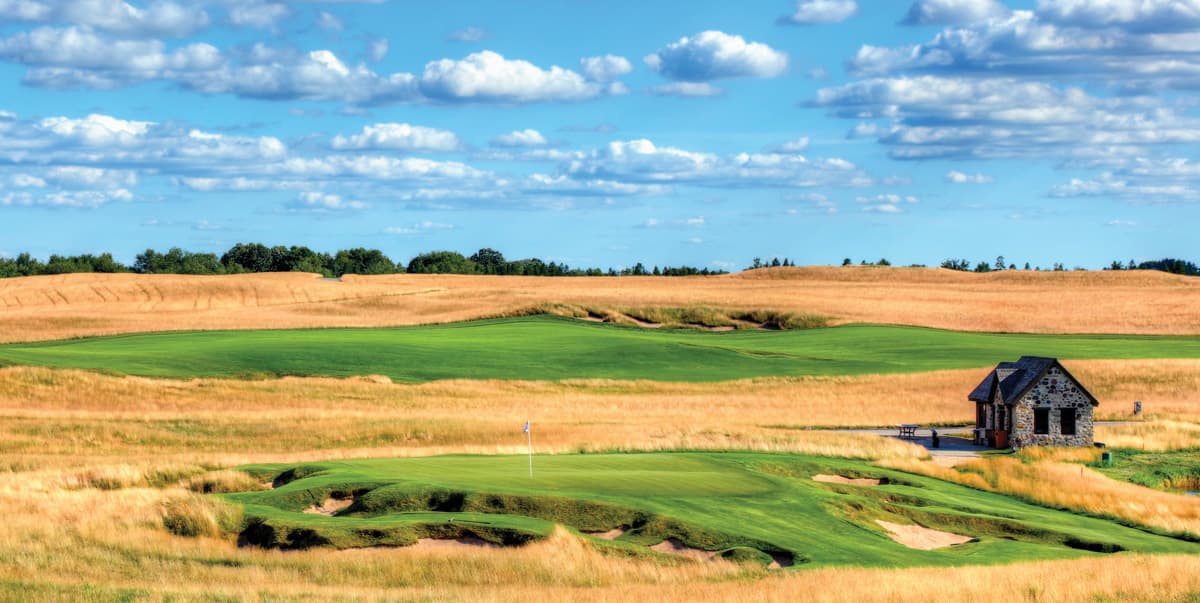 Erin Hills, Wisconsin
The U.S. Open's first visit to Wisconsin last summer took it to Erin Hills, a modern course with a traditional feel—having opened in 2006—and which was built with the specific ambition of hosting major championships. The design saw collaboration between Michael Hurdzan, Dana Fry and Ron Whitten, and the trio has made spectacular use of this 652-acre expanse of Kettle Moraine post-glacial terrain, which is hemmed in by wetlands and the Ashippun River, 35 miles to the northwest of Milwaukee. What is more, Erin Hills is refreshingly a walking-only golf course, partly to protect the fine fescue, partly to strip the game back to the way it was originally played.
The course played to its maximum yardage of 7,800 yards in the U.S. Open—for the longest U.S. Open ever—and big-hitting Brooks Koepka took full advantage, winning by four with a 16-under-par final score that tied Rory McIlroy's U.S. Open scoring record.
Five sets of tees ensure Erin Hills provides a great challenge to all players, with the yardage coming all the way down to a possible 5,100 yards. For golfers hoping to play there this year, get in quick as many tee times for 2018 are already booked, with September particularly popular, before the course closes for winter at the end of October.
Green fees: $295
Erinhills.com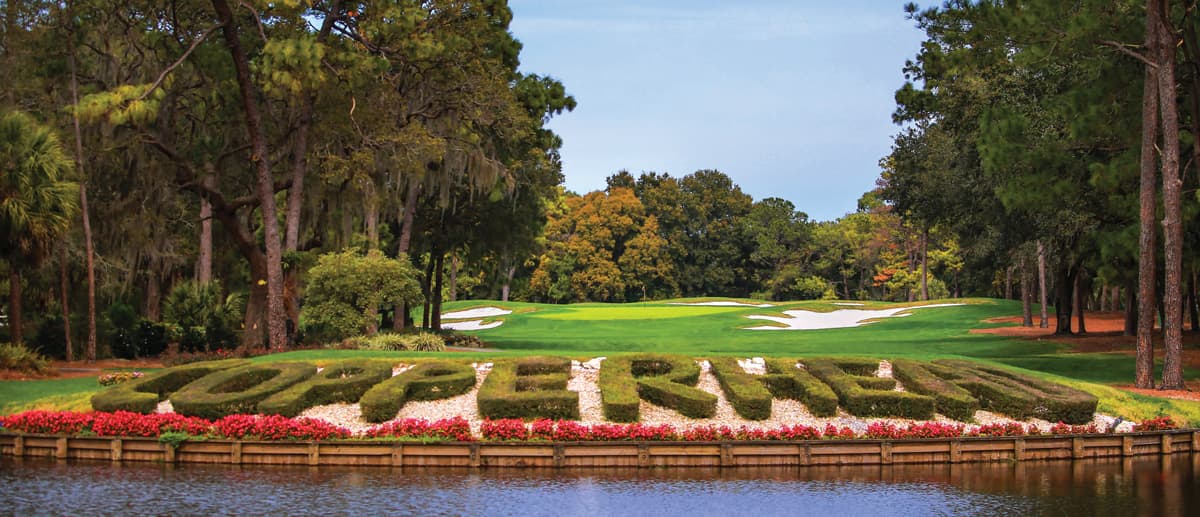 Innisbrook, Florida
The Copperhead Course at Innisbrook, on Florida's Gulf Coast, has a proud PGA Tour heritage as home to the Valspar Championship each spring. Recent winners on the famous Copperhead course include Jordan Spieth, who clocked his second career win on the PGA Tour here in March, 2015, aged 21, shortly before shooting the lights out at Augusta National and becoming the youngest Masters champ since Tiger Woods.
Designed by Larry Packard and defined by mature pine woodlands, rolling fairways and a variety of lakes and ponds, Copperhead is Floridian golf at its very best, with abundant wildlife including the state's renowned gators. The year that Spieth won, tournament play was briefly delayed by a gator crossing the third fairway.
Three more 18-hole championship layouts—all designed by Packard—complete the varied offering at 900-acre Innisbrook, with all greens and bunkers on the North course renovated last fall.
Beyond the golf, the property offers 500 guest suites and rooms, a variety of restaurants and bars, 11 tennis courts, six heated swimming pool complexes and a luxury spa—all gator-free, presumably.
Green fees: $75-115
Innisbrookgolfresort.com


Kingsbarns, Scotland
They have played golf on the linksland of Kingsbarns since the 18th century at least, but considering it lies just seven miles south of St Andrews, that's not saying much. The championship course here offers a golfing experience of such outstanding quality that we have included Kingsbarns in this select dozen ahead of the Old Course itself, another golf course which can be enjoyed by all comers. We are not suggesting golfers should opt for Kingsbarns ahead of the Old Course—that would be a ludicrous denial of the peerless, prefatory heritage at St Andrews—but as a golf course on which to enjoy a game, Kingsbarns is plainly superior. And also, we like to throw the occasional thistle among the rose petals.
The Kingsbarns Golf Society was formed in 1793, and the championship course as it stands today was designed by Kyle Phillips and built by American Mark Parsinen. Making spectacular use of the rugged North Sea coastline, Kingsbarns opened to immediate acclaim in 2000. The great advantage the course has over its older links cousins up the road at the "Home of Golf" is higher altitude, offering golfers the far-reaching North Sea views that low-lying St Andrews cannot match, while avoiding the recurrent blind tee shots that plague golfers on the Old Course. Kingsbarns has joined the Old Course at St Andrews and Carnoustie as the host courses for the European Tour's annual Alfred Dunhill Links Championship.
Green fees: $313-375
Kingsbarns.com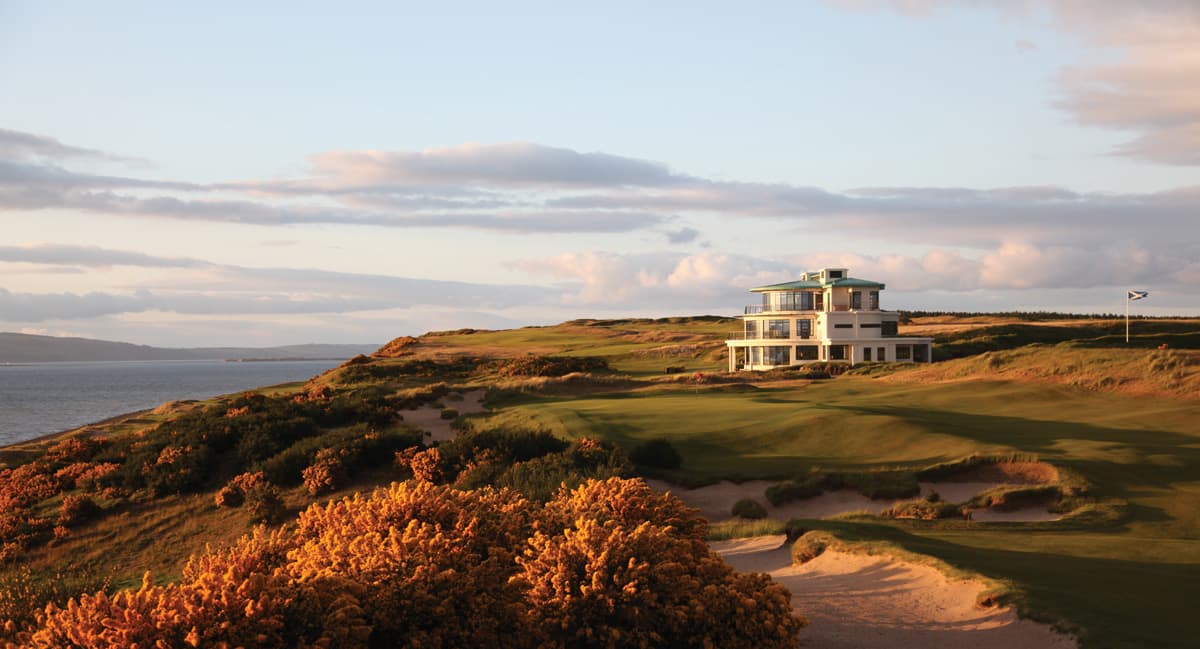 Castle Stuart, Scotland
Created by Gil Hanse and built by Mark Parsinen—of Kingsbarns fame—Castle Stuart only opened in 2009 although it looks as if it has hugged the Moray Firth coastline for centuries. It has already staged three Scottish Opens, the most recent won by Phil Mickelson, and entertains ambitions to host the [British] Open.
Castle Stuart offers a carefully crafted challenge that all golfers can enjoy, with hazards geared towards the lower handicapper and forgiveness directed towards the higher. Having won the 2013 Scottish Open here, Mickelson went as far as to say that playing Castle Stuart "should almost be a prerequisite before you're allowed to design golf courses nowadays." And with that he went to Muirfield and won the Claret Jug.
As golfers tee up on the par-three fourth and take aim at the pin, the unmistakable backdrop is the majestic Castle Stuart itself, which was built in 1625 by James Stuart, 3rd Earl of Moray, ascendant of Mary Queen of Scots. The castle fell into disuse during the English Civil War and lay derelict for three centuries before being restored.
Green fees: $202-384
Castlestuartgolf.com