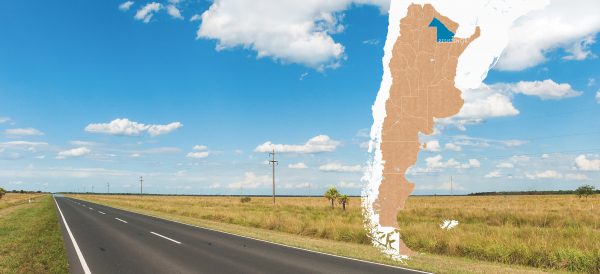 Emiliano Grillo & the strange story of Chaco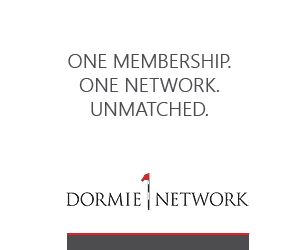 Argentina's Emiliano Grillo shot 67 in the Arnold Palmer Invitational yesterday, to share the first-round lead. It is Grillo's lowest first-round score of the 2017 season and a welcome boost for the 24-year-old with an unlikely golfing story. Robin Barwick reports
Grillo grew up playing golf at Chaco Golf Club, a place almost lost in the northeastern reaches of Argentina which has somehow produced a trio of PGA Tour winners.
If Australia has the Outback, Argentina has Chaco Province. In Argentina's northeast, Chaco is sparsely populated, very hot, humid and apart from far-reaching hardwood forests, the province is dominated by vast cattle ranches. High summer rainfall often causes widespread flooding on the flat terrain of Chaco's savannah as the natural drainage of the Bermejo and Guaycuru rivers are quickly overwhelmed, and this has hindered the development of modern infrastructure.
Chaco's steak is renowned and it boasts a strong tradition of cotton production but as for golf, it is almost entirely an irrelevance. The entire region—all 40,000 square miles of it—has but a single 18-hole track.
Chaco's capital city is Resistencia, with a population of 290,000 and located in the far east of the province, 30 miles south of the border with Paraguay. On a map of South America, Resistencia is right in the centre and it is on the outskirts of the city where Chaco Golf Club lies, the one 18-holer. It is a decent layout defined by tight, tree-lined fairways. The golf course is easy on the eye but lacks genuine championship caliber. You could hardly expect more—it is some feat that the club and its skeleton staff of 15 have kept the course alive for over 70 years at all, since opening in 1942.
Chaco has a golfing membership of 90, the club is largely ignored by a local population devoted to soccer, yet somehow it has nurtured a trio of PGA Tour winners: Jose Coceres, Fabian Gomez and Emiliano Grillo. Their ages span 30 years, they have five PGA Tour victories between them and it doesn't make sense.
Sometimes we just have to accept that not everything has a rational explanation.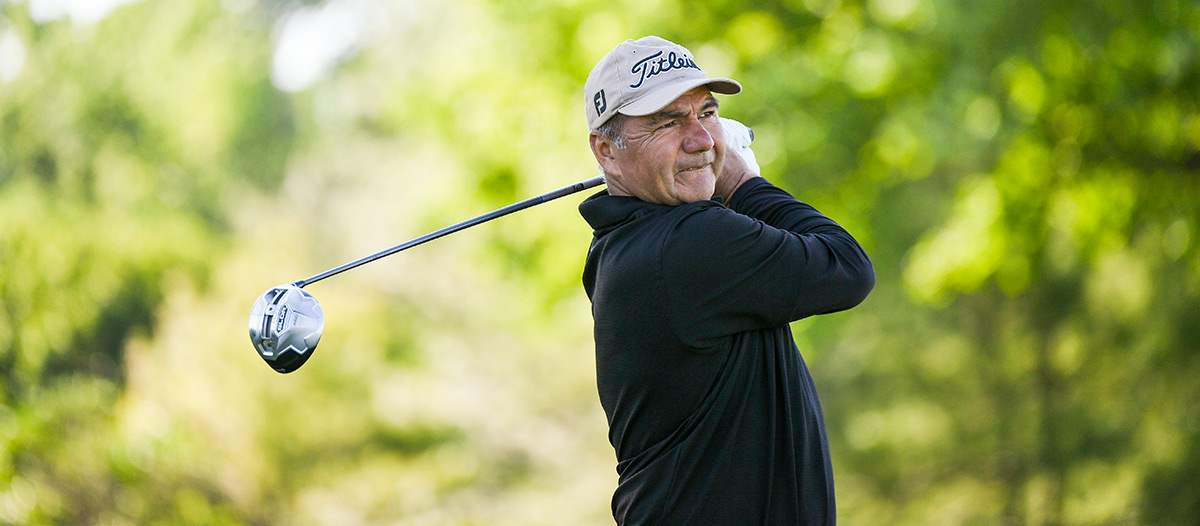 José Eusebio Cóceres
Born: 14 August 1963, Chaco, Argentina
Turned professional: 1986
Current tour(s): PGA Tour Champions
Professional wins: 11
Career highlights: Two-win season on PGA Tour in 2001, winning Worldcom Classic & Disney Classic
Blazing a trail
Coceres was the first child of Chaco to break through. Now 53 and playing on the PGA Tour Champions, Coceres has won 11 tour titles worldwide, including two on the PGA Tour during the best season of his career in 2001, the Worldcom Classic and Disney Golf Classic.
Coceres earned his first pesos caddying at Chaco GC and a generation later so did the son of one of his best childhood friends. Fabian Gomez, 38, twice a winner on the PGA Tour in the past two years, was born in a small house literally across the road from Chaco GC, and followed Coceres' footsteps through both the Chaco caddie shack and onto the PGA Tour.
"I lived very near the golf course and so we were there all the time, not only playing golf but also playing soccer," starts Gomez in an interview with Kingdom. "My friends and I would spend the whole day there. Sometimes, when it rained, we would have a fairway to ourselves to play football barefoot and that was a lot of fun. They have built a wall around the club now so the kids can't do that anymore, but when I was growing up there was just a fence and we could get through.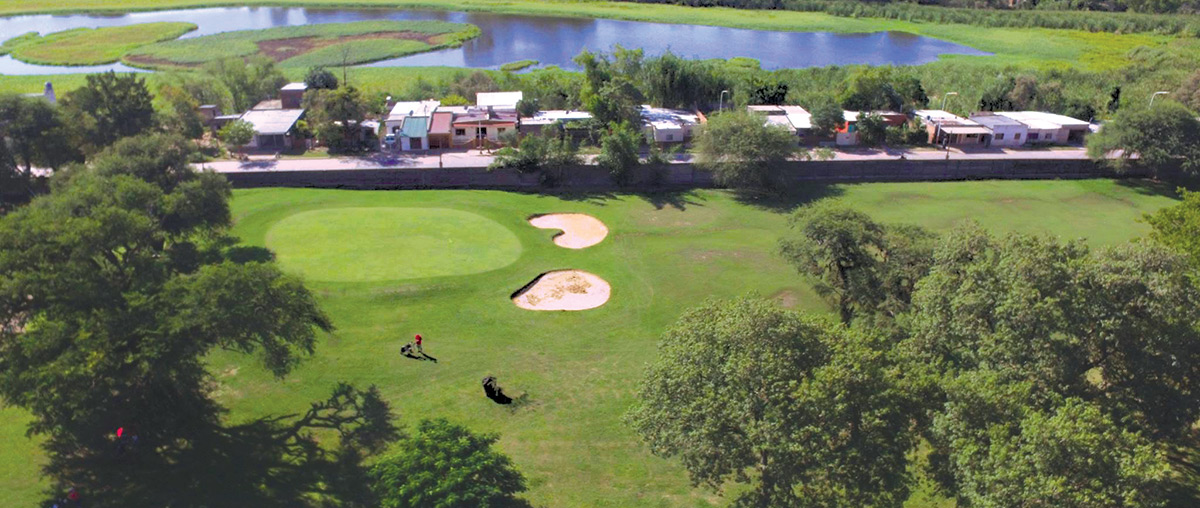 "Being a caddie was the best way for me to earn some money, particularly as I lived next to the course. I did some gardening as well but I got better money as a caddie. I started playing golf when I was five and a bonus of being a caddie was that we could play on the course when it was closed on Mondays. Once I reached the age of 14 it looked as though I might be able to be a professional and so the club let me play more. I would caddie until 4pm and then play afterwards, every day."
The last member of the Chaco triumvirate is Grillo, who won the 2015 Web.com Tour Championship to earn his PGA Tour card for the first time, and then promptly won on his debut as a PGA Tour golfer a fortnight later, in October 2015, at the Frys.com Open.
"I don't know how this one golf course has produced three golfers with five wins on the PGA Tour between them," starts Grillo. "It makes you wonder and it's hard to say why it has happened. All three of us are different ages so it is not like we grew up together, pushing each other on. Chaco is just a very special place— it is to me anyway.
"I got into golf because my dad used to play. He learned to play at Chaco just like me. I was just a typical kid trying different sports and golf was just one of them, but once you start playing golf it is really hard not to fall in love with it. I started at the age of five and I am thankful for being able to start the game so young."
Adds Gomez: "I like to tell people that a good golf course teaches golfers to play straight, and certainly Chaco does that with its narrow fairways, but I know there are many golf courses in Argentina that do the same, yet none of the others have produced three PGA Tour champions. It's tough to pinpoint the exact answer but is a nice story to tell!"
"Chaco only has less than 100 members and one 18-hole golf course and Resistencia is not a big city," explains Grillo. "Chaco is a very humble golf club and the people there work so hard to keep the golf course in as good condition as possible, month after month. The same greenkeeper has looked after the course for something like 40 years now."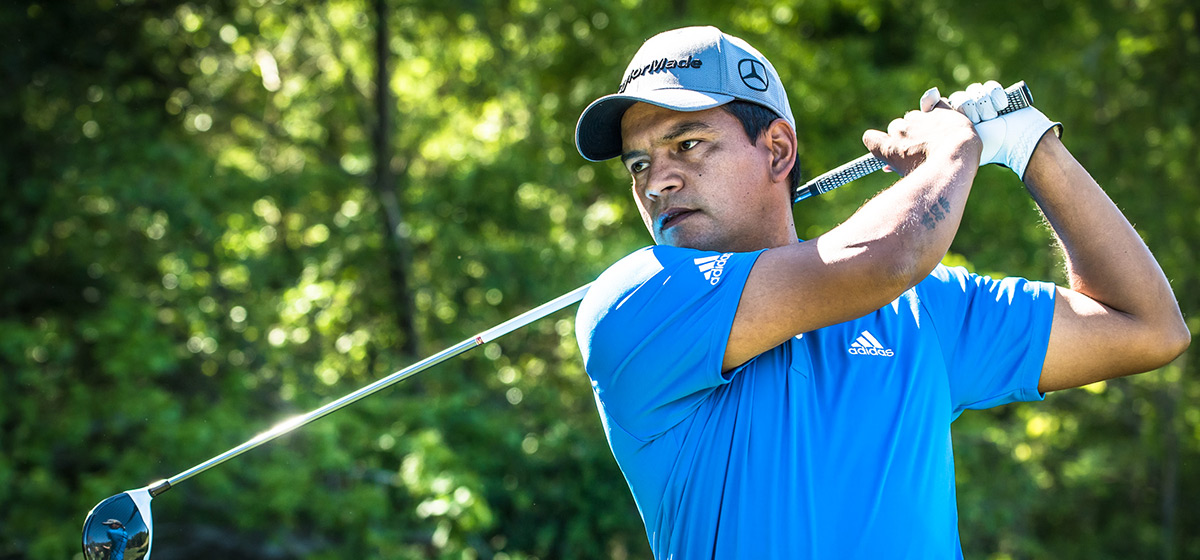 Fabian Gomez
Born: 27 October 1978, Chaco, Argentina
Turned professional: 2002
Current tour(s): PGA Tour
Professional wins: 11
Career highlights: Two PGA Tour titles in space of seven months, at 2015 FedEx St. Jude Classic and 2016 Sony Open in Hawaii
When Coceres was growing up in Resistencia in the 1970s, and when he wasn't caddying or playing golf, there was hardly a wealth of distraction and amusements for youngsters, and he and Luciano Jose Gomez—or 'Chelita' as Fabian Gomez's late father was known—would trek into the countryside in search of bee hives and more importantly, honey. The stings hurt but the sweet taste was worth it.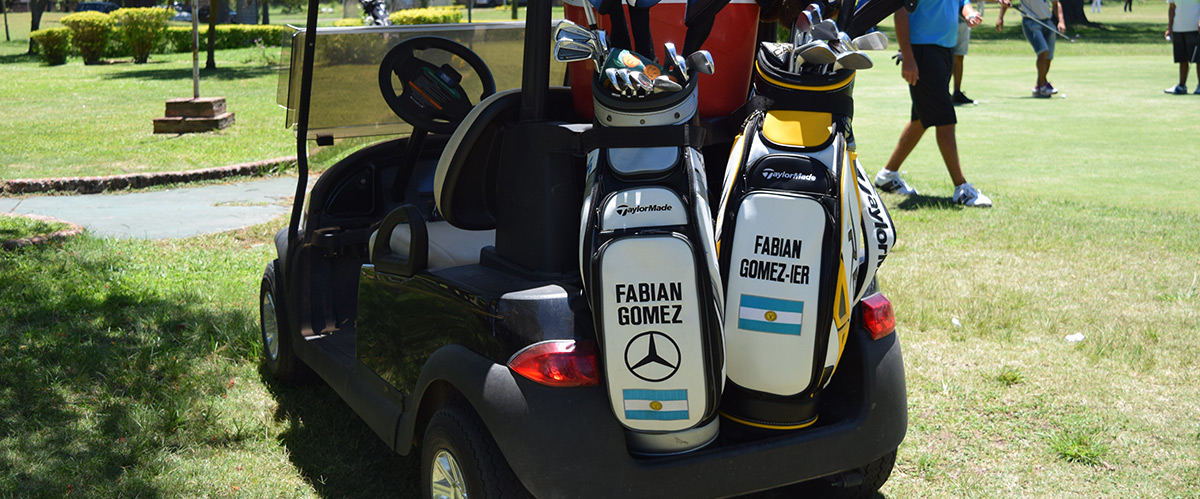 Jose was a really close friend of my father's in Chaco," says Gomez, who now lives in Buenos Aires yet has family in Resistencia and regularly returns to Chaco GC. "I have known Jose pretty much for my whole life and he was the person who convinced my parents to let me go with him to Buenos Aires to start playing golf more regularly and at a higher level when I was 18. By then Jose was a well-known professional in Argentina. He was a great inspiration for me and also for Emiliano—it was Jose who proved to us that it was possible to succeed as a golfer on tour, no matter where you come from."
In 2001, Coceres became the first Argentine golfer to win on the PGA Tour since Roberto de Vincenzo in 1968. Short on English vocab, on winning at Harbour Town Golf Links Coceres unfurled a borrowed pillowcase on which he had written: "For my family and my friends and for all the Argentineans, a million thanks."
Taking on the world
Grillo and Gomez are now spearheading Argentina's standing in world golf. Grillo is ranked 32nd in the world this week, Gomez is ranked 105th and they are the only two Argentines in the world's top 300. Last year the pair made their debuts at Augusta National, joining Angel Cabrera to see three Argentines in the Masters for the first time since 2001. Back then the trio incorporated Cabrera, Coceres and Eduardo Romero.
Gomez missed the cut at the Masters but Grillo finished in a creditable tie for 17th, highlighted by a first round of 71, one under par, despite struggling to control his nerves on the first tee.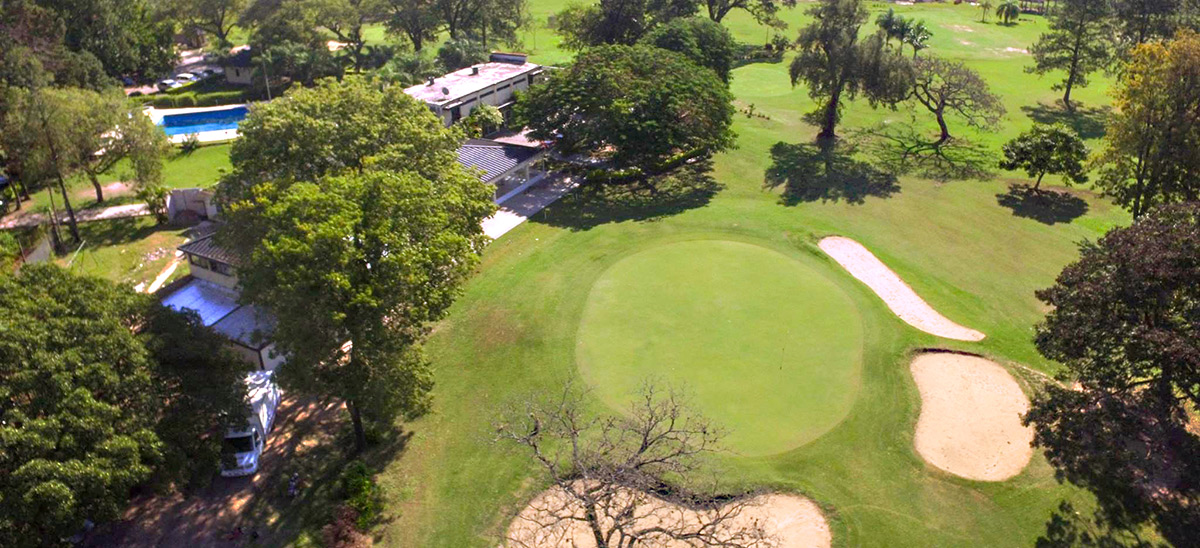 "I wanted it to be really special but I was really nervous on the first tee," recalls Grillo. "I was so nervous it felt as if it was someone else playing that drive. You know, I didn't really care where that shot was going—as long as it didn't hit anybody I would have been happy. In the end it was the straightest ball you have ever seen! It was a great feeling, and that was the hardest shot of the tournament out of the way."
At 24 and established on the PGA Tour there is every reason to expect Grillo has a great deal more to achieve.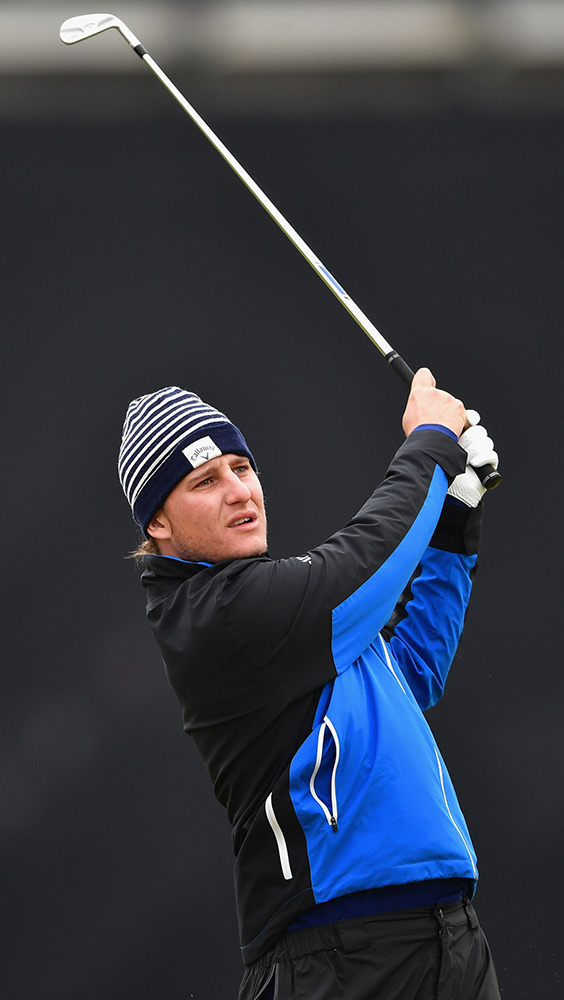 Emiliano Grillo
Born: 14 September 1992, Resistencia, Argentina
Turned professional: 2011
Current tour(s): PGA TOUR
Professional wins: 3
Career highlights: Having earned his PGA Tour card by winning the Web.com Tour Championship in October 2015, Grillo began his first full season on the PGA Tour by winning his next start, at the Frys.com Open
"Emiliano is still young and this is just the beginning," says Gomez, who shot 62 in the final round of the 2016 Sony Open—a round featuring a run of seven straight birdies—before defeating Brandt Snedeker in a playoff. "I knew about him back at Chaco since he was a boy although he is 14 years younger than me so it was not until we both joined the PGA Tour that we have had many opportunities to play together. Back in 2007, when Emiliano was only 14 or 15, I remember he finished the low amateur in the Argentine Open. That was very impressive and that is when I realised he could do very well as a professional. What Emiliano is doing now is great but his future can be even better."
"I have known Fabian for a long time," returns Grillo, "and when I was starting to take golf seriously he was just starting to play professionally, and I was always very interested to see how his career grew. Fabian is a great guy and he has always been very good to me. These days we spend some time together on tour and I am very fortunate to have had Fabian as a role model and now as a friend."
Chaco Golf Club must feel fortunate too, to count Coceres, Gomez and Grillo among their own, but it works both ways, and this trio would never have made it to the PGA Tour if it weren't for Chaco GC.