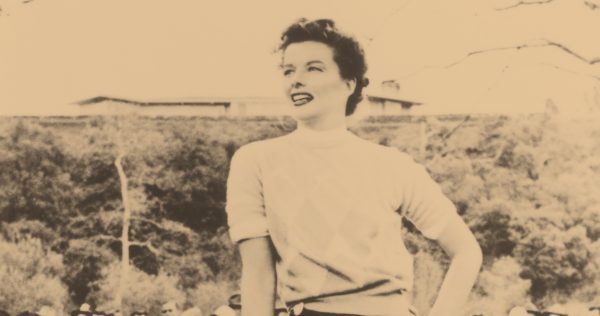 Women's professional golf has met snobbery, prejudice, sexism and a host of other hurdles on its journey to success. Here, Paul Trow and Kingdom salute 50 groundbreaking men and women from different eras who helped—and who are helping—to drive the women's game forward
Mary, Queen of Scots
(1542-1587)
Possibly the first woman to play golf. Reportedly, she "was seen playing golf… in the fields beside Seton [a castle near Edinburgh]" the day after the murder of her estranged husband, Lord Darnley, in December 1567.
Florence Boit
(c.1868-1916)
U.S. golf might never have caught on had Florence not returned home to Boston from France in the early 1890s with some golf "sticks" and balls. Her uncle and his friends were captivated and laid down a 6-hole course at The Country Club in Brookline, Massachusetts, subsequently a founder member of the USGA.
Margaret Abbott
(1876-1955)
The first American woman to become an Olympic champion—in the golf tournament at the Paris Games in 1900. Competing against a small field that included her own mother, Abbott won a porcelain bowl for her 9-hole score of 47 (prizes, not medals, were presented in those days). Her elevation to gold was only confirmed by the I.O.C. after her death.
Joyce Wethered
(1901-1997)
Also known as Lady Heathcote-Amery, Wethered was widely regarded as the game's outstanding female player between the two World Wars. British champion four times and English champion five times, Bobby Jones was a fan. After a 1930 exhibition at St Andrews, Jones said: "I have never played against anyone and felt so outclassed."
Glenna Collett-Vare
(1903-1989)
America's first great lady golfer, once described as the "female Bobby Jones," won the first of her six U.S. Women's Amateur titles in 1922 and lost only one of 60 matches she contested in all competitions throughout 1924. She also played in the first five Curtis Cups (four as captain). The LPGA introduced the Vare Trophy, for the season's lowest stroke average, in tribute to her in 1953.
Katharine Hepburn
(1907-2003)
Raised in Connecticut, the tomboyish Hepburn excelled at sport. For that reason she played all her own golf scenes in the iconic 1952 film Pat and Mike, showing women could be athletic, competitive, independent and successful. The film featured Hepburn as a pro golfer tormented by the career-love equation, Spencer Tracy as her hard-bitten agent and a delightful cameo from Babe Zaharias.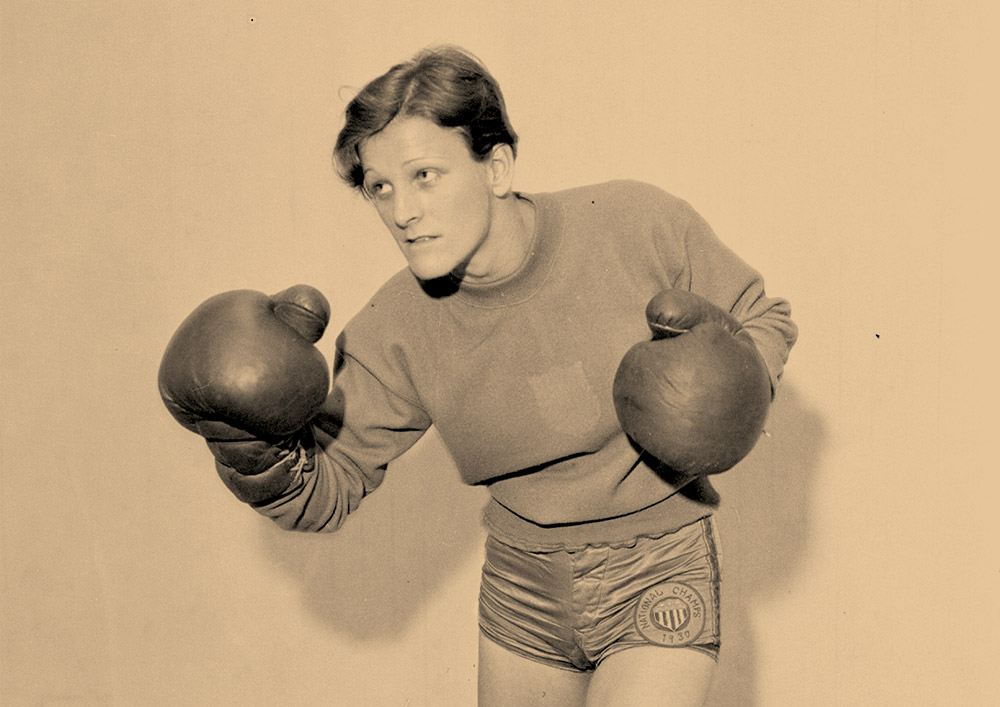 Babe Didrikson Zaharias
(1911-1956)
Perhaps the greatest all-rounder in the history of women's sport, this double Olympic gold medalist took up golf in 1935. Supported by Wilson Sporting Goods, she turned professional in 1947, won a host of Major titles, made the cut in several men's tournaments and attracted adoring galleries wherever she played. Her story ended sadly though when, aged just 45, colon cancer struck in 1956.
Karsten Solheim
(1911-2000)
Norway-born Solheim started at his parents' shoe shop but later became an engineer. He took up golf at 42 but struggled on the greens, so he designed a putter with the shaft attached to the center of the blade rather than the heel. Thus the PING brand was born. Years later, he was the creative force behind the Solheim Cup.
Dinah Shore
(1916-94)
The top-charting female vocalist of the 1940s, also an actress and TV entertainer, was a huge golf fan and the first woman to become a member of Hillcrest CC in Los Angeles, a favorite haunt of showbiz stars. In 1972, she leant her name to help found the LPGA's Colgate Dinah Shore tournament—an event that grew into the Kraft Nabisco Championship, a women's Major since 1983.
Patty Berg
(1918-2006)
After winning 29 titles, including the 1938 U.S. Women's Amateur, Berg turned pro in 1940 before serving as a lieutenant in the Marines throughout WWII. An LPGA founder, she was its first president and recorded 60 Tour wins, including a record tally of 15 Majors. For 66 years, she was a member of Wilson Sporting Goods' advisory staff.
Betty Jameson
(1919-2009)
Twice winner of the U.S. Women's Amateur Championship and an LPGA founder, she turned pro in 1945. She went on to claim three Majors, including the 1947 U.S. Women's Open, and came up with the idea of a stroke average prize for the season. For this purpose, she personally donated the trophy that was named after Glenna Collett-Vare.
Charlie Mechem
(1920- )
After two decades as a broadcasting mogul, Mechem served as the fourth LPGA commissioner from 1991-95. After Ray Volpe, John D. Laupheimer and William A. Blue, Mechem built on the growth in prize money and status his predecessors had overseen and set a template for his successors—Jim Ritts, Ty Votaw, Carolyn Bivens and current commissioner Michael Whan.
Andre Heiniger
(1921-2000)
The mantra of this long-time (1963-92) CEO of Swiss watchmaker Rolex was: "Rolex is not in the watch business. We are in the luxury business." In addition to developing a strong relationship with men's golf, Heiniger introduced the Rolex awards for the LPGA player and rookie of the year.
Louise Suggs
(1923- )
After an amateur career during which she won the U.S. and British championships and played in the 1948 Curtis Cup, Suggs became a founding member of the LPGA and went on to win 58 professional titles. Her tally of 11 Majors puts her third on the all-time list. The Rolex Rookie of the Year award, named after her, was introduced in 1962.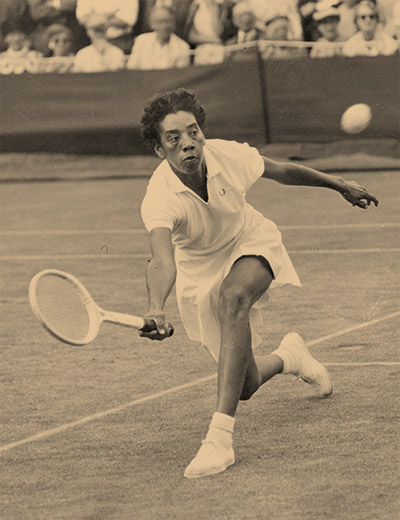 Althea Gibson
(1927-2003)
This prodigious talent broke the color barrier in several sports. After winning five Grand Slam tennis titles in the late 1950s, she became the first African-American LPGA Tour member in 1964. Her best finish was a tie for second but she finished in the top-50 of the money list five times. In addition to tennis and golf, she was a good enough jazz singer to perform regularly in public.
Betsy Rawls
(1928- )
Winner of 55 LPGA titles, including eight Majors, Rawls initially made her mark by finishing second in the 1950 U.S. Women's Open as an amateur. LPGA President from 1961-2, she became a tournament director when she retired from playing in 1975. After recovering from breast cancer diagnosed in 1999, she said "Looking back, it was a small blip in my life."
Marlene Hagge
(1934- )
A child prodigy who finished eighth, aged 13, in the 1947 U.S. Women's Open. At 15 she was the youngest person to be named AP Athlete of the Year. One of the 13 founders of the LPGA, with her sister Alice Bauer, she won eight of her 26 titles in 1956, the year after marrying Bob Hagge.
"Mickey" Wright
(1935- )
Second only to Kathy Whitworth as an LPGA winner with 82 titles. Coached by Harvey Penick and much admired for her swing by Ben Hogan, her tally of 13 Majors puts her second on the all-time list behind Patty Berg. While an active player, she was a prolific winner—recording double-digit tallies each year from 1961-64.
Judy Bell
(1936- )
Despite an admirable playing career—she appeared in two Curtis Cups and shot 67 in the 1964 U.S. Women's Open (a single-round record that stood for 14 years)—this dyed-in-the-wool amateur made her mark as an administrator. Helping to promote golf to youth, minorities and the disabled, she worked her way up the ladder until, in 1996, she became the first woman president of the USGA.
JoAnne Carner
(1939- )
The only female to have won the U.S. Girls, Women's Amateur and Women's Open championships, Carner did not turn pro until she was 30. She won the first of her 43 LPGA titles, the Burdines Invitational at the Country Club of Miami, while still an amateur—a record that remained unequaled on Tour until 15-year-old New Zealander Lydia Ko took the CN Canadian Women's Open in 2012.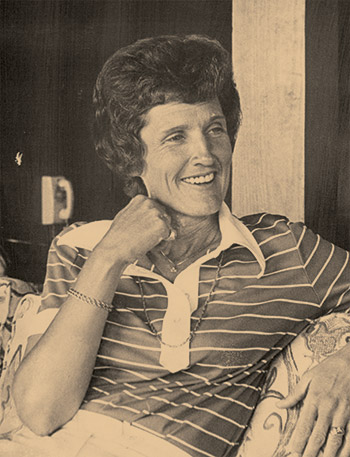 Kathy Whitworth
(1939- )
To this very day the LPGA's leading tournament winner with 88 titles to her name, though, surprisingly, only six Majors. But her title tally would surely have bust through the hundred barrier had she not lost 20 of her 28 playoffs. LPGA player of the year seven times between 1966 and 1973, she captained the U.S. team at the inaugural Solheim Cup in 1990.
Carol Mann
(1941- )
At 6ft 3in, she's the tallest-ever female pro. She turned pro at 19 but waited four years before her first victory: the Women's Western Open, deemed a Major at the time. A year later, she won the U.S. Women's Open at Atlantic City CC. In just over 11 years she garnered 38 LPGA titles. Then a drought set in and she retired from competition in 1981.
Sandra Haynie
(1943- )
Winner of 42 LPGA titles, including four Majors, Haynie joined the Tour in 1961, aged 18, and claimed her first victory just six days after her 19th birthday at the Austin Civitan Open in her native Texas. Her playing career, which ended in 1989, is a monument to fortitude. In addition to suffering from arthritis since the age of 33, she was dogged by numerous injuries.
Donna Caponi
(1945- )
Followed a successful playing career by brandishing a broadcaster's microphone to telling effect, on behalf of Golf Channel. This tough-talking daughter of Detroit won 29 times on the LPGA Tour, including four Majors, the first of which, the 1969 U.S. Women's Open at Scenic Hills, Pensacola, Florida, was also her maiden Tour victory.
Catherine Lacoste
(1945- )
In 1967, the 22-year-old daughter of seven-time Grand Slam tennis champion Rene Lacoste became the first (and to date only) amateur to win the U.S. Women's Open. She later won the U.S. and British Amateurs, but never turned pro. She is president of Chantaco GC in southwest France, built by her maternal grandfather, and still serves on the Board of Lacoste, the brand her father founded.
'Chako' Higuchi
(1945- )
Japan's first women's Major winner (the 1977 LPGA Championship). Higuchi turned pro in 1967, won 69 LPGA of Japan Tour titles and also the Colgate European Open at Sunningdale, England in 1976. Her feats paved the way for fellow World Golf Hall of Fame member and ex-softball star Ayako Okamoto (1951- ), who won 17 LPGA titles.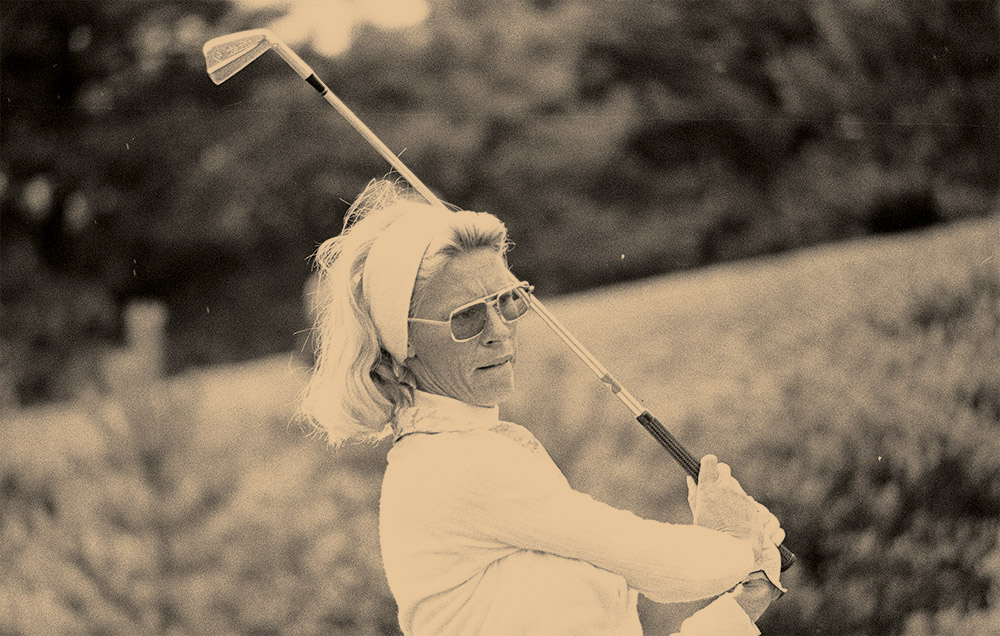 Judy Rankin
(1945- )
This charming lady enjoyed two equally successful careers—first as an LPGA member since the age of 17 and later, after claiming 26 titles on Tour, as a TV analyst and on-course reporter for the Golf Channel. A breast cancer survivor, her biggest victory came perhaps in the inaugural Colgate European Open at Sunningdale in 1974. Her win tally could have been much higher as she lost 12 of her 16 playoffs.
Beverley Lewis
(1947- )
The former Ladies' European Tour professional and occasional BBC golf commentator took "the most amazing phone call I've had in my life" when British PGA chief executive Sandy Jones rang to ask whether she would like to become the first female captain of the century-old body. The Englishwoman served in the role from 2005-06 and was acclaimed as a huge success.
Billy Payne
(1947- )
The chairman since 2006 of Augusta National Golf Club, home of the Masters and an erstwhile fortress of masculinity, succeeded where feminist activist Martha Burk failed by facilitating the admission of two lady members in 2012: former Secretary of State Condoleezza Rice and banker Darla Moore. Prior to running the world's most exclusive golf club, he was the brains behind the 1996 Atlanta Olympics.
Carol Semple-Thompson
(1948- )
In her 12th Curtis Cup as a player in 2002, aged 53, the grande dame of American ladies amateur golf secured victory over GB&I with a dramatic 27ft birdie putt. To say she was born into golf is an understatement—her father was a former USGA president and her mother was very much part of the hierarchy as well. She is one of only 11 golfers to win both the U.S. and British amateur titles.
Pat Bradley
(1951- )
Keegan Bradley's aunt was a star long before he entered the game. Having turned pro in 1974, she chalked up 31 LPGA titles including six Majors, three of which—the du Maurier Classic, Nabisco Dinah Shore and LPGA Championship—came in 1986. That year she came close to the distaff version of the Grand Slam, finishing fifth in the U.S. Women's Open, three strokes back.
Betsy King
(1955- )
One of the most consistent players of her generation, King joined the LPGA in 1977 and won 34 times on Tour, including six Majors. She also played in the first five Solheim Cup matches, but perhaps her greatest claim to fame is her charitable work for orphan relief agencies in former Soviet Bloc countries and climbing Mount Kilimanjaro to help relieve poverty in Africa.
Amy Alcott
(1956- )
Winner of 29 titles, including five Majors, Alcott carved niches for herself during her post-LPGA years as a course designer and an instructor. A pro at 18, her first win came one day after her 19th birthday on only her third Tour start. When she won her third Nabisco Dinah Shore in 1991, she initiated the tradition of jumping in celebration into the lake.
Beth Daniel
(1956- )
Twice U.S. Women's Amateur champion in the mid-1970s, Daniel joined the LPGA in 1979. Nine months later she won rookie of the year. Only one of her 33 Tour wins was a Major—the 1990 Mazda LPGA Championship at Bethesda CC, Maryland. Her final title, three months shy of her 47th birthday, came in 2003—24 years after her first—and made her the oldest winner in Tour history.
Patty Sheehan
(1956- )
Torn in her youth between skiing and golf as her chosen sport, it was the fairways' gain when she opted to go off piste. The last of her 35 LPGA wins over a 15-year span was her sixth Major, the 1996 Nabisco Dinah Shore at Mission Hills CC in Rancho Mirage. Today, the Patty Sheehan & Friends tournament aids charities across northern Nevada.
Ok-hee Ku
(1956-2013)
Whilst a South Korean name at the head of a leaderboard is now a common sight, it wasn't always so. The late Ok-hee Ku, who won 23 times from 1985-2005 on the LPGA of Japan Tour where she was mainly based, was the first Korean to ring up an LPGA victory when she won the 1988 Standard Register Turquoise Classic at Moon Valley CC in Arizona, thus unlocking a door that is now perpetually revolving.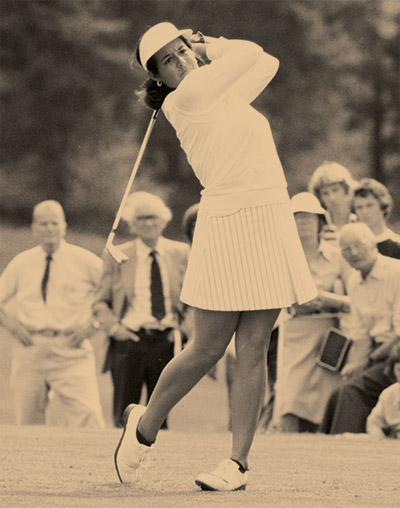 Nancy Lopez
(1957- )
With her ready smile and confident personality, this infectious New Mexican was the LPGA's first pin-up girl. After a stellar amateur career during which she tied second in the 1975 U.S. Women's Open at 18, she racked up 48 LPGA victories. It was the career highlight for England's Alison Nicholas when she held off her heroine down the stretch in the 1997 U.S. Women's Open at Pumpkin Ridge, Oregon.
Louise Richardson
(1958- )
This Irish-born political scientist changed the R&A's relationship with the fairer sex forever by the very fact that she's a keen golfer who also happens to be the first woman principal of St Andrews University. The 250-year-old "all male" club, guardians of the [British] Open and the Rules of Golf, belatedly took a hard look at itself in 2014, and the result was a long overdue vote to admit lady members.
Juli Inkster
(1960- )
This athletic Californian burst onto the scene with three consecutive U.S. Women's Amateur Championship victories from 1980-82. With nothing more to prove in the unpaid ranks, she turned pro in 1983 and has since won 31 times, including seven Majors. She has played on nine Solheim Cup teams, losing only one singles. The next hurdle of her career will be her role as captain in the 2015 match against Europe.
Dame Laura Davies
(1963- )
Despite not winning, 2014 has been a stand-out year for the larger-than-life English star. She has at long last accepted an invitation into the World Golf Hall of Fame and was dubbed a Dame by Queen Elizabeth II for inspiring girls to take up golf. The small matter of 84 titles, including four Majors, not to mention a record 12 Solheim Cup appearances, might also have had something to do with these honors.
Dottie Pepper
(1965- )
This feisty daughter of a Major League baseball player lived up to her maiden name in her six Solheim Cup appearances and 17 LPGA wins, which included two Majors. Her career was cut short by injury and she now works as an on-course analyst. Thinking she was off-air, she courted controversy at the 2007 Solheim Cup when Golf Channel viewers heard her dub the U.S. team "choking freaking dogs."
Suzy Whaley
(1967- )
"First" aptly describes this teaching professional and protégé of late instructor Jim Flick: First female to win a PGA section championship (Connecticut 2002); first to qualify for a PGA Tour event since Babe Zaharias (2003 Greater Hartford Open); first to serve on the PGA of America's national Board. First female PGA of America president one day, perhaps?
Kelly Tilghman
(1969- )
Following a brief career as a professional, she joined Golf Channel on its inception and became the PGA Tour's first female lead announcer in 2007. From 2006-08 she caddied for Arnold Palmer during the pre-Masters Par-3 Contest at Augusta National. Today, more than a dozen female golf reporters and presenters, among them Stephanie Sparks and Holly Sonders, are marching in her footsteps.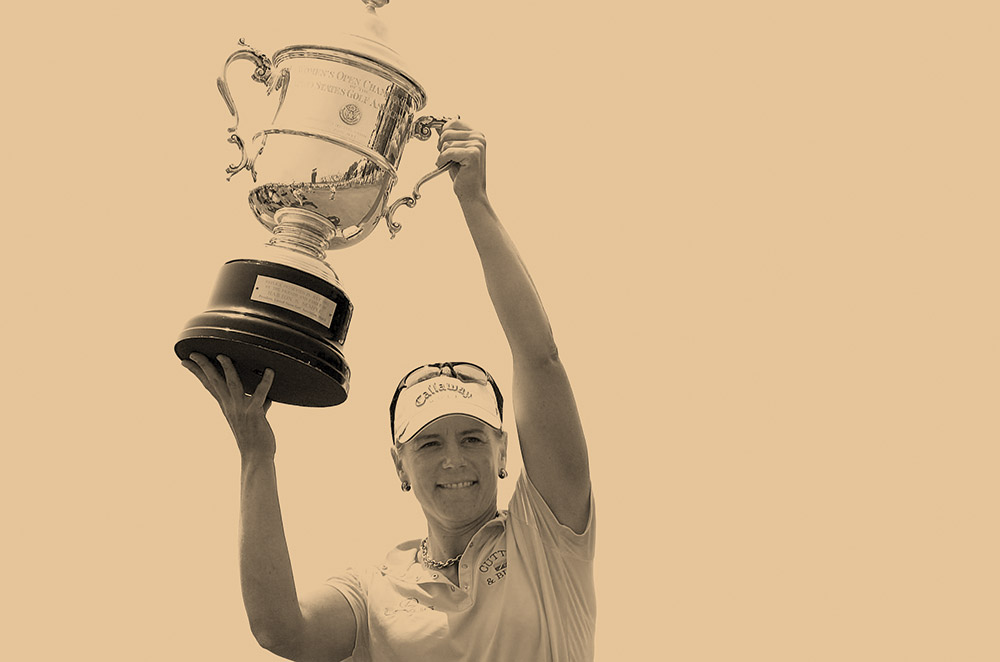 Annika Sorenstam
(1970- )
The LPGA's most prolific winner ever. From 1995, when she stepped out from the slipstream of fellow Swedes Helen Alfredsson and Liselotte Neuman to claim the U.S. Women's Open in Colorado, until her retirement in 2008, aged 37, she won 72 times, including 10 Majors. Despite having two children, she has stayed in the public eye via product endorsements, course design and her ANNIKA Academy.
Karrie Webb
(1974- )
Her tally of 41 LPGA victories over 20 years, including seven Majors, makes her the leading current player on Tour. Many of her successes have been in her native Australia and she has returned home each year to support the flagship events Down Under. In 2002, she passed on the chance to become the LPGA's first $2m prize winner in one season to run with the Olympic torch prior to the Sydney Games.
Se-ri Pak
(1977- )
Not the first Korean to win on Tour, but certainly the stand-bearer for her countrywomen since lifting two Majors—the McDonald's LPGA Championship at DuPont CC, Wilmington, Delaware and the U.S. Women's Open at Blackwolf Run, Kohler, Wisconsin—in 1998. Her total of 25 LPGA titles includes three other Majors, but her real legacy is the fact that up to a third of Tour fields these days are Korean.
Lorena Ochoa
(1981- )
This charismatic Mexican blazed like a comet across the LPGA's firmament, winning 27 titles, including two Majors, in a five-and-a-half-year window between May 2004 and October 2009 before calling time on her stellar career. Since then she has married, had two children, played golf only occasionally and devoted her spare time to the Lorena Ochoa Foundation, which funds a primary school in Guadalajara.
Natalie Gulbis
(1983- )
Golf's answer to Anna Kournikova, this blonde Californian has some game as well as the stunning looks that landed her on the cover of FHM. An LPGA player since 2002, she has only won once—at the 2007 Evian Masters—but she was good enough to play on three winning U.S. Solheim Cup teams. Many contemporaries have emulated her by posing for glamor shots, most recently "Sexy" Lexi Thompson.
Michelle Wie
(1989- )
Creamer, Pressel, Lewis and Kerr might beg to differ, but the No.1 attraction in women's golf today has to be Wie. The tall, lithe Hawaiian has written her own headlines since competing on the (men's) PGA Tour at the age of 14. Strangely, it took her nearly a decade to find her feet on the LPGA Tour, but her 2014 U.S. Women's Open triumph at Pinehurst signaled that she's truly come of age.
Kate Upton
(1992- )
Whatever their on-course abilities (and some are quite good), golfing models like Kate Upton raise awareness of the women's game, and we think that's a good thing. Mr. Palmer appeared with Upton in a photo shoot this year, but there are others: the long-hitting Jodie Kidd, ever-lustrous Cindy Crawford, Dustin Johnson's squeeze Paulina Gretzky, Angie Everhart, Kathy Ireland, and quite a few more.