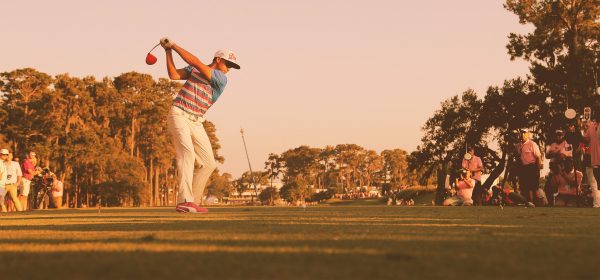 Fowler closing in on major success
Professional athletes are accustomed to taking the darts of media and public criticism. It goes with the job and anyway, most of the arrows bounce off toughened rawhide. But when anonymous criticism is published and attributed to fellow professionals – to the guys you tee up alongside every week, with whom you share locker room humour and clubhouse buffets – the jabs can catch a nerve.
And so it was, three days before the first round of the 2015 Players Championship at TPC Sawgrass in Jacksonville, that Sports Illustrated published survey results showing that 24 percent of PGA Tour golfers rated Rickie Fowler as the most over-rated golfer on the circuit, tied with Englishman Ian Poulter.
Bubba Watson came in second on 12 percent, by the way. Yes, Bubba Watson, winner of two Masters tournaments in the past four years. Just a one-track pony. To be sure, there are peculiarities in the survey results.
Despite becoming a star of American match play golf in the amateur Walker Cup and subsequently in the Ryder Cup, the ammunition for Fowler's detractors was provided by a record showing just a single victory in four and a half years on the PGA Tour (the 2012 Wells Fargo Championship) since turning professional in 2009.
Never mind that he became only the third golfer of the modern era to finish all four majors in the top-five in one year, in 2014, a feat shared only by Jack Nicklaus (1971, 1973) and Tiger Woods (2000, 2005). This achievement is double-sided though, as Nicklaus and Woods both triumphed in at least one of those major championships in each of their top-five sweeps, whereas Fowler did not.
Fowler led during the final round at Valhalla amid the most exciting finale to a major championship last year, in the PGA Championship. As dark, forbidding storm clouds rolled along the Ohio River Valley and over the city of Louisville, Fowler couldn't clinch the putts to keep up with Rory McIlroy though, who won his fourth major title. Fowler finished two shots behind and found that each major miss was more painful than the last.
At Valhalla I really felt I could go out there and win it. It stung.
"The PGA is the one that hurt most for me in the majors last year," he reflects in an exclusive interview with Majors. "In the first three it was a lot of fun to be in great positions and to have great finishes, but at Valhalla I really felt I could go out there and win it. It stung. Still, to look back on the year, it was pretty awesome through the majors and something I can be proud of.
"Rory played great in the PGA. He was a deserving champion and right now he is the best player in the world. I'll see if I can sneak one away from him at some point."
Rickie's retribution
Fowler's past achievements or shortcomings—be they half full or half empty—were given a fresh perspective by the time the 2015 Players Championship had finished on May 10, six days after those survey results were published and once the 26-year-old from California had completed one of the most dramatic late charges to victory imaginable.
Not prepared to accept just another strong finish, Fowler played the final six holes at TPC Sawgrass in six under par to steal the clubhouse lead. Six under par over one of the most treacherous stretches in American golf. Then he outlasted Sergio Garcia and Kevin Kisner to claim his second PGA Tour title against one of the strongest fields in the game and collect the biggest paycheck of his career ($1.8 million).
Some might argue that's over-paid, but Fowler is unlikely to be tagged as over-rated again soon.
"If there was any question," said Fowler, holding his Players Championship trophy, "this right here answers anything you need to know."
Fowler's last four holes in regulation at Sawgrass will be best remembered. He finished 3-3-2-3—birdie, eagle, birdie, birdie—to close his final round of 67, the low score of the day. Since hole-by-hole tracking began on the PGA Tour in 1983, no tournament winner had ever finished the final four holes in five under par.
In the playoff with Garcia and Kisner, Fowler had to revisit the 137-yard 17th hole with its green all but surrounded by water—the signature hole at Sawgrass—twice more. In three visits to the hole on the Sunday he birdied it three times, and five times out of six for the week. "Big thanks to 17," said Fowler.
He admits that the previous single victory to his name had become a burden: "I was always looked at as only having one win on tour, and I needed to put myself in position to win more often. I challenged last year but wasn't able to end up as the last guy standing. It feels good to win again, and I'm hoping to be back in the same position more often.
"If anything, typically my own expectations are the highest"
"If anything, typically my own expectations are the highest," he adds. "I set my goals and focus on them, and how I want to play. I don't worry about whatever the outside expectations might be."
At home on the links
For a tanned dude from the American west coast who looks as if he should be surfing off Malibu or skateboarding at Santa Cruz, Fowler is pretty good at playing the brand of links golf posed by the Open each year, the type of golf they used to play in tweed jackets and flat caps.
On his Open debut at St Andrews in 2010, Fowler emulated Woods in making his way around the Old Course without his ball dropping into a single bunker over 72 holes. Unlike Woods – who avoided all sand in storming to a record-setting victory in 2000 – Fowler stayed out of the traps but shot 79 in his first round.
Rickie Fowler
USA
Born: December 13, 1988
Turned pro: 2009
Professional wins: 3
Best finish in each major:
Masters T5 (2014),
U.S. Open T2 (2014),
Open T2 (2014),
PGA Championship T3 (2014)
"The key to links golf is staying out of the bunkers," he says. "I did a very good job of that in my first Open at St Andrews, but 79 is really a high score when you have not even been in a single bunker. I shot 79 the hard way."
There must have been some gorse prickles in Fowler's slim-fit trousers by the end of that day.
"I shot 79 when it was windy," he contends. "I actually played pretty decent until I made a triple and a double coming in, just a couple of mistakes at a bad time. Then I played well in a bit of wind on the Friday to make the cut and I played very well over the last two rounds. In the end it was a nice way to start my Open career."
Fowler posted 79-67-71-67 that week, finished 14th, and then reached a tie for fifth at Royal St George's in 2011, showing more impressive guile and patience amid the wind and rain and odd bounces of St. George's.
With a swing tightened up by Butch Harmon over the winter of 2013, Fowler finished runner-up to Rory McIlroy in the Open at Royal Liverpool last year, and the world number nine is now secure among the pre-tournament favorites not just at the Home of Golf, but at Chambers Bay and Whistling Straits too.