Golf and gimmicks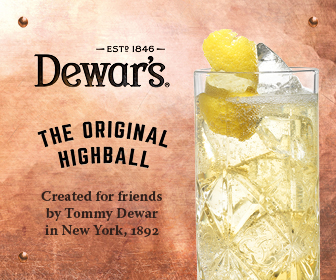 Golf has a tradition—one that is peerless among all sports—for strange training aids and contraptions
All photographs supplied by Old Golf Images (oldgolfimages.com)
Golf attracts whacky inventors. Always has. It must be because it is such a difficult sport to learn to play well for most of us, and because it is so addictive. Addiction blurs judgement, hampers reasonable decision-making, and there is always someone ready to press a fast buck from golf's vulnerable army of wide-eyed game improvers.
There are people who see fortunes in the golf market but usually the reality is that fortunes are lost.
We have dug deep into the archives to find evidence of some of golf's earliest training aids and gimmicks. They mostly look ridiculous but this is not to pretend that strange golf products belong only to a bygone era. It was Spring 2011 that Under Armour introduced a golf mouthguard. True story. Sorry Under Armour, but the marketing verbals were shameless, boasting of "jaw-dropping technology" and how this "Performance Mouthwear" was "powered by ArmourBite Technology".
It ranks among the strangest product launches in the history of golf. Writers dutifully sat through clubhouse presentations to hear how a golf mouthguard would relieve tension by preventing teeth from clenching. Journalists were fitted with mouthguards and headed to the tee. Have you ever tried to hold a conversation while wearing a mouthguard? It's not recommended, so between shots journalists would remove their mouthguards and walk up the fairway holding the saliva-coated item in their hand. Then they would replace the mouthguard to play a shot.
Ah, with lower teeth protected you could feel the tension just drain away. Forgive the sarcasm.
The only "power" in these $50 rubber mouthguards—yes, an indefensible $50—came when they were kicked into the trash by the third tee. Bite that.

Restraining Order
Golf in shackles
This one is from the 1920s and we are not sure if the cage is designed to encourage weight transferral or limit it. Either way it looks uncomfortable, and why take the picture in a grass bunker?

At your own risk
Looking for a straight answer
This British invention from 1945 was designed to eliminate hooks and slices. So the Holy Grail of golf. It was more likely to take your eye out.

Electronic age
Mind the chandelier
Could this be the world's first golf simulator? Full respect. Firstly we love this golfer's awesome position at the top of his backswing and intent in his face, ready to unload it all and kill the range ball. And that's not a vending machine on the right, but the "Electronic Golf Computer". (We hope the back of the net is not too close to the lights.)

"Skil Putt"
Post-war prosperity
So much to love in this picture: we want a "Skil Putt" in the Kingdom office, complete with the "KEEP OFF THE GRASS" sign. Yet at this Oregon show the Singer Slant-O-Matic stand in the background—flogging sewing machines—is the real crowd draw.

Following footprints
Hollywood cover-up
Such a contrast in this photograph from 1935: the beauty and poise of Hollywood siren Polly Rowles on the right, yet a foot-placement sign on the left that would repel any newcomers to golf in an instant. Or maybe they are dance steps?

Dialled in
On the number in 1921
Your guess is as good as ours but we suppose this machine is designed to measure power off the tee. But why the scarf?