Justin Thomas: Third generation professional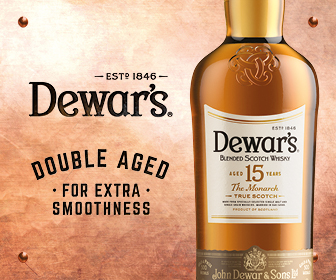 Brian Wacker reports on the compelling rise of Justin Thomas, the son and grandson of pro golfers who is now a major champ, headline act and the toast of Kentucky
When Justin Thomas was eight years old he won his first golf tournament, a 12-and-under junior event at Sun Valley Golf Course in Louisville, Kentucky. His parents wanted something as a memento so they decided to keep the ball, marking it with the winning score, the date and the name of the course. Justin's dad, Mike, threw it on a shelf in his office.
A couple of days later, Thomas won another tournament. And another. Within a few weeks, the shelf count was up to half a dozen balls.
"It just happened," Mike Thomas said of a collection that has since grown to over 130 balls following a 2016-17 campaign on the PGA Tour in which Mike's son won five times, including his first major at the PGA Championship at Quail Hollow, captured the FedEx Cup and was named Player of the Year. His season also included a 59 in Hawaii and a 9-under 63 in the U.S. Open at Erin Hills to break the record for lowest score in relation to par in a major. Justin's dad found a place for those balls, too.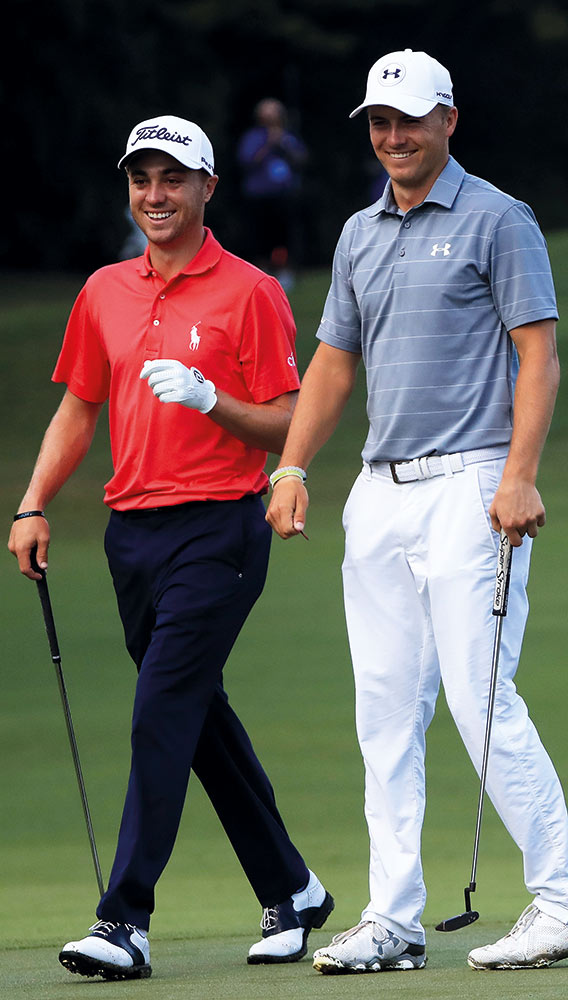 Said the elder Thomas, "We didn't have any idea that it would become a thing."
That thing, which includes a box containing balls with which JT has made holes-in-one, is on display inside the golf shop at Harmony Landing Country Club in Goshen, a small suburb nestled along the Ohio River 20 miles northeast of Louisville, where Justin's dad has been the head pro for nearly three decades. It's also where Thomas first honed his skills.
The first time Thomas picked up a club—a MacGregor persimmon 2-wood that his father had cut down to child size—he was just 18 months old. Some of the first words out of his mouth were "bag of balls," and as soon as he could walk Thomas tagged along with his father whenever he could. Mike often asked Justin if he wanted to go to the swimming pool or to play basketball. Other activities were secondary—golf was an obsession for Mike and his wife Jani's only child.
"I played other sports; I played basketball through middle school," insists Justin. "But I wanted to be like my dad. I was around him and around the golf course my whole life."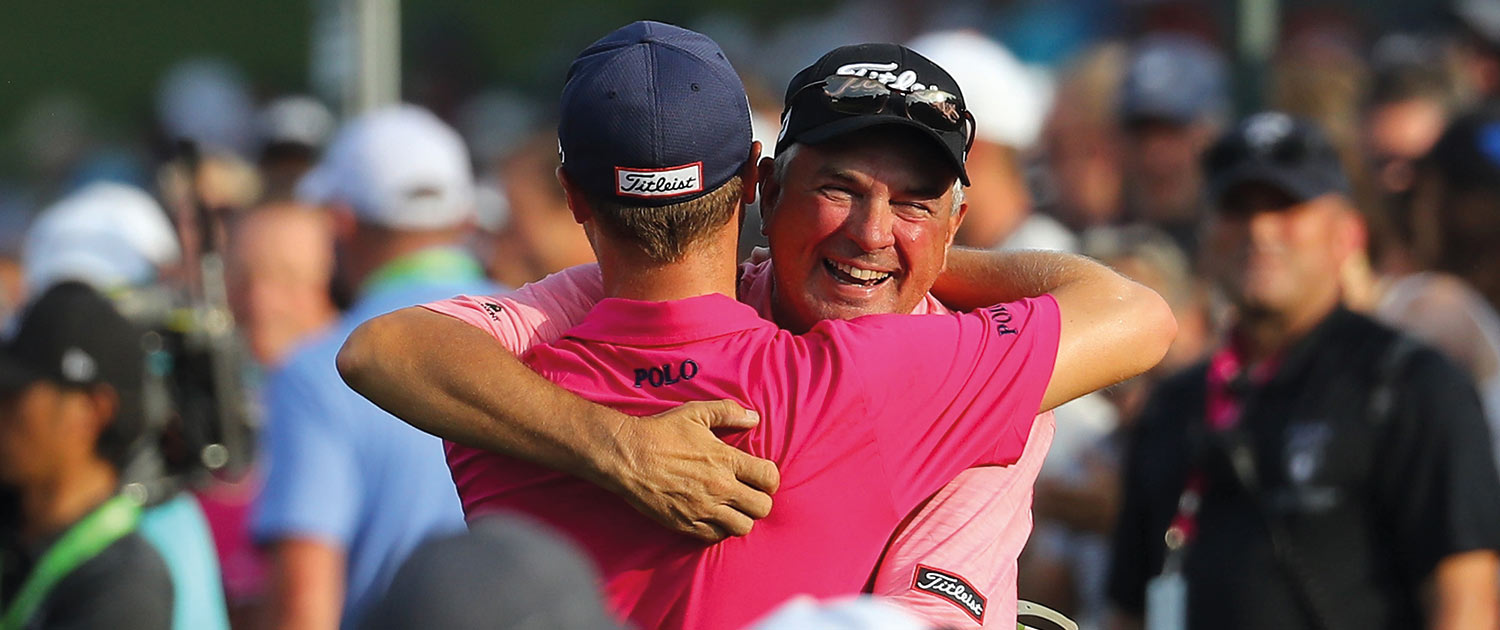 By the time he was seven, Justin would often call on his way home from whatever tournament he had just finished. He wanted to go play nine holes with his dad. This led to a lot of late-night dinners for the Thomas family. It also led to rapid development for Justin, with his dad providing the guidance. Most of their lessons would last just 10 or 15 minutes, in part because his dad had a busy schedule teaching and competing and because Mike didn't want to be overbearing or pushy, but they took hold quickly. Not that Thomas needed any pushing. He was all-in from early on.
It was at the same time that Thomas also remembers being in the clubhouse at Valhalla when Tiger Woods battled Bob May at the 2000 PGA Championship. The autograph he wanted that week? It wasn't Woods', but that of golf's all-time major winner Jack Nicklaus.
Golf was in Justin's DNA. His grandfather Paul Thomas was the head professional at Zanesville Country Club in Ohio for more than 25 years and played in the 1962 U.S. Open at Oakmont, when Nicklaus won his first of 18 majors with a playoff victory over hometown hero Arnold Palmer. Later, Paul Thomas was paired with Palmer in a Senior Tour event, and there's a photograph of Palmer and the eldest Thomas hanging on the wall in the golf shop. Justin's dad is also a longtime PGA of America professional who in his early years traveled golf's mini tours before turning his attention to teaching.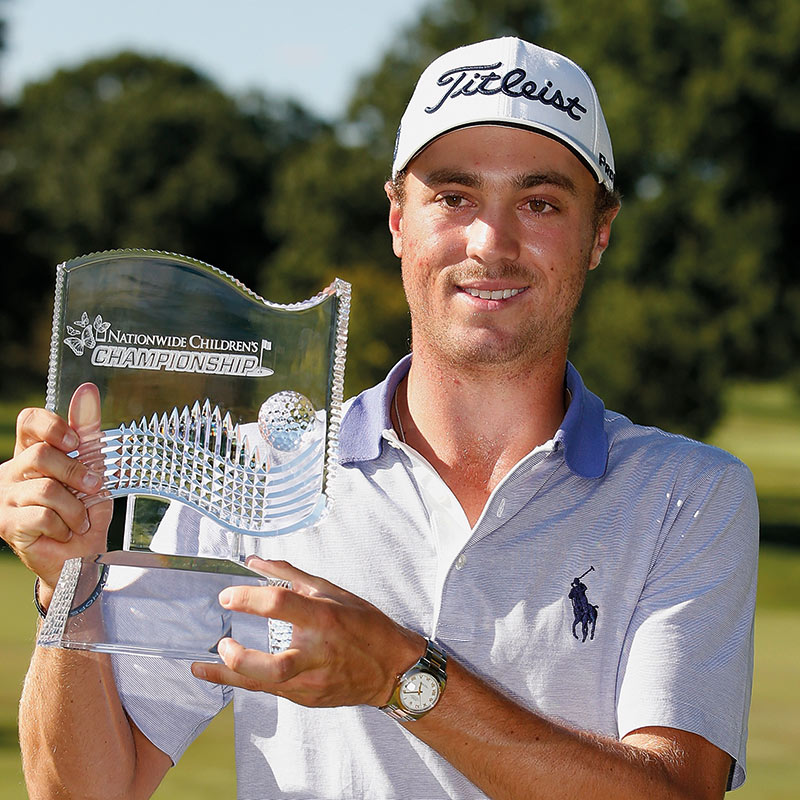 "My grandparents would always come to Kentucky from Columbus and I spent a lot of time playing with my grandpa and my dad," Thomas said. "My grandpa would share stories of hustling people for money back then when the paychecks weren't what they are now. It was just really special and I'm still really close to him.
"The best piece of advice he gave me was he always used to say, 'some days it's chicken, some days it's feathers.' It's very cliché I guess but the point was there are days when things go your way and days when they don't."
Plenty has gone Thomas' way, and it wasn't long until the chicken dinners far out-numbered the feather pillows.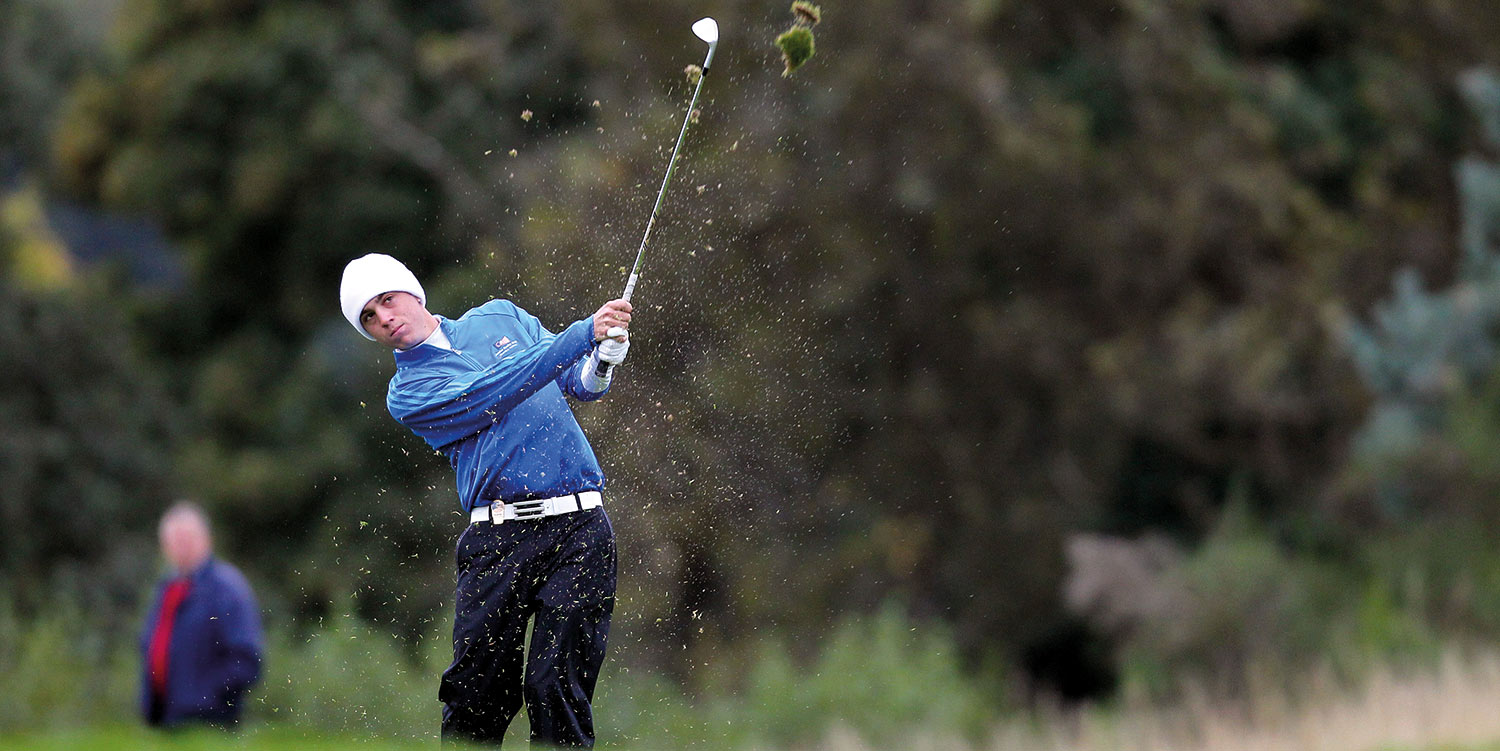 Swimming with the Tide
As a teenager, he won three times on the AJGA circuit and twice earned Junior All-American honors. He also made the cut in the PGA Tour's Wyndham Championship in 2009 aged 16. When he got to the University of Alabama in 2011, he became the first player in the school's history to win his first career start. He took home five more titles that year and was named college golf's player of the year. The following year he helped lead the Crimson Tide to the national championship before going on to represent the U.S. in the Walker Cup.
It was little wonder that Thomas never considered doing anything else for a career.
"When you're young you think you can do anything," he says. "When I was winning tournaments, doing anything else never entered my mind."
Signs that he could win were there even earlier.
"When he got to the finals of the U.S. Kids national tournament, that was like 'Wow,'" Thomas' mom Jani says. "That was the first time he experienced playing kids that were outside the state and you thought maybe he could play and compete in national events."
"I never projected out what he was going to do," Thomas' dad added. "He just consistently surprised me. For me, there wasn't one moment, there were 20 or 30 moments. When he won six tournaments in college as a freshman, we were like 'Wow, he's really good.'"
Thomas turned pro in 2013 and earned his card for the Web.com Tour via qualifying school that December. The following summer, he captured his first professional tournament at the Nationwide Children's Hospital Championships and ended the year third in the Web.com Tour finals to secure a PGA Tour card for 2015.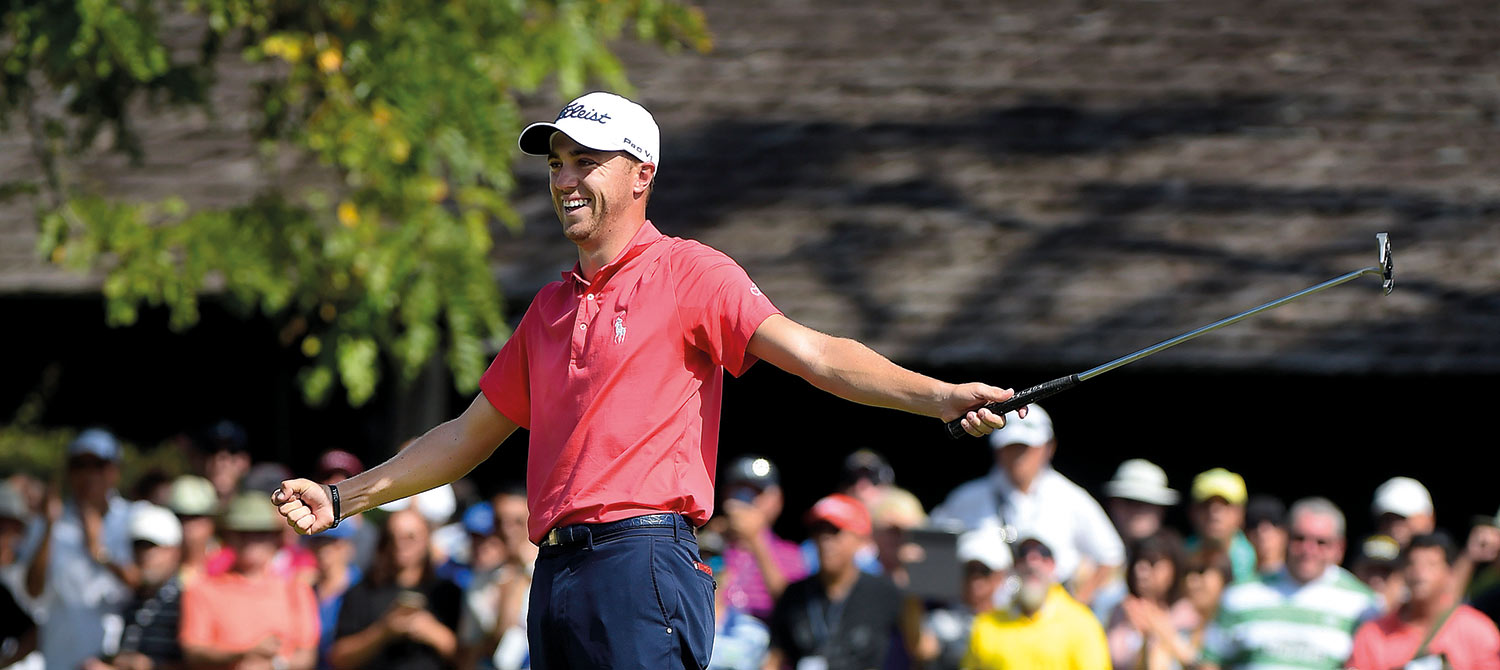 By this time he'd developed into one of the game's best ball-strikers and, despite being slight in stature at 5-foot-10 and 140 pounds, one of golf's longest hitters. The latter stemmed from his early days when as a child he was too small and too short to generate enough power to reach the green in regulation on any given course. Thomas' swing-out-of-his-shoes move had the unintended benefit of becoming something that he could trust.
But despite seven top-10s and finishing second in the Rookie of the Year voting, Thomas felt the burden of expectation. Part of a vaunted high school class of 2011 that included Spieth and Daniel Berger, among others, he watched as Spieth—whom he had grown close to and competed against regularly since the two played against one another in the Evian Junior Masters a decade earlier—reached superstar status after winning the first two majors of 2015 and had a healthy stab at completing the Grand Slam.
Thomas also grew frustrated because he had thrown away a handful of opportunities to win. So he took Nicklaus up on an offer made when he first moved to Florida, to call if he ever needed anything. Nicklaus invited him to his house in Palm Beach and the two talked for nearly three hours. There was one big takeaway that stuck with him.
"I had the same game plan when I was playing bad as when I was playing good; being just as aggressive, hitting at every flag," Thomas said. "You can't do that. When I'm playing bad I need to just hit it on the green. I remember that talk a lot."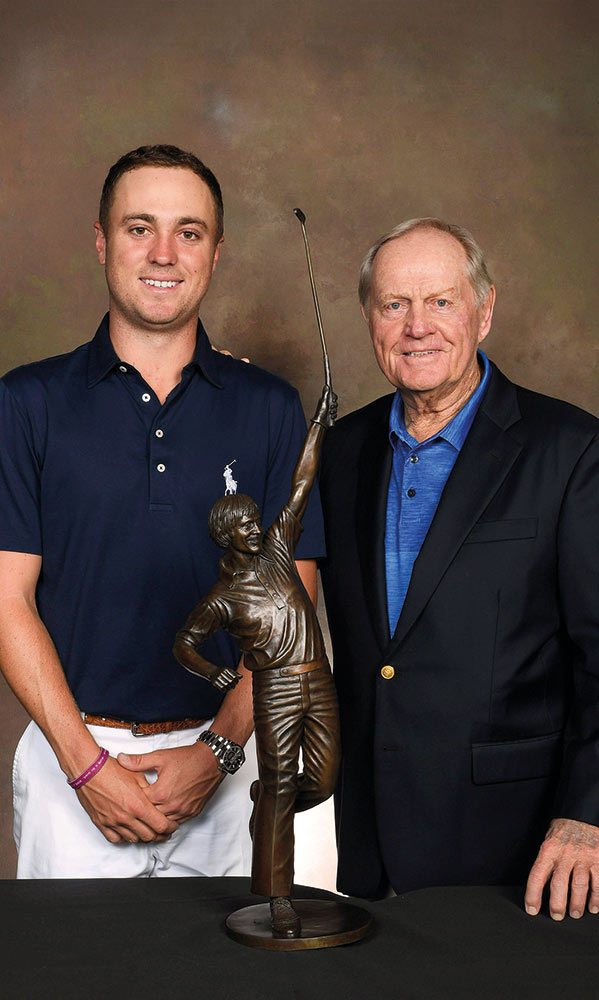 Coming from Nicklaus it's impossible to forget. The success of Spieth also helped.
"It was maybe a little frustrating sometimes seeing friends and peers my age do well," Thomas said. "It's not like I wasn't cheering for them—it was because I felt I was as good as them."
Last year, he proved it. He opened with back-to-back wins in Hawaii, then put on a blistering performance at Quail Hollow to win the PGA Championship. He added a FedEx Cup Playoffs victory at TPC Boston and capped off the year with one more victory at the CJ Cup in Korea.
"It started to sink in a little in the off-season and with going to sporting events where players [from other sports] wanted to meet me," Thomas said, who added the Honda Classic to his honor roll in February and leads the PGA Tour's FedExCup ranking at the time of writing. "That's something I wasn't used to. It was cool."
At one point, he also reached out to his good buddy Spieth on how to handle the newfound stardom.
"It was just more from the expectations standpoint," said Thomas, who has really been blessed with the finest mentors throughout his life. "I understand there's going to be a lot more not only from fans and peers, but from you all and I'm probably going to be reminded of that quite often, so I just have to deal with it."
It's a good problem to have.