Olympic level: The Riviera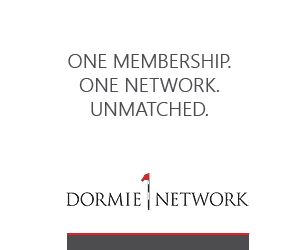 It begins when you make the turn off of Sunset Boulevard and the gates of the Riviera Country Club come into view. Pass through them and you enter a world long inhabited by presidents, movie stars, pro athletes, team owners, captains of industry and some of the greatest golfers in the history of the game. Since the Riviera opened in 1927 in Pacific Palisades, all of those and more have walked through its entrance, crossed its impossibly clean marble floors and stepped onto the rear patio to stand, awe-struck by the view over the club's legendary golf course. The feeling is incomparable. This is Hogan's Alley, where Ben Hogan found so much success. This is where a 16-year-old Tiger Woods made his pro debut, shooting 72 and sitting 8 back by the end of day one at the 1992 LA Open. And this is where the City of Los Angeles came when it wanted to showcase its greatness to the world in the 1932 Olympic Games, staging equestrian events at a center where a young Elizabeth Taylor would later learn to ride before appearing in National Velvet.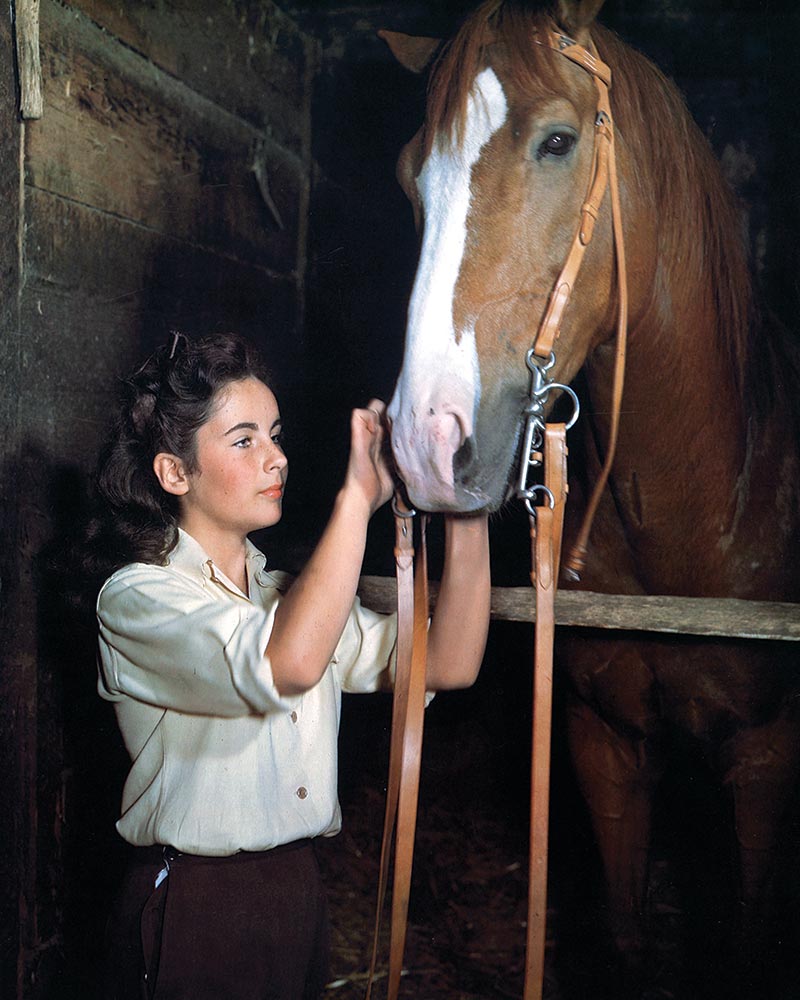 Again set to host an Olympics, the 2028 Summer Games, Los Angeles is turning to Riviera once more, this time for golf. As a true test of the game, few courses can match Riviera's combination of sophistication and fight; and as an example of a world-class stage on which great moments are guaranteed, there is perhaps no better venue for Olympic golf.
"We have to wait 11 years, but it's going to be incredible," says Michael Yamaki, who runs the club as Riviera's corporate officer. Yamaki points out that Riviera has a long tradition of hosting complex events and tournaments, and that it's well prepared for the Games already. "The infrastructure you need, the logistics of it all, organizing volunteers and things like that… I think people don't always recognize how hard it is to put on a tournament, but we're very good at that."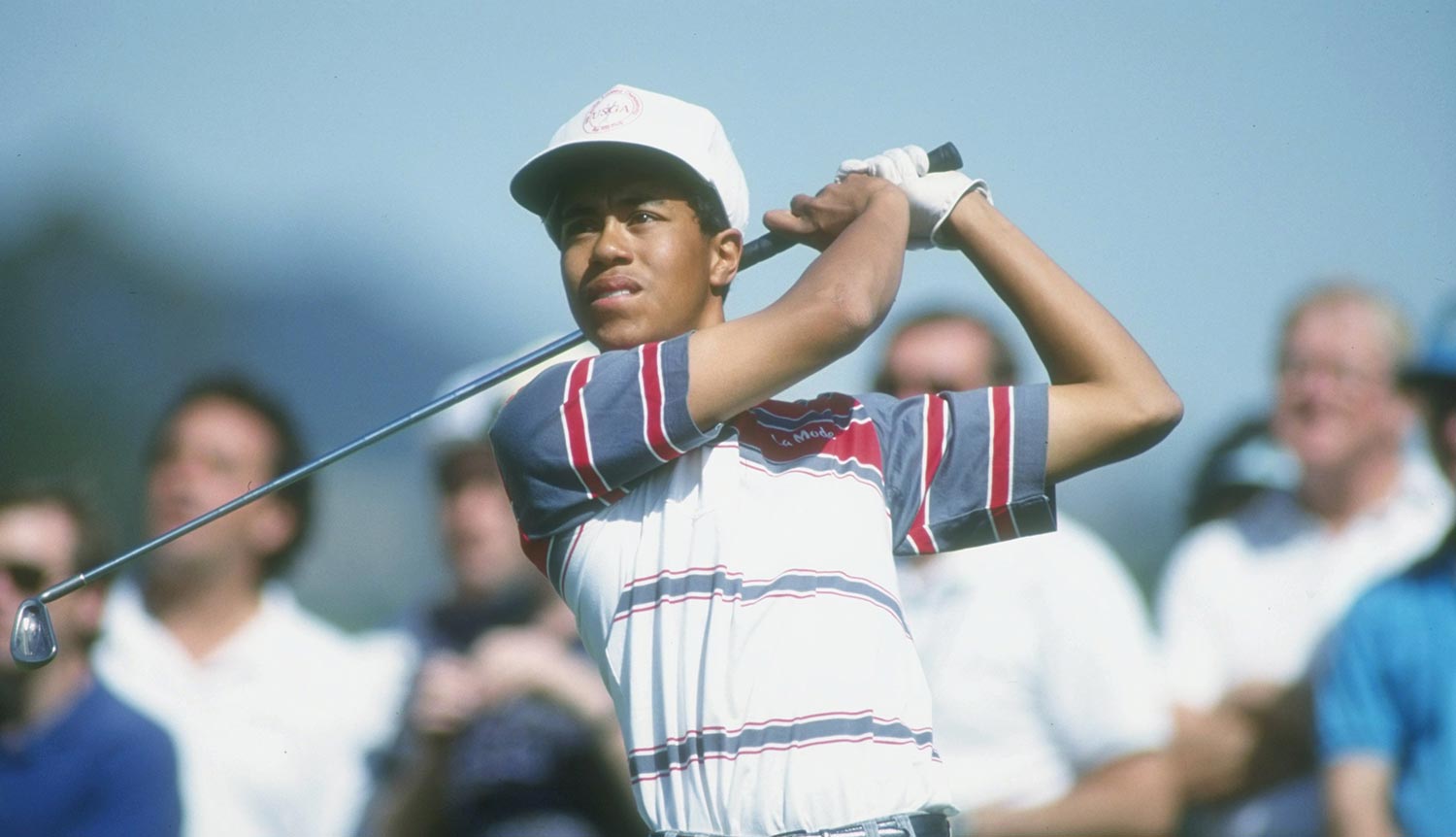 For evidence, look no further than the 117th U.S. Amateur in August. Not only did the tournament go off without a hitch, but it added to Riviera's lore in terms of drama. Starting the second round of the 36-hole finale, 21-year-old University of Texas senior Doug Ghim was one down to 19-year-old Clemson freshman Doc Redman, with the golfers shooting 67 and 66, respectively. By the 34th hole, though, Ghim was two up and set to win, and his 3-wood on the par-5 17TH set him up for birdie to close.
Redman was facing a 60-foot downhill putt for eagle—his only chance to stay in it. Incredibly, he came through. Redman followed his eagle with a masterful birdie at 18 and the tournament went to a playoff on the historic 10th hole, which Redman clinched. Classic drama. With both players headed for the Masters after their exceptional match, this year's Amateur is regarded as one of the greatest in recent history, and as much as it was a showcase for the competitors' skills it was a testament to the dynamism of Riviera's beautiful, dangerous course.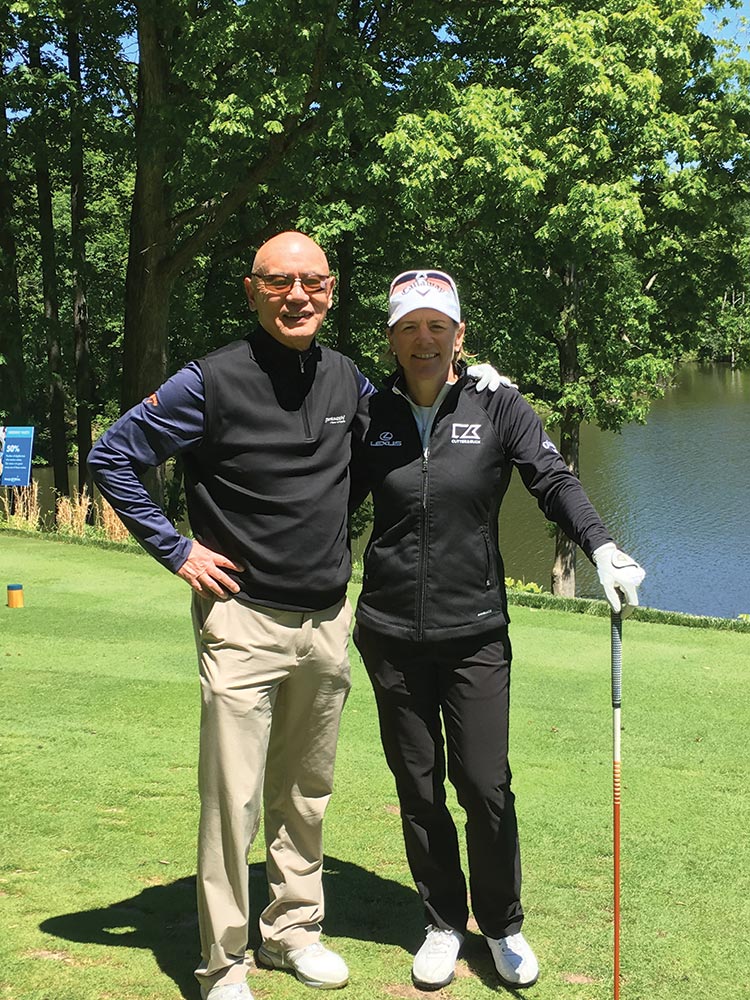 "The course is so subtle," Yamaki says, "and people try to overpower it sometimes. It beats them up."
Taken as a whole, Riviera's course is a beautifully paced, flowing round of golf. Examined more closely, the whole is composed of some rather remarkable pieces.
Standing 75 feet above the fairway on the tee at the first hole, "it looks like you could hit the ball a mile, right?" asks Yamaki, and he's not wrong. It's a breathtaking opening hole, with the added factor of having each player's name announced as they step to the tee. It's an enjoyable surprise for guests and first-timers, but combined with the intimidation of teeing off on one of the world's most iconic courses, it can also be rattling: "I've seen people top the ball, completely blow it," says Yamaki, smiling. "And I tell them, 'no mulligans!' You've got to play it."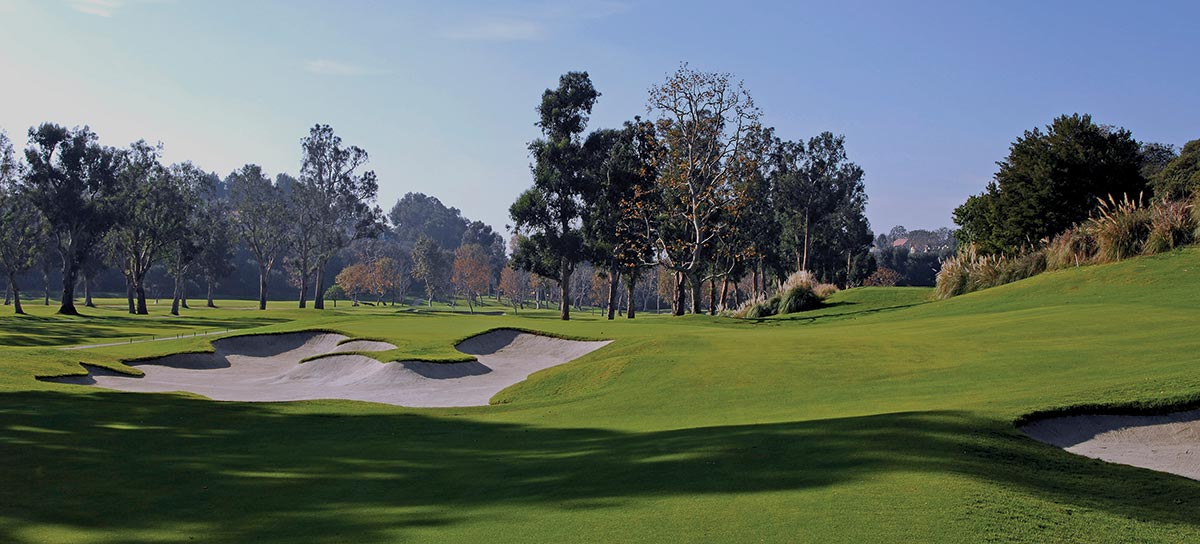 Hole 1 is incredible, as is the legendary Hole 18, one of golf's greatest finishing holes. A 475-yard par-4, it features a blind tee shot to an elevated fairway and then a tricky shot to the green, just below the clubhouse. But if the opening and closing holes are amazing, as one would expect, holes 9 and 10 are no less so. A longish par-4 at 458 yards, Hole 9 has one of the club's toughest approach shots, while Hole 10 is often regarded as Riviera's finest, an impossibly complex conundrum that leaves the best pros second-guessing themselves on repeat visits.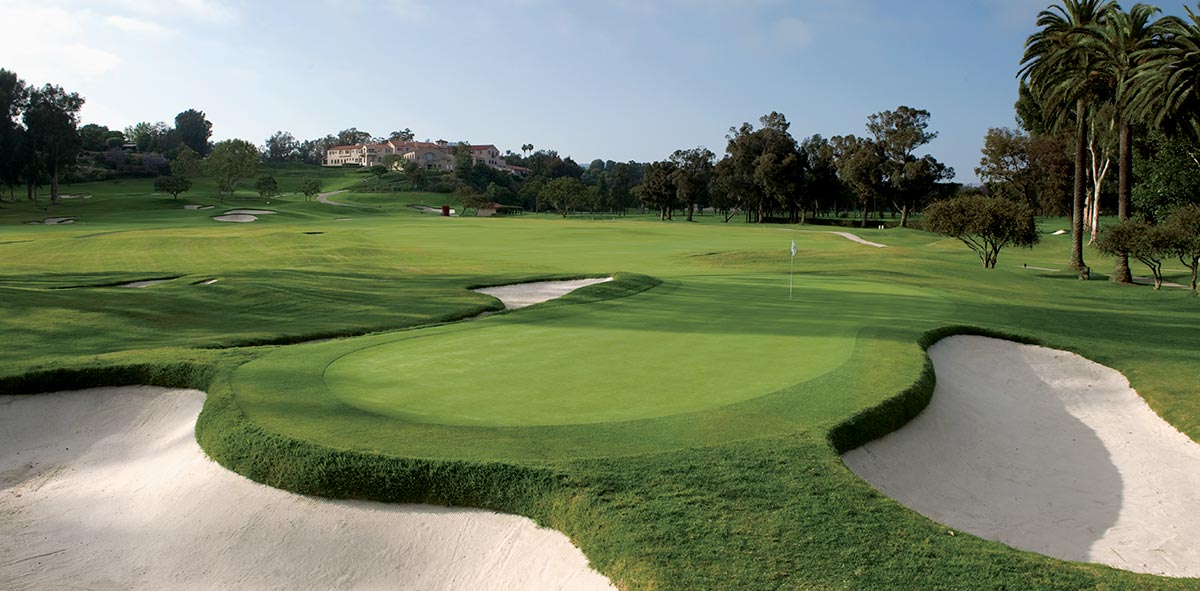 "Say you only played nine," Yamaki says. "So you finished up on 9. No.9 is equally as good as 18. And then, say, you started off on 10 instead of 1. You're starting on another world famous hole. We have pretty much four iconic opening and closing holes, and there aren't too many courses with that."
Ben Hogan called Hole 4 "the greatest par-3 hole in America." Hole 5 is regularly studied by course architects for its brilliant design. The pot bunker cut into the green on Hole 6 is one of the most recognizable and oft-discussed features on the PGA TOUR. And so on, with each hole revealing another great design or key point of history. Humphrey Bogart used to relax under the large sycamore on Hole 12. Katherine Hepburn rolled-in a 15-foot putt on 18 in the movie Pat and Mike. Dean Martin, Jack Nicholson, Douglas Fairbanks and stars of every era have played here, and continue to do so, along with luminaries like President Obama, who visited recently. And going way, way back, during construction, developers found cannonballs in the trees on what is now Hole 16, purportedly shot as target practice from the ships of 16-century explorers Juan Cabrillo or Hernán Cortés.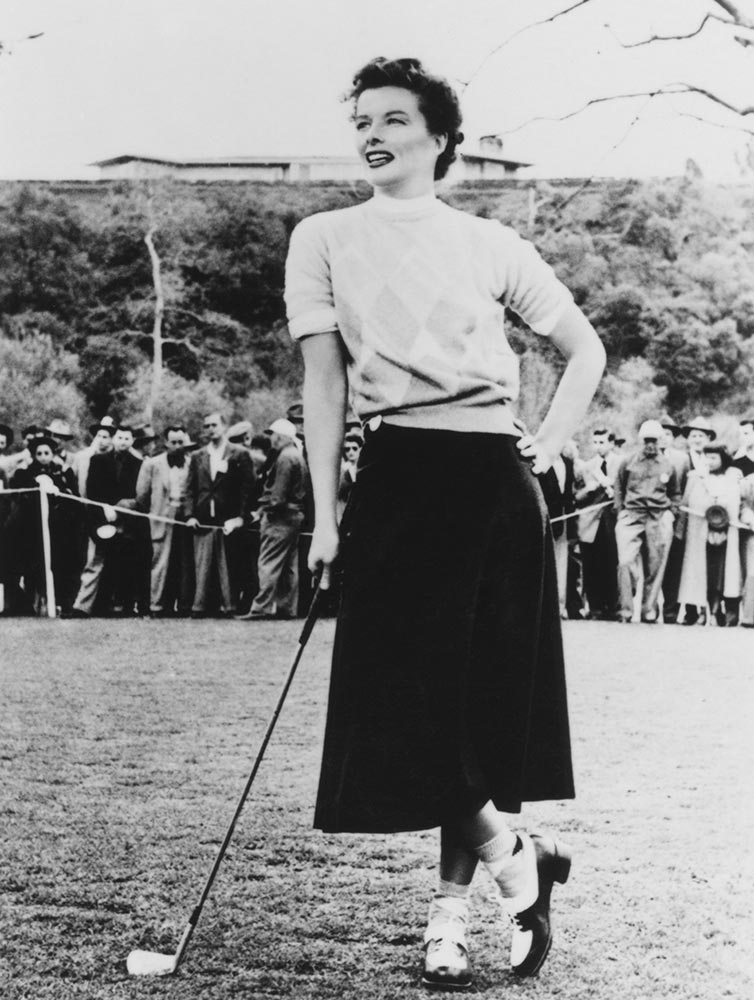 "The sense of history… It adds something to your experience here because you know every great golfer and so many others have been on this course," Yamaki explains. "When you walk up 18, every great golfer has walked up 18 and talked about what it's like to come back toward the clubhouse with that amphitheater and with all the fans and the energy. There's a magic to this place."
That magic is on display every day for Riviera's 300 or so members and their guests, and in 11 years it will be showcased to the world again as the site of what is sure to be an incredible Olympic Games. More than just reinforcing Riviera's reputation as one of America's crown jewels, the Games will benefit from the club's legacy of integrity and high standards, which complement the best of golf and the best of international competition.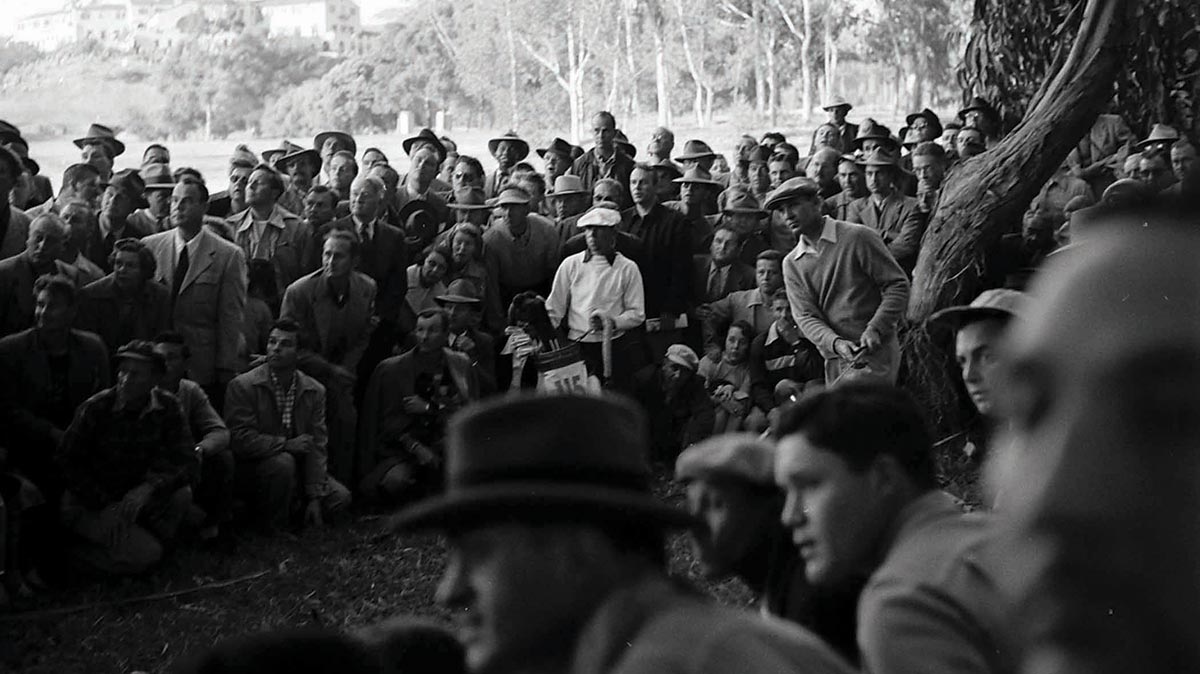 "The Olympics give everyone a dog in the fight," says Yamaki. "And that's what's often missing in golf, in professional golf. You're looking for your flag going back and forth, right? That's what the Olympics can do for the game: even someone who doesn't know anything about golf will be rooting for his or her country, to see their flag…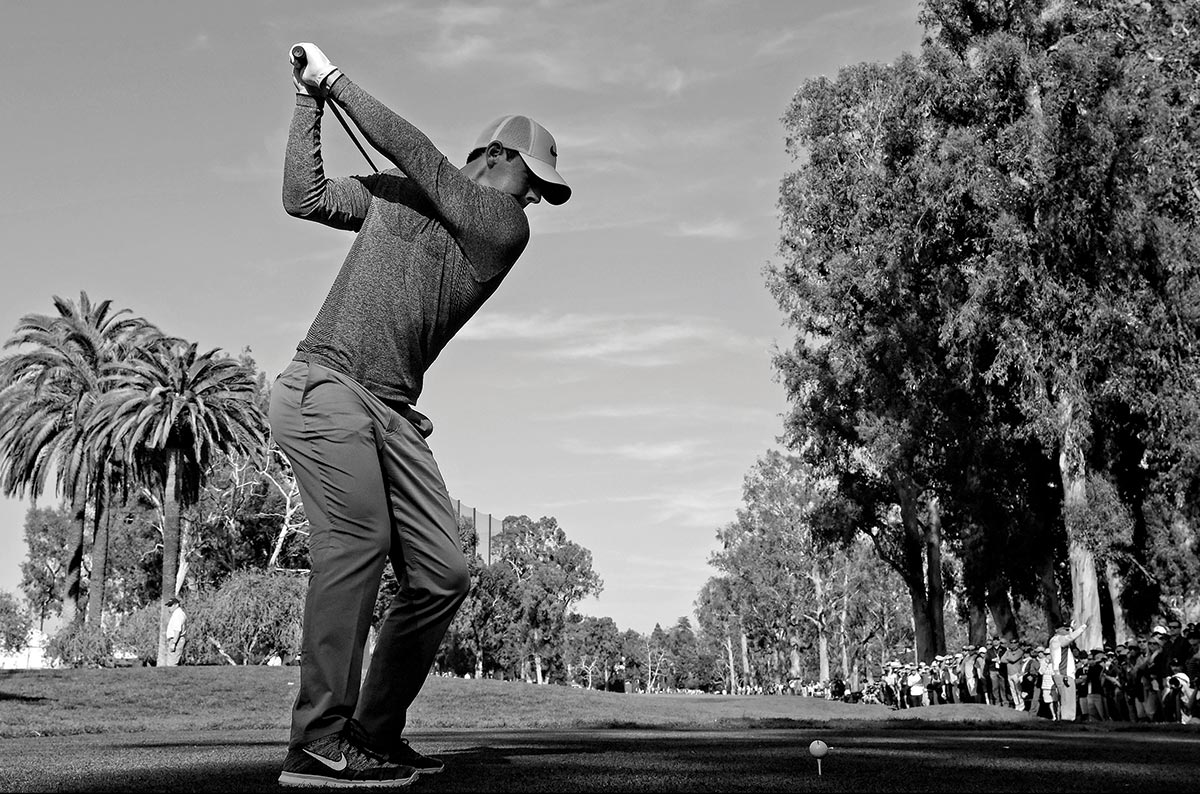 "When Rory McIlroy came here, he wrote me a letter and he said, 'We don't get to play on courses like this very often.' In the UK and across Europe, they know this course. And I'll tell you, in the UK, I remember a guy went back and his friend says, 'Where did you play golf?' He said 'I played at Riviera.' And the guy said, 'THE Rivera?!' And it made him so proud. In Asia, it's the same thing; we're pretty much one of the few courses in the United States where everybody at least has heard of the course. I think there are very few months out of the year that Riviera is not named in some publication. We get a mention in something like 10,000 different books that are written on golf. I think that's why it's such an emotional experience for people to play here: wherever you go around the world, someone will talk about Riviera."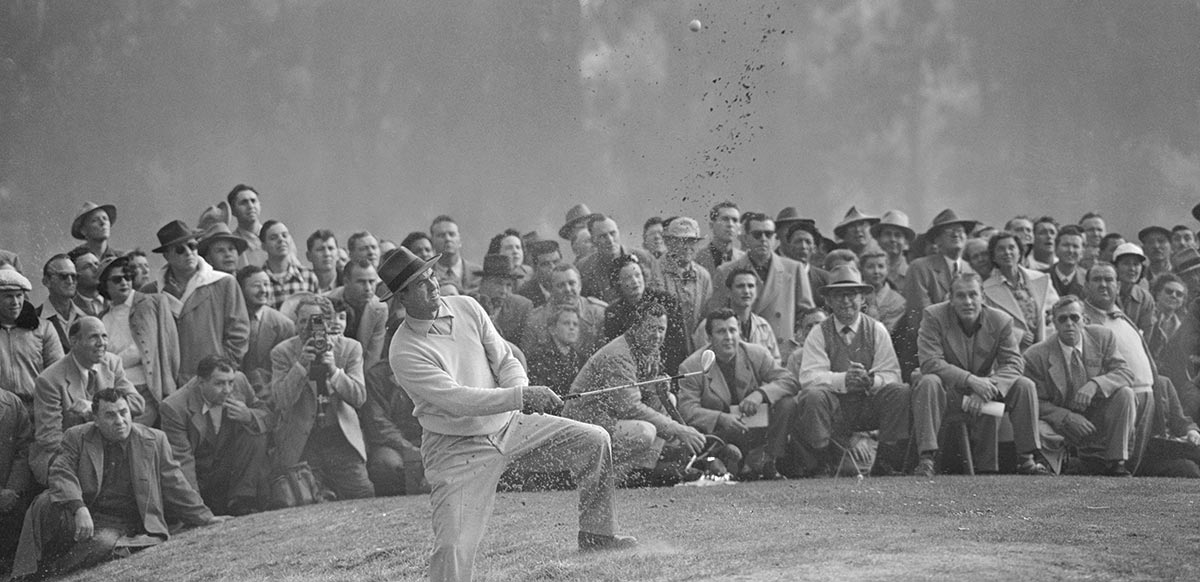 Lauded Olympian medalist Jesse Owens once said that "The road to the Olympics leads to no city, no country… The road to the Olympics leads—in the end—to the best within us."
In 2028 that best will be at the Riviera Country Club, and no doubt the whole world will indeed be talking about it.
'Til then, it's business as usual. Namely, excellence.
Olympic Course
Michael Yamaki, who runs Riviera Country Club as its corporate officer, says no great changes are anticipated to the club's storied course in advance of the 2028 Olympic Games. However, he says, he is hopeful that the barranca will be restored in time for the games. In the days of Ben Hogan and Hollywood's Golden Age, the course featured a winding 20-foot-wide barranca, a miniature gorge of sorts, running throughout the course. It acted as a kind of wetland drainage system and featured a series of small bridges along its path, but a large (big enough to drive through) storm drain channel was cut under the property some years ago, the bridges were removed and the barranca became more of a grassy depression. Originally set to be restored in the late 1990s, the effort stalled, but Yamaki says it's on deck again. It would be a hallmark feature and one that harkens back to the club's early days, but for now it's still a plan. Stay tuned.