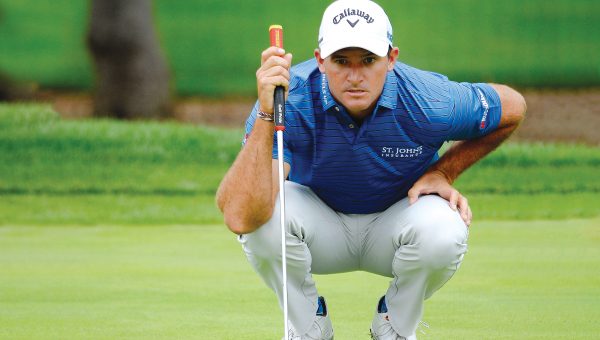 Ready for Work: Sam Saunders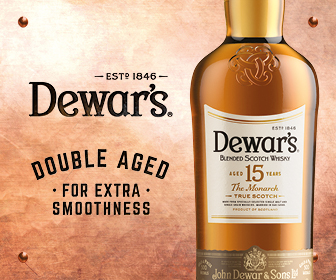 The work ethic is strong, the family is stronger, and his morning tee time can't come fast enough. Just don't ask Sam Saunders to live in a van again…
It wasn't so long ago that PGA Tour player Sam Saunders was being referred to as "the grandson" by writers ever eager to point out (to the one cave-dweller who hadn't heard yet) that Saunders was related to Arnold Palmer. As good-natured as some of that coverage might have been, much of it didn't look past a single leaf on the family tree. In fact, you might say it missed the whole forest because, to paraphrase Euclid, there's no royal road to the Tour. Family tree be damned, Saunders earned his card like everyone else. And last year, he did more than that.
Four Top 10 finishes, including a tie for fifth at A Military Tribute at The Greenbrier in summer, led to a place among the top 125 points-earners on the FedEx Cup list, Saunders' first appearance in golf's postseason and full exemption for this season. Going into 2019 the golfer seems comfortable with his progress, contemplative about his life on tour and appreciative of the support he receives. But more than anything, really, Saunders just wants to get back to work.
"I feel like I've gotten a little better every year," he says, sitting outside at Bay Hill Club & Lodge in Orlando. "I've always been just outside of making the playoffs, and last year was by far my most consistent. Any time you have four top 10s in a season, that's a solid year and, more often than not, it means you probably had at least four chances to win a golf tournament. When you're within that top 10, somewhere near the lead, at some point during the tournament you were thinking about winning. And that's what I want: I just want to be in those situations making those decisions where I feel I've got a chance to win."
His most obvious brush with victory was in his rookie year, at the 2015 Puerto Rico Open, where Saunders tied for 2nd after losing in a five-way playoff to Alex Cejka.
But the way Saunders achieved that second-place finish, the decisions he made, showed the golf world that if it was close he was going to go for it. Starting the day three shots back and tied for 7th, five birdies and only one bogey saw him in contention.
Facing a tough 40-yard bunker shot on the last hole, Saunders set his sights on birdie and went for the green rather than simply punching out to sit short. Not enough sand meant too much distance and a playoff (though he did make par), but the decision to go for it and the self-confidence it reinforced in Saunders paved the way for seasons like last year's.
His time on tour seems to have added some reflective aspects to his confidence as well, and so while the to-the-moon power is still there, it's been complemented by improvements in the game's more subtle areas.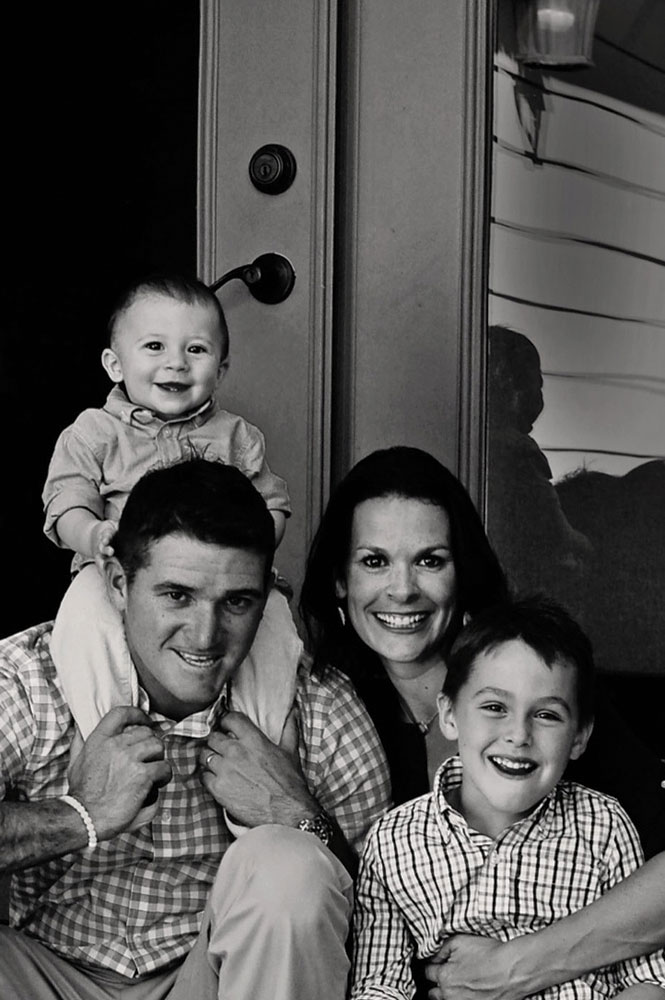 "It's mental, and it's comfort and it's that you have to learn what you do well," Saunders says of time on tour. "I've had to figure some things out; there's been some honest, hard self-assessing where you get done with a season and you say 'all right, well, good year, but I need to get better at this in order to be more successful,' and I've done that."
Putting was first up, he says, "and now it's turned into working on my short game.
I've really gotten better with my wedges and the results are starting to show this past year. I think that will ultimately be the difference between me having some of those good finishes and finally getting some wins.
"When I'm on, I'm on. I can go as low as anybody. But it's those days where, over the course of a four-day tournament, it's that one day where maybe you don't hit the ball so well, you miss some greens, and when you do that you have to get the ball up, you've got to save pars, you've got to score. And I think I've had times where I just haven't done that as well as I should have. It was all about turning a 75 into a 73, and then a 72, and now I feel like I'm at the point in my career where I'm turning my bad round from a 72 to a 70 or a 69, still shooting under par. You've got to learn to make the bad rounds good, learn how to manage your game really well, and that's kind of where I feel I'm getting to, that my game management has come up."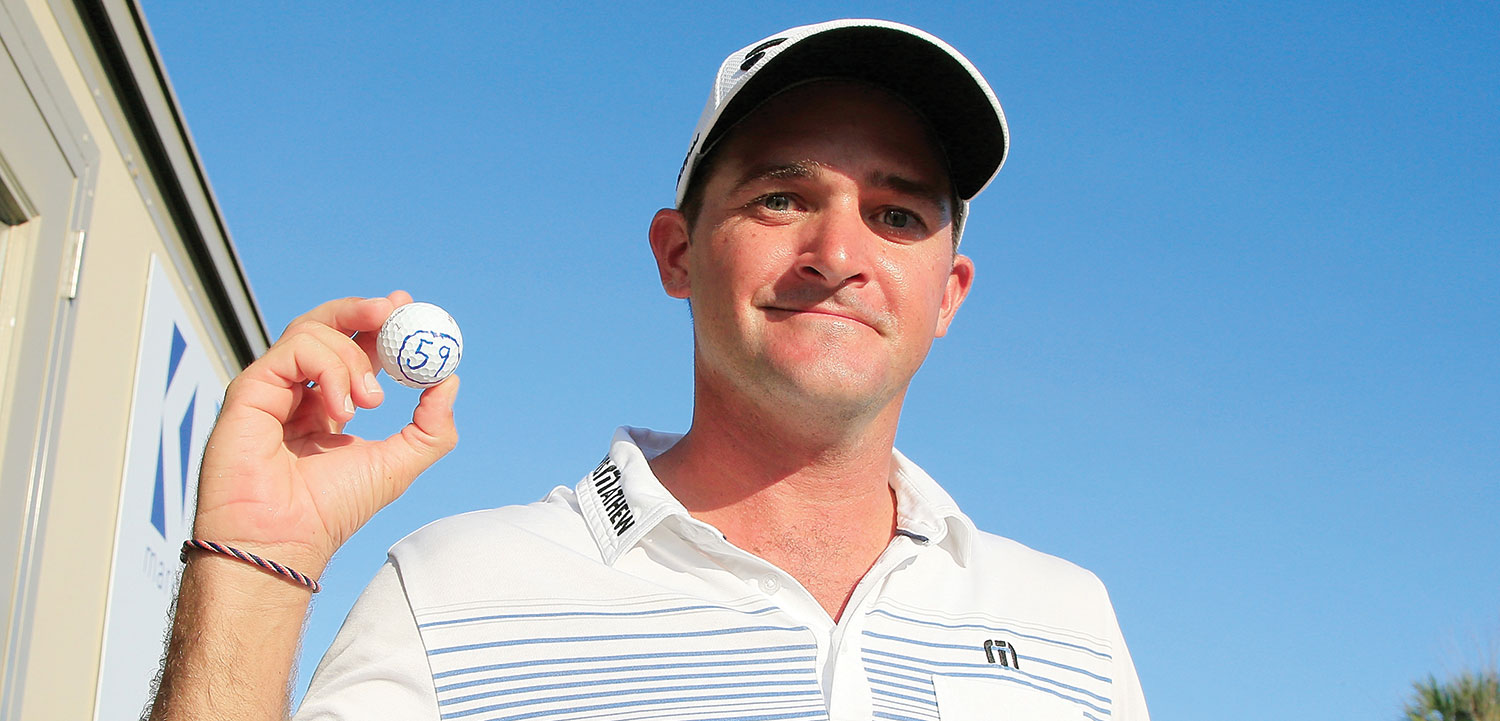 Saunders isn't boasting when he says he can go as low as anybody—he has the scorecards to prove hit. In 2017, playing in the season-ending Web.com Tour Championship at his home course of Atlantic Beach Country Club, Saunders became the first player to break 60 in a Web.com Finals event, shooting 59 in the opening round. An incredible 13 birdies got him there, including an incomprehensible 40-foot putt on the par-3 fifth, which he nailed. Speaking about that putt at the time, Saunders could hardly believe it himself: "I hit it over the green," he said, according to a recap on PGATOUR.com. "I mean, you're dead. You've got no shot there. I putted it up the hill and it was going Mach 1; it would've been 30 feet past the hole and it hit dead center. I was just hoping for it to hit the pin. When I saw it was about two feet away, my heart rate went down thinking I was at least going to hit the pin. Then when it went in, I was embarrassed because it was a horrible shot, but you need to get some luck sometimes. I hit a lot of good shots today, so to see something like that go in was fun."
Also fun, the former Clemson golfer says, was playing on the Web.com Tour, which strikes a different tone than the top ranks of the PGA. [Saunders has played on the PGA Tour since 2015 season but returned to the Web.com Finals as a way to secure his tour status for 2017-18.]
"When I first turned pro I was unemployed," he explains. "I was just the guy trying to make it somewhere, and that's the case for everyone. Once I got on the Web.com Tour and started figuring out the life of a pro golfer, it was fun. You travel together, you go to dinner with the same guys, you have a good time. It's a lot of guys hanging out, pulling for each other. It's a lot more of a fraternity atmosphere than the PGA Tour is."
That atmosphere also allowed for more family time, he says, an especially good thing in Saunders' case as his early days in golf coincided with the birth of his son Ace.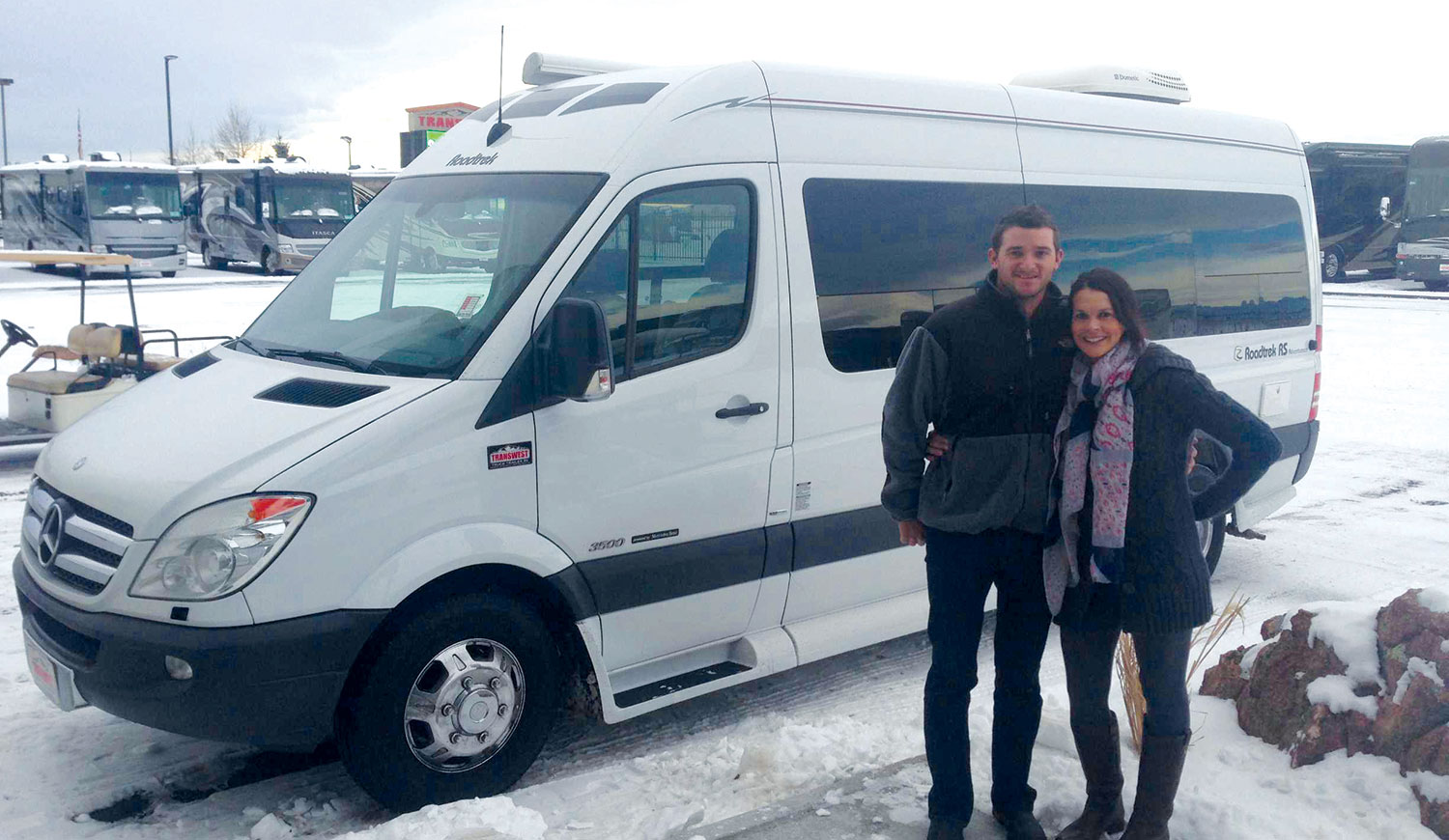 "You're not playing for a million dollars every week, you're not going out to fancy dinners, you're not being entertained all the time—you've got to entertain yourself."
With his wife, Kelly, and sons Cohen and Ace, "we were trying to be together as a family," he says. "Ace was a newborn and Cohen was five and I was like, 'You know what? I'm not going to play on the Web.com Tour and not see my kids, especially with a newborn baby over the first year of his life.' So we got a small RV, one of those Sprinter vans, and the thought was we'll travel in this together and drive tournament to tournament and sleep along the way.
"So we're driving out of Denver, Colorado, and Cohen was in the back lying flat on a couch watching a movie, and that was the concept, that we could lie down and relax while we're driving, and it was a fairly bumpy road and the suspension in this thing was working hard and we hit this big bump and I looked back in the mirror and saw Cohen fly about four feet in the air, and Kelly and I looked at each other and we were like, 'Oh no! What have we done?' We drove that thing all across the country, sleeping in Wal-Mart parking lots, dealing with 60mph crosswinds with the kids sick in the back… It's stuff you laugh at now."
Six months after buying it they sold the RV—"We couldn't take it any more"—and never looked back, though Saunders says it made for some of their best family memories.
Today, in contrast to the Web.com Tour days, life on the PGA Tour can be tough, he admits.
"There's a lot of alone time on the PGA Tour where you go to the course and do your work and then you go back to the hotel. Everybody hits the gym at some point, but you can only do that for so long and the rest of it comes down to sitting in a hotel room alone and what are you going to do with that time? I've learned to relax a little bit and not feel guilty about it because I often feel like I should be doing something all the time, and you can hit the range or something else but it's easy to get worn-out out there on the road. And I do hang out with some of the caddies and some of the other players, and it's nice to grab a beer with a guy after a round and watch a game, football, or just talk about life and golf and what we're doing. I wish there was more of that and I wish more tour players hung out with each other."
Part of the issue, Saunders observes, is that today's players at the top ranks rarely travel alone. Swing coaches, sports psychologists, personal trainers, agents, managers, representatives and the others that can comprise the modern athlete's retinue all insulate their guy, to some degree.
"A lot of these guys travel with teams now, so they don't really socialize," he confirms. "There's no camaraderie with other players as much because everybody has a larger group of people around them as an individual. But you've got to do what's best for you."
Along with the modern culture of traveling with trainers and teams is the culture of metrics and computer analysis, and on this topic it's worth an Arnold Palmer mention because the two share an opinion.
"Every player has his own way of doing things, and I am old school—maybe to a fault. If I had racked up 20 wins at this point I could speak to my system being the best and say that everybody should be a 'feel' player and not use computers and all that stuff, but obviously there's a place for it. Bryson DeChambeau has proven he can be successful by scientifically playing the game of golf. It's not my cup of tea but I understand why it works for him and I respect that it works for him. I grew up playing the game with my dad [Roy Saunders, a gentleman and great golfer in his own right].
We'd be hitting shots and seeing shots, I'd look at the balls with my eyes—not with a computer. That's the way it was. A guy's got to figure out what works for him and stick with it, and at the end of the day good golf is good golf and the guy who's hitting the best shots and playing well, whether he does that through feel or through science, it doesn't matter. Getting it in the hole is all that matters."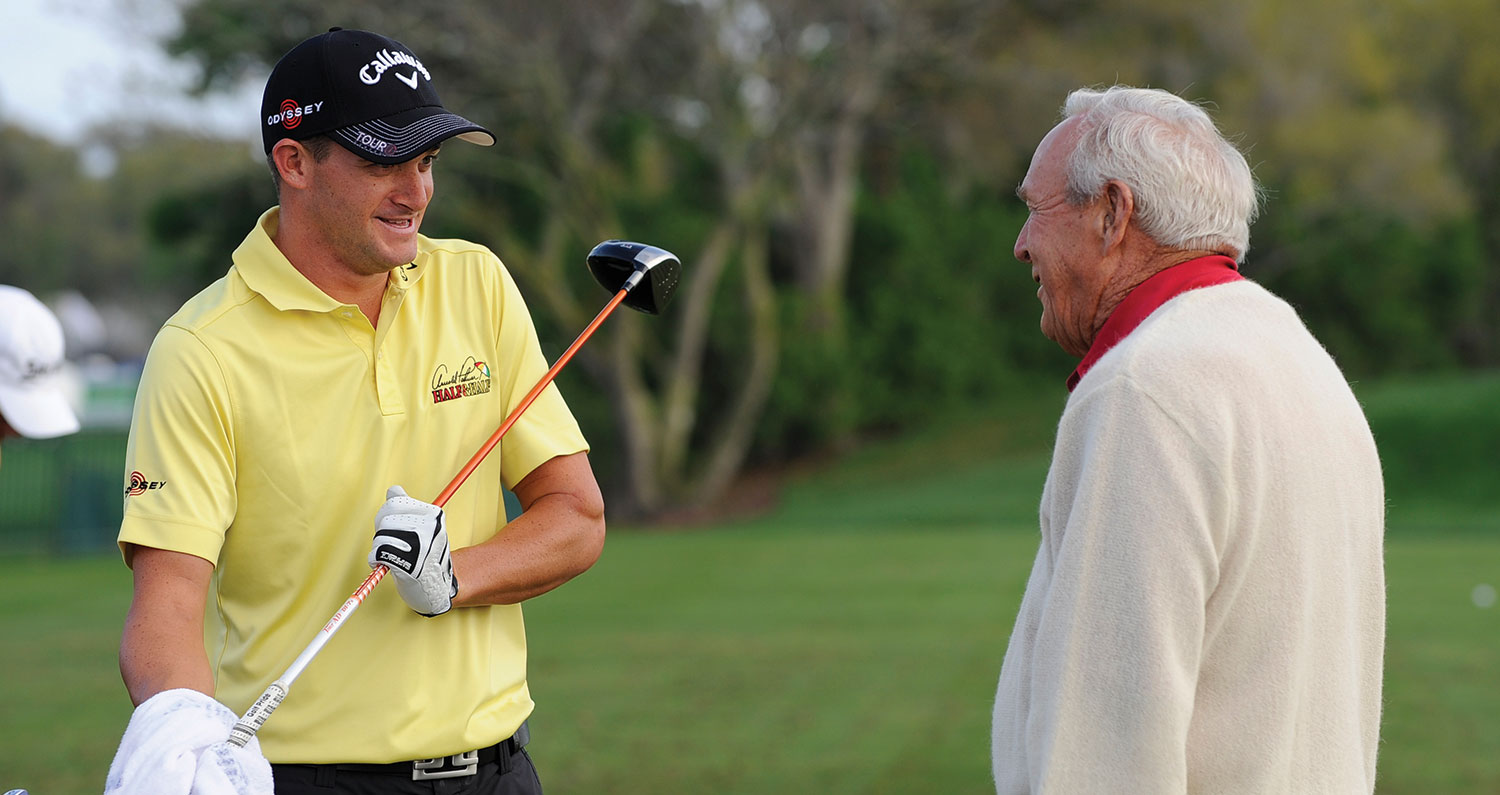 Saunders is doing that quicker these days, in fewer strokes, and if last season is anything to go by then his on-course career is set for continued success. Saunders was also named to this year's Player Advisory Council, the group that consults with the tour's policy board on various issues.
"The PGA Tour takes really good care of us and they take great care of our families," he says. "A lot of people don't realize we have PGA Tour daycare! I've got health insurance, I've got a retirement plan, and those are real life things, and it's wonderful that the PGA Tour provides us with that opportunity."
Beyond the tour itself, Saunders is also thankful for his sponsors and partners, which include St. John's Insurance and Rust-Oleum. "St. John's has had a long relationship with my family, obviously with my grandfather, and I'm so grateful for their support of me as a player. But more importantly I'm so grateful for their support of the Arnold & Winnie Palmer Foundation through Birdies for Babies, donating money for each birdie or eagle and hole-in-one that I make. That, to me, is more valuable than anything they can do for me personally, and the fact that they want to support not just me as a player but my family and the legacy of my grandfather, that they give back so much like they do, that's the dream scenario for sponsorship. I've been so fortunate through the years to have nothing but great sponsors, not just because they sponsor me, but because they are good people and they do good things."
Likewise, Frank Sullivan, president of RPM, the holding company for Rust-Oleum, "has been a good friend and an incredible partner for me for a long time now. So much more than just a sponsorship, they genuinely care. They're great."
Great sponsors, a great family, and the great opportunities that await each week… Saunders is grateful for it all, even if the long nights alone in hotel rooms aren't easy.
"It's hard for me on the road, I get very bored sometimes. And I hate the way that sounds because I'm so grateful to play on the PGA Tour and I love doing what I do, but I do get bored. I just want to compete. I want Thursday through Sunday to happen.
Really, my tee time can't come quick enough."