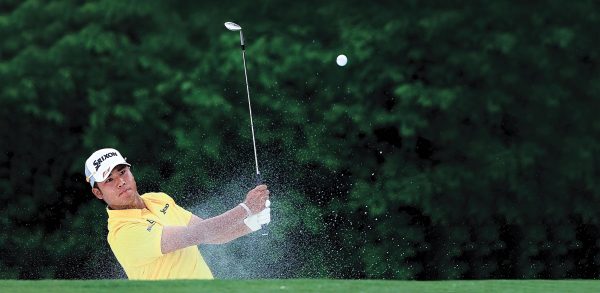 Rising Son: Hideki Matsuyama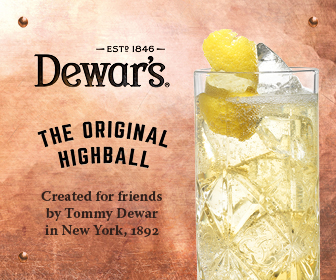 Hideki Matsuyama does not court publicity. The quiet Japanese golfer is so private that his marriage last year was not known publicly until months afterwards. Yet as Robin Barwick writes, Matsuyama cannot be ignored and all indications are that he is on the cusp of major success
In the 2017 PGA Tour grand finale, the Tour Championship at East Lake, Hideki Matsuyama opened with a 75, five over par. It left him 11 shots off the first-round lead and almost out of contention. Disaster.
Not really, though, not to Matsuyama. Bad golf scores disappoint the 25-year-old Japanese golfer and they sometimes infuriate him, but disaster is when more than 18,000 people lose their lives in an earthquake and tsunami, which is what happened in Matsuyama's home city of Sendai on March 11, 2011. The Great Sendai Earthquake, with a magnitude of 9.0, was the strongest to strike the region since records began in the 19th century, and like so many from Sendai, Matsuyama lost friends.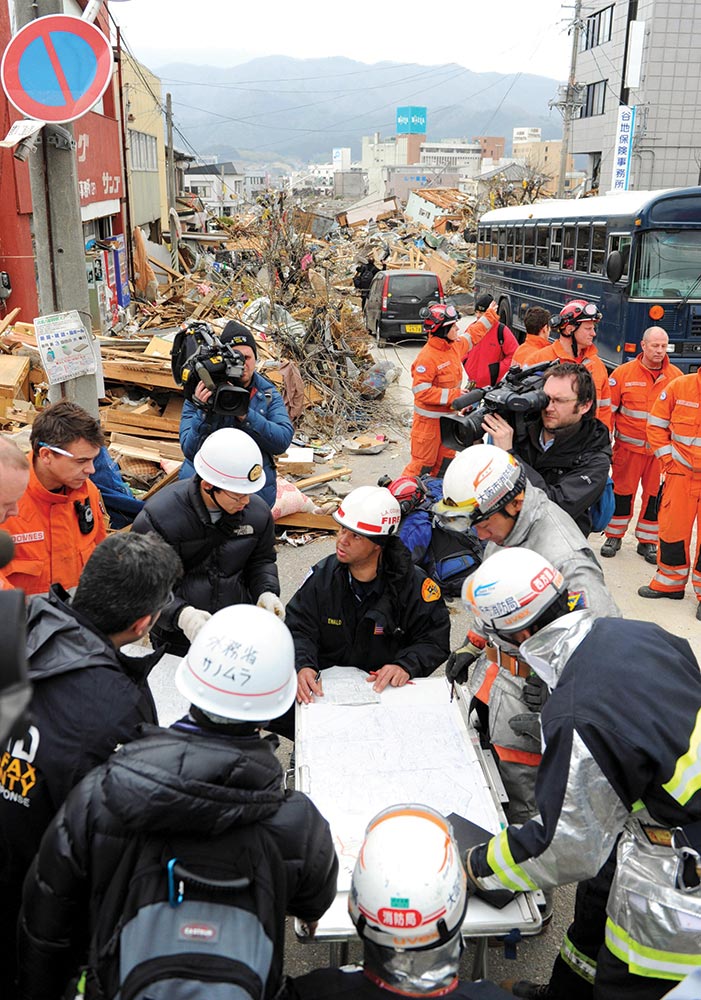 Matsuyama was one of the "lucky ones", as he was not in Japan when the tsunami struck, while his dorm building at Tohoku Fukushi University in Sendai was all but destroyed. He was 19 at the time, and his flourishing amateur golf career presented him with a dilemma.
"I wasn't sure if I should play in my first Masters," recalls Matsuyama, whose Augusta debut was due less than a month after Sendai had been devastated. Ultimately he did travel to Georgia, yet even on the eve of the tournament he openly voiced his doubts in a press conference over whether he should tee up on the world's most pristine golf course while his countrymen were sorting through the wreckage at home.
"Because of the encouragement I received from those close to me in Sendai and the other people in Sendai, I feel I should play," he said at the time, through a translator. "My fellow students, my teammates, my parents and friends—all the people who have supported my golf—they all pushed for me to play. So I have decided I will, not just for myself but for the people who made me who I am. I hope I can play my best to lift the spirits of those who are rooting for me back home, supporting me even though they are suffering. The Masters is not just my dream, but their dream as well. Doing my best is my obligation to them. "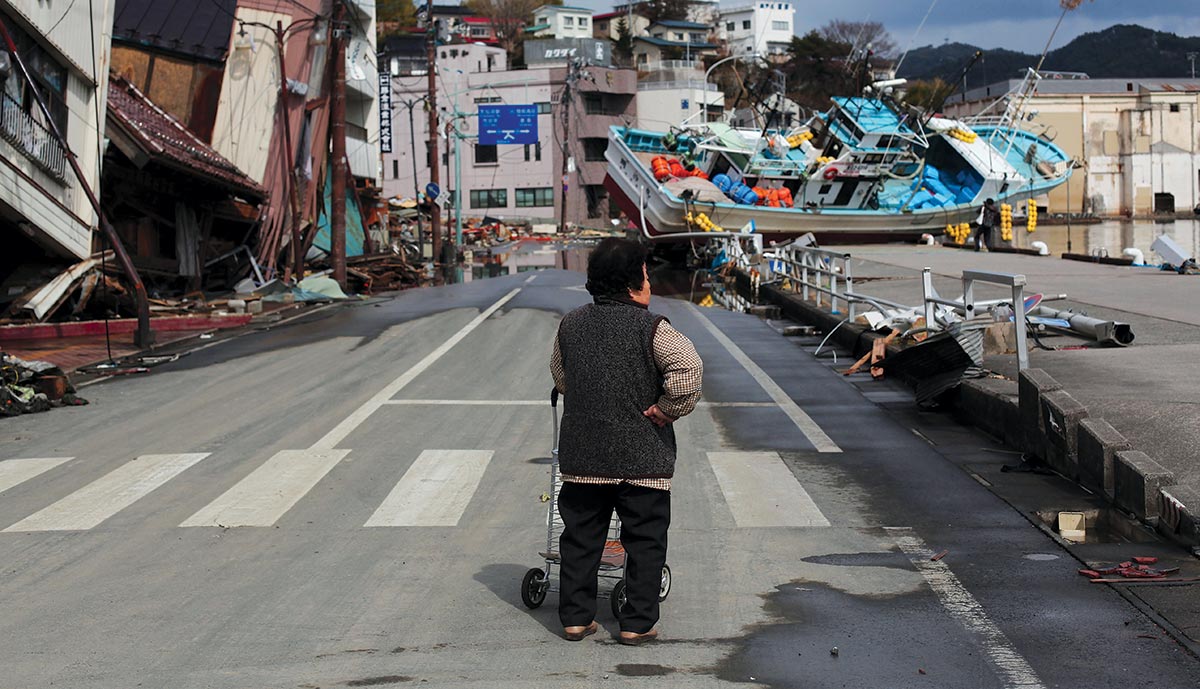 You could have heard a pin drop in the press conference room that afternoon.
Matsuyama's road to the Masters began in October 2010, the year before, when he won the second-ever Asia-Pacific Amateur Championship. The relatively inexperienced teenager had not been expected to contend and was only in the field because Japan was the host country and so was allowed to enter 10 players. Matsuyama won at Kasumigaseki Country Club in Kawagoe City by five shots after he posted four successive, fearless sub-70 scores, and with the title he earned the right to become the first Japanese amateur to play in the Masters, in April 2011.
The boy from Sendai shone on his Masters debut. Proudly wearing the colors of Tohoku Fukushi University, Matsuyama finished in a tie for 27th—tied with Phil Mickelson among others—to win the Silver Cup as low amateur. Of the five amateurs in the field that week he was the only one to make the cut and it was a sign of things to come. Matsuyama even finished with a birdie on the final hole, triggering a rapturous and lasting ovation, to which he bowed to the crowd repeatedly, in humble thanks.
"Being low amateur was a direct result of the people of Japan and of Sendai encouraging me," recalls Matsuyama. "I felt their spirits throughout the event.
"After the earthquake was an incredibly hard time for so many people, but the mood for revival was very strong. We received so many heart-warming messages and relief activities from around the world. When hardship arose, we were moved by how we could see one community of the Earth."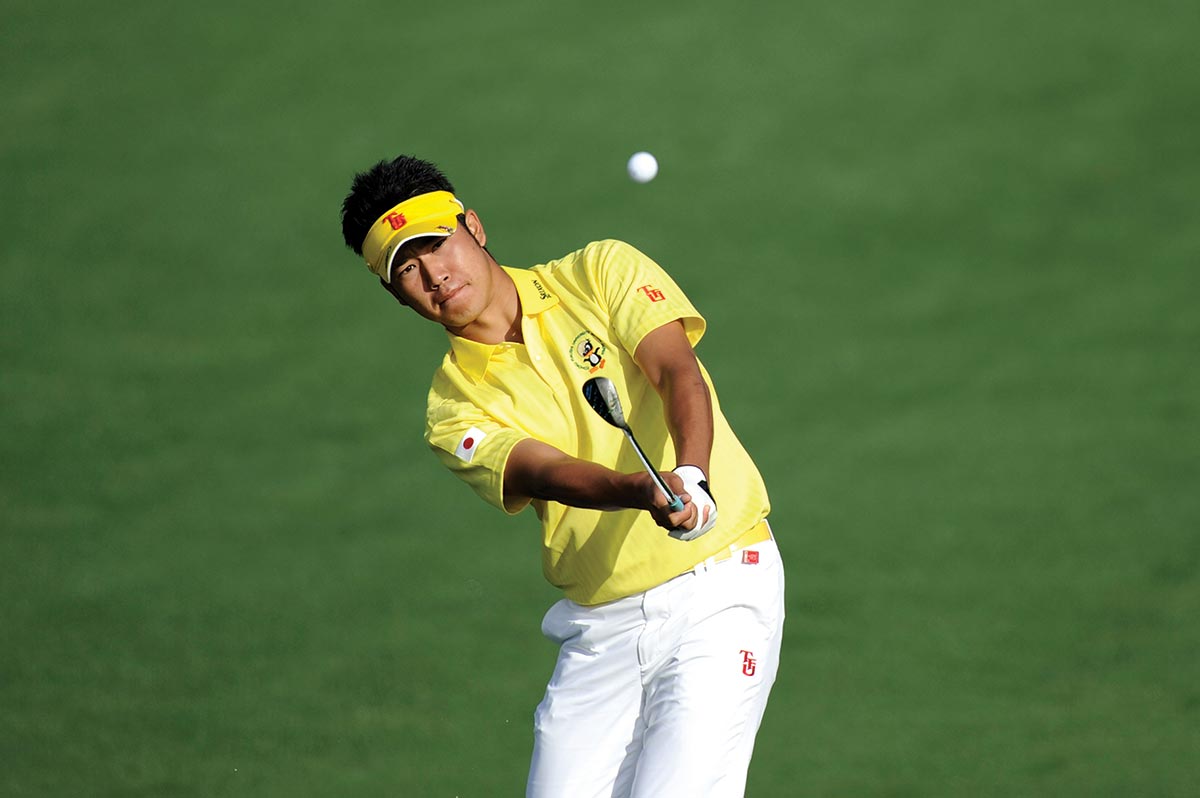 Irresistible Rise
While Sendai and much of the northeastern region of Japan continues to rebuild, so the career of its young golfing hero has risen, and it has been almost irresistible.
After the Masters in 2011, Matsuyama won the Japan Collegiate Championship and the World University Championship, and then made it three in a row when he successfully defended his Asia-Pacific Amateur title at Singapore Island, leading from beginning to end and setting an 18-under–par scoring record. He didn't drop a single shot over the last 42 holes, and so played in the Masters again in 2012.
"At my first Asian Amateur Championship I was able to enjoy the tournament because it was my first time and I did not have a lot of pressure," he says. "But the second time there was extra pressure for me and it is something I'd never been through before. I think it was because I wanted so badly to go back to play Augusta again."
By the time Matsuyama arrived at the 2012 Masters he had become only the third amateur golfer to win on the Japan Tour, when he eagled the final hole to beat Charl Schwartzel—who was Masters champion at the time—by two at the Taiheiyo Masters. The Sendai golfer reached number one in the world amateur ranking that year, keeping at bay in second place a promising young Texan called Jordan Someone-or-other.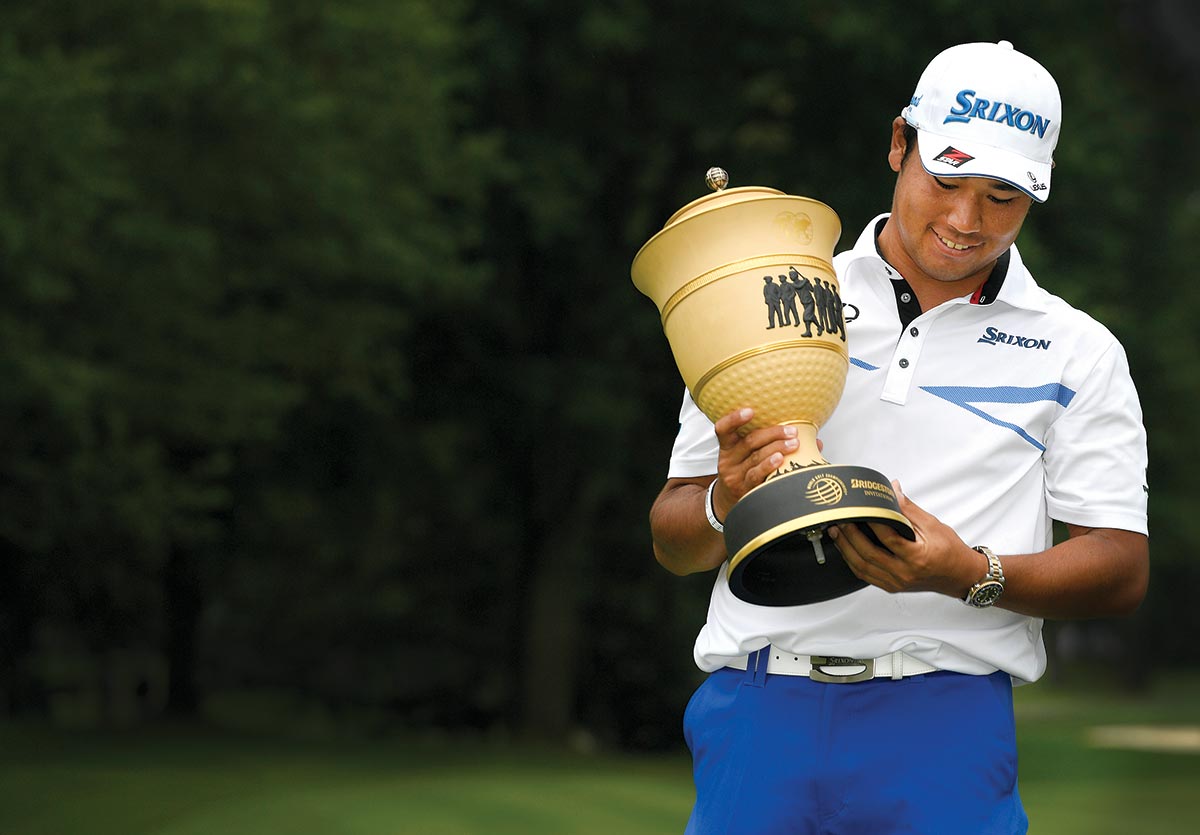 Abe Yasuhiro, who was Matsuyama's golf coach at Tohoku Fukushi, accompanied his protégé to the 2012 Masters, where he told Kingdom magazine: "If Matsuyama had ambition to play on the Japan Tour alone he would already be professional. Matsuyama's ambitions are to play in the majors. He is looking at the bigger picture."
He made the cut again, finishing tied for 57th.
Level-headed and patient, Matsuyama completed his degree in social welfare before turning professional in 2013, in the firm belief that completing university was the best preparation for competition at the highest level for the long term.
Matsuyama won four times in Japan in 2013 before making his mark on the PGA Tour in 2014, by becoming the youngest ever winner of the Memorial Tournament at Muirfield Village, aged 22 years and three months.
Then back at Augusta for the 2015 Masters, he shot a final round of 66, six under par, to finish in a tie for fifth while his former amateur rival, Spieth, tried on the Green Jacket for size.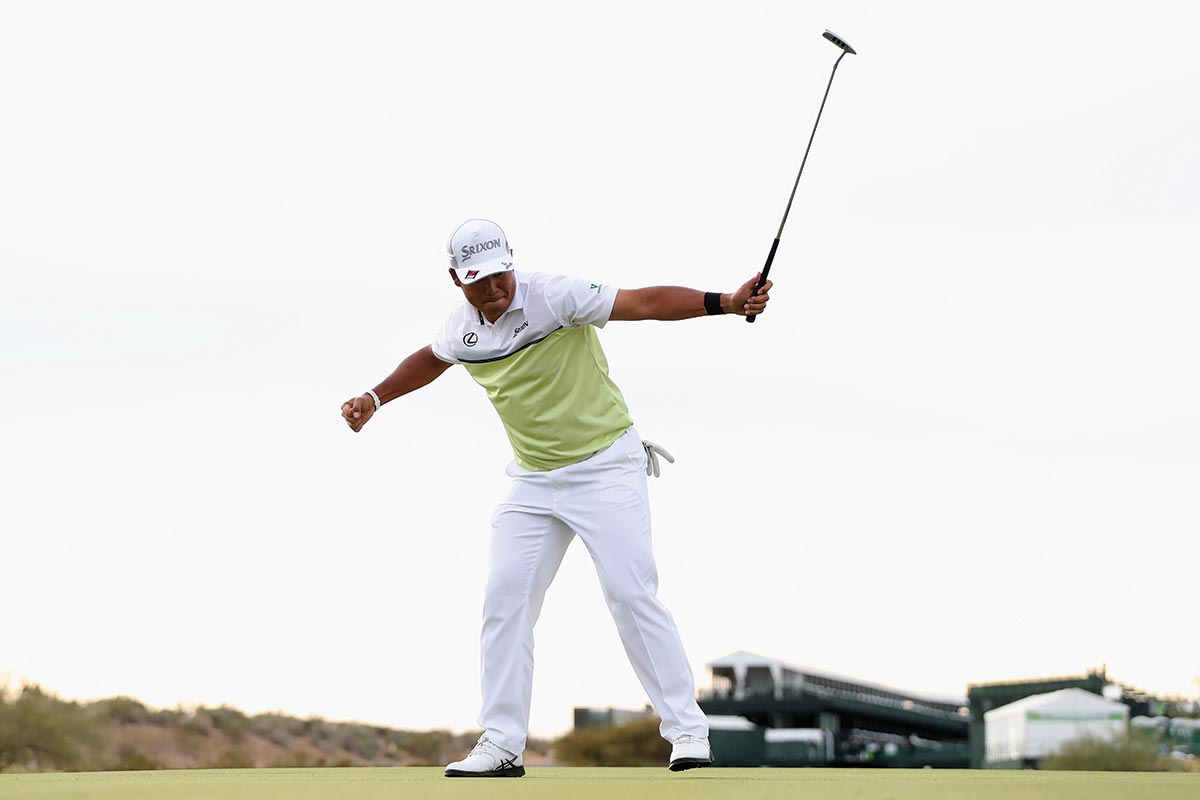 Matsuyama finished tied-seventh at Augusta in 2016 and tied-11th last year, before edging even closer to becoming Japan's first men's major champ with a runner-up finish behind Brooks Koepka at the U.S. Open at Erin Hills. He won four times on the PGA Tour in 2017, which saw him rise to number two on the World Ranking—the highest position ever for a Japanese golfer—while he sits fifth at the time of writing.
"To be world number one has always been one of my goals," says the golfer who plays with a distinct pause at the top of every backswing. "But you don't know if it will happen or when. I'll just keep working hard."
There are some golfers who just have a particular affinity with Augusta. Spieth has it, so does Bubba Watson and so did Arnold Palmer, and Matsuyama's consistency over the masterpiece created by Bobby Jones and Alister Mackenzie earmarks him as a very serious contender there this spring.
"I feel like I can go low at Augusta," admits Matsuyama, who contends with John Rahm and Rickie Fowler as the world's best player not to have won a major. "If I can put every part of my game together a good score is waiting for me out there. I would really like to become a Masters champion some day."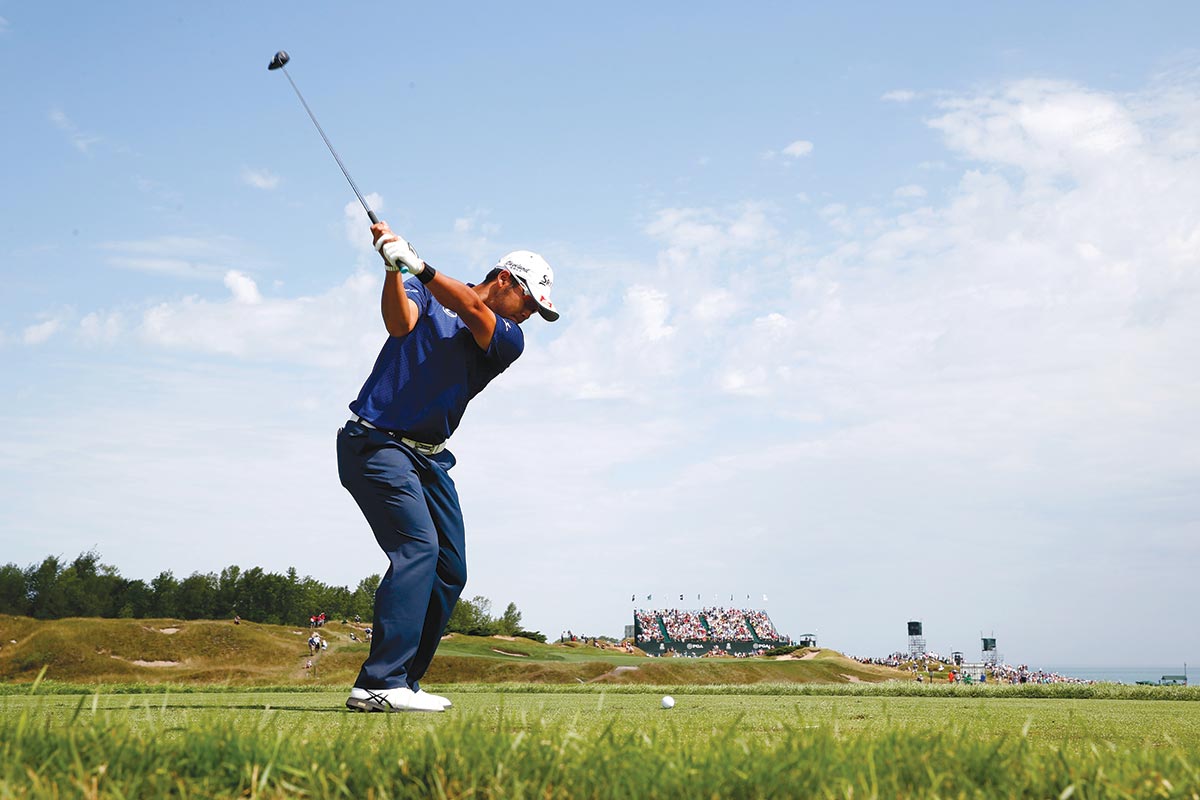 "Hideki's game has long been major ready," said Spieth on the eve of the PGA Championship last year at Quail Hollow, and Matsuyama followed up by taking the lead with nine holes to play, before Justin Thomas surged through to win. Matsuyama finished tied-fifth for his fifth straight top-15 finish in the majors.
"For sure, he's the future of Asian golf," said Adam Scott. "He is the one they've been waiting for."
"I really can't think about winning a major until maybe after I do it," says Matsuyama, which sounds like a tall order. "But for any Japanese golfer to win a major, it would be great for golf in Japan."
Matsuyama has the game for success in the majors, he is gaining the experience and he has proven that he knows how to win when he gets into contention, and don't forget, Matsuyama is still only 25 (he turns 26 on February 25). Time in on his side, as is the whole of Sendai.