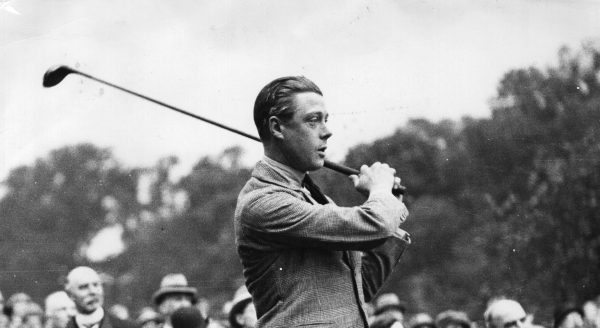 Royal and Ancient Relationship
Images of the Westminster Abbey wedding of Prince William and Catherine Middleton may remain fresh in the mind, but it should not be forgotten that the happy couple met as students at the home of golf. Paul Trow sees their marriage as a modern metaphor for the game's centuries-old link with royalty that has sometimes seemed akin to a love affair.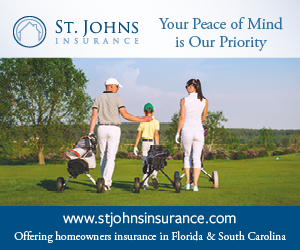 Horse racing may be the sport of kings, but a glance at the bloodline of golf's royal patronage over six centuries suggests there's also no shortage of regal affection for the sport of 'the King.' As a patriot, Arnold Palmer is rightly proud of America's Republican traditions. But he would be the first to acknowledge the influence the British Royal Family has had on golf's evolution from a quaint pastime involving sticks and pebbles amid bleak sand dunes to the multi-billion-dollar industry it is today, with an estimated 60 million people playing worldwide.
The newly-wed Duke and Duchess of Cambridge, both aged 29, received their college education at the University of St. Andrews which celebrates its 600th anniversary in 2013. And the presence of all those golf courses around the Auld Gray Toun can hardly have escaped their notice during their four years in residence on the east coast of Scotland. Yet neither has developed a noticeable affinity for the game so far even though Prince William has been seen on occasion with a club in his hands and his swing is considered to have potential.
During one photo-shoot at the Golf Practice Centre in St. Andrews in December 2003, he warned bystanders to take cover by stretching out his arms and informing them his shots could go "anywhere between here and here." Indeed, he's had personal experience of the pain that an errant ball or club can inflict, and has a 'Harry Potter' scar to prove it. "I call it that because it glows sometimes," explained the second in line to the Throne. "We were on a putting green and the next thing [I knew] there was a 7-iron and it came out of nowhere and hit me in the head." The incident gave a whole new meaning to the word 'crowned.' While studying at St. Andrews, the Prince must have met up on several occasions with his uncle—Prince Andrew, Duke of York—who was captain of the Royal and Ancient Golf Club from 2003-04, the year of the R&A's 250th anniversary.
The Duke of York, whose handicap has come down impressively from 7 to 4 since his year of captaincy, is the sixth member of the Royal Family to hold the post. Unfortunately, the jury is out on whether he's been a force for good within the game. On the plus side, he's by far the best player the Royal Family has ever produced. He loves playing and works tirelessly on the administrative front. His worthy roles have included acting as patron of the Golf Foundation (the U.K. equivalent of the First Tee Program), as captain of Royal Mid-Surrey GC in 2003 and patron of numerous other clubs and societies, and as president of the Faldo Junior Series for talented youngsters. He has also set up the Duke of York Young Champions Trophy (an international 54-hole tournament for boys and girls) and the charitable Duke of York Sports Foundation to offer academic and golf scholarships to teenagers.
But his passion for the game has not come without controversy. Each time he attends a golf event, his visit seems to cost public money, most notably in 2005 when his Royal Air Force flight to St. Andrews for the [British] Open set the U.K. taxpayer back around $50,000. The explanation his spokesman gave at the time was: "He's a proud supporter of golf in the United Kingdom".
Regardless of claims by countries as diverse as China and the Netherlands to have spawned the game back in the mists of antiquity, golf would surely never have advanced beyond the cradle had it not been nurtured by royalty, starting in late-medieval Scotland.
The key to this process of popularization was the game's eclectic appeal—to folk as diverse as laborers, traders and landowners—but the vanguard of this movement was royalty. Golf met with their approval and everyone else followed their lead.
When, as legend had it, Mary, Queen of Scots strolled out to play a few holes only a couple of days after the murder of her husband, Lord Darnley, in 1567, her apparent indifference was regarded as callousness by those who knew no better. But there were others—golfers, presumably—who instinctively saw it as a self-defining, cathartic act on the part of a wretched though reckless woman. Certainly, it did no more to check the game's growth than bans on golf by a trio of Mary's ancestors—James II, III and IV—had done a century or so earlier. The reasoning behind those sanctions was that the men of Scotland who would normally make up the army at a moment's notice in the event of an invasion were neglecting to practice their archery skills in favor of playing 'gowf.' Once the Treaty of Glasgow between England and Scotland was signed in 1502, though, James IV immediately lifted the ban.
Half a century later, the game was accorded 'official' status when the Archbishop of St. Andrews decreed that the local populace could play on the town's links, and by 1618 James VI (Mary's son and also James I of England) had given approval for golf matches to take place on Sundays. From that point onwards, golfers were free to play whenever they wished, and those with royal blood coursing through their veins were clearly no exception.
The first golf club to become established outside Scotland was Blackheath in southeast London. It recently celebrated its 400th anniversary so there's little doubt it's the oldest golf club in England and, in all probability, the world as well. Naturally, golf in England was imported from north of the border and originates from the time James I (VI) moved his court to the Royal Palace at nearby Greenwich. The king's entourage included several golfers who, according to records, adopted the higher ground above the palace on Blackheath for play from 1606. The club was formed two years later but had to wait until 1849 to receive Queen Victoria's assent to become Royal Blackheath. Following the invention of the automobile, it was eventually forced to move when golfers found themselves obstructing traffic on the A2 highway that runs across the middle of the heath. In 1923, the club merged with nearby Eltham GC and adopted as its clubhouse the splendid 17th century mansion Eltham Lodge.
After a quiet time in the 18th century, the British monarchy revived its interest in golf in 1833 when William IV ennobled the Royal Perth Golfing Society in Scotland, to this day a city-center organization without a course of its own. William IV was also patron of the Society of St. Andrews Golfers which he elevated to the Royal & Ancient Golf Club of St. Andrews a year later.
This, of course, paved the way so the R&A could periodically appoint a royal captain—a practice that began in September 1863 with the then Prince of Wales, who was known as Bertie to his family and later became Edward VII. However, the eldest son of Queen Victoria and Prince Albert, who at the time was 21, failed to attend his own drive-in, so the ceremonial shot off the 1st tee on the Old Course that confirmed him in office was taken in his absence by former captain John Whyte Melville.
Even though Bertie never visited St. Andrews (he preferred to spend his vacations in places like Biarritz in southwest France and the Czech spa town of Marienbad), he grew rather fond of golf in late middle age. He laid out a course in the grounds of Windsor Castle and continued to play well into his reign (from 1901–10), more often than not at Royal Cinque Ports just outside the town of Deal in southeast England where he was club president from 1905–07.
Prince Leopold, the youngest of Queen Victoria's sons, followed in his brother's footsteps in 1876 when he agreed to serve as R&A captain, but unlike his brother he actually showed up and drove himself into office. "The Prince's stroke was a very good one—the ball being lifted over the heads of the crowd and down a good distance on towards the hole," reported the Fifeshire Journal. He was a hemophiliac and had been encouraged by his doctors to play golf, but he was not long for this world and he passed away ten days shy of his 31st birthday in 1884. Still he is remembered as the first member of the Royal Family to visit St. Andrews since Charles II, more than two centuries previously.
The first decade of the 20th century saw the creation of hundreds of golf courses across the British Isles, though how much that had to do with the patronage of Edward VII is impossible to tell. The proliferation of rail travel and advances in club, ball and greenkeeping technology were probably more significant factors.
The Royal Family did not provide another R&A captain until September 27, 1922 when the Prince of Wales—grandson of Edward VII, son of George V and later to become Edward VIII—drove himself in. With heavy rain lashing down on more than 6,000 spectators, his low, miscued pull off the tee was an inauspicious way to usher in what proved to be a golden era for British golf. In the years leading up to the Second World War, the sport became rapidly more visible and accessible, especially to the middle classes.
This particular Prince of Wales was a real golf fanatic, despite never getting his handicap down to single figures. However, his appetite for the game and the company of golfers was insatiable. In the decade and a half between his spell as R&A captain and his ill-fated year on the Throne in 1936, he served as captain to many prestigious clubs, including Royal St. David's in Wales, the Royal Burgess Golfing Society in Scotland, Sunningdale, Royal Mid-Surrey, Royal Wimbledon (where he once had a hole-in-one on the 6th which was then a 265-yard, par-4), Royal St. George's (venue for this year's [British] Open), St. George's Hill and Luffenham Heath.
At the time of his father's death, he was patron of the Society of London Golf Captains and the serving captain at Walton Heath. Within a year, sadly, his associations with the game had dried up in the wake of his decision to marry American divorcee Wallis Simpson.
To be fair, he'd always had a soft spot for North America. In 1924, during a royal tour, he donated the Prince of Wales Trophy (now presented annually to the Eastern Conference playoff champions) to the National Hockey League, and later confided to one of his hosts: "I like coming here for golf—America's one vast golf course these days." Upon his return to Britain, he caused much merriment with the observation: "The thing that impresses me most about America is the way parents obey their children." Years later, having received the title of Duke of Windsor upon his abdication, his former subjects were considerably less amused by his apparent friendliness toward the Nazi regime as war with Germany approached.
By then, his younger brother, also known as Bertie to his relatives, had succeeded him to the Throne. George VI, father of Queen Elizabeth II, was also quite a keen golfer, but he had enjoyed greater success as a tennis player in his youth, having competed in the men's doubles at Wimbledon in 1926.
On September 24, 1930, as Duke of York, he became the first R&A captain to drive into office using a steel-shafted club (steel shafts had only been declared 'legal' less than a year earlier). Pausing only to remove his jacket, he impressed the 2,000-strong crowd by hitting his ball about 200 yards down the fairway.
Yet another son of George V—Prince George, Duke of Kent—took up the R&A captaincy in 1937, but after hitting the ground before the ball his drive barely scuttled 100 yards. "In his eagerness he dropped his right shoulder," was the euphemistic verdict of the St. Andrews Citizen. He was 34 at the time and lived only five more years before being killed in an air crash while on active service.
Of the nine golf clubs that currently stage the [British] Open, five have received the royal assent: Royal St. George's, host club for this year's [British] Open, Royal Lytham & St. Annes, next year's venue, Royal Liverpool, where it will be held in 2014, Royal Birkdale and Royal Troon.
A total of 64 clubs across the world have had British royal status conferred upon them. Of that figure, England has 19, Scotland 10, Australia eight, Canada six, Ireland five, South Africa four, Wales two and the Channel Islands two. Those that boast genuinely great courses, though, are fairly easy to identify—like Royal Montreal in Canada, venue for the 2007 Presidents Cup, and Royal Melbourne in Australia, host club for this year's biennial match between the U.S. and the International team from November 17-20.
Of the remainder, a few 'Royal' clubs are to be found in far-flung outposts of the British Empire where the enhanced status was in effect a reward to intrepid citizens who had left the mother country to oversee the process of colonization. Indeed, the building of golf courses was not simply an exercise in making a colony more British or, to be more precise, more Scottish. It was in many respects an extension of the courage and tenacity required to subdue a potentially hostile environment. Hence the grim determination of the founder members of Malaysia's second oldest club, Royal Selangor in Kuala Lumpur, where the early rules stated: "You cannot ground your club in addressing the ball, or move anything, however loose or dead it may be, when you find yourself in a grave." Part of the course had been built on an old Chinese burial ground, which naturally was treated as a hazard.
The most recent clubs to be honored by the British monarchy were Marianske Lazne (formerly Marienbad) in the Czech Republic, where Edward VII was a frequent visitor for spa treatments, and Royal Mayfair in Edmonton, Canada.
The concept of royalty might seem an anachronism to some, but the chances are that more clubs will be recruited in due course to this most exclusive of golfing families. And it surely cannot be long before the Royal Family's younger generation embraces the game. Prince William would be a front runner, but what if his beloved bride takes up golf? After all, St. Andrews is in her DNA and what a great story it would be for the sport if she became the R&A's first lady captain. Readers, however, are advised not to hold their breath on that one.
Unfortunately, golf is not yet the chosen sport of the principal participants in this year's other royal wedding—between Zara Phillips, daughter of Princess Anne, the Princess Royal, and the England rugby union captain Mike Tindall—at Canongate Kirk on The Royal Mile in Edinburgh on Saturday, July 30. But the only reason for that is they have other sporting fish to fry at present—Tindall at the Rugby World Cup in New Zealand in the fall and Phillips in the equestrian events at next year's Olympic Games in London.
After that, it would be no surprise if one or both of these gifted sporting luminaries decided to take up this most royal and ancient of games—the king of sports!